---
Kotaku Sunday, September 4, 2022 7:35 PM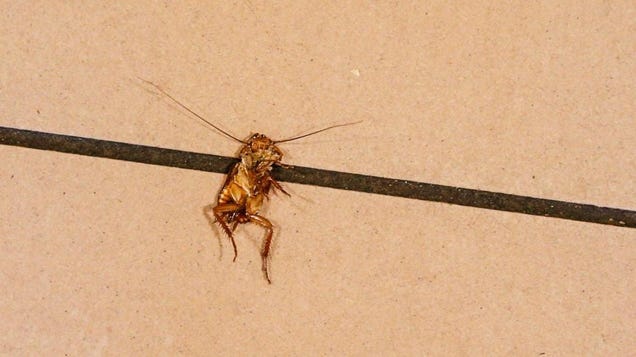 Kiwi Farms, an internet cesspit that has birthed countless hate campaigns over the last decade, has finally had concrete action taken against it after internet security provider Cloudflare essentially took the site offline.

---
PCGamesN Sunday, September 4, 2022 3:00 PM
Two new Skyrim mods launched at the start of September are looking like they could be a revolution for those hoping to mod the UI of the ageing RPG game. While The Elder Scrolls V: Skyrim has long been one of the best open-world games thanks, in part, to its rather extensive mod support, these new offerings promise to further improve functionality for players hoping to implement multiple mods and upgrade the game's navigation tools.
The Skyrim Compass Navigation Overhaul mod, created by alexsylex, takes inspiration from the likes of The Witcher 3, Horizon Zero Dawn, and God of War to revamp the Skyrim compass displayed at the top of the screen. It adds the name of the landmark you're currently looking at, the distance it is from your current location, and arrows indicating height difference in cases where the target is above or below you. Distances can even be changed to be displayed in either feet or metres depending upon your regional preference.
In addition, when you face an active quest marker, the current objectives for that quest will pop up on the side of your screen in a handy quest list widget, so you don't have to dive back into menus. Furthermore, there are toggles that allow you to choose if you want to display undiscovered locations, nearby enemy locations, and markers located behind doors while you are outside. It's a very helpful overhaul to one of the most useful elements of the Skyrim UI, and we'll definitely be using it in our future playthroughs.
Skyrim mods
,
Play Skyrim
,
Games like Skyrim
---
PCGamesN Sunday, September 4, 2022 1:12 PM
There's a free Elden Ring comedy manga, and you can read the first two issues of it right now. That's not a sentence I expected to type today, but there it is. Following FromSoftware's incredible success story, with Elden Ring sales clocking it at a huge 16.6 million at the last official count from publisher Bandai Namco, it was inevitable that a variety of tie-ins and merchandise would follow. Now, you can read a humorous take on one of the best RPG games in recent memory, courtesy of a partnership with Comic Hu and writer Nikiichi Tobita.
Elden Ring: The Road to the Erdtree is a gag manga written by the artist of 'A Cursed Sword's Daily Life.' FromSoftware's parent company Kadokawa Corporation announces in a press release (via Famitsu) that the manga will be serialised through the free web magazine service Comic Hu from September 4, with the first two stories published simultaneously and more to be released over the coming weeks and months.
The series, which has been localised into 12 different languages including English, Traditional Chinese, and Japanese, follows the tale of Tarnished wretch Aseo, after he finds himself "cast out into Limgrave naked, penniless, hopeless, and maidenless." The initial issue is rather appropriately titled, "You thought this'd be serious, didn't you?" It begins much in the same way as the opening scenes of the videogame - only to abruptly land on an image of guide Melina standing over an almost-naked Aseo planking face-down on the floor, with bold text announcing "This is a comedy manga."
The best Elden Ring builds
,
Elden Ring bosses
,
The best Elden Ring classes
---
Rock Paper Shotgun Latest Articles Feed Sunday, September 4, 2022 5:38 PM
It's the dawn of day three here at PAX West, and what better way to wake us up than play the incredibly chaotic demo build of Friends VS Friends. We loved the trailer from Gamescom and Liam even chose it for his bestest pick in our Gamescom round-up video, so our expectations were high, and after playing a quick match at the Raw Fury booth, Brainwash Gang's blood-pumping deck-building FPS shot straight to the top of our favourite things we've seen here at PAX so far.
If you've not heard of Friends VS Friends, check out the game's trailer first (its incredibly slick animation is super cool, highly reccomended for your peepers) then watch our interview with Brainwash Gang developer Edu Verz who talked all about the game's development. Watch it below:
---
Twinfinite Sunday, September 4, 2022 7:51 PM
Unleash the powers of the Origins Lightning Staff in Zombies Chronicles.
---
Twinfinite Sunday, September 4, 2022 7:48 PM
The man who rescues Galadriel and Halbrand at the end of LOTR:Rings of Power episode 2 is Elendil from Númenór.
---
Twinfinite Sunday, September 4, 2022 7:44 PM
Could the Stranger from LOTR: Rings of Power be Gandalf the Grey, Sauron, or a new character in middle-earth?
---
Twinfinite Sunday, September 4, 2022 7:40 PM
Here's everything you need to know about the Origins Ice Staff in Zombies Chronicles.
---
Twinfinite Sunday, September 4, 2022 6:04 PM
Third-party Microsoft Flight Simulator developers released new assets about upcoming add-ons including aircraft and airports.
---
Twinfinite Sunday, September 4, 2022 5:02 PM
A Wordle a day keeps the... word doctor away?
---
Twinfinite Sunday, September 4, 2022 5:00 PM
J. Cole shows his moves in a new NBA 2K23 trailer.
---
Twinfinite Sunday, September 4, 2022 4:05 PM
DCS World developer Eagle Dynamics released a new trailer of its hardcore military flight simulator featuring the C-130J Hercules.
---
Twinfinite Sunday, September 4, 2022 3:40 PM
Sunrise released a brand new trailer of the upcoming anime series Mobile Suit Gundam: The Witch from Mercury.
---
Twinfinite Sunday, September 4, 2022 2:56 PM
"Pandora" by Hyde will be the teme song of Star Ocean: The Divine Force.
---
Twinfinite Sunday, September 4, 2022 2:29 PM
Learn about the Hunter in Marvel's Midnight Suns, and whether you can pet their doggo.
---
Siliconera Sunday, September 4, 2022 3:00 PM
When not holding forth about films, music, anime, and teasing future projects, Metal Gear and Death Stranding creator Hideo Kojima uses his Twitter account to talk about his past work. On September 3, 2022 the original Metal Gear Solid turned 24 years old. To commemorate the occasion, Kojima talked about his struggles getting live-action footage into the game. Rather than purely technical challenges, one major obstacle to the attempt was the fact that he did not have the connections that he does today (which were in part built by the success of MGS).
https://twitter.com/Kojima_Hideo/status/1565907462506815491?s=20&t=LD3XQ7W2jXp3X2EJttw4dw
The original PlayStation was able to play condensed movie files. Thus from a technological standpoint, it was not difficult to insert live-action footage. Because Kojima grew up watching documentaries and scientific shows, he wanted to insert historical footage and similar clips to bolster his fiction. However, at the time, he had difficulty even finding the material because he was not familiar with the video game industry. He even went to Japan's public broadcaster, NHK, to request the footage, but the negotiations went far more slowly than anticipated.
It took several years for him to purchase the materials, edit them, and get the rights to put them in Metal Gear Solid. Kojima notes that if he wanted to do something similar today with a new game, he would have a much easier time because of his connections and familiarity with licensing. Indeed, later games in the Metal Gear series and Death Stranding incorporated many real-world media references, archival footage, and licensed media.
One problem with the historical footage, however, is that once the licenses expire, they can no longer use them. In late 2021, many older Metal Gear Solid titles disappeared from digital storefronts. This was because the licenses for the clips expired, which Konami must now renew. At the time of this writing, they are still not available for purchase. However, those who bought them before can still download and play them.
Metal Gear Solid originally came out for the PlayStation in 1998. It is not available for purchase on digital storefronts until Konami renews its various licenses.
The post Kojima Struggled to Get Live-Action Clips in Metal Gear Solid appeared first on Siliconera.
---
Siliconera Sunday, September 4, 2022 1:00 PM
As Bandai Namco likes to say in its DLC trailers, Dragon Ball Xenoverse 2 keeps expanding. The company teased the next addition to the game on Friday, and it's based on the latest movie, Dragon Ball Super: Super Hero. In fact, Bandai Namco is adding an entire Dragon Ball Super: Super Hero DLC Pack set to the game. The set consists of two Dragon Ball Xenoverse 2 Super Hero DLC packs. The first pack releases in Fall 2022, and adds three characters.
So far only one character from the Dragon Ball Xenoverse 2 Super Hero DLC has been revealed, and it's Gamma 2, one of the Red Ribbon Army's "Super Heroes". Check out his trailer below.
https://www.youtube.com/watch?v=aytm2r8EYpk
Gamma 2 is the second Red Ribbon Army fighter created by Dr. Hedo. He's voiced by Mamoru Miyano in Japanese. Miyano also plays Bedivere in Fate/Grand Order and Rin in Free!. In the trailer, Gamma 2 confronts Piccolo, using his physical attacks and Gamma Blaster to inflict damage. He also strikes a flamboyant pose to activate his Android Barrier, creating an opportunity for Gamma 2 to counter an incoming strike. Though the other character offerings in the packs are unconfirmed, the trailer makes it pretty clear that Gamma 1 will join the roster, too. The end of the trailer teases his arrival. Gamma 1 is voiced by Hiroshi Kamiya. Kamiya also played Trafalgar Law in One Piece, and Levi in Attack on Titan.
The first Dragon Ball Xenoverse 2 Super Hero DLC pack launches in Fall 2022 with Gamma 2 and two other characters. The second pack does not have a release window as yet. Xenoverse 2 is available on PS4, Xbox One, PC, Switch, and Google Stadia.
The post Dragon Ball Xenoverse 2 Super Hero DLC Pack Adds Gamma 2 appeared first on Siliconera.
---
Siliconera Sunday, September 4, 2022 12:00 PM
Between its art style, writing, and controls, Lair Land Story feels like a game retrieved from a time capsule to the late 2000s. That makes sense, as this is a remake of a game that was originally released back in 2007. It is quaint in a way that is reminiscent of watching old-school anime. Unfortunately like watching old anime or playing retro games, this PC port has the same sorts of issues that come with engaging with dated media. They range from audio issues (everyone sounds sort of muffled) to more fraught writing and narrative bumps. Things that would scarcely raise a brow back then simply don't stand up to scrutiny today.
[gallery ids="934521,934522,934523" link="file"]
The setup of Lair Land Story is very simple. You play as Herod, a Baron who rescues a mysterious amnesiac girl named Chilia. She does not remember anything, so your task is to teach her how to be a functional and beneficial member of society. The narrative does not really explicitly say it, but you have a time limit of four in-game years. You can have Chilia take lessons, work, and help out with rebuilding the city (which was destroyed in a war). These will boost various parameters, such as her charisma or humanity. Every turn, you can do things like conduct research or go on outings, as well as set Chilia's schedule for the week. In other words, it's a "raising game" in the classical template.
[gallery ids="934537,934538,934536" link="file"]
Each season, you have a goal that you must reach. These goals tend to focus on a particular stat, but it can also be how much of the city you repair. It is fairly simple to meet them so long as the game does not throw you any surprise story scenes. I pushed Chilia fairly hard and she never got sick or died. But when she got so tired that she couldn't even travel to raise her tension, that was when I wasted a bit of time getting her back to normal.
'Tension' in this game refers to motivation or energy, and it is a wasei eigo that may confuse a first-time player, and should have been localized to something more natural to English-speakers. It took me a while to realize what the game meant. The higher the tension, the better it is. I had thought tension meant stress, and kept it low until Chilia kept skipping work. There are other minor hiccups in the localization, like typos and other inconsistencies. Formatting oddities also persist, like issues with text indentation, but these pale in comparison to the larger story.
Lair Land Story's plot suffers from its lack of focus. There are about four ongoing narratives that it wants to weave:
Educating Chilia
Herod and Chilia's relationships with their (potential) love interests
Chilia's true identity
A conspiracy regarding the prince, princess, and Duke
It's a lot! But because the game is, at its core, a raising sim and not a visual novel, the overarching dramas don't receive much attention before reverting back to Chilia's daily grind. In fact, the asides bout the conspiracy or Chilia's missing memories almost come across like irritants. They ended up being distractions from me wanting to set Chilia's schedule for the day. "Girl, stop talking to that suspicious dark mage!" I wanted to say, "You have to go work as a church deacon today!"
I also found that the story was difficult to become emotionally invested in. There is so much lore that it was overwhelming. It also felt like I was missing half the story with how suddenly they would, for lack of a nicer term, spout out nonsense. It made it difficult to care about Chilia's mysterious past, especially when it is not the point of the game. She never talks about it, so it was easy to forget about, too. I wanted to know more about Duma, Grana, and Fay – the characters that you can encounter and interact with. The game gives you the chance to go on outings, where you can visit various places in town. Depending on what time you go, you may see one of these characters and talk to them.
[gallery columns="2" ids="934539,934540" link="file"]
The unfortunate thing is that you can only go to three places per outing (two during winter). And, frustratingly, there is no telling if the character is there or not. I basically only ever had one new place to go to every outing. Every turn, I would waste one on the castle walls (for Grana) and one on the church (for Fay). More than half the time (about 90%), they wouldn't even be there. According to a walkthrough, the game takes around ten hours to beat. But it takes over 400 hours if you're a completionist. Those 400 hours are likely just on the Russian Roulette that is outings, because if you do not meet these characters on specific days in specific locations, you will miss the chance to progress in their story lines.
(The majority of the endings seem to focus on jobs, actually. For example, there is an ending where Chilia becomes a historian. This was also the ending I got in my first playthrough. I likely got it because I raised stats pertaining to Wisdom a lot. So boosting different parameters or maxing out different jobs will contribute to those 400 hours as well.)
While there is a simple and undeniable pleasure in the simple act of raising parameters and figuring out the best way to schedule Chilia's time, Lair Land Story hasn't aged gracefully. Its combination of raising sim and visual novel works in theory, but not in practice due to the overwhelming and frankly shoddy story, and lack of emotional beats to keep the player hooked. Individually there are two good tastes to be found in this game, but their combination ends up lesser than their sum.
Lair Land Story is available on PSP, Nintendo Switch, and Windows PC.
The post Review: Lair Land Story Should've Stuck to Being a Raising Sim appeared first on Siliconera.
---
PC Invasion - FeedDDD Sunday, September 4, 2022 6:00 PM
We're nearing the launch windows of next-gen CPUs from both Intel and AMD, and the leaks are plentiful once again. Yet while we now know pretty much everything about the Ryzen 7000 Series after AMD's official reveal, Intel remains quiet about its 13th gen CPUs. It's thus up to industry leak sources to give us an idea of what to expect, and we can form a fairly good picture at this point. The release date, specs, and general pricing for Intel the Intel Raptor Lake appear to be out in the wild now. The info stems from multiple sources telling pretty much the same story. Tom's Hardware and WCCFTech report from different sources that the Intel Raptor Lake release date will be on October 20. That would fall on a Thursday, and is traditionally a common day for tech releases. Additionally, Moore's Law is Dead, known for his prolific 12th gen Alder Lake leaks, reports Saturday October 22. Either way, these are close enough together and we can see a point of conver...
---
Pivotal Gamers Sunday, September 4, 2022 5:41 PM
What's up folks? We have another excellent offer from itch.io for Farlight. Their message follows. Get Farlight for FREE! A few words about Farlight New York City Survival Game Last minute notes Login with your itch.io account, follow the on-screen instructions to add it to your library. Still here? Click on the button below to get you started. It's that easy! Want to get notified befo...