---
Kotaku Thursday, March 2, 2023 1:45 PM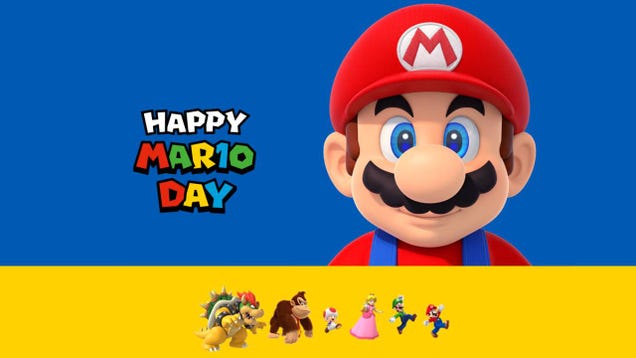 Mario Day is coming on March 10. You don't get to take the day off work, but you can save some money on a video game as Nintendo just announced new Switch deals ahead of the upcoming Super Mario Bros. movie.

---
Kotaku Thursday, March 2, 2023 1:15 PM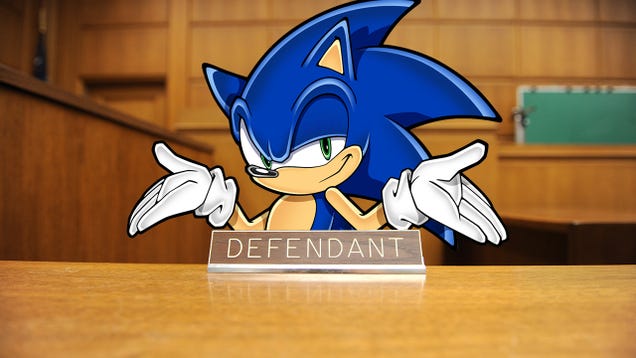 Earlier today, Sonic the Hedgehog co-creator Yuji Naka admitted to doing insider trading while working at Square Enix.
---
Kotaku Thursday, March 2, 2023 11:50 AM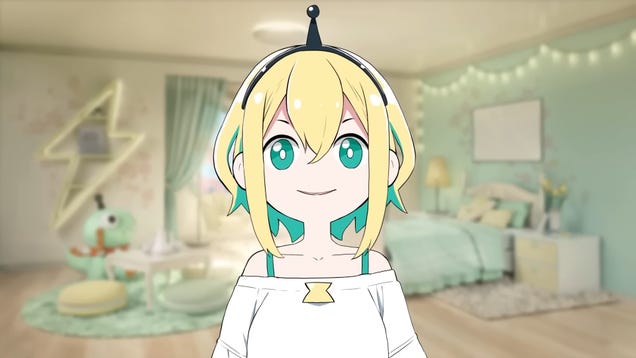 Earlier last month, Pikamee, a popular vtuber canceled her Hogwarts Legacy stream and went offline for three weeks, neither tweeting nor creating video content from February 8 through March 1. Yesterday, she announced she will retire from her vtubing career entirely. Angry fans have latched onto the Hogwarts Legacy…
---
Kotaku Thursday, March 2, 2023 11:45 AM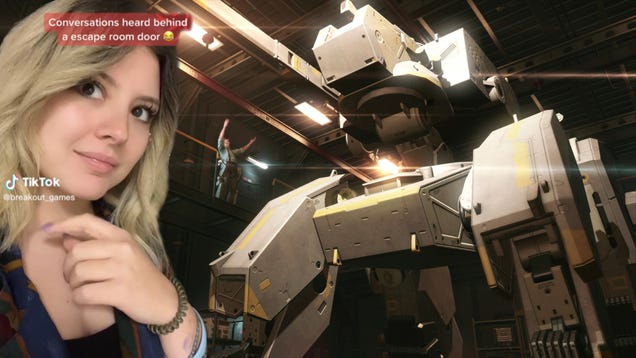 There are so many games focused on sneaking, but so few opportunities for most of us to ever get to perform such acts in real life, at least without breaking the law. While that's likely for the best, one worker at an escape room has discovered the perfect reason to use such skills in real life, and she doesn't even…
---
Kotaku Thursday, March 2, 2023 11:29 AM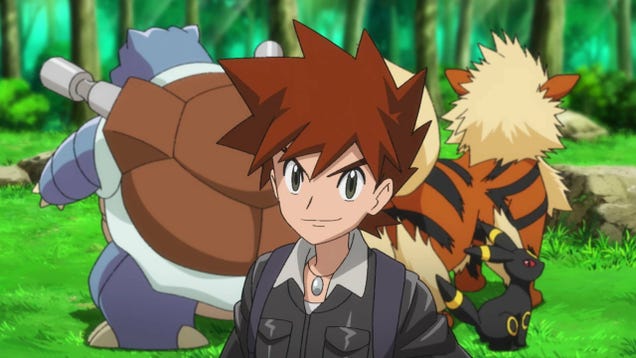 The Pokémon anime is wrapping up Ash and Pikachu's 25-year-long story with a series of farewell episodes, and in each of them, the duo has been revisiting old friends from across the Pokémon world. However, it sounds like the final episode before the show hands off the torch to new protagonists Liko and Roy won't…
---
Kotaku Thursday, March 2, 2023 10:45 AM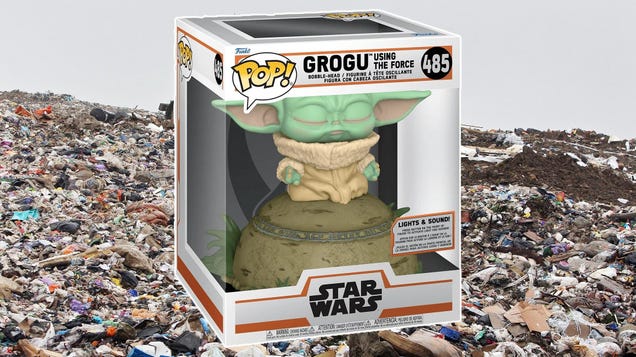 The company that makes Funko Pop! collectibles is in so much trouble it's preparing to throw hundreds of thousands of its pop culture-inspired figurines into the garbage. Funko revealed the plans in a recent earnings call filled with so much bad news its stock price fell off a cliff the next day.
---
PCGamesN Thursday, March 2, 2023 1:00 PM
The Genshin Impact day one sales estimates for Dehya are showing that players couldn't care less about the meta. If you've spent any amount of time in or around the anime game's community recently, you know that Dehya borders on uselessness gameplay-wise. But she's one of the most likeable - and well-designed - characters in the entire nation of Sumeru, which seems to be far more important.
MORE FROM PCGAMESN:
Genshin Impact codes
,
Genshin Impact character tier list
,
Genshin Impact leveling guide
---
PCGamesN Thursday, March 2, 2023 12:34 PM
How long is Wo Long Fallen Dynasty? Your militia soldier's epic rise to power in Team Ninja's action RPG isn't going to happen overnight. Instead, it'll take hours of spell-slinging and sword-swinging to slay the demonic forces taking root in Ancient China, to say nothing of the Yellow Turban Rebellion raging all around you.
Your total playtime in Wo Long Fallen Dynasty will undoubtedly vary depending on your prior experience with games like Dark Souls. If you're no stranger to a parry and riposte, you'll have little trouble dispatching fearsome bosses blocking your progression, and will inevitably reach the end credits sooner than a complete novice. All that being said, here's exactly how long it takes to beat Wo Long Fallen Dynasty and complete one of the best PC games of 2023.
Wo Long: Fallen Dynasty demo impression
,
Wo Long: Fallen Dynasty is The Witcher meets Sekiro
,
Best RPG games
---
PCGamesN Thursday, March 2, 2023 12:31 PM
What are the best detective games on PC? We've all seen an episode of CSI or Law and Order, read a John Grisham book, or listened to a true crime podcast, and thought, "Yeah, I could do that, I could solve the case." Now you can live out your best detective dream and solve murders, cold cases, and unresolved mysteries through the best detective games on PC - so grab your deerstalker hat and magnifying glass, you'll need them.
We've investigated the best detective games around, from gritty episodic adventures to old-school point-and-click puzzlers, all with their own unique case-cracking mechanics to test even the cleverest gumshoe. The keen-eye detectives among you may have spotted a few of these titles on our free PC games list. If you're looking for a sprinkling of sci-fi on your mystery, a touch of fantasy in your murder, or a raw police procedural, then we've got you covered with our picks of the best detective games on PC.
---
PCGamesN Thursday, March 2, 2023 12:31 PM
If magical, turn-based 4X Spellforce: Conquest of Eo isn't currently sitting in your Steam library, we're here to tell you it should be. Released earlier in February, this fantastical Strategy RPG takes fans back to Eo, a land full of strife but brimming with potential.
---
PCGamesN Thursday, March 2, 2023 12:24 PM
Looking for a list of the best vampire games on PC? Being able to jump really high, tear regular humans to shreds, use creepy magic powers, and replenish health by feasting on your enemies - this should be a staple of all PC games, to be honest. It's all Christopher Lee's fault. Despite the best efforts of Bram Stoker, Max Schreck, and Stephenie Meyer in trying to make them look bad - everyone wants to be a vampire.
We'll be charting a course across aplenty of genres and decades to deliver our picks of the PC's top vampire games. So whether you prefer the power fantasy, roleplaying potential, or moral implications of being a vampire, we've got something to suit all tastes.
MORE FROM PCGAMESN:
V Rising server settings
,
V Rising tips
,
The best V Rising base locations
---
PCGamesN Thursday, March 2, 2023 12:20 PM
Are you trying to unlock the horse in Elden Ring? Unlike Dark Souls 3 which features a linear game world, FromSoftware has decided to mix things up with Elden Ring by introducing a large open world to explore. It's difficult to move around while wearing leather armour at the best of times - thankfully, Elden Ring players have access to a spectral steed, a special horse named Torrent that can be called upon whenever you need it.
You don't need to use the horse to complete Elden Ring, but you might miss out on several helpful mechanics in the open-world game if you don't. There are many areas across the map called Spirit Springs which Torrent can use to gallop across the sky, all without ever taking fall damage. This allows you to skip lengthy treks across mountainous regions in one of the best PC games with the press of a button. Here's what you need to do to unlock the horse in Elden Ring.
MORE FROM PCGAMESN:
The best Elden Ring builds
,
Elden Ring bosses
,
The best Elden Ring classes
---
PCGamesN Thursday, March 2, 2023 12:18 PM
The Destiny 2 Bluejay quest opens up a lot of possibilities for you once completed. Not only does it give you your first taste of the Partition: Hard Reset mission, but it's likely the first avenue for pinnacle gear you'll have access to - vital for smashing the basic power level so you can take on anything.
The Bluejay quest in the free PC game is only accessible once everything on the Lightfall mission list has been ticked off, as you need to be able to enter the Hall of Heroes to speak to Quinn Laghari, the Archivist. It's a convoluted process, all told, but once the Bluejay quest has been ticked off, you're able to grind the Nimbus weekly bounties for Polymorphic Shellcode to complete more Partition: Hard Reset missions for Destiny 2 pinnacle gear.
MORE FROM PCGAMESN:
Destiny 2 classes
,
Destiny 2 exotics
,
Destiny 2 builds
---
PCGamesN Thursday, March 2, 2023 12:13 PM
Initially, the Destiny 2 Vex Incursion zone is a guaranteed way to meet your maker - the high-level enemies that patrol the zone on Neomuna dwarf your own power when you begin the Lightfall campaign and should be treated with caution. With a few pieces of equipment under your belt, however, you can begin to farm this area for some rare rewards.
In the Destiny 2 Vex Incursion zone, the aforementioned enemy will appear in much larger numbers, Strand Meditations will drop more frequently, and in greater amounts. Importantly, it's also the area in the free PC game in which some legendary missions, like several parts of the Bluejay quest, take place, and is the catalyst for a special public event that drops a guaranteed exotic armour piece.
MORE FROM PCGAMESN:
Destiny 2 classes
,
Destiny 2 exotics
,
Destiny 2 builds
---
PCGamesN Thursday, March 2, 2023 12:13 PM
Want to know the best Warzone 2 marksman rifle? While their usefulness in Modern Warfare 2 is somewhat limited by map size, marksman rifles are a lot more lethal in battle royale as it offers a far larger island to scope out targets from a distance.
To cut to the chase, the best Warzone 2 marksman rifle is the SPR-208. The marksman rifle category can't keep up with the best Warzone 2 sniper rifles in terms of stopping power, but the SPR-208 is the closest you're going to come. It offers a much faster rate of fire than most sniper rifles, and because a one-shot down isn't possible in the free PC game, the additional mobility and speed will serve you well. That should come in handy when your foe is just a bit too far away for even the best Warzone 2 guns to reach.
MORE FROM PCGAMESN:
Best Warzone 2 guns
,
Best Warzone 2 loadout
,
Warzone 2 map
---
PCGamesN Thursday, March 2, 2023 12:11 PM
The Destiny 2 Lightfall launch has arrived, and it's sadly looking like far from perfect news for developer Bungie. Teased as the climax of the ongoing Light and Dark saga for the FPS game, the campaign promised some real highs with the arrival of The Witness, and answers to many big lore questions. But while the Destiny 2 Lightfall missions are packed with exciting gameplay, the community appears to largely feel let down by the story direction.
Destiny 2 classes
,
Destiny 2 exotics
,
Destiny 2 builds
---
PCGamesN Thursday, March 2, 2023 12:20 PM
Potter fans can now apply a Polyjuice Potion of sorts to their Secretlab chair with a set of new skins inspired by the four Hogwarts houses. Be you a gallant Gryffindor, hearty Hufflepuff, respectable Ravenclaw, or shrewd Slytherin, there's something for you in this collection.
MORE FROM PCGAMESN:
Best SSD for gaming
,
How to build a gaming PC
,
Best gaming CPU
---
PCGamesN Thursday, March 2, 2023 12:08 PM
When it comes to the Skate 4 release date, it's probably not going to be any time soon. Despite there being some Skate 4 gameplay and even closed playtests, EA's upcoming revival is a rare case of a triple-A studio showing off very early in-development footage of a game - and we love it. However, this does mean that although we've seen plenty of Skate 4, we can also clearly see it's not coming out any time soon. It's already been over a decade since the last Skate game, we can hold on a little longer.
The first Skate was among the most innovative skateboard games around, from its analogue control scheme and semi open-world game structure to its more realistic, less edgy representation of the skating scene. The development team behind Skate 3 was disbanded after its release in 2010, and the series' community has been consistently bombarding EA message boards with questions about the series and its potential return ever since.
MORE FROM PCGAMESN:
Skateboard games
,
Skate 4 release date speculation
,
Best sports games
---
PCGamesN Thursday, March 2, 2023 12:04 PM
Is Destiny 2 Steam Deck compatible? Whether you're a long-time fan or tempted to give the new Destiny 2 Lightfall expansion a whirl, you're probably wondering whether it'll work on Valve's portable powerhouse. To save you the hassle, we've already checked to see if the beloved Bungie FPS game will run on the handheld, but we've got some unfortunate news when it comes to compatibility.
MORE FROM PCGAMESN:
Destiny 2 classes
,
Destiny 2 exotics
,
Destiny 2 builds
---
PCGamesN Thursday, March 2, 2023 12:07 PM
What are the best Destiny 2 builds? Whether you're a seasoned player or a blueberry, you can always learn something new about the complexities of buildcrafting in this popular looter shooter. While the game used to heavily limit how players could develop their character subclass builds, it now contains a host of Aspects and Fragments for each subclass, as well as armour mods to produce elemental wells and Charge with Light buffs, weapons that synergize with specific build elements, and exotics that amplify specific character traits.
Whether you want to be the most overpowered Guardian in the free PC game, you're gearing up to take on the upcoming Lightfall raid, or you're just struggling to beat the Calus boss fight, we've compiled the top-tier builds for each of the classes so you can dominate whatever game mode you like with ease.
MORE FROM PCGAMESN:
Destiny 2 classes
,
Destiny 2 exotics
,
Destiny 2 builds
---
PCGamesN Thursday, March 2, 2023 12:21 PM
Want to know who the best Overwatch 2 DPS heroes are? Blizzard's sequel, or at least the PVP part of it, is finally here and has given fans of the popular FPS game the opportunity to try out a revamped roster of Overwatch 2 characters.
It's no secret that some of the heroes in Overwatch 2 have been overhauled this time around, gaining new passive abilities and – in some cases – switching Overwatch 2 roles entirely. Then there are the three brand-new heroes to consider, as well, including the new Damage hero Sojourn.
When it comes to picking an Overwatch 2 DPS hero, there are 17 to choose from, and we've spent dozens of hours deep in the trenches of multiplayer to find out how they all stack up against each other.
MORE FROM PCGAMESN:
All Overwatch 2 characters
,
Best Overwatch 2 settings
,
Overwatch 2 tier list
---
PCGamesN Thursday, March 2, 2023 11:51 AM
Want to unlock the Elden Ring endings? If you can't wait to get to the end of Elden Ring and want a sneak peek of what's to come, or you want to make sure you choose the right options to unlock the best ending, here's what to expect from all of Elden Ring's six endings, including the secret ending.
Elden Ring takes a while to complete, so it's worth hitting up all the best Elden Ring quests in this open-world game. There are a few ways to unlock the other Elden Ring endings - several of them require you to find a specific type of Great Rune called a 'Mending Rune'. You get these runes from various quests, so it's worth noting which ones you need to finish.
MORE FROM PCGAMESN:
The best Elden Ring builds
,
Elden Ring bosses
,
The best Elden Ring classes
---
PCGamesN Thursday, March 2, 2023 11:33 AM
Want to know about best Elden Ring classes? At the very beginning of your adventure in this highly rated open-world game, you get the chance to choose a class for your character, known in-game as their 'origin'. This choice determines your starting level and attributes, which will form the core of your future Elden Ring build.
The question of which is the best Elden Ring class is entirely subjective. While each class has a certain playstyle associated with it, in addition to their own starting Elden Ring weapons and other gear, the RPG game's leveling system is free-form so in the long run your choice won't matter as much. That said, we can make some recommendations for classes suited to newer players.
MORE FROM PCGAMESN:
The best Elden Ring builds
,
Elden Ring bosses
,
The best Elden Ring classes
---
PCGamesN Thursday, March 2, 2023 12:11 PM
When is the Fable 4 release date? After years of rumours, Fable was finally revealed at the Xbox 2020 Showcase. It will be developed by Playground Games, the studio behind the Forza Horizon series.
There is currently no Fable 4 release date. In fact, according to the reveal trailer, the newest game in the series isn't called Fable 4 at all. The trailer shows us quaint villages, babbling brooks, and lush forests, suggesting the series will be returning to its fantasy roots after it veered into steampunk territory in Fable 3. Join us while we dig through the juicy details about the new Fable, discuss what's likely to appear, and gush openly about what we're hopeful about in the newly announced open-world game.
---
PCGamesN Thursday, March 2, 2023 11:31 AM
Destiny 2 Cloud Accretions are the new local resource for Neptune, and you'll want to haul in as much as you can if you want to get your hands on some high-level gear - something that's invaluable early on in the campaign, especially if you're tackling the story on legendary difficulty.
Thankfully, Destiny 2 Cloud Accretions aren't a crafting resource, they only serve to increase your rank with Nimbus in the free PC game, so you won't have to stockpile them like the destination materials that were recently deprioritized in the space game. Increasing your rank with Nimbus not only grants you legendary engrams, but also gives you access to a full set of armour and upgrade modules, which allow you to increase the power level of your Lightfall exotics whenever you like. You'll also need to collect Cloud Accretions as part of the Destiny 2 Unfinished Business quest, which awards you the Deterministic Chaos exotic Void machine gun. That bad boy is worth the effort, so here's what you need to know about finding and collecting these resources in the FPS game.
MORE FROM PCGAMESN:
Destiny 2 classes
,
Destiny 2 exotics
,
Destiny 2 builds
---
PCGamesN Thursday, March 2, 2023 11:23 AM
Looking for the best Warzone 2 AR? Competitive players typically use the best assault rifles as these weapons are highly versatile. Depending on which assault rifle you opt for, you can easily cover close, medium, and even long-range without breaking a sweat.
These weapons are usually a nailed-on starter in most of the best Warzone 2 loadout drops, often being paired alongside the best Warzone 2 SMG or best Warzone 2 sniper to create a well-rounded build for use in the free PC game. As long as you use our loadouts to keep the recoil down on some of the stronger ARs, you should have no issues using these weapons.
MORE FROM PCGAMESN:
Best Warzone 2 guns
,
Best Warzone 2 loadout
,
Warzone 2 map
---
PCGamesN Thursday, March 2, 2023 11:18 AM
Looking for some great games like Borderlands? Whether you were disappointed by the latest Borderlands entry or you've exhausted every area of Pandora, have completed all the DLC, and need a fresh challenge, there are enough options out there to see you through until Borderlands 4, whenever that might come. Maybe the prospect of actually collecting and cataloguing over one billion guns isn't quite as exhilarating as you had hoped.
Although these games like Borderlands can't encompass every part of what makes the series special, some of them get pretty close or offer something very different with enough in common with Gearbox's series to pique your interest. We've had a look at our best PC games list and our free PC games guide to find titles that suit every price range. So whether it's the humour, the loot, the co-op, or the colourful characters, here are the best games like Borderlands.
MORE FROM PCGAMESN:
Outriders review
,
Outriders legendary weapons guide
,
Purchase Outriders
---
PCGamesN Thursday, March 2, 2023 11:14 AM
What is the GTA podium car this week? GTA Online vehicles are expensive things, so we're happy to take a spin on the Diamond Casino's Lucky Wheel to get a discount. Winning isn't guaranteed, sure, but it isn't out of the question, either. Look, we don't have a problem - leave it alone.
Finding out what is the GTA podium car is simple enough - it's winning it that's the challenge. You can spin the Diamond Casino's Lucky Wheel once daily, and each Podium Car refreshes after seven days on a Thursday. Basically, you have seven shots to get the vehicle of that given week. If you own a Penthouse, you can spin it for free, but if you don't, it's $500 a spin. Don't fret if you don't win, as you can try for something else.
You have a one in 20 chance of getting the podium vehicle, a car discount, or a mystery prize. There's a four in 20 chance of getting clothes, chips, and cash. Finally, there's a five in 20 chance of getting RP. On that note, here's everything you need to know about this week's GTA podium car.
The best GTA 5 RP servers
,
GTA 6 release date speculation
,
GTA 5 system requirements
---
PCGamesN Thursday, March 2, 2023 11:05 AM
Want to know when the Ark 2 release date is? Ever since the Ark 2 announcement at The Game Awards 2020, we've been looking forward to learning more about the upcoming dinosaur-themed survival game. Based on the two cinematic trailers and the additional info from the Studio Wildcard development team, it's clear that Ark 2 will feature a unique story, enhanced gameplay mechanics, and (of course!) a T-Rex.
Ark 1 established itself as one of the best survival games, but only time will tell whether Ark 2 can break into our list of the best PC games. From the Ark 2 release date to its platform, souls-like combat, and mod support; here's everything we know about the Ark sequel.
---
PCGamesN Thursday, March 2, 2023 11:00 AM
Best known for their superhero card battler Marvel Snap, Nuverse is branching into a very different world with fantasy RPG game Dragonheir: Silent Gods.
MORE FROM PCGAMESN:
Best RPG games
,
Best fantasy games
,
Best dragon games
---
PCGamesN Thursday, March 2, 2023 11:56 AM
What are the best upcoming games to keep an eye on this year and the next? Hope, anticipation, agony, and elation - it's the endless cycle of emotions we go through during the annual PC release schedule.
Year in, year out, games - via Steam and otherwise - are produced in such varying degrees of quality that not a single one of them is destined for certain success. Masterpieces are released alongside utter disasters, series are born while others dwindle and, occasionally, a game actually lives up to our expectations. Below you'll find the best PC games you should keep on your radar, as well as their expected release dates.
---
Rock Paper Shotgun Latest Articles Feed Thursday, March 2, 2023 1:53 PM
We already know all the major features of the Minecraft 1.20 update, including the audience-voted Sniffer mob, plus cherry blossom biome and archaeology activities. We didn't previously know its name, though: the Trails & Tales update.
---
Rock Paper Shotgun Latest Articles Feed Thursday, March 2, 2023 1:29 PM
The Crucial P5 Plus occupies a unique place in the SSD ecosystem, offering high-end PCIe 4.0 performance while costing less than commonly-cited alternatives like the WD SN850x and Samsung 990 Pro. Today the 2TB size of the drive is down to £163, a 34% reduction that makes it particularly tempting to pick up.
---
Rock Paper Shotgun Latest Articles Feed Thursday, March 2, 2023 1:29 PM
Microsoft's acquisition of Activision Blizzard is likely to be approved by EU regulators, according to a report by Reuters. Three people "familiar with the matter" have apparently said that the offer of licensing deals to rivals, such as Nintendo, Nvidia and Sony, have succeeded in addressing EU antitrust concerns.
---
Rock Paper Shotgun Latest Articles Feed Thursday, March 2, 2023 1:03 PM
The Alienware AW3423DWF is a monitor we've talked about a few times, as this 34-in ultrawide QD-OLED manages to outperform almost everything else on the market - albeit with a four-figure price tag that also eclipses almost every alternative.
Now though, this 3440x1440 165Hz gaming OLED has dropped in price by a sizeable 26% or £310. That brings the monitor well into three-figure territory at £880, still pricy but a reasonable value given that this Dell monitor is head and shoulders above its IPS, VA and TN opponents.
---
Rock Paper Shotgun Latest Articles Feed Thursday, March 2, 2023 12:00 PM
Somehow, it's been almost a decade since the last numbered Age Of Wonders game. Despite dipping their toes into the sci-fi realm with Age Of Wonders: Planetfall three-odd years ago, developers Triumph are now returning to their fantastical 4X strategy roots with Age Of Wonders 4, due out on PC in just a couple of months on May 2nd - and what a homecoming it's shaping up to be. I've spent the better part of a week and half playing an early build of AOW 4, getting to grips with its enormous array of customizable factions and hero types in its generous crop of single-player realm maps.
There's a heck of a lot to get through, but rest assured: this is Age Of Wonders through and through - and thanks to the addition of those new, customizable factions, it's also the most RPG-like entry yet, which is good news for budding D&D-ers looking for a grand, 4X strategy game to sink their teeth into. Heck, I'd even go as far as saying it could be one of this year's biggest and most exciting fantasy games outside of Baldur's Gate 3.
---
Rock Paper Shotgun Latest Articles Feed Thursday, March 2, 2023 11:23 AM
The next game from the studio behind The Surge, Atlas Fallen, was announced last year with a CG trailer that didn't give much away. A few snippets of gameplay at the end of the trailer revealed speedy action against giant beasts and a semi-open world desert you can slide across - and who doesn't love sliding in games? We now know when to expect developer Deck13's latest, as the team have announced a May 16th date for PC and consoles. Publisher Focus Entertainment say a gameplay reveal trailer is "coming soon", but for now we can enjoy a couple of new screenshots.
---
Rock Paper Shotgun Latest Articles Feed Thursday, March 2, 2023 11:00 AM
Back once again to prove that I will literally never get tired of an "-er? I hardly know her!" joke, it's episode five of series two of the Electronic Wireless Show podcast. This week we return to a subject we've touched on before, but in more detail. With EA asking if people would like remakes of Dead Spaces 2 and 3, and The Outer Worlds getting a remastered Spacer's Choice Edition, we're having a big old thinkeroo about remakes and remasters - including which games we'd most like to see remade.
---
Rock Paper Shotgun Latest Articles Feed Thursday, March 2, 2023 10:31 AM
Martial arts brawler Sifu has put a date on its upcoming Arenas expansion and Steam release: March 28th. We've known about the free update since last April's roadmap, but developer Sloclap have finally released a trailer detailing the new modes in the expansion. All very exciting stuff for fans of the kickpunching adventure, although, if you're my kind of nerd, you likely got a kick out of all the film references in the trailer.
---
Rock Paper Shotgun Latest Articles Feed Thursday, March 2, 2023 10:00 AM
March means Springtime has begun and it's finally time to say goodbye to Winter - and a fresh batch of Game Pass leavers. This month's leaving soon list is bulkier than usual, with games such as Guardians Of The Galaxy, Goat Simulator, and Undertale all waving goodbye on March 15/16th.
---
Rock Paper Shotgun Latest Articles Feed Thursday, March 2, 2023 10:00 AM
We're three weeks away from the release of the Resident Evil 4 remake, and in preparation of its imminent launch Capcom chucked over a fresh batch of in-game footage for us to talk about. The 17 minute long video showcased various sections from the game, including a late-game boss fight and a greatly expanded early area that sees Leon exploring a series of creepy caves.
As Rock Paper Shotgun's Resident Resident Evil Liker, I took it upon myself to obsessively study each individual frame of this video file to uncover its hidden secrets. Surprising even myself, I was able to extract 17 new details about Leon's refreshed holiday to rural Spain. That's one new thing for each minute of the footage! That wasn't intentional! What a pleasing coincidence!
---
Rock Paper Shotgun Latest Articles Feed Thursday, March 2, 2023 8:43 AM
A new Half-Life mod adds raytracing to Valve's venerable first-person shooter, a shiny slap of 2023 lighting technology in a 1998 game. I normally think such anachronistic upgrades look awful but this one works for me. Rather than just slam fancy modern tech into an old game, the mod wants to change the whole look. And it succeeds in a surprising way: by making the rest of Half-Life look older.
---
Rock Paper Shotgun Latest Articles Feed Thursday, March 2, 2023 7:12 AM
Humble Bundle's latest is raising money for relief efforts in southern Türkiye and northern Syria due to the earthquakes which have killed over 50,000 people and displaced thousands more. The bundle compiles over 60 games, including some heavy hitters such as Gotham Knights and XCOM 2, alongside some smaller gems like Backbone and Cris Tales. The Earthquake Relief Bundle is available for £25/$30 (or any higher price) until March 8th and all proceeds will be going to charity.
---
Twinfinite Thursday, March 2, 2023 1:51 PM
Let's just lose our minds together.
---
Twinfinite Thursday, March 2, 2023 12:46 PM
The Entity is going to Hollywood.
---
Twinfinite Thursday, March 2, 2023 12:30 PM
Watch this trailer if you dare, foolish mortals...
---
Twinfinite Thursday, March 2, 2023 12:25 PM
Discover your inner archeologist.
---
Twinfinite Thursday, March 2, 2023 12:23 PM
More of The Forest, but scarier, which is good.
---
Twinfinite Thursday, March 2, 2023 11:28 AM
In addition to eight new and returning courses, Birdo will be added as a playable racer.
---
Twinfinite Thursday, March 2, 2023 11:05 AM
What's up 50 Cent's sleeve this time?
---
Twinfinite Thursday, March 2, 2023 10:00 AM
Changes (& Las Plagas) are on the horizon!
---
Twinfinite Thursday, March 2, 2023 10:00 AM
No food for you!
---
Twinfinite Thursday, March 2, 2023 9:53 AM
Was it the guitar-playing, hippy-dippy Phoebe Buffay? Or was it the laidback and easy-going Penny Hofstadter? You decide.
---
Twinfinite Thursday, March 2, 2023 9:00 AM
The meta gets worse.
---
Twinfinite Thursday, March 2, 2023 9:00 AM
Who is the Traveler, really?
---
Siliconera Thursday, March 2, 2023 1:30 PM
Square Enix released a patch for Theatrhythm Final Bar Line on the PS4. The new patch is currently only available for the one platform, as the Switch patch is not yet complete. The patch was introduced to fix a number of bugs within the game.
The company implemented a few of these fixes to address serious game-breaking bugs that involve the game going to a black screen and freezing. These include a freeze upon startup caused by corrupted save data, a freeze when players transitioned to the Music Stages menu and an occasional freeze when selecting the Favorites tab.
Two other fixes have been made. One of these corrects an issue where restarting a song before a game over resulted in an All Critical. The other fix is less critical for players, as it's simply a correction on the original composer of Melodies Errant from Final Fantasy XI.
While this patch is currently exclusive to the PlayStation 4 version of Theatrhythm Final Bar Line, the Switch version is set to release on March 4, 2023.
This is the second update in March 2023. Recently, the Live a Live DLC appeared in the game. Here's how it sounds:
Travel through the ages with the Live A Live Pack in Theatrhythm Final Bar Line.

Digitial Deluxe and Season Pass 1 holders can now download and play these four iconic songs:

- MEGALOMANIA
- Birds Fly, Fish Swim
- Go! Go! Steel Titan!
- LIVE・A・LIVE pic.twitter.com/KuoecbGRWj

— FINAL FANTASY (@FinalFantasy) March 2, 2023
Theatrhythm Final Bar Line is out now for PS4 and Nintendo Switch.
The post Theatrhythm Final Bar Line Patch Hits the PS4 appeared first on Siliconera.
---
Siliconera Thursday, March 2, 2023 1:00 PM
Vshojo and Makeship announced new merchandise campaigns, with people able to fund plush toys of 11 Vtubers. Crowdfunding for them will end on March 31, 2023. Finished plush of fully-funded performers have a tentative June 24, 2023 ship date. Each one is $29.99 for the plushie alone or $33.99 for it and the production design.
Here's how Makeship works. Different campaigns go up for various items. People contribute to crowdfund them. If fully funded, the campaign process notes when production is expected to begin and shipments should go out. In the case of these plushies, the ones hat are funded will begin being made when the campaign ends on March 31, 2023. They'll then ship in June 2023, with the items taking one to two weeks to reach backers.
Of the 11 Vshojo Makeship plush, only merchandise for six of the Vtubers are fully funded as of 11:30am ET on March 2, 2023. The Haruka Karibu, Ironmouse, Nyatasha Nyanners, Projekt Melody, Silvervale, and Zentreya ones are already passed over 100%. At time of writing, Apricot the Lich was close, as her toy is at 97% funding. Veibae's is at 65%, the Ksonsouchou one is at 61%, a Nazuna Amemiya one is at 59%, and the Hime Hajime one only hit 38%.
Here's a closer look at all 11 of the pieces of potential Vshojo merchandise.
[gallery columns="6" size="full" ids="953537,953538,953539,953540,953541,953542,953543,953544,953545,953546,953547,953529" link="file"]
The Makeship Vshojo Vtuber plush crowdfunding campaign will end on March 31, 2023, and ones that hit the funding goals will supposedly ship on June 24, 2023.
The post VShojo Plush Campaigns for New Merchandise Launch on Makeship appeared first on Siliconera.
---
Siliconera Thursday, March 2, 2023 12:30 PM
The 3.5 update is bringing the Genshin Impact 2023 Windblume Festival with it, and the Windblume's Breath event is about to begin. To help people prepare, HoYoVerse shared details about the prerequisites to take part. There is also additional information about each of the minigames that will be present when it starts on March 3, 2023.
Now, the entry requirement for Windblume's Breath is very lenient. You really only need to have completed all three of the Archon Quest prologue acts in Mondstadt. Those are The Outlander who Caught the Wind, For a Tomorrow Without Tears, and Song of the Dragon and Freedom. However, since this year's event will involve Albedo and characters from Sumeru like Collei and reference their experiences, people who haven't finished those will need to select the "Quick Start" option. If you don't, you won't be able to start the quests necessary to take part in the event storyline and unlock the minigames. As usual, it will be set in Mondstadt.
HoYoVerse already noted that Ballads of Breeze, Breezy Snapshots, and Floral Pursuit will be the three minigames appearing at the Genshin Impact Windblume Festival in 3.5. Ballads of Breeze and Breezy Snapshots are the two returning activities. The former is a rhythm game with different songs that become available over the event. This year, there are three possible instruments to use. Breezy Snapshots tasks people with taking and matching photos. Of the three, Floral Pursuit is the newest one. It is a Pac-Man-like experience in which the Traveler tries to collect balloons via popping them, all while also being chased by hostile balloons, in various maze-like maps.
Genshin Impact is available for the PS4, PS5, PC, and mobile devices, and the 2023 Windblume's Breath Windblume Festival will run March 3-20, 2023.
The post How to Take Part in the Genshin Impact Windblume Festival in 3.5 appeared first on Siliconera.
---
Siliconera Thursday, March 2, 2023 12:00 PM
Streaming service Pluto TV has a new addition to its anime lineup. The platform announced that it has added the Sailor Moon full series to its offering. It also acquired the full series of Sailor Moon Crystal, the rebooted anime adaptation, for streaming purposes. They can be seen via this link.
Pluto TV is an online streaming service operated by Paramount Global. Operating in Europe and the Americas, the service carries both video-on-demand content as well as linear, television-style channels. Pluto TV is free to access. Rather than charging a periodic subscription, the platform runs commercial breaks.
According to Pluto TV's announcement, the service acquired "all 200" of the Pretty Guardians Sailor Moon full series for streaming. That means it acquired the Sailor Moon episodes corresponding to Sailor Moon, Sailor Moon R, Sailor Moon S, Sailor Moon SuperS, and Sailor Stars, which aired between 1992 and 1996. On the platform, they're listed as Seasons 1 to 5 of Sailor Moon. It also offers the Sailor Moon R, S, and SuperS feature films.
As for Sailor Moon Crystal, Pluto TV offers all three seasons, but not the Sailor Moon Eternal feature films. A second two-part film adaptation, Sailor Moon Cosmos, is in development for release in 2023.
In addition to the Sailor Moon full series, Pluto TV also offers other anime via on-demand streaming and its live "Anime All Day" channel. These include relatively recent productions like Pop Team Epic and Lupin III Part 5 to older classics like City Hunter, Galaxy Angel, and Space Adventure Cobra.
The post Pluto TV Adds Sailor Moon and Sailor Moon Crystal Full Series Streaming appeared first on Siliconera.
---
Siliconera Thursday, March 2, 2023 11:30 AM
Every once in a while, Square Enix drastically discounts certain games. The Final Fantasy XIV Spring Discount Campaign just kicked off, meaning both the original game and Endwalker are on sale. In each case, the titles are 50% off. This lasts for about two weeks until March 15, 2023.
As mentioned, there are basically two options for Final Fantasy XIV during this sale, with one being a way to get everyone at once and the other to just offer Endwalker. From there, it is possible to pick different editions in order to potentially get additional in-game items.
First, there's the Final Fantasy XIV Complete Edition as one option. That includes the base game and every expansion up through Endwalker. The base version is $29.99 instead of $59.99. The Collector's Edition of that, which is normally $139.99, is $69.99. That includes the game, its expansions, and every game and expansion's Collector's Edition additions. This applies to all versions of the game, though note that the Mac and PC versions are considered distinct, separate purchases through Square Enix.
With Endwalker, there are standard and Collector's Edition options. The standard copies are $19.99, rather than $39.99. The $59.99 special edition is down to $29.99. The difference between the two is the Collector's Edition gives you an Arion Mount, a Death Scythe weapon, and a Wind-Up Porom Minion.
Final Fantasy XIV and its Endwalker expansion are available for the PS4, PS5, and PC, and the Spring Discount Campaign sale will run until March 15, 2023. There will be a panel for the game at PAX East 2023.
The post Final Fantasy XIV and Endwalker Spring Sale Begins appeared first on Siliconera.
---
Siliconera Thursday, March 2, 2023 11:00 AM
Nihon Falcom selected publisher NIS America as its partner for more than just English localization. NIS America (or NISA) has officially released The Legend of Heroes: Kuro no Kiseki on PC edition in Japanese. The announcement went out through its PR channels and publicly via the official NIS America social media accounts. The game is available on Steam.
It should be emphasized that this is the Japanese-language edition of The Legend of Heroes: Kuro no Kiseki on PC. It does not have support for any other language. Overall the situation is similar to that of NIS America's publishing of The Legend of Nayuta: Boundless Trails on PC, where the Japanese edition will come out first, with the English localization patched in when it's ready.
The PC edition of Kuro no Kiseki was developed by NIS America and PH3, the studio founded by famed PC software modder Peter "Durante" Thoman. In a Steam blog, Thoman wrote about some of the features of the port. According to Thoman, PH3 employed a lot of newly established infrastructure to work on the project, including capacity for asset compression and platform handling. He also wrote the blog in part to explain why the game will appear to use a lot of a player's PC memory. Typically, PC users are trained to see high levels of memory usage in some games as a warning sign of a "memory leak". Memory leaks are bad because they mean that a game or program uses more system resources than it would need to. This inefficiency can lead to instability or poor performance. Thoman explained that Kuro no Kiseki on PC is by default set to use up to 80% of available system memory to speed up loading times. This automatic behavior is intended, though users who dislike it can toggle it off in the settings menu.
Other features include:
Support for ultrawide resolutions (as well as the 16:10 ratio of the Steam Deck)
Steam Deck optimization
High frame rate support
Field of view customization (and automatic FOV scaling)
Various graphical tweaks like shadow resolution, sub- and supersampling, draw distance adjustment and more
A real-time in-game graphics option preview
Full support for keyboard and mouse controls
The Japanese PC edition of The Legend of Heroes: Kuro no Kiseki is available via Steam. The Japanese PS4 edition launched in September 2021. NIS America has not yet announced a release window for the English localization of the game.
The post NIS America Publishes Kuro no Kiseki on PC in Japan appeared first on Siliconera.
---
Siliconera Thursday, March 2, 2023 10:30 AM
Nintendo revealed the full list of courses in Wave 4 of the Mario Kart 8 Deluxe DLC Booster Course Pass, as well its March 9, 2023 release date. Nintendo showed off a new trailer detailing all the courses. Like previous waves, there are eight courses to be added to the game, mostly from previous titles. This time, however, there is a new course and a character among the set: Birdo. All of it will be available ahead of Mar10 Day 2023.
The eight Mario Kart 8 Deluxe Wave 4 DLC courses are:
Amsterdam Drift (from Mario Kart Tour on mobile)
Bangkok Rush (from Mario Kart Tour)
DK Summit (from Mario Kart Wii)
Mario Circuit (from Mario Kart DS)
Riverside Park (from Mario Kart: Super Circuit on GBA)
Waluigi Stadium (from Mario Kart: Double Dash on Gamecube)
Singapore Speedway (from Mario Kart Tour)
Yoshi's Island (new course)
https://twitter.com/NintendoAmerica/status/1631293723693789184
Yoshi's Island was previously revealed at the last Nintendo Direct, and is a new course based on Super Mario World 2: Yoshi's Island. In addition, Birdo will be added to the game as a playable character. It is the first time since Mario Kart Wii that they have appeared as a racer.
The Mario Kart 8 Deluxe Booster Course Pass is available for $24.99 from the Nintendo eShop, or as part of the Nintendo Switch Online + Expansion Pack subscription. The DLC covers six waves of courses, bringing a total of 48 extra courses, three of which are already available.
Mario Kart 8 Deluxe is available for Nintendo Switch, and the release date for Wave 4 of the Booster Course Pass DLC is March 9, 2023.
The post Mario Kart 8 Deluxe Wave 4 DLC Release Date Set, Courses Shared appeared first on Siliconera.
---
Siliconera Thursday, March 2, 2023 10:01 AM
Capcom shared new Resident Evil 4 remake footage and, after getting a hands-off, early look at it, it seems to showcase how Leon S. Kennedy and Ashley Graham's experiences will and won't change in this new take on the game. Taken from various moments throughout the game, it shows Leon exploring near the lake in chapter 4, then venturing into Ramon Salazar's castle and dealing with some familiar foes while accompanied by Ashley. While a lot of it features largely expected encounters and gameplay elements, there were also a few changes to see how Resident Evil 4 remake might adjust some encounters to flesh them out.
The parts of the Resident Evil 4 remake I was able to witness showed Leon in chapter 4, exploring near a lake. His early encounters with the Ganado showed how they can get more hazardous as you deal damage, due to the parasite becoming exposed. Leon is, as always, able to attack with his gun or his knife to counter them. Aiming at different parts can result in more tactical approaches, due to possibly taking advantage of their weapons or catching them off guard. It all seemed quite familiar, though obviously more elaborate and detailed than in the original game. And, as always, you can modify your weapons to change their capabilities and assist in these encounters.
Exploring and facing Ganado wasn't the only thing Leon was up to. Even at this early point, additional activities were shown off. For example, Leon saw a request for a Gold Chicken Egg. To complete it, he'd need to sell one at the Merchant. Doing so would get him Spinel. I also didn't expect him to get a chance to spruce up his Attache Case. While this is a cosmetic affair, it's practical too. For example, in the footage I saw, choosing a black case would cause a large increased drop rate for handgun ammunition. There was also a rare Chicken charm Leon could equip in the left, right, or center charm slot. Doing so would add 100% health recovery when eggs would be involved. This essentially added a small chicken keychain to the bottom.
From there, it was possible to see Leon surviving the castle while also ensuring Ashley stayed safe. The key is to stay close together and keep her alive. Leon could use his traditional weapons, as usual, as well as work with the armaments in the castle like shooting familiar red barrels to deal damage to a group. Though, once you get deeper in, it is possible to take advantage of things like the cannons to use them against them. Leon could direct Ashley to come closer or back up with commands, in order to attempt to shield her from attacks. However, enemies will target her, just as they did in the original game. But while the segment I saw involved primarily directing her to come closer or keep her distance, it also showed that as in the original, Ashley can also still assist Leon with getting around by unlocking a door in the Resident Evil 4 remake.
The footage also showed how some of Leon and Ashley's encounters with familiar faces will go in Resident Evil 4 remake. In particular, they encounter Ramon, a Garrador, and Jack Krauser. While the first two won't be all that dissimilar, the encounter with Krauser marks a new take on the experience. This is because it doesn't just involve dealing with QTEs. The latest reveal involved a proper boss fight with the two wielding knives in what is basically a duel while they discuss Operation Javier. Yes, QTEs did come up as part of it, but it seemed like there is more to it this time around.
Jack Krauser returns in Resident Evil 4 remake on March 24.

Leon's new knife skills add depth and intensity to their iconic clash 🗡️ pic.twitter.com/705tBIUffa

— PlayStation (@PlayStation) March 2, 2023
With the latest Resident Evil 4 remake gameplay footage, it seems like this is a case of putting Leon and Ashley through the same experiences while perhaps taking advantage of new opportunities. The Krauser encounter seems to build on what happened before, though there appeared to be nods to the QTE roots in the actions. Meanwhile, heading along the lake and surviving the castle too seemed more familiar than not. It seems like a building experience.
The Resident Evil 4 remake will come to the PS4, PS5, Xbox Series X, and PC on March 24, 2023. A VR mode is being developed.
The post Preview: Resident Evil 4 Remake Gameplay Shows Leon and Ashley's 'New' Experiences appeared first on Siliconera.
---
Siliconera Thursday, March 2, 2023 9:40 AM
Nintendo announced a new Nintendo Switch Mario Choose One Bundle for Mar10 Day 2023. Each year on March 10th, the company celebrates the Super Mario series/ This affair involves a standard Switch system with a choice of games for $299.99. Also, between March 10, 2023 and April 7, 2023, there will be sales on Mario games.
The Nintendo Switch Mario Choose One Bundle includes a standard system, rather than the OLED model. It features two red Joy-con controllers. Once purchased, you can choose one of three Super Mario games as your free title. The options are Mario Kart 8 Deluxe, New Super Mario Bros. U Deluxe, and Super Mario Odyssey. Finally, there will be stickers from The Super Mario Bros Movie that you could use to decorate the Switch and its dock or other items.
There are two different sorts of sales. One is a general physical copy offer. That runs March 5-11, 2023. People can get Donkey Kong Country: Tropical Freeze, Luigi's Mansion 3, Mario Kart 8 Deluxe, Mario Party Superstars, New Super Mario Bros U Deluxe, Super Mario 3D World + Bowser's Fury, Super Mario Maker 2, Super Mario Odyssey, and Yoshi's Crafted World for $39.99.
The digital sale will feature two parts. The first runs March 10-23, 2023. Among the titles in that batch will be Donkey Kong Country: Tropical Freeze, Luigi's Mansion 3, Mario Party Superstars, and Yoshi's Crafted World. The second half runs March 24, 2023 through April 7, 2023. That features Mario Kart 8 Deluxe, New Super Mario Bros. U Deluxe, Super Mario 3D World + Bowser's Fury, Super Mario Maker 2, and Super Mario Odyssey.
The Nintendo Switch Mario Choose One Bundle for Mar10 Day 2023 will appear in the My Nintendo Store and other, as yet unnamed, storefronts on March 10, 2023. One of the last Switch bundles appeared during Black Friday 2022.
The post Mar10 Day Celebrated with Switch Mario Choose One Bundle, Game Sale appeared first on Siliconera.
---
Siliconera Thursday, March 2, 2023 9:30 AM
More Kemono are coming to menace Azuma and attract the Hunters' attention this month. The official account of Wild Hearts promised more content is arriving "throughout the month" of March 2023. Additionally, on March 1st a new Wild Hearts patch emerged for the game on all platforms, addressing various concerns and performance issues. The full patch notes can be seen via this link.
The official Twitter account for Wild Hearts challenged players to "quell the torrid inferno before it reduces everything to ash." It also tweeted a picture teasing the silhouette of a new Volatile Kemono.
In Wild Hearts, Volatile Kemono (and the more difficult Deeply Volatile Kemono) are highly aggressive, more challenging versions of existing Kemono. Given the silhouette, the new Kemono may be a variant of the existing, ape-like Lavaback or Cobalt Lavaback.
While players wait on new content, yesterday saw the launch of the Wild Hearts patch version 1.05. The patch, which applies to all versions of the game, fixes a variety of issues affecting things like equipment and progression-blocking bugs. It also locks out an item duplication exploit that could be performed by resetting their weapon upgrade tree for free resources.
Some issues addressed include a bug making Lavabacks unresponsive after online co-op. Other fixes addressed the inability to obtain Changing Essence in some situations, making it impossible to progress the story. The patch follows on hotfixes intended to address performance issues reported by some users playing on PC. Wild Hearts Patch 1.05 also adds the ability to disable reflections on PC, allowing players to further tweak their graphical settings for better results.
Wild Hearts is available on the PS5, Xbox Series X, and PC. Check out Siliconera's review of the game.
The post More Wild Hearts Patch Content Will Arrive in March 2023 appeared first on Siliconera.
---
Siliconera Thursday, March 2, 2023 9:00 AM
I feel like I'm still processing the Genshin Impact "Caribert" Archon Quest. These interludes with Dainsleif and be fascinating. While the other Archon Quests tied to certain regions and the Archons themselves tend to focus on more isolated, current events, each of these chapters appearing in between can be more tantalizing. We learn more about Khaenri'ah, the Traveler's sibling, and the underlying issues plaguing Teyvat. However, while there are some hints at greater revelations in this short act, it's almost unsatisfying given how much we still don't know about people like Kaeya and Dainsleif or Khaenri'ah, and suddenly now there are more questions after its conclusion.
Editor's Note: There will be Genshin Impact "Caribert" Archon Quest spoilers in the rest of this article.
Dainsleif and Kaeya meet, but it's anticlimactic
There's always been an air of mystery around Kaeya in Genshin Impact, mainly because we know he's an orphan from Khaenri'ah. He was left on Mondstadt's borders as a child, and Diluc's father took him in to raise alongside his son. He has the same telltale eyes as Dainsleif and other characters from the region.
The things we know after this is that Kaeya may be a pureblooded person, due to his eyes having the same pupil's as Dainsleif's. We also know his last name is Alberich, the same as the Abyss Order founder Chlothar, making him his descendant.
However, after this chapter we also aren't really sure if Kaeya was in Sumeru for the reasons he said, how aware he is of his background, and what connections to the Abyss Order he may possess. (He dodges any questions regarding it during the conversation.)
Chlothar is still full of mysteries.
During the course of the Genshin Impact Caribert Archon Quest we assist a man from Khaenri'ah named Eide, who turns out to be Chlothar Alberich. He's a full-blooded man from the country. He's trying to restore the sanity of his half-blooded son Caribert, whose mother was from Mondstadt. As he's full-blooded, he has the curse of immortality and deterioration. However, as Caribert is half-blooded, he's become a Hilichurl who forgot his sense of self.
We clearly see Chlothar become a zealot after interactions in the "temple" area. However, we don't know how he founded the order. He certainly doesn't seem sane enough to do so by the end of the chapter.
He also asserts that he knows who the Traveler's sibling "is" after course of this story. But it cuts off before we also get to know?
There's also the matter of him not revealing what happened to Caribert at the end of the quest. Also, we clearly dig up his body alongside a woman who might have been his wife in the garden, so how did someone cursed with immortality manage to die?
Speaking of that woman's skeleton, did Chlothar kill his lover from Monstadt in order to make Caribert's medicine? He doesn't explicitly mention what happened to her. Also, Dainsleif mentions it is a woman's skeleton, and not a female Hilichurl.
What do Hilichurls look like under the mask?
This is a big one and I'm personally mad we don't know. At the culmination of this Genshin Impact Archon Quest, we learn Caribert did disobey his father and look in a mirror without his mask, seeing his Hilichurl true face. We see him start to look like he's going to remove it, with ominous Abyss energy around him. However, the Traveler's sibling passed out and awoke in Chlothar and Caribert's Sumeru hut.
(Also, Chlothar couldn't even use his hands well enough to make medicine at this point. How did the unconscious Traveler get there? Who carried them?)
Speaking of which…
What Happened to Caribert in Genshin Impact?
Dainsleif mentions being in Sumeru looking for the "Loom of Fate." At the conclusion of the quest, Chlothar dubs Caribert the "Loom of Fate" after what he went through. However, we don't know what that is!
We also don't know what happened to Caribert. Chlothar dodges the questions about him. Did he live? Is it because he survived that Chlothar's curse was eventually broken and he was able to die? Is he the one who eventually buried Chlothar?
Who was the voice inside that crystal wrapped in chains?
Near the end of the Caribert questline, the Traveler's sibling and Chlothar come across a chain-wrapped crystal being worshipped by Hilichurls. Chlothar begins worshipping it, then gains some sort of power from it. What is it? Who is it?
When we encountered the "guard" outside the chamber, they said, "Hmm, do you insist on an audience?" This could suggest the voice belongs to a member of the royal family of Khaenri'ah in Genshin Impact.
The Traveler also heard it say, "O, dear creature, why do you bow down? For I am no god... I am but a 'Sinner.'"
Is this the person responsible for Khaenri'ah defying the gods? Is it one of the Descenders who came to Teyvat?
Why is Dainsleif still keeping the Traveler in the dark?
Dainsleif is leaving a lot out! Some could be attributed to memory loss. He noted that due to the curse, he doesn't exactly remember what happened when he and the Traveler's sibling were in Sumeru. So him forgetting about how the sibling acted after the Chlothar encounter isn't too suspect.
However, he said that he seemed to suspect who the "Sinner" was. But he doesn't elaborate on it.
He also seemed to suggest that time and space isn't an issue for members of the Abyss Order.
I also wonder if maybe he has suspicions about Kaeya that he's still not saying, since he refused to voice an opinion.
Genshin Impact is available for the PS4, PS5, PC, and mobile devices, and the "Caribert" Archon Quest is available as of the 3.5 update.
The post Genshin Impact Caribert Archon Quest Offers More Questions than Answers appeared first on Siliconera.
---
Siliconera Thursday, March 2, 2023 8:30 AM
Jujutsu Kaisen: Phantom Parade will no longer come out in Spring 2023. According to an official tweet, the development team has had to push back the date. It will still come out in 2023. However, it is now unclear when people can expect to see it. [Thanks, Dengeki Online!]
Sumzap says the delay is to improve the overall quality of the game. It will update the new release window on its Twitter and its official website when the development team has a better estimate. As well, it apologizes for how it cannot deliver the game in Spring 2023 as it had promised before. This is the second delay for Jujutsu Kaisen: Phantom Parade. The game was originally supposed to come out in 2022, but then Sumzap had to delay it until Spring 2023. The reason back then was also to improve the quality of the game.
Jujutsu Kaisen: Phantom Parade will be a turn-based RPG based on the popular Jujutsu Kaisen anime and manga. For those who have not seen it yet, it is available for streaming on services such as Netflix and Crunchyroll. It will mostly stick to the canon story, though there are characters who are exclusive to the game. So far, we have seen Saki Rindo, Kaito Yuki, and Kensuke Nagino. Promotional materials for the game often show off the special moves that you will be able to use, such as Yuji's Black Flash.
Jujutsu Kaisen: Phantom Parade will come out in Japan some time within 2023 for mobile devices.
The post Jujutsu Kaisen: Phantom Parade Delayed Again appeared first on Siliconera.
---
Siliconera Thursday, March 2, 2023 8:00 AM
A new racing game will put Switch owners in the ultimate driver's "seat." Gekisou! Benza Race -Toilet Shooting Star- (Flat Out! Toilet Seat Race -Toilet Shooting Star-) will arrive on the platform in Japan come March 16, 2023. The game originally launched for PC in 2019. [Thanks, Famitsu!]
Gekisou! Benza Race -Toilet Shooting Star- is a kart-style racing game where all the racers ride while seated on toilets. It is reportedly endorsed by the Japan Toilet Seat Racing Association, though this is a fictional organization created to promote the game. Racers can interfere with each other and gain an advantage by throwing toilet paper, toilet gorillas, underwear (used and spare), and other items as weapons. They'll also be able to to eat meals and rice balls mid-sit to build up and "release" energy to accelerate quickly. Each character has a super move called a "Ben'i Burst" - best translated as "Turtling Burst" that has unique effects.
Players will also be able to unlock new Benza Race courses through story and mission progress. Wins will accumulate points needed to buy upgrade parts, new toilet seat covers, and cosmetic customizations.
The game supports two-player versus play, as well as a semi-random mode that changes the gastric state of each competitor to introduce some randomness even among the same characters.
Gekisou! Benza Race -Toilet Shooting Star- will launch on the Japanese Nintendo Switch eShop on March 16, 2023. It'll cost 1,800 Yen there (about $13 USD), not including a 20% pre-launch discount. It is also available on PC via Steam in Japan.
The post Toilet Racer Benza Race Arrives on Switch in March 2023 appeared first on Siliconera.
---
PC Invasion - FeedDDD Thursday, March 2, 2023 12:53 PM
Destiny 2 is known to throw some strange puzzles at you occasionally. And while Lightfall is pretty light on these, there is one exception. Toward the end of the Lightfall campaign, you'll get to a mission called Headlong. And there are a few short puzzles in this mission that can be a bit confusing at first. So, if you're stuck on this mission, here's how to solve the Headlong puzzle in Destiny 2: Lightfall. Destiny 2: Lightfall – Solving the Headlong Puzzle The first part of the Destiny 2: Lightfall Headlong mission doesn't involve any puzzle solving. It simply has you riding your Sparrow across the map. Eventually, you'll run into a small group of Vex that you can quickly deal with. You should also take the nearby Strand Source for that extra kick of power. But you'll then be stopped by a shielded door and four Vex Harpies. The most likely thing you'll do is destroy them all immediately. But you've probably noticed that doing tha...
---
PC Invasion - FeedDDD Thursday, March 2, 2023 12:49 PM
Hitting the level cap is at the forefront of most Guardians' minds. A high level means better loot and more access to the various missions around the map. With the release of the new Lightfall campaign, the cap has been increased from 1590 to a hard cap of 1800; it is even possible to push that level to 1810 with pinnacle gear. This is only reserved for the elite. Nevertheless, let's take a look at how to reach the new power level cap in Destiny 2: Lightfall. How to reach the new power level soft cap The soft cap on Destiny 2: Lightfall is at 1750. Reaching this should be achievable by most players who are willing to put in the time and effort to collect loot. As you progress through the game, the loot dropped in almost every situation will be slightly higher than your currently equipped level, up until the soft cap. Just keep upgrading and equipping until you hit 1750. Welcome to the soft cap. Here are a few events that will keep you loaded with engrams: Raids Random drop...
---
PC Invasion - FeedDDD Thursday, March 2, 2023 12:00 PM
Age of Wonders 4 won't be out until May 2, but Triumph Studios' 4X strategy game with a fantasy flair looks very promising already. As someone who has rigorously played Age of Wonders: Planetfall, including handling PC Invasion's massive guides hub, I was eager to give it a try. We were given a preview opportunity, with a short Q&A session with the developers. This particular build already has most of the game unlocked (barring multiplayer options), which allowed me to put in the hours to understand fresh and familiar concepts. Age of Wonders 4 preview — I need a hero One of the key reasons that makes the Age of Wonder franchise stand out among its contemporaries in the genre is its focus on heroes. If Civilization is all about maximizing the potential of your civ/faction, and Humankind has you create a combination of cultures, Age of Wonders looks at both the micro and macro aspects: your chosen hero, race bonuses/traits, and how you'd improve your fa...
---
PC Invasion - FeedDDD Thursday, March 2, 2023 11:58 AM
Bungie loves to switch things up in Destiny 2 without really explaining what it's doing. Figuring out the Armor Charge system and how it works is definitely one of these cases. You may have noticed as you pay through the new Destiny 2: Lightfall expansion that you have new visuals on your screen. Opening up your armor will show you that there are also new mod slots and mods to be added. We can quickly go over what these do and how to use armor charge effectively. Destiny 2: What is armor charge? Simply put, Armor Charge replaces the Charged With Light, Elemental Cells, and Warmind Cells from previous editions. By condensing these down into a much simpler system, it becomes easier to make the most of the boosts available. They come in three different categories, each functioning in various ways: Blue – These are decaying mods that slowly run down a timer. While you are charged with Light, you will be able to make the most of these equipped mods. For example, Font of Focus ...
---
PC Invasion - FeedDDD Thursday, March 2, 2023 11:46 AM
Strand is the new subclass introduced with Destiny 2: Lightfall. It's geared towards crowd control and sapping away enemies' health over time. But the biggest draw of the new subclass is the Grapple ability. This lets you tether to any spot in the environment and swing around enemies and platforms. This subclass brings a lot of stuff to Destiny 2, including the new Strand Sources dotted around Neptune. This guide will explain what they are, and how to bond with Strand Sources in Destiny 2: Lightfall. If you aren't quite sure what Strand Sources are, don't feel too bad. Lightfall has a lot going on, and it's easy to get confused by things the expansion throws at you. Thankfully, Strand Sources are one of the few things in Destiny 2 that's easy to explain. What are Strand Sources? When you start the Lightfall campaign and finally reach Neptune, you may wonder when you'll get Strand. You'll actually get it very early through a Strand Source...
---
Tabletop Gaming News – TGN Thursday, March 2, 2023 1:00 PM
Mantic Games has announced the upcoming release of Dungeon Saga Origins, a new dungeon crawler that blends classic fantasy with modern rules. The game will be available on Kickstarter soon, with a special 'Legendary Edition' in the works. As fans eagerly await the release of Dungeon Saga Origins, Mantic Games has offered a sneak peek …
---
Tabletop Gaming News – TGN Thursday, March 2, 2023 11:00 AM
Board game enthusiasts and animation fans alike are eagerly anticipating the upcoming animated television series, Catapult Feud. Vesuvius Media, the publisher of the critically acclaimed board game, is teaming up with animation studio Composition Media to bring the game to life on the small screen. The series will be led by Carl Reed, co-founder of …
---
Tabletop Gaming News – TGN Thursday, March 2, 2023 9:00 AM
Mike Shea of Slyflourish.com, has launched a Kickstarter campaign for his new book, The Lazy DM's Forge of Foes. The book has already surpassed its $30,000 goal and has reached almost $90,000 in pledges with 29 days still left to go. Forge of Foes is a 128-page hardcover book and PDF designed to help Dungeon …
---
Player Assist | Game Guides & Walkthroughs Thursday, March 2, 2023 2:00 PM
Crops are an essential aspect of a player's survival in Minecraft, as these become the player's food source should animal mobs become scarce. Hence, players should plant crops vital for survival rather than those with lesser usage and value. So for Minecraft 1.19, here are the top 5 picks for crops to plant and harvest […]
---
Player Assist | Game Guides & Walkthroughs Thursday, March 2, 2023 1:24 PM
It's been more than ten years since the release of the original Dead Island, but now Deep Silver Dambuster Studios is gearing up for the release of the sequel Dead Island 2. Just in, we have a new extended look at the gameplay for Dead Island 2, and it looks like a colorful take on […]
---
Player Assist | Game Guides & Walkthroughs Thursday, March 2, 2023 1:00 PM
Pokemon Scarlet and Violet is an open-world game in which the player takes on the character of a transferee in a large school in the Paldea region. The player is the only one who gets to choose what to do in the game: dismantle the nefarious Team Star, complete the Pokedex and catch them all, […]
---
Player Assist | Game Guides & Walkthroughs Thursday, March 2, 2023 12:56 PM
A lot of fans are excited to jump back into the adventures of Cal Kestis with Star Wars Jedi: Survivor, but director Stig Asmussen is already looking toward the future. Talking to IGN, Asmussen reveals that he actually sees Cal's arc as a Jedi taking place in a trilogy. He says, "I always wanted to […]
---
Player Assist | Game Guides & Walkthroughs Thursday, March 2, 2023 12:46 PM
When it was announced that Chris Pratt would be playing Mario in The Super Mario Bros. Movie, a lot of fans online were immediately skeptical; especially with Pratt not sounding at all like longtime Mario voice Charles Martinet. As it turns out, a Martinet impersonator wasn't what the movie was looking for. In an interview […]
---
Player Assist | Game Guides & Walkthroughs Thursday, March 2, 2023 12:02 PM
Gaining event pets in Roblox can sometimes be hard for other players, especially those players who are having a hard time grinding just to buy and upgrade good pets. So, we created this guide to make it easier for you to get great pets! Here are some tips to help you get the best Valentine […]
---
Player Assist | Game Guides & Walkthroughs Thursday, March 2, 2023 11:00 AM
Hollow Knight, a Metroidvania action-adventure game developed by Team Cherry, recounts the adventures of a nameless warrior known as the Knight journeys across Hallownest, which is now a ruined kingdom due to a strange infection. As the Knight travels around Hallownest, the Knight will meet many characters that will help the player understand the game's […]
---
Player Assist | Game Guides & Walkthroughs Thursday, March 2, 2023 10:04 AM
Hollow Knight, a Metroidvania action-adventure game developed by Team Cherry, follows the exploits of a nameless warrior known as the Knight who travels over Hallownest, devastated by a terrible disease. As the Knight goes around Hallownest, the Knight will be able to obtain new items, abilities, spells, and charms, allowing the Knight to explore new […]
---
MonsterVine Thursday, March 2, 2023 12:30 PM
Kirby's Return to Dream Land Deluxe is a delightful new take on the classic Wii game. It's not especially complex, but a Kirby game doesn't need to be. The new additions and art style make this the best version of Return to Dream Land, though the price may not be worth it for those who […]
---
Level Up Thursday, March 2, 2023 12:01 PM
Panic has revealed that it will hold a Playdate Update showcase next week.  More specifically,…
---
Level Up Thursday, March 2, 2023 10:54 AM
Given that Dead Island 2 has been in development for the better part of a…
---
Level Up Thursday, March 2, 2023 9:35 AM
Nintendo <a href="https://www.gameinformer.com/nintendo-direct/2023/02/08/wave-4-of-mario-kart-8-deluxe-booster-pass-heads-to-yoshis-island" target="_blank" rel="noopener">revealed last month</a> that it was targeting a spring release for…
---
Level Up Thursday, March 2, 2023 8:15 AM
Star Wars Jedi: Survivor director Stig Asmussen of Respawn Entertainment wants the series to be…