---
GamersHeroes Monday, November 13, 2023 1:11 PM
---
Kotaku Monday, November 13, 2023 2:30 PM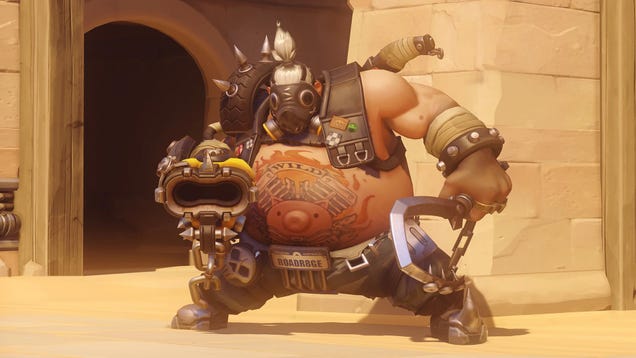 Like Sombra before him, Roadhog is getting a rework in Overwatch 2's seventh season. And much like Sombra's, it highlights a problem I have with Blizzard's approach to reworks and balance changes, giving him an ability pretty analogous to one used by other tanks in the game. Over time, this approach is making the game…
---
Kotaku Monday, November 13, 2023 2:05 PM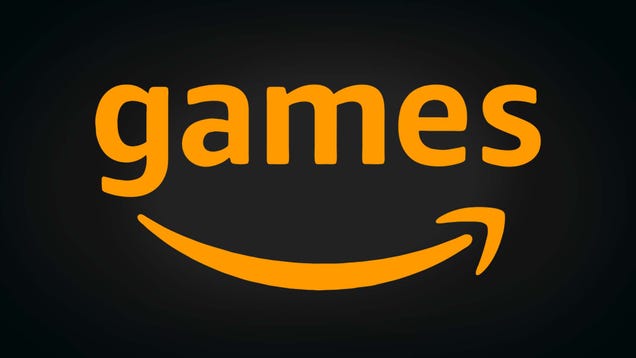 Another day, another round of video game industry layoffs. This time Amazon is laying off roughly 180 employees from its gaming division, as confirmed in an internal email from Christoph Hartmann, VP of Amazon Games.

---
Kotaku Monday, November 13, 2023 2:00 PM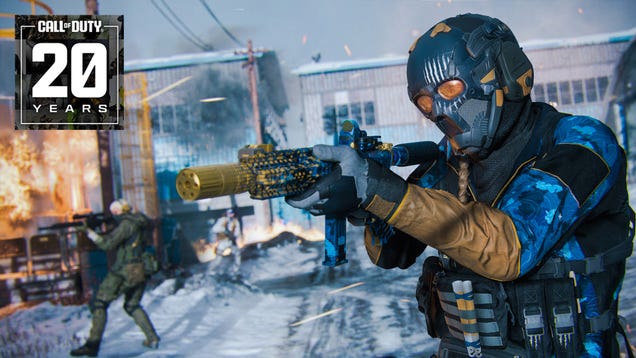 Say what you will about Modern Warfare III—it was developed in a confusing rush, hence why its campaign mostly sucks, and it's currently the worst-rated Call of Duty game in the franchise's 20-year history—but god damn, does its multiplayer make me feel like I'm in college again.
---
Kotaku Monday, November 13, 2023 1:30 PM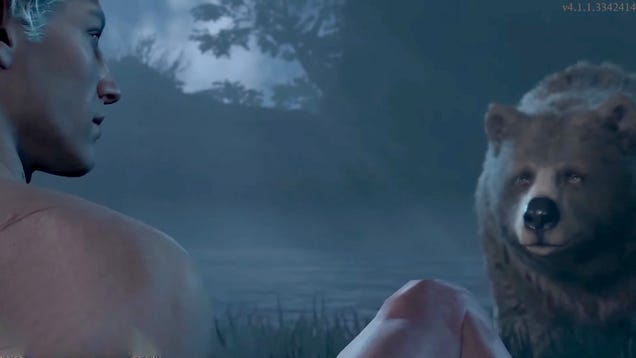 A Baldur's Gate 3 player has just set the world record for speedrunning to steamy bear sex with the Druid companion Halsin in just under an hour, a feat that would typically take the average player much longer to accomplish.
---
Kotaku Monday, November 13, 2023 12:36 PM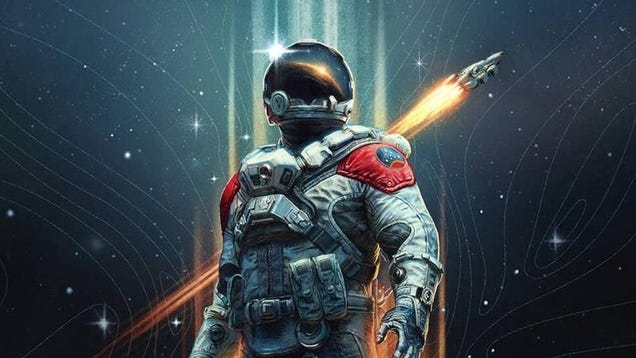 The tenth annual Game Awards are less than a month away and creator and host Geoff Keighley has finally announced the 2023 nominees. The "Game of the Year" category includes expected hits like The Legend of Zelda: Tears of the Kingdom and Baldur's Gate III, but also Capcom's remake of Resident Evil 4. Conspicuously…
---
Kotaku Monday, November 13, 2023 12:30 PM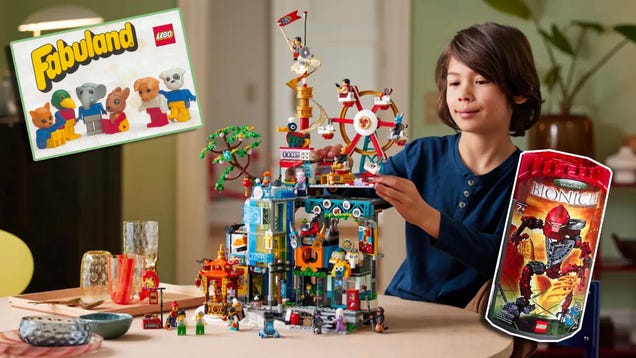 An upcoming Lego Monkie Kid set featuring a large city might be one of the coolest things of 2024 thanks to all the deep-cut secrets hidden throughout the build. Old-school Lego nerds, this one's for you.
---
Kotaku Monday, November 13, 2023 11:30 AM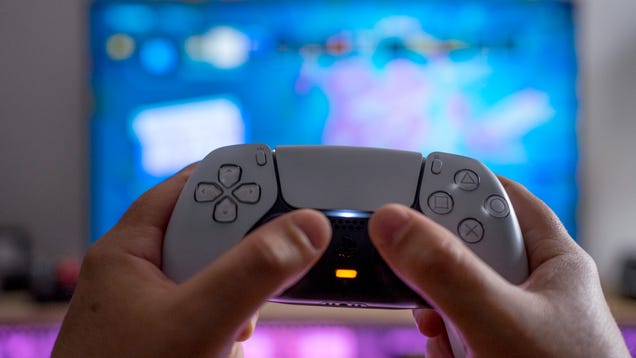 Often, games have all sorts of memorable moments scattered throughout that we may want to replay for whatever reason, be they thrilling cutscenes or spectacular gameplay setpieces. However, depending on a game's save system, accessing these moments again can be a massive chore. However, Sony is currently working on a…
---
Kotaku Monday, November 13, 2023 11:00 AM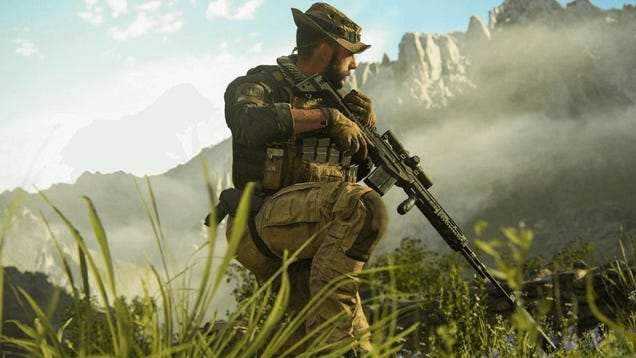 Call of Duty: Modern Warfare III (no, not the 2011 shooter of the same name without the Roman numerals) just launched, and it's had an interesting few days. On top of having what many are saying is one of the series' worst campaigns and getting review-bombed by the public, Sledgehammer Games' latest entry of…
---
Kotaku Monday, November 13, 2023 10:45 AM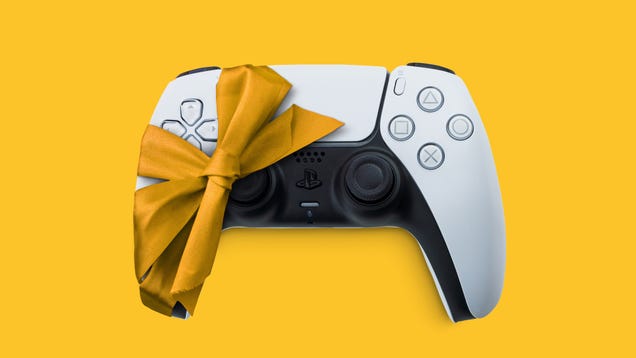 Once again, it is the giving time of year, as holiday season draws near. As such, you might be in search of some great gifts for the PS5 gamer in your life? If so, we've selected a few games, and some hardware and service upgrade ideas as well for the PS5 that we think will make a great gift.
---
Kotaku Monday, November 13, 2023 10:30 AM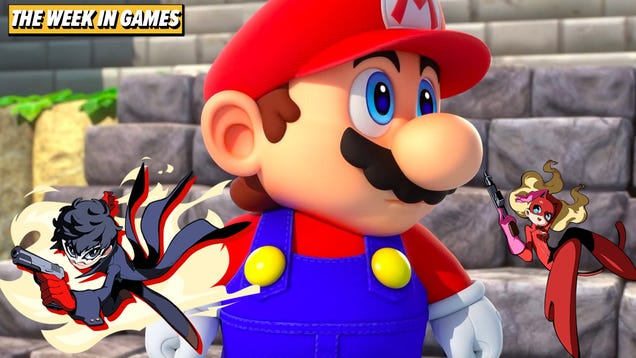 ---
Kotaku Monday, November 13, 2023 10:15 AM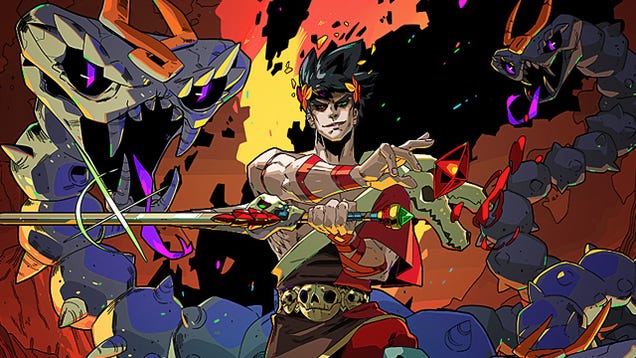 One of the best action-RPGs in a generation is finally getting a mobile version, but it's a mixed blessing. The good news is that Hades is coming to iPhones in 2024 and will be free for Netflix subscribers. The bad news is that it will be exclusive to both, with no way to buy the game outright or play it on Android…
---
Kotaku Monday, November 13, 2023 10:00 AM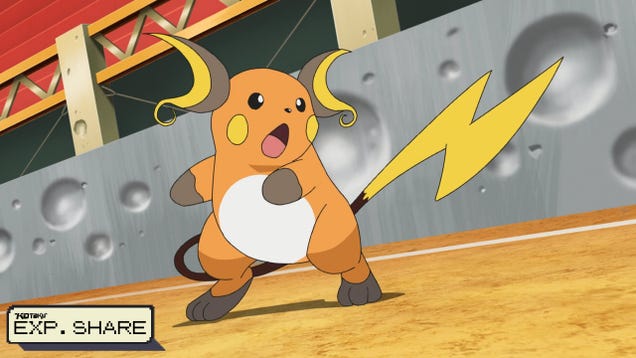 Here on Exp. Share, Kotaku's weekly Pokémon column, I look back at various nonsense and cool shit from the series' long history. But as players and fans, we all experience that history in our own way. So much of my experience of the series and so many of my own cherished memories of it over the years are closely…
---
PCGamesN Monday, November 13, 2023 2:56 PM
The Sims 4 has me excited in more ways than one. With For Rent, EA's latest expansion pack, currently in the works, and recent news of the series' future, there's no shortage of content to look forward to as a Sims stan. Some of the more regular free releases I look forward to as a Simmer are the Sims Delivery Express items. Whether it be a fun CAS addition or new buy mode objects, I appreciate the free drops. The game's most recent free item is an adorable curly hairstyle.
MORE FROM PCGAMESN:
Best Sims 4 mods
,
Best Sims 4 sex mods
,
The Sims 4 cheats
---
PCGamesN Monday, November 13, 2023 1:20 PM
Baldur's Gate 3 is undoubtedly this year's best game in my opinion, and possibly even this decade's greatest, too. With The Game Awards 2023 nearing, the event just announced its nominees for this year's GOTY award. Unsurprisingly, Larian Studios' behemoth RPG is among those nominated, as are other banger games like Alan Wake 2. What is surprising though, is that Bethesda's interstellar entry, Starfield, didn't make the cut for Game of the Year.
Resident Evil 4 Remake review
,
Resident Evil 4 Remake system requirements
,
Best Resident Evil 4 remake weapons
---
PCGamesN Monday, November 13, 2023 12:35 PM
If you've been hoping for some Stardew Valley DLC while waiting for Haunted Chocolatier, you'll be over the moon hearing about this brand new mod that basically turns one part of the farming life game into an entire expansion. If you've always wanted a fair bit more from the Witch Swamp, this is the mod for you.
Stardew Valley multiplayer
,
Stardew Valley realism
,
The best Stardew Valley mods
---
PCGamesN Monday, November 13, 2023 12:22 PM
How does the CS2 ranks and rating system work? Competitive Counter-Strike is drastically changing in CS2 to create a more streamlined experience depending on how you prefer to play the game. There are now two forms of ranked play in CS2: Competitive and Premier.
Unlike CSGO, your rank is split depending on the mode you're playing in Counter-Strike 2. Don't worry if you're a Global Elite-level player; as long as you continue to play well on the CS2 maps you should end up exactly where you deserve to be in the FPS game. Valve has removed the option to pick short or long games, instead, they've settled on MM24 to get directly to the action. Here's what you need to know about the rank and ratings system in CS2.
MORE FROM PCGAMESN:
CS2 crosshair
,
CS2 ranks
,
CS2 skins
---
PCGamesN Monday, November 13, 2023 12:19 PM
I believe, rather humbly, that I am pretty good at League of Legends. I know the champions, their interactions, the best support items, and, most importantly, which skins look the best. I am, however, absolutely awful at Loldle - so awful it genuinely hurts my feelings as much as Nunu running it down mid. So, imagine my face when I saw this new ARAM Guessr - and, indeed, my face, when I got three wrong in a row on my first few attempts.
MORE FROM PCGAMESN:
LoL Champions
,
League of Legends patch 13.22
,
League of Legends tier list
---
PCGamesN Monday, November 13, 2023 12:18 PM
What are the best games like Minecraft? Way back in 2010, a little game called Minecraft proved to be a revelation in video games, inspiring a whole generation of players and developers in the process. It's a blocky, sandbox world that essentially lets us create anything we like and share it with our friends. The cultural phenomenon sold millions of copies before Microsoft acquired developer Mojang Studios in 2014.
There's been a plethora of Minecraft clones over the years, doing their best to match one of the best PC games of all time, but few have really delivered the whole package like Minecraft does. Sometimes, though, you may only want part of the Minecraft experience, augmented with other aspects that make the Minecraft-like unique. That's where this guide to the best games like Minecraft comes in. All the games on this list are similar to Minecraft in some fashion, be they crafting games, building games, adventure games, or an altogether different part of what makes Minecraft our favorite blocky game.
MORE FROM PCGAMESN:
Minecraft seeds
,
Minecraft skins
,
Minecraft mods
---
PCGamesN Monday, November 13, 2023 12:16 PM
What are the best multiplayer games on PC? Intricate gameplay and glistening visuals only go so far; humans often provide the biggest surprises with schemes that transform even the most average game into an unforgettable experience you'll be talking about until the end of time.
Fast and frantic or tense and calculated, the best multiplayer games come in all shapes and sizes. Whether it's vying for control of the payload in an FPS game or fighting for survival in a co-op game with your friends, these experiences wouldn't be the same without a bunch of real people running around killing, maiming, or, occasionally, helping each other out in some of the best PC games.
MORE FROM PCGAMESN:
Apex Legends characters guide
,
Apex Legends skins
,
Apex Legends season 17 release date
---
PCGamesN Monday, November 13, 2023 12:03 PM
What are the best Minecraft servers? We've jumped into some of the many multiplayer servers around to find the best, friendliest, and most fun of them all. Joining any one of the varied Minecraft servers in this list will invite you into a magical world full of like-minded fans, builders, redstone masters, and survival experts. Minecraft worlds are infinite, so what better than sharing one with others?
While vanilla, single-player Minecraft is still one of the best games ever, there's nothing better than jumping into a world with friends and creating a world together. The servers below aren't just for builders, though, and there's something for you whether you want Minecraft mods, parkour, PVP, or a number of other things. So, dive into the expansive world of multiplayer with these incredible Minecraft servers, or head to the bottom of the list if you need to know about hosting your own Minecraft server.
MORE FROM PCGAMESN:
Minecraft seeds
,
Minecraft skins
,
Minecraft mods
---
PCGamesN Monday, November 13, 2023 12:00 PM
Matt Heafy of Trivium has teamed up with Remnant 2 and Gearbox Publishing to release not one but two tracks to complement the game's The Awakened King expansion, the first of which is Wielder of the Plague, which is available to stream now. I sat down for a chat with Matt about the writing process, his work with Trivium, and his future plans to compose for multiple new games and films.
MORE FROM PCGAMESN:
Remnant 2 archetypes
,
Remnant 2 review
,
Remnant 2 bosses
---
PCGamesN Monday, November 13, 2023 12:16 PM
When is the Ark 2 release date? Ever since the Ark 2 announcement at The Game Awards 2020, we've been looking forward to learning more about the upcoming dinosaur-themed survival game. Based on the two cinematic trailers and the additional info from the Studio Wildcard development team, it's clear that Ark 2 will feature a unique story, enhanced gameplay mechanics, and (of course) a T-Rex.
Ark 1 established itself as one of the best survival games, but only time will tell whether Ark 2 can break into our list of the best PC games. From the Ark 2 release date to its platform, souls-like combat, and mod support, here's everything we know about the Ark sequel.
MORE FROM PCGAMESN:
The best Ark mods
,
Best survival games
,
Ark 2 release date
---
PCGamesN Monday, November 13, 2023 11:54 AM
How do you unlock the MW3 Overkill perk? Overkill is the popular Call of Duty perk that allows you to carry two primary weapons, forgoing a secondary gun entirely. This is particularly useful on large maps, giving you the ability to pick the perfect weapons to suit any combat scenario.
Modern Warfare 3 reintroduces the perks mechanic in the form of equipment imbued with perk effects. Scavenger comes in the form of a pair of gloves, Fast Hands is a magazine holster, and Ghost comes as a full Ghillie suit. One of the first things we asked ourselves when dropping into the reinvented MW3 maps and familiar MW3 game modes was how to get Overkill in Modern Warfare 3, so here's what we found out if you're asking yourself the same thing.
MORE FROM PCGAMESN:
MW3 guns
,
MW3 review
,
MW3 loadouts
---
PCGamesN Monday, November 13, 2023 11:42 AM
It's scarily common for games to launch with a preference towards either Nvidia or AMD. This could be based on deals done by the marketing department or just a studio's strategy for how they build and optimize the game. Starfield certainly showed a preference towards Team Red in the beginning, but now, Nvidia is back on the scene and quickly tipped the performance scales back in its favor.
Starfield sits on our list of the best PC games of 2023, but from a purely performance aspect, it's been anything but plain sailing. Early performance woes could have been avoided had DLSS been implemented natively from the get-go, but this job fell to modders instead.
Ryzen 7 7800X3D review
,
Best gaming CPU
,
Radeon RX 7800 XT review
---
PCGamesN Monday, November 13, 2023 11:11 AM
Cities Skylines 2 patches have so far arrived on a weekly basis, as Colossal Order and Paradox address technical issues and performance problems in the new city building sim. However, Colossal Order confirms that weekly CS2 patches are finished, and that updates and fixes for Cities Skylines 2 will now arrive at less regular intervals, to allow the developer more time to deliver larger and more-complex solutions.
Cities Skylines 2 review
,
Cities Skylines 2 roads
,
Cities Skylines 2 maps
---
PCGamesN Monday, November 13, 2023 11:51 AM
When is the Nightingale release date? Nightingale is an upcoming open-world survival game from Inflexion Games, and like similar games in its genre, there's plenty of gathering and building. What sets Nightingale apart is the Victorian-inspired assortment of procedurally generated magical realms and its roguelite card system, supported by a post-apocalyptic origin story set in a parallel universe.
Although Nightingale's early access release has been delayed, a new release date was confirmed. Meanwhile, the developers have been generous in their information supply, providing us with many blog posts and videos on the game's progress and even the Nightingale system requirements. There's so much to learn about the Victorian survival game, so here's an overview of everything we know about Nightingale.
MORE FROM PCGAMESN:
Best survival games on PC
,
Best crafting games on PC
,
Best fantasy games on PC
---
PCGamesN Monday, November 13, 2023 11:11 AM
Alan Wake 2 developer Remedy Entertainment announces that the planned free-to-play co-op multiplayer game that the studio has been working on with Tencent has been rebooted. Remedy, which is known for strong single-player experiences like Max Payne, Alan Wake, and Control, was going to be making a F2P live service game, but that looks to have changed.
MORE FROM PCGAMESN:
Alan Wake 2 review
,
Alan Wake 2 weapons
,
Alan Wake 2 Words of Power
---
PCGamesN Monday, November 13, 2023 11:01 AM
How does Baldur's Gate 3 romance work? Love is in the air in BG3, and you can spend a lot of time romancing your companions and some NPCs, too. Every character you can seduce in Baldur's Gate 3 is different, and you'll have to get to know them and understand what they like and dislike if you're hoping to build a relationship. Here's what you'll need to do to quite literally charm the pants off of every character.
As we've explained in our Baldur's Gate 3 review, we love BG3, especially knowing that Halsin will open up all kinds of doors if you're into bears, and all bear-love-related experiences. We'll let you decide if this makes the Druid the best BG3 class. Whichever of the classes or BG3 races you choose though, you of course don't have to become romantically involved with anyone if you don't want to. If one of the BG3 companions does take your fancy though, here's everything you need to know about Baldur's Gate 3 romance and sex.
MORE FROM PCGAMESN:
Baldur's Gate 3 builds
,
BG3 mods
,
Baldur's Gate 3 classes
---
PCGamesN Monday, November 13, 2023 10:10 AM
World of Warcraft Cataclysm Classic: It's real, and it's coming. 'Why?' I hear you ask in dismay. 'Leave it at Wrath of the Lich King, it all goes south after Cataclysm.' Well, following a series of surveys and player feedback, it turns out that, despite all odds, the community wants to relive one of WoW's most divisive moments all over again.
MORE FROM PCGAMESN:
WoW Dragonflight tier list
,
The best WoW addons
,
WoW Dragonflight review
---
PCGamesN Monday, November 13, 2023 10:14 AM
Elden Ring, Dark Souls, Cuphead, good ol' Ninja Gaiden - over the years, we've seen some seriously tough games, the kind that make even surviving a single battle or finishing a level feel like a gigantic reward. At the same time, this is a good era for both the roguelike and the soulslike. Cult of the Lamb, Hades, Dead Cells; Lords of the Fallen, Lies of P, Salt and Sanctuary. If you want brutal bosses, cruel punishment, but a serious sense of satisfaction, there's one game that arguably does it better than anything else. Available now for about $5, this is one of the toughest, most brutal soulslikes ever.
---
PCGamesN Monday, November 13, 2023 10:22 AM
What are the best Minecraft mods in 2023? Every game of vanilla Minecraft might already be very different, but the best Minecraft mods go one step further to provide an entirely new experience over a decade into the game's lifespan. Whether you love creative building, terrifying survival, or speedrunning the story, there's sure to be a mod for you. From interface changes, to tools to aid your hours of exploration, and even new mobs, you have the option to make Mojang's classic even better on PC.
The following list compiles some of the best Minecraft mods out there right now. All are divided into sections, depending on what you want to do with the sandbox game – from simple utility changes to deep, intricate Minecraft mods you can get lost in for months. If you like to browse, the Minecraft CurseForge game mods hub has a whole section dedicated to the best Minecraft mods and add-ons - as well as equivalents for many of the other best PC games right now.
MORE FROM PCGAMESN:
Minecraft seeds
,
Minecraft skins
,
Minecraft mods
---
PCGamesN Monday, November 13, 2023 10:15 AM
Want to know what's on sale in the League of Legends Mythic shop? New skins for LoL are released all the time, with a new event arriving on the Rift every few weeks, but what happens if you missed the boat with that awesome KD/A Evelynn skin, or if you've seen a Hextech skin in a game of Summoner's and want to bag it for yourself?
The Mythic shop is a special storefront in the free PC game that stocks rare skins, wards, chromas, and essence. These cosmetic items aren't available for real-world money, either, as they can only be purchased with Mythic Essence, so no more worrying about how much you've spent in League of Legends. The stock held in this store is rotated regularly, with some skins becoming unavailable for months, so it's best to keep up to date on what's on sale in the League of Legends Mythic store.
MORE FROM PCGAMESN:
LoL Champions
,
League of Legends patch 13.22
,
League of Legends tier list
---
PCGamesN Monday, November 13, 2023 9:50 AM
FFXIV is going to start testing cloud data centers with a stress test this month, likely a result of the upcoming Dawntrail release in 2024. Any subscribers that have bought the game can participate in the cloud tests, but note that the character SE gives you will be deleted, and there's no reward for playing on there either.
MORE FROM PCGAMESN:
The best MMOs
,
FFXIV Island Sanctuary guide
,
FFXIV Island Sanctuary animals list
---
PCGamesN Monday, November 13, 2023 9:51 AM
November 13, 2023 We checked that the best Roblox music codes were valid.
What are the latest Roblox music codes? There are thousands of popular songs available to listen to in Roblox, simply by entering music ID codes into your boombox or the radio. Using song IDs, you can play your favorite TikTok songs in games with your friends.
So how do you play music in Roblox? The method varies depending on which game you want to blast your tunes in. Some games allow you free access to the boombox - simply equip and press it to bring up a text box in which you can enter a song ID code. Catalog Heaven is a great place to test the Roblox music codes you find, as it allows you to equip any boombox in the shop and try it out.
In most games, however, you'll need to use the radio to play music. This is usually part of a paid Game Pass - the price of a Game Pass is set by each game developer individually. Once you have access to the radio, you can use it in the same way as the boombox - simply enter the song ID code and press play. Occasionally, tracks are taken down by Roblox, so if a code stops working, you'll have to look for a replacement. Here are the best radio music codes in Roblox that work in November 2023.
MORE FROM PCGAMESN:
Best Roblox games
,
Roblox promo codes
,
Roblox music codes
---
PCGamesN Monday, November 13, 2023 9:38 AM
When is the next Dead by Daylight update? Seven years into the life of the popular asymmetrical horror game, many of our horror favorites have been engulfed by The Fog, from Michael Myers and Ghostface, to Silent Hill's Cheryl Mason and even Nic Cage. So who's next to walk into DBD's realms?
With around four new chapters a year, it's a wonder the team at Behaviour are able to come up with new perks and powers for the new DBD killers and survivors. Somehow they do, and the 2023 Dead by Daylight roadmap confirms a total of nine new characters for year eight, including the original killer The Singularity, shock survivor Nic Cage, and the tiny killers coming in Chapter 30. Once you've taken a look at what to expect from the next DBD update release date, make sure you've redeemed the latest DBD codes for Bloodpoints and cosmetics.
DBD killer tier list
,
Best horror games
,
DBD codes
---
PCGamesN Monday, November 13, 2023 9:42 AM
What is the current Reverse 1999 tier list? Here, we've got the best Reverse 1999 characters available as you get to grips with another chart-topping fantasy mobile RPG you can play on PC. As more are added, we'll gauge any new characters and re-evaluate older ones against the latest fighter, so keeping up with the meta couldn't be easier for you.
Reverse 1999 is a gacha game, so you need gems to unlock most of these characters. If you need more, make sure you've redeemed all the latest Reverse 1999 codes. If this isn't the only gacha you've got on the go, you might find our up-to-date Genshin Impact tier list handy. Our Genshin Impact builds page can even help you spec out and upgrade the top tier picks, with our character banner calendar here to help you decide whether to save or hold all those precious Primogems you'll gather with Genshin Impact codes. And if you like Chainsaw Man and Nier, you might be surprised to hear they're in the PC-compatible x-rated gacha game Nikke right now.
MORE FROM PCGAMESN:
Reverse 1999 codes
,
Reverse 1999 tier list
,
Best anime games
---
PCGamesN Monday, November 13, 2023 9:33 AM
Leaks are common in the world of PC hardware. Sometimes they're exciting, like when a product is accidentally shipped early and the lucky recipient posts their findings. Other times, the item - in this case, the Intel Core i9 14900KS - appears on a retailer's site a little with specs, the highlight here being the clock speed, listed for all to see.
While it may be a contender for the best gaming CPUs when it does arrive, the Intel Core i9 14900KS has seen a new leak reveal its clock speed of 6.2GHz, which is a 200MHz improvement over the Core i9 14900K.
MORE FROM PCGAMESN:
Core i5 14600K review
,
Best gaming CPU
,
Core i9 14900K review
---
Rock Paper Shotgun Latest Articles Feed Monday, November 13, 2023 3:26 PM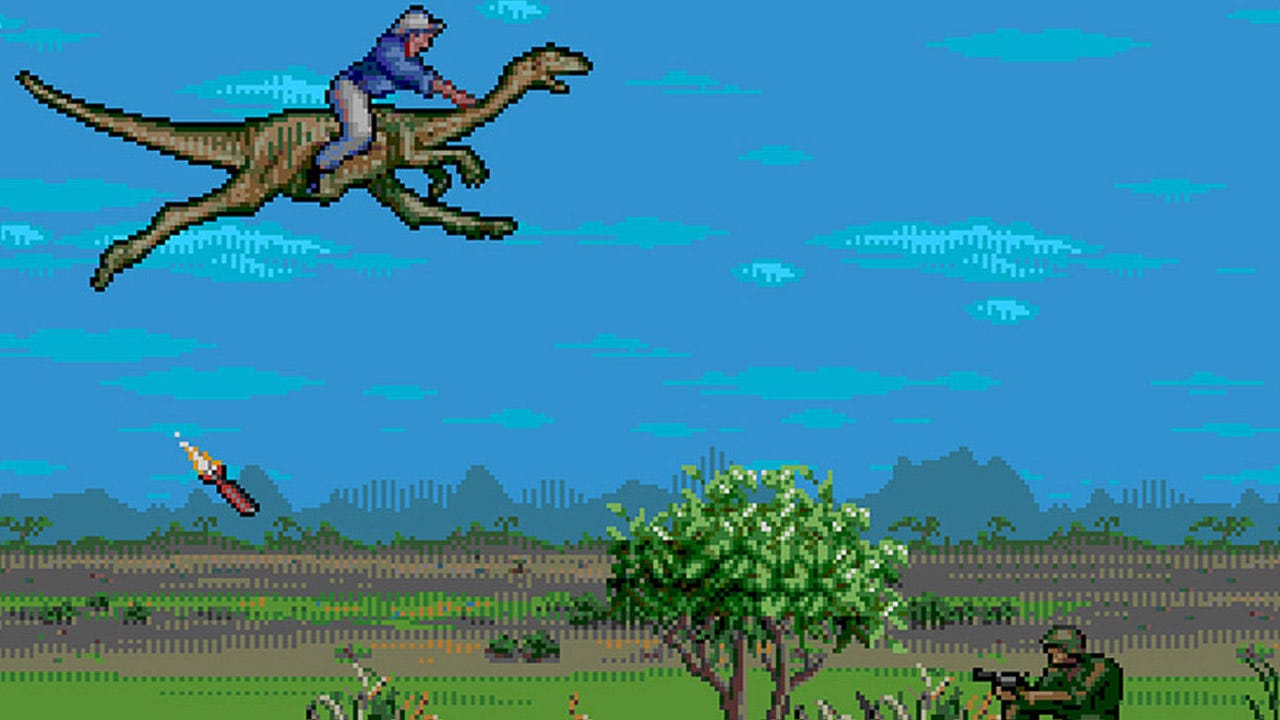 Jurassic Park is cracking open the amber of some of the 8 and 16-bit console games based on the dinosaur movie franchise, bringing its NES, SNES, Game Boy and Genesis outings to PC next week. Fingers crossed, the anniversary return of the series' earlier video games might lead to some of its overlooked adaptations getting their chance in the spotlight. In other words: when will Trespasser finally get the respect it deserves?
---
Rock Paper Shotgun Latest Articles Feed Monday, November 13, 2023 2:33 PM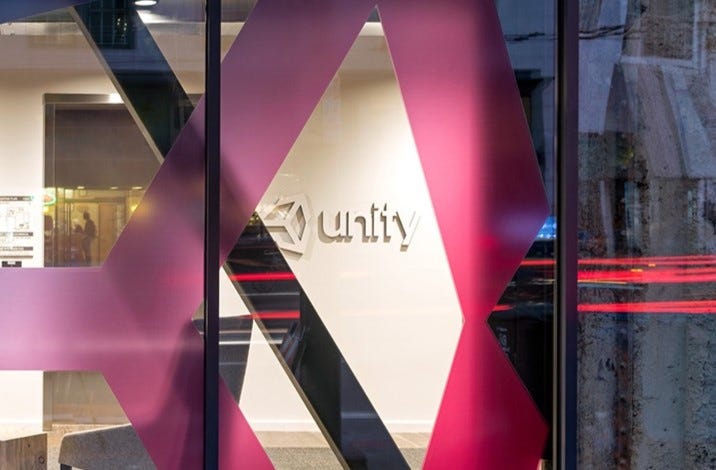 Unity have said that they expect to lay off staff in the coming months, following the engine maker's catastrophic rollout of their new pricing plan earlier this year and as they turn towards a more "focused" offering, including the likes of AI, for growth.
---
Rock Paper Shotgun Latest Articles Feed Monday, November 13, 2023 1:46 PM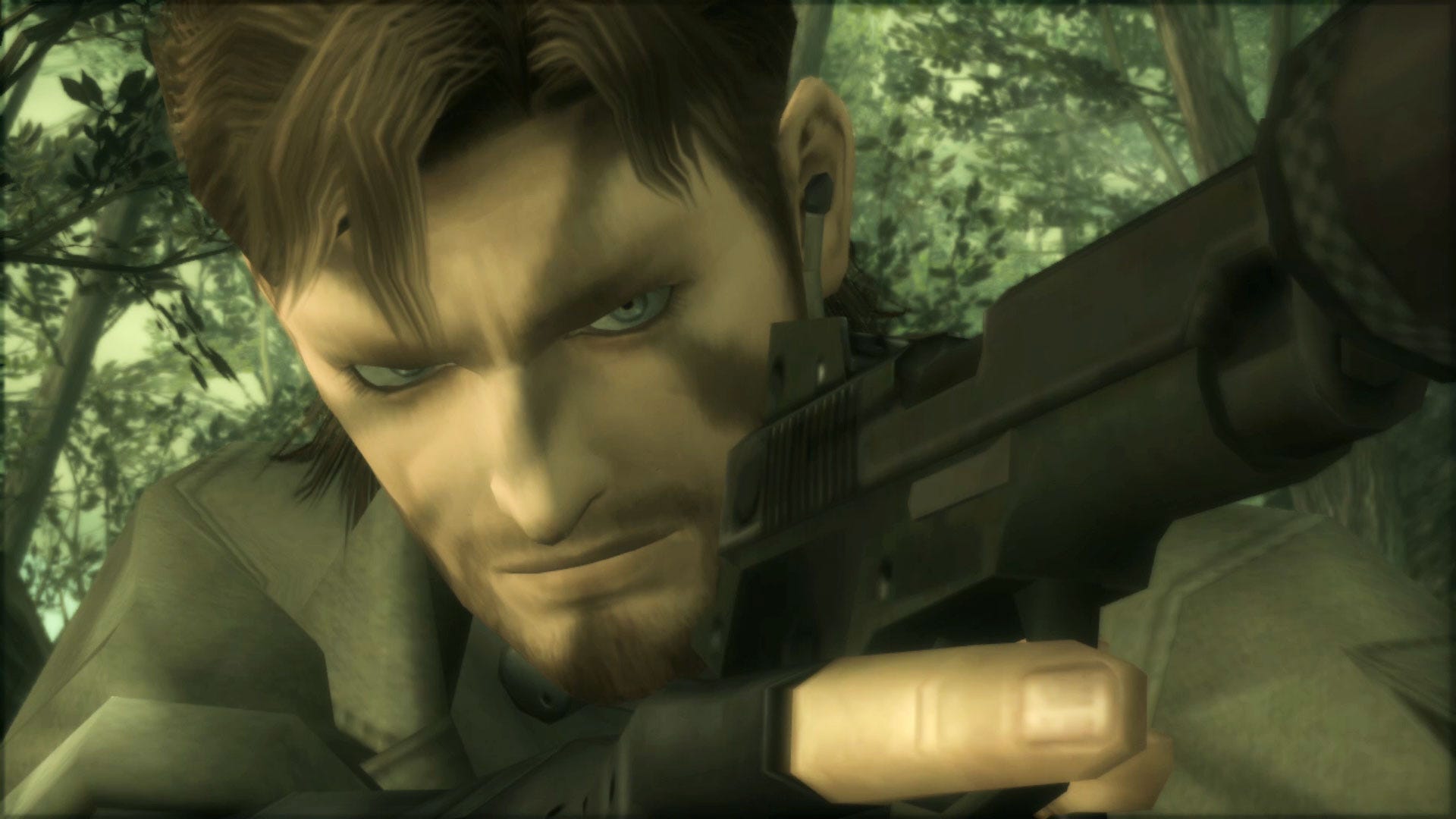 Metal Gear Solid 3: Snake Eater arrived for the first time on PC with a resounding "oof" last month, launching alongside Metal Gear Solid 1 and 2, plus the two Metal Gear games, in the extremely barebones Master Collection.
---
Rock Paper Shotgun Latest Articles Feed Monday, November 13, 2023 1:02 PM
---
Rock Paper Shotgun Latest Articles Feed Monday, November 13, 2023 12:39 PM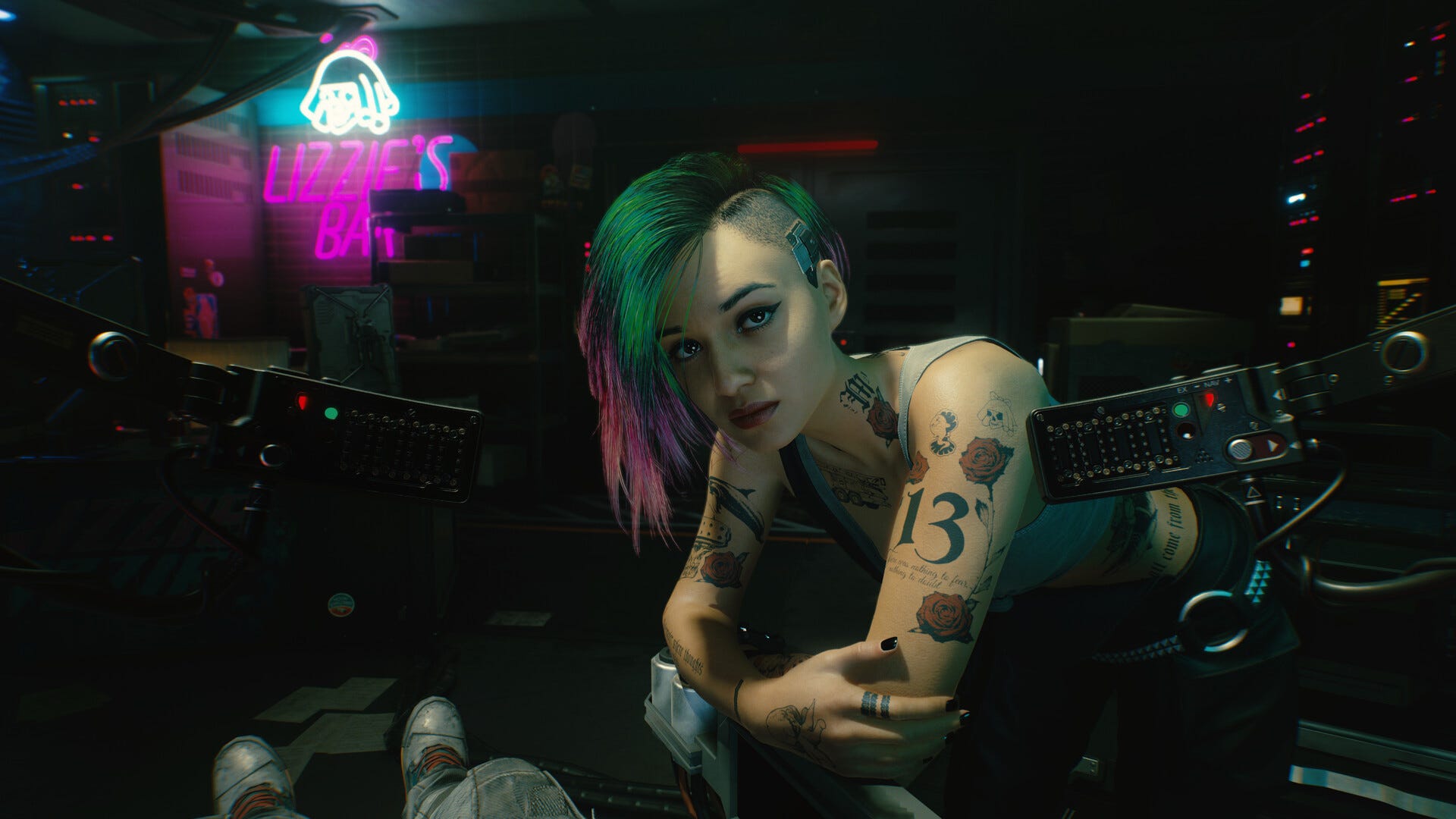 Cyberpunk 2077's lead quest designer Pawel Sasko has shared a few thoughts on the next Cyberpunk game, the mysterious "Orion" project. It's at a very early stage, with a core team that currently includes Cyberpunk 2077 game director Gabriel Amatangelo, narrative director Igor Sarinski and Sarah Gruemmer, expert quest designer, who worked on the storyline for Judy Alvarez in the previous game. They've all moved or are in the process of moving from Poland to Boston in the USA, where CD Projekt have opened a new office. One of the major challenges, right now, is getting to grips with Epic's Unreal Engine.
---
Rock Paper Shotgun Latest Articles Feed Monday, November 13, 2023 11:42 AM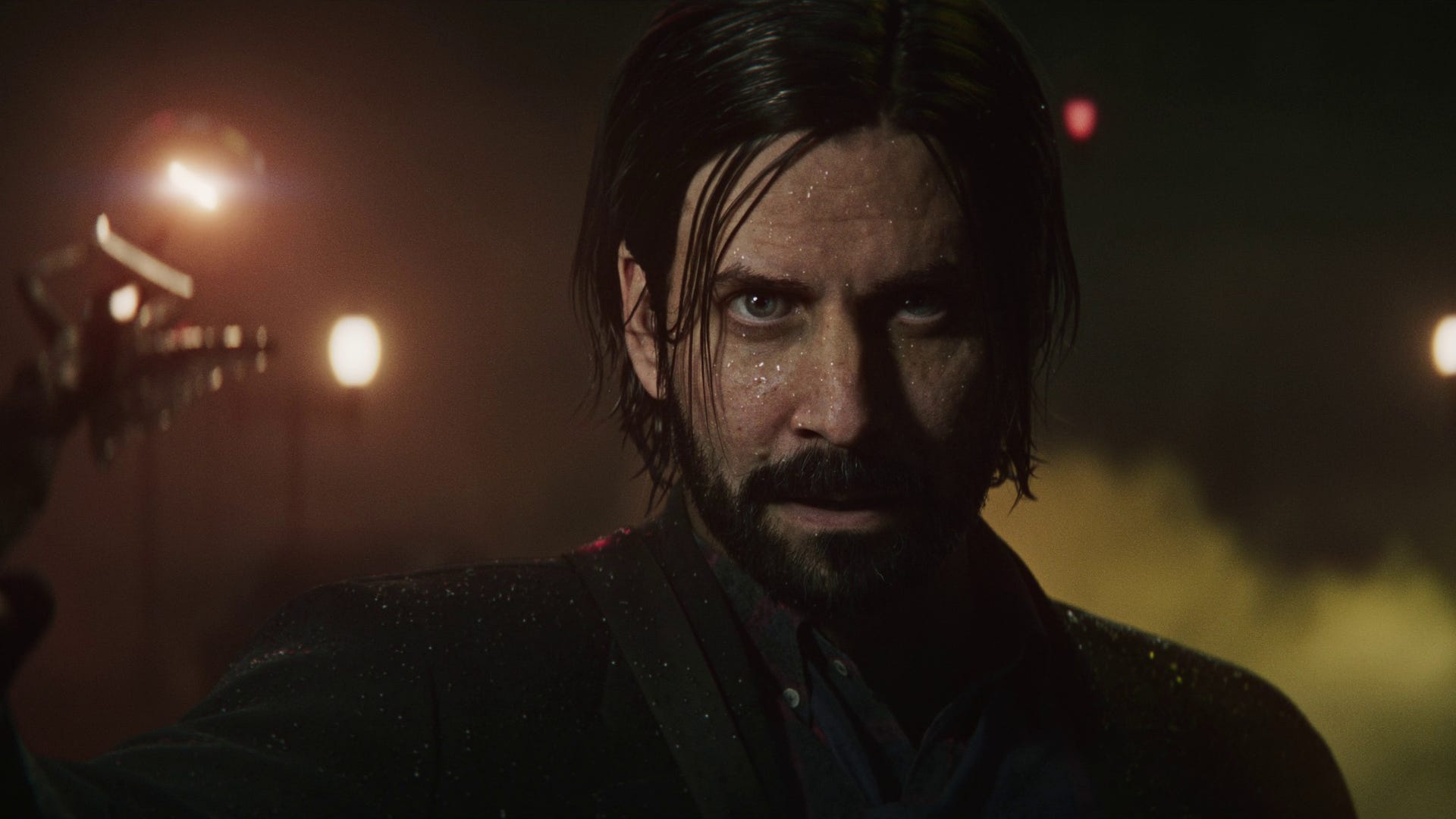 Alan Wake and Control developers Remedy Entertainment have announced that their untitled co-op shooter, the artist formerly known as project Vanguard, will no longer be a free-to-play game - largely, it seems, because the free-to-play business is looking a bit dicey. The game has been given a new codename to celebrate: Kestrel. It's still a co-op multiplayer affair, however.
The reboot follows an evaluation period during which Remedy and publisher Tencent discussed a proof-of-concept version of the game, as we reported last month. They've now kicked it back to the concept phase "due to uncertainties in creating a successful game [in] the rapidly changing free-to-play market and associated risks". A few members of the old Vanguard development team have moved to other Remedy projects, while the core leadership and certain select developers carry on with Kestrel.
---
Rock Paper Shotgun Latest Articles Feed Monday, November 13, 2023 11:15 AM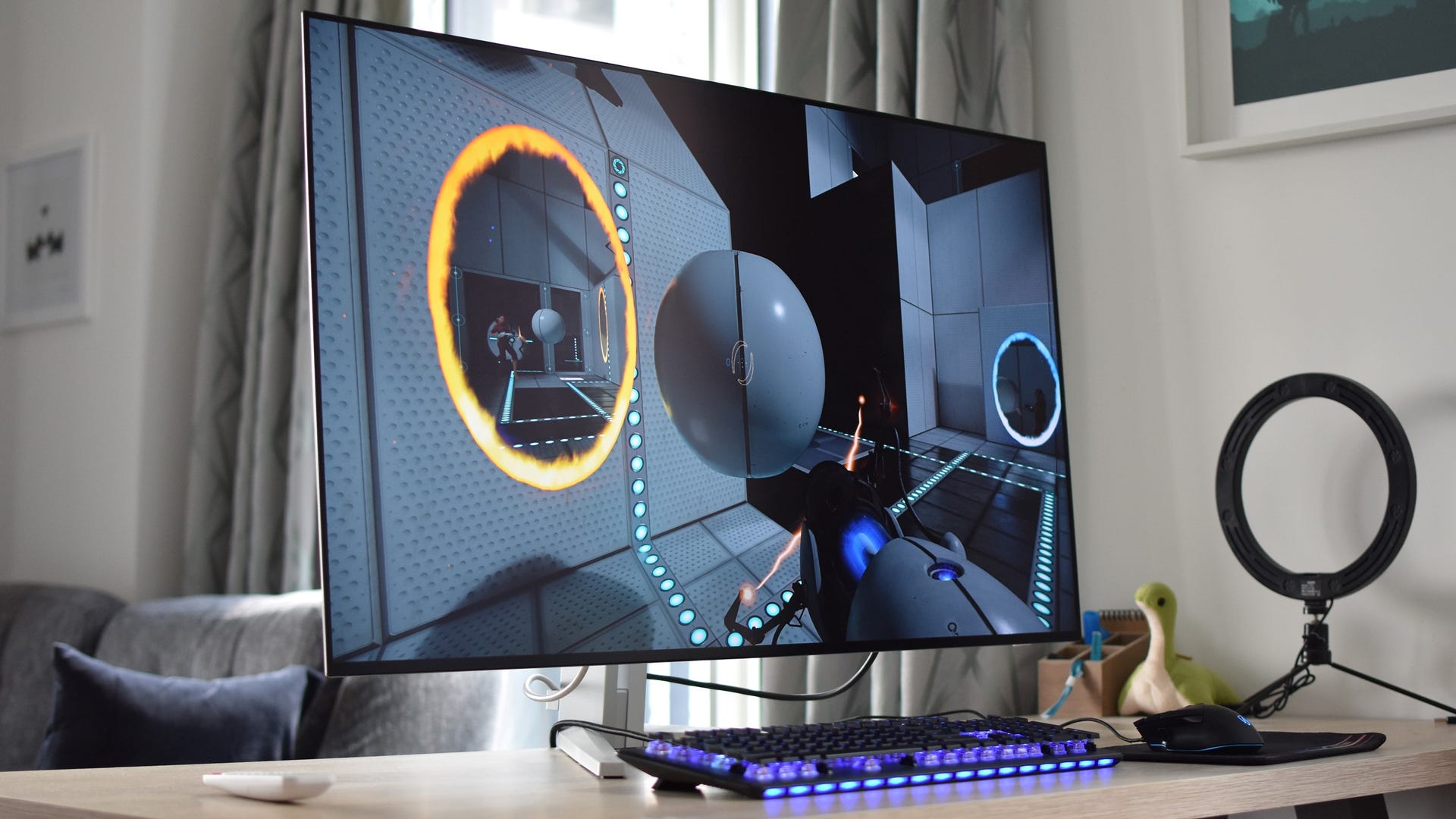 Behold, all the best early Black Friday gaming monitors that have shown their square, light-emitting faces ahead of the main event on November 24th. There's already quite a haul of attractive offers at this stage, both the UK and US being spoilt for choice on well-appointed gaming monitors with up to three-figure discounts. As in, hundreds, not £1.35 or something. Only the good stuff here, obvs.
---
Rock Paper Shotgun Latest Articles Feed Monday, November 13, 2023 9:44 AM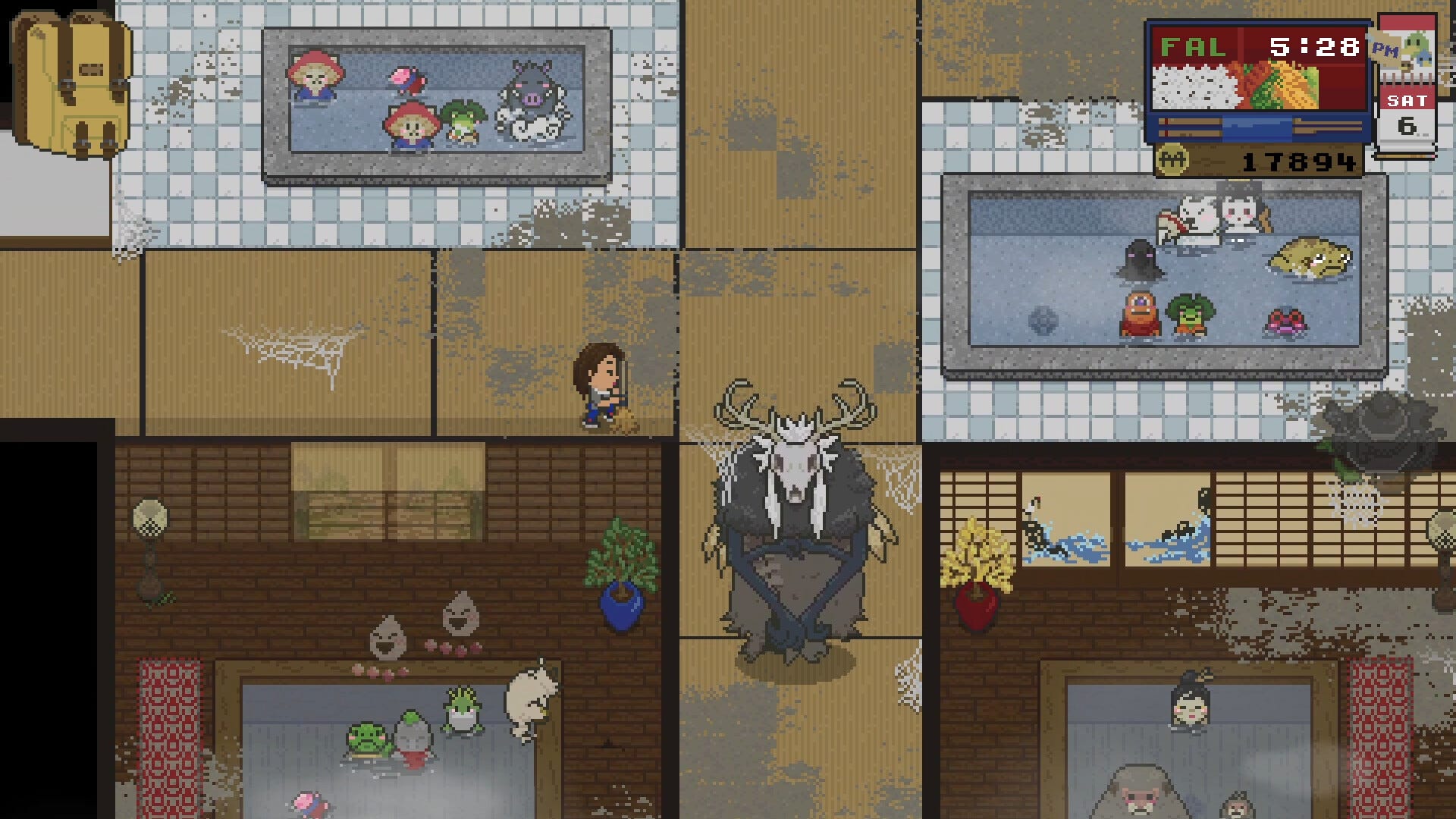 Studio Ghibli's Spirited Away is a film about a spoilt young girl who is obliged to work at a bathhouse for supernatural creatures, after her parents are turned into pigs by a wicked witch. Spirittea from Edmonton, Canada-based Cheesemaker Games is Spirited Away in the guise of a Stardew Valley-style management sim. Released today, it casts you as a wholesome young entrepreneur who has just arrived in a town full of rogue supernatural creatures. To free the town from its spectral infestation, you must renovate an old mountain bathhouse and treat each phantom to a jolly good scrub. You might also need to deal with some Unfinished Business, such as tracking down a lost possession. At least there's no witch to worry about. That I know of, anyway.
I have fond memories of Spirited Away - it was the film that re-introduced me to anime as an undergraduate, following the traditional early-career middlebrow otaku phase of obsessing over Akira, Cowboy Bebop and Ghost in the Shell while turning my nose up at stuff like Naruto, because it's "just for kids". I was on the brink of pitching a Spirittea review, but then our reviews editor Ed Thorn emerged howling and gibbering from the floorboards and asked me to review a 100-hour RPG instead (won't spoil), so I'll have to settle for trying the demo.
---
Twinfinite Monday, November 13, 2023 12:07 PM
Don't forget to pay it forward.
---
Twinfinite Monday, November 13, 2023 11:25 AM
Will you and your friend come around?
---
Twinfinite Monday, November 13, 2023 11:00 AM
Wearing its secrets on its sleeve.
---
Siliconera Monday, November 13, 2023 3:30 PM
Netflix Geeked's Twitter account released an outtakes reel for the live-action One Piece series that aired on the service. The video includes several on-set, live-action One Piece mistakes, prop mishaps, and improvised jokes including Buggy (Jeff Ward) calling Luffy (Iñaki Godoy) a "sad, lonely little boy who always loses at FIFA", supposedly to "help him with the performance."
The blooper video starts out playing things straight, with dramatic narration over several camera sweeps, before a character stumbles and the actors go decidedly off-script. Other highlights include Steven Ward's Mihawk maintaining a stoic expression even as he forgets his line, Emily Rudd's Nami breaking her weapon during a fight scene, and McKinly Belcher III's Arlong getting his serrated nose caught in another actor's hair.
You can watch the full One Piece outtakes video in the Netflix Geeked tweet below, with the Buggy and Luffy FIFA comment coming up at the 1:09 mark:
Reactions to the One Piece live-action series were generally positive, and Netflix later confirmed a second season is in the works. Recently, replicas of Roronoa Zoro's sword guards were released by Iron Factory on the character's birthday, while author Eiichiro Oda released chapter 1097 of the manga earlier this month.
The One Piece live-action adaptation is available to watch on Netflix, while the manga is published by Viz media. The anime is available on Crunchyroll and Netflix.
The post Netflix One Piece Outtakes Include Buggy Calling Luffy Bad at FIFA appeared first on Siliconera.
---
Siliconera Monday, November 13, 2023 3:00 PM
Everything about Fashion Dreamer ahead of launch offered the hope that this could be a Style Savvy successor for Switch owners to enjoy. While it is a dress-up game with an admirable array of options, it also feels more barren and lifeless than Syn Sophia's other series.
While Style Savvy saw players running a shop, getting more involved in clothing customization, doing more to meet specific genre, element, and design needs for other people, Fashion Dreamer strips that back for this entirely new Switch experience. Instead, players craft a Muse. This avatar explores rather empty streets in a metaverse-like virtual world, with four hubs known as Cocoons each offering their own vibe. There's no shop. The clothing items are more limited. The other Muses' requests are less restrictive. There are no competitions at launch. There's no goal beyond "more notoriety."
This means the gameplay loop doesn't provide the sort of feedback you'd expect. Especially if you play offline, rather than online. You wander around and find Muses based on NPC or other players' data. They'll mention a specific request, which could be a type of clothing, a certain color, or specific patterns. You can fulfill that request by creating a Lookit outfit that meets some of those… or not. Either way, you'll get some points you can use to create new clothing items from your catalog. You also will get keys to unlock clothing design catalog items, Lucky Coins for photo items, Gacha Tickets for the Hope, Act, Fun, and Love Cocoon gacha machines with clothing item templates, or Bingo Tickets for the three or five-line Bingo minigames that earn you more points.
The goal eventually ends up accruing as many points as possible so you can create more unique clothing items, which will hopefully get noticed by other players and "liked" so you can get more points to create new clothing items. You also are creating those pieces so you can level up what is essentially an in-game pass to more unique pieces of clothing aside from ones earned in the gacha or unlocked by hitting new Influencer tiers.
So my first problem is that the clothing design templates aren't all that unique, interesting, or customizable. I was excited about a lot of the Cocoon gacha items for each area, until I realized ones from places like Hope, Fun, and Love also appeared in the standard "library" you unlock with keys and sometimes even in the ones you acquire as you "level up" your proficiency. When it comes to changing their style, many of them only offer one or two segments you can change. That is, until you get past the first 30 or so "levels" of designing, at which point you'll see reruns of items that now are mix-and-match and let you change the colors of sleeves, collars, pockets, and so on. For a game with such a limited library, there's a lot of repetition in the shirt, pant, skirt, jacket, dress, and shoe section. Not to mention it is a step back from Style Savvy in many ways, due to the omission of items like necklaces and purses.
I was also incredibly disheartened to see there even is an in-game gacha. Especially since the odds are so low. I felt like I had a better rate of getting a five-star in Genshin Impact than I did of getting the "best" dress or top in Cocoon Act or Love. (For the record, I did manage to get the Cocoon Love gothic lolita plaid top after 90 pulls… but that was the only "good" rare I acquired.) Given the nature of the game, it should and could have been more generous about doling those out.
Speaking of generous, Fashion Designer isn't if it comes to offline play! The best way to get the points needed to create original pieces of clothing is to create a full outfit, set it up on yourself, an NPC Muse, or on a mannequin in your Showroom, and hope other players liked the whole outfit so you'd get 100,000 points. (Though the 20,000 points you get for your original single-pieces isn't bad either.) It got to the point that since I didn't care for some of the unlockable clothing patterns, I'd dump my points into color variants of the items that cost over 120,000 points in the item creation area to make to more quickly level up and unlock things, then rely on certain "complete" outfits I'd made for male and female body types to get likes from other players.
I also feel like fatigue sets in quite quickly in Fashion Dreamer, especially compared to Style Savvy. The different brands in the Syn Sophia DS and 3DS games felt so distinct and unique. Here, it's much more difficult to gauge what pieces may be considered active, casual, cool, cute, elegant, or unique. I swear that one of my most garish male designs (a lime-green ensemble that included the black neon palm tree shirt, green and black polka dot shorts, a green and black vest, green and black sneakers, green socks, and sunglasses) ended up satisfying request for active, casual, cool, and cute outfits. There's only so many times you can create these Lookit Muse outfits for characters, especially since the NPCs have very little personality to them, and other players' with such minimal restrictions and feedback. Once I decided I stopped caring about the gacha items, due to seeing them repeated in the standard catalog, picked up some of the more unique items from other players' Muses, and hit 100,000 followers, I felt like I'd more than seen it all.
It also didn't help that once you do find the items you like and want, either by creating them on your own or finding them from someone else, there's no real motivation to keep using them. The Showroom is more a means of getting Likes than really showing off or setting a theme to entice people to stop by. There's no guarantee anyone else will see your outfits. There are no competitions at launch, so you can't see if you're hitting certain points successfully. Plus since there are such loose restrictions and no more defined qualities as in Style Savvy, it feels like you "win" no matter what you do.
Fashion Dreamer is a very hollow and basic dress-up and fashion game for the Switch, and the best thing that came out of it is it convinced me to go back to Style Savvy Trendsetters and Styling Star on the 3DS. Maybe after the free updates in December 2023 and January 2024, it will feel like there's more of a reason to play. I'm just so disheartened at how little there is here.
Fashion Dreamer is available for the Nintendo Switch.
The post Review: Fashion Dreamer Isn't Very Style Savvy appeared first on Siliconera.
---
Siliconera Monday, November 13, 2023 2:30 PM
Suzume will be available internationally for streaming soon, according to Crunchyroll. Makoto Shinkai's latest box office hit will be available exclusively on the service from November 16, 2023 at 5pm PT/8pm ET.
The international streaming debut of Suzume has been a long time coming. Suzume no Tojimari originally released in Japan in November 2022, before releasing in theaters internationally as Suzume in April 2023. The movie has been a phenomenal success. Its debut in Japan broke records, earning 1.88 billion in three days, and beating the opening weekend of Shinkai's previous works, Your Name and Weathering With You. Internationally, it's now the fourth highest grossing anime movie of all time.
Suzume is the story of a teenage girl swept up in a journey across Japan, seeking to close doors that cause destruction. She is accompanied by Sota Munakata, a mysterious man who gets turned into a chair. Along the way, Suzume gets to befriend a variety of characters as she attempts to catch a mystical cat and prevent disaster. It is Makoto Shinkai's seventh feature length movie.
Suzume will be available for streaming exclusively on Crunchyroll from November 16, 2023 at 5pm ET. It will be available in the Americas, Europe (except France), Africa, the Middle East, Oceania and the Commonwealth of Independent States.
The post Suzume Starts Streaming on Crunchyroll This Week appeared first on Siliconera.
---
Siliconera Monday, November 13, 2023 2:00 PM
Square Enix announced a FFXIV Cloud Data Center Stress Test ahead of the infrastructure expansion and Dawntrail expansion debut in Summer 2024. It will begin on November 20, 2023, with players asked to create new characters to test out new servers.
While both the North American and European Lodestone sites brought this up, the Cloud Server Location being tested is an East Coast one in North America. To take part, someone must choose the NA Cloud DC (Beta)'s CloudTest01 or CloudTest02 World and create a new character. Currently active subscribers will get Tales of Adventure: Shadowbringers and Tales of Adventure III for each job, level 80 accessories for each job, 50 million gil, 99 Bombard Blooms, and 99 Meteor Survivor Magicked Prisms. The goal will then be for players to attempt to log in and, if they are able to, to do as much as possible on the test servers with the new characters.
For reference, the Tales of Adventure: Shadowbringers normally costs $25 and completes everything for a character's job up through the Shadowbringers expansion. The Tales of Adventure III (level 80) for each job typically costs $25 for each one.
As this is a test, certain features won't be available as usual and these characters will be deleted on November 27, 2023. Players won't be able to use the Data Center Travel option, the FFXIV Companion App, or the Lodestone. There will also be an official forum thread for people to report back on the experience, though it hasn't appeared there yet.
Final Fantasy XIV is available for the PS4, PS5, and PC, with an Xbox Series X version coming in Spring 2024. The FFXIV Cloud Data Center Stress Test will run November 20-27, 2023.
The post FFXIV Cloud Data Center Stress Test Announced appeared first on Siliconera.
---
Siliconera Monday, November 13, 2023 1:30 PM
Square Enix shared new character profiles for Zack and Sephiroth from FFVII Rebirth on social media, giving more insight into the backgrounds and roles of the two SOLDIERs in the Final Fantasy VII series. Both reference what people can expect from them in the new release.
Editor's Note: There will be spoilers for the ending of FFVII Remake below.
Zack Fair, voiced by Kenichi Suzumura, is a 1st Class SOLDIER at the Shinra Electric Power Company. Despite holding the same rank, Zack is considered a junior to Sephiroth, the famed hero of the Wutai War. Zack is also Aerith's first love. He inherited the pride of being a SOLDIER and his iconic Buster Sword from his mentor who he respected. In FFVII Remake, he overcomes the threat of death and returns to Midgar alive with Cloud who is affected by Mako poisoning.
Sephiroth, voiced by Toshiyuki Morikawa, is a legendary 1st Class SOLDIER at the Shinra Electric Power Company. He was once considered a hero, but had supposedly died during a mission in Nibelheim five years before the events of FFVII Remake. He appears at the Shinra Building to steal Jenova's body from their research facility. In order for him to become the ruler of the stars, he seeks out his fate and toys with Cloud along the way.
Here are the new FFVII Rebirth images that accompanied both the Zack and Sephiroth profiles.
Square Enix has also recently showed off Elena from the Turks, Red XIII, Chocobos, the quest board, Remnawave Towers, and Chadley from FFVII Rebirth. The official ESRB Rating description for FFVII Rebirth has also been revealed.
Final Fantasy VII Rebirth will come out for the PS5 on February 29, 2024. The exclusivity deal with Sony ends on May 29, 2024. FFVII Remake is currently available to play on the PS4, PS5, and PC.
The post New Character Profiles of Zack and Sephiroth in FFVII Rebirth appeared first on Siliconera.
---
Siliconera Monday, November 13, 2023 1:00 PM
Aleks Le helped a Street Fighter meme come to life. He arranged for Street Fighter voice actor Kyle Hebert to appear and record the lines from "Ryu from Streets."
For those unaware, the Street Fighter meme jokes about Ryu, his likes, and hype for Street Fighter V. The recreation here is accompanied by an animated avatar of Ryu.
Here's Hebert recreating "Ryu from Streets."
This is the script for the session:
Hey there, everybody. This is Ryu from Streets. Did you know my favorite things are jumping into Light Fierce, stale bread, water without any ice, the newest season of The Simpsons, and dirt. See you in Street Fighter V, everybody!
This isn't the first time Street Fighter Luke voice actor Aleks Le arranged such a thing. Back in May 2023, he recorded a similar video called "Luke from Streets" that mimicked the meme.
In addition to the appearance of this joke, there's more serious news tied to the series. Good Smile Company announced it is making new figures of Chun-Li and Juri based on their appearances in Street Fighter 6.
Street Fighter 6 is available for the PS4, PS5, Xbox Series X, and PC, and the arcade version will come to Japan in 2023.
The post Street Fighter Voice Actor Records Ryu from Streets Video appeared first on Siliconera.
---
Siliconera Monday, November 13, 2023 12:30 PM
Nintendo announced that the another Indie World Showcase will air on November 14, 2023. The stream itself is set to last 20 minutes and is scheduled to go live at 9am PT, 12pm ET, or 6pm CET.
The showcase will give us a look at the indie games scheduled to come to Nintendo Switch over the next year or so, but may also include "shadowdropped" games that become available immediately or shortly after the stream.
The Youtube placeholder for the stream is already up and available below:
At the previous event back in April 2023, we saw the announcement that games such as Mineko's Night Market, Oxenfree 2, and Blasphemous 2 would be coming to Switch. Meanwhile, last year's November stream saw Nintendo Switch launches confirmed for Inscryption, A Space for the Unbound, and World of Horror . Nintendo also recently denied rumours of a Nintendo Switch 2 that were circulating, while also announcing the production of a The Legend of Zelda live-action movie with Wes Ball slated to direct.
The Nintendo Indie World Showcase is scheduled to air on Tuesday, November 14, 2023 at 9 am Pacific, 12 pm Eastern, or 6 pm CET.
The post November 2023 Nintendo Indie World Showcase will Air this Week appeared first on Siliconera.
---
Siliconera Monday, November 13, 2023 12:00 PM
HoYoVerse often explains elements of Zenless Zone Zero via "in-world" pamphlets, and the latest goes over its enemies. The "New Eridu Settlers Guide" fourth volume explains Hollow Raiders, ethereals, and machines.
Two of the types of opponents aren't uncommon in most types of games, while the third type is unique to this title. When someone heads into a Hollow area, they could happen upon a Hollow Raider. These are humans who are also in the zone searching for spoils. The machines are ones that are no longer working properly. They aren't dissimilar from ones that would appear in normal areas, but are malfunctioning and attacking the player. Finally, the Ethereals are the otherworldly Hollow enemies with special abilities that attack anyone who enters the space. The announcement here warned that they can be surprisingly fast and teleport.
Here's the full pamphlet going over the three kinds of Zenless Zone Zero foes. No screenshots appear showing the foes in-game, though past gameplay videos and trailers have shown various playable characters fighting different types of opponents.
Zenless Zone Zero is currently in development for PCs, mobile devices, and unspecified consoles. A second Equalizing Test closed beta will appear on PC and mobile devices eventually.
The post Zenless Zone Zero Enemies Explained appeared first on Siliconera.
---
Siliconera Monday, November 13, 2023 11:30 AM
The newest Final Fantasy VII Rebirth and FFVII Cosmo Canyon Bugenhagen screenshots are here. They offer a look at the characters' fateful meeting back in 1997 and in 2024.
First, here's the original FFVII scene. It shows Bugenhagen speaking to Cloud, Tifa, and Aerith in front of images of the planet and solar system.
Next, here's the updated Final Fantasy VII Rebirth Cosmo Canyon scene with Bugenhagen, which seems to heavily call back to FFVII. The setting and positioning seems almost identical to the original game. The solar system and planet are still at the center of everything. Bugenhagen is also positioned above the party, looking down at them and explaining what's going on.
Lots of Final Fantasy VII Rebirth and FFVII comparison screenshots appeared at this point. Last week, we got to see Cloud playing Tifa's piano in the original and remake. The Turk Elena's introduction was also shown in both entries. Other images showed how the Buggy looked both then and now.
Final Fantasy VII Rebirth will come to the PS5 on February 29, 2024, with the platform exclusivity arrangement ending on May 29, 2024. FFVII Remake is available for the PS4, PS5, and PC. FFVII Ever Crisis is on mobile devices, with a PC release planned.
The post Final Fantasy VII Rebirth and FFVII Cosmo Canyon Bugenhagen Screenshots Shared appeared first on Siliconera.
---
Siliconera Monday, November 13, 2023 11:00 AM
Hololive VTubers Gawr Gura and Houshou Marine teamed up for a new city pop style song titled "Shinkiro." The original and instrumental versions of the song is currently available to stream on Spotify, YouTube Music, Apple Music, Amazon Music, and Deezer.
The official Hololive production social media post described Marine and Gura's new "Shinkiro" track as a "nostalgic and ambient piece." Its city pop sound may come as no surprise to fans of Gawr Gura, as she has shown her fondness for the genre as early as her debut stream in 2020. During it she sang the song "Ride on Time" by Tatsuro Yamashita, another track with a similar style.
A fully animated music video for the Gawr Gura collab song "Shinkiro" also appeared posted the YouTube channel for Houshou Marine. In it, Marine and Gura are shown spending a memorable summer together, enjoying each other's company. Both VTubers are shown changing into various official outfits they wore over the years in the new music video.
Watch the new Hololive music video for Gura and Marine's "Shinkiro" below:
"Shinkiro," Gawr Gura and Houshou Marine's latest collaborative single is now available to stream on Spotify, YouTube Music, Apple Music, Amazon Music, and Deezer.
The post New Hololive Gawr Gura and Houshou Marine Song Is 'Shinkiro' appeared first on Siliconera.
---
Siliconera Monday, November 13, 2023 10:30 AM
The ESRB released its rating summary for Final Fantasy VII Rebirth, which includes allusions to the beach resort of Costa del Sol. The game overall has been rated as "Teen," and the summary focuses on its use of violence, alcohol and suggestive dialogue.
Costa del Sol is an area in the original Final Fantasy VII located on the same continent as the Gold Saucer, and it is a beach resort with villas and a bar as the name implies. We expected Costa del Sol to feature in Final Fantasy VII Rebirth, as we've seen some segments from it such as Cloud riding a segway-like device around the area. However, the ESRB rating summary includes several mentions of revealing outfits, alcohol use, and a quote about a "bodacious beach bod" that seem pulled from events at the area.
The ESRB rating summary is as follows:
This is an action role-playing game in which players follow the story of a mercenary (Cloud Strife) on a quest to save the planet from evil. Players explore fantasy landscapes, perform missions, and battle monsters and soldiers in frenetic melee combat. Characters use swords, staffs, guns, and magic spells to fight monsters and human soldiers; combat is highlighted by impact sounds, cries of pain, and explosions. Cutscenes depict further instances of violence, sometimes with splatters/pools of blood: characters impaled or slashed by swords, sometimes with slow-motion effects; an assassin throwing a spinning blade at a targeted figure; characters shot by soldiers. Some female characters are designed with revealing outfits (e.g., deep cleavage); suggestive dialogue sometimes accompanies camera panning/close-ups of characters' bodies/outfits (e.g., "Just admit it. You're obviously captivated by my bodacious beach bod."). The game contains some alcohol content: as Cloud, players can drink a version of moonshine while at a bar; cutscenes sometimes feature drunk characters slurring their speech. A handful of scenes depict characters smoking cigars or out of hookahs. The words "sh*t," "as*hole," and "pr*ck" appear in the game.
Apart from Costa del Sol, other scenes from the original game that are set to appear in Final Fantasy VII Rebirth include entering Mog House and Cloud playing the piano at Tifa's home in Nibelheim.
Final Fantasy VII Rebirth is set to release for the Playstation 5 on February 29, 2024, with platform exclusivity to end in May 2024. Final Fantasy VII Remake is currently available for PC, PS4, and PS5.
The post Final Fantasy VII Rebirth ESRB Rating Has Costa del Sol Hints appeared first on Siliconera.
---
Siliconera Monday, November 13, 2023 10:00 AM
Persona 5 Tactica-themed Purikura photo booths appeared in Japan for a limited time. The booths under Sega's Purikura brand Romakyun feature decorations inspired by the tactical RPG entry, and people have until December 20, 2023 to access the exclusive content.
During the collaboration period, people can choose from two exclusive frames and apply stamps ranging from Persona 5 Tactica's screen effects to chibi artworks of characters like Joker and Morgana. They can also set a Collab Mode that will make the booth play the new Tactica songs "Revolution in Your Heart," "Got Your Tail," and "Truth or Dare."
If the users have the Purikura ON app on their smartphones, they can use it to see the decorations move in AR and download a 3-second moment video that they can upload to social media.
Sega will also place the photo booth at the Amusement Expo in Tokyo Big Sight on November 25, 2023. People who visit the booth will receive an exclusive Persona 5 Tactica sticker.
Persona 5 Tactica will be available worldwide for Xbox Series X|S, Xbox One, PlayStation 5, PlayStation 4, Nintendo Switch, and PC on November 17, 2023. The Persona 5 Tactica decorations are available in Romakyun Purikura photo booths across Japan until December 20, 2023.
The post Persona 5 Tactica Purikura Photo Booths Appear in Japan appeared first on Siliconera.
---
Siliconera Monday, November 13, 2023 9:30 AM
Arma Bianca will release new Sword Art Online watches under Citizen Watch's Independent brand. The watches will be available in two variants. Pre-orders for the watches are immediately available with a tax-inclusive price tag of 38,500 yen (~$254).
One of the watches will be modeled after Kirito and Eugeo. The other will take inspiration from Asuna and Yuuki. Both watches will feature quotes from the characters in English on the back side and the packaging box. Each watch will be powered by a solar-charged battery that can run for up to eight months.
People residing outside Japan can also place pre-orders on the Amnibus web store. They can click the orange pre-order button, then head towards the cart page and add the items to the Buyee widget.
The Sword Art Online franchise has been receiving more premium merchandise with exorbitant prices. In July 2023, Genco released a massive 1/4 scale figure of Asuna in her "Stacia, Goddess of Creation" appearance which was priced at a whopping 132,000 yen.
Pre-orders for the Sword Art Online Independent watches will close on December 20, 2023. Arma Bianca will ship the items in mid-July 2024.
The post Sword Art Online Independent Watches Will Appear in 2 Styles appeared first on Siliconera.
---
Siliconera Monday, November 13, 2023 9:15 AM
With the release of Call of Duty: Modern Warfare 3, Activision spared no expense in giving the game all of the classic elements of the series, which means the return of the ever-popular Call of Duty Zombies. In this mode, players get many different weapons, tools, and customization options to do battle in Modern Warfare 3 Zombies, and one of these features is the insured slot for your weapons.
What are Insured Slots in Modern Warfare 3 Zombies?
Insured slots in Modern Warfare 3: Zombies are an integral tool for your survival. The Insured Slot is a weapon of your choice that you bring with you onto the battlefield. When you lose it, it will simply enter a cooldown status for several hours. This is in contrast to contraband weapons, which you lose permanently when you lose them in battle. This is an important feature, as it always ensures that you have a gun handy when you descend onto the battlefield.
On the other hand, Contraband weapons are those you pick up in battle. They are lost when you die. You will start out with a single insured weapon slot, but you can gain more. Be careful which weapon you pick before you can unlock more slots.
How do I unlock more Insured Slots?
Players unlock more insured slots by completing missions in Zombies Mode. You earn a slot for each of the two acts you complete in Zombies. Unlike other mission tasks, each of the acts is a total of many smaller missions, with six tiers in total. For example, "Direct Line" has you complete a contract on the map, and "Treasure Hunter" has you open a certain number of chests. Even if it will be a long time until you receive your extra slots, you will have motivation to continue.
Call of Duty: Modern Warfare 3 is available for the Xbox Series X|S, PlayStation 5, and Windows.
The post How to Unlock Insured Slots in Modern Warfare 3 Zombies appeared first on Siliconera.
---
PC Invasion - FeedDDD Monday, November 13, 2023 3:54 PM
When the bell stops ringing in Spirittea, something spiritual is definitely afoot, – but how do you find it? Here's how to find the temple bell spirit in Spirittea. Silent temple bell spirit puzzle guide A notice posted on the town board informs us the temple's bell no longer rings at 5 am and 8 pm respectively, as it's no longer able to produce noise, and instead, a rooster has been doing the deed. Wonyan quickly deduces it's the work of a spirit, and will continue to tell you this until you address it. You'd be forgiven for thinking the timestamps given here matter, and you have to catch the spirit around these specific times of the day to stop the bell from ringing. After all, most other spirits tend to work that way. However, it's actually a lot simpler of a puzzle than that. Before anything else, you need to talk to Young and get his account of the bell. After that, if you've not been to the tem...
---
PC Invasion - FeedDDD Monday, November 13, 2023 3:50 PM
It's tough working getting a spiritual bathhouse up and running. One of the first steps is finding the key and the spirit attached to it. Here's how to find the bathhouse key spirit in Spirittea. The bathhouse key spirit location guide Upon visiting the mountain site where the bathhouse lies abandoned, Wonyan tells you he left the key with a spirit that is fond of sweet things. This means the two of you will have to track said spirit down to somewhere with sweet things. Now, you'd be forgiven for assuming somewhere in the town map with sweet things was the coffee shop, as I did. There's a pastry display visible inside, after all. But it's actually not the coffee shop the game is hinting at. It's the one other place with a reasonable amount of sweet things – the convenience store, which is where you will find the bathhouse key spirit in Spirittea. If you've not been there since talking to everyone, t...
---
PC Invasion - FeedDDD Monday, November 13, 2023 2:56 PM
As you roam Sotenbori in Like a Dragon Gaiden, you'll find a variety of neat side activities to occupy your time, including some addictive Pocket Cars events. Here is our guide outlining the best Pocket Cars parts in Like a Dragon Gaiden. Like a Dragon Gaiden – best Pocket Cars parts As I played Like a Dragon Gaiden, I'm pretty sure I spent more time playing Pocket Cars than I did progressing the main adventure, and perhaps enjoying the rest of the mini-games combined. It's super addictive. But you win most handily when you acquire the best parts and know when to use one over the other. Some of them are more useful than others. The best Pocket Cars parts play a role in your customization race after race. They'll be your go-to choice when you make your first attempts at any new event, though you may have to make some tweaks and go with other parts. Related: Where to find all seven gold balls in Like a Dragon Gaiden Scre...
---
PC Invasion - FeedDDD Monday, November 13, 2023 2:47 PM
Each year, millions tune in to watch the Game Awards, an event that celebrates and showcases creative brilliance in the video game industry across multiple categories. But everyone's got their eyes set on the main event: The Game of the Year. What are the Game Awards 2023 GOTY nominees? The editorial staff of over 100 major international media outlets annually form a jury that submits their top five choices for each category. Here are the nominees for Game of the Year 2023: Alan Wake 2 Baldur's Gate 3 Marvel's Spider-Man 2 Resident Evil 4 Super Mario Bros. Wonder The Legend of Zelda: Tears of The Kingdom With 2023 being a landmark year for gaming, the upcoming Game Awards will be nothing less than an intense showdown between the greatest of the greats. So many incredible games have been released in 2023 which have absolutely crushed sales numbers and reviews alike. No matter which nominee is awarded GOTY, it's going...
---
PC Invasion - FeedDDD Monday, November 13, 2023 2:29 PM
The Heaven smoke for the B Site push in Overpass is crucial, but, it has been changed with the Overpass rework in CS2. Overpass is one of the maps that recently received major reworks with the release of CS2. Thus, several known and used lineups are now invalid. In the new Overpass map, we have found some lineups to block B Heaven or Sniper's Nest efficiently. In this guide, we will show you how to smoke Heaven of Overpass in CS2. CS2: Overpass Heaven smoke lineups The B Heaven smoke in Overpass will help you a lot to block out any sniper vision from the sniper's nest and to enter the site smoothly. You can smoke Heaven before entering the site by directly aiming at it. However, to minimize the risk and for a successful execution into the B Site, here are two lineups that will block the B Heaven for you. From Alley You can throw a smoke on B Heaven from Alley, ahead of T Spawn. This is faster and more efficient as it takes you les...
---
Level Up Monday, November 13, 2023 12:00 PM
Earlier this summer, developer Evening Star Studios and publisher Private Division revealed <a href="https://www.gameinformer.com/product/pennys-big-breakaway" target="_blank"…
---
Level Up Monday, November 13, 2023 11:07 AM
Nintendo has announced that it will air an Indie World Showcase tomorrow morning. It will…