---
Kotaku Friday, November 11, 2022 6:02 PM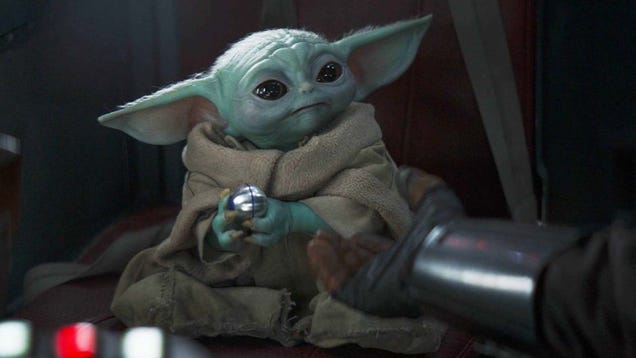 Studio Ghibli, The famous Japanese animation studio behind classics like Princess Mononoke and Spirited Away has spent the past few days teasing a possible collaboration with Lucasfilm and Star Wars on its official Twitter. And there's some evidence that it might be a Baby Yoda aka Grogu show based on a previous leak…
---
Kotaku Friday, November 11, 2022 4:26 PM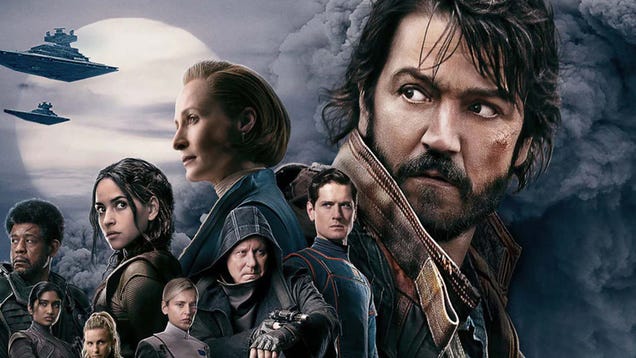 As you may know, I'm a big ol' Star Wars nerd. And one of my favorite things in Star Wars media is all the tiny references and Easter eggs embedded everywhere. But sometimes this fan service goes overboard and derails a story in a way that alienates or bores non-fans. Andor, the newest TV show set in the Star Wars…
---
Kotaku Friday, November 11, 2022 3:50 PM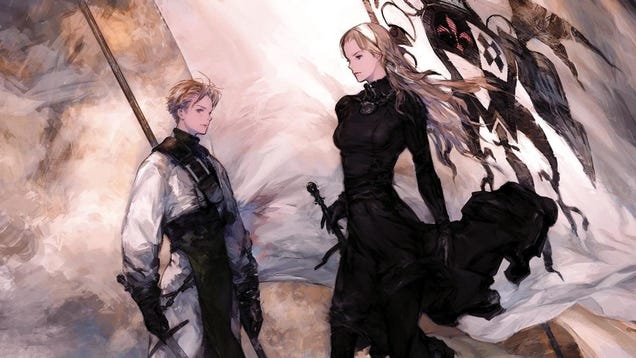 The original Tactics Ogre proved that RPG chess was not only fun, it could also be morally ambiguous, beautifully written, and deeply compelling. Nearly 30 years later, Tactics Ogre: Reborn has managed to safely transport a masterpiece into the modern era while sprucing it up enough so that it's still a joy to play. I…
---
PCGamesN Friday, November 11, 2022 5:24 PM
Avalanche Software has posted a lengthy new Hogwarts Legacy gameplay video that showcases many of the upcoming RPG game's systems as they'll appear in the game. We also get a pretty extensive look at Hogwarts itself, moving from the Hufflepuff dormitories out into some of the main castle common areas, classrooms, and beyond.
Hogwarts Legacy release date
,
Upcoming PC Games
,
Best PC RPGs
---
PCGamesN Friday, November 11, 2022 3:51 PM
There's now a Cyberpunk 2077 mod that lets you celebrate the original Starfield release date, which was supposed to be November 11, 2022 - 11 years to the day after the release of The Elder Scrolls V: Skyrim. The mod adds a simple and dignified black ringer T-shirt with the Starfield logo on it to CD Projekt Red's RPG game.
Cyberpunk 2077 review
,
Cyberpunk 2077 lore & universe
,
Buy Cyberpunk 2077
---
PCGamesN Friday, November 11, 2022 4:03 PM
November 11, 2022 Mark Hamill, who co-starred with Conroy as The Joker in Batman: The Animated Series, has shared his feelings about the actor's passing.
Kevin Conroy, the actor best known as the voice of Batman and Bruce Wayne in Batman: The Animated Series and the Batman: Arkham games, has passed away at the age of 66. Conroy had been struggling with illness for some time, according to sources.
Arkham Knight System Requrirements
---
Twinfinite Friday, November 11, 2022 7:21 PM
Memes make the gaming world go 'round.
---
Twinfinite Friday, November 11, 2022 7:16 PM
If you have a friend or family member who loves Pokemon, they would certainly love many of these gift ideas related to the franchise.
---
Twinfinite Friday, November 11, 2022 3:46 PM
The waifu mobile game by Hyung-tae Kim's studio is off to a strong start.
---
Siliconera Friday, November 11, 2022 5:00 PM
Square Enix shared a list of the Japanese voice actors that will be lending their talents to Dragon Quest Treasures. The list itself is fairly extensive, revealing all major characters that will appear in the game alongside the respective actor playing them. Additionally, Square Enix also shared a short trailer that provides a glimpse at how the monsters will sound in the title. This list is also available to view through the official website. [Thanks, Famitsu!]
The list of Japanese voice actors for major characters in Dragon Quest Treasures can be found below. Erik's voice actor is Motoko Kumai, who also played Syaoran Li in Cardcaptor Sakura and Shobe Yuatsu in Yu-Gi-Oh! Zexal. Inori Minase, who plays Mia, is Rem in Re:Zero and Laeticia in Star Ocean: The Divine Force.
Admiral Mogsworth (CV: Hiroshi Kamiya)
Axel (CV: Takuya Masumoto)
Bonnie (CV: Youko Hikasa)
Captain Levanter (CV: Hiroki Yasumoto)
Erik (CV: Motoko Kumai)
Gayle (CV: Manaka Iwami)
Gustav (CV: Nobunaga Shimazaki)
Long John Silverbones (CV: Tomokazu Sugita)
Madame Blancmange (CV: Mika Kanai)
Margom (CV: Yuma Uchida)
Mia (CV: Inori Minase)
Mr. Euston (CV: Shouta Aoi)
Mr. Muddimer (CV: Junichi Suwabe)
Miss Cecily (CV: Akari Kitou)
Oozabella (CV: Megumi Hayashibara)
Princess Anemone (CV: Yuuko Minaguchi)
Purrsula (CV: Satomi Arai)
Porcus (CV: Yasuhiro Takato)
Shady (CV: Daisuke Ono)
Shambles (CV: Yukari Tamura)
You can watch the Dragon Quest Treasures Monster Introduction trailer below.
[embed]https://www.youtube.com/watch?v=Jt2vEdtw-lQ&ab_channel=%E3%82%B9%E3%82%AF%E3%82%A6%E3%82%A7%E3%82%A2%E3%83%BB%E3%82%A8%E3%83%8B%E3%83%83%E3%82%AF%E3%82%B9[/embed]
Dragon Quest Treasures will release for Nintendo Switch on December 9, 2022. Pre-orders of the game will come with a special item pack containing 5 Chimaera Wings, 15 Better Buddy Bullets, and 15 Fullheal Pellets.
The post Dragon Quest Treasures Japanese Voice Actors Revealed appeared first on Siliconera.
---
Siliconera Friday, November 11, 2022 4:30 PM
Square Enix released a Final Fantasy XIV rearrangement soundtrack, which can be previewed through YouTube. The Sanctuary's Heart: Final Fantasy XIV Chill Arrangements Album is immediately available to download through the iTunes Store and Amazon Music. The album will cost $23.99 and is available in North America, Europe, and Japan. Compositions on the album have been created in collaboration with a handful of different artists. Lead Composer Masayoshi Soken worked alongside them to create these new arrangements.
You can listen to a preview of the Sanctuary's Heart: Final Fantasy XIV Chill Arrangements Album soundtrack below.
[embed]https://www.youtube.com/watch?v=vxgtP-H5DLM&ab_channel=%E3%82%B9%E3%82%AF%E3%82%A6%E3%82%A7%E3%82%A2%E3%83%BB%E3%82%A8%E3%83%8B%E3%83%83%E3%82%AF%E3%82%B9[/embed]
The album itself features a total of 20 songs spread across a total of two discs. It includes rearrangements of tracks such as "Tomorrow and Tomorrow," from Final Fantasy XIV Shadowbringers, and "Close the Distance," from Final Fantasy XIV Endwalker. Other songs include "Oblivion" and "Heroes."
Square Enix released other Final Fantasy XIV rearrangement soundtracks in the past. Specifically, with Soken releasing new arrangements with The Primals. These new metal renditions put a spin on the songs heard through Trials in Final Fantasy XIV. Occasionally, special music videos leading up to the release of an album will be shared. In the past, Square Enix released a music video for The Primals' rendition of "Ultima."
Final Fantasy XIV is immediately available on PlayStation 4, PlayStation 5, and PC. Sanctuary's Heart: Final Fantasy XIV Chill Arrangements Album can be downloaded through the iTunes Store and Amazon Music storefront.
The post Final Fantasy XIV Chill Arrangements Album Now Available appeared first on Siliconera.
---
Siliconera Friday, November 11, 2022 4:00 PM
The Void Terrarium 2 release date is here. It will appear on February 28, 2023 in North America and March 3, 2023 in Europe, Australia, and New Zealand. A new trailer from NIS America is out now as well and centers the game's story and the player's "journey of hope." Formally titled void* tRrLM2(); //Void Terrarium 2 , the game will continue the journey of Robbie and Toriko in a hostile and deadly environment.
Check it out below.
https://www.youtube.com/watch?v=Qe0hfkeP0yM
The Void Terrarium 2 story is set after the events of the first game, following the defeat of the nefarious cloudAI. Now Toriko, the last human alive, and Robbie, her robotic caretaker, must fend for themselves in the hostile wastelands. Controlling Robbie, players need to explore the wastes looking for supplies to sustain Toriko's existence. They'll also need to dig deeper into the past than ever before. A mysterious disease threatens to end the helpless waif, and the clues to her future lie buried in the past.
The trailer also contains some gameplay footage, showing off the top-down exploration aspects, caring for Toriko, and even some helping presences. A new entity called factoryAI can be repaired and dedicated to helping Robbie and Toriko. One other hint in the Void Terrarium 2 story trailer shows off a "hacking" or "memory exploration" aspect, where Robbie can look through glimpses of the past. Robbie is shown exploring a different environment populated by living humans. The graphical style in these sections is also a deliberate departure, recalling retro RPGs.
Void Terrarium 2 PS4 and Nintendo Switch release date is February 28, 2023 in North America and March 3, 2023 in Europe, Australia, and New Zealand. The NISA Online Store sells a limited physical edition of the game that includes acrylic standees and art cards.
The post Void Terrarium 2 Release Date Set for 2023 appeared first on Siliconera.
---
Siliconera Friday, November 11, 2022 3:30 PM
In commemoration of the 3rd anniversary of 13 Sentinels: Aegis Rim, a special broadcast will be held in late November through YouTube. The broadcast will include appearances from notable voice actors such as Ami Koshimizu, Takayuki Ishii, and Mutsumi Tamura. Additionally, it will share the results of a previously distributed user survey. The 13 Sentinels 3rd anniversary broadcast will be held on November 28, 2022 at 7pm JST/2am PDT/5am ET/11am CET. [Thanks, Famitsu!]
Additionally, a special illustration from Character Designer Emika Kida was shared to commemorate the anniversary of the title. It features the main cast of characters in casual wear. You can take a look at the it below.
[embed]https://twitter.com/13sar_atlus/status/1590902507148312576[/embed]
In November 2021, a second anniversary broadcast was held. During the livestream, it was announced that the game would be released for the Nintendo Switch in April 2022. The broadcast also featured appearances from members of the Japanese cast. In May 2022, Atlus announced the PlayStation 4 version of 13 Sentinels: Aegis Rim would be patched to include content that was initially available through the Nintendo Switch release of the title.
As of March 2021, 13 Sentinels Aegis Rim had sold 400,000 units worldwide. This included both digital and physical sales of the title.
13 Sentinels Aegis Rim is immediately available for PlayStation 4 and Nintendo Switch.
The post 13 Sentinels 3rd Anniversary Broadcast to Appear in November appeared first on Siliconera.
---
Siliconera Friday, November 11, 2022 3:00 PM
Pokemon Scarlet and Violet are, like any entry in the series, getting lots of attention for their starter Pokemon. Which also leads to the important questions. Which one do you choose? Yes, you can eventually get all of them. But which one are you thinking is the one? We've been pondering it and wanted to share our thoughts.
---
I haven't played a Pokémon game to completion since Pokémon Yellow way back in the day, but Scarlet and Violet have me excited to give the franchise another go for the first time in manyy years.
Call me boring if you like, but one of the reasons Sprigatito appeals to me is that it really is just "a cat, but green." The profiles also describe Sprigatito as "capricious and attention-seeking," which aligns quite well with the cat that currently terrorizes my household, so I guess I also find that #relatable. Sprigatito is also the Grass starter, bringing it closer to my personal fave Bulbasaur, and is colored that lovely shade of mint green that reminds me of vintage refrigerators. An aesthetic triple-threat of "cat" + "grass" + "desirable home appliance." I say that's a win. — Josh
Listen, Sprigatito is super cute, but I remember what Litten in Pokemon Sun and Moon turns into. Incineroar is literally just a big bara cat. You would be living with a big bara cat. And after seeing some truly awful Internet posts about Incineroar, I don't think I could ever look that thing in the eye.
The fear of Sprigatito turning into a big bara cat that the Internet will be weird towards is just too great, and thus, I will be picking Quaxly when I pick up Pokemon Scarlet.
And you know what? I truly think that I'll be in the winning camp. Quaxly looks crazy goofy but guess what other Water-type starter looked goofy? Popplio. And Popplio turned into the beautiful Primarina. (I'm still salty about how mean people were about Popplio and then how quickly they changed their tune about Primarina!) And remember Piplup? And how OP Empoleon was in Diamond/Pearl? Bird-like Water starter, my friend. All the past data is showing that the Water starter will be the superior one and that's why I know for sure that Quaxly will be the best pick. — Stephanie
Which Pokemon Scarlet and Violet starter I'll pick depends on the evolutions for me. I really like grass-type and fire-type Pokemon. So much so that I've made full grass-type teams for fun.
If Sprigatito ends up staying on all four feet for its evolutions, then I guess I'll pick it and deal with hearing it sing "Despacito" in my head all day. But if it decides to go bipedal, then Fuecoco will be my buddy. — Jenni
I'm more than happy to be the Fuecoco supporter here at Siliconera. There's just something so honest about the little pal. Quaxly is definitely trying to sell me something and will inevitably evolve into increasingly strange forms. Fuecoco is joyous and enthusiastic! Plus, it helps that Pokemon games almost always have easy and early access to some solid Grass and Water-types for your team. Fire? Not so much.
Also? I'm allergic to cats. — Graham
I am also on Team Fuecoco. All three of the starters look pretty darn good, but there's just something about Fuecoco that I really like. It is friend-shaped and looks like it's really happy just to be here (doesn't matter where "here" is). Plus, it's a crocodile, and crocodiles are cool. Now, I will say that I'm going to wait to see the typing for all three of the fully evolved forms before I make my final decision, but like Graham said, Fire-types tend to be a bit of a rarity, so Fuecoco probably already has a leg up on that end too. The other two are gonna have a tough time beating out this adorable little guy as the starter I choose. — Adam
The post Which Pokemon Scarlet and Violet Starter Will You Pick? appeared first on Siliconera.
---
PC Invasion - FeedDDD Friday, November 11, 2022 9:30 PM
If you're playing Valkyrie Elysium on PC, you might be wondering why the game has a max fps of 60. It's an Unreal Engine 4 game, so there are no aspects of the game that would be limited by framerate. The bad news is that there's no way to uncap the framerate in Valkyrie Elysium within the program itself. The good news is that using an external program makes it super easy to the point that it really just takes seconds to get it done. I'm going to break down all you need to know and what you have to do to get the game to run at whatever framerate you want. First, you'll need to download Universal Unreal Engine 4 Unlocker, which you can get here. Once you've downloaded the files, unpack the contents wherever you want them using your .rar extractor of choice. Now boot up Valkyrie Elysium. Next, you'll want to go to where you put the Unlocker files you just downloaded. One of the files is an .exe called UuuClient.exe. Simply double-click that o...
---
PC Invasion - FeedDDD Friday, November 11, 2022 9:11 PM
I don't quite understand why Valkyrie Elysium's PC port showed up later than the console version. Granted, it was just a little more than a month, but we have access to it now. People who bought the deluxe version of the game got a single extra sword and a free pre-order of the HD console release of Valkyrie Profile: Lenneth. If you bought the deluxe edition on PC, you also got the sword. Pre-ordering it on PC also meant you got to play the game three days early because Lenneth isn't coming to PC. That seems fairly messed up to me. Valkyrie Elysium's PC Port is, like Harvestella's, mostly fine. The game runs well with consistent performance, despite some stuttering that tends to show up in Unreal Engine 4 games made by people somewhat less familiar with the intricacies of said engine. The game doesn't look good, appearing like a default UE4 game, complete with weird semi-cel-shading. The draw distance is also poor, even though the game has a fair ...
---
PC Invasion - FeedDDD Friday, November 11, 2022 5:00 PM
The Halloween season may have ended more than a week ago, but that doesn't mean we can't still get a bit of spooky news every once in a while. In this case, publisher Ysbryd Games revealed during Nintendo's recent Indie World Showcase that the positively received 2020 horror RPG World of Horror will finally transition out of Early Access and release sometime next summer. For those who don't know, World of Horror serves as something of a tribute to the classic 1-bit games that made their home on old DOS and Amiga computers. Its dialogue-heavy gameplay premise resembles old-school text adventures like Elvira: Mistress of the Dark and Personal Nightmare, although World of Horror goes even further with its retro aesthetic. The game basks its simple MS Paint visuals in an entirely monochromatic color scheme. And although this may not appeal to everyone, it certainly goes a long way toward enhancing the title's H.P. Lovecraft and Junji Ito-inspired horro...
---
PC Invasion - FeedDDD Friday, November 11, 2022 3:40 PM
Evil Dead: The Game has been ripping and slaying for more than half a year at this point. The faithful adaptation of the classic '80s slasher flicks is quite the treat for fans, but the price has remained at $39.99 USD. However, what if you could get Evil Dead for free? You can next week when the price drops to zero on the Epic Games Store. The asymmetric multiplayer game won't be along however, as it'll be joined by the retro-styled strategy RPG Dark Deity. There's probably nothing like getting strapped and blowing away waves of Deadites. Or, maybe you'd rather play the big bad and take on a group of survivors from the film and TV franchise? Either way, Evil Dead: The Game should satisfy the cravings, and it'll taste even better once it goes free next week on the Epic Games Store. You'll be able to claim it on November 17, and the deal will remain until November 24. But, as mentioned, maybe fighting demonic forces isn't up your al...
---
PC Invasion - FeedDDD Friday, November 11, 2022 3:00 PM
Now that God of War: Ragnarok has arrived and given players more time to spend with Kratos and Atreus, many will inevitably wonder if their story will continue after this. After all, the original Greek God of War series consisted of a trilogy of mainline installments, so it seems only natural that this new Norse series will receive a third entry at some point. However, some may become surprised to learn that God of War: Ragnarok will indeed serve as the final installment in the Norse series, at least as of right now. Cory Barlog, the creative director and one of the producers of God of War: Ragnarok, confirmed this in an interview held by YouTuber Kaptain Kuba in 2021. One of the main reasons Barlog decided to end the Norse series at Ragnarok had to do with concerns about development time. He notes that the development of the previous God of War installment lasted for around five years. Since Ragnarok came out around four years later, it stands to reason that a potential third...
---
Player Assist | Game Guides & Walkthroughs Friday, November 11, 2022 5:00 PM
Michael and Trevor need to find a way to secure funds for a job. The Paleto Score Setup mission in GTA 5 happens just after Michael and Trevor complete a favor from Martin Madrazo back in the Caida Libre mission. Exiled from Los Santos, Michael has no choice but to hang around in Blaine County […]
---
Player Assist | Game Guides & Walkthroughs Friday, November 11, 2022 4:00 PM
Team Cherry's Metroidvania action-adventure game, Hollow Knight, follows the journey of a nameless warrior called the Knight as he travels through Hallownest, which is now a kingdom ruined by a supernatural disease. As the Knight journeys through Hallownest, he can unlock new abilities, spells, charms, and different people that will help the Knight traverse through […]
---
Player Assist | Game Guides & Walkthroughs Friday, November 11, 2022 3:13 PM
Pokemon Legends: Arceus is set in the old times in the Pokemon world when it was rare to find harmony between people and Pokemon. Set in the land of the Hisui region, known as the Sinnoh region in modern times, you'll join the Galaxy Expedition Team (or just Galaxy Team for short) as a member […]
---
MonsterVine Friday, November 11, 2022 3:00 PM
Something you should know about me: I am a control freak obsessed with colony sims. I have over 2500 hours in Going Medieval. I have almost that in RimWorld. But the thing about drugs is you eventually get used to it, and develop a tolerance. You need a new hit. So I went looking through […]