---
GamersHeroes Wednesday, March 2, 2022 1:16 PM
Rockstar Games recently announced a series of bonuses, events, rewards, discounts, and more for Red Dead Online's Bounty Hunting Season. The event sees a long list of free items & rewards for playing Red Dead Online alongside a series of events running throughout March, through to April 4th.
The post Bounty Hunting Season Offers Huge Rewards In Red Dead Online appeared first on GamersHeroes.
---
PCGamesN Wednesday, March 2, 2022 6:52 PM
After some notable revamps, the next Humble Choice bundle is here, with one of the best offerings we've seen from the service in ages. The biggest game on the list this time around is Mass Effect: Legendary Edition, but there are numerous others worth your time, too, many of which are cheaper than ever before in this bundle.
In its latest form, Humble Choice is $11.99 USD per month, and that single price gets you permanent access to every single game in the bundle. 5% of your subscription goes to support a new charity each month, and for March's bundle, that's Lotus Outreach International, which helps women and children living in poverty.
This month's bundle is headlined by Mass Effect: Legendary Edition, Desperados III, and Nickelodeon All-Star Brawl, none of which have been offered as cheap as $12 before. The bundle is rounded out with The Dark Pictures Anthology: Man of Medan, Red Solstice 2: Survivors, Nebuchadnezzar, Police Stories, and Evan's Remains. All the games redeem on Steam, except Mass Effect, which will redeem on Origin.
---
PCGamesN Wednesday, March 2, 2022 5:53 PM
The first big content update for the Western version of Lost Ark is set to launch this month, and the devs have just revealed the first details on what to expect. We're getting a new story chapter and a new tier of endgame content called Abyss Raids in March, but notably, today's update does not include the roadmap the devs had been teasing in the past week.
Instead, the devs say that "in the near future we'll share a roadmap that covers the top additions coming to Arkesia over the next few months". That roadmap is likely to include new classes - the Korean version of Lost Ark already has several more than the worldwide release - so it's going to be one to watch.
For now, the March content update will include a new story episode letting you "learn more about the Sidereals and search for the legendary Kadan, the first Guardian slayer, in your journey to find the final Ark". You'll need to have completed Feiton and reach item level 1100 to get there.
Best MMOS and MMORPGs on PC
,
Upcoming PC games
,
Best fantasy games on PC
---
PCGamesN Wednesday, March 2, 2022 5:19 PM
Like many memes, Big Chungus has a long and complicated backstory. However, his journey from a 1941 Merrie Melodies visual gag to internet sensation has brought us to this moment in time: now you can fight Big Chungus in Doom Eternal. A mod for the gory FPS game replaces the massive Mancubus demon with the round Bugs Bunny, but we reckon this time it'll be the guy with the shotgun who has the upper hand.
Modder SamPT has created a Big Chungus model that works kind of like a skin for the Mancubus. It's a little different from the Warner Bros. version: this Chungus, while indisputably big, also features a backpack implant that powers its matching pair of plasma launchers, which are mounted on Big Chungus' rather muscular arms.
There are a couple issues that SamPT flags: Big Chungus' ears, and part of his forehead, do not have hit detection and are thus unaffected by gunfire, so you'll want to aim more for centre-mass when approached by the creature. Second, and I believe SamPT has put this best: "Glory kills look messed up. Not really fixable, sorry." Yeah, we can imagine.
Doom Eternal review
,
Doom Eternal system requirements
,
Play Doom Eternal
---
PCGamesN Wednesday, March 2, 2022 5:57 PM
Capcom has just announced next-gen versions of its last few Resident Evil games, and as usual for those of us playing on PC, that means we get to enjoy the upgrades via free patches. Resident Evil 7, the Resident Evil 2 remake, and the Resident Evil 3 remake will all get ported to PlayStation 5 and Xbox Series X and S this year, and we'll be getting a patch on PC, too.
The next-gen patches for all three games will add "cutting-edge features including ray tracing, high frame rate and 3D audio", Capcom says in a press release. The updates will arrive "later this year", and existing owners on PlayStation and Xbox will get upgraded to the next-gen version for free. The PC patch will arrive at the same time, as a free download for all players.
Capcom implemented ray tracing for the most recent entry in the series, Resident Evil Village, which also launched on the new consoles last year. Since the older games still run on the same RE Engine, it's not too surprising to see these features implemented there - but it's a nice little bonus, regardless.
Resident Evil 2 review
,
Resident Evil 2 system requirements
,
Resident Evil 2 Tyrant
---
PCGamesN Wednesday, March 2, 2022 4:22 PM
With over a million copies sold, God of War looks set to become the most successful game of an already successful bunch of erstwhile PlayStation exclusives coming to PC. It's a sound strategy, cashing in on last-generation games that are well past their selling prime, giving them a glitzy high-res, high-fps curtain call on the grandest stage of all. It gives games that have already had glowing reviews another round of glowing reviews (just look at our God of War review), while garnering a steady stream of publicity through all the brilliant and sometimes unhinged mods that appear shortly after release, like turning Kratos into Mike Tyson or letting you play Horizon: Zero Dawn in VR.
Just a few years ago that would've been a pretty pioneering strategy. But at a time when Microsoft is successfully Netflixifying videogames through PC Games Pass, bringing all its first-party games to PC from day one, and scooping up the biggest IPs by buying out the likes of Zenimax and (subject to an FTC investigation) Activision-Blizzard, it's not nearly enough. Microsoft will soon have former PS1 icons Spyro and Crash Bandicoot in its roster.
Microsoft and Sony's proxy war on PC has been great for us of course; PC gamers can now cavort with the likes of Master Chief, Kratos, and soon Nathan Drake like that's the most normal thing in the world. But while Microsoft has pulled out all stops on PC, it feels like Sony is still fielding its reserves. Clearly, Sony wants that PC foothold, but it needs to do more.
---
PCGamesN Wednesday, March 2, 2022 3:13 PM
A Ukraine-based game developer who worked on World of Tanks has called on the game's publisher, Wargaming, to add an in-game message or news article alerting players to the situation in Ukraine as the Russian Federation carries out its invasion of the country, bombarding cities across Ukraine.
"Ukrainians are dying, thousands are sitting in shelters," writes 'Vitaliy T.', who is now the chief technology officer for a private transportation company, in a LinkedIn post. "The lives of your employees, ex-employees, their kids, their friends are at risk." Vitaliy includes several images of destroyed tanks and armoured vehicles, as well as a bombed-out bedroom with a computer monitor covered in dust and debris.
"I guess it was a boy's room," Vitaliy writes. "Look closely at his monitor - he could be using it to play [World of Tanks] at this moment if there were no war outside." Another image, posted in the comments, shows an apartment building struck by a bomb. Vitaliy says it's located just "a couple of buildings" from his home.
---
PCGamesN Wednesday, March 2, 2022 1:50 PM
Epic, the company behind Unreal Engine, mega-popular battle royale game Fortnite, and the Epic Games Store, is buying Bandcamp, the venerable indie music store. As the companies say in a press release, "Bandcamp will play an important role in Epic's vision to build out a creator marketplace ecosystem for content, technology, games, art, music and more."
Announcement materials from both companies refer to a shared goal of "fair and open" online platforms offering artists and creators a greater share of the money they've earned. Epic's Steve Allison says that Bandcamp's artist-friendly revenue model "aligns closely with Epic's approach to supporting creators across all media and enabling them to connect directly with their fans".
"Bandcamp will keep operating as a standalone marketplace and music community," co-founder and CEO Ethan Diamond assures users, "and I will continue to lead our team." All Bandcamp's current services and initiatives will remain in place, though with additional help from Epic, the company will "expand internationally and push development forward across Bandcamp, from basics like our album pages, mobile apps, merch tools, payment system, and search and discovery features, to newer initiatives like our vinyl pressing and live streaming services."
Fortnite V-Bucks
,
Fortnite Skins
,
Fortnite Creative Codes
---
PCGamesN Wednesday, March 2, 2022 1:08 PM
There are six new achievements to unlock in the strangely addicting horde survival game Vampire Survivors. As players know, new achievements means new stuff to find, and this update adds some exciting new content to the popular indie game.
The biggest new addition is a new zone, which is called the Dairy Plant. It's quite a bit more complex than the existing forest and library stages, with lots of terrain and obstacles to navigate and hordes of several new enemy types. The first batch you'll into are some ornery lizardmen, but they're accompanied by a new version of the encircling plants from the first stage. This time around, it's snake head statues and what appear to be jellyfish - they'll appear in a circle around your character, meaning you'll need to clear out everything that's trapped in there with you.
There's also a new weapon to find in update 0.3.0. We haven't found it yet, but as usual, there are clues to be found in the six new achievements that have arrived along with the update.
---
Twinfinite Wednesday, March 2, 2022 7:23 PM
---
Twinfinite Wednesday, March 2, 2022 2:58 PM
---
Twinfinite Wednesday, March 2, 2022 1:29 PM
---
Siliconera Wednesday, March 2, 2022 7:00 PM
WSS Playground announced that worldwide sales for its indie text-based title Needy Streamer Overload passed 300,000 copies. The game came out on January 21, 2022 on Windows PC via Steam. To commemorate the occasion, WSS Playground released Line stickers and an animated profile background. [Thanks, Gamer!]
Though the game is still new, Needy Streamer Overload garnered attention from a number of streamers from companies like Hololive or Nijisanji playing it. As an example, here is Ouro Kronii's stream of the game, and this is Finana Ryugu's. The game does deal with heavy topics, such as mental illness and self-harm, so it may not be a game for everyone.
The Needy Streamer Overload Line stickers look like the ones that you can use in-game, and there are some of both Ame-chan and KAngel. For example, there is a sticker that you can use of KAngel with her ASMR setup or of Ame-chan getting frustrated that you haven't read her messages. These Line stickers were first announced on January 28, 2022 when Needy Girl Overload sales passed 100,000. As for the moving profile background, one side has KAngel and the other has Ame-chan.
Needy Streamer Overload is a multi-ending simulation game that puts the player in the shoes of P-chan. P-chan must help Ame-chan become a top streamer within a month. To do so, you can tell her how to live her daily life so she can get ideas for streams or de-stress. You also moderate her chat.
Needy Streamer Overload is readily available on Windows PCs via Steam.
The post Needy Streamer Overload Sales Pass 300,000 appeared first on Siliconera.
---
Siliconera Wednesday, March 2, 2022 3:00 PM
River City Girls Zero is the kind of game you'd think we wouldn't see! It's a localization of a Super Famicom game from 1994 called Shin Nekketsu Koha: Kunio-tachi no Banka. So what is it doing here? Well, WayForward's River City Girls spin-off starring Kunio and Riki's girlfriends Misako and Kyoko did well! This game also featured them as prominent characters! Which means it is here. The release in general is odd for another reason too. River City Zero has one localization based on the spin-off and an "original" one (Literal/Original) that doesn't take into account that character development. But what's interesting is how the comparison between the two shows how the localization process changes things to make them flow better and fall in line with how things are phrased in the new language.
The idea behind the two localizations is to offer one that takes into account the things we know about Misako and Kyoko from River City Girls. The thing is, this is a Super Famicom game that is very bare bones when it comes to its story. There isn't much there. The result is that the RCG localization can feel like it has more personality. It flows better and sounds more natural. Meanwhile, Original can be flat and awkward. It is more direct, but also sometimes might read like an unedited version of the RCG version of the script.
[gallery columns="2" link="file" ids="917448,917449"]
This comes up immediately, then continues repeatedly throughout River City Girls Zero. For example, when Kunio and Riki are jailed, Officer Takayama and an inmate named Gouji's references to a jail cell sound unnatural. In Original, they will call it Room 218." In RCG, it is "Cell 218." Both do mean the same thing, but in English we would only use "cell" to refer to someone's room in a jail. It's an example of a recurring stylistic decision. Rather than attempt to make things flow, it is more exact. The result is… well, I found it more difficult to read.
Directness isn't the only difference. The Original localization option features swearing. Words like "bastard" and "bitch" are used by major and minor characters. Which again, is a stylistic choice. These could honestly fit in either script. We are talking about some teenagers, delinquents, police, and villains, after all. They are rough around the edges. Colorful language would make sense.
[gallery columns="2" ids="917450,917451" link="file"]
However, I would say the absence of that language in the RCG localization River City Girls Zero means it tends to, well, treat Misako better. The Original localization can make the characters sound a bit crude or uncaring to her. At the same time, it makes her seem like a bad person. (Granted, she does behave in a somewhat shifty manner after seeing Kunio and Riki again.)
A good example is Kunio and Riki's conversation with a friend named Hiroshi. He comes to visit them in jail. Hiroshi brings up a rumor that suggests Misako is cheating on Kunio with the Daiki, the guy who "replaced" him as top dog. Kunio then calls her a "bitch" in the Original localization. In RCG, he calls her "unfaithful." I'd say the RCG script could come across as more realistic, rather than in line with a spin-off in which we're directed to root for, connect to, and see her as a hero. Especially if we are expected to believe they are in a committed relationship. But at the same time, we have a character who is the hero immediately believing someone without all the facts.
[gallery columns="2" link="file" ids="917446,917447"]
It also goes on to make her look bad in another way. Misako joins the party in River City Girls Zero. However in Original, it comes across that she doesn't want to. There's less enthusiasm. Which, between the earlier comments from Kunio and her behavior, makes me wonder why they are even together? The Original script feels like they really don't like each other, which made me think, "Why are they even together in the first place? Why is she even here?" I felt the directness hurt the overall atmosphere, while the RCG version added a sense of nuance that makes it feel like this is a temporary rough patch with tension that will pass.
Which version of the River City Girls Zero localizations someone will prefer will be up to them. I enjoy the RCG version more. It sounds more natural to me. (It also doesn't leave me wanting to correct certain words or phrases.) Someone might prefer the Original option. That's fine too. But the fact that both are here show how the localization editors provide can make a game flow and convey a message.
River City Girls Zero is available for the Nintendo Switch, PS4, PS5, Xbox One, and PC.
The post River City Girls Zero Shows Why Localization Matters appeared first on Siliconera.
---
Siliconera Wednesday, March 2, 2022 2:00 PM
Yuzo Koshiro composed music for many titles over the years, and Yacht Club Games' Mina the Hollower soundtrack will join the ranks. The developer announced via its Kickstarter that the composer joined the project. Koshiro also released a statement about contributing to the game.
I am grateful and honored to announce that I will work with Yacht Club Games for Mina the Hollower's soundtrack. I am so excited. https://t.co/8wR4PwPHVS

— Yuzo Koshiro (@yuzokoshiro) March 2, 2022
Since starting composing with games like Nihon Falcom's Xanadu Scenario II, Yuzo Koshiro worked on music for many titles from different genres and from different developers. In the past he's worked on the 7th Dragon series, the Actraiser series, the Etrian Odyssey series, the Shenmue series, the Streets of Rage series, Ys series, He also composes the soundtracks for games from own studio Ancient, such as the Gotta Protectors series.
The Mina the Hollower Kickstarter will end on March 3, 2022. It already passed its $311,503 funding goal. As of March 2, 2022, over $1,119,000 had been raised. This means five of its stretch goals ended up being met. As a result, the final game will have three starter weapons, cheat codes, a sound test, Mac and Linux versions, and a new game plus option. Its next goal is $1,200,000 to add a fishing minigame.
Mina the Hollower is expected to come to the Nintendo Switch, PS4, PS5, Xbox One, Xbox Series X, and PC in December 2023.
The post Yuzo Koshiro Music Will Appear in Mina the Hollower appeared first on Siliconera.
---
Destructoid Wednesday, March 2, 2022 7:00 PM
---
Destructoid Wednesday, March 2, 2022 6:00 PM
---
Destructoid Wednesday, March 2, 2022 5:00 PM
---
Destructoid Wednesday, March 2, 2022 4:30 PM
---
Destructoid Wednesday, March 2, 2022 4:00 PM
It's been 84 years… Back when Gran Turismo was one of the only simulation-heavy racing games, it was an institution:...
The post Review: Gran Turismo 7 appeared first on Destructoid.
---
Destructoid Wednesday, March 2, 2022 3:00 PM
---
Destructoid Wednesday, March 2, 2022 2:15 PM
---
Destructoid Wednesday, March 2, 2022 2:00 PM
---
Destructoid Wednesday, March 2, 2022 1:30 PM
---
Destructoid Wednesday, March 2, 2022 1:00 PM
---
PC Invasion - FeedDDD Wednesday, March 2, 2022 7:15 PM
Stalker 2 has been in development for quite some time, but progress has had to take a necessary pause. The game's developer, GSC Game World, is Ukrainian. Due to the nation's current circumstances, game development is, understandably, not a priority. Development of the game is actually based in the Ukrainian capital of Kyiv. So the safety of the people working on the title is of the utmost importance, hence the temporary break from forward progress. It is, of course, entirely unclear as to when development will be able to continue, as Ukraine is under attack by Russia. The hiatus was announced today alongside a video published onto YouTube by GSC Game World. The video was initially planned as an update for fans of the game to be able to get a glimpse of how the motion capture system would work. For the first 30 seconds, this footage is shown, with actors wearing motion-capture suits and pointing prop firearms at one another. But the video then cuts to recent foota...
---
PC Invasion - FeedDDD Wednesday, March 2, 2022 5:30 PM
At current, Yacht Club Games' Mina the Hollower is only a day away from the end of its Kickstarter campaign. The adorable Zelda-like from the Shovel Knight creators already grabbed my attention. However, after yesterday's announcement, now it has my ear. The famous video game composer, Yuzo Koshiro, is helping out with the soundtrack for Mina the Hollower. He's only composing two tracks, but that doesn't mean I won't have them on repeat for hours. For those who don't recognize the name, Koshiro belongs to the old guard of video game music. Koshiro began back in the '80s, where he composed music for the Ys franchise. His work got popular back in the 16-bit era, where he composed music for games like the Streets of Rage trilogy and The Revenge of Shinobi. He also helped compose the excellent Shenmue soundtrack later on, and provided a few tracks for Streets of Rage 4. Koshiro has been around, and soon he'll provide some songs for Mine th...
---
PC Invasion - FeedDDD Wednesday, March 2, 2022 5:30 PM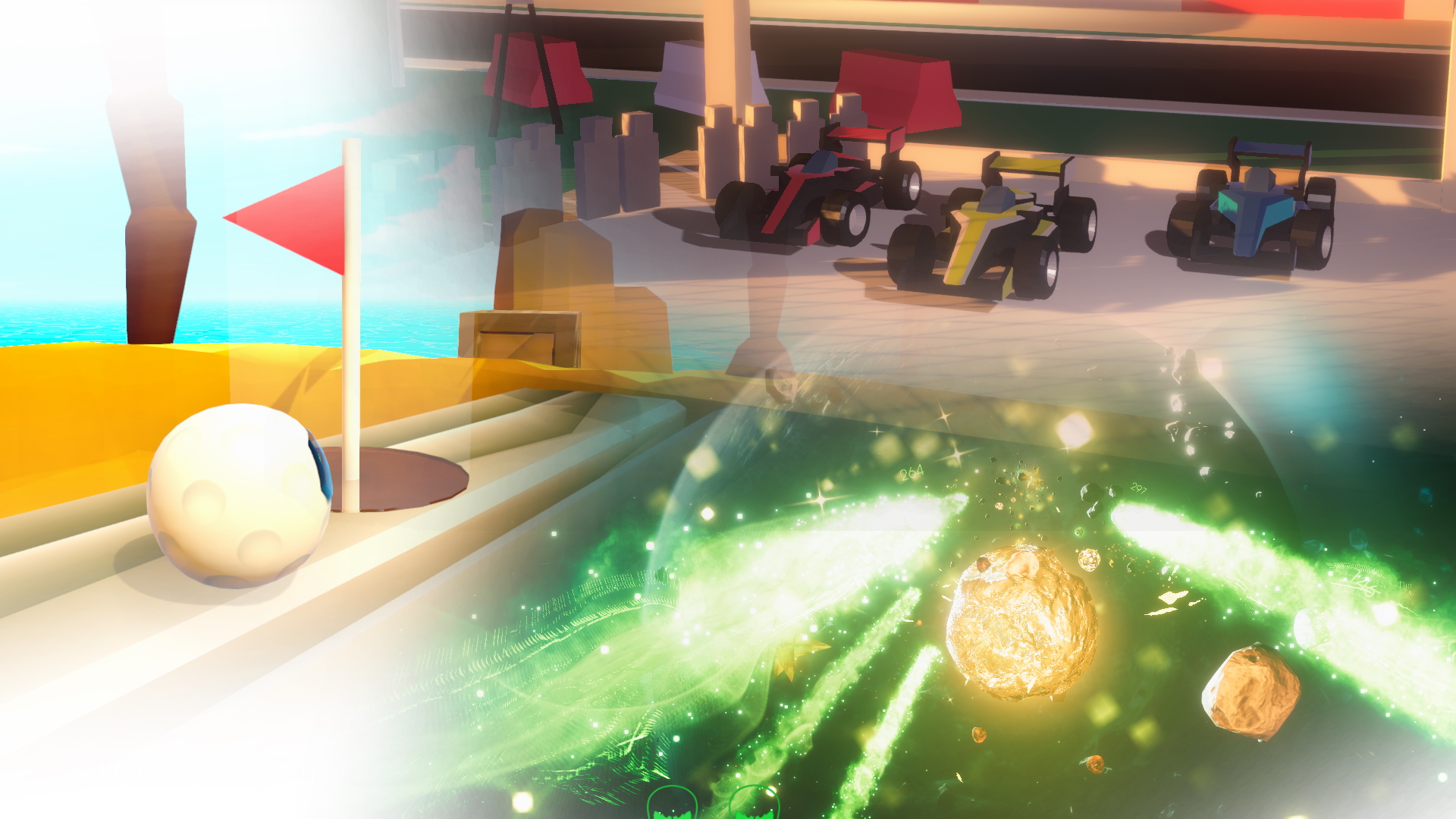 The Steam Next Fest has become a regularly anticipated occurrence that drops every few months, endowing the libraries of curious customers with fresh demos for upcoming indies. Considering the sheer number of Steam releases at any given time, the discoverability offered by each Next Fest must certainly be appreciated by the up-and-coming creators behind these demos. With so much on offer, finding the best demos from the Steam Next Fest is always a top priority. I've covered two other Next Fests in the past and walked away with a handful of treasures each time, often without much of a fuss. But, I have to admit that this go around was surprisingly…underwhelming, for lack of a better term. While I excitedly started off this collection with a little over 20 titles, only eight managed to really capture me enough to include here. Nevertheless, the fact that these titles did stick the landing at all is to be commended, and I genuinely look forward to their full releases. Perha...
---
PC Invasion - FeedDDD Wednesday, March 2, 2022 4:30 PM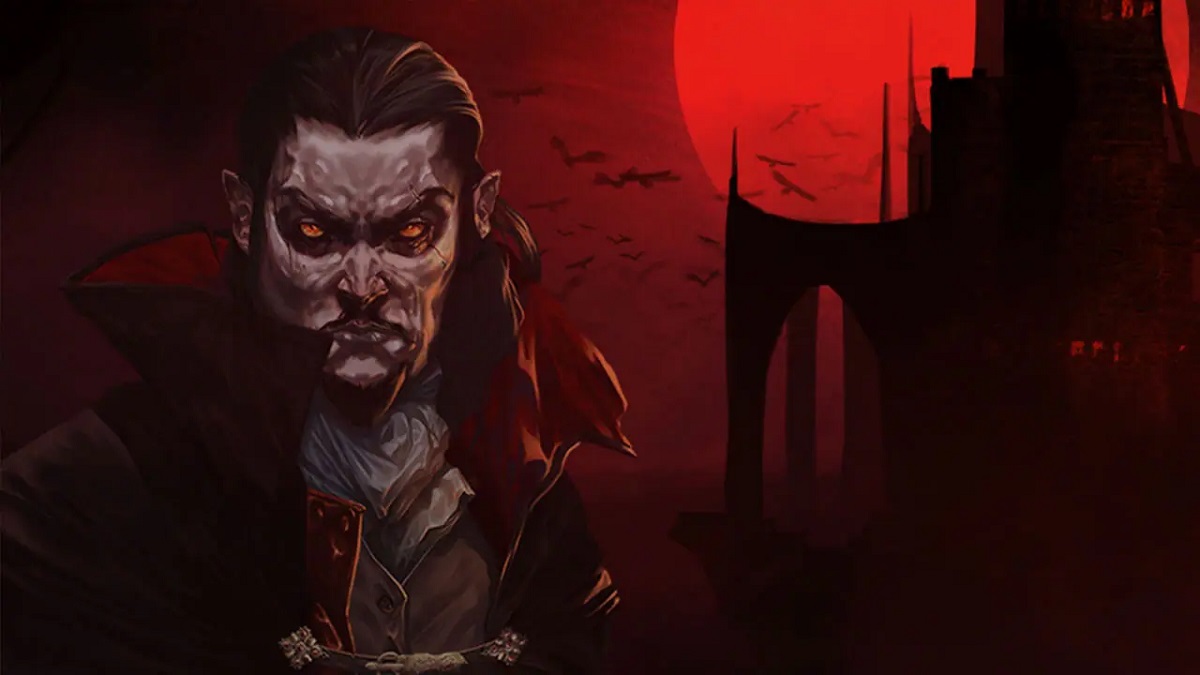 The rogue-lite Vampire Survivors is still fiercely swinging its whip, with tens of thousands of players still sending monsters back down to Hell. And today, demons slayers the world over have more reason to dive back into the slaughter. Developer poncle unleashed a patch today for Vampire Survivors, adding more content like a new stage (at last). Having another area to explore and fight has been in high demand for a while. Previously, Vampire Survivors only had a few locations, so more content like a new stage is most definitely welcome. There is a hoop you need to jump through in order to unlock it, though. Frankly, if your monster-hunting skills are up to snuff, then you shouldn't find the requirement too taxing. Without revealing too much, just go play in the Inlaid Library for a while and check the new achievements. The new stage looks to be a monster laboratory, which certainly fits well with the game's theme. Except I think it's called Dairy Plant. Its...
---
PC Invasion - FeedDDD Wednesday, March 2, 2022 4:00 PM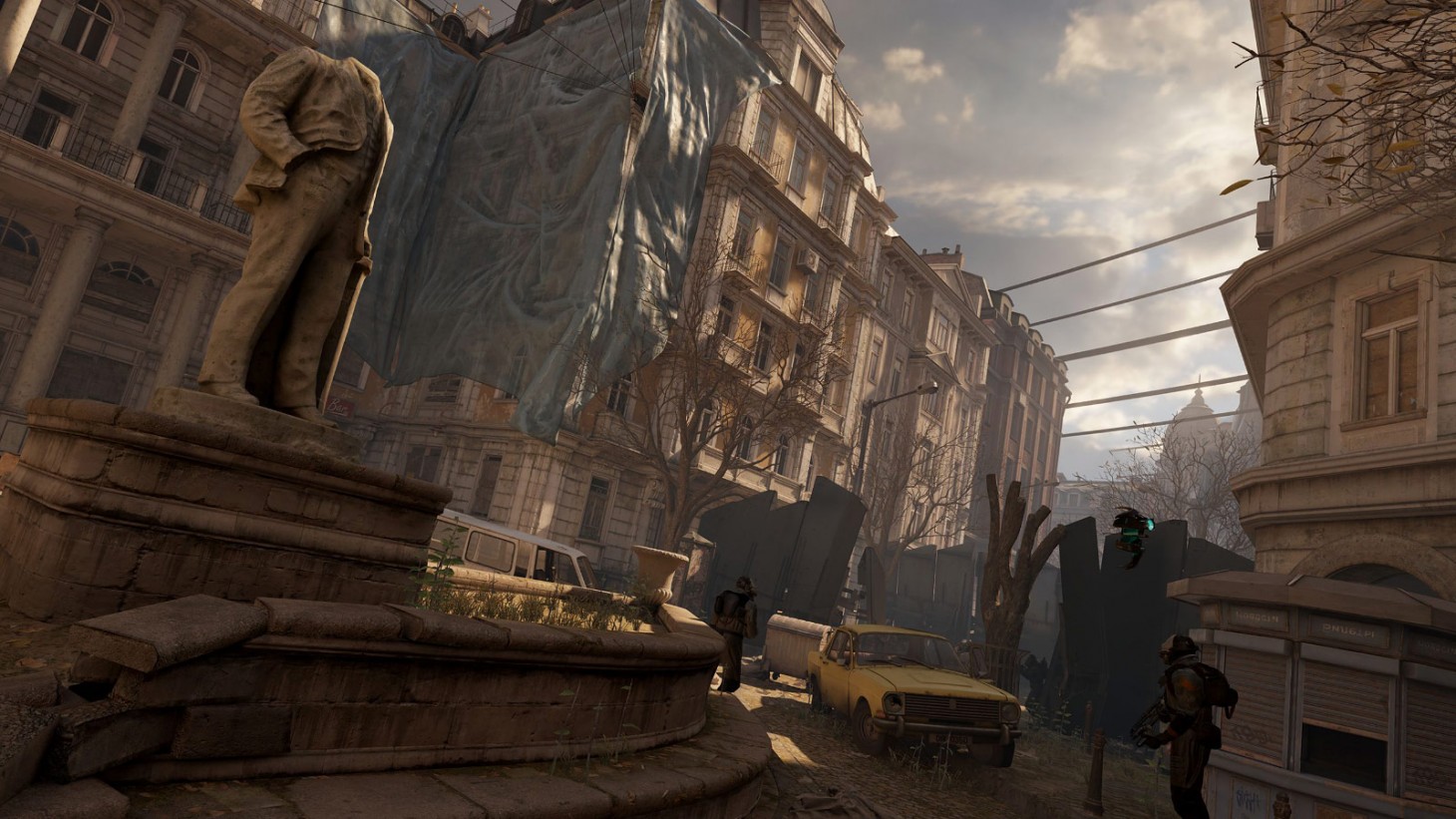 Gaming enthusiasts everywhere have long heralded Valve as one of the greatest developers currently in the industry. Games like Half-Life, Portal, and Left 4 Dead have massive followings, and many still talk about the company's output. Despite the company's success, however, Valve has slowed down its release of new games within the past decade or so. These days, the company primarily focuses on its Steam service and its various technologies. And the few games it does release usually serve as showcases for these technologies. Having said that, this trend could very well change, as Valve confirmed that it has several games in the works. This news comes courtesy of a recent interview with Valve hosted by Axios. Although this interview mostly discussed the Steam Deck and its various capabilities, it did include a statement by Valve designer Greg Coomer that confirmed the company's plans to put out more games in the future. As one might expect, Coomer did not disclose an...
---
Tabletop Gaming News Wednesday, March 2, 2022 6:00 PM
---
Tabletop Gaming News Wednesday, March 2, 2022 5:00 PM
---
Tabletop Gaming News Wednesday, March 2, 2022 4:00 PM
---
Tabletop Gaming News Wednesday, March 2, 2022 3:00 PM
---
Tabletop Gaming News Wednesday, March 2, 2022 2:00 PM
---
Player Assist | Game Guides & Walkthroughs Wednesday, March 2, 2022 4:48 PM
Ascent has always been one of the more traditional maps in terms of overall feel and gameplay. Most if not all players who came into VALORANT in its early days likely came from the Godfather of the Tactical Shooting genre: CSGO. Ascent's layout features the traditional two-bombsite affair with a spacious middle lane that splits […]
---
Player Assist | Game Guides & Walkthroughs Wednesday, March 2, 2022 2:52 PM
Kunoz Simulazioni, a software development company based in Italy, is the developer of a well-known community favorite simulator in the original Assetto Corsa. Assetto Corsa drew positive reviews left and right shortly after its release and remains to be one of the more popular driving simulators in the market, thanks to its mod-friendly platform and […]
---
Pivotal Gamers Wednesday, March 2, 2022 7:20 PM
What's up all? We have another excellent offer from itch.io for IMPOSTOR. Let's hear them out. Get IMPOSTOR for FREE! A few words about IMPOSTOR This is a short horror-themed jam game I created for the Halloween season as a creepy present! :3 Last minute notes Login with your itch.io account, follow the on-screen instructions to add it to your library. Still here? Just click on t...