---
Kotaku Thursday, December 1, 2022 7:10 PM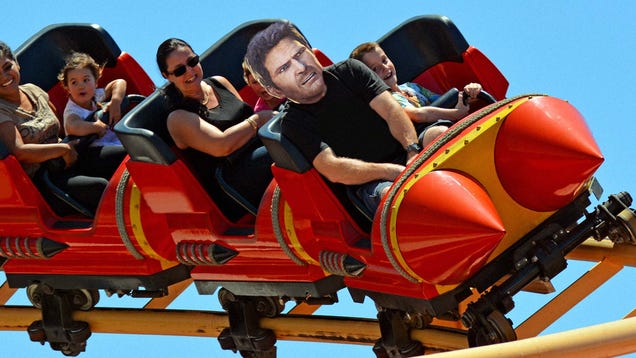 The Uncharted movie wasn't great, but it did make a lot of money, so someone has decided to turn it into a roller coaster. But, as I likely don't need to point out to you, Uncharted was a film adaptation of the Uncharted games. That leads us to now, where you are reading a story about a roller coaster based on a movie…
---
Kotaku Thursday, December 1, 2022 6:55 PM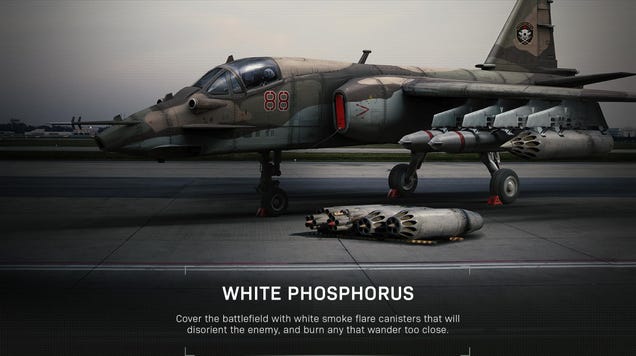 The U.S. Army's gamer to soldier pipeline is hardly a secret at this point, but new documents show its recent, detailed plans to spend millions to recruit Gen Z through gaming-related sponsorships and ad campaigns. The partnerships ranged from Call of Duty Twitch streamers to sponsoring content at IGN and G4, with the…
---
Kotaku Thursday, December 1, 2022 4:45 PM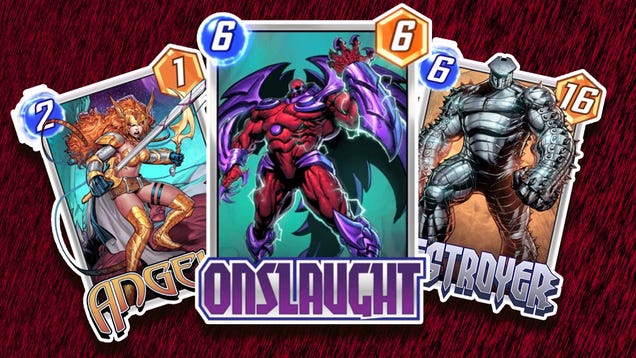 I've got some bad news for folks running Onslaught or Destroyer decks in card battler Marvel Snap: These cards and a few other powerful favorites have just been slightly nerfed by developer Second Dinner. But there's some good news, too: The nerfs aren't too bad, so you might still be able to use these fine cards in…
---
Kotaku Thursday, December 1, 2022 3:35 PM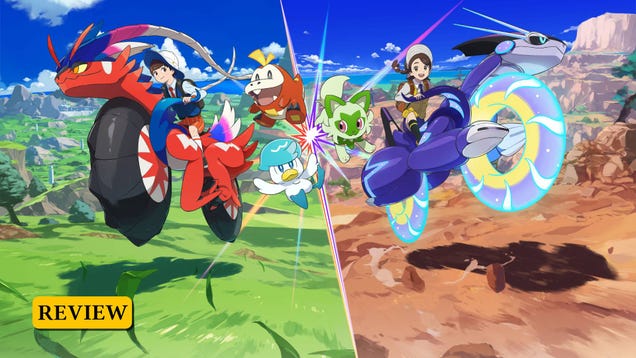 While I motorbiked off three consecutive cliffs in Pokémon Scarlet, I was forced to confront a hard reality about myself: I struggle with change like anyone else. I talk big about wanting innovative gameplay but, in a Pokémon title at least, I wanted the familiar comforts of knowing exactly what to do. I wanted up to…
---
Kotaku Thursday, December 1, 2022 2:25 PM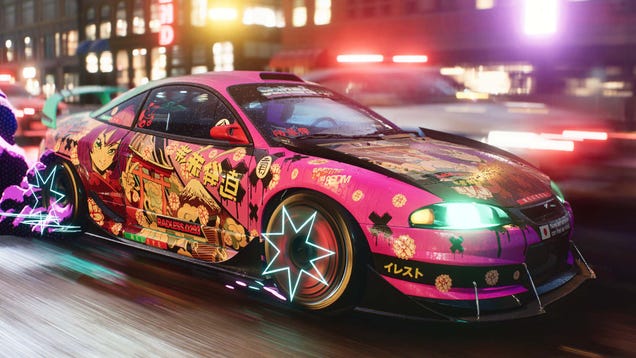 After it leaked earlier this year, many were curious about the next Need for Speed game's apparent new direction. It seemed to be going full anime, complete with cel-shaded characters. And while that isn't entirely the case, NFS Unbound is still a fresh and exciting shift for the franchise, which might help elevate it…
---
Kotaku Thursday, December 1, 2022 1:40 PM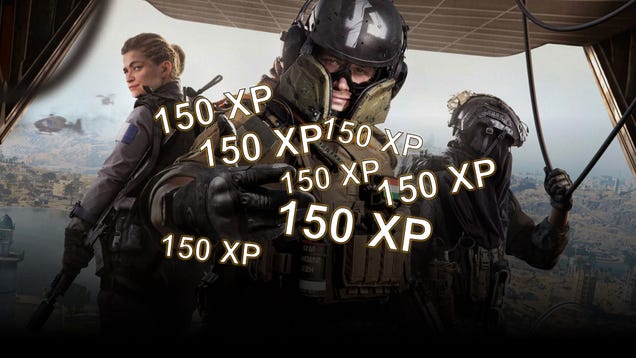 Like a Hans Zimmer soundtrack, the latest Call of Duty: Warzone glitch (or exploit, if you ask me) involves spamming the same tactic over and over, potentially reaping rewards with no end in sight. All you need is a revive pistol and the willingness to be obnoxious—a tall order, I'm sure, for Call of Duty players.
---
PCGamesN Thursday, December 1, 2022 6:02 PM
It's now been a year since the launch of Battlefield 2042, and the FPS game has come a long way. Developer EA/DICE has more plans in store, though, and has now provided a few hints at what's to come after Season 3 in a Battlefield 2042 roadmap update.
First up, there are two updates coming during the current season, with the first one due out sometime later in December. Battlefield 2042 update 3.1 will introduce the reworked version of the launch map Manifest, with its flags brought in closer to the action and improved visibility across the map.
Battlefield 2042 review
,
Best multiplayer games on PC
,
Best FPS games on PC
---
PCGamesN Thursday, December 1, 2022 5:16 PM
A Destiny 2 Assassin's Creed Valhalla crossover will launch December 6 in both games, allowing players of the Viking-themed adventure game to don styles inspired by the popular space game and vice-versa.
The crossover tie-in coincides with the launch of Destiny 2 season 19. Upon the new season's release, players can visit Eververse to spend their Silver on an Assassin's Creed-themed ship, a Sparrow, an Apple of Eden Ghost, finisher cosmetics, and three armour sets featuring styles from Assassin's Creed Valhalla characters Eivor, Kassandra, and Altair.
MORE FROM PCGAMESN:
Destiny 2 classes
,
Destiny 2 exotics
,
Destiny 2 builds
---
PCGamesN Thursday, December 1, 2022 3:42 PM
A major Marauders update is coming in December that will add a new multi-stage boss encounter to the dieselpunk sci-fi game, the developers have now confirmed. The Red Baron update adds an apex space pirate boss, and you'll have to defeat him in ship-to-ship combat before heading aboard and taking him out in close-quarters combat.
MORE FROM PCGAMESN:
Marauders alpha impressions
,
The best survival games on PC
,
The best space games on PC
---
PCGamesN Thursday, December 1, 2022 2:20 PM
Path of Exile update 3.20 has been revealed by Grinding Gear Games, and it centres around a new roguelike dungeon coming to the RPG game called The Forbidden Sanctum. In addition, the update is reworking several big systems including the Atlas Tree and Eldritch altars, as well as providing some big buffs to underused unique weapons. It will also see the introduction of new Path of Exile monster mods to replace the controversial Archnemesis system, and the full rollout for a Ruthless mode aimed at hardcore Diablo 2 veterans.
PoE 3.9 release date
,
Best free PC games
,
Free MMO list
---
PCGamesN Thursday, December 1, 2022 1:00 PM
Horror game classic Amnesia returns, bringing open-world mechanics, player-driven gameplay, and guns to the creepy Steam hit, as Soma and Penumbra developer Frictional Games introduces us to The Bunker, its new, terrifying vision of World War One.
Best horror games
,
Best stealth games
,
Best war games
---
Rock Paper Shotgun Latest Articles Feed Thursday, December 1, 2022 5:28 PM
Arctic's MX-4 thermal paste is my go-to choice for basically every system I own, from CPU/GPU test rigs to my own personal PC, so I felt that I should let you know that a hefty 8g tube of MX-4 is down to £5.87 on Amazon right now - a little more than 40% off its £9.99 RRP.
---
Rock Paper Shotgun Latest Articles Feed Thursday, December 1, 2022 5:10 PM
Microsoft's Xbox Series Wireless Controller is a great fit for PC too, and at the Microsoft Store today you can grab one for $39.99 instead of the usual $59.99 - and in a choice of black, white, blue or red colourways.
This is a great pickup for PC gaming, especially if you like platformers, racing games, action titles and the like, of which there are plenty on PC.
---
Rock Paper Shotgun Latest Articles Feed Thursday, December 1, 2022 3:20 PM
EA Dice would like to remind you once again that they are "all-in" on Battlefield, and their latest evidence is laying out their plans for updating Battlefield 2042 in 2023. Those plans include reintroducing classes, the first details on season four and its new specialist, and the confirmation that there will be a season five.
---
Rock Paper Shotgun Latest Articles Feed Thursday, December 1, 2022 2:23 PM
Sonic Frontiers split opinion like most Sonic games do when it released earlier this year. Even Ed in our Sonic Frontiers review was split between finding it fun and frustrating.
Well, maybe this will help: Sega have announced three updates to come in 2023, all of which will be free, and the last of which will add new playable characters and story.
---
Rock Paper Shotgun Latest Articles Feed Thursday, December 1, 2022 2:20 PM
The long-awaited Path Of Exile 2 will be fully unveiled next year, first at Exilecon 2023 before heading to Gamescom in August for European players to check out in the flesh, devs Grinding Gear Games have confirmed. Path Of Exile 2 had been pencilled in for a 2022 release, but it's now looking like the sequel could arrive in time for the series' tenth anniversary. A beta is planned, too, and dates for that will be announced when the game is shown at Exilecon.
---
Rock Paper Shotgun Latest Articles Feed Thursday, December 1, 2022 2:20 PM
Fantasy action RPG Path Of Exile's been kicking about for nearly a decade, but it's still receiving hefty chunks of fresh stuff every three months. The latest, roguelike expansion Forbidden Sanctum, was revealed fully today during a livestream by devs Grinding Gear Games. You can see more of what to expect when update 3.20 Forbidden Sanctum opens its doors on December 9th in the trailer below.
---
Rock Paper Shotgun Latest Articles Feed Thursday, December 1, 2022 2:05 PM
Kart racer Disney Speedstorm had a vague "2022" release date, but there's perilously little 2022 left. Developers Gameloft have now confirmed what you could have guessed: the game will now release sometime in 2023 instead.
---
Rock Paper Shotgun Latest Articles Feed Thursday, December 1, 2022 1:32 PM
Today's Google Doodle - the daily, sometimes-interactive twist on the search engine's logo - offers up a handful of arcade mini-games to play with in your browser. They're simple novelties, but there's also an edit button on each one that allows you to tinker with them so you can plop down your own walls, enemies, switches and keys. The Doodle has been built to celebrate Jerry Lawson, a Black video game pioneer and the engineer who led the team that designed the first home video game console to use cartridges.
---
Twinfinite Thursday, December 1, 2022 7:15 PM
Paramount has dropped the awaited teaser trailer for Transformers: Rise of the Beasts.
---
Twinfinite Thursday, December 1, 2022 6:05 PM
The second Ant-Man and the Wasp Quantumania trailer is finally here!
---
Twinfinite Thursday, December 1, 2022 5:55 PM
Marvel Releases the Guardians of the Galaxy Vol. 3 Teaser Trailer
---
Twinfinite Thursday, December 1, 2022 5:32 PM
Dial of Destiny looks like a very fitting end for Indiana Jones.
---
Twinfinite Thursday, December 1, 2022 5:26 PM
Today Capcom announced that the Nintendo Switch console exclusivity for Monster Hunter rise is ending soon.
---
Twinfinite Thursday, December 1, 2022 5:23 PM
Au revoir, frérot!
---
Twinfinite Thursday, December 1, 2022 4:42 PM
Jujutsu Kaisen has been just about unstoppable this year.
---
Twinfinite Thursday, December 1, 2022 4:36 PM
The Calllisto Protocol features advanced graphics delivering terrifying visual, but it take a lot of work to get there.
---
Twinfinite Thursday, December 1, 2022 2:29 PM
I am Groot!
---
Twinfinite Thursday, December 1, 2022 2:22 PM
We're burning with curiosity to find out the answers!
---
Twinfinite Thursday, December 1, 2022 2:21 PM
Could this Star Wars plot point ever be resolved?
---
Twinfinite Thursday, December 1, 2022 1:30 PM
Horror fanatics, this will be your next must-see movie.
---
Twinfinite Thursday, December 1, 2022 1:24 PM
The 1997 anime adaptation of the iconic manga series Berserk is making its way to Netflix December 1st.
---
Twinfinite Thursday, December 1, 2022 1:14 PM
Meet The Witcher and friends in the new Lost Ark event.
---
Siliconera Thursday, December 1, 2022 7:05 PM
PlayStation confirmed the leaks that Monster Hunter Rise will appear on PS4 and PS5 on January 20, 2023. The PS5 version of the game in particular will have some exclusive features and upgrades from the Switch and PC versions of the game. The PlayStation Blog brought up the changes.
Trophies will be available in both PS4 and PS5 versions of Monster Hunter Rise. The PlayStation Blog noted that PlayStation players do not need to be on the same platform to engage in co-op. A PS4 player can play with a PS5 player, and vice versa. However, it does not appear as if you will be able to take part in multiplayer with a player on a completely different console. For instance, a PS4 player would not be able to co-op with someone on the Nintendo Switch.
As for the general performance and mechanics of the game, PS5 players will have an advantage. For starters, PS5 players will be able to choose if they want to play the game in 4K (up to 60 FPS) or 1080p (up to 120 FPS). This option, as well as 3D audio, will be available at launch. There will also be additional feedback from the controller if you use a shield or Gunner weapons. This is due to the adaptive triggers in the PS5 DualSense controller.
Monster Hunter Rise will launch digitally for the PS4 and PS5 on January 20, 2023. Those who pre-order the game can get Layered Armor for your Palamute or Palico, as well as a Novice Talisman. It will also appear on the Xbox Game Pass. Monster Hunter Rise is readily available on the Nintendo Switch and Windows PC.
The post Monster Hunter Rise on PS5 Will Have More Options appeared first on Siliconera.
---
Siliconera Thursday, December 1, 2022 5:30 PM
Nintendo shared several tweets introducing Zephia and Marni, two new characters and villains in the upcoming Fire Emblem Engage.
Zephia is the leader of the Fire Emblem Engage "Four Hounds," who are planning to revive the Fell Dragon. She is also a descendant of the Demon Dragon Clan who live for millennia. Zephia has been working in the shadows for the dragon Sombron to collect the Emblem Rings.
https://twitter.com/FireEmblemJP/status/1598225889480908802
Marni is another member of the "Four Hounds" in Fire Emblem Engage. She is a confident and moody knight in armor. Marni seems cheerful and cute, but she is quick to look down on others because of her own might.
https://twitter.com/FireEmblemJP/status/1598226392742875138
In the Japanese dub of the game, Rika Fukami will voice Zephia. She is best known as the voice of Sailor Venus in a variety of Sailor Moon media, Fran in Final Fantasy XII, and Alex Wesker in the Resident Evil series.
Ruriko Aoki will voice Marni. She has previously voiced Riina Tada in The Idolmaster: Cinderella Girls, Marin in Hyrule Warriors Legends, and Nene Onemine in Komi Can't Communicate. It is currently unknown who will voice the villains Zephia and Marni in the English dub of Fire Emblem Engage.
Fire Emblem Engage will come out worldwide on January 23, 2023 for the Nintendo Switch.
The post Fire Emblem Engage Introduces Villains Zephia and Marni appeared first on Siliconera.
---
Siliconera Thursday, December 1, 2022 5:00 PM
Megahouse is selling a new figure based on Persona 5 Royal character Haru "Noir" Okumura. Part of MegaHobby's Lucrea line, the collectible piece shows Haru in her Phantom Thief outfit. [Thanks, Hobby Watch!]
Check out some preview shots of the figure in the gallery. Previous Lucrea line figures based on Persona 5 Royal include ones of Fox, Joker, and Crow.
[gallery columns="4" size="medium" ids="941772,941773,941776,941778,941780,941782,941784,941786" link="file"]
The Persona 5 Royal Haru Noir Lucrea figure refers to Haru by her codename among the Phantom Thieves. Dressed in the Noir outfit, Haru sports a vest, frilled shirt, and flared shorts over tights. She also wears her hat, with its feather accent, with a Phantom Thief mask. The figure comes with replacement arms to take on two poses. One pose has Haru hold her melee weapon, a battleaxe. The other shows her holding her gun, a grenade launcher. The figure stands on an acrylic base, but the base also has a sculpted explosion cloud. From the cloud emerges Morgana in his car form. Finally, Haru's mask is removeable by replacing the hair piece.
The figure stands 245mm tall (about 9.6 inches), and costs 24,200 Yen (about $178 USD). Pre-orders begin in Japan on December 2, 2022, and end in February 2023. Its estimated ship window is August 2023. It's also a limited build: Only Premium Bandai, the Atlas D Shop, and AmiAmi will carry the figure.
The post Persona 5 Royal Haru Lucrea Figure Includes Morgana Car appeared first on Siliconera.
---
Siliconera Thursday, December 1, 2022 4:30 PM
Developer Smilegate confirmed that The Witcher crossover event that appeared in the Korean release of Lost Ark will arrive in January 2023 in North America and Europe. The crossover event will see characters such as Triss and Yennifer appear in the game. Additionally, special cosmetics will be available to obtain through the in-game store. These will include character customization scars, emoji, unique Stronghold structures, and Cards.
Players will be island-bound for the upcoming The Witcher crossover event. It will feature a unique scenario during which a strange vortex has appeared, disrupting the island's festivities. This will introduce the aforementioned characters into the world of Lost Ark.
In November 2022, Smilegate rolled out a massive update for Lost Ark. This included the introduction of the Reaper class. It is the third Assassin Advanced Class to appear in Lost Ark. To celebrate the class appearing in the North American and European versions of the game, players can obtain a Punika Powerpass which can be redeemed until January 18, 2023. Additionally, several changes accompanied this update. One of which included a shift in how players can earn gold in the game.
Lost Ark is available on PCs, with The Witcher crossover event to appear in January 2023 for North America and Europe.
The post Lost Ark and The Witcher Crossover Will Appear in January 2023 appeared first on Siliconera.
---
Siliconera Thursday, December 1, 2022 4:00 PM
Dragalia Lost is dead, and it means we've lost easy access to one of the best video game soundtracks out there. Given the nature of the game, especially in its final years, people might not have noticed this plucky Cygames and Nintendo title. Which means, well, you missed out! The title featured some of the catchiest tunes ever heard in a mobile game. A big part of that is all because of singers attached, especially when you consider Daoko's big song contributions to Dragalia Lost.
https://www.youtube.com/watch?v=5j5yrNIGv6A&ab_channel=NintendoMobile
Knowing who Daoko is an important point. She's a Japanese pop singer and rapper who's been crafting catchy tunes since 2012. She became famous like many do nowadays, via sharing her creations online. (Though her beginning involved Niconico, rather than sources like YouTube or TikTok.) When Dragalia Lost launched in September 2018, it did so with tracks like Daoko's "Owaranai Sekai de (In an Unending World)" as the opening theme, "Bokura no Network (Our Network)" as the home screen song, "Ryuusei Toshi (Meteor City)" as a boss fight song, "Cinderella Step" as the results song, and "Bang!" coming up whenever you performed a summon. In short, when you downloaded Dragalia Lost, you weren't getting an ordinary game soundtrack. You essentially got access to a Daoko album when you downloaded the game.
https://www.youtube.com/watch?v=ixpiOSB0Kxg&ab_channel=%E3%83%89%E3%83%A9%E3%82%AC%E3%83%AA%E3%82%A2%E3%83%AD%E3%82%B9%E3%83%88%E5%85%AC%E5%BC%8FChannel
What was incredible about Dragalia Lost and its music is that this "Daoko album" was constantly growing. New songs continually appeared from the artist. A major event would happen in the campaign? Maybe there'd be a new song from Daoko to go with it! Like "Ichiban Boshi (First Star)" came up in alongside Chapter 11 of the story. What if there was a Raid? "Oni-san Kochira" from Daoko would accompany you. The Fire Emblem crossover came to Dragalia Lost? Daoko's going to sing the Fire Emblem theme song.
https://www.youtube.com/watch?v=HEout2YH-uQ&t=239s&ab_channel=NintendoMobile
Of course, while Daoko's contributions are a big part of what made the Dragalia Lost soundtrack so special, her songs weren't the only one that were great. Certain in-game characters featured special music or songs tied to them, due to the fact that they were performers, which meant singers like Liyuu and Kurokumo also contributed tracks. Nintendo even made a big deal of the Siren (Liyuu) concert and event worldwide, sharing a snippet of the performance. M‧A‧O, Pecorine's voice actress and established Japanese singer, even contributed the "Rainbow Riders" song for the Princess Connect! Re: Dive Dragalia Lost crossover. It ended up being this massive collection of incredible music. Even in 2022, we were getting new tracks from Kurokumo alongside Chapter 26 and Xenos boss battles, with tracks like "Truth is Calling" and "Words to Give" seeing us out.
Which brings us to the greatest tragedy of all. All of those incredible songs are gone and it is impossible to enjoy this full, amazing soundtrack for free, because Dragalia Lost is dead. Yes, official CD soundtracks exist. People on services like Spotify can hear some tracks. You can get Toy's Factory's Daoko x Dragalia Lost or Dragalia Lost Song Collection as permanent reminders, if you're willing to import and pay the price. But something truly special's been ripped away from us. Unless we see Cygames pull a Little Noah, we won't see Dragalia Lost again. At least, in the meantime, we can turn to sites like Spotify and YouTube to bring back these bops.
Dragalia Lost was available for Android and Apple iOS devices from September 2018 until November 2022, but now the game is dead.
The post Dragalia Lost Had the Best Game Soundtrack You Might Not Have Heard appeared first on Siliconera.
---
Siliconera Thursday, December 1, 2022 3:30 PM
Monster Hunter Rise will apparently be releasing for Xbox One, Xbox Series X, PS4, PS5, and PC through Xbox Game Pass on January 20, 2023. This information came up in a now deleted post from Xbox Dach, which is an official Xbox Twitter account. It stated that the entry in the Monster Hunter series would be branching out to other platforms other than the Nintendo Switch and PC via Steam. [Thanks, Gematsu!]
More information about Monster Hunter Rise on other platforms will appear sometime in the future. This will include potential additions to the title. Monster Hunter Rise originally released for the Nintendo Switch, with a PC port of the game appearing in January 2022. The game has proven to be financially successful for Capcom, earning its place as it's best selling single-platform title shortly after its initial release.
The title also climbed up Capcom's Platinum Title's list. It now sits at spot number three, just behind Resident Evil 7 at spot two, and Monster Hunter: World, which has remained Capcom's best selling title to date.
Update: The official Xbox and PlayStation Twitter accounts confirmed it.
https://twitter.com/xbox/status/1598438156537597952?s=61&t=zacEplTRXG-_Ame9obMVWQ
https://twitter.com/playstation/status/1598437181726642183?s=61&t=zacEplTRXG-_Ame9obMVWQ
Monster Hunter Rise will apparently appear on Xbox One, Xbox Series X, PS4, PS5, and PC through Xbox Game Pass on January 20, 2023. Monster Hunter Rise Sunbreak is on the Switch and PC now.
The post Monster Hunter Rise Xbox Game Pass, PS4, and PS5 Leaked (Update) appeared first on Siliconera.
---
Siliconera Thursday, December 1, 2022 3:00 PM
The Devil in Me is the final entry in Supermassive Games's The Dark Pictures Anthology, and it is a fitting end to the series. The game can be legitimately tense, with a genuinely intriguing story. It features more blood and gore than previous entries in the saga. However, all the viscera in the world can't cover up some glaring problems with the writing and the graphics.
Bloodiest Bed and Breakfast in America
The Devil in Me follows a documentary film crew from Lonnit Entertainment. They covered the case of H. H. Holmes, America's first serial murderer. A mysterious man named Granthem Du'Met contacts them and invites them to his estate. He's an avid collector of Holmes's artifacts. Director Charlie Lonnit agrees so that they can save their failing show. Unfortunately, it turns out that there is more to the offer, and the crew finds themselves trapped in a replica of the Murder Castle, all while a serial killer stalks them through the house.
A new addition to The Devil in Me is the inventory system, as well as tool-based puzzles. Tool-based puzzles rely on characters' signature items. For example, Charlie is the only one who can open up locked drawers with a business card. This makes the characters stand out and feel more unique, as opposed to the cast in Until Dawn, who felt interchangeable in terms of gameplay. It can add a new depth to the horror factor as well. Playing as Mark was a nightmare, because his red light was the opposite of helpful in all the dark rooms.
[gallery columns="2" link="file" ids="941303,941304"]
Importance of Stupidity
For reference, the only Supermassive Games interactive survival horror games I experienced prior to this were The Quarry and Until Dawn. I was pleasantly surprised by how much more palatable the cast of The Devil in Me is. The reasons behind their bickering are understandable, and they lack the childish traits that younger protagonists possess. There is a lesbian romance between Jamie and Erin that is very nice, but it could have used more time to develop. You can also re-kindle the romance between Kate and Mark, who recently broke up and aren't handling it very well. Charlie just wants a cigarette. Despite their faults, the characters are all ultimately fairly sympathetic.
The cast being more grounded and mature than the youthful folks of Until Dawn or The Quarry is a blessing and a curse. At first, I appreciated it, because they were making more intelligent decisions and the dialog did not make me cringe. However, I soon realized just how important campy and stupid humor can be in horror games. It takes away the opportunity for character development, even if that relies solely on my choices. It felt lacking to agree with everyone's choices, instead of sitting there with my head in my hands. Though I understand that this game is an homage of Saw, I kind of wished it had more of a B-horror vibe to keep things fresh throughout its 7-hour-long narrative.
[gallery link="file" ids="941307,941308,941309"]
The Devil in The Devil in Me
If this was any other genre, the characters would not be very charming. They did not actively offend me, which is more than most horror game protagonists can say. However, I found it difficult to get attached to them. When I accidentally killed someone, my only reaction was to sigh and lament the fact that I lost my chance at a trophy in the final hour. The other character who witnessed the murder did not even react. While the characters individually are fine, their interactions with each other needed a bit more work. The only relationship that felt like it developed or had the potential to be interesting was between Kate and Jamie, just because of how antagonistic it began.
While the game generally looked okay, I experienced a few hiccups with the graphics and textures. The textures sometimes need a few seconds to load after a cutscene begins. The facial expressions in this game can look wooden at times, or they revert to a default resting face at inopportune moments. Jeff, Marie, Charlie, and Erin stuck out as having the odder and more unnatural expressions. Despite the awful circumstances, a lot of characters maintained very stoic faces. This is in stark contrast to the highly emotive characters of The Quarry. The narrative also had a few issues. It does not make the most of the setting, for one thing, and the ending is exhausting. Every time I thought it was over, it would keep on going.
The camera was a major issue in some of the stages as well. If my character was in too tight of a spot, it was disorienting to try and move around because of how close the camera is to them and how dark the game is. Sluggish controls consistent in Supermassive Games's survival horror fare exacerbate this issue. Another problem I noticed was in Mark's camera. I often had to put it down and then use it again since he would somehow be in the shot. The final issue only occurred in subsequent playthroughs, when I would charge ahead. If another crew member happens to be following me and they're in the middle of shimmying through a tight opening, I am stuck in place until they finish their action. It's kind of annoying, especially because of how long it can take them to shimmy.
H. H. Holmes' Wild Ride
Jump scares were what I was most afraid of when I booted up The Devil in Me. In my opinion, any horror game or movie relying solely on them is not scary. Five Nights at Freddy's and Until Dawn are both examples of games the mechanic's overuse. It's lazy and shows a lack of effort in engaging with the aesthetics of the horror genre. Fortunately, while The Devil in Me does have a few jump scares, they are peppered throughout the story rather than being the entire game. The sound design, camera angles, and dark environments all aided in creating an atmosphere that was spooky, but never too intimidating.
The Devil in Me is a great game for horror fans, as well as those who enjoy true crime. As soon as I recognized H. H. Holmes from the prologue, I felt excited about what was in store. Its characters are inoffensive -- some may consider them bland -- but the plot helps to make up for them for the most part. With its relatively short play time, it's an easy game to loop in order to achieve the best ending. Or, perhaps you can channel your inner Holmes and attempt to kill them all. Like the Curator says in the beginning, the choice is in your hands. You're culpable for who lives and who dies.
The Dark Pictures Anthology: The Devil in Me is available for the PS4, PS5, Xbox One, Xbox Series X, and Windows PC.
The post Review: The Devil in Me Ends the Series on a High Note appeared first on Siliconera.
---
Siliconera Thursday, December 1, 2022 2:30 PM
A new month means a new Final Fantasy VII Remake calendar from Square Enix, and the December 2022 one features Crisis Core: FFVII Reunion characters. The official Japanese Twitter account shared the two newest images for the month. One is designed for computers, while the other is for mobile devices. Each one features Zack Fair, Cloud Strife, and Sephiroth as they appear in the Crisis Core prequel.
First, here's the FFVII Remake December 2022 calendar PC version. Zack is on the far left, Cloud is in the middle, and Sephiroth is at the end.

Next, here's the mobile version of that wallpaper.

This is the second FFVII Remake calendar in a row to focus on Crisis Core and Zack. The November 2022 one also starred the SOLDIER. In that one, we could see Zack posed with his Buster Sword for the month.
It's only recently that these calendars started sharing images of Crisis Core. For most of the year, they each focused on characters from FFVII like Cloud, Aerith, and the Turks.
Final Fantasy VII Remake is available for the PlayStation 4, while FFVII Remake Intergrade is out on the PlayStation 5 and PC. Crisis Core: Final Fantasy VII Reunion will release for the Nintendo Switch, PS4, PS5, Xbox One, Xbox Series X|S, and PC on December 13, 2022.
The post December FFVII Remake Calendar Shows Crisis Core Zack, Cloud, and Sephiroth appeared first on Siliconera.
---
Siliconera Thursday, December 1, 2022 2:00 PM
Square Enix announced a special Final Fantasy Trading Card Game Special PR Card Collection Noir set designed to celebrate the FFVII 25th anniversary. A 12-card set featuring notable characters from both Crisis Core and the original game both appear. It costs $79.99 for the album. Pre-orders opened at the official Square Enix storefront. However, these supplies are limited. Only 3,500 will be sold worldwide. They are expected to ship sometime in March 2023.
Here is the full set of 12 FFVII cards included in the Final Fantasy Trading Card Game Special PR Card Collection Noir. Each one has a foil stamp of Tetsuya Nomura's autograph on them. Also, while these are collector cards with special art and designs, they can be used in the game.
[gallery columns="6" size="full" ids="941768,941769,941770,941771,941774,941775,941777,941779,941781,941783,941785,941787" link="file"]
This is how the album the cards will arrive in will look. While the front cover is black, the interior pages' background features Cloud in Midgar behind the cards.
[gallery ids="941788,941791,941792" link="file"]
While in the album, the 12 cards can be displayed in there. There is a clear film keeping them protected and safe. The official product page did note that if someone removes the film, it could damage the cards and it can't be replaced.
The Final Fantasy Trading Card Game Special PR Card Collection Noir FFVII cards will ship sometime in March 2023. Pre-orders are open while supplies last.
The post Final Fantasy Trading Card Game Special PR Card Collection Noir Honors FFVII appeared first on Siliconera.
---
Siliconera Thursday, December 1, 2022 1:30 PM
Good Smile Company opened up pre-orders for its next Demon's Souls figure. This time, it taps into the PS5 version for the design. The Demon's Souls Fluted Armor figma will head into battle in October 2023 in Japan. The North American release will follow in December 2023. It will cost ¥15,800/$109.99. The price is due to things like including multiple pieces of Demon's Souls equipment like a Dark Silver Shield and Meat Cleaver.
To start, the Demon's Souls Fluted Armor figma is designed to be fully articulated and posable. As it is a suit of armor, there are no additional face plates. However, it does come with a full arsenal of weapons pulled from the game. Miniature versions of the Demon's Souls Broadsword, Dark Silver Shield, Iron Knuckle, Kite Shield, Knight Sword, Large Sword of Moonlight, and Meat Cleaver are all included. Both shields can be wielded as normal or equipped to the figure's back.
Here's a closer look at its poses and parts in Good Smile Company's official photos.
[gallery columns="5" ids="941756,941757,941758,941759,941760" link="file"]
The Demon's Souls Fluted Armor figma will come to Japan in October 2023 and North America in December 2023, and pre-orders for the figure close on January 12, 2023. Demon's Souls is available for both the PS3 and PS5.
The post New Demon's Souls Fluted Armor Figure is a Figma with a Meat Cleaver appeared first on Siliconera.
---
Siliconera Thursday, December 1, 2022 1:00 PM
Winter is coming, and Vana'diel will be ready to celebrate the occasion. Square Enix announced the schedule and details for the Final Fantasy XI Winter Wonder 2022 campaign on the PlayOnline official website. The campaign will run for a little over three weeks. It starts from December 13, 2022 and ends on January 5, 2023. The campaign will include various benefits, including bonuses to experience, seal, and crest drops.
Over the course of the Final Fantasy XI Winter Wonder campaign, players will benefit from the following bonuses:
Chain Experience and Chain Monstrosity - Experience chains will award double to triple the normal amount of experience.
Chain Capacity Points - Experience chains will award double to triple the amount of capacity points.
Increased Seal and Crest Drops - Based on the number of party members, drop rates for Crests and Seals will be increased.
Seal Battlefield Spoils - Vanquishing certain monsters on a number of listed battlefields will drop bonus rewards, including materials for +2 empyrean equipment, Mog Bonanza kupons, Dynamis currency, and synthesis materials. The character Shemo in Port Jeuno will exchange Seals and Crests at a reduced rate (2:1).

The battlefields cited include areas like Horlais Peak, Waughroon Shrine, Balga's Dais, Boneyard Gully, and Mine Shaft #2716

Simulacra Segments - The drop rate for Simulacra Segments is doubled during the campaign.
Delve Campaign - Delve monsters and clearing Delve yields double Mweya Plasm, and monsters will drop Airlixirs +1 and +2 when defeated.
Abyssea Campaign - Increased aura drop rates, and a blue treasure chest with a one-time reward.
Surge Walk Campaign - Walk of Echoes content become Surge Walks with triple experience and capacity points.
Wildskeeper Reive Campaign - Participation costs will be reduced, with increased rewards.
Alter Ego Expo - Increased stats for Alter Egos.
Campaign Festa - Increased experience, allied notes, spoils, and rewards from Campaign.
Skirmish Stone and Acade Glyptics - Better results from engraving various items with Arcane Glyptics.
Incursion Campaign - Extra drops from monsters and notorious monsters.
Skirmish Frenzy - Increased treasure coffers, spawn rates, and other rewards.
Geas Fete and Reisenjima Geas Fete - Doubled rewards and personal loot.
Abjuration Dial - Players receive #Ab dial keys for daily login.
Monster Rearing and Chocobo Digging - Higher transformation chances for reared creatures, and higher Chocobo digging skill.
Macrocosmic Orb campaign - Defeating certain monsters will reward players with job cards and other items.
Ambuscade Gallantry Campaign - Doubled rewards from Ambuscades once per day.
Final Fantasy XI is available on PC. The Winter Wonder 2022 campaign begins on December 13, 2022 and runs through January 5, 2023. The recently ended November 2022 login campaign included an Ixion mount as a prize.
The post Final Fantasy XI Winter Wonder 2022 Campaign Detailed appeared first on Siliconera.
---
PC Invasion - FeedDDD Thursday, December 1, 2022 4:30 PM
On February 21, 2023, Western fans of the Like a Dragon series can finally play Like a Dragon: Ishin without having to buy an imported PlayStation 4 copy. Featuring a stylish blend of sword, hand-to-hand, and firearm combat, Like a Dragon: Ishin offers a distinct action experience from the mainline games that longtime fans will undoubtedly want to experiment with. For those unfamiliar with how the combat system of Like a Dragon: Ishin works, Sega just dropped a new trailer to keep players up to speed. The original release of Like a Dragon: Ishin occurred about a year before the release of Yakuza 0, or Ryu ga Gotoku 0, in Japan. With this in mind, fans of Yakuza 0 will no doubt notice that Like a Dragon: Ishin features a major mechanical similarity to that game in the form of the style system. In Ishin, protagonist Sakamoto Ryoma, the game's Kazuma Kiryu lookalike, has access to four combat styles that he can switch between at any time. What are the styles like? The ...
---
PC Invasion - FeedDDD Thursday, December 1, 2022 4:00 PM
Before the release of Warhammer 40K: Darktide, developer Fatshark made itself known through its Warhammer: Vermintide duology of games. Warhammer: End Times – Vermintide already earned a decently positive reception from fans and critics, but the sequel, Warhammer: Vermintide 2, became a noticeably bigger critical success. With such a strong fan following behind the series, it would only make sense for Fatshark to include content in Warhammer 40K: Darktide that would satisfy these fans. Naturally, Fatshark did exactly this, as Warhammer 40K: Darktide features a collection of cosmetics and skins based on the Vermintide series for players to obtain. However, certain fans may wonder how they would go about acquiring these cosmetics. How to get the Vermintide skins in Darktide Fortunately, Vermintide fans will likely not have to go through much for these items at all. The cosmetics come bundled together in the Devoted Rejects Pack, and all players who own either of the Verm...
---
PC Invasion - FeedDDD Thursday, December 1, 2022 3:30 PM
I'm sure all the 'Mech heads out there are already aware, but MechWarrior 5 is getting new DLC soon called Rise of Rasalhague. The DLC brings a slew of new features including significantly improved AI and hangar systems, along with many quality of life improvements. This DLC looks to add quite a bit to MechWarrior 5: Mercenaries, so fans of the game have a lot to look forward to. Improved AI, Hangar and additional improvements Precious little has been specified about the improved AI, hangar, or the additional improvements developer Piranha Games is promising, however. On the official website and the Steam page for the game, only a single sentence is given in explanation for these features. For improved AI, this is an extremely technical subject that might be a bit opaque for the populous at large, but it would be nice to have at least a small summary in layman's terms to know what exactly players could expect with these improvements. The hangar improvements are someth...
---
PC Invasion - FeedDDD Thursday, December 1, 2022 3:15 PM
Competitive shooters like the recently released Call of Duty: Warzone 2 can often be intense gameplay experiences. Players want to use every advantage they can find to gain the upper hand on their rival players and earn the victory. That might mean taking advantage of some unfortunate glitches in the game, but it could also be by simply improving their own skill. Improving your aim on mouse and keyboard will likely have an impact on your gameplay, and one way to do that is to ensure you have the correct mouse sensitivity. Sensitivity varies from one shooter to another, but many players who enjoy competitive PC shooters have found a suitable control setup in Valorant from developer Riot Games. Players who are now switching from Valorant to check out Warzone 2 might be wondering if they can get a similar sensitivity in it, and here is how it can be done. Converting Valorant sensitivity to Warzone 2 Valorant and Warzone 2 are very different styles of first-person shooters. They have their...
---
PC Invasion - FeedDDD Thursday, December 1, 2022 2:45 PM
The remake of the first game in The Witcher trilogy from Fool's Theory was announced back in October. However, it looks like we shouldn't expect to see it arrive anytime soon. Spotted by PC Gamer, as part of CD Projekt RED's Q3 2022 financial results Q&A, the company stated we won't be seeing The Witcher remake until after The Witcher 4 gets a release. CD Projekt RED CEO Adam Kiciński said The Witcher remake "will come after Polaris, which is a consequence of how we think about this project." Polaris is the current code name for the next game in the series. We have no idea whether CD Projekt RED will actually name it The Witcher 4, or something a bit more unique. Later, Kiciński mentions that the remake will be "based in big part on technologies from Polaris." And this makes sense, as both games are being developed at roughly the same time. Beyond knowing that it'll use Unreal Engine 5, there's not much information about...
---
Tabletop Gaming News Thursday, December 1, 2022 6:00 PM
---
Tabletop Gaming News Thursday, December 1, 2022 5:00 PM
---
Tabletop Gaming News Thursday, December 1, 2022 4:00 PM
---
Tabletop Gaming News Thursday, December 1, 2022 3:00 PM
---
Tabletop Gaming News Thursday, December 1, 2022 2:00 PM
---
Player Assist | Game Guides & Walkthroughs Thursday, December 1, 2022 3:00 PM
Tonya asks Franklin for some help… again. Throughout GTA 5's Story Mode, Franklin, Trevor, and Michael will encounter side missions that players must complete with a Gold Medal to get 100% completion in GTA 5. Pulling Another Favor is one of those side missions and is the second Strangers & Freaks mission for Franklin and […]
---
Gaming Instincts – Next-Generation of Video Game Journalism Thursday, December 1, 2022 4:50 PM
---
Gaming Instincts – Next-Generation of Video Game Journalism Thursday, December 1, 2022 4:05 PM
---
Gaming Instincts – Next-Generation of Video Game Journalism Thursday, December 1, 2022 3:33 PM
---
Gaming Instincts – Next-Generation of Video Game Journalism Thursday, December 1, 2022 3:04 PM
---
MonsterVine Thursday, December 1, 2022 3:00 PM
In this episode of The Wrap-Up, Spencer and Will talk about the fast and fun Sonic Frontiers! The Wrap-Up is a MonsterVine original audio series where our reviewers discuss the games they've been playing to get a more personal perspective. iTunes – Google Play – Soundcloud