---
GamersHeroes Thursday, March 24, 2022 3:50 PM
---
GamersHeroes Thursday, March 24, 2022 12:24 PM
We all know the drill when it comes to classic platformers - complete each level and get to the end. However, what would happen if the entire game was one giant level?
The post One Gun Guy Review appeared first on GamersHeroes.
---
GamersHeroes Thursday, March 24, 2022 12:17 PM
---
Kotaku Thursday, March 24, 2022 7:45 PM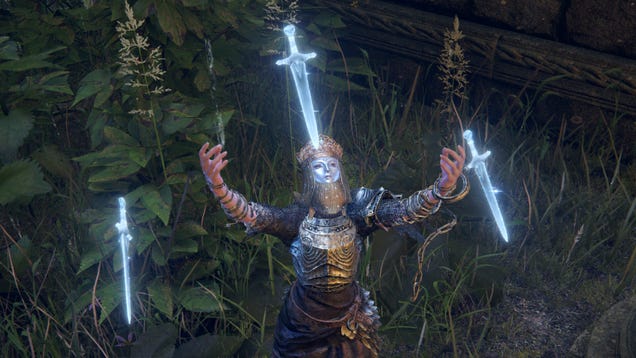 Elden Ring, like most Souls games, often rewards you for finding the most effective way to defeat its difficult bosses, whether through overpowered builds or cheap, cheesy strategies. But when those same tactics get turned on other players, things can get ugly fast.

---
Kotaku Thursday, March 24, 2022 7:30 PM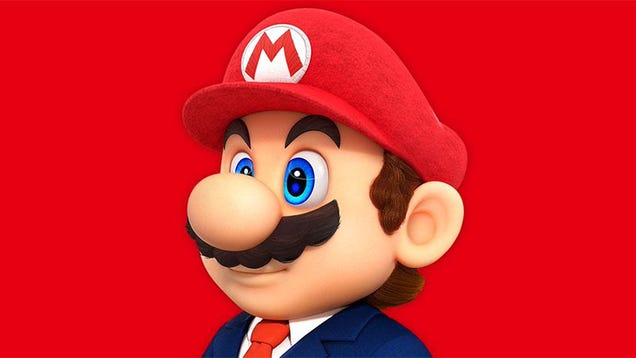 Good morning, and welcome to what feels like the 1097th episode of "Nintendo Gets Some Cool Shit Taken Off The Internet", only this time we're not even talking about a tribute game or piece of fan art, but a harmless old book.

---
Kotaku Thursday, March 24, 2022 6:10 PM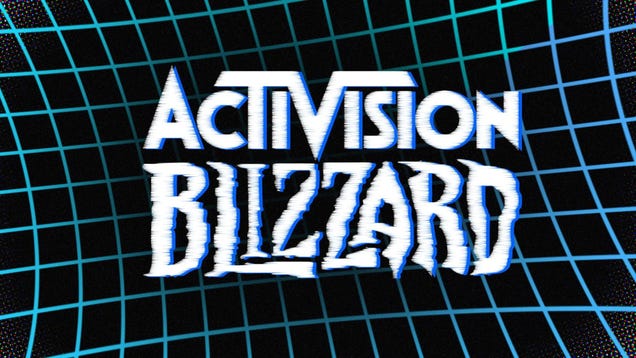 A new lawsuit against Call of Duty publisher Activision Blizzard by a current employee raises fresh allegations of sexual harassment at the publisher, this time focused on leaders in Blizzard's IT department. According to the lawsuit, the current employee was repeatedly subjected to unwanted advances, touching, and…
---
Kotaku Thursday, March 24, 2022 5:45 PM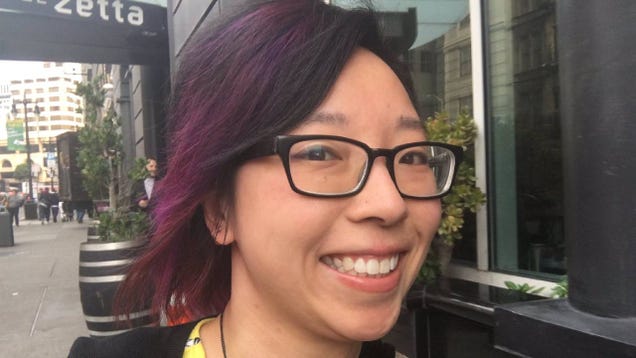 While the video game industry is becoming more diverse every year, marginalized game developers are still often dismissed in professional settings based on their appearance. One developer started the hashtag #WhatAGameDevLooksLike after security guards at a games conference apparently stopped her no fewer than three…
---
Kotaku Thursday, March 24, 2022 4:25 PM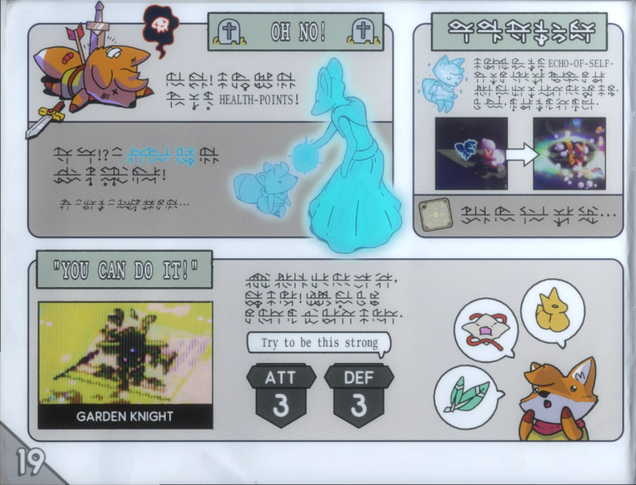 ---
Kotaku Thursday, March 24, 2022 4:00 PM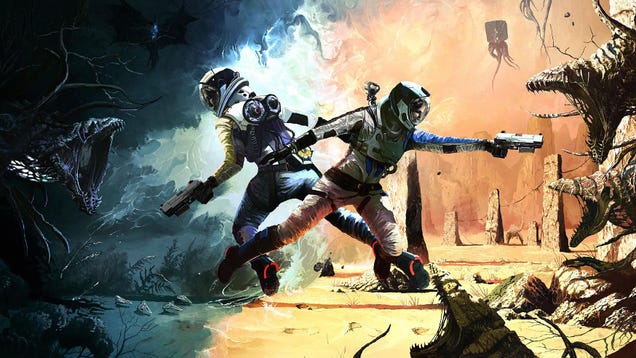 When Returnal landed with a splash on PlayStation 5 last year, all I wanted was the chance to play it cooperatively with a friend. Now that such a mode is here? Meh.

---
Kotaku Thursday, March 24, 2022 3:30 PM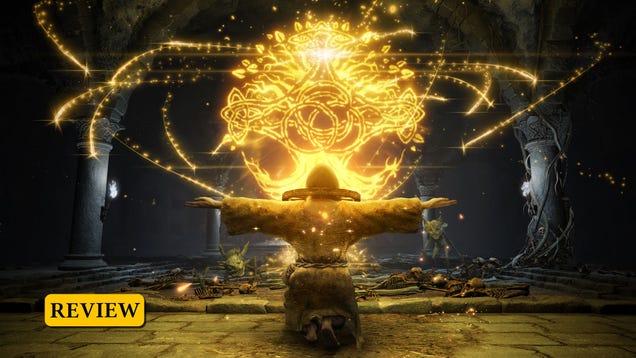 I spend too much time, at least for someone with only 33 years on his odometer, thinking about legacy. I find myself overly concerned with what I've accomplished and what I'll leave behind, especially in comparison to other people—both successful and otherwise. As such, while playing FromSoftware's Elden Ring over the…
---
Kotaku Thursday, March 24, 2022 3:05 PM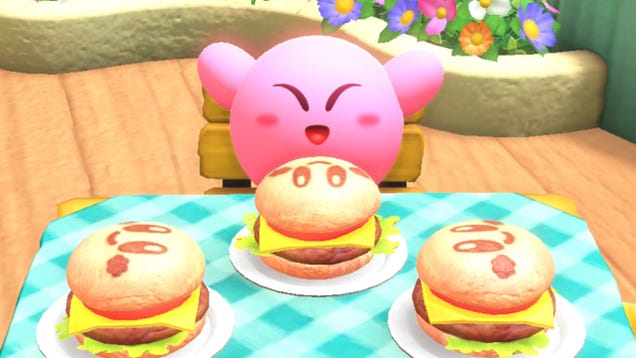 With Kirby and the Forgotten Land debuting on Switch this week, a group of devs from Nintendo and HAL Laboratory recently got together to discuss some of the tricks they used behind the scenes to help the eponymous pink puffball gracefully transition from his 2D origins to the long-running franchise's first-ever 3D…
---
Kotaku Thursday, March 24, 2022 2:15 PM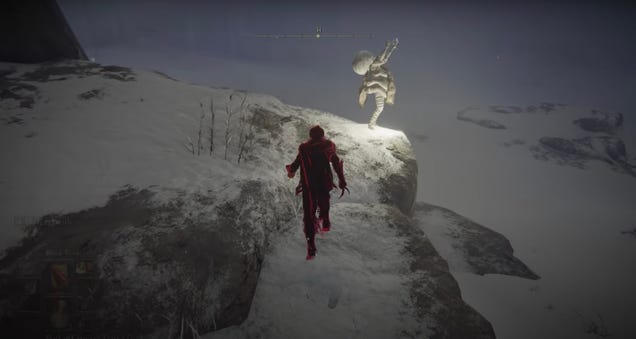 Elden Ring can be pretty horrifying. Sometimes it's the monsters, eldritch horrors with way too many appendages and exposed arteries. Other times it's the environment, shrouded in misty white fog and just a few obelisk structures as haunting music hums in the background. Such is the case with this nightmarish invasion …
---
Kotaku Thursday, March 24, 2022 1:55 PM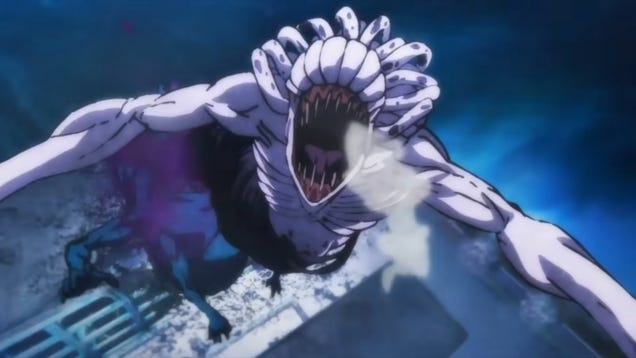 I was originally on the fence about watching Jujutsu Kaisen 0, the new anime film based on the manga of the same name, a prequel to the wildly popular Jujutsu Kaisen manga series. I've read Jujutsu Kaisen 0 and am entirely caught up on Jujutsu Kaisen so I didn't think the film would have much to offer me. I was wrong. …
---
Kotaku Thursday, March 24, 2022 1:35 PM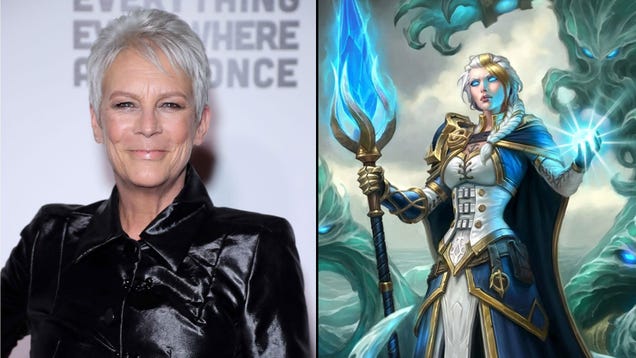 Last night on Jimmy Kimmel Live, Jamie Lee Curtis announced that, not only will she officiate her youngest daughter's wedding in the actress's backyard, but she will do so while wearing World of Warcraft cosplay.
---
Kotaku Thursday, March 24, 2022 1:00 PM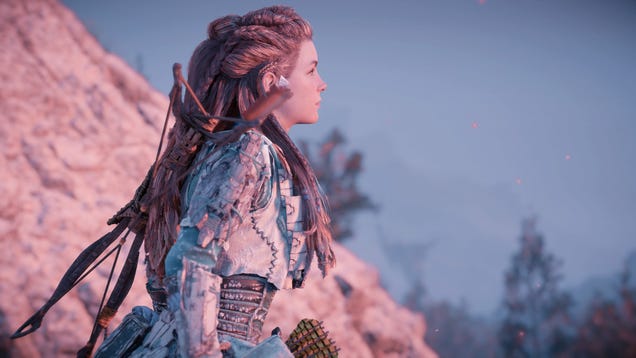 PlayStation has grown increasingly vocal about its live-service auspices. But the firm's oeuvre of top-flight single-player games isn't getting sidelined as a result, at least according to statements made by two PlayStation execs in a recent interview.

---
Kotaku Thursday, March 24, 2022 12:42 PM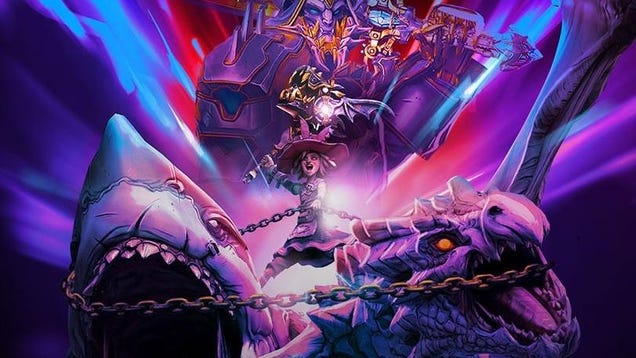 Tiny Tina's Wonderlands takes Gearbox's loot shooter series out for a Dungeons & Dragons-inspired spin. Does it work? Critics are split. The consensus appears to be that, for better and for worse, it's more Borderlands. Shocking, I know! But it sounds like there are also enough new tricks to make Wonderlands a fun…
---
PCGamesN Thursday, March 24, 2022 7:00 PM
Dorfromantik has been a delightfully relaxing take on the city-building game ever since it hit early access a year ago, and if you've been waiting for the final release to check it out for yourself, you don't have to hold back much longer. During the Future Games Show today, developer Toukana Interactive announced that Dorfromantik goes 1.0 next month.
Dorfromantik leaves early access on Steam and GOG on April 28, 2022, and will launch on the Epic Games Store that same day. The launch comes just over one year after the original early access release, during which time the game has gotten multiple new biomes, a creative mode, and - the devs are quite excited about this - an undo button.
If you haven't seen it before, Dorfromantik gives you a stack of procedurally generated landscape tiles, which you then have to place, one by one, to create a whole map. You're scored on how well those tiles fit together, and you'll run across pre-placed objects as you go that will offer more directed goals.
Best city-building games
,
Best strategy games
,
Best relaxing games
---
PCGamesN Thursday, March 24, 2022 6:15 PM
We've been reporting on the massive Skyrim mod called Skyblivion pretty much annually since 2014, and today the developers have a "huge update" to share. Sadly, it's not news that the mod will release soon. But the folks remaking Oblivion in Skyrim have a whole lot of progress to show, with special looks at the upgraded goblins, clothing, and Daedric artefacts, as well as a tour through the new Bruma.
"Recreating 3D assets is a significant element of the Skyblivion project," the devs explain in the update video. "In order to give you the fully realised remake Oblivion deserves, we are remaking all 3D assets, such as plants, cutlery, chairs, bookcases, potions, weapons, clothes, armours, creatures, and buildings. While we have a clear vision for these assets and how they will appear, it has always been a struggle to find 3D artists to help us realise this enormous task."
That's why Skyblivion is still "a ways out", but the devs say that "the majority of the 3D assets on our to-do list have been completed", and that "despite the massive scope of this project, we are finally seeing the end of the road".
Skyrim mods
,
Play Skyrim
,
Games like Skyrim
---
PCGamesN Thursday, March 24, 2022 6:00 PM
The actress behind beloved horror flicks like Halloween is officiating her daughter's wedding in full World of Warcraft cosplay. Jamie Lee Curtis explains on a recent episode of Jimmy Kimmel Live that the whole ceremony is cosplay themed, though it was her daughters who decided she would dress as sorceress Jaina Proudmoore.
A back-and-forth chat between the two starts with Curtis explaining what cosplay is to Kimmel before admitting that getting her costume is proving to be a tad tricky. It turns out that the seamstress that Curtis found on Etsy lives in Russia, so the ensemble has been delayed and may not arrive in time.
Warcraft shenanigans aside, the rest of the chat is pretty wholesome. Curtis is pretty chuffed that her daughter is getting married in her back garden as her other child did. "It's so much more meaningful," Curtis says in reply to a joke about a wedding in her garden being cheaper. "Just forgetting all of show-off business — being a parent, having both of your children married in your backyard."
WoW Shadowlands review
,
The best WoW addons
,
WoW Classic leveling guide
---
PCGamesN Thursday, March 24, 2022 2:32 PM
Wordle has inspired oodles of spinoffs since surging in popularity last year, with some challenging you to identify a song or country instead of a word. Now, though, League of Legends has its own take on the popular browser game, thanks to the work of some fans on Reddit.
The way Yordle works is pretty intuitive. You have six attempts to guess a word made up of five letters. To help you along, the letters will appear orange if you have guessed correctly and put them in the correct spot, blue if they're right but in the wrong place, and white if you're wrong on both counts. The simple way Yordle differs from Wordle is that you're guessing the name of a champion, spell, or item instead of, like, anything else. Yordle initially started with champion names, though items and spell names were added as a "bonus round" a few days later.
League of Legends has more than 140 champions and many more spells and items. The good news, though, is that not all of them have five-letter-long names. Best of luck to you.
Best LoL Champions
,
League of Legends patch 12.4 notes
,
LoL tier list
---
PCGamesN Thursday, March 24, 2022 2:22 PM
Larian Studios wants to make Baldur's Gate 3 the "benchmark" DnD 5e game - the one against which all other Dungeons & Dragons games are measured. The devs are well on the way to doing just that in Steam Early Access, and in a new interview, Larian CEO Swen Vincke explains just how much the studio has expanded to make that goal a reality.
Asked by PC Gamer how Baldur's Gate 3 fits into the whole DnD franchise, Vincke says: "The benchmark incarnation of 5th Edition in a videogame. That's what we're trying to do. I think it's already very good, and it's still getting better." Vincke notes that Larian is now nearly 400 people strong - ten times its size when developing Divinity: Original Sin - and the effort to make good on that ambition is a big part of why the studio has grown so rapidly.
"I would literally have a revolution inside of my company if I forced them to lower their aspirations, the things they want to do," Vincke says. Many Larian developers are fans of the original games, and it's important to the studio not to take shortcuts when it comes to making sure players aren't railroaded down certain paths. "There were really lots of easy cuts that we could've done," Vincke says. "But then it wouldn't have been the game that it needs to be."
Baldur's Gate 3 release date
,
Baldur's Gate 3 races
,
Baldur's Gate 3 classes
---
PCGamesN Thursday, March 24, 2022 1:42 PM
Wondering (ha) about the best class in Tiny Tina's Wonderlands? As a spin-off of the Borderlands series, it's no surprise that there are a lot of guns to find in the FPS game. However, the class you choose for your character - or Fatemaker, as Tiny Tina likes to call them - determines the skills you have available to you over the course of the game. To put together the best Tiny Tina's Wonderlands builds, you'll need to obtain gear with high power numbers that synergises with your class feats, skills, and passives.
You can't change your Tiny Tina's Wonderlands class once you've locked it in, but luckily your subsequent build decisions, such as which passive skills you invest points into, aren't as permanent; eventually, you unlock the option to respec your Fatemaker at any time. At some point, you can also choose a second class to mix with your existing class, so your Brr-Zerker can add the Spore Warden's toxin-spreading skills to their powerful frosty abilities.
To help you decide which Fatemaker abilities suit your play style the best, we'll go over all six of Tiny Tina's Wonderlands classes, summarising all of the action skills, class feats, and passives they have.
Tiny Tina's Wonderlands review
,
Best FPS games
,
Best co-op games
---
PCGamesN Thursday, March 24, 2022 1:25 PM
Now you can be the bus driver, and maybe even get thanked, because the Fortnite battle bus is finally drivable. The armoured battle bus was implemented today, and while you can't fly it through the air to drop 100 players into a battle royale game, you can drive it through plenty of terrestrial obstacles and take advantage of some powerful weaponry.
"The armoured battle bus is fully constructed and ready to roll at The Sanctuary and Synapse Station," Epic says on Twitter. "Be sure to thank your bus driver" The customary balloon is not present, but there is a mean-looking steel plough on the front, perfect for knocking down any obstacle that dares to try slowing you down.
Players are already putting the armoured battle bus through its destructive paces, and it appears to smash through trees and buildings with little trouble. There's a high-calibur, slow-firing anti-armour weapon on the front, and minigun on the back that fires fast but can overheat if overused. There are also four seats for riders on the top.
Fortnite V-Bucks
,
Fortnite Skins
,
Fortnite Creative Codes
---
PCGamesN Thursday, March 24, 2022 1:26 PM
Wondering what the best Tiny Tina's Wonderlands builds are? As you fight your way through every monster in Tiny Tina's Bunkers and Badasses campaign, you'll gather some of the best Tiny Tina's Wonderlands weapons. In the right hands, legendary weapons can make you a mighty force to be reckoned with.
However, it's no good to have one devastatingly powerful weapon carry your Tiny Tina's Wonderlands build. You need to spend points on passive skills that take advantage of your weapons' unique traits and choose two classes that give you kick-ass class feats and action skills.
We also have to consider whether your build is best suited for solo play or if you want one that supports your friends during tough boss fights. After all, Tiny Tina's Wonderlands is a co-op game at heart. To give you a head start, here are some ideas to consider when devising the best Tiny Tina's Wonderlands builds and one big tip you can use to find some of the best loot in the game.
Tiny Tina's Wonderlands review
,
Best FPS games
,
Best co-op games
---
PCGamesN Thursday, March 24, 2022 1:16 PM
Want to know what this week's Destiny 2 Nightfall weapon is? Each week you've got a chance at a different weapon for completing Nightfall Strikes, and ever since Season of the Lost, fan-favourite legacy weapons from the original Destiny have been added to the rotation. Two new weapons were introduced into the pool in Season of the Risen, so it's more important than ever to know in advance the Nightfall weapon schedule.
In case you don't know what the Destiny 2 Nightfall weapon means, Nightfall: The Ordeal is a playlist available in the Vanguard menu, alongside the basic Strike playlist. Each week, a different Strike is chosen as the Nightfall, and offered in five escalating difficulties, with harder enemies, challenging modifiers, and enemy power levels cranking up.
The coveted Nightfall weapons have a chance to drop from any Nightfall Strike difficulty, but it's far more likely at higher levels. Your best bet for farming each week's Nightfall weapon is to set the Strike to Master difficulty, according to YouTuber Aztecross. You should also note that there's no automatic matchmaking above Hero difficulty, however, so you'll need to get a squad together.
Destiny 2: Beyond Light review
,
Destiny 2 exotics
,
Play Destiny 2
---
PCGamesN Thursday, March 24, 2022 12:52 PM
Arise ye tarnished, ye dead, who yet live, for there is an Elden Ring-inspired Minecraft build to check out. This may be just one of countless builds that we'll see inspired by The Lands Between, but we're very excited regardless as Elden Ring's world is one of the most visually diverse and impressive ones we've seen in recent years.
With the bright greens of Limgrave, the stunning autumnal colours in the Altus Plateau, and the unnerving crimson of Caelid, Elden Ring is perfect for any Minecraft builder who likes to show off their skill set. This Minecraft build shows off the beauty of Elden Ring's starting area. We don't mean Limgrave, though; we mean the castle you spawn in before running across the bridge to get stomped to death by the Grafted Scion.
The Reddit user responsible for this impressive visage is 3exu, who seems to be a dab hand at turning ideas into screensaver-worthy screenshots. This Elden Ring build, though, is one of their best to date. A large part of that is the beauty of the water surrounding the island, but the whole thing just comes together wonderfully.
Minecraft console commands
,
Minecraft skins
,
Minecraft mods
---
PCGamesN Thursday, March 24, 2022 12:30 PM
EA Sports is dropping the FIFA licence and changing the title of their football game to EA Sports Football Club. At least, that's the word from one reliable industry insider, and it matches with a trademark the company filed last year. EA publicly floated the idea of dropping the 'FIFA' name in a message to players around the same time.
EA Sports Football Club, or EA Sports FC, is the title of the sports series going forward, according to insider Jeff Grubb on the latest GrubbSnax podcast. While the name could change prior to an official announcement, this is the title the company is using internally for the game.
According to Grubb, it's about the money for EA - the publisher doesn't want to keep paying for FIFA's expensive licensing fees when, they believe, players are coming for the game, not the name. Grubb suggests that FIFA will now be looking to make its own game branded under the FIFA name, though what developer the football association would partner with is up in the air.
---
PCGamesN Thursday, March 24, 2022 12:19 PM
What is the GTA podium car this week? GTA Online vehicles are expensive things, so we're happy to take a spin on the Diamond Casino's Lucky Wheel to get a discount. Winning isn't guaranteed, sure, but it isn't out of the question either. Look, we don't have a problem - leave it alone.
Finding out what the GTA Online podium car is simple enough - it's winning it that's the challenge. You can spin the Diamond Casino's Lucky Wheel once a day, and each Podium Car refreshes after seven days on a Thursday. Basically, you have seven shots to get the vehicle of that given week. If you own a Penthouse, you can spin it for free, but if you don't it's $500 a spin. Don't fret if you don't win, as you can try for something else.
You have a one in 20 chance of getting the podium vehicle, a car discount, or a mystery prize. There's a four in 20 chance of getting clothes, chips, and cash. Finally, there's a five in 20 chance of getting RP. On that note, here's everything you need to know about this week's GTA podium car.
GTA 5 mods
,
GTA 6
,
Buy GTA V
---
PCGamesN Thursday, March 24, 2022 12:11 PM
Want to know about the GTA Online Prize Ride challenge? The Los Santos Tuners update introduced plenty of new content, all focused on the city's underground tuner scene. There's a new 'social space', called the LS Car Meet, where you can show off your souped-up cars, race with fellow gearheads, and take on jobs - here's how to join the LS Car Meet in the Los Santos Tuners update.
If you want to know what the GTA Prize Ride reward is, there are some other things you need to know first. Throughout your time spent in the Car Meet, you can level up your reputation and unlock new benefits as you progress. There's also a huge Test Track inside the warehouse, where you can try out Test Rides - a great opportunity to take different vehicles for a spin.
Becoming an LS Car Meet member sets you back $50,000 in-game bucks, but it grants you access to a bunch of underground shops - the Merch Shop, Tattoo Shop, and a Modding Area where you can tweak your car in real time. At higher levels, you can create your own customised area in the Car Meet, called a Private Takeover. LS Car Meet members can also compete in Prize Ride challenges, in order to be in with a chance to win a Prize Ride.
GTA 5 mods
,
GTA 6
,
Buy GTA V
---
PCGamesN Thursday, March 24, 2022 12:49 PM
Internet privacy's a big deal, and using a VPN is one of the best ways you can protect yourself online. VPNs can help keep your digital footsteps covered by encrypting your connection and keeping you anonymous, while also letting you access exclusive content from different regions. If you've always considered getting one, Private Internet Access is offering PCGamesN readers 83% off its VPN service, along with an additional three months free.
In addition to built-in ad-blocking software, Private Internet Access follows a strict no logs policy, meaning that your data won't be stored anywhere. They also allow for split-tunnelling, so you can have one window running with the VPN on, while another uses your native connection. This could allow you to access internet content from multiple regions at the same time.
In the unlikely event that the VPN should go down, even for a split second, there's a kill switch in place to sever your connection and prevent cookie vultures from swooping in to gobble up data. Of course, the service also comes with 24/7 customer support, so there'll always be someone at hand if anything goes wrong.
Best SSD for gaming
,
How to build a gaming PC
,
Best gaming CPU
---
Rock Paper Shotgun Latest Articles Feed Thursday, March 24, 2022 7:29 PM
I wasn't impressed by Flintlock's announcement trailer last week, but I'm still interested in it because it's from the developers of the beautiful and ambitious Ashen. Those developers released a behind-the-scenes video of Flintlock during tonight's Future Game Show, offering more detail on their new action RPG.
---
Rock Paper Shotgun Latest Articles Feed Thursday, March 24, 2022 7:14 PM
2019's Deliver Us The Moon was set in a future where Earth was dependent on its grey satellite for energy, and you were sent to the Moon to discover who'd unplugged the juice. There's now a sequel on the way. Deliver Us Mars takes place ten years after the events of the original, but should offer similar third-person sci-fi storytelling - only now with seemingly higher production values, and a red planet to explore.
---
Rock Paper Shotgun Latest Articles Feed Thursday, March 24, 2022 5:34 PM
Welcome to 2001's hottest web technology: liveblogging! Rather than watch this evening's Future Games Show spring showcase and then write several posts about the games of note therein (1-3, max), we thought we'd open a liveblog and parp little text farts amiably throughout the show. You can join in with your own parps! Let's see if we harmonise.
---
Rock Paper Shotgun Latest Articles Feed Thursday, March 24, 2022 1:04 PM
Last night, RPS' Bestest Best game of 2021 Inscryption won the Seumus McNally Grand Prize at the Independent Games Festival Awards, confirming that once again, we are correct about everything. If that wasn't enough, though, an hour later, Inscryption then won the Game Of The Year award at the Game Developers Choice Awards. It's the first time a game has ever won both awards in the same year, which is a stonking achievement. Clearly, our Advent Calendar made some pretty big waves this year. Just saying.
---
Rock Paper Shotgun Latest Articles Feed Thursday, March 24, 2022 1:00 PM
Look, Elden Ring can be really tough, as all FromSoftware games are, and you will almost certainly get stomped at least a hundred if not hundreds of times during your journey in the Lands Between. However, all this attention on playing up the difficulty, as usually is the case once we get into The Discourse, detracts from the fact that the game can also be hilariously easy.
---
Rock Paper Shotgun Latest Articles Feed Thursday, March 24, 2022 12:44 PM
If you like gorgeous decaying cities as much as I do, boy do I have the game for you. Norco is out now, taking you on a point & click journey to experience the Southern Gothic world that Geography Of Robots have created.
Norco takes place in a surreal sci-fi version of near-future greater New Orleans, while echoing the Southern Gothic literary style as much as something like Kentucky Route Zero does. It goes as far as to get its name from the actual real-life town of Norco. You can check out the trailer below:
---
Twinfinite Thursday, March 24, 2022 7:33 PM
Earlier today during the Future Games Show Spring Showcase, a brand-new gameplay trailer for Far From Home's Forever Skies was released. This post-apocalyptic sci-fi survival game will be coming to PC later this year. In Forever Skies you return to a ravaged Earth that looks to be relatively barren. You commandeer an airship that looks […]
---
Twinfinite Thursday, March 24, 2022 7:31 PM
Earlier today during the Future Games Show Spring Showcase, a brand-new trailer for Alaskan Truck Simulator was revealed. This most recent footage of the title focused exclusively on the gameplay that you'll be able to experience when Alaskan Truck Simulator launches for PC, Xbox One, Xbox Series X|S, PS4, and PS5 in quarter four of […]
---
Twinfinite Thursday, March 24, 2022 7:18 PM
During the Future Game Show Spring Showcase, developer Demagog Studio and Untold Tales announced the platformer The Cub.
---
Twinfinite Thursday, March 24, 2022 7:18 PM
During the Future Games Show Spring Showcase, a new LEGO game that has been in development for the past two years by Clockstone was announced. It's called LEGO Bricktales, and it's a game in which you play through five unique biomes and use brick-building mechanics to solve an array of puzzles. Each of the biomes […]
---
Twinfinite Thursday, March 24, 2022 7:12 PM
If you know Sam Barlow's games like Her Story and Telling Lies, you can already expect just exactly the thriller Immortality will present. A new trailer has been given during the Future Games Show Spring Showcase. Immortality involves a trilogy of movies starring "Marissa Marcel" that were thought "lost or destroyed" and the actress has […]
---
Twinfinite Thursday, March 24, 2022 6:56 PM
As the title says, The Outbound Ghost absolutely isn't shy about the Paper Mario comparison. You can very much see where the ideas for the game came from, but The Outbound Ghost promises a much more existential story about death. Steam describes The Outbound Ghost as: The Outbound Ghost is an adventure RPG about helping ghosts […]
---
Twinfinite Thursday, March 24, 2022 6:48 PM
Today during the Future Games Show Spring Showcase, a follow-up game to the sci-fi thriller Deliver Us the Moon was announced. It's called Deliver Us Mars, and during the show, we got our first look at it with a two-minute teaser announcement trailer. The first thing we see in the teaser trailer is a barren, […]
---
Twinfinite Thursday, March 24, 2022 6:47 PM
Earlier today during the Future Games Show a brand-new game titled Turbo Golf Racing was announced for Xbox Series X|S and PC. Based on this first trailer, it essentially looks like a high-speed version of golf with the gameplay of Rocket League. This title is just the second game from developers Hugecalf Studios. It looks […]
---
Twinfinite Thursday, March 24, 2022 6:34 PM
Alterborn is set to come to PC and PlayStation in 2023, but has dropped a new cinematic trailer today on the Future Games Showcase. While the trailer doesn't give any gameplay, but you can feel the strong sense of atmosphere you can expect. Steam describes Alterborn as: Alterborn is a third-person survival action shooter set in a grim, […]
---
Twinfinite Thursday, March 24, 2022 6:20 PM
Today, at the Future Games Show Spring Showcase 2022 a psychedelic sci-fi thriller, titled The Time I Have Left, was announced for PC. Go ahead and check out the brand new footage down below: Developed by Ground Game Atelier, the game appears to be a third-person adventure game with a psychological horror twist. By the […]
---
Twinfinite Thursday, March 24, 2022 5:24 PM
Microsoft and third-party developers had plenty of goodies in store for Microsoft Flight Simulator enthusiasts.
---
Twinfinite Thursday, March 24, 2022 2:57 PM
For the longest time, fans wondered what Tali looked like under her mask in Mass Effect. Unfortunately, the first time they got a good look at her in Mass Effect 3 was pretty disappointing, as it was reduced to a simple stock photo in a picture frame that was photoshopped. Mass Effect Legendary Edition touched […]
---
Twinfinite Thursday, March 24, 2022 1:42 PM
For those of you who've been waiting patiently for Nova to make an appearance in the Marvel Cinematic Universe, today is a good day. Indeed, it appears that Marvel is expanding its superhero repertoire and is in the process of developing its own Nova project with Moon Knight writer Sabir Pirzada on board to pen […]
---
Twinfinite Thursday, March 24, 2022 1:37 PM
Today Square Enix released a small gallery of screenshots of the upcoming Final Fantasy XIV update 6.1 "Newfound Adventure.
---
Twinfinite Thursday, March 24, 2022 12:56 PM
Following the reveal of Version 2.6 of Genshin Impact, developer HoYoVerse published a new trailer featuring the new character, Kamisato Ayato.
---
Twinfinite Thursday, March 24, 2022 12:56 PM
Ever since it was released on Disney+ last year, Encanto has been one of the most talked-about movies since Frozen, as it features a medley of amazing musical acts and some great themes. Yet, while all the songs are fantastic, the majority of the hubbub surrounding this animated film is centered around one tune in […]
---
Twinfinite Thursday, March 24, 2022 12:22 PM
On Sunday, Epic Games launched Fortnite Chapter 3 Season 2, offering up the usual changes in a new season — map changes, a new Battle Pass, vaulted and unvaulted weapons — but there was a pretty substantial change that nobody saw coming, too. Fortnite disabled the building mechanic temporarily as part of the Imagined Order's […]
---
Twinfinite Thursday, March 24, 2022 12:04 PM
It's time for another Collection Event in Apex Legends, and this time, the prize for gathering up all of the new cosmetics is a Crypto Heirloom. The Warriors Collection Event lasts from Mar. 29 to Apr. 12, and it's also adding a new Arenas map, reward tracker, and bringing back the Control 9v9 mode. Control […]
---
Siliconera Thursday, March 24, 2022 3:00 PM
There are many ways to revive an old game for a contemporary audience. From gargantuan remakes to bare-bones ports, players have seen them all. It's fortunate for Konami that Getsu Fuma Den is largely unknown outside Japan. On the one hand, its new game GetsuFumaDen: Undying Moon can be seen with fresh eyes and no preconceptions. On the other, perhaps the veneer of nostalgia might have helped folks see it in the best possible light.
Though it's technically a sequel to the 1987 Famicom-era side-scroller, it may as well be a reboot for all the time that's passed. Players once again step into the tabi boots of Fuma, guardian warrior of the Getsu clan. Fuma is tasked with ending the myriad supernatural threats that imperil the world. To do so he'll need to journey through the Land of Limbo, risking his life against the mystic hordes.
Thankfully, risking one's life is the core activity of GetsuFumaDen: Undying Moon. The game's been reengineered into a roguelike (or a roguelite, depending on how you like to define such things) in which a death is only the beginning of the learning process. Players will still traverse the Land of Limbo in two dimensions, navigating labyrinthine stages and fighting the enemies within. This time though, most of the progress one makes over the course of a given run -- gathered resources, special weapons, and money -- is relinquished into the void upon death. There are ways to retain one's gains, though. Voluntarily ending the run by beating a boss is one. Chickening out and teleporting back to home base is another, though only a small percentage can be kept. Resources can be spent to lock in stat bonuses or new abilities and skills permanently, gradually increasing players' advantages over time and with persistence.
And they'll need it. Like most roguelikes, GetsuFumaDen: Undying Moon is unforgiving even at low difficulty settings. Each enemy is distinct and has a unique attack pattern, and the dozens of available weapons have their own trees of mastery and unlockable qualities. Finding just the right loadout to suit one's personal approach to combat is an involved and engrossing process.
https://www.youtube.com/watch?v=D_fAtWYS8Lk
All this might sound familiar to fans of roguelike games and Metroidvania titles. GetsuFumaDen: Undying Moon sets itself apart through its unique visuals and themes. The game's aesthetic is heavily inspired by traditional Japanese Ukiyo-e woodblock printing, and it's gorgeous. Any given still from the game might make for a nice framed poster, if a button existed to hide the UI. In motion, the graphics look like the work of Hokusai or Hiroshige brought to life. I have a particular affection for the shrine room at the Getsu Clan Estate, where you return when you die. Your character revives in a meditation room, decorated with dozens of paper seals.
As you unlock new weapons and gadgets, the seals fill to graphically represent your growing arsenal. It's an inventive way to showcase your progress. One wrinkle to the game's busy visual style is that this tends to result in a compromised experience on the Nintendo Switch. Framerate dips are common, and the graphics drop quite a bit in resolution when played in handheld mode. Lines and textures that were once clean and colorful in docked, look muddy and pixelated in handheld. That can actually have consequences, given that they slightly affect the readability of combat animations and effects. It's a minor compromise at most, but it's one that's always noticeable.
Mechanically, GetsuFumaDen: Undying Moon does far more borrowing from than adding to the increasingly crowded roguelike field. Even someone who merely dabbles in the genre like myself noticed similarities to titles like Dead Cells in particular. This closeness doesn't always favor GetsuFumaDen. It doesn't quite have the same level of variety or inventiveness in its arsenal and roster of non-boss foes. Its weapon selection is also a little less imaginative, pretty though it is. You've got a wide range of katanas, kunai, ball-and-chain setups, and even Oni-sized clubs that lower your jump height due to their bulk, but the game doesn't deviate much from it medieval Japanese inspirations. You can use an umbrella, though, deflecting attacks like a veteran kabuki star. And one weapon is basically a Castlevania-style whip, with an attack curve that allows it to take out enemies from an advantageous height.
The combat could also use some further tuning. Most ranged enemies can target players from further off-screen than feels fair, and oftentimes, what would seem to be cover, actually isn't, leaving you to find out just what the game thinks is a barrier the hard way. Further, a number of functions aren't well-explained by the tutorial, such as the special attacks of each weapon, which are accompanied by a kanji graphic. These aren't indicated in a way that makes them intelligible to a non-Japanese reader.
Nevertheless, runs are short enough not to let complete boredom set in and once you get into the rhythm of running and slowly upgrading, these nitpicks fall away quickly enough. What remains is a strong foundation and a gorgeous-looking, if rather conventional, roguelike.
GetsuFumaDen: Undying Moon is immediately available on the Nintendo Switch and PC.
The post GetsuFumaDen: Undying Moon Plays Well, But Plays It Safe appeared first on Siliconera.
---
Siliconera Thursday, March 24, 2022 2:00 PM
Nintendo of Europe has revealed an EarthBound Beginnings Notebook as an exclusive reward at My Nintendo. It costs 400 Platinum Points, plus shipping costs that vary according to country. The notebook cover contains the name "Eight Melodies Note Book," along with pixel art of the EarthBound Beginnings protagonists in the bottom-right corner. The notebook comprises 56 blank pages to write on, plus eight sheets of manuscript paper for musical notation.
In EarthBound Beginnings, the Eight Melodies are important fragments of music that the player must collect. This explains why the notebook thoughtfully includes eight sheets of manuscript paper. The dimensions of the notebook are 18.2cm x 25.7cm. Nintendo shared one photo of interior images of the notebook, which you can view below.
This EarthBound Beginnings Notebook follows the recent re-release of the game itself on the Nintendo Switch. It is available to players with an active Nintendo Switch Online membership through the NES app. Its sequel, EarthBound, is similarly available through the SNES app. Unfortunately, the final game in the series, Mother 3, is not available on Switch and has never received an official English localization.
Hobonichi, the company helmed by Mother / EarthBound series creator Shigesato Itoi, released a range of Japanese merchandise for the series in recent years. Earlier in March 2022, it revealed framed art of EarthBound maps. And last October, it released the Pollyanna 2 manga compilation. A notebook may not be as exotic as those offerings, but it is a pretty nice reward for Europe at My Nintendo.
EarthBound Beginnings is available on the Wii U eShop and Nintendo Switch through the Nintendo Switch Online service. The notebook is available in Europe only while supplies last. Orders are limited to one copy per customer.
The post EarthBound Beginnings Notebook Offered at My Nintendo in Europe appeared first on Siliconera.
---
Siliconera Thursday, March 24, 2022 1:30 PM
Crunchyroll announced the shows leaving its streaming service when March 31, 2022 rolls around. A number of major titles will be gone. Among them is Is It Wrong to Try to Pick Up Girls in a Dungeon? (DanMachi), No Game No Life, To Love Ru, and Food Wars. A number of shows that also are connected to games, for example in some cases being based on them, will leave as well. Among them are both seasons of Bang Dream, two Diabolik Lovers shows, Phantasy Star Online 2 the Animation, and Utawarerumono: The False Faces. In total, over 50 shows will be gone.
Here's the full list of anime shows and OVAs leaving Crunchyroll after the month ends.
Akame ga Kill!
Amagi Brilliant Park
Ano Natsu de Matteru
BanG Dream!(Season 1 and 2)
Beyond the Boundary
Black Bullet
BTOOOM!
Chivalry of a Failed Knight
Diabolik Lovers
Diabolik Lovers Ⅱ: More,Blood
Familiar of Zero F
Flowers of Evil
Food Wars! Shokugeki no Soma
Food Wars! The Second Plate
GATE
GIRLS und PANZER
Golden Time
Hakkenden: Eight Dogs of the East (Season 1 and 2)
Haven't You Heard I'm Sakamoto
Henneko - The Hentai Prince and the Stony Cat -
Himouto! Umaru-chan
Hozuki's Coolheadedness(1 and 2)
Infinite Stratos
Is It Wrong to Try to Pick Up Girls in a Dungeon
Is The Order A Rabbit? (Season 1 and 2)
Kids on the Slope
Kokoro Connect
Listen to Me, Girls, I'm Your Father!
Little Busters!
Little Busters! Refrain
Love, Chunibyo & Other Delusions
Love, Chunibyo & Other Delusions - Heart Throb -
Majestic Prince
Medaka Box
Monster Musume Everyday Life with Monster Girls
Monthly Girls' Nozaki-kun
Motto Love Ru
My Teen Romantic Comedy SNAFU
My Teen Romantic Comedy SNAFU Too!
Mysterious Girlfriend X
No Game No Life
Non Non Biyori(Season 1 and 2)
Outbreak Company
Phantasy Star Online 2 The Animation
Say "I Love You"
SCHOOL-LIVE!
Sunday Without God
Tanaka-kun is Always Listless
The Pet Girl of Sakurasou
To Love Ru
To Love Ru Darkness
To Love Ru Darkness 2
Ushio and Tora
Utawarerumono The False Faces
WATAMOTE ~No Matter How I Look at It, It's You Guys Fault I'm Not Popular!~
Wolf Girl and Black Prince
Young Black Jack
While these shows are about to leave, more are on the way. Crunchyroll announced the Spring 2022 lineup. More Kaguya-sama will appear, as well as Spy x Family.
The post Shows Leaving Crunchyroll in March 2022 Include DanMachi, No Game No Life appeared first on Siliconera.
---
Siliconera Thursday, March 24, 2022 12:30 PM
Back in February 2022, Cover announced it ended the Hololive Vtuber Uruha Rushia's contract. After which, it shut down her YouTube channel in March 2022. Now it announced it will stop selling Uruha Rushia merchandise through starting on March 31, 2022. The notice applies not only to Hololive Production Official Shop, but Geek Jack.
However, it seems like most Uruha Rushia merchandise is already unavailable to purchase due to order windows ending or being sold out via the official Hololive storefront. For example, orders for her Birthday Celebration 2022 collection, which featured a Bride Rushia acrylic stand, a pair of mugs, and an "engagement" ring ended on February 28, 2022. Those items are expected to ship sometime in June or July 2022. All of the Hololive Christmas Voice Collections 2021 lines, which included one from her, are out of stock. Sales ended for it on February 28, 2022 as well. Her made-to-order Bloom Live flower charm is sold out as well.
[gallery columns="2" ids="921564,921565" link="file"]
At Geek Jack, a number of digital items are available. There are various Uruha Rushia voice lines still available to purchase. Single lines start at $4, but can go up to $49 for sets.
Cover noted it dismissed Uruha Rushia in February 2022 for conduct issues. She was part of the Hololive Fantasy unit and debuted back in July 2019.
The post Hololive Will Stop Selling Uruha Rushia Merchandise in March appeared first on Siliconera.
---
Destructoid Thursday, March 24, 2022 6:00 PM
---
Destructoid Thursday, March 24, 2022 4:00 PM
---
Destructoid Thursday, March 24, 2022 3:00 PM
---
Destructoid Thursday, March 24, 2022 2:00 PM
---
Destructoid Thursday, March 24, 2022 1:00 PM
---
Destructoid Thursday, March 24, 2022 12:30 PM
---
PC Invasion - FeedDDD Thursday, March 24, 2022 7:15 PM
Strategy is the name of the game next week on the Epic Games Store, as Total War: Warhammer will be completely free to download. The Epic Games Store gives out a free game every week through its official store, and we're getting the classic turn-based, real-time epic that strategy fans and love. In addition to Total War: Warhammer, the game City of Brass will also be free on the Epic Games Store, which is a first-person roguelike game. In Total War: Warhammer, you can embark on tons of different campaigns to fight against dwarves, vampires, orcs, and any other fantasy monster you can think of. Take control of different classes with unique playstyles and dive into a fantastical world with monsters and magic abound. If that's not your style, then you'll be able to try out the first-person roguelike City of Brass instead. In this game, you take control of a daring thief as you fight your way through an "Arabian Nights-themed metropolis — or face certain de...
---
PC Invasion - FeedDDD Thursday, March 24, 2022 7:00 PM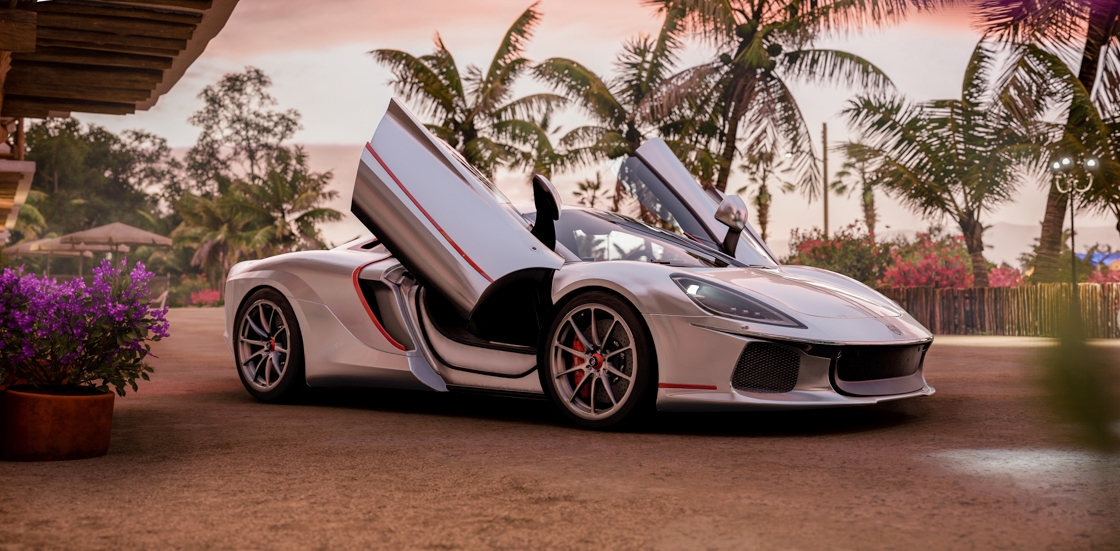 The Forza Horizon 5 content update, Series 6, celebrates the fast and fascinating creations of its community. Officially dubbed as the "Horizon Customs" update, this brings upgrades to both the Horizon Open and EventLab game modes, which are big parts of the Forza Horizon 5 experience. There's also a new series of events for Horizon Story coming called Drift Club Mexico. It is spearheaded by the arrival of the new all-electric 2021 Ford Mustang Mach-E 1400, in addition to "seven of the world's coolest drift cars." Open roads for all One big advancement coming to the Horizon Open game mode is Custom Racing. Players can now matchmake with others of equal preferences, allowing different options such as PI class and type of race to be tailored. For those who frequent Horizon Open in Forza Horizon 5, you'll be happy to know that this mode will now have its own progression system. Said system applies to Open Racing, Drifting, and Playground...
---
PC Invasion - FeedDDD Thursday, March 24, 2022 6:30 PM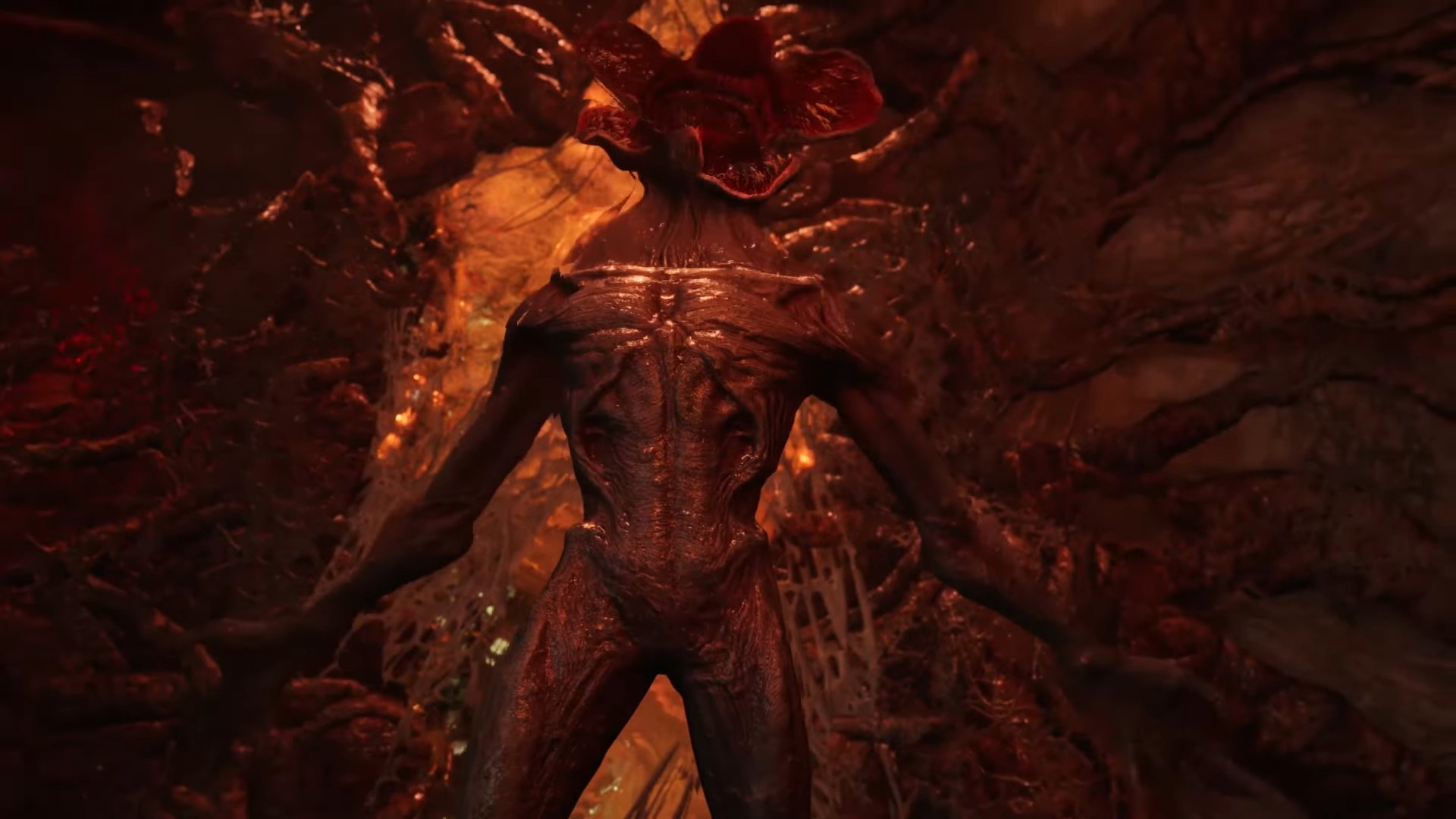 If you like Far Cry and Netflix's Stranger Things, do I have some news for you. Far Cry 6 is going free for a weekend to celebrate the release of its Stranger Things collaboration. You can download and play the game for no cost starting today. It'll last until March 27, and if you want to play more, Ubisift is currently running a sale on the game. It will be free to try, but you're probably more curious how the Far Cry 6 x Stranger Things collab even works. The mission is called "The Vanishing," and you can play it solo or in co-op. Free of your gear and your faithful pup, Chorizo, you make your way through a lab to try and close the gate to the Upside Down. You're armed with a pistol and a knife, and have to use stealth while you hunt down better weapons. There's a special shotgun in the mix that fires incendiary shells, for when stealth takes a back seat. Regular owners of Far Cry 6 also get the mission for free. Stranger Things has...
---
PC Invasion - FeedDDD Thursday, March 24, 2022 6:00 PM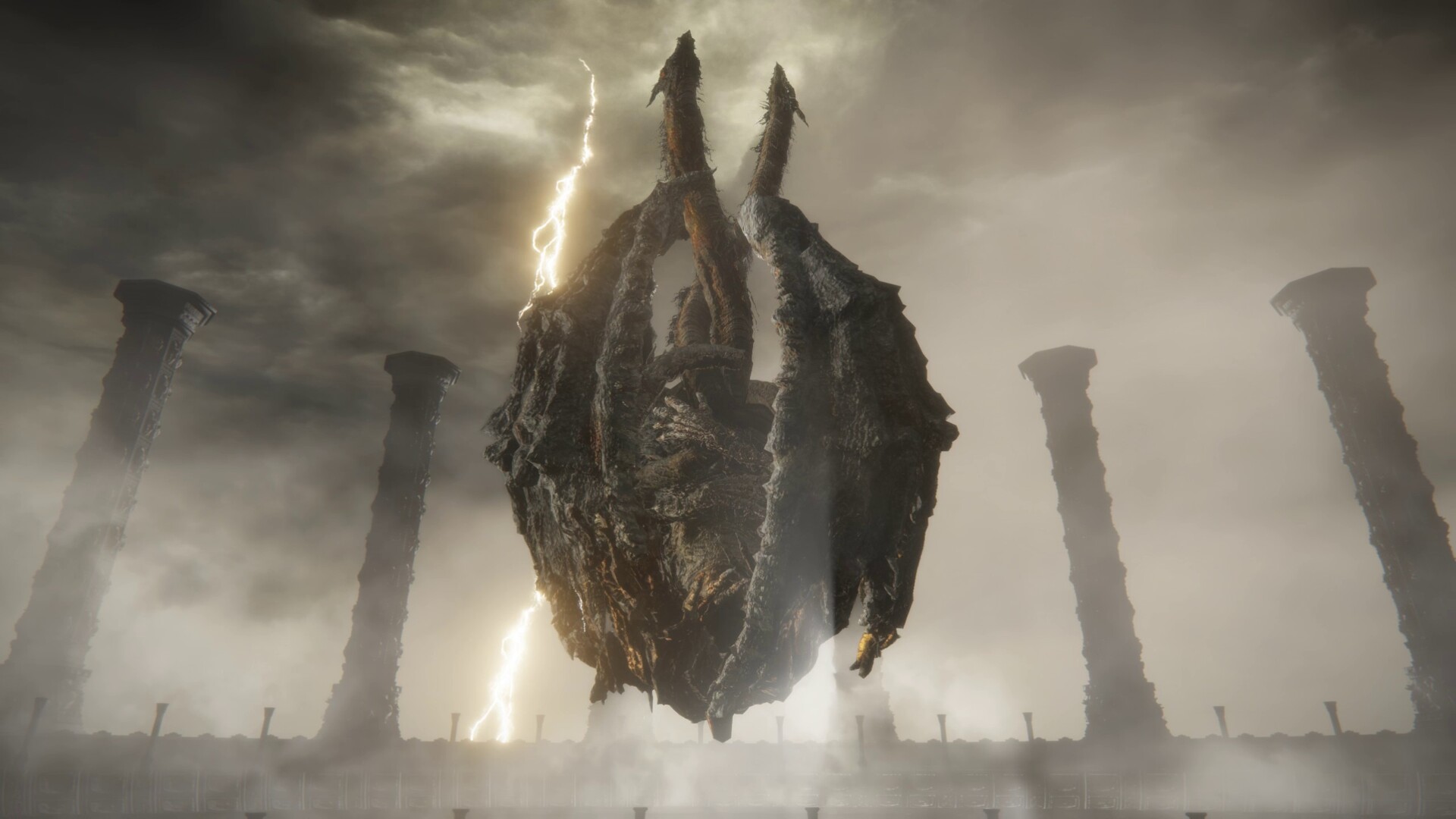 Dragonlord Placidusax is a hidden, optional boss in Elden Ring. But if you're looking for full completion, then he's no doubt on your list. Coming in a storm of lighting, this Legend-type boss does seem imposing. However, this guide will show you how to beat Dragonlord Placidusax and claim his Remembrance for yourself. Note: For more information, check out our Elden Ring guides and features hub. Elden Ring boss guide – How to beat Dragonlord Placidusax Placidusax, like many optional bosses in Elden Ring, is easy to miss. He's found in the Crumbling Farum Azula, which you visit after defeating the Fire Giant and setting the Erdtree aflame. The fastest way to reach his arena is to start at the Site of Grace called Beside the Great Bridge. From there, head back to where you came from and go down the elevator. Send the elevator back up, because there is no Grace near the fight. Make your way past the Gnolls and head outside. Near the rim of land in front o...
---
PC Invasion - FeedDDD Thursday, March 24, 2022 4:00 PM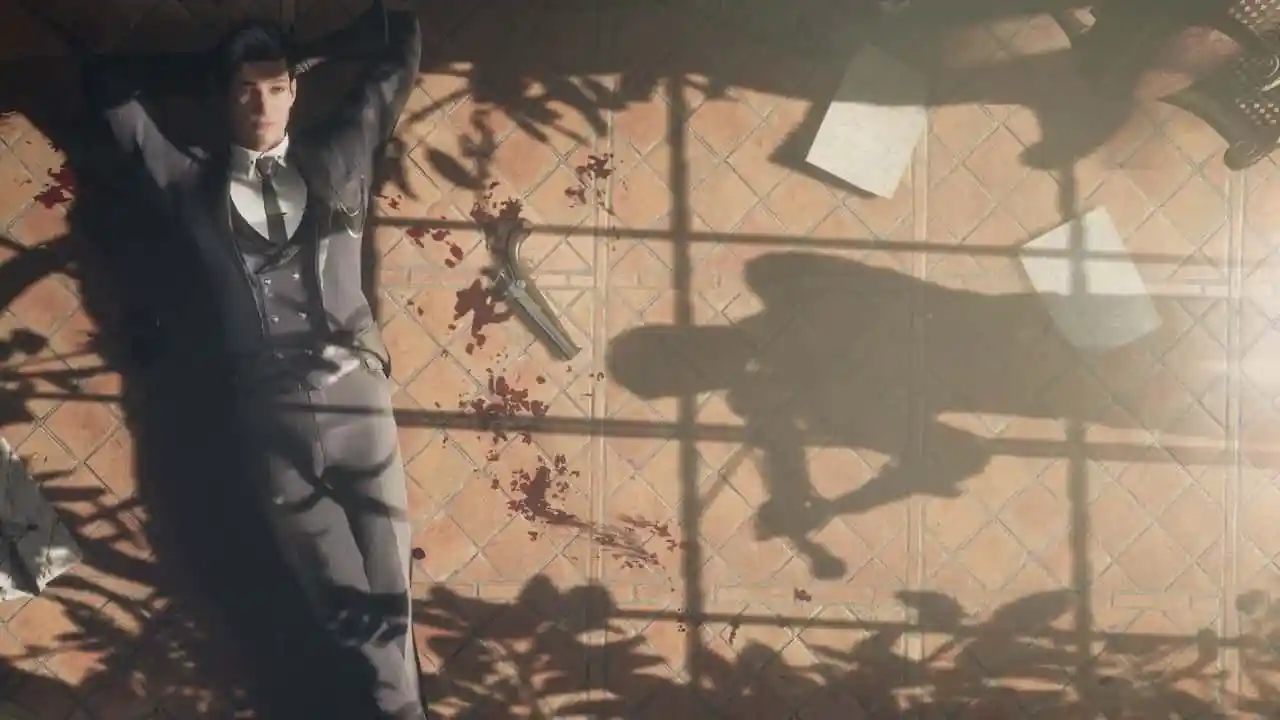 Ever since its initial release late last year, Sherlock Holmes Chapter One has enjoyed quite a bit of success, particularly on the financial side. This inevitably led to developer Frogwares trickling out DLC packs for the game, including last January's "Mycroft's Pride" quest line. Tragically, however, the studio's work has faced a major disruption. Frogwares has its headquarters stationed in Ukraine, a country currently at war with Russia, and this has affected the developers' livelihoods in a major way. Surprisingly, Frogwares still managed to put out the final major DLC for Sherlock Holmes Chapter One two days ago. This DLC, titled "M for Mystery," introduces a new quest line that players can access as soon as they finish the combat tutorial and the first main case. According to Frogwares' official website, a mysterious foe managed to outsmart Mycroft's agents and swipe confidential documents from under their noses. This...
---
Tabletop Gaming News Thursday, March 24, 2022 6:00 PM
---
Tabletop Gaming News Thursday, March 24, 2022 5:00 PM
---
Tabletop Gaming News Thursday, March 24, 2022 4:00 PM
---
Tabletop Gaming News Thursday, March 24, 2022 3:00 PM
---
Tabletop Gaming News Thursday, March 24, 2022 2:00 PM
---
Tabletop Gaming News Thursday, March 24, 2022 1:00 PM
---
Player Assist | Game Guides & Walkthroughs Thursday, March 24, 2022 3:07 PM
Mirage's B-site is home to the most famous tactic known to CSGO; the B-site Rush. Mirage's B-site is arguably the more accessible site to take in Mirage for two reasons; B-site usually only has two CT players on-site, and CT players rotating from both Jungle and A-site will be forced to take a choke point […]
---
Player Assist | Game Guides & Walkthroughs Thursday, March 24, 2022 3:00 PM
The top 5 list of which mobs are the rarest in Minecraft and their special traits, perks, and other benefits for the player in a survival game mode. Minecraft is a sandbox game where fantasy is mixed with reality. In the world of Minecraft, various AI-driven living creatures called mobile entities—or mobs for short—roam the […]
---
Player Assist | Game Guides & Walkthroughs Thursday, March 24, 2022 2:00 PM
One of the Shrines in The Legend of Zelda: Breath of the Wild is the Kuhn Sidajj Shrine or the Kuhn Sidajj's Blessing. The Shrine itself is no challenge at all. As you enter the Kuhn Sidajj Shrine, Link can access the shrine's chest, access the altar, and talk to the monk immediately. The real […]
---
Player Assist | Game Guides & Walkthroughs Thursday, March 24, 2022 1:00 PM
In the peninsula or island northeast of Watatsumi, where the Palace in a Pool domain is located, a Stone Relay Puzzle can be found and serves as one of the tricky challenges that adventurers have to solve. This smaller island is a ruin of a large structure with underground sections or chambers, and the Stone […]
---
Player Assist | Game Guides & Walkthroughs Thursday, March 24, 2022 12:00 PM
Do not blame us if you get accused of hacking. Walls and other types of cover are plenty around Ascent. Crates, Radianite boxes, and concrete walls are used as cover from incoming enemy fire, so corners are often where most engagements happen around VALORANT. Most types of weapons in-game can penetrate most of the various […]
---
Gaming on PC Thursday, March 24, 2022 2:01 PM
Apogee Entertainment revealed this week that Trigger Happy Interactive's fast-paced cyberpunk FPS Turbo Overkill will hit Steam Early Access on April 22nd. More details after the jump.