---
Kotaku Thursday, February 17, 2022 8:20 PM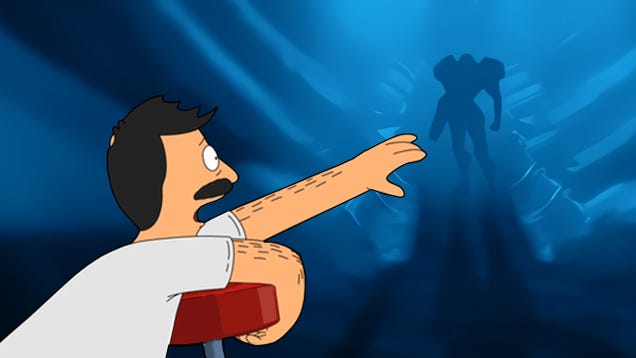 I love Metroid, but being a longtime fan does weird things to you. Take, for example, the latest kerfuffle over Retro Studios updating its Twitter banner. Where a normal person might see a cool piece of Samus Aran concept art, the ravenous Metroid fan, their hunger unsatiated by Metroid Dread, imagines a portal hiding…
---
Kotaku Thursday, February 17, 2022 7:35 PM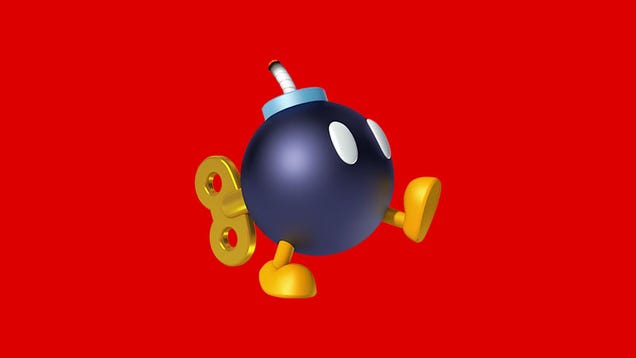 Nintendo's decision to close its Wii U and 3DS stores has been met with widespread criticism, not for the closures themselves—this always happens to old hardware—but for the way it has once again reminded the world of how terribly Nintendo handles access to its back catalogue, easily the most beloved (and valuable) in…
---
Kotaku Thursday, February 17, 2022 6:20 PM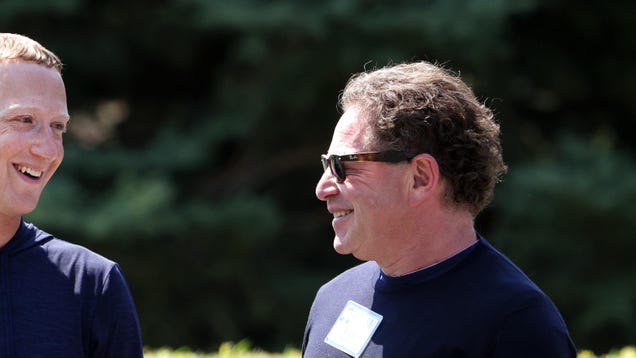 The Wall Street Journal is reporting that, following the company's recent sale to Microsoft, efforts to pursue Activision Blizzard—and its embattled CEO Bobby Kotick—have escalated at both the state and federal level.

---
Kotaku Thursday, February 17, 2022 6:00 PM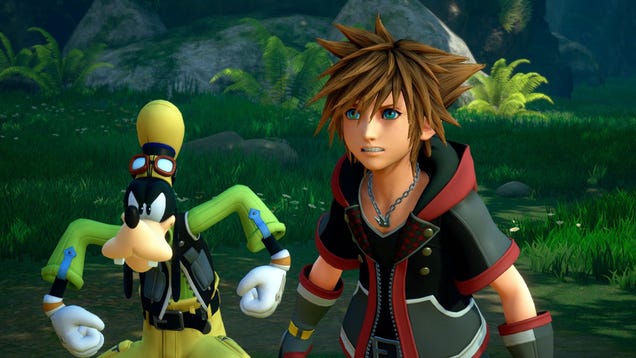 The complete Kingdom Hearts series—if such a thing actually exists—hit Nintendo Switch on February 10, though not in an official capacity. The version that's available on the console-handheld hybrid is a cloud port, meaning you stream Square Enix's RPG over the internet. Such ports are becoming increasingly common for…
---
Kotaku Thursday, February 17, 2022 5:35 PM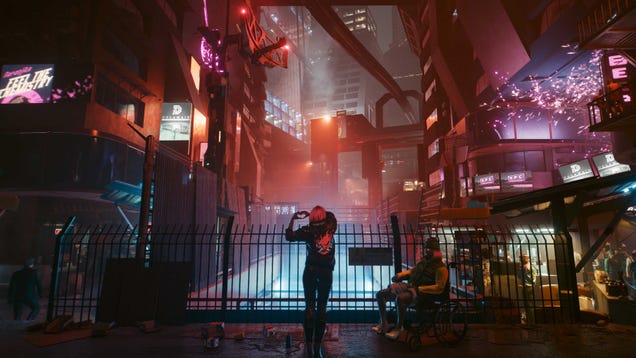 Earlier this week, developer CD Projekt Red rolled out a massive patch for its Blade Runner homage, Cyberpunk 2077. It's the type of update that could turn a troubled RPG around, retooling everything from the notoriously wonky combat to the unbalanced skill tree. But my favorite new change is more subtle: The map.

---
Kotaku Thursday, February 17, 2022 5:00 PM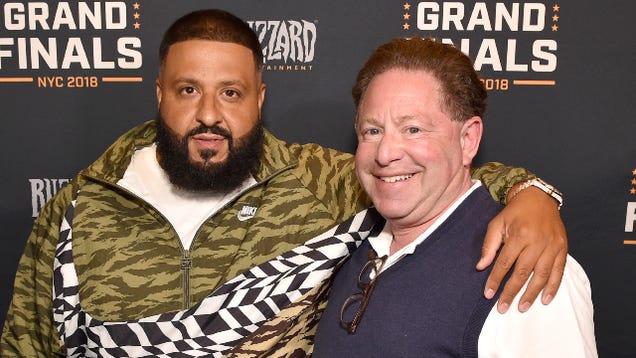 Yes, you read that right. CNBC recently uncovered that Activision Blizzard CEO Bobby Kotick established not one but two secret companies through which he donated hundreds of thousands of dollars to political campaigns.
---
Kotaku Thursday, February 17, 2022 4:40 PM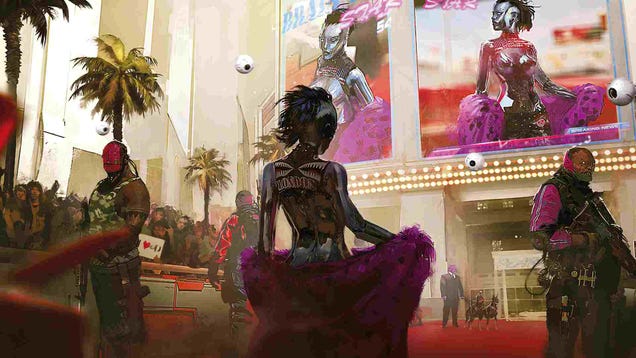 Cyberpunk 2077 disappointed a lot of players when it launched without many of its originally promised features. The quests were incredibly light on dynamic player choices, and advertised features like apartment customization and body augmentations were not in the final game. The gameplay was so lacking in previously…
---
Kotaku Thursday, February 17, 2022 4:10 PM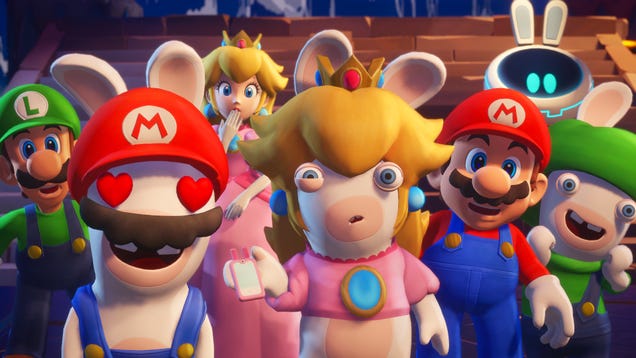 With three massive game industry acquisitions this year already, everyone's wondering what will happen to the few big publishers and studios left. Chief among those question marks is Ubisoft, the Assassin's Creed maker currently struggling to make new hits. Amidst delays and employee frustration, analysts grilled the…
---
PCGamesN Thursday, February 17, 2022 6:56 PM
Yu-Gi-Oh: Master Duel has just kicked off its first major post-launch event in the Xyz Festival, and it's proven popular enough to bring the game to some of its best player counts since launch. The structure of the event also has players taking their decks in some, er… unexpected directions. Rather than trying to win, players are now trying to die as quickly as possible.
The Xyz Festival awards you with medals for each match you complete, and those medals determine the rewards you can earn. You get more medals for winning than losing, but if you build a deck filled with card effects that deal damage to yourself, you can lose so quickly that it's faster to rack up losses than victories.
So now the game's subreddit and Steam forums are both filled with discussion over the so-called 'suicide' or 'self-burn' decks that are dominating the event. Some players are happy to see something so weird happening, while plenty of others would rather be playing the game as intended. Either way, this probably isn't the outcome Konami was looking for.
Upcoming PC Games
,
The best card games on PC
---
PCGamesN Thursday, February 17, 2022 6:15 PM
It's been a few months since the launch of Endwalker, which means we've almost - almost - had enough time to emotionally recover from the finale of the story arc Final Fantasy XIV has been telling from the start. So what's next? Well, that's exactly what the developers intend to reveal in the next live letter, which is coming up soon. Like, very soon.
Letter from the Producer Live Part LXVIII will broadcast on Friday, February 18 at 6pm PST / 9pm EST, or Saturday, February 19 at 2am GMT. The stream will be available on Twitch and YouTube, and will include live translation from Japanese to English. There are two items on the agenda here: a look at the "next ten years of FFXIV," and an Endwalker Q&A, which you can submit questions for over on the official forums.
The devs have already started teasing some new features for the upcoming patch series, including a new Deep Dungeon and more FFXIV housing changes for 6.1, but the full 6.1 reveal isn't expected to land until March.
The best MMOs on PC
,
FFXIV Reaper job guide
,
FFXIV Sage job guide
---
PCGamesN Thursday, February 17, 2022 5:55 PM
As in other grand strategy games, Victoria 3 will allow players to build and control monuments. These are unique buildings that each have their own sets of inputs and outputs, and they'll also grant modifiers to the region where they're built or the controlling nation. The latest Victoria 3 dev diary discusses monuments, with a special focus on the Suez and Panama canals, which you'll be able to plan and build over the course of the game's timeline.
At launch, Paradox says it plans on having 11 monuments scattered around the world, although not all of these will be in place at the 1836 start date. When Victoria 3 starts up, several monuments will still need to be constructed, and the two major canals - the Suez and Panama - have special event chains and processes associated with them to make their construction appropriately challenging.
Naturally, you'll want to control a canal. The Suez is a shortcut between the Indian Ocean and the Mediterranean Sea, obviating the need to sail all the way around the African continent. The Panama canal is another strategic asset, connecting the Pacific and Atlantic oceans and saving ships from a long and dangerous voyage around South America.
Victoria 3 release date
,
The best grand strategy games on PC
,
The best strategy games on PC
---
PCGamesN Thursday, February 17, 2022 4:55 PM
We thought it was going to be a little further off, but no - Mojang has decided that you can play Minecraft 1.19 right now. As long as you don't mind digging into a very experimental beta version, that is. The first experimental snapshot for 1.19 is now available for Minecraft: Java Edition Players, and it'll let you delve into the Deep Dark and meet the Warden.
You can get details on how to install the snapshot over on the official site, but bear in mind that you won't be able to open old worlds here. You'll have to create a new one, and it's unlikely that you'll be able to carry any worlds played on the experimental snapshot forward into future versions of the game.
This snapshot does not include every feature planned for 1.19, also known as the Wild update, but it does include the Deep Dark biome, the Ancient City biome, the Warden mob, sculk blocks, the swift sneak enchantment, and the darkness mob effect.
Minecraft console commands
,
Minecraft skins
,
Minecraft mods
---
PCGamesN Thursday, February 17, 2022 3:44 PM
Destiny 2's Gambit mode, a PvEvP co-op game mode that has fireteams racing to collect motes from fallen enemies to summon and defeat a massive boss, will see some significant adjustments when the Witch Queen expansion arrives next week. The latest This Week at Bungie lays out the changes in detail, and they touch every element of Gambit, from the way you queue for matches to the rewards you get for playing.
Principal designer Alan Blaine says the Witch Queen update was a chance for the team to respond to the feedback Gambit has collected over its three year stint in Destiny 2. He writes that the goal for the changes is to make Gambit "more appealing to a wider audience by addressing points of player feedback and improving upon what exists, without changing the core nature of the mode."
To that end, Bungie is adding a Gambit Freelance node, which is a way to jump into a matchmade team without having to worry about facing off against a full stack of clanmates or friends on voice chat, who typically have an innate advantage in Destiny 2's competitive modes. Bungie says this has helped balance matches in Iron Banner, Glory, and Trials of Osiris, and that it's looking for another solution - but in the meantime, it'll create Gambit games that feel more evenly matched.
Destiny 2: Beyond Light review
,
Destiny 2 exotics
,
Play Destiny 2
---
Rock Paper Shotgun Latest Articles Feed Thursday, February 17, 2022 5:58 PM
It's neat that Brothers: A Tale Of Two Sons is free to keep from the Epic Games Store right now. It's a fun, heartfelt adventure in which you control two characters simultaneously to complete a dangerous journey. You've got until February 24th to grab it.
Brothers is almost ten years-old, though. More exciting is that Cris Tales, last year's beautiful RPG, is the next freebie in line.
---
Rock Paper Shotgun Latest Articles Feed Thursday, February 17, 2022 5:19 PM
Daedalic, German publisher and developer of adventure games, have been acquired by Nacon for €53 million (around £44 million). The two companies had previously been collaborating on the forthcoming third-person stealth game, The Lord Of The Rings: Gollum.
---
Rock Paper Shotgun Latest Articles Feed Thursday, February 17, 2022 4:31 PM
Paradox Interactive have released a report into the company's culture which outlines issues of "discrimination, bullying and victimization" at the Swedish developer. The report, commissioned by Paradox and conducted by Gender Balance, an external firm recommended by Paradox's employee union, outlines several proposals for how Paradox can create a better working environment for staff. Paradox say they intend to implement all of them.
---
Twinfinite Thursday, February 17, 2022 9:03 PM
---
Twinfinite Thursday, February 17, 2022 8:52 PM
---
Twinfinite Thursday, February 17, 2022 8:52 PM
---
Twinfinite Thursday, February 17, 2022 8:45 PM
---
Twinfinite Thursday, February 17, 2022 8:42 PM
---
Twinfinite Thursday, February 17, 2022 8:40 PM
---
Twinfinite Thursday, February 17, 2022 8:30 PM
---
Siliconera Thursday, February 17, 2022 8:35 PM
Nintendo teased that The Legend of Zelda: Majora's Mask would show up as part of the Nintendo Switch Online Expansion Pack in February 2022. Now it has an official release date. Subscribers will be able to play it starting on February 25, 2022. This marks the second The Legend of Zelda game in this virtual library. It joins The Legend of Zelda: Ocarina of Time.
Here's the official announcement.
Link is dragged into the world of Termina, where the moon is falling from the sky!

Relive the world's final 72 hours when The Legend of #Zelda: Majora's Mask comes to #NintendoSwitch for #NintendoSwitchOnline + Expansion Pack members on 2/25. #Nintendo64. pic.twitter.com/712guV6wtz

— Nintendo of America (@NintendoAmerica) February 18, 2022
There are still some announced N64 Nintendo Switch Online games that are due to appear following Majora's Mask's debut. Titles like F-Zero X, Kirby 64: The Crystal Shards, Mario Golf, and Pokemon Snap are still on the way.
However, leading up to that a number of other N64 games joined the service. Since its launch in October 2022, two other titles appeared. First was Paper Mario. It showed up as 2021 ended. 2022 kicked off with Banjo-Kazooie.
The Legend of Zelda: Majora's Mask will come to the Nintendo Switch Online Expansion Pack on February 25, 2022. It originally appeared on the Nintendo 64. It appeared via other methods like the Virtual Console over the year. There was also the 3DS remake The Legend of Zelda: Majora's Mask 3D.
The post The Legend of Zelda: Majora's Mask Nintendo Switch Online Next Week appeared first on Siliconera.
---
Destructoid Thursday, February 17, 2022 8:10 PM
---
Destructoid Thursday, February 17, 2022 6:00 PM
---
Destructoid Thursday, February 17, 2022 6:00 PM
---
Destructoid Thursday, February 17, 2022 5:00 PM
---
Destructoid Thursday, February 17, 2022 4:30 PM
---
Destructoid Thursday, February 17, 2022 4:00 PM
---
Destructoid Thursday, February 17, 2022 3:30 PM
---
Destructoid Thursday, February 17, 2022 3:00 PM
---
PC Invasion - FeedDDD Thursday, February 17, 2022 8:10 PM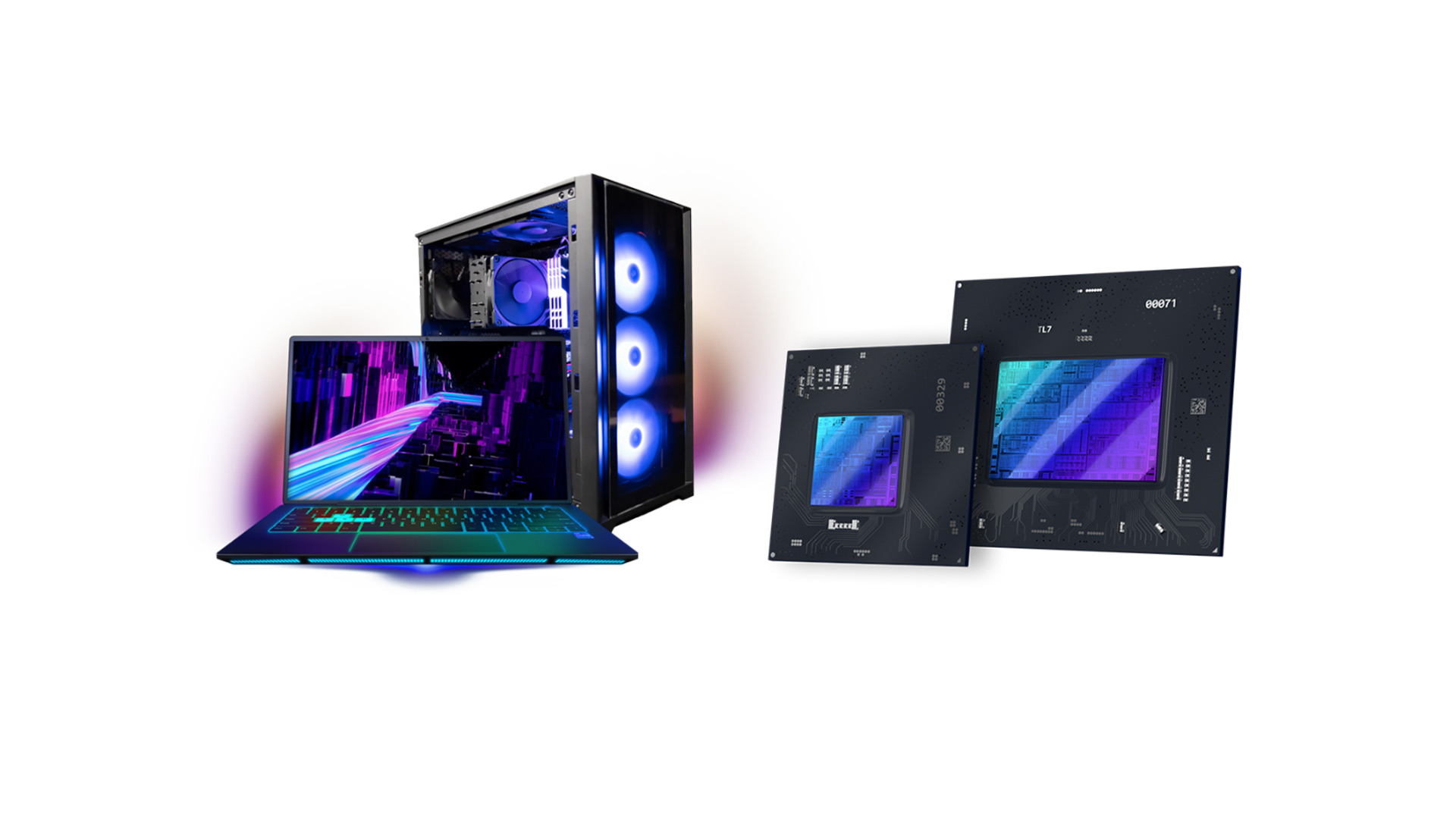 If you're intrigued about the upcoming Intel ARC Alchemist graphics card launch, today's details about the updated release window for desktop models are significant. During the latest investor's update, Intel shared a basic schedule for how it plans to release GPU products throughout the rest of 2022. Specific details were not mentioned, but we now know that laptop/notebook models will arrive before end of Q1 (March 31), desktop graphics cards will arrive in Q2 (April, May, and June), and workstation models will arrive in Q3. Furthermore, Intel committed to shipping at least four million units by the end of the year. This official announcement coincides with what we've been hearing from unofficial channels lately. Just last week, several sources with inside knowledge said the same thing about Intel's release schedule. Intel's previous commitment was to a Q1 release for ARC Alchemist graphics cards, though the language remained unclear as to what e...
---
PC Invasion - FeedDDD Thursday, February 17, 2022 7:15 PM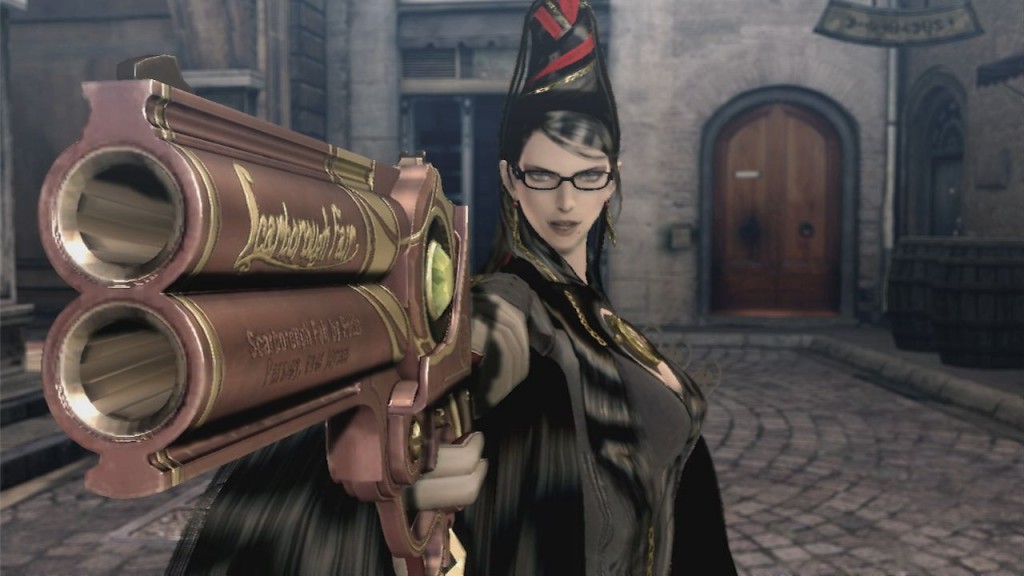 About a week ago, Atsushi Inaba, the current CEO of PlatinumGames, shared a whole host of plans regarding what kinds of games the studio will develop moving forward. One of the plans involved developing games that last "a longer period of time," which many saw as a sign that the company would continue to make live-service games after Babylon's Fall. Although he reassured fans that the company would continue to put out the linear action games that made it famous, that did not stop some from feeling wary about the idea of more live-service titles. Some may worry that PlatinumGames will move in a more "corporate" direction despite Inaba's stated focus on more original content, but at the very least, it looks like the company will not pursue the recent trend of NFTs anytime soon. Both Inaba and PlatinumGames Vice President Hideki Kamiya expressed their thoughts on NFTs in a recent interview with VGC. In Inaba's view, conversations surrounding NF...
---
PC Invasion - FeedDDD Thursday, February 17, 2022 6:49 PM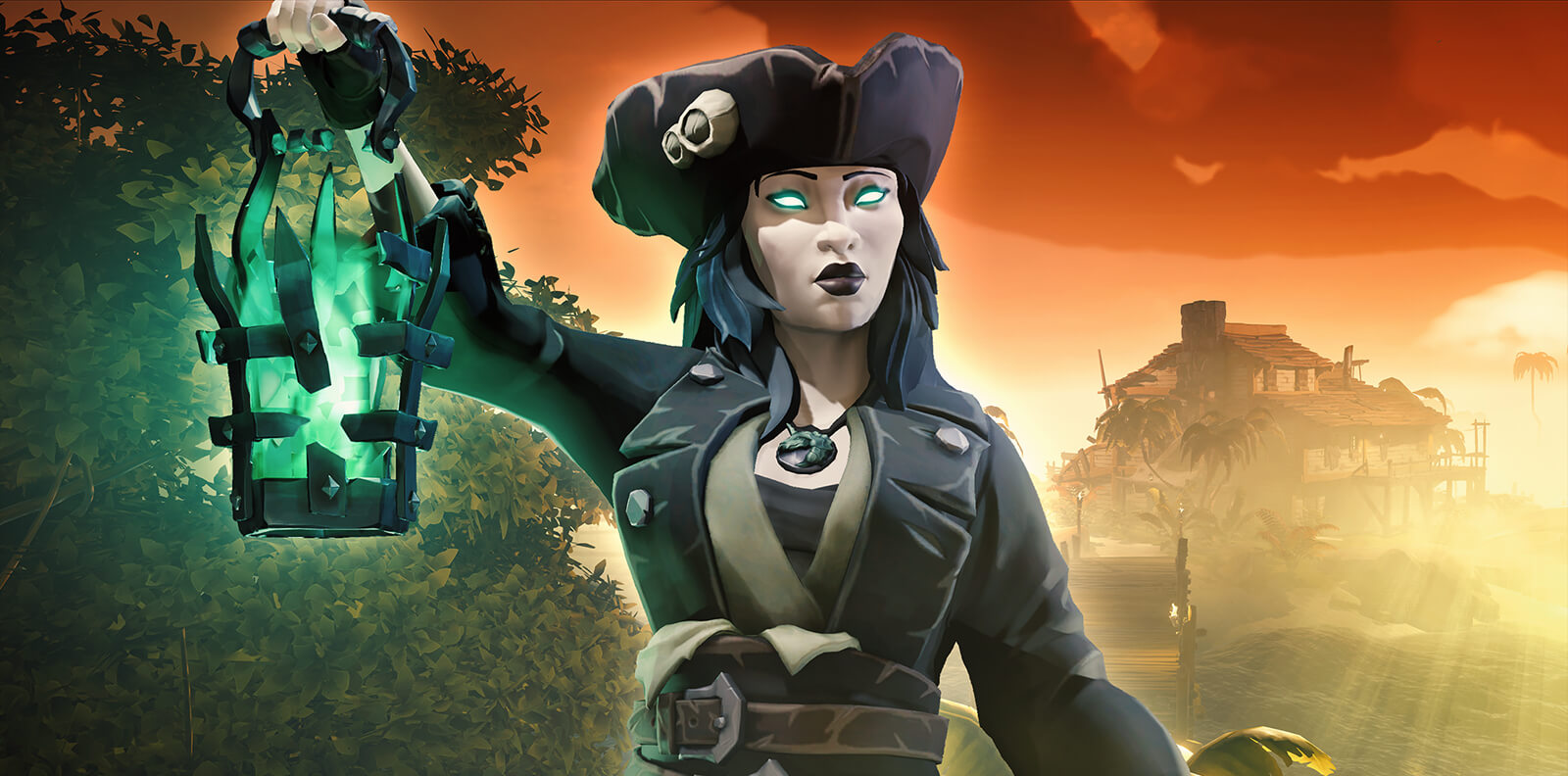 Sea of Thieves continues to expand today with the release of its limited-time Shrouded Islands adventure. That "limited-time" part is key: you only have two weeks starting from today to experience the new adventure. Two weeks may not sound like much to explore the mysterious Shrouded Islands. For a lot of Thieves players, who have spent years plundering and swashbuckling, it's but a drop of water in the ocean. However, the adventure is set to be rewarding for the death-defiant. Sea of Thieves' Shrouded Islands appears to be pretty haunted. Granted, we've had spooky skeletons galore in the game for years. However, things look even spookier now. The Sea of the Damned, where the Ferryman returns dead players to the living world, seems to have sprung a leak. The realm beyond, "where memories can become real," appears to have unleashed some horrors onto the mist-wrapped Shrouded Islands. The rest of the world has also changed a bit. Do you...
---
PC Invasion - FeedDDD Thursday, February 17, 2022 5:31 PM
The influential fighting game The King of Fighters XV has been in development for a while, but no longer. Today is the official release date of the next entry in the franchise — one of the most recognizable names in the community. The game is launching with 39 different characters: a combination of returning veterans, resurrected fan favorites, and new blood altogether in one of the larger KoF casts to date. The King of Fighters XV also has a brand new mechanic, known as the Shatter Strike. This is a feature that allows you to counter enemy attacks. You can also enjoy a new and improved MAX Mode, as well as a RUSH mechanic that "allows combos to be carried out all by rapidly pressing attack buttons." This is on top of the classic three-on-three battle system, all coming together to ensure a bombastic set of fights for players on all skill levels. Fight hard One of the biggest draws of The King of Fighters XV however is the introduction of rollback netcode. T...
---
PC Invasion - FeedDDD Thursday, February 17, 2022 4:00 PM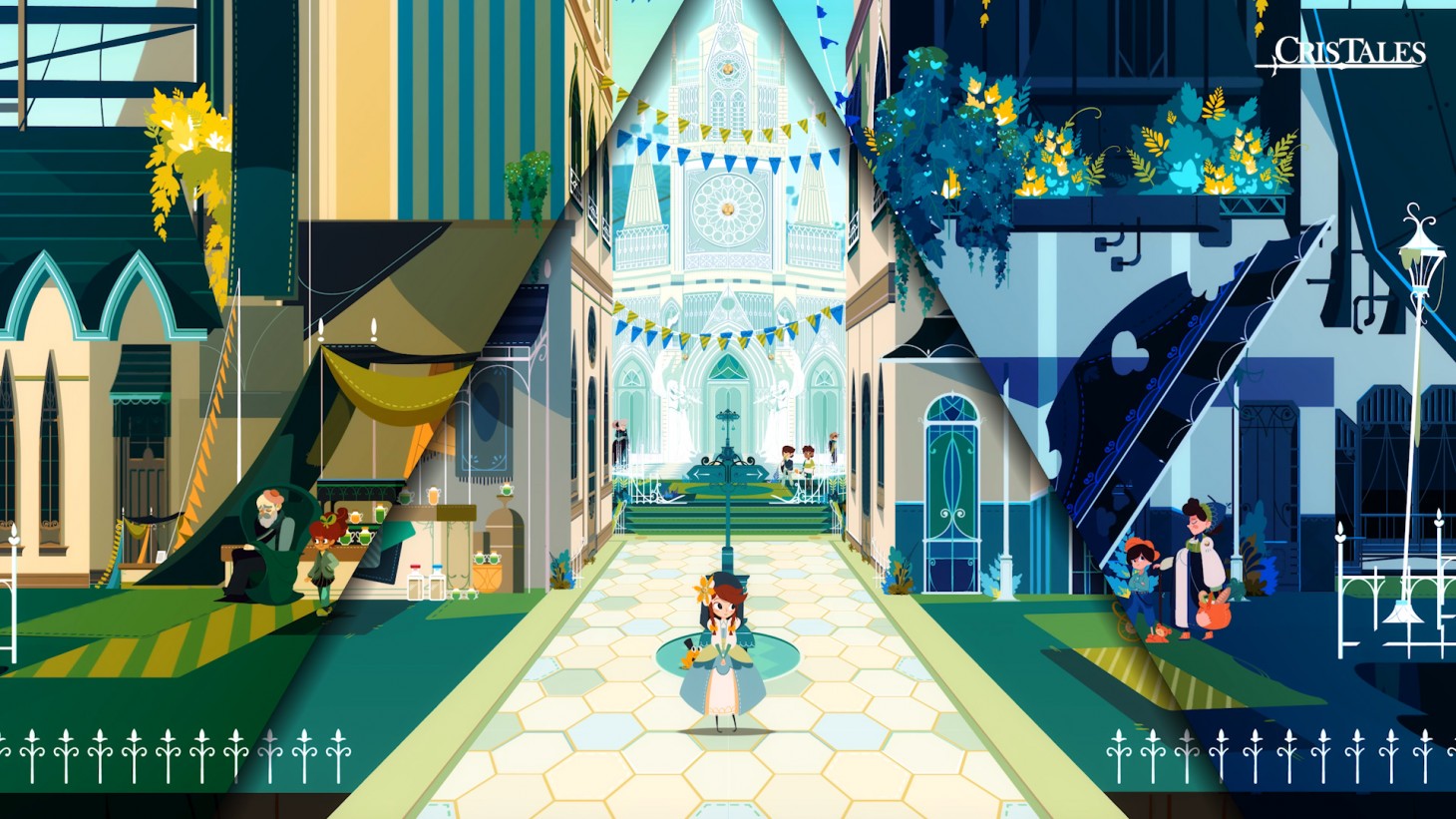 When publisher Modus Games first announced Cris Tales, the game received a fair amount of praise for its unique art style and combat mechanics. But when the game finally dropped, it received a more mixed reception, with critics taking issue with the title's decidedly old-school approach to RPG design, as well as its general lack of polish. Although not everyone will necessarily enjoy Cris Tales, that shouldn't discourage you from trying it out. Numerous players, including myself, saw the game as an incredibly positive experience overall. And luckily, Cris Tales will become free to obtain next week on the Epic Games Store for a limited time. It's the perfect opportunity for players to see if the game clicks for them. Those who grew up with, and continue to play, classic JRPGs will likely find a lot to love about Cris Tales. It features the tried-and-true setup of a young protagonist discovering her powers and using them to save the world from an untold disaster, and...
---
Tabletop Gaming News Thursday, February 17, 2022 6:00 PM
---
Tabletop Gaming News Thursday, February 17, 2022 5:00 PM
---
Tabletop Gaming News Thursday, February 17, 2022 4:00 PM
---
Pivotal Gamers Thursday, February 17, 2022 4:15 PM
Hello fellow gamers. Alienware Arena holds a new giveaway for The Cycle. This is what they say. The Cycle: Frontier Closed Beta Key Giveaway Join the closed beta from March 10-28 with this exclusive Epic Games Store key! Secure a seat on the nearest evac ship to safeguard your loot. Upgrade your gear, purchase new equipment and complete faction-based contracts to increase your gains and unloc...