---
GamersHeroes Monday, October 30, 2023 3:50 PM
---
GamersHeroes Monday, October 30, 2023 3:27 PM
The team at Ubisoft has released the PC specs for Avatar: Frontiers of Pandora. Scope out all of the specific presets for the game below: Avatar: Frontiers of Pandora will feature raytraced reflections and shadows, support for AMD FSR technology, and a smooth experience with high core count processors. Note that PC benchmark tools will …
The post Avatar: Frontiers of Pandora PC Specs Revealed appeared first on GamersHeroes.
---
GamersHeroes Monday, October 30, 2023 3:16 PM
---
GamersHeroes Monday, October 30, 2023 1:06 PM
---
Kotaku Monday, October 30, 2023 3:15 PM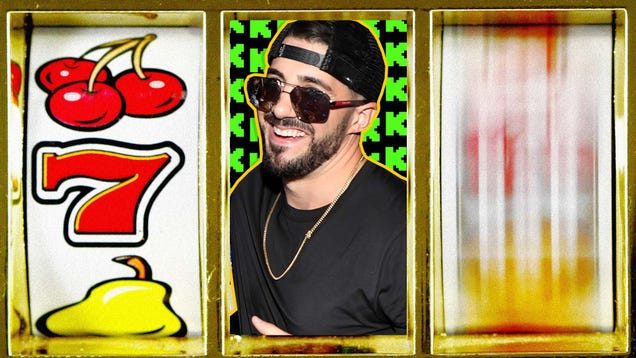 Controversial streamer Nick "Nickmercs" Kolcheff recently announced a massive $10 million deal with Twitch rival Kick, and it seems that, although he once implored pro-LGBTQIA people to "leave children alone," he's not worried about teaching children how to gamble.

---
Kotaku Monday, October 30, 2023 2:20 PM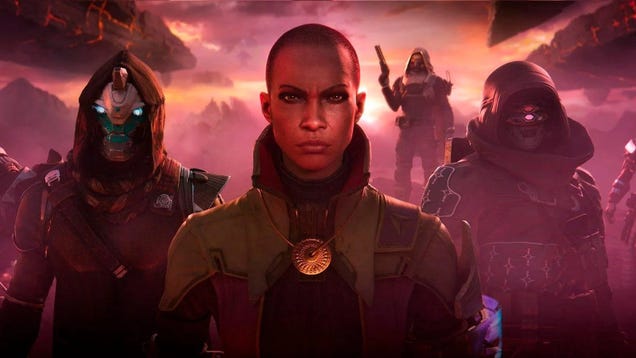 In addition to an unspecified number of job cuts, Destiny 2 maker Bungie has also been racked by delays. Bloomberg reports that the sci-fi MMO shooter's The Final Shape expansion has slipped from February to June, with upcoming extraction shooter Marathon getting delayed to 2025.
---
Kotaku Monday, October 30, 2023 2:15 PM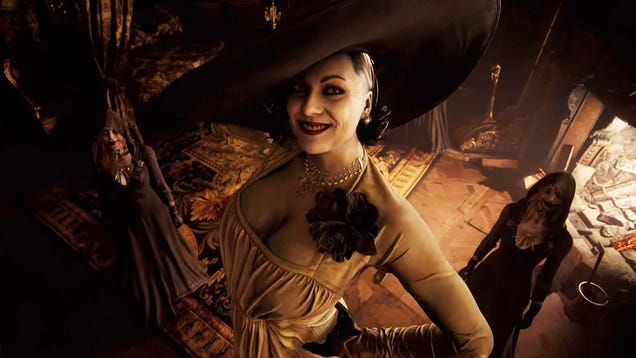 The fact that you can, today, play Capcom's Resident Evil Village natively on an Apple iPhone is undeniably impressive. But actually trying to play this popular horror game on Apple's latest pocketable device doesn't make for a great experience.
---
Kotaku Monday, October 30, 2023 2:00 PM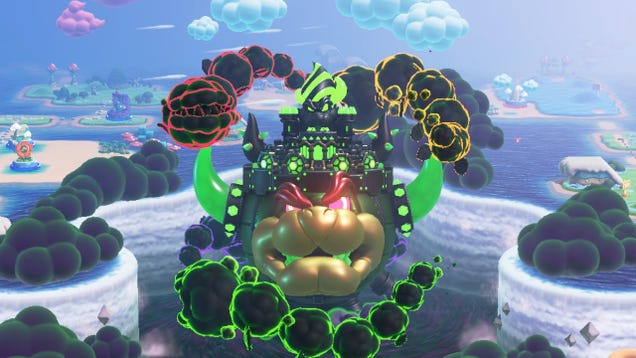 Super Mario Bros. Wonder has levels full of secret paths to explore, but did you know a few of them lead to entirely new mini-worlds and levels for you to run and jump through? There are several levels that have secret exits that you have to work to find, and while all of them will give you a new Wonder Seed, a…
---
Kotaku Monday, October 30, 2023 1:30 PM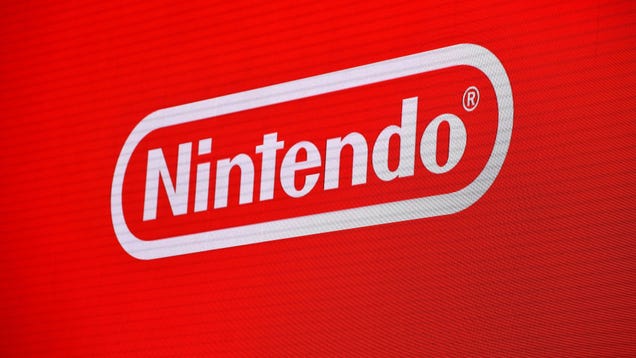 Nintendo recently filed a patent for a handheld device with a design that might surprise you. The patent reveals a handheld that looks a lot less like what you might expect of the upcoming Switch 2, and more like if the 3DS had a third screen.
---
Kotaku Monday, October 30, 2023 1:10 PM
Bungie is the latest PlayStation studio to face layoffs. While the scale of the cuts wasn't immediately apparent, multiple, now-former staff members began posting on social media on October 30 that they'd been let go by the beloved Destiny 2 maker.
---
Kotaku Monday, October 30, 2023 12:04 PM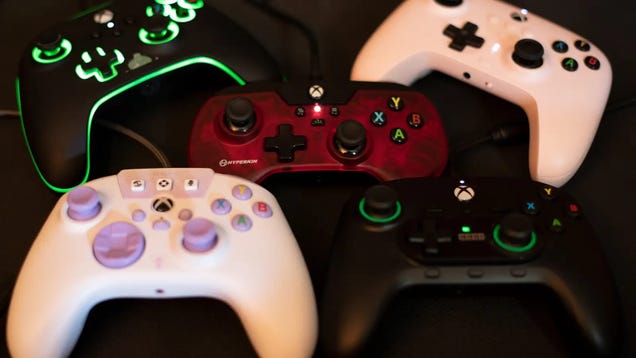 Microsoft appears to be cracking down on third-party peripherals for its consoles. Players are reporting getting error messages when they try to use certain off-brand controllers on Xbox Series X/S, with the accompanying text telling them them that the devices are not authorized and will no longer usable come…
---
Kotaku Monday, October 30, 2023 11:45 AM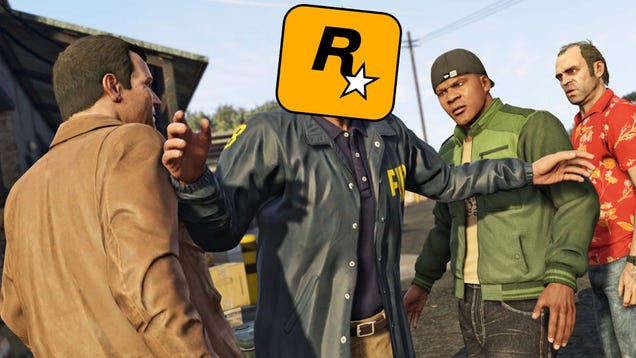 A recently uncovered Rockstar Games patent suggests the developer could be using new technology to make NPCs in its games more immersive, particularly when it comes to the highly anticipated action-adventure crime sim GTA VI.
---
Kotaku Monday, October 30, 2023 11:15 AM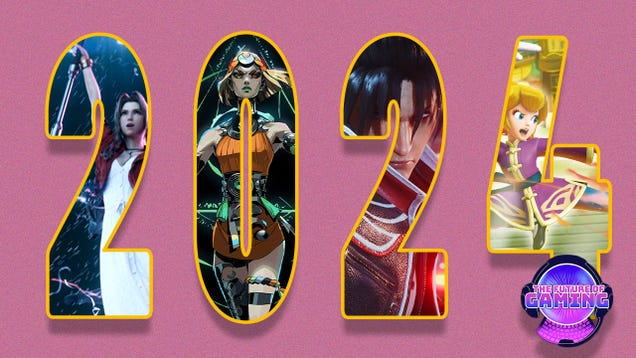 This story is part of our new Future of Gaming series, a three-site look at gaming's most pioneering technologies, players, and makers.
---
Kotaku Monday, October 30, 2023 10:45 AM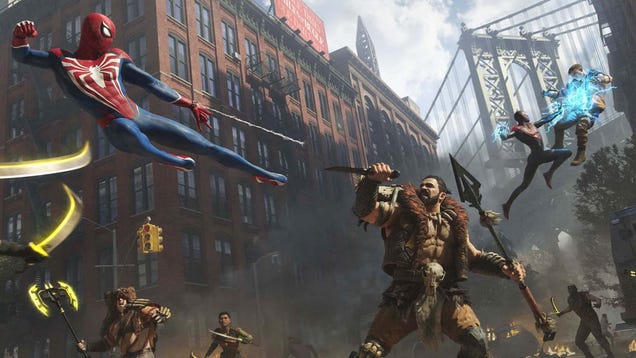 Marvel's Spider-Man 2 is one of the biggest games of 2023 and a few of us at Kotaku have been playing it quite a bit in recent weeks. After wrapping the main story, Kotaku writers Ethan Gach and Zack Zwiezen (along with a surprise cameo from Kotaku's new Editor In Chief, Jen Glennon) came together to discuss…
---
Kotaku Monday, October 30, 2023 10:15 AM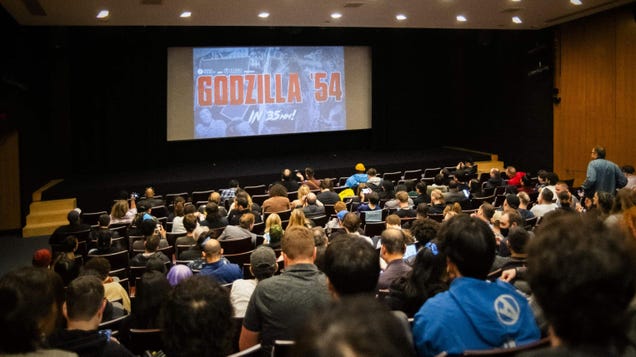 To commemorate Godzilla Minus One, the first Japanese film in the kaiju franchise since 2016 (out December 1 in the U.S.), the New York Japan Society screened a dusky archival print of the original 1954 movie Godzilla, which I had never seen before. Earlier this month, I came to the non-profit's snug Midtown…
---
Kotaku Monday, October 30, 2023 10:00 AM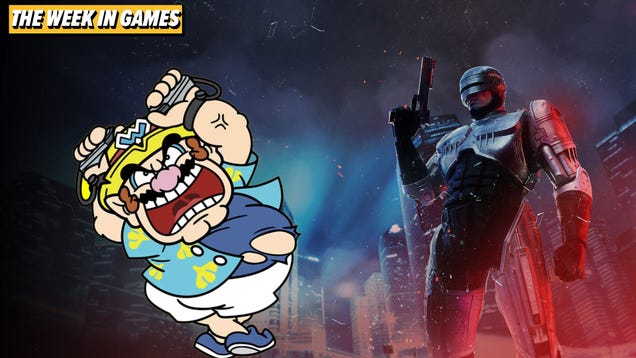 ---
Kotaku Monday, October 30, 2023 9:30 AM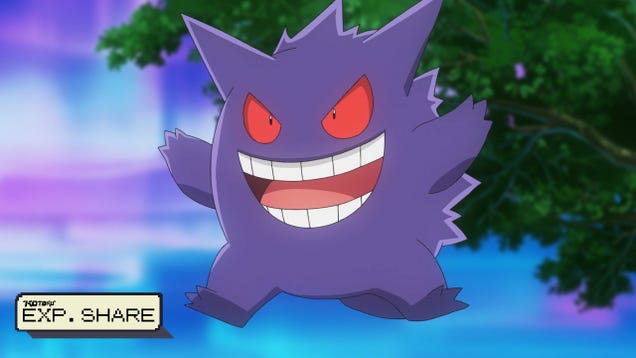 The end of October is nigh, which means the spooky decorations are about to make way for snow, presents, and mistletoe. But before we say goodbye to the jack-o-lanterns and trick-or-treating, we can still pay tribute to the spookiest, the scariest, the ghouliest(?) of Pokémon: the ghost types.

---
Kotaku Monday, October 30, 2023 9:15 AM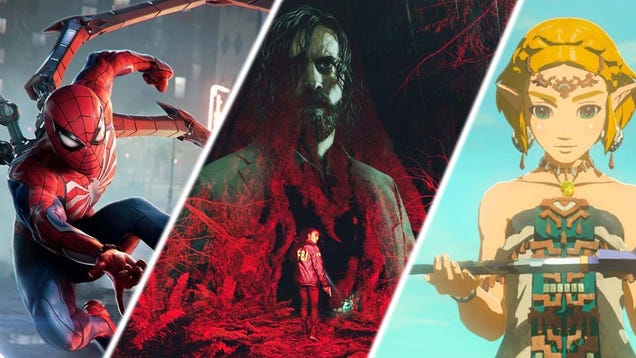 When Hi-Fi Rush shadow-dropped on January 25, it was a shockingly pleasant surprise. Beautiful, vibrant, playful, the rhythm action platformer quickly won players over. A day later, Hitman World of Assassination appeared, deploying clever roguelike mechanics to reinvent the best stealth game of 2021. A day after that, …
---
PCGamesN Monday, October 30, 2023 3:23 PM
Genshin Impact just celebrated its third anniversary while Honkai Star Rail is currently making its way through its launch year. Clearly, HoYoverse took many lessons learned from the former to heart when developing the latter, because Star Rail now has yet another feature that Genshin Impact should consider copying. Instead of combining its two limited five-star Light Cones into one banner, Honkai Star Rail allows players to pull for one or the other -- just like with five-star characters.
MORE FROM PCGAMESN:
Genshin Impact codes
,
Genshin Impact character tier list
,
Genshin Impact leveling guide
---
PCGamesN Monday, October 30, 2023 2:36 PM
Is there a Modern Warfare 3 zombies mode? One of the most popular Call of Duty modes, zombies keeps fans coming back to the series to defeat waves of undead creatures - whether it's in Nuketown, an '80s theme park, or the Titanic. Every time a new CoD game comes out, we all want to know if it features a zombies mode.
Call of Duty Zombies has evaded the Modern Warfare series before now, but when the MW3 release date comes around, Treyarch brings the beloved mode to the Modern Warfare universe for the first time with Operation Deadbolt. Modern Warfare 3 zombies mode drops us into an open-world adventure for the first time in the FPS game, so here's everything you need to know about the all-new MW3 zombies mode.
MORE FROM PCGAMESN:
MW3 guns
,
MW3 release date
,
MW3 loadouts
---
PCGamesN Monday, October 30, 2023 2:27 PM
The Song of Nunu is a delightful exploration of some of League of Legends' most fascinating lore, though its gameplay often feels more like a stalactite-filled obstacle course than a smooth, Willump-y belly slide across the Freljord's frostscapes. As Tequila Works daintily treads themes of grief and found family through Song of Nunu's story, its overall execution is as clumsy as a yeti's disco. Above all else, though, the studio has excelled at weaving together a cohort of League's most-loved champions, and the ice-forged brotherhood between its two protagonists leaves a lasting impression after the credits roll.
MORE FROM PCGAMESN:
Best single-player games
,
League of Legends Arena tier list
,
Best MOBAs
---
PCGamesN Monday, October 30, 2023 2:24 PM
How do you unlock the Alan Wake 2 gift shop safe? Two concurrent stories are running throughout Alan Wake 2, both based on two books in Alan's trilogy of Alex Casey novels. One is based on the second playable protagonist, Saga, and it's the third chapter of Return that takes us to the Coffee World amusement park. As you explore this area, you'll likely find the gift shop is sealed away.
Unlocking the Alan Wake 2 gift shop safe will be a bit of a challenge. This is because, to get inside, you're not looking for a key but a different type of item to help you get inside. After that, you're presented with one of Alan Wake 2 's many puzzles, something praised as a highlight in the Alan Wake 2 review. Solving it is necessary for progressing through the story, but other puzzles can be solved to unlock Alan Wake 2 weapon upgrades or Alan Wake 2 word of power upgrades.
MORE FROM PCGAMESN:
Alan Wake 2 review
,
Alan Wake 2 weapons
,
Alan Wake 2 Words of Power
---
PCGamesN Monday, October 30, 2023 1:03 PM
In terms of collabs, Dying Light 2 is the gift that keeps on giving. With the Vampire: The Masquerade event live in-game right now, my undead Kindred heart is aflutter with excitement - especially when I remember that there's a For Honor collab in the works, too. Speaking to PCGamesN exclusively about the new VTM collab, I ask franchise director Tymon Smektała which other IPs he'd like to team up with - and the answers will pique anyone's interest.
MORE FROM PCGAMESN:
Dying Light 2 review
,
Dying Light 2 factions
,
Best zombie games
---
PCGamesN Monday, October 30, 2023 12:17 PM
Two of the best modern PlayStation games are coming to PC yet again, as both the reboot of God of War and the Uncharted: Legacy of Thieves Collection have been announced for CD Projekt platform GOG, over a year after both games landed on Steam and the Epic Games Store.
MORE FROM PCGAMESN:
God of War PC review
,
God of War best settings
,
God of War system requirements
---
PCGamesN Monday, October 30, 2023 12:16 PM
October 30, 2023 New code added.
September 23, 2023 New code added.
What are the latest Disney Dreamlight Valley codes? We've done some digging to make sure we've got the latest codes available from Gameloft. Codes weren't available in the Dreamlight Valley during its first few months, but with the festival of Foolishness now in swing, there are a whopping ten codes currently available, so read on to make sure you've claimed them all.
The Dreamlight Valley golden potato code was the first to come to the Disney game, and gives you just that, a golden potato. It doesn't even do anything yet, but the exciting news is that it appears to be part of a future Dreamlight Valley quest. The code might no longer available, but if you still don't have a golden potato, you can pick one up in Scrooge's shop. Other codes have since been released with various celebrations, including the Dreamlight Park community challenge and the Festival of Foolishness, for which all the Dreamlight Valley codes can be found below.
MORE FROM PCGAMESN:
Best Disney games
,
What's the next Dreamlight Valley update?
,
Disney Dreamlight Valley guide
---
PCGamesN Monday, October 30, 2023 12:00 PM
Before I begin my rather embarrassing anecdote from the recent in-person Avatar: Frontiers of Pandora preview event, I should set the scene. After being bundled into a dimly lit room along with some other journalists by the lovely representatives from Ubisoft, I took my seat and, following some brief guidance on the controls, I was then let loose to play Avatar: Frontiers of Pandora. Pretty soon after, I notice the currently active quest: "Gather mangrove hive nectar to make niktsyey for the kinglor queen ritual."
Best FPS games
,
Avatar Frontiers of Pandora release date
,
Where to watch Avatar 2
---
PCGamesN Monday, October 30, 2023 11:09 AM
According to a developer at Embark Studios, The Finals does in fact use AI text-to-speech tools for almost all of its human voices. After it was pointed out that the shooter, which is currently having an incredibly popular playtest on Steam, has human voices that sound robotic, a new interview has confirmed that AI is in use. The Finals could very well rival Call of Duty and Battlefield, but the use of AI is not going over well.
The Finals settings
,
The Finals servers
,
The Finals classes
---
PCGamesN Monday, October 30, 2023 10:15 AM
What are the Modern Warfare 3 missions? As you embark on the MW3 2023 campaign, it can help to know exactly how many missions you have to complete, and what they entail. In the Modern Warfare 3 reboot, we also know that levels take on a brand-new form in open combat missions, giving you more player autonomy than ever before.
We got our first glimpse of Modern Warfare 3 during Gamescom Opening Night Live 2023, which introduced us to these open combat missions with nine minutes of gameplay from Operation 627, the first level of the MW3 story. But where does the FPS game take us after the Russian prison, and what can we expect from the rest of the story? Let us answer that with the MW3 missions list, and everything we know about open combat missions.
MORE FROM PCGAMESN:
MW3 guns
,
MW3 release date
,
MW3 loadouts
---
PCGamesN Monday, October 30, 2023 11:18 AM
I, for one, am absolutely loving The Finals. The colorful, high-octane combat has me by the collar, and I'm not 100% sure what I'm going to do with myself when the beta actually closes. Well, that's not quite true anymore. Enter Tencent's new shooter, codenamed 'Project RS,' whose beta is set to kick off right as The Finals' test closes.
Best FPS games
,
Best battle royales
,
Best multiplayer games
---
PCGamesN Monday, October 30, 2023 8:58 AM
Severed Steel is a truly phenomenal movement FPS. It uses tight corridors, parkour, a slew of weapons and abilities, and an easy-to-use time slow-down mechanic with complete camera control in a way like nothing I've played since. If you like Mirror's Edge, Titanfall 2, or even a fast-paced shooter like Doom Eternal, Severed Steel's new update and Steam sale need to be on your radar.
Best FPS games
,
Best single-player games
,
Best free games
---
PCGamesN Monday, October 30, 2023 8:58 AM
It's no secret that Cities Skyline 2 performance is something of a disaster, with it being all too clear that developer Colossal Order needed to leave the game a lot longer in the oven. Now, YouTube channel Gamers Nexus has tested out a wide range of graphics cards in Cities Skylines 2 at Medium, Low, and Very Low graphics presets, and the results might give you the biggest fright of all this Halloween.
Ryzen 7 7800X3D review
,
Best gaming CPU
,
Radeon RX 7800 XT review
---
PCGamesN Monday, October 30, 2023 8:40 AM
Anticipation for the rumored Nvidia GeForce RTX Super refresh continues to build as more and more leaks appear online, with the latest detailing possible CUDA core counts and more. Better still, the GeForce RTX 4070 Ti Super may pack a significant spec upgrade versus the current model.
GeForce RTX 4060 review
,
DLSS explained
,
Best graphics cards
---
PCGamesN Monday, October 30, 2023 8:00 AM
What are the latest Tower Heroes codes? Bashing monsters to protect your towers is not a new concept for a Roblox experience, but Tower Heroes is picking up steam thanks to some charming heroes who you can upgrade into more powerful forms. Even the freebies are adorable.
The best way to earn new heroes for your roster is to redeem Tower Heroes codes for additional coins. You'll also find that some codes unlock free stickers, skins, and enemies you won't find anywhere else. If you're in the mood for more Roblox freebies, check out our Blox Fruits codes, Fruit Battlegrounds codes, Anime Champions Simulator codes, and Blade Ball codes guides. For now, though, this is what Tower Heroes has to offer.
MORE FROM PCGAMESN:
Best Roblox games
,
Roblox promo codes
,
Roblox music codes
---
PCGamesN Monday, October 30, 2023 11:53 AM
Earlier this year I speculated that the prize pool for Dota 2 TI 2023 (or TI 12, whichever you prefer) would be the lowest ever - at least since the jackpot has been crowdfunded. As an esports fan who loves watching TI, my fears have become a reality - a Halloween trick, instead of a treat.
Dota 2 heroes
,
Dota 2 custom games
,
Best MOBAs
---
Rock Paper Shotgun Latest Articles Feed Monday, October 30, 2023 3:35 PM
---
Rock Paper Shotgun Latest Articles Feed Monday, October 30, 2023 2:55 PM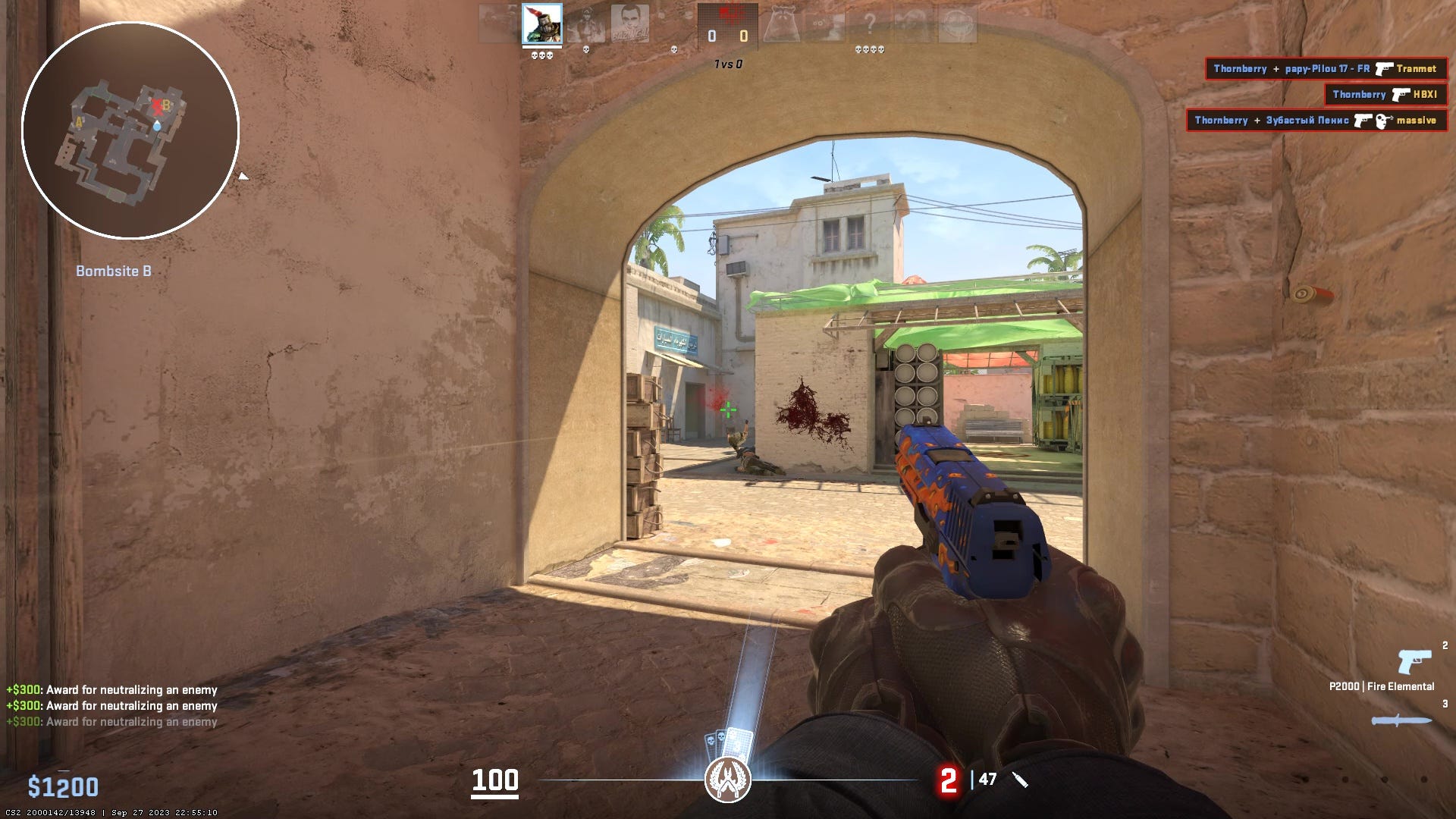 Fans of Counter-Strike: GO's Gun Game successor Arms Race rejoice: you will be able to play the popular mode in Counter-Strike 2. Eventually, that is. Valve have promised that more modes, weapons and features are headed to Global Offensive's full-bore sequel, but they might take a little while to arrive as they respond to what players are asking for.
---
Rock Paper Shotgun Latest Articles Feed Monday, October 30, 2023 2:23 PM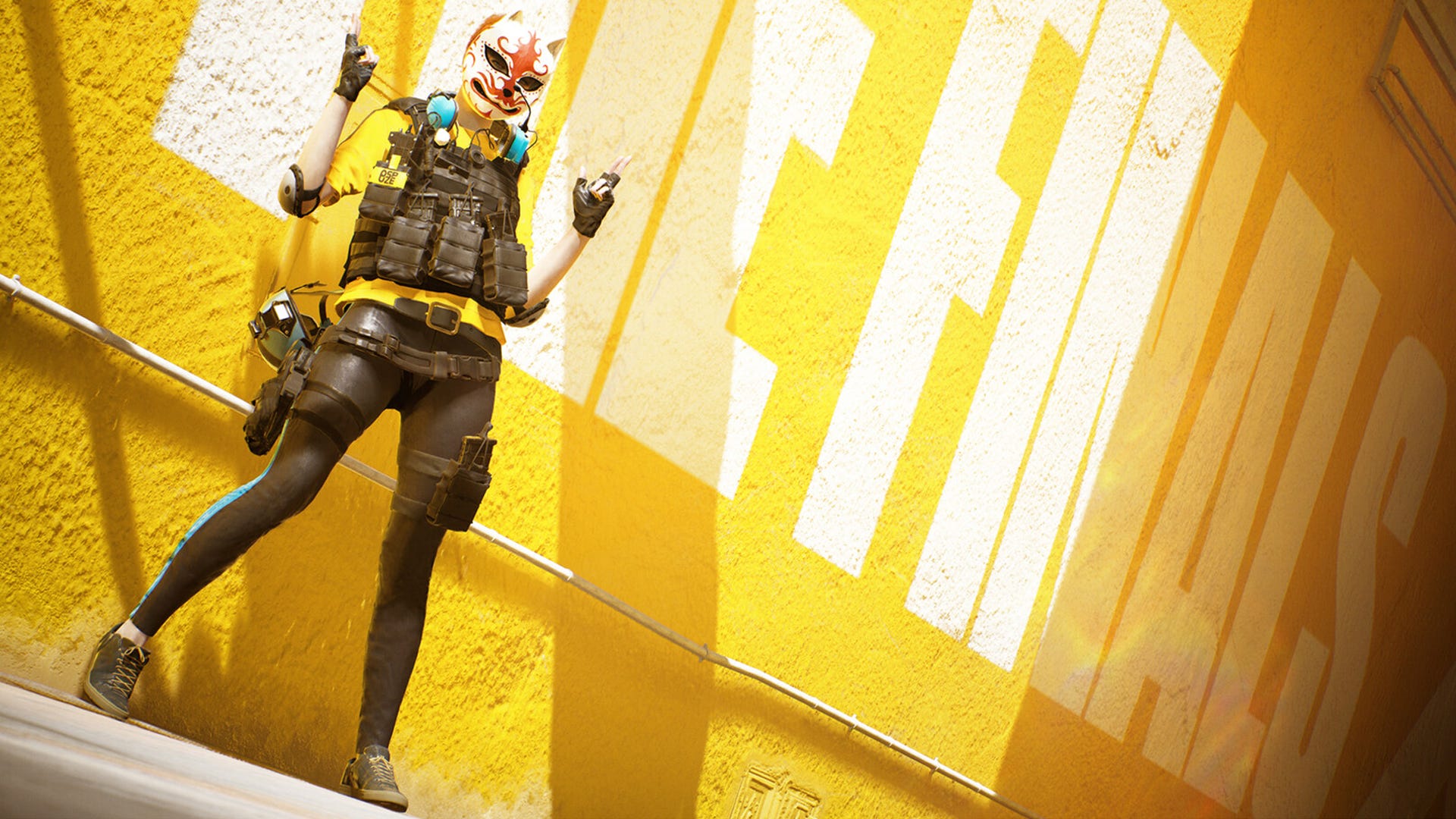 The Finals, the cash-grabbing, destructible-scenery multiplayer FPS from former Battlefield devs, is currently in the middle of an open beta that allows anyone to go and give its shoot-y, smash-y, cash-y gameplay a look. You'll also be able to give it a listen - and you might notice something a little off about the announcers for its game show-within-a-game when you do. That's right: they're AI-generated voices, not human actors.
---
Rock Paper Shotgun Latest Articles Feed Monday, October 30, 2023 1:47 PM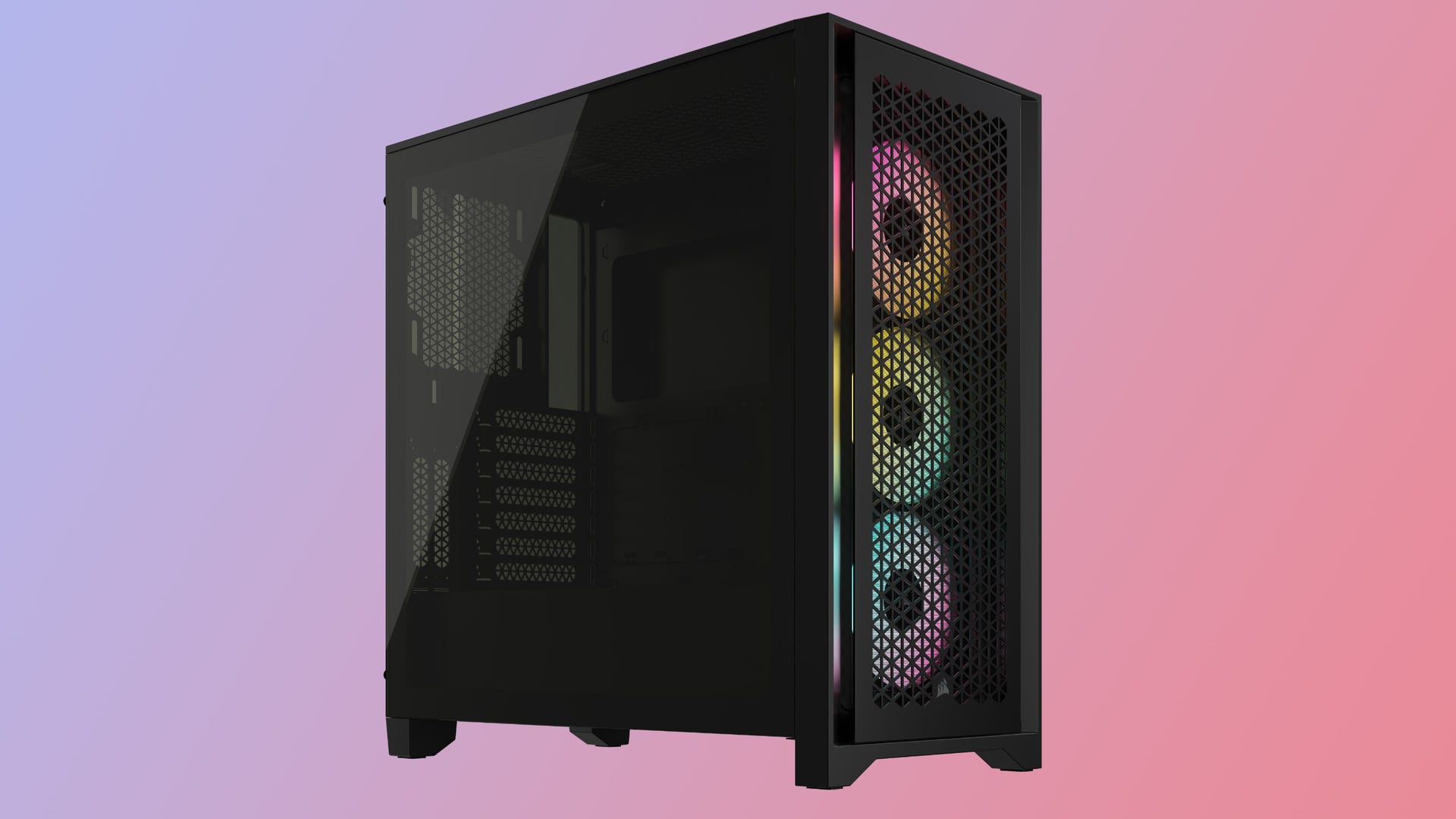 Corsair's 4000D, 5000D and 7000D cases are all brilliant options with plenty of airflow, nice tempered glass side panels and a ton of nice design and usability tweaks. Normally the mid-size 4000D Airflow costs $105, but today it's down to $80 at Amazon - a great price for a case that's easy to build in and provides excellent thermal results.
---
Rock Paper Shotgun Latest Articles Feed Monday, October 30, 2023 1:24 PM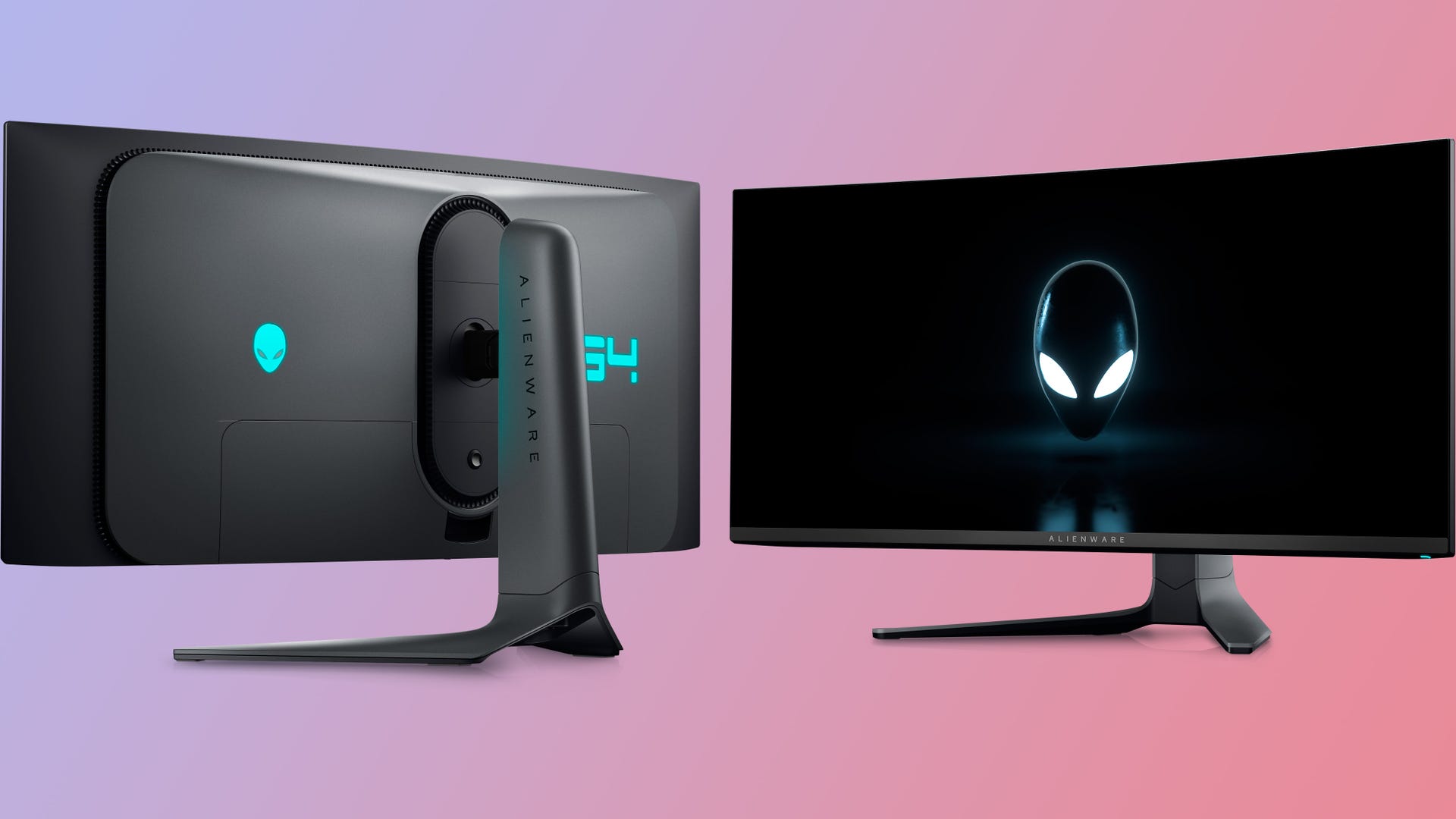 Dell's Alienware AW3423DWF gaming monitor is a 34-inch curved ultrawide OLED that delivers an incredible gaming experience, thanks to its perfect contrast, excellent motion clarity and gorgeous colour reproduction. It's also normally extremely expensive at $1000, but today you can pick up this model for $800 at Best Buy following a $200 price cut.
---
Rock Paper Shotgun Latest Articles Feed Monday, October 30, 2023 12:30 PM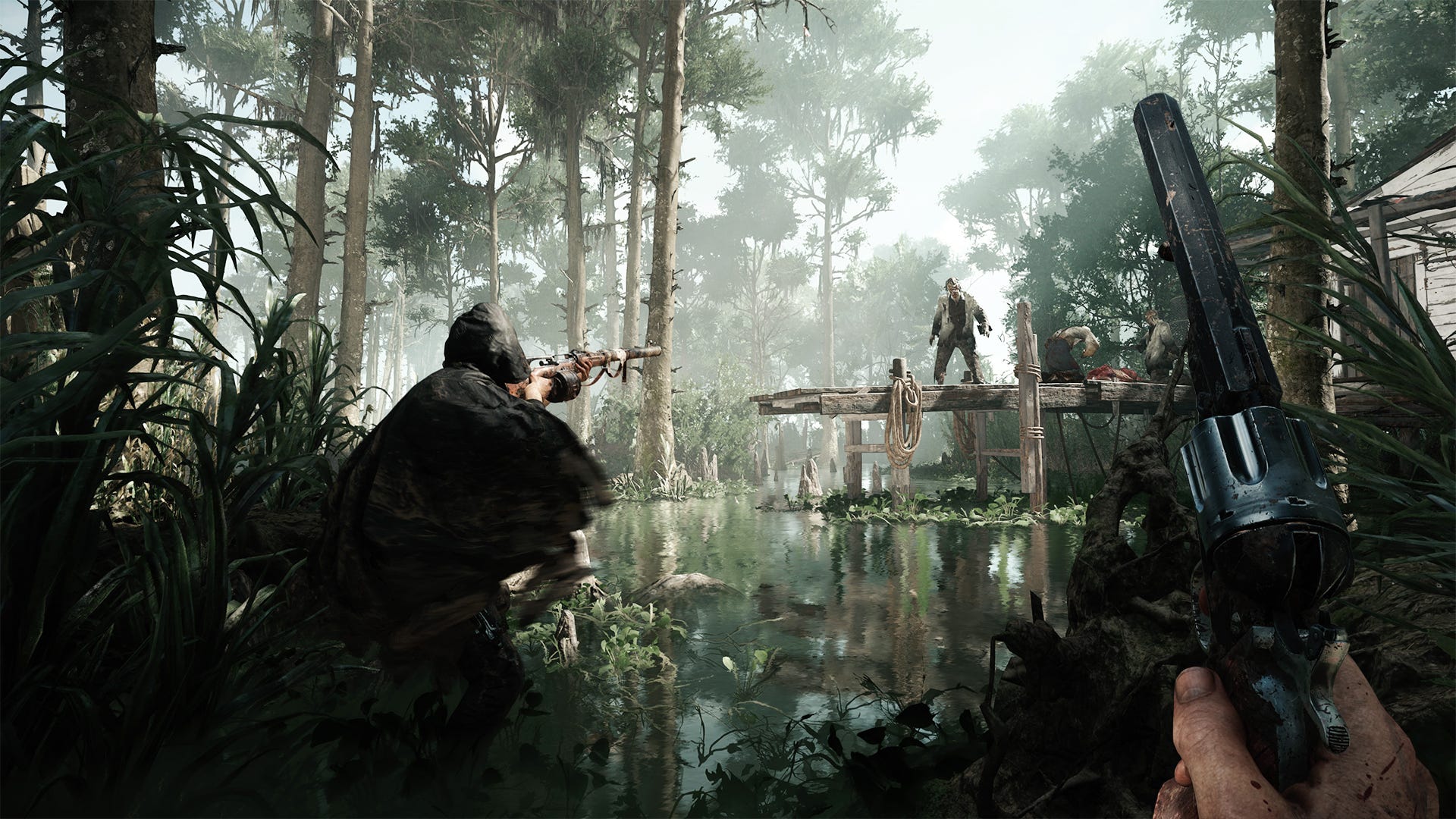 Crytek have no plans to make a sequel to sweaty monster-culling FPS Hunt: Showdown, and will thus hopefully avoid the publicity problems currently faced by Activision-Blizzard's Overwatch 2 and Valve's Counter-Strike 2 - both presented as sequels with fancier technology, but in practice, more like service-game content seasons arbitrarily upgraded into replacements, with the 'previous' games, Overwatch and Counter-Strike: Global Offensive, being taken offline to avoid splitting the playerbase.
Speaking to me in an interview about Hunt's evolution since its launch out of early access in 2019, the game's general manager David Fifield observed that while Crytek may yet make another Hunt game it won't be a straight Showdown follow-up - and it certainly won't come at the expense of your ability to play the original game.
---
Rock Paper Shotgun Latest Articles Feed Monday, October 30, 2023 12:00 PM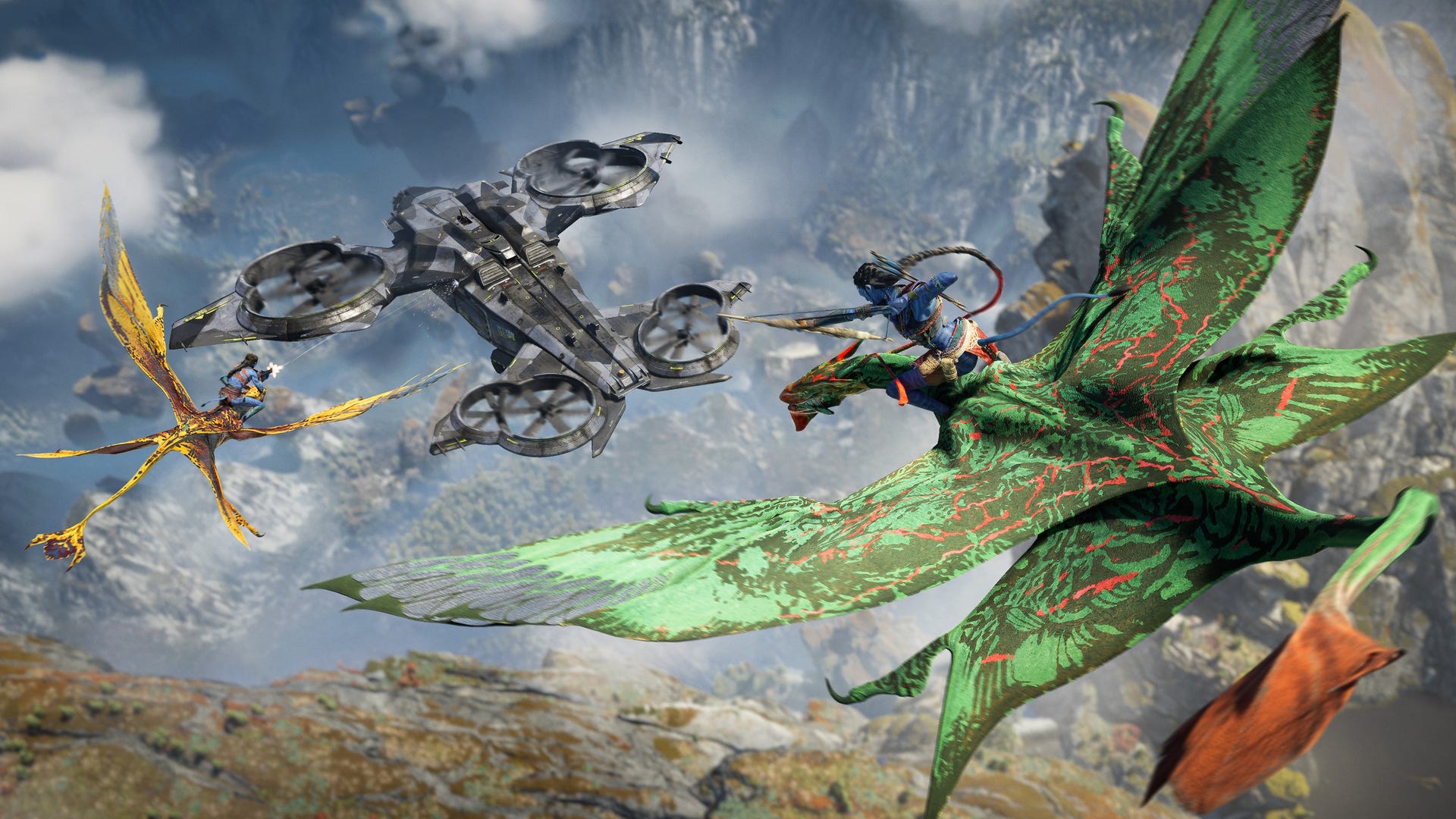 Back in June, when our Ed got a 30-minute hands-off glimpse of Avatar: Frontiers Of Pandora, he had suspicions that Ubisoft's next big open world-athon was hiding some dark, terrible secret beneath the surface. It was almost too good, and too lovely-looking to be completely true, he proposed, and the brief tour of this rather enormous-looking game wasn't quite long enough to really dig beneath the surface to see if Ubisoft's lofty promises would hold up to closer scrutiny.
Now, just over a month from release, I've finally been able to put it under a proper microscope, playing two hours of the thing from around the 25% mark of its campaign. And it really is as visually impressive as Ed suggested all those months ago. At long last, this is a game that looks and feels like an actual "next-gen" blockbuster (or as much as a game can, at least, when we're already several years into the current generation cycle). But Ed was also right to feel a wee bit suspicious of Frontiers Of Pandora. Perhaps not in the way he expected, but enough that I heard the same thing being muttered over and over again by almost everyone at the end of my preview session at Ubisoft's UK offices: "I can't work out where the heck I'm meant to be going, or what I'm supposed to do."
---
Rock Paper Shotgun Latest Articles Feed Monday, October 30, 2023 10:45 AM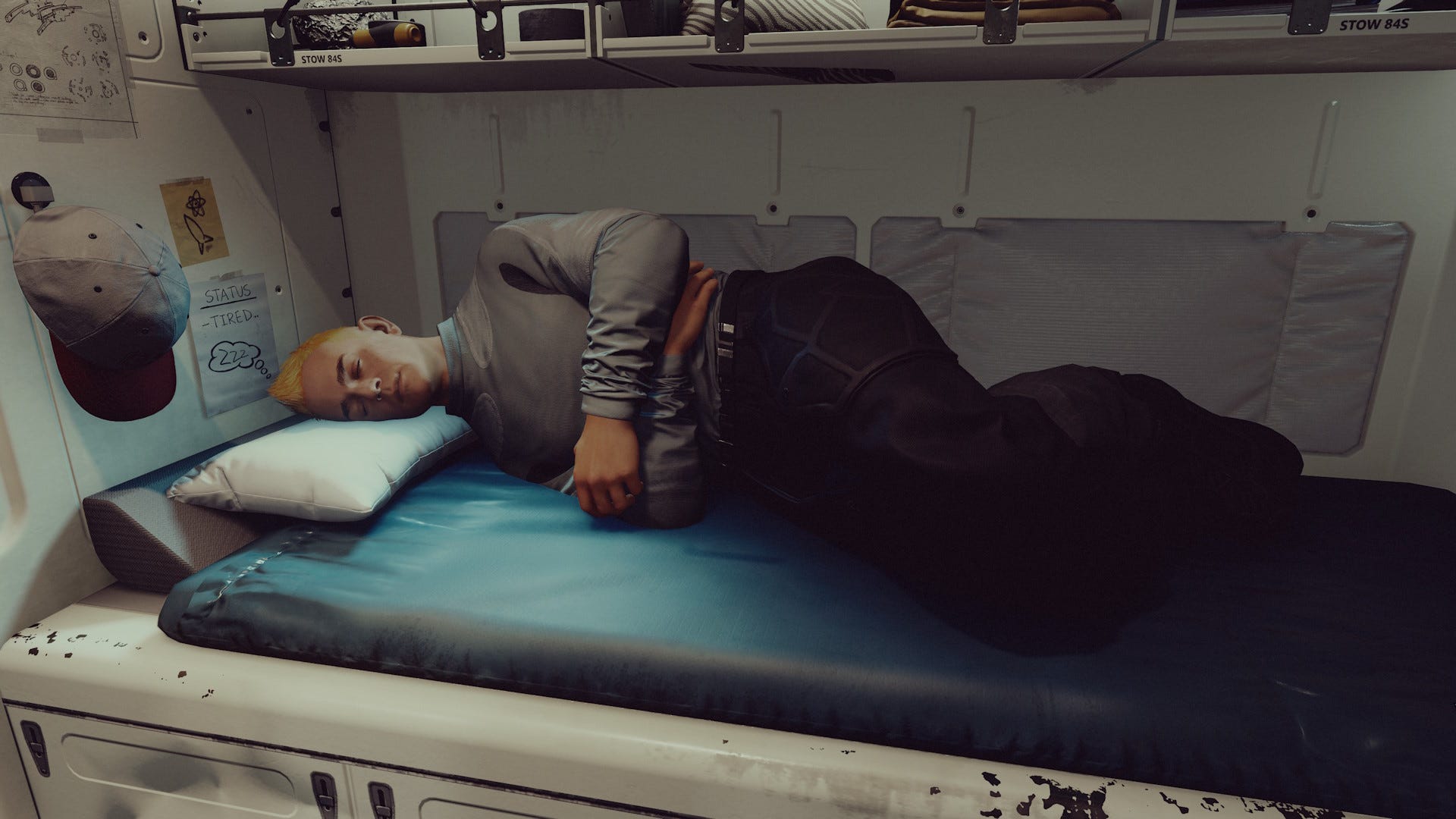 As the end of October approaches, it's time to gather in the RPS Game Club space port to talk about this month's game pick: Starfield! We'll be assembling in our traditional liveblog format on Friday November 3rd at 4pm GMT (9am PT/12pm ET) to chat about our intergalactic adventures, catalogue all the grey rocks we've landed on, and generally have an earnest (and hopefully fun!) chinwag about Bethesda's latest. So come along with your favourite biscuits and beverages as we discuss all things Starfield.
---
Rock Paper Shotgun Latest Articles Feed Monday, October 30, 2023 9:40 AM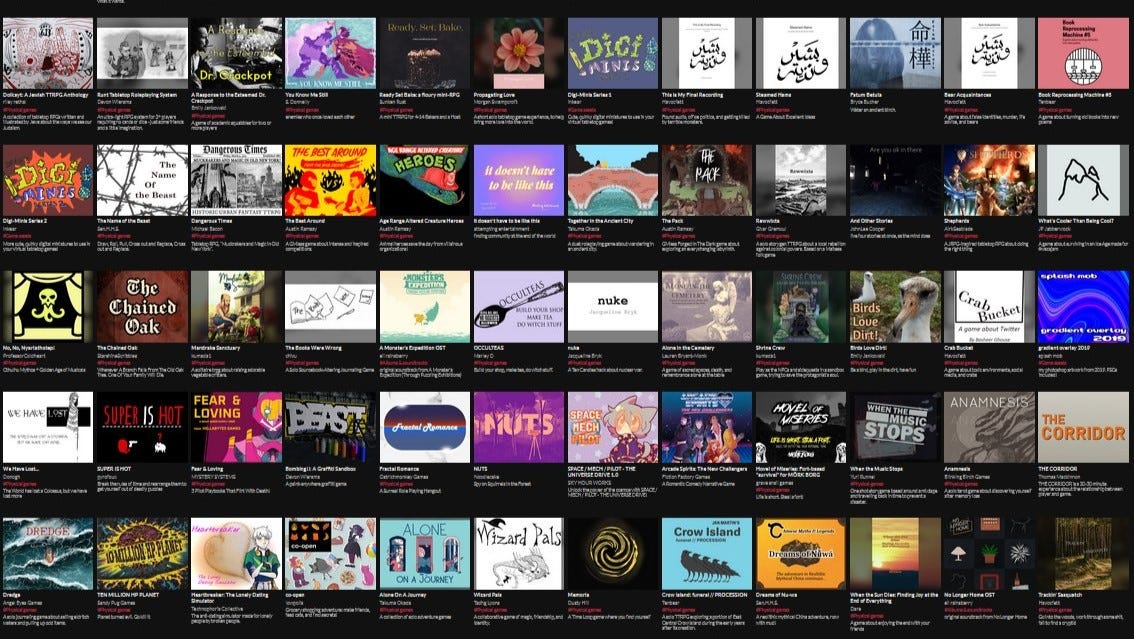 An Itch.io game bundle launched to fund medical services and support for Palestinians in the West Bank, Gaza, East Jerusalem and Lebanon has raised $200,000 in five days. Organised by Esther Wallace of Oak Grove Games, and due to run till 9th November 2023, the Games for Gaza bundle includes 256 videogames, physical games, assets, soundtracks and books from 140 designers for $10, with all proceeds going to the UK-based charity Medical Aid for Palestinians.
---
Rock Paper Shotgun Latest Articles Feed Monday, October 30, 2023 9:00 AM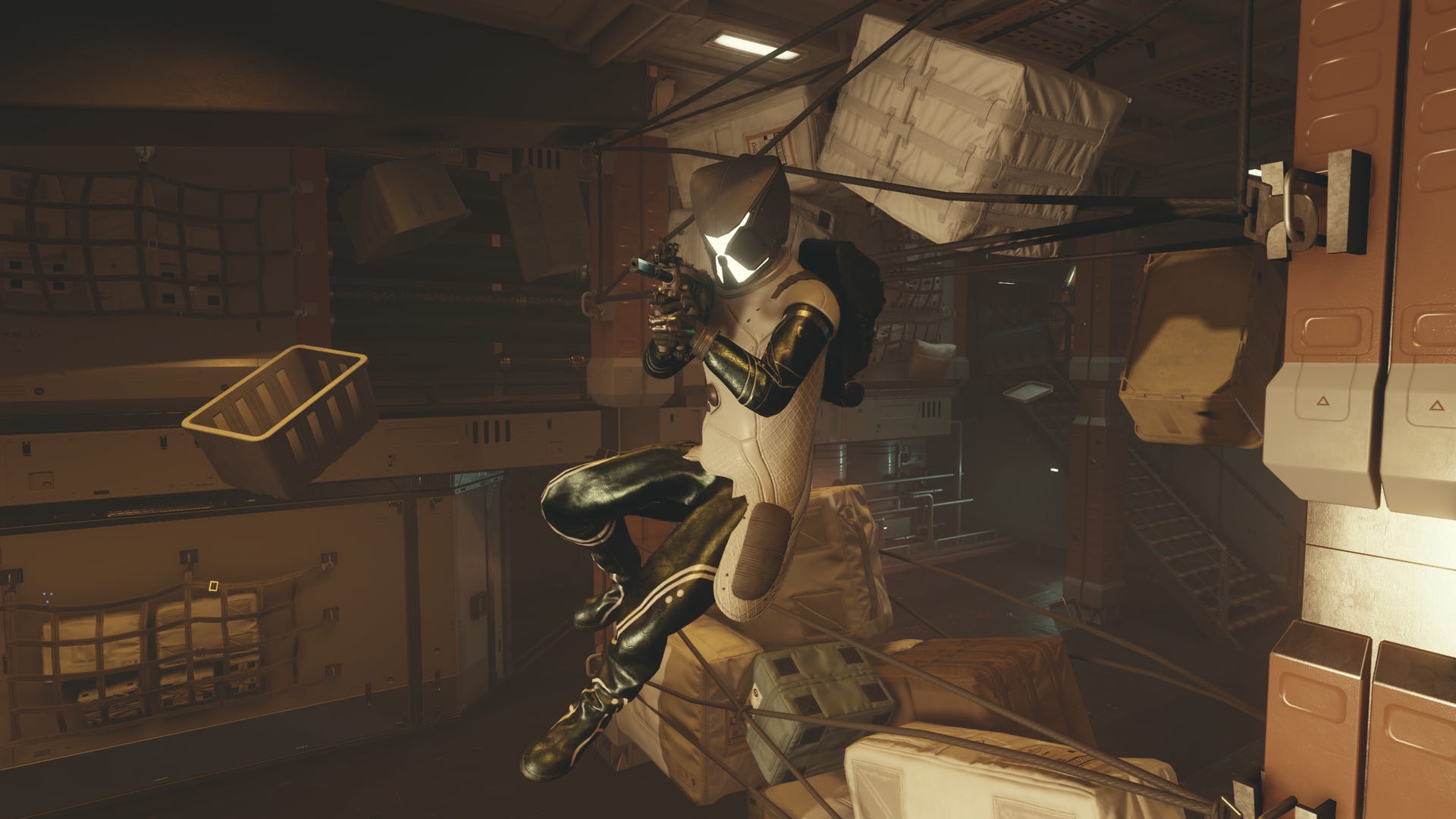 Apologies to the chief, but there's a not-entirely-accurate bit in Katharine's post announcing Starfield as October's RPS Game Club game. I, of the RPS Treehouse, do truly love Starfield, and have only been quiet about it because admitting you enjoy The Grey Bethesda Game but couldn't get into Baldur's Gate 3 or Elden Ring feels a bit like going to the Savoy Grill and only ordering chips. No one will ask you to leave, but they'll probably start questioning your judgement.
But dammit, I like chips, and I like Starfield! I like its roving space captain fantasy, I like its utilitarian aesthetic, and I like how its click-clacking guns sound like extremely violent mechanical keyboards. Especially if I get to fire them at floating pirates, while I'm also floating, and said firing punts me upwards into a ceiling.
---
Twinfinite Monday, October 30, 2023 9:00 AM
Clear up some loose ends and web in a tissue box for these amazing side adventures.
---
Siliconera Monday, October 30, 2023 4:00 PM
Build-a-Bear announced its latest Sanrio plush toy is a purple version of Kuromi and a Baku buddy. People can get the characters alone or in a $60.50/£48.50 set together.
Here's a list of all the different Kuromi plush options. Note that the two set options both include a pair of themed pajamas the character can wear. Said PJs can be purchased separately for $13.50/£11.
Purple Kuromi - $32/£24

Purple Kuromi Sleeper Gift Set - $45.50/£35

Purple Kuromi Sleeper Gift Set with Baku Buddy plush - $60.50/£48.50
The Baku Buddy stuffed animal can be bought on its own for $15/£13.50.
Here's a closer look at the new Sanrio plush toys.
Sanrio characters frequently show up at the retailer. For example, in February 2023 a Cinnamoroll plush showed up at Build-a-Bear again. A $90 giant version of it also recently reappeared in October 2023, but sold out.
In game news, Baku recently joined Kuromi in Hello Kitty Island Adventures. As part of a September 2023 update, her Halloween event appeared and Baku joined the roster of potential visitors. People needed to take part in the event to earn Spooky furniture in order to get Baku to visit and eventually move in, however.
The Purple Kuromi plush and Baku buddy are now both available via Build-a-Bear as part of the retailer's Sanrio selection. People can find it in-store or online.
The post Next Build-a-Bear Sanrio Plush Is Purple Kuromi with Baku appeared first on Siliconera.
---
Siliconera Monday, October 30, 2023 3:30 PM
GOG teased that more of the Sony PlayStation games will be coming to the PC storefront in future. While the company initially announced this through a cryptic social media post, it also added store pages for God of War and Uncharted: Legacy of Thieves Collection.
The initial announcement from GOG featured a blurred image overlaid with requests to bring more PlayStation games to the service. This was accompanied by blocked out text that hinted at the games that were coming. However, some commenters noted that the blurred image looked like the cover art for the 2018 God of War reboot, and that the title fit perfectly into part of the blocked-out text.
Since then, store pages on GOG have been added for both God of War and the Uncharted: Legacy of Thieves Collection. Both games are currently listed as coming soon. The selection of Sony PlayStation games on GOG is currently much smaller than other PC storefronts, with only Days Gone and Horizon Zero Dawn available. However, with these two new releases, this is set to change.
This marks the latest in Sony's push towards releasing the company's games on PCs. Multiple first-party PlayStation games have released via Steam and Epic, with the most recent being Ratchet & Clank: Rift Apart. Horizon Forbidden West has been confirmed to be the next PC release, coming in 2024 to Steam and Epic.
God of War and Uncharted: Legacy of Thieves Collection are coming soon to GOG.
The post GOG Teasing More Sony PlayStation PC Games appeared first on Siliconera.
---
Siliconera Monday, October 30, 2023 3:00 PM
Sega announced that Yoko Taro's mobile shoot 'em up game 404 Game Re:Set will end service on January 5, 2024. The game launched in Japan on April 25, 2023.
Producer Gosuke Nakamura addressed players in a Producer Letter, apologizing for the game terminating service less than a year since its launch. The 404 Game Re:Set development team had been involved in collaboration events, as well as various other plans outside of the game, but were unable to create enough interest to keep the game going.
Additionally, the development team has created a variety of content for players to enjoy during the remaining 2 months of service for 404 Game Re:Set, and even after service for the game ends.
Chapter 9 for 404 Game Re:Set will come out on December 13, 2023, and Chapter 10 will appear on the same day service ends, on January 5, 2024, when the game will also receive an offline mode. Furthermore, various events are prepared to appear throughout November 2023.
404 Game Re:Set was revealed as a collaboration between Yoko Taro and Sega on February 10, 2023. The game is a crossover shoot 'em up between a variety of classic Japanese video game franchises, like Virtua Fighter, Outrun, Fatal Fury, and Crazy Taxi among others.
404 Game Re:Set is available on mobile devices in Japan until January 5, 2024, when the game will end service.
The post Yoko Taro and Sega's 404 Game Re:Set Service Ending in 2024 appeared first on Siliconera.
---
Siliconera Monday, October 30, 2023 2:30 PM
PlatinumGames team members and artists released Bayonetta 3 first anniversary art, and one of the most notable pieces is a family portrait of characters with spoilers. There are five pieces total, with the one having a spoiler-free version of it.
First, here are the pieces of Bayonetta 3 art that don't involve spoilers for the game. Series character Mari Shimazaki designer created one of Bayonetta and Viola. PlatinumGames' Makoto Hoshina drew Gomorrah. Daible, another PlatinumGames artist, drew Bayonetta as well. Finally, the last image that isn't a major spoiler is from PlatinumGames' Masami Ichikawa, who worked on PR and merchandise for the title. That image shows Bayonetta as she appeared in all three entries.
Editor's Note: There will be spoilers for Bayonetta 3 below.
As for the Bayonetta 3 characters appearing in the first anniversary family photo, that art was drawn by PlatinumGames' Curie Baek. It features Bayonetta with Luka, and it has Viola as a toddler and his shoulders. The version with the spoilers hidden looks as though Viola drew Cheshire on top of the picture.
Bayonetta 3 is available for the Nintendo Switch.
The post Bayonetta 3 First Anniversary Art Includes a Family Portrait of Characters appeared first on Siliconera.
---
Siliconera Monday, October 30, 2023 2:00 PM
G-Mode will release Majin Tensei: Blind Thinker for Nintendo Switch and PC via Steam in Japan. However, there is currently no release date. [Thanks, 4Gamer!]
Majin Tensei: Blind Thinker originally came out for mobile devices exclusively to Japan between July-November 2007. The game is a turn-based strategy RPG, and is a spin-off part of the first game in the Majin Tensei series. Majin Tensei is itself a 1994 Super Famicom strategy sub-series of the main Megami Tensei series.
The story of Majin Tensei: Blind Thinker is set in Neo Tokyo on the year 20XX, and involves protagonist Yuji Kashiwagi finding a Demon Summoning Program left by his missing father. The game has multiple routes and endings tied to which supporting character the protagonist allies with. Staple mechanics of the series, like demonic negotiation and fusion, appear in the game, and some have been simplified.
G-Mode has previously ported various mobile Megami Tensei and Persona spin-offs to Switch and PC as part of the G-Mode Archives+ series. Recent ports include Persona: Ikuu no Tou Hen and Megami Tensei Gaiden: Last Bible New Testament III: Mugen no Eiyuu.
Majin Tensei: Blind Thinker will appear on the Nintendo Switch and PC via Steam. There is currently no set release date.
The post Majin Tensei: Blind Thinker Heading to Switch and PC appeared first on Siliconera.
---
Siliconera Monday, October 30, 2023 1:30 PM
Hololive Vtuber Akai "Haachama" Haato will return to streaming on November 1, 2023. The performer has been on an eight month-long hiatus while recovering from health problems.
Akai "Haachama" Haato teased her return on a social media post that included a picture of her model, alongside a Japanese caption that translates to "(Hi) everyone… Do you remember?" Additionally, the post included the November 1, 2023 9pm JST date and time, suggesting a return.
Shortly after, a subsequent post including the same date and hour would confirm her comeback. The post included a link to a scheduled YouTube stream, as well as a new art piece depicting Haachama with the Japanese characters for the word "return" and the caption "I'm looking forward to meeting everyone."
You can take a look at the original Akai Haato announcement post for the VTuber's return stream below.
You can also watch the next Akai Haato stream here:
Haato initially announced her hiatus due to health concerns on March 20, 2023, days after her stage appearance at the Hololive Super Expo 2023 had to be canceled. Haato would later share a positive update on her health on July 24, 2023, during which she told fans that she would continue to rest until she felt ready to return.
The Akai Haato return stream will be held on November 1, 2023, eight months after Haachama announced her hiatus.
The post Hololive Vtuber Akai 'Haachama' Haato Will Return After 8 Month Hiatus appeared first on Siliconera.
---
Siliconera Monday, October 30, 2023 1:00 PM
From start to finish, Little Goody Two Shoes certainly pulls out all of the stops to impress the player. The quality of its artwork, music, and storytelling combine to create a mesmerizing experience you won't want to miss.
Players step into the shoes of Elise, a prideful errand girl who isn't immune to occasional boasting. She's fed up with the small town of Kieferberg and wants nothing more than to be blessed with fortune and a chance to live luxuriously. Unfortunately for her, she's currently stuck in quite opposite conditions, struggling to keep food on the table. On top of that, many of the townsfolk treat her as lesser than, despite her efforts to stand up for herself.
One dark and spooky night, Elise finds a strange girl in her storage shed. She takes it upon herself to house the poor girl for the time being. From then on, strange phenomena keep occurring in Kieferberg, and the townsfolk grow more suspicious of Elise by the day. It's your job to help her keep the skepticism at bay, while also going on romantic dates with cute girls.
During the day, Elise can take odd jobs to make enough pennies to feed herself as you guide her to successfully wooing your favorite girl. It's a simple enough gameplay loop to understand, but the townsfolk that say new things each day and the varying experiences to enjoy keep things feeling fresh. The NPC dialogue will change depending on certain factors, like what in-game day it is and who is accompanying you in your party. I found myself saying "just one more day," even before I realized I played a full in-game week already.
You won't just be making money for yourself, either. A pesky, pink-haired girl named Muffy will blackmail you into giving her what she wants. Every day. You'll need to keep her quiet to manage suspicion by making sure to feed her whatever she wants. A girl has got to eat, after all. She's quirky and cute, so I personally loved her. I also love the dynamic between her and Elise that's usually played up for comic relief. It's a critical relationship, as you need to make sure the other townsfolk don't get too suspicious of you, too. You typically do this during special events where you have to try to sway their opinion of you by choosing convincing dialogue options, similar to a standard visual novel, but with a lot more suspense and intrigue.
What pleasantly surprised me was the inclusion of minigames to pass the time during the day. These can range from collecting chicken eggs and chopping wood to playing games with the local children. They're usually extremely simple, but enjoyable enough that I wanted to improve at them. Plus, most of them don't last for too long, so you can go back to exploring and dating quickly. There was the occasional frustrating minigame thrown into the mix, though. They become even more stress-inducing knowing that your playthrough could end later down the line if you didn't earn enough money from them.
This is also when allies come in. Rozenmarine can potentially help you out when it comes to getting work done if she joins your party. She can even help you avoid raising suspicion, too. However, this can easily backfire if you leave her alone for too long. If you don't keep an eye on her, she'll start running her mouth around town, raising even more suspicion. It makes for an experience that does require some planning, or else Elise's story could end prematurely.
During the night, you'll be exploring Elise's nightmares and the woodlands outside town. It is during these segments when you'll complete puzzles that'll have you fully surveying the areas in order to hopefully progress before you're confronted by something sinister. I found managing Elise's health, hunger, and sanity during these segments can be a bit challenging, if I wasn't prepared. Early on, the game will be nice to you and scatter some items around to help you out. Later on, it won't do so as much. Also, you won't be healed just by sleeping or passing time, so you need to manage your items wisely in order to stay alive. It can be nerve wracking, but I found it kept my brain focused.
Though in terms of horror, the game varies wildly in how creepy it can be at any certain time. The monsters can either look so scary that they'll have a good chance of haunting your nightmares, or they'll be somewhat cute and appear non-threatening. In a way, it mirrors the daytime and nighttime mechanics of the game, but I feel there are certainly times when even during the day you'll get spooked. The game mostly relies on small jump scares and dark lighting to creep you out, though. There are times when the creep factor can spike, but overall it's more mysterious. As someone who gets scared easily, I found that this made it easier for me to properly enjoy the game, but it could be a deal-breaker for you if you're looking for a frightening horror experience.
When it comes to the nightmarish segments where you're actually at risk of dying, there are times when the puzzles can get challenging. Thankfully, a red ribbon save point is always conveniently placed before these challenges, so you can retry easily. However, there are times when you'll have to skip through a scene of dialogue in order to try again, which can be a pain. Though it can be frustrating to have to retrace your steps if you ever find yourself in an unfortunate circumstance and your life ends, Little Goody Two Shoes does make sure to remind you to save often. Save points are placed everywhere on the map, so you hopefully will be able to stay vigilant about the dangers ahead of you and won't have to reload often when preparing to further explore and date.
The romantic elements are so adorable in Little Goody Two Shoes, and they really furthers each character's story. Each character gets seven dates, and they're never boring. Each one helps you get to know the girl even more and truly elevates the relationship between her and Elise. Of course, you'll have to select the correct dialogue options to clear the dates, usually - in typical visual novel fashion. There's a lot of room for replay value here, if you so desire.
The world extended much further than I originally thought too. I could tell it was created with meticulous detail. Even if the area is only used for a mere moment, you're able to soak in the beautiful landscapes as Elise wishes for more. It's not an open world or anything, but each area is filled with something to marvel at or interact with. That being said, a fast travel option would probably be helpful. Although, I frankly also worry it might take away from the overall experience by making it more difficult to come across events.
You would think a game with so many different art styles would clash, but Little Goody Two Shoes blends them well. Not only are the visuals more than enough already, but you're also treated to writing that revels in its use of imagery. Just when you think you've got the full picture from the in-game graphics and illustrations, interacting further with the world unveils more to appreciate than you initially thought.
The soundtrack is varied, too. You'll be treated to a slew of tunes like adorable 8-bit bops, creepy atmospheric tracks, and full-on broadway-level musical productions. The soft, melodic vocals harmonizing in the game's overworld somehow never feel out of place or outstay their welcome. The choir only helps you become even more immersed into the world, calling back to the significance of the church to the townsfolk. It also brings to mind classic Disney films, which carries with it the storybook fantasy this game's aesthetics is selling to me.
Little Goody Two Shoes' themes of always wanting more than what you have hit particularly close to home. Elise's desires are always surrounding you - and always just out of arm's reach. The developers of this game took great care into shaping this beautiful world to fit with Elise's characterization. This game is simply oozing with charm. You can feel the love and dedication that went into creating this game at every moment, in every aspect - from the artwork to the story to the sound design.
Little Goody Two Shoes will be released on October 31, 2023, on Nintendo Switch, PS5, Xbox Series X, and PCs via Steam.
The post Review: Little Goody Two Shoes Is a Romantic and Enchanting Experience appeared first on Siliconera.
---
Siliconera Monday, October 30, 2023 12:30 PM
NIS America announced the PS5 release dates for The Legend of Heroes games Trails of Cold Steel 3 and 4. Both will debut on February 16, 2024.
We already knew both games would head to the platform in the beginning of 2024. When NIS America first announced these ports, it offered an "early 2024" release window. There's no release announced for the first two entries in this quartet, which focus on Rean Schwarzer's early days at Thors Military Academy with the original Class VII. Only the second half, which focuses on Rean's life as a teacher at the school's Branch Campus with a new Class VII, which consists of Altina, Ash, Juna, Kurt, and Musse. During the course of the second half of the story, Juna serves as a deuteragonist and the quartet ties in to other entries like Trails in the Sky and Trails to Azure.
In addition to the shared release date, there's also a refresher trailer showing what people can expect from the PS5 versions of the games. It begins with overviews of the cast of the game. Following that, we see gameplay of the characters in-battle in both installments.
The Legend of Heroes: Trails of Cold Steel 3 and 4 PS5 release dates are February 16, 2024. The third and fourth entries are available on the PS4, Switch, and PC worldwide.
The post Trails of Cold Steel 3 and 4 PS5 Release Dates Set appeared first on Siliconera.
---
Siliconera Monday, October 30, 2023 12:00 PM
Bandai Namco announced the release date for Retro Game Challenge: GameCenter CX 1+2 Replay in Japan. The compilation remaster will be available for Nintendo Switch on February 22, 2024.
The publisher also updated the game's website by adding a page detailing the new features in this remaster. The main highlight among the new features will be the addition of Honoo no Kakutou Salaryman Yattaroh, a belt-scrolling action game with characters modeled after GameCenter CX staff members. The protagonist Yattaroh will be able to power up by exchanging business cards with other characters.
GameCenter CX 1+2 Replay will also add offline multiplayer and online ranking features that the original DS releases did not have. The block puzzle game Triotos DX will feature a 2-player versus mode, while the shoot 'em up game GunDuel will include a co-op mode. The compilation will also have special online ranking versions for seven games, including both Triotos and GunDuel.
The player will be able to adjust the gameplay screen in this compilation. They can either view the games from a CRT television with fellow in-game characters or focus entirely on the game screen. Finally, the compilation's title screen will show a 3D model of Chief Arino's room as it appeared in the original TV show.
Bandai Namco has also uploaded the release date announcement trailer for Retro Game Challenge: GameCenter CX 1+2 Replay on its YouTube channel.
Bandai Namco first revealed GameCenter CX 1+2 Replay ahead of the Tokyo Game Show in September 2023. This remaster will combine content from Retro Game Challenge and its sequel, which were originally released for Nintendo DS in 2007 and 2009, respectively. Retro Game Challenge is the only title in the series to have a formal English release to date when XSEED Games released the localized version in North America in 2009.
Retro Game Challenge: GameCenter CX 1+2 Replay will be available for Nintendo Switch in Japan on February 22, 2024.
The post Retro Game Challenge: GameCenter CX 1+2 Release Date Announced appeared first on Siliconera.
---
Siliconera Monday, October 30, 2023 11:30 AM
Riot Games Japan announced that four VTubers from Hololive will perform the opening acts at the Riot Games ONE offline events on December 2-3, 2023. Hakos Baelz, Kobo Kanaeru, Murasaki Shion, and La+ Darknesss will be performing two of K/DA's songs.
The announcement appeared first on Riot Games Japan's official X account, which is also available to view right below. The group will feature representatives from all three active regional branches. Baelz is from the EN branch, Kobo is from ID, and La+ and Murasaki are from the Japanese branch.
The Riot Games ONE official webpage added more details on the Hololive VTubers' appearances. They will have different songs on both offline event days that start at 11 AM JST (10 PM minus one day for ET). The group will perform "POP/STARS" on December 2, 2023, and "The Baddest" on December 3, 2023.
Riot Games ONE is an event made to celebrate popular games that Riot Games has published. While most of the event will focus on Valorant, it will also feature League of Legends. All four Hololive VTubers in this group have played Valorant on their streams at some point. La+ Darknesss and Kobo Kanaeru are particularly known as avid fans of the game.
The Riot Games ONE offline event will take place at K Arena in Yokohama, Japan on December 2-3, 2023. The Hololive VTubers will perform on both days.
The post Hololive VTubers Will Perform the Opening Acts at Riot Games ONE appeared first on Siliconera.
---
Siliconera Monday, October 30, 2023 11:00 AM
Arma Bianca will release a new line of NieR Automata Ver1.1a merchandise that includes iPhone cases, AirPods cases, and a carabiner. Pre-orders are open from AMNIBUS until November 29, 2023. [Thanks, PR Times!]
Amnibus doesn't appear to offer overseas shipping. The new NieR Automata merchandise is set to release in Japan on early February 2024. The full lineup of NieR Automata Ver1.1a merchandise, as well as its prices are as follows:
You can take a better look of the new NieR Automata Ver1.1a iPhone and AirPod cases, and glass carabiner here:
The NieR Automata cases are available on four models compatible with AirPods (first and second generation), AirPods Pro, AirPods third generation, and AirPods Pro second generation. Meanwhile, the case has various options compatible with iPhone 7/8/SE2/SE3, X/XS, XR, 11, 12/12 Pro, 12 mini, 13 Pro, 13 mini, and 13/14.
UselessUse Laboratory recently announced a new line of NieR Automata household items that includes a Pod Lamp, as well as a Lunar Tear floral arrangement, among others.
The new NieR Automata Ver1.1a merchandise is available for pre-order until November 29, 2023 from the AMNIBUS online store. The release date of the merchandise is set for early February 2024. NieR Automata is available for the PS4, Xbox One, Nintendo Switch, and PC. The NieR Automata Ver1.1a anime adaptation is available to watch on Crunchyroll, and a second cour was announced.
The post New NieR Automata Merchandise Includes iPhone and AirPods Cases appeared first on Siliconera.
---
Siliconera Monday, October 30, 2023 10:30 AM
HoYoVerse revealed the Honkai: Star Rail Special Program 1.5 stream details. The showcase will appear on YouTube on November 3, 2023 at 4:30am PT/7:30am ET/12:30pm CET.
The teaser image for the showcase on YouTube offers a few hints at what to expect. The 1.5 update will be called "The Crepuscule Zone." It will feature Caelus, the male version of the Traveler avatar, and Guinaifen as possible hosts. The imagery for the update's logo calls to mind Huohuo. She's a five-star Abundance character already teased as a new playable person for the update.
We also already do know about two other characters who will show up in 1.5. One is the four-star Hanya. She's going to be a Harmony-type support character. The other is the five-star Erudition character Argenti, who will focus on assisting in dealing damage to foes.
While we do have a Honkai: Star Rail Special Program 1.5 release date, we still don't have one for the next Genshin Impact showcase. It was supposed to be held on October 27, 2023 and introduce 4.2. However, it was postponed for unexplained reasons.
Honkai: Star Rail is available for the PS5, PC, and mobile devices. The 1.5 Special Program will air at 4:30am PT/7:30am ET/12:30pm CET on November 3, 2023.
The post Honkai: Star Rail Special Program for 1.5 Airs This Week appeared first on Siliconera.
---
Siliconera Monday, October 30, 2023 10:00 AM
Square Enix announced that it opened Kingdom Hearts Missing-Link closed beta test applications. However, only people in Australia and the United Kingdom can apply, and only about 3,000 players will be picked.
The announcement included details about when the closed beta test will happen, a trailer, and insight into what's going on with it. People can apply to take part in the Android and Apple iOS tests until November 19, 2023. If someone is 18 and in Australia or the UK, they can apply via the official site.
Those picked for the iOS test will take part between November 29, 2023 and December 8, 2023, and about 1,500 will be chosen for it. If someone is signing up for the Android one, that won't happen until sometime in January 2024. Again, about 1,500 people will be picked.
People will also need certain devices to take part. Someone trying for the iOS closed beta will need an iPhone XS with iOS 15.0 and 5GB of space. People with Android ones need a Snapdragon 845 or better with at least Android 10, 4GB RAM, and 5GB space.
Finally, here's the new Kingdom Hearts Missing-Link closed beta test trailer, which shows some story elements and hints at how it works. Like Pokemon GO or Monster Hunter Now, it is a GPS-based game and action RPG. So someone will actually be traveling.
Kingdom Hearts Missing-Link is in development for mobile devices and set to release in 2024. The closed beta test registration is open until November 19, 2023. The iOS test will run November 29, 2023 through December 8, 2023.
The post Kingdom Hearts Missing-Link Closed Beta Test Applications Open appeared first on Siliconera.
---
Siliconera Monday, October 30, 2023 9:30 AM
Atlus released a Persona 5 Tactica trailer focused on Joker, leader of the Phantom Thieves. The trailer also showcased the different villains and allies that Joker will encounter in P5T.
Joker is a second-year student at Shujin Academy, and the leader of the Phantom Thieves. In Persona 5, Joker's initial Persona is Arsene, but the power of the Wild Card allows him to summon a variety of different Personas in battle. However, in P5T Joker and his allies are able to equip different Sub-Personas.
Since Joker is a silent protagonist, the new trailer focuses on new allies Erina and Toshiro, as well as the enemies Joker and the Phantom Thieves will encounter in Marie Kingdom and Yoshiki Kingdom.
You can check out the new Persona 5 Tactica trailer focused on Joker here:
Atlus recently released a third main trailer for P5T, which focused on the relationship between Erina and Toshiro. The trailer also showed new environments, and teased a new villain.
Persona 5 Tactica will come out for the Nintendo Switch, PS5, PS4, Xbox Series X, Xbox One, and Windows PC via Steam on November 17, 2023. Goro Akechi and Kasumi Yoshizawa will appear as part of the day one Repaint Your Heart DLC.
The post Persona 5 Tactica Character Spotlight Trailer Focuses on Joker appeared first on Siliconera.
---
Siliconera Monday, October 30, 2023 9:00 AM
Japanese Developer FromSoftware is holding a large-scale staff recruiting campaign for "several new projects" like games. In addition, the company will hold mid-career recruitment​ online information sessions between December 4-15, 2023. [Thanks, IGN Japan!]
The deadline to apply for the information session is November 30, 2023. The FromSoftware staff who participated in the development of new games like Armored Core VI and Elden Ring will be in charge of the information session, and will introduce the specific duties of each position. There is no additional information about what these new projects are.
The available positions that FromSoftware is recruiting for appear on the company's official Japanese website, and are as follows:
Game Planner

System Planner

Game Programmer

R&D

Graphic System

Server Engineer

Character Designer

Environment Designer

Character 3D Graphic Artist

Environment 3D Graphic Artist

Effects Artist

UI Artist

Motion Designer

Cinematic Artist

Technical Artist.

Sound Design/Composer

Sound Assistant (Part-time)

Production Assistant

PR/Promotion Lead

Graphic Designer (Promotion, Web)

Sales.

Equipment and Application Control Assistant

QA Department Manager Candidate Title and Support

In-house IT Systems Constructions and Operation (infrastructure)
As a reminder, FromSoftware announced on February 2023 the development of a new DLC expansion for its latest open-world Action RPG, Elden Ring, titled Shadow of the Erdtree. FromSoft's latest title is Armored Core VI, and the game received its latest balance patch on October 5, 2023.
The post FromSoftware Is Recruiting Developers for New Games appeared first on Siliconera.
---
PC Invasion - FeedDDD Monday, October 30, 2023 3:56 PM
One BG3 player on Reddit explained how they discovered a way to help Araj Oblodra and have Astarion drink her blood without breaking up with him. Normally, choosing this option when romancing Astarion leads to the relationship ending. But this player found specific dialogue choices to keep your relationship in tact. How to have Astarion drink Araj Oblodra's blood without him breaking up with you in BG3 The post first explains how they told Astarion to drink Araj Oblodra's blood in Moonrise Towers while romancing him. Then the next conversation you have with Astarion nearly always ends with you two breaking up, due to him not wanting to drink her blood. Guide: Get Astarion to drink Araj blood without dumping you byu/HoneyWatts inBaldursGate3 After doing some research, this BG3 player discovered a way to help Araj without breaking up with Astarion. It takes a lot of reloading, but eventually they figured out the perfect things to sa...
---
PC Invasion - FeedDDD Monday, October 30, 2023 3:55 PM
Destiny 2 The Final Shape has been touted as the finale of the light versus dark saga that has been raging on within the world since the inception of the game. However, before players are able to dive into the expansion, it's going to have to wait a little longer amid news within Bungie. Bungie Layoffs Affect Destiny 2 The Final Shape Release Date The Final Shape is where all the work Bungie has put in over the years comes to an end, and one can assume it will lead right into a brand new Destiny project, or Destiny 3. With Cayde-6's returning in the new DLC, fans of the franchise are amped to experience the conclusion of the saga, but with the previously announced release date of February 2024, this has now been changed amid unfortunate news within Bungie. The company has now laid off a significant portion of its workforce, as Bloomberg reports, which extends across multiple sectors of PlayStation itself. This, in t...
---
PC Invasion - FeedDDD Monday, October 30, 2023 3:42 PM
It's been eight years, filled with 12 DLCs and thousands of mods, since Ark Survival Evolved hit early access in 2015. Now, in 2023, Ark Survival Ascended has entered early access and it feels like I've entered Groundhog Day. Ark Survival Ascended is basically the same game as Ark Survival Evolved but it has better graphics… if your PC is powerful enough. There are some other new features like wild dino babies (which are so adorable) and the free inclusion and eventual rollout of all 12 Ark Survival Evolved DLC, but other than that, Ark Survival Ascended is Ark Survival Evolved. It's also the same game in that the early access is a buggy mess — some of which are hilarious like dinos stuck in mountainsides and others that aren't so humorous like game crashes. Image: PC Invasion As someone who never played Ark Survival Evolved, I'm completely torn on Ark Survival Ascended. Though the game is, hopefully temporarily, ...
---
PC Invasion - FeedDDD Monday, October 30, 2023 3:38 PM
Fortnite Geoguessr is a fan-made game that combines the elements of Fortnite and the popular online game Geoguessr. It's a fun game that gains new players all the time. There is also a web browser version that is just as popular in the community. We'll go over both below. Fortnite Geoguessr – The Basics You can play the original Fortnite Geoguessr through its code on Fortnite, or you can play a similar game on web browsers. The code for the island in-game is 4749-0459-3824. When you are picking a map to play, just input that code and you'll be taken to the island where you play. Fortnite Geoguessr, also known as Lostgamer, can be played on any web browser. To play, pick Fortnite from the LostGamer website. You can also play Fortnite Geoguessr through Where in Fortnite, a similar game on any web browser. Fortnite Geoguessr rules In Fortnite Geoguessr, players are dropped into a random location on the Fort...
---
PC Invasion - FeedDDD Monday, October 30, 2023 3:21 PM
Evolutions have added a whole new ball game to EA Sports FC 24, with players from the club you love, or players who simply aren't great, being elevated to new heights with the system. Some players however, are already great, and can be taken to even greater heights, so here's the best players for Centurions Box-to-Box Midfielder Evolution in EA Sports FC 24. Best players to choose for Centurions Box-to-Box Midfielder Evolution in EA Sports FC 24 Crystal Dunn, our first option for this Evolution in EA Sports FC 24 Crystal Dunn is easily one of the best players for Centurions Box-to-Box Evolution in EA Sports FC 24, as she ends up in the Gullit club with every stat above 80, and 90 pace to top all of that off. Not only that, but she also has a four star weak foot and skill moves, making her an incredible player in midfield. Marcos Llorente Screenshot: PC Invasion Marcos Llorente is already one of the better players in EA Sports FC 24, and th...
---
Gamer Empire Monday, October 30, 2023 10:02 AM
When the Great Kingdom of Kourend was introduced into Old School RuneScape, it came with a new favour system that hadn't been seen before in the rest of the game. Essentially: to gain full access to the benefits and rewards of the different cities, you have to do a repetitive number of tasks to earn […]
---
Gaming Instincts – Next-Generation of Video Game Journalism Monday, October 30, 2023 3:59 PM
---
Gaming Instincts – Next-Generation of Video Game Journalism Monday, October 30, 2023 3:18 PM
---
Gaming Instincts – Next-Generation of Video Game Journalism Monday, October 30, 2023 2:40 PM
---
Gaming Instincts – Next-Generation of Video Game Journalism Monday, October 30, 2023 1:43 PM
---
MonsterVine Monday, October 30, 2023 12:00 PM
Marvel's Spider-Man 2 is made up of excellent peaks and confusing valleys. Though it's a primarily strong follow-up, the peculiar pacing and tiring stealth missions just barely keep it from being a top-tier sequel. Marvel's Spider-Man 2 Developer: Insomniac Games Price: $70 Platforms: PS5 (reviewed) There's no fictional character in the world that I am […]
---
Level Up Monday, October 30, 2023 11:23 AM
Square Enix revealed <a href="https://www.gameinformer.com/2022/04/10/new-kingdom-hearts-mobile-game-missing-link-announced-closed-beta-test-this-year" target="_blank" rel="noopener">Kingdom Hearts Missing-Link</a>, a new GPS-based action RPG for…