---
Kotaku Monday, January 9, 2023 5:55 PM
The controversial ending to Mojang Studios' Minecraft has sparked plenty of conversation over the years. A poem scrolls on-screen following after players defeat the Ender Dragon for a whopping nine minutes. Quotes from the "End Poem," as the swan song is titled, have been inked on fans skins and turned into merch. But…
---
Kotaku Monday, January 9, 2023 4:40 PM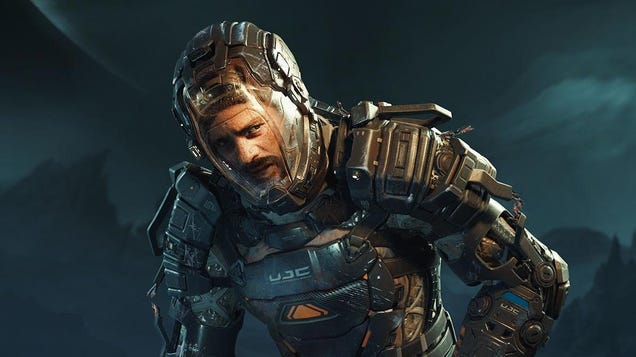 Some developers on the space horror blockbuster Callisto Protocol say they were omitted from the end credits sequence despite extensive work on the game and key contributions to the finished product. The claims come amid a renewed push throughout the video game industry to fix a broken crediting system that often…
---
Kotaku Monday, January 9, 2023 4:35 PM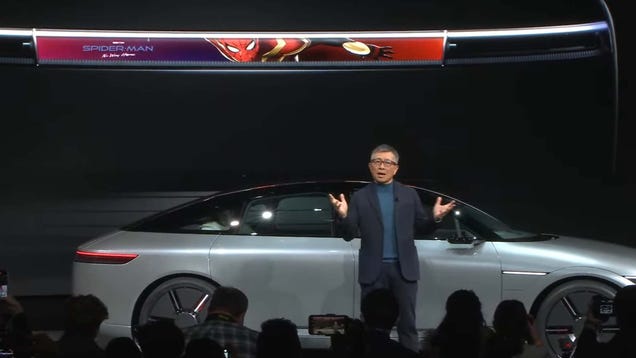 Announced last week at CES 2023, Sony and Honda's new smart car prototype seems to be taking a page from Elon Musk's Tesla, letting folks boot up PlayStation 4 and 5 games via its interior screens. But Sony may also be planning to use the car as a way to advertise shit on the outside of it while you drive around.…
---
Kotaku Monday, January 9, 2023 3:25 PM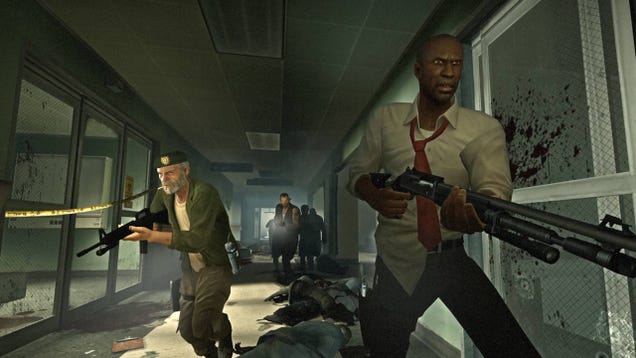 A trove of Counter-Strike maps recently leaked on the internet, including a mod that was the predecessor to the survival co-op game Left 4 Dead. The mod is even fully playable, as long as you know how to set up your own server.
---
PCGamesN Monday, January 9, 2023 5:39 PM
A new Cyberpunk 2077 mod completely overhauls the way the RPG game's armour system works. Normally, V's clothes (and modifiers) are what determine their armour - a jacket might be tougher than a T-shirt, for instance, or a higher-level pair of pants might offer more protection. Modder tduality thinks that's a bit silly, and has created a mod that shifts armour over to V's cybernetic mods.
MORE FROM PCGAMESN:
Cyberpunk 2077 review
,
Cyberpunk 2077 lore & universe
,
Buy Cyberpunk 2077
---
PCGamesN Monday, January 9, 2023 4:28 PM
Destiny 2 Iron Banner's Fortress mode launched last week, introducing Cabal turrets into the popular multiplayer game mode. But while players generally found the event fun, it also highlighted issues with the overall Iron Banner meta and the game's grind.
MORE FROM PCGAMESN:
Destiny 2 classes
,
Destiny 2 exotics
,
Destiny 2 builds
---
PCGamesN Monday, January 9, 2023 4:07 PM
The Company of Heroes 3 release date is right around the corner, but you might be able to jump in and try the multiplayer component of the upcoming RTS game out early. A closed multiplayer test is scheduled to begin January 11, but you can register to join for free on Steam right now.
MORE FROM PCGAMESN:
Company of Heroes 3 release date
,
Company of Heroes 3 pre-alpha impressions
,
Company of Heroes 3 system requirements
---
PCGamesN Monday, January 9, 2023 4:09 PM
An update coming this month is making World War Z Aftermath zombie hordes even bigger than they already were. For sheer number of zombies on screen at a time, World War Z already has few competitors - only Days Gone leaps to mind as a possible competitor in undead crowd population. Nevertheless, Saber Interactive has announced that Horde Mode XL is coming to the co-op game January 24, and it'll swell the swarms' sizes to heretofore unseen sizes.
---
Rock Paper Shotgun Latest Articles Feed Monday, January 9, 2023 5:16 PM
Last month CJ reported that we might see a demo for Forspoken, Square Enix's upcoming action RPG with magic-infused parkour. A demo did indeed come out in December, but only on PS5 - and to very mixed reviews. It's a shame, because the world on show in its latest cinematic trailer looks appetisingly stylish.
The game comes out on January 24th, so we'll know for sure soon enough.
---
Rock Paper Shotgun Latest Articles Feed Monday, January 9, 2023 4:01 PM
The monsters lurking within Sons Of The Forest may have been delayed, but they're still very much coming to get you. We're creeping ever closer to the hit survival sequel's February 23rd release date, but IGN have lead the foray with a hands-on preview that reveals a little more about what to expect. Expect mutants with improved AI and individual tastes, better building, and companions you can boss around.
---
Rock Paper Shotgun Latest Articles Feed Monday, January 9, 2023 3:27 PM
Last week we posted a deal on the 2TB Corsair MP600 Pro LPX, a high-spec PCIe 4.0 SSD offering some of the highest speeds we've ever seen - and a seal of approval from the writer of this deals post who uses one in his test rig. Now the 1TB size is on sale too at Amazon UK, where's it dropped from an RRP of £124 to just £94.99.
---
Rock Paper Shotgun Latest Articles Feed Monday, January 9, 2023 3:01 PM
Looking for a new processor to upgrade your gaming setup? The Ryzen 7 5800X3D might be just what you need! This powerful processor is currently on sale for just £348 at Amazon UK, the lowest we've seen it since October last year.
---
Twinfinite Monday, January 9, 2023 7:37 PM
Sequels are a Hard Target to hit.
---
Twinfinite Monday, January 9, 2023 7:00 PM
Believe it!
---
Twinfinite Monday, January 9, 2023 6:43 PM
Just be glad these doctors aren't in your network.
---
Twinfinite Monday, January 9, 2023 6:03 PM
Kamehame-huh?
---
Twinfinite Monday, January 9, 2023 5:08 PM
Don't toss a coin to this Witcher.
---
Twinfinite Monday, January 9, 2023 4:33 PM
Raptors got a new alpha!
---
Twinfinite Monday, January 9, 2023 3:52 PM
No questions axed.
---
Twinfinite Monday, January 9, 2023 3:33 PM
"Did you just HYAH me?" part 2.
---
Twinfinite Monday, January 9, 2023 3:31 PM
So many adventures.
---
Siliconera Monday, January 9, 2023 9:00 PM
On January 7, 2023, the number of Hololive Vtuber personalities joining the English Holostars Tempus group grew by four, with Gavis Bettel, Banzoin Hakka, Josuiji Shinri, and Machina X Flayon all joining the "guild." While all of their debuts were fairly typical affairs, one really stood out. Flayon's performance kicked off with a comprehensive and detailed animated segment, then followed up with what seemed like one of the best and most accurate teases from what to expect from the new performer.
When any Vtuber's debut stream begins, you typically see a brief segment offering a hint at what to expect from the character. For example, Josuiji Shinri's opening kicked off with a soothing story, establishing the fellow Tempus guild member as a calming presence and showcasing his voice. When it came to Hololive's Machina X Flayon, the Vtuber kicked things off with what was essentially a whirlwind. Consider it a stream of consciousness, brought to life by established artist and fellow Vtuber Kurono Gomi, heralding not only his chaotic energy, but his range. This is due to it jumping from action to drama and comedy, with Machina X Flayon providing all voice acting for the affair. It was stunningly substantial, and that alone would have been a fitting way to introduce the performer to the world.
https://www.youtube.com/watch?v=9BRMjRzkp5I&ab_channel=MachinaXFlayonCh.HOLOSTARS-EN
This led into a more informative, and also hilarious, introduction to Machina x Flayon, and again the Hololive Vtuber's debut involved surprises. The new Tempus member isn't just showing off and performing as himself, but while also using a "mech" known as the R-Trus. Part of this showcase involved looking at perhaps what it is like if "we" are in the robot alongside the guild's "Customer Support" member. He showed us around "Xenokuni," with a surprise "cameo" by Banzoin Hakka. The shifts in perspective were so much fun, really helping establish the character portrayed.
I'd also say Machina X Flayon's initial schedule is a hint at his potential too. There's a level of variety there that you might not expect from a newcomer. Instead of going with some big name titles like Gavis Bettel, counting on games like Fall Guys and Phasmophobia to bring people in even if they might not be convinced about him yet, he went with the indie horror adventure Angels of Death, the Japanese minigame Kuukiyomi, the mech action game Daemon x Machina, the hilarious and notorious otome visual novel Hatoful Boyfriend, and Mega Man Zero 1. Based on the likes presented in his debut stream, it feels like Machina X Flayon is showing us who he is and playing games he enjoys and loves. Not to mention there is a karaoke stream on January 16, 2023, to further display his range.
https://www.youtube.com/watch?v=EZI7Vmnv7xY&ab_channel=MachinaXFlayonCh.HOLOSTARS-EN
Another thing that makes following along with Hololive Vtubers and groups like Tempus is witnessing the Interactions with other members. Even before he debuted, Machina X Flayon was playing well alongside and off of his contemporaries. He gave Gavis Bettel vocal warm-up advice, with some of it being genuinely helpful! He tormented/treated Banzoin Hakka to his mellifluous voice. He dealt with Magni Dezmond's advances.
Genuinely, every new Hololive Tempus Vtuber went out as they joined the ranks of the Holostars. Gavis Bettel followed his debut with a great surprise showing his comedic range. Banzoin Hakka released the original song "Raven's Paradigm." Leaning in to the jokes, Josuiji Shinri performed a cover of "Daddy Daddy Do!" But after seeing the range Machina X Flayon displayed, he's someone people may want to pay extra attention to as the weeks and months go by.
The post New Hololive Tempus Vtuber Machina X Flayon Stellar Debut Stood Out appeared first on Siliconera.
---
Siliconera Monday, January 9, 2023 8:00 PM
In an official Q&A on the Tales of Symphonia remaster website, the Tales of series developers spoke briefly about the possibility of other titles in the franchise receiving a similar treatment. While they mention currently focusing their attention on Tales of Symphonia, the idea of other entries in the Tales of series receiving remasters isn't entirely out of the question. However, no specific game was mentioned in relation to this, and instead the development team will be keep an eye on reception to the Tales of Symphonia remaster.
This is the statement from the Q&A website in full:
We would like to extend our sincerest gratitude to all of the Tales of series fans around the world for their passion and desire to play older Tales of games on newer platforms. However, we are currently focusing on the release of Tales of Symphonia Remastered, but are looking forward to reception of the game, and requests for future remasters.
Announced in November 2022, the Tales of Symphonia remaster will release on modern consoles. This version will feature improved graphics along with a skip function for certain cutscenes and events. It will also come packaged with previously released DLC content.
Tales of Symphonia Remastered will release on February 17, 2023 for Nintendo Switch, PlayStation 4, and Xbox One.
The post Tales of Series Developers Could Remaster Other Games in Franchise appeared first on Siliconera.
---
Siliconera Monday, January 9, 2023 7:00 PM
The developers of the Tales of series revealed why Tales of Symphonia remaster appeared. Provided through an official Q&A on the Japanese website, the answer is relatively simple. Due to Tales of Symphonia being the first "worldwide" release in the Tales of series, the choice came naturally. Additionally, the answer reveals that demand for a Tales of Symphonia remaster was high, which ultimately led to the decision.
You can read the answer below:
The Tales of Symphonia remaster will be the second remaster we've worked on after Tales of Vesperia. Symphonia was the first worldwide release in the series, and many fans abroad and in Japan have said "I want to play this game on the latest platforms!" Which led to the planning of this particular remaster.
The remaster will feature upgraded visuals, and the inclusion of paid DLC content, which will be available entirely for free. This includes the PlayStation 3 specific DLC costumes. The developer Q&A also states that no content has been removed from the game. Previously, Bandai Namco released a story trailer for the remaster. It goes over key events in Tales of Symphonia, and also features several animated cutscenes.
Tales of Symphonia Remastered will release for PlayStatio 4, Nintendo Switch, and Xbox One on February 17, 2023.
The post Tales of Series Developers Reveal Why Symphonia Got a Remaster appeared first on Siliconera.
---
Siliconera Monday, January 9, 2023 6:00 PM
Bushiroad announced Goblin Slayer Another Adventurer: Nightmare Feast, a video game based on the popular Goblin Slayer franchise. It will new and original story set in the world of light novel, manga, and anime. The game is being developed for the Nintendo Switch and PC. The release date and genre of the game are still unknown. [Thanks, Famitsu!]
Bushiroad wrapped up its "New Year Grand Presentation 2023" with several new titles announced, all produced by their recently created publishing brand Bushiroad Games. The new Goblin Slayer game is one of these titles. No further detail were given other than the title card and the platforms on which it will release. Goblin Slayer Another Adventurer: Nightmare Feast, is the first Goblin Slayer console game in the franchise.
https://twitter.com/famitsu/status/1612384723250327555
Goblin Slayer is a popular series of light novels created by Kumo Kagyu and illustrated by Noboru Kannatsuki. The plot revolves around a mysterious and efficient adventurer whose only interest lies in annihilating goblins; the most basic monsters in the world, and commonly considered pushovers by beginner adventurers. The first season of the Goblin Slayer anime aired in 2018. A trailer for the upcoming second season recently released. You can watch it here:
https://www.youtube.com/watch?v=Dc3U12kH3WA
The second season of the Goblin Slayer anime comes out in 2023. Goblin Slayer Another Adventurer: Nightmare Feast is being developed for Nintendo Switch and PC. More details will come out soon.
The post Goblin Slayer Game Being Developed for Switch and PC appeared first on Siliconera.
---
Siliconera Monday, January 9, 2023 5:00 PM
At its "New Year Grand Presentation 2023," Bushiroad announced a new Macross game, published by the recently established brand Bushiroad Games. The title of this new game is Macross Shooting Insight, and it will come out on the Switch, PlayStation 4, and PC. There is no exact release date, but the game will come out sometime during 2023 in Japan.
There are still very few details on this new Macross game, but the genre of the game is described as a "novel shoot 'em up" on the official website. The developers of the game are Kaminari Games. Its parent company MOSS is responsible for the creation of games such as Raiden V: Director's Cut and Caladrius Blaze. Kaminari Games were responsible for the Nintendo Switch ports of these two titles in 2019.
https://twitter.com/macrossD/status/1612396388876181507
This is just the latest on a series of news for Macross fans, as 2022 saw the announcement of four classic Macross anime series releasing on Blu-Ray. A deal between Bigwest, Studio Nue, and Harmony Gold USA allows a new English print of Macross II: Lovers Again and Macross Plus, while Macross Frontier and Macross Delta would make the jump from Japan for the first time ever. These series will appear sometime in 2023.
Macross anime series are available on various platforms. Macross Shooting Insight releases in 2023 for Switch, PS4, and PC. There is no confirmation yet of an overseas release.
The post Macross Shooting Insight is a New Macross Shoot 'Em Up appeared first on Siliconera.
---
Siliconera Monday, January 9, 2023 4:00 PM
With Final Fantasy XIV Patch 6.3 upon us, Square Enix has released the gender lock on several items. This includes the FFXIV Valentione and Songbird attire. However, while the outfits are available to obtain on the online store, there is another way players can get these outfits entirely for free. However, there are some stipulations.
Like with any FFXIV seasonal attire, the Valentione and Songbird outfits can be purchased in-game if players have completed that year's seasonal quest. This potentially circumvents players from having to re-purchase the outfits from real money through the FFXIV Online Store. To check if you can get both outfit variants entirely for free, you only need to do the following:
Head to any of the three starting cities, these being Limsa Lominsa, Ul'dah, and Gridania.
From there, make your way to the "Recompense Officer" in either city. You can find the location of each officer below.

Limsa Lominsa - X:11.3, Y:14.2
Ul'dah - X:12.5, Y:13.2
Gridania

Select the appropriate options, which in this case is either the Valentione's Day or Little Ladies' Day items. If you have unlocked the outfits through previous event participation, both sets will appear as purchasable.
This also goes for any previous seasonal event rewards, with the exception of housing items, food items, and mounts. So if you've accidentally thrown any of these items away, or want to purchase the other variant once gender locks are removed, you can do so. However, please keep in mind that this is character specific. If you have not cleared the event on the character you're looking to get the items on, you'll have to get them through the online store.
Final Fantasy XIV is available for the PS4, PS5, and PC.
The post How to Obtain Valentione and Songbird Attire in FFXIV appeared first on Siliconera.
---
PC Invasion - FeedDDD Monday, January 9, 2023 5:17 PM
Developer KeokeN Interactive's upcoming sci-fi game Deliver Us Mars will soon see a release on February 2. To prepare players for that date, the developer put together a mostly cinematic trailer that gives a small taste of the grand locations and narrative featured in Deliver Us Mars. Dubbed the "Countdown to Launch Trailer," it condenses all of this imagery and drama into less than one minute, complete with a few small snippets of gameplay. For those who don't know, Deliver Us Mars serves as a sequel to 2019's Deliver Us The Moon, taking place 10 years after that game's events. Players assume the role of Kathy Johanson, an astronaut sent on a mission to recover the ARK vessels on Mars. These colony ships house technologies powerful enough to reverse the effects of climate change, an especially urgent goal considering the Earth's rapid atmospheric deterioration. As she embarks on this mission, however, Kathy has to consider "the pos...
---
PC Invasion - FeedDDD Monday, January 9, 2023 4:30 PM
With regular updates and a ton of new skin packages in the game like the exciting Dragon Ball crossover, you can be anything and build everything to your heart's content in Fortnite. However, just like with any other purchases you make in real life, you may eventually realize that an item you purchased isn't exactly what you hoped for it to be. Other times, you may just have accidentally bought the wrong one. Either way, Epic Games has an easy and quick solution for this. Here's how to refund Fortnite skins. How do I refund my skins in Fortnite? Image via Epic Games After buying a skin, you are given a 30-day allowance to decide whether you want to return it or keep it for good. If you are still within those 30 days and decide to return it, you can do so by following these steps: Open Fortnite. From the lobby, click on the main menu in the top left corner. Click on Settings which shows as a gear icon. Select 'Support & Refunds.' Click on 'R...
---
PC Invasion - FeedDDD Monday, January 9, 2023 3:30 PM
In September, the immensely popular YouTube personality videogamedunkey revealed his new publishing label: Bigmode Games. Considering Dunkey built his YouTube career primarily on comedic gaming videos, this move came as quite a surprise. Fans eagerly waited for the reveal of his publisher's first big game, which he finally provided yesterday in his "Dunkey's Best of 2022" video. As it turns out, Dunkey has chosen to publish Animal Well, an atmospheric Metroidvania with 2D pixel art and a heavy focus on puzzle solving. Developer Shared Memory actually unveiled this game in February 2022, but Dunkey's publisher label should give it quite a bit of extra attention. In Animal Well, players control a tiny round blob thing as they roam around an expansive labyrinth basked in darkness. Within this labyrinth lies numerous animals and creatures both big and small. While many of these creatures add a sense of beauty and wonder to the world, they can often pose a ser...
---
PC Invasion - FeedDDD Monday, January 9, 2023 3:00 PM
OBS Studio has just received its latest official update. Version 29.0 brings plenty of new features to OBS Studio, with one in particular that could make a massive difference for some users. The update has been in beta testing for a little while, but this stable version is now available to all users. The biggest inclusion with OBS Studio 29.0 is support for AV1 encoding with AMD and Intel GPUs. Nvidia GPUs already received this upgrade with OBS Studio 28.1, but now all three GPU brands are supported. For those who don't know, AV1 encoding is much more efficient than other encoding methods. It allows for high-quality videos that are almost indistinguishable from other encoders while keeping file sizes small. The most exciting application for AV1 would be for live streaming as it allows for higher-quality video. The problem is that services like Twitch and YouTube don't support AV1 just yet. So, for now, we're stuck with the H.264 encoder. There's another aspect o...
---
Gamer Empire Monday, January 9, 2023 8:58 PM
When it comes to building a house in Minecraft, the interior is always a pain to deal with. Not only you have limited space, but […]
---
Gamer Empire Monday, January 9, 2023 8:22 PM
The farm is one of the greatest food sources in Minecraft. You don't have to go out and hunt for food. Instead, you can have […]
---
Player Assist | Game Guides & Walkthroughs Monday, January 9, 2023 5:00 PM
All of the current Roblox Doodle World codes are available in our collection. You can get gems, tickets, badges, and other things by entering these codes. For the platform, Gang O' Fries Entertainment created Booga Booga, a sandbox survival game. By building a shelter, gathering resources, preparing food, and battling adversaries in this game, you'll […]
---
Player Assist | Game Guides & Walkthroughs Monday, January 9, 2023 4:00 PM
All of the presently accessible Roblox Starving Artists codes are compiled here. You can get stuff like free art coins and more by inputting these codes. In Roblox Starving Artists, you'll have to make some amazing new artwork for yourself and sell it to other players for Robux. Create a one-of-a-kind work of art for […]
---
Player Assist | Game Guides & Walkthroughs Monday, January 9, 2023 3:00 PM
Dom takes things a little too far. Dom Beasley is an ultra-competitive individual and a sucker for all things high-risk. After Franklin saves him from being stuck in a tree, he brings Franklin along for a free skydiving session at Mount Chiliad. Since then, the pair has gone on other skydiving sessions around Los Santos, […]