---
Kotaku Friday, February 18, 2022 5:15 PM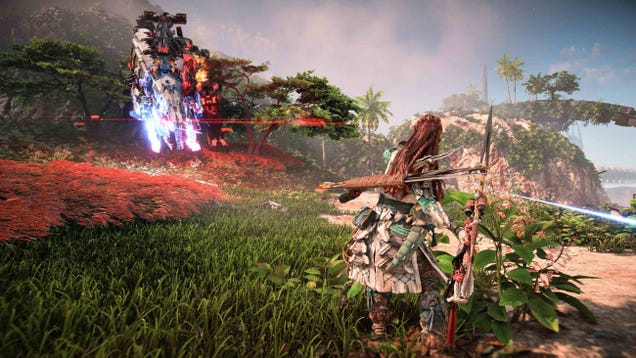 Horizon Forbidden West, out now for PlayStation 4 and PlayStation 5, is the size of a dinosaur. Like any big game, it's a whole lot to take in, and can be overwhelming at times. You can and indeed should figure out a lot of its quirks and secrets on your own. But take it from me, someone who's veering on 60 hours in…
---
Kotaku Friday, February 18, 2022 4:15 PM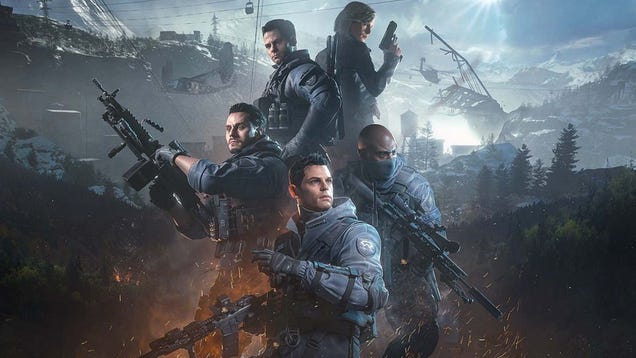 I really, really wanted to like Catalyst, the new campaign developed by Remedy Entertainment and released for free-to-play shooter CrossfireX earlier this month. Remedy, the developer behind great games like Control and Alan Wake, is one of my favorite out there, and while I wasn't thrilled about them making a…
---
Kotaku Friday, February 18, 2022 3:05 PM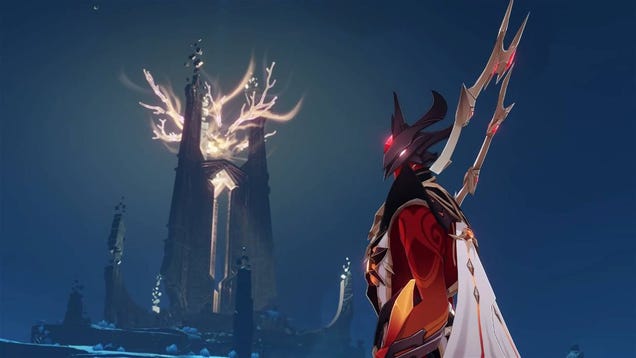 The highly anticipated Genshin Impact event "Three Realms Gateway Offering" unlocked yesterday. Many fans are praising it for getting rid of content time-gates for the first time, which allows the gacha game to feel more like a traditional RPG where you can play at your own pace. However, while its approach to time is…
---
Kotaku Friday, February 18, 2022 2:30 PM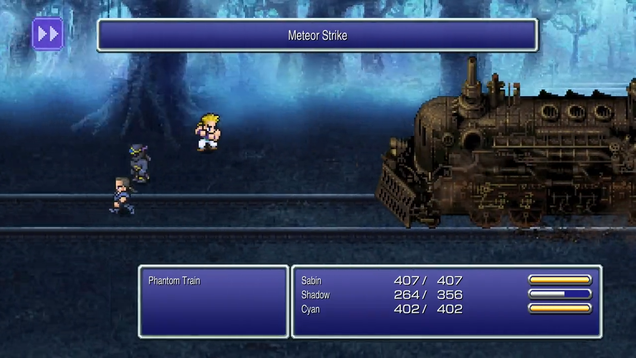 After showing a video over the weekend of Final Fantasy VI's train boss not flipping upside-down while being suplexed by beefy monk Sabin in the upcoming pixel remaster, Square Enix is now reassuring fans that the locomotive will be properly manhandled when the game comes to Steam and mobile devices on February 23.

---
PCGamesN Friday, February 18, 2022 7:04 PM
World of Warcraft is getting class sets once again in the impending 9.2 update, offering armour designs that are personalised to the class you're playing. This is the first time such a feature has been in the game since Legion, and the devs at Blizzard are trying to build a "hybrid approach" between the old class identity-focused gear sets and the more recent designs that have reflected where you get the armour.
"We've heard for a while players really miss that class fantasy and the fantasy of the class set and how that aesthetic speaks to whatever class you may be playing," lead game designer Morgan Day tells us in a group interview session. "I always loved one of the original mage sets with what I called the little water globes on their shoulders, like they're making people water or something."
Day says the team felt like "we felt like we had explored the soulbind space and the Chains of Domination update, as well as other updates", so they "wanted to think about what other cool pieces of power progression could we let players explore and chase after". With how often players have asked about class sets, it was a natural direction to go.
WoW Shadowlands review
,
The best WoW addons
,
WoW Classic leveling guide
---
PCGamesN Friday, February 18, 2022 5:14 PM
Destiny 2's next major expansion is nearly here, and you know what a modern expansion launch means: a whole big schedule of downtime, pre-loads, and a release time to keep track of. With the most recent edition of This Week At Bungie, the devs have provided a precise breakdown of the Destiny 2: The Witch Queen release time.
If you've missed the details up to this point, the Destiny 2: Witch Queen release date is set to launch on February 22. You can follow that link for a broad overview of the expansion, but Bungie has been providing more granular details over the past few weeks, including a look at the revamped Gambit mode.
Destiny 2 goes down for maintenance on Monday, February 21 at 6:45pm PST / 9:45pm EST, or Tuesday, February 22 at 2:45am GMT. Pre-loads for the Witch Queen will begin 15 minutes after downtime, at 7pm PST / 10pm EST / 3am GMT. 14 hours of maintenance will follow before Destiny 2 comes back online.
Destiny 2: Beyond Light review
,
Destiny 2 exotics
,
Play Destiny 2
---
PCGamesN Friday, February 18, 2022 2:18 PM
Sony Santa Monica Studio is hard at work patching God of War so it doesn't crash your gaming PC, but one thing you won't see in its barrage of updates is an exclusive fullscreen mode. The developer highlights in a Steam post that it has "no plans" to add the feature despite it being a popular request from fans, but there's some consolation as it works to resolve ongoing issues with borderless fullscreen.
Switching from borderless to fullscreen - or indeed vice versa - is one of the most common methods of troubleshooting visual bugs and can sometimes result in a surprisingly easy fix. Since God of War has some quirks of its own, such as HDR being tied to Windows settings, it's no wonder players feel the absence of the feature and place it at the top of their wishlist.
Matt DeWald, senior manager of technical production, reassures that Santa Monica Studio is on the case but the solution lies in fixing the current display options rather than introducing new ones. Explaining the thought behind it, DeWald says "the improvements implemented into the DirectX 11 version that God of War runs upon means that borderless fullscreen fully supports Vsync, Nvidia G-Sync, etc," so it's already fully stocked with everything you should need.
Best SSD for gaming
,
How to build a gaming PC
,
Best gaming CPU
---
PCGamesN Friday, February 18, 2022 2:02 PM
We're already starting to get experimental snapshots for Minecraft 1.19, but there's still one more major update to get out before the devs at Mojang fully focus on the upcoming content. Recent snapshots for Minecraft 1.18.2 have slowed way down in terms of new features, which suggested it was just about ready for release, and now we're getting pre-release candidates, which effectively confirms that the patch is closing in on completion.
Minecraft: Java Edition 1.18.2 pre-release 1 is now available, and you can get instructions on how to install it over at the official site. The big addition here over previous snapshots is an expansion of the locate command, which should make it much easier to find specific instances of particular biomes and structures.
The time between the first pre-release and the launch of the actual patch can vary, and recent release cycles have taken anywhere from a week to a month.
Minecraft console commands
,
Minecraft skins
,
Minecraft mods
---
Rock Paper Shotgun Latest Articles Feed Friday, February 18, 2022 2:30 PM
Right now, every big games company's shareholders have two questions: 1) can we get rich off NFTs? 2) can we get rich being bought by a larger company? Well, Ubisoft have made their stupid-ass stance on NFTs quite clear, so let's move on to question two. In a recent financial conference call, Ubisoft CEO Yves Guillemot said they think they're good to stand independent, but if someone had a juicy offer, well, they might think about it. But that's a noncommittal business answer, really, just business as usual.
---
Siliconera Friday, February 18, 2022 4:30 PM
There's a new way to experience the Hololive Error project, and it even offers an English option. Cover released the first animated video based on the story. The over five minute long clip introduces the basic idea and different characters, all of whom are played by Hololive Vtubers.
In Hololive Error, a new girl starts at Aogami High School. While it might seem normal, there's something unsettling going on. Which comes up right away, as a character played by Inugami Korone appears. From there, the first episodes introduces classmates played by Momosuzu Nene, Aki Rosenthal, Yukihana Lamy, Natsuiro Matsuri, and Shirakami Fubuki. However, while it seems like it could be an innocent first day at school, some things seem awry. Things end with the official art of Tokino Sora's character used to promote the project.

This isn't the only way to experience the project. However, it is the only way to experience Hololive Error in English right now. A free version of the game appeared back in January 2022. It is only available in Japanese at the moment.
The first chapter of the Hololive Error video series is available now. The full version of the Hololive Error game will appear in Summer 2022, according to Sakura Miko.
The post Hololive Error Chapter 1 Video with English Subtitles Shared appeared first on Siliconera.
---
Siliconera Friday, February 18, 2022 3:00 PM
Next week marks the 20th anniversary of the second game in the Jet Set Radio franchise, Jet Set Radio Future! Sadly, there was never a third. So we're thinking about Sega franchise revivals we'd like to see! What long-dormant series do you most want given new life?
---
Three words: Skies of Arcadia. It was the JRPG to play on the Dreamcast and even now costs a pretty penny if you're hoping for a copy. Everything about Skies of Arcadia resonated with me during what was a pretty turbulent time in my life. It was also one of the only games to really make use of the VMU. I took my VMU with me everywhere, burned through a few batteries, and made a lot of very handy gold. I'd love to see a proper remake for current-gen consoles and have Pinta's Quest as a companion app on my phone. — Annette
I'll admit: I've been lucky with Sega stuff in recent years! Puyo Puyo Tetris brought Puyo back to the audience it deserves. Valkyria Chronicles 4, though I hope it's not the last one, revived a strategy franchise like no other. And it wasn't quite ideal, but the Apple Arcade ChuChu Rocket! game at least shows someone's thinking about it. But how about we give it a real effort! Major platforms, precise gamepad controls, competitive online multiplayer. Let's see it! — Graham
There has not been a new Shinobi game released since the 2011 3DS title. The action game series has a long history that started in the late '80s. However, I had the most memories with the PlayStation 2 game and its sequel Nightshade. I still remember how exciting it was to slash many enemies and end them all with a flashy finisher. I'd really like to see Sega remaster these games for current platforms or even make a new game based on them. — Kite
I want a proper Phantasy Star game! Phantasy Star Online is popular and profitable. The Phantasy Star Portable Monster Hunter-likes did well. But I miss the traditional JRPGs from the Master System and Genesis eras. I wholeheartedly believe Phantasy Star 3 is the reason I like games with dating sim elements. Also, Phantasy Star 4 is the game that really made me fall in love with JRPGs. A return to form would be lovely. — Jenni
Personally, I would love to see House of the Dead return in some way, shape, or form. With the resurgence of survival horror, and with first person titles like Resident Evil Village and Resident Evil 7 proving these games can succeed, I'd love to see a House of the Dead title in that vein. It would be awesome for Sega to revive that franchise, or take it in an entirely different direction. — Kazuma
I would love for Sega to continue the franchise revival it has currently ongoing, which is to say I want them to keep trying to make Sakura Wars happen! The most recent game wasn't the best one in the series, but it was a good inroad. Unfortunately, beyond the sad passing of the Sakura Revolution mobile game and Sakura Wars units appearing in Super Robot Wars 30, there hasn't been much activity game-wise.
With awareness of the brand outside Japan much higher now than it was any time before the Dreamcast era, this would be the perfect time to announce ports and localizations of the earlier games to current platforms. The environment is just right to accept a colorful strategy game with romantic elements, and Sega should jump on that opportunity. — Josh
---
What Sega franchise revival do you most want to happen? Let us know in the comments or on Twitter! And read our other handy roundtables for more thoughts from the Siliconera team.
The post What Sega Franchise Revival Do You Most Want? appeared first on Siliconera.
---
Siliconera Friday, February 18, 2022 2:00 PM
Square Enix offered more looks at things people can change in Chrono Cross: The Radical Dreams Edition. Once again, they are peeks at visual options. People will be able to choose how the script looks with font options in the Chrono Cross remake, as well as make backgrounds look smoother.
First, this is the updated Chrono Cross font option showing one way the script could look in the remake. It also includes the updated character portrait for Leena.

This is how the more classic option will look with the standard definition option. It also features Leena's original art.

Next are the two looks at how background filters can change the way the game will look. First, here is one with the filter applied.

And here it is with it off.

This is one of multiple looks at the Chrono Cross remaster Square Enix offered ahead of its launch. Prior to this, it also showed off some of the differences between character models. People will be able to go with original or updated versions of them. At the time, only the Serge and Kid ones appeared.
Chrono Cross: The Radical Dreams Edition will come to the Nintendo Switch, PS4, Xbox One, and PC on April 7, 2022. Other newly added features include the Radical Dreamers: Le Tresor Interdit game and ability to turn enemy encounters on or off.
The post Chrono Cross Remaster Font Options Change How Its Script Looks appeared first on Siliconera.
---
Siliconera Friday, February 18, 2022 1:00 PM
The Doll Festival will return to FFXI on February 25, 2022. This is a recurring event that comes up around Hinamatsuri. People can see displays with dolls sitting on platforms. They can also collect certain rewards like furnishings and foods.
Square Enix set up a page going over the event, as usual. People can stop by Bastok, San d'Oria, and Windurst to get items from Moogles. Specifically, in Bastok there is one Moogle in the mines at I-9 and another in the markets at G-8. The San d'Oria ones can be found in the south at J-9 and in the north at D-8. Finally, the Windurst Waters moogle is at F-5 and the other is at Windurst Woods at K-10.
Given that this is based on the March 3rd Japanese holiday Hinamatsuri, the decorations and one reward feature doll displays. Square Enix's site showed a screenshot that seems to confirm both furnishing rewards will return during the FFXI 2022 Doll Festival. It showed the Bonbori light and the Festival Dolls display. While the page didn't mention it, in the past the Elvaan, Hume, Mithran, and Tarutaru Rice Cake food items could also be collected during the event.
This is only one of the things going on in FFXI in February 2022. The Mog Wardrobe is larger than before. The Master Level cap jumped from 20 to 30 too. Not to mention The Voracious Resurgence story is ongoing.
Final Fantasy XI is available for PCs. The 2022 Doll Festival will appear in FFXI between February 25, 2022 and March 11, 2022.
The post 2022 FFXI Doll Festival Begins Ahead of Hinamatsuri appeared first on Siliconera.
---
Destructoid Friday, February 18, 2022 6:00 PM
---
Destructoid Friday, February 18, 2022 5:00 PM
---
Destructoid Friday, February 18, 2022 4:15 PM
---
Destructoid Friday, February 18, 2022 3:30 PM
---
Destructoid Friday, February 18, 2022 2:45 PM
---
Destructoid Friday, February 18, 2022 2:00 PM
---
Destructoid Friday, February 18, 2022 1:30 PM
---
Destructoid Friday, February 18, 2022 1:00 PM
---
PC Invasion - FeedDDD Friday, February 18, 2022 4:30 PM
It's been almost a decade since Dead Island 2 was first announced, and the game has had more than its fair share of trouble behind the scenes. In fact, Dead Island 2 hasn't made an official appearance since Gamescom 2014. This led to a lot of people assuming that the game was quietly canceled. However, it seems that Dead Island 2 has been reanimated, and its release date could be poised for next year. As originally reported by VGC, Dead Island 2 could release by March 2023, which is the end of the fiscal year for developer Deep Silver's parent company, Embracer Group. This information comes from an Embracer Group earnings presentation that (not so) subtly hinted at Dead Island 2's current status. Embracer Group CEO Lars Wingefors couldn't say whether Dead Island 2 still exists in the first place. But, he did mention that he's "excited about unannounced titles" when directly asked about Dead Island 2's release date. Dead Is...
---
PC Invasion - FeedDDD Friday, February 18, 2022 3:45 PM
The multiplayer shooter remains one of the most popular gaming genres on the market, which means players have plenty of options to choose from. But if you have grown tired of the heavy hitters like Halo Infinite or Call of Duty: Vanguard, then perhaps Boundary will provide a refreshing change of pace for you. Developed by Studio Surgical Scalpels, Boundary promises to add a zero-gravity twist to the standard multiplayer shooter formula. If you have any interest in Boundary, a free demo playtest will become available next week as part of the Steam Next Fest event. Usually, when we think of gravity gimmicks in games, we think of floaty jumps and shifting gravitational pulls. But Boundary sets itself apart in that it offers a true zero-gravity experience. Matches take place outside of a space shuttle, which means that players have complete control over where they can move within the three-dimensional space. As a recent press release describes it, the combat in Boundary somewhat resembl...
---
PC Invasion - FeedDDD Friday, February 18, 2022 3:00 PM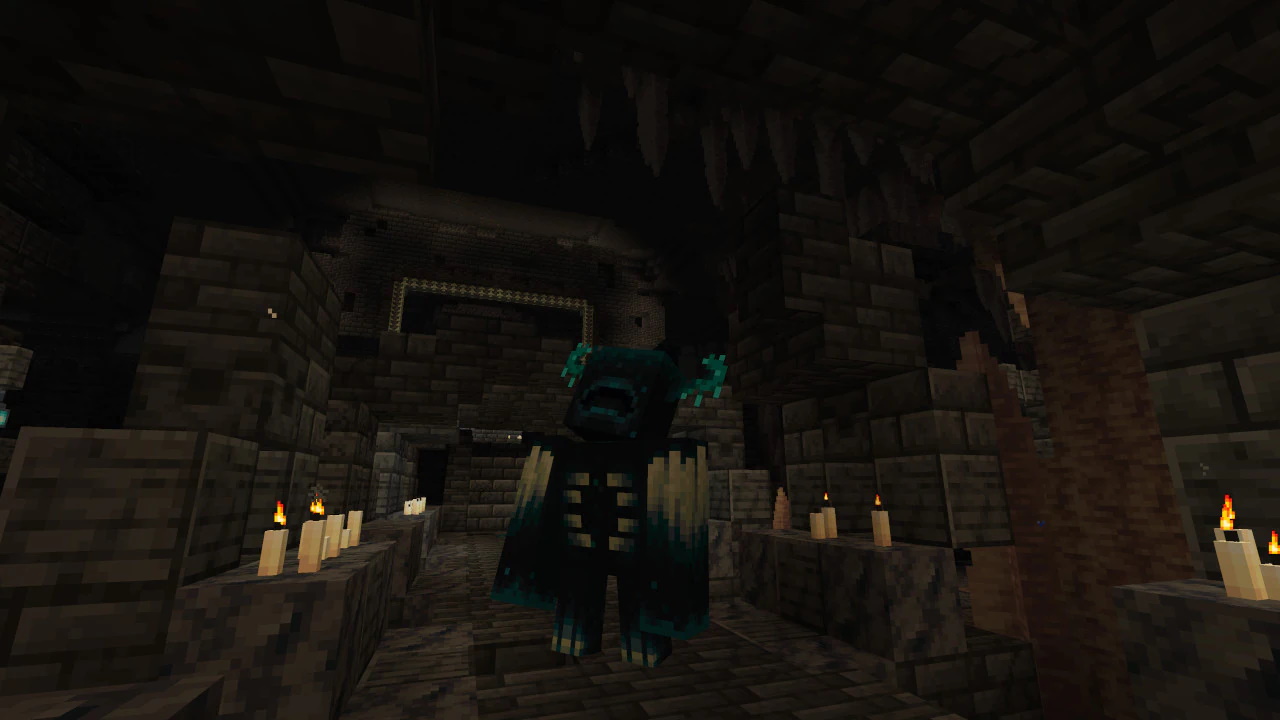 It's no longer Halloween season, but that clearly hasn't stopped Mojang. Just yesterday, the company delivered the 1.19 version snapshot for Minecraft, which unleashes the warden mob and other creepy creatures. These beasts can be found in the new Deep Dark biome in the Overworld. Said biome will also welcome curious spelunkers to the Ancient City. Mojang calls it the most "terrifying experimental Java snapshot to date." Blind, the warden mob lurks down below in the Deep Dark, smelling out its prey. Stealthing around is suggested, as any sound might introduce you to a new block: the Sculk Shrieker. For the most part, I'm thinking that anything called a "shrieker" is likely to do a bit of shrieking. It might be the new most terrifying noise next to the creeper's trademark hiss. But I hope I don't need to find out anytime soon. "The only way to avoid the warden is to stay stealthy, or you might set off a [Sculk Shrieke...
---
PC Invasion - FeedDDD Friday, February 18, 2022 2:45 PM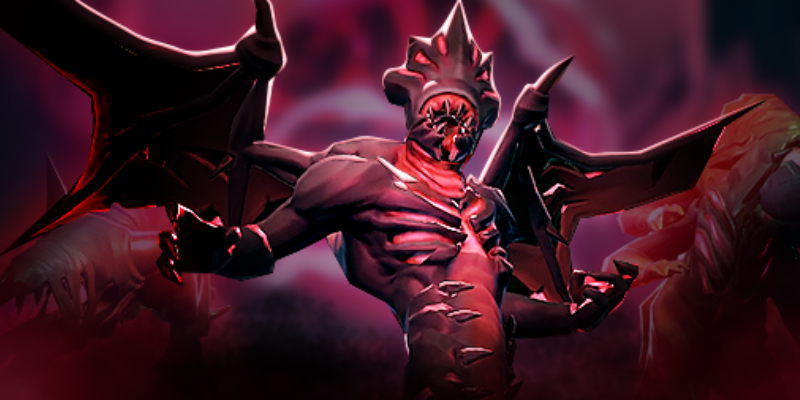 On February 28, the Slayer skill will receive its first major update since The Nodon Front released last July. This comes in the form of the new Slayer monsters that aim to spice up the support skill that is the go-to moneymaker for many RuneScape players. We already knew that this update would add three new Abyssal Slayer Creatures to RuneScape , but developer Jagex has now given us some additional information detailing key aspects of their drop tables. The biggest offering comes from the Abyssal Lords that require 115 Slayer to kill. These huge demons drop a new tier 92 melee weapon called the Abyssal Scourge. This serves as an update to the iconic Abyssal Whip that was first added to the legacy MMORPG over 17 years ago. Successful attacks dealt with the Scourge will trigger the Abyssal Parasite effect, extending the duration of all melee bleed abilities. It isn't just the Lords that have interesting unique drops either. The Abyssal Beasts (105 Slayer) will drop the J...
---
PC Invasion - FeedDDD Friday, February 18, 2022 2:30 PM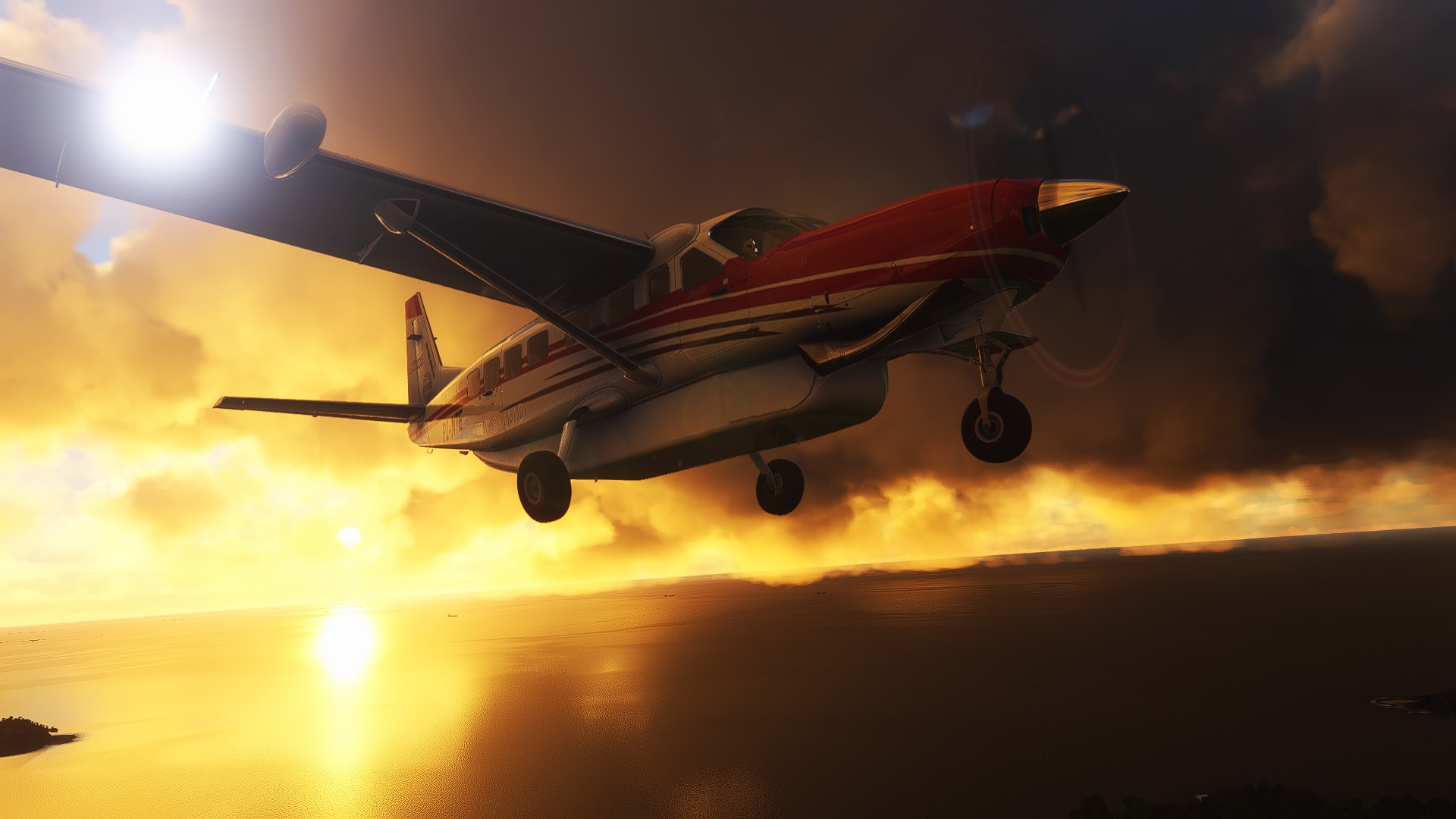 The number of add-ons for Microsoft Flight Simulator is growing at a rapid pace, as is the active player base. It might be a bit daunting to shuffle through the immense pool of choices, especially for newcomers. Here's another round of personal recommendations that you are bound to find useful to enhance your Microsoft Flight Simulator experience — all of which absolutely free, of course. As has been the case with past freeware addon collections, the following selections are in no particular order of quality. They're all very nifty, and if you can find a use case for them all at once, that's even better. Global AI Ship Traffic by KL971 True, this is Microsoft Flight Simulator, but that doesn't mean seaborne craft should be left out. While not truly a "necessary" part of the experience, they surely do serve as some nice eye candy that add to the immersion factor of the sim. The Global AI Ship Traffic addon by KL971 remedies the lackluster de...
---
Tabletop Gaming News Friday, February 18, 2022 6:00 PM
---
Tabletop Gaming News Friday, February 18, 2022 5:00 PM
---
Tabletop Gaming News Friday, February 18, 2022 4:00 PM
---
Tabletop Gaming News Friday, February 18, 2022 3:00 PM
---
Tabletop Gaming News Friday, February 18, 2022 2:00 PM