---
GamersHeroes Thursday, August 11, 2022 12:51 PM
A new update launched for GTA Online today and with it, buried stashes. This guide on Where To Find The Metal Detector In GTA Online will tell you the quickest way to track down the random event so you can find the dead body, loot the Metal Detector, and then begin searching the island for buried treasure.
The post Where To Find The Metal Detector In GTA Online appeared first on GamersHeroes.
---
Kotaku Thursday, August 11, 2022 5:50 PM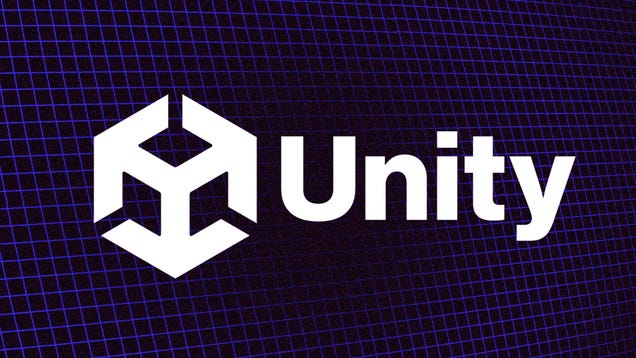 Popular video game engine Unity has had a lot of bad press over the last year, the result of things like large-scale layoffs and some really terrible comments from its CEO. Today the trend continues, as it was announced recently that the company has signed a new multi-million dollar, three-year deal with a technology…
---
Kotaku Thursday, August 11, 2022 4:12 PM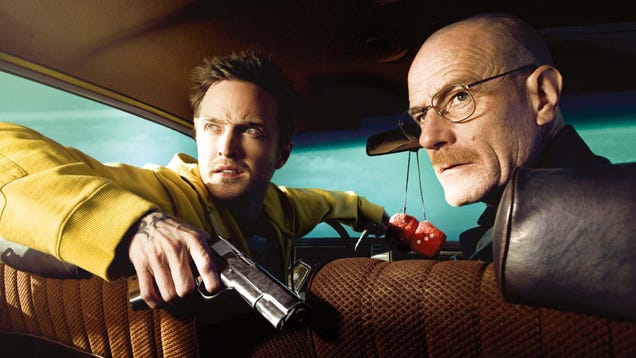 One of the most critically acclaimed and popular TV shows of the past few decades was Breaking Bad on AMC. Its spin-off, Better Call Saul, has also been hugely popular and successful. Now, ahead of Saul's final episode, the creator behind both shows, Vince Gilligan, has confirmed that there were plans and attempts to…
---
Kotaku Thursday, August 11, 2022 3:25 PM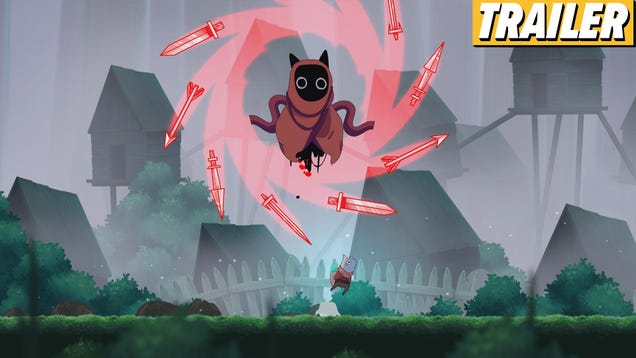 ---
Kotaku Thursday, August 11, 2022 1:20 PM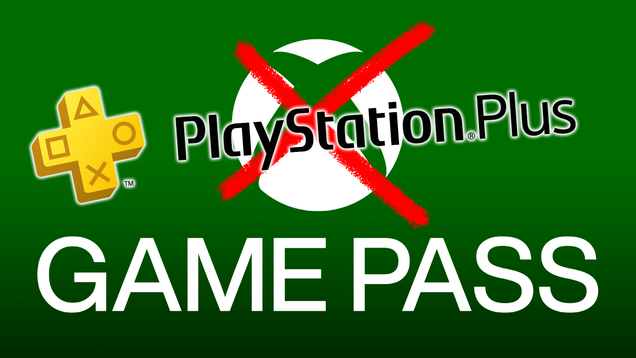 That treasure trove of a document filed by Microsoft to the Brazilian competition authorities on Tuesday, in response to Sony's objections to its efforts to buy Activision Blizzard, contains another absolute gem. In it, Microsoft took time out to tell Sony just how it could (read: should) better run its revamped PS…
---
Kotaku Thursday, August 11, 2022 12:15 PM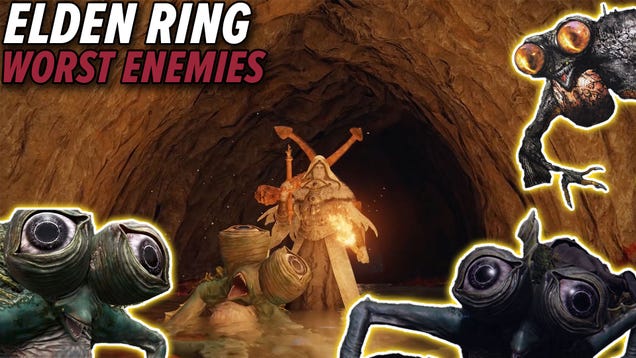 ---
PCGamesN Thursday, August 11, 2022 6:52 PM
An Apex Legends Newcastle buff showed up in the latest patch that was as unexpected as it was (probably) unintentional, and players are making the most of it while they can. The accidental Newcastle buff drastically shortens the time it takes for the defender to revive allies in the battle royale, and it gives him some frankly incredible new movement abilities.
Apex Legends characters guide
,
Apex Legends skins
,
Apex Legends map guide
---
PCGamesN Thursday, August 11, 2022 5:46 PM
A new batch of Escape from Tarkov screenshots posted in the official Discord provide a new look at Streets of Tarkov, the long-awaited urban map planned for the FPS survival game. First unveiled at the PC Gaming Show in 2020, Streets of Tarkov has been in the works for over two years, and it's clearly Tarkov's densest and most complex area to date - by quite a margin.
Escape from Tarkov system requirements
,
Escape From Tarkov Steam
,
Best battle royale games
---
PCGamesN Thursday, August 11, 2022 5:12 PM
Ubisoft is celebrating the Assassin's Creed anniversary with big discounts on Assassin's Creed games and some fresh merch. Each week from now through September 5, Ubisoft is spotlighting different Assassin's Creed games on the anniversary's homepage with discounts of up to 50 percent off normal price and higher. For the week of August 8, you get 50 percent off Assassin's Creed 3, perfect if you fancy a bit of 18th century subterfuge and one of the more divisive protagonists in the series' history: Connor Kenway.
Assassin's Creed Valhalla review
,
How long is Assassin's Creed Valhalla?
,
Buy Assassin's Creed Valhalla
---
PCGamesN Thursday, August 11, 2022 3:59 PM
As Roblox continues ramping up its marketing efforts with tie-ins from companies like Gucci, Tommy Hilfiger, and Vans, the sandbox game's developers appear to be seeking ways to make it easier for Robloxians to get their avatar's hands on Robux.
Best Roblox games
,
Roblox promo codes
,
Roblox music codes
---
PCGamesN Thursday, August 11, 2022 3:52 PM
The FIFA 23 player ratings are set to signal the end of an era. For the first time since FIFA 07, neither Lionel Messi or Cristiano Ronaldo are destined to sit atop the summit, with cover star Kylian Mbappe ready to grasp the crown as we head into EA's last 'FIFA' branded sports game before the license expires next season.
In truth, it's been coming. Both Messi and Ronaldo lost a certain spark after their 2021 moves to Paris Saint-Germain and Manchester United respectively, despite quality individual returns. The beginning of Mbappe's reign is likely to underline a year of pretty significant change among the top 100 rated players - though do note this doesn't include the FIFA 23 icons or FUT Heroes. Great seasons for the likes of Real Madrid, Liverpool, and Manchester City should be rewarded, while the numbers likely won't be so kind for those on the other side of Manchester.
---
PCGamesN Thursday, August 11, 2022 3:35 PM
Everyone's still eagerly anticipating the Destiny 2 showcase slated for August 23, and Bungie has said that in the meantime, we won't be getting much in the way of big news from the weekly update posts. Still, the latest This Week At Bungie outlines some impactful changes - several Destiny 2 exotic weapons are getting buffed with new intrinsic qualities that make them effective against the MMO game's champion enemies.
Destiny 2 classes
,
Destiny 2 exotics
,
Destiny 2 builds
---
PCGamesN Thursday, August 11, 2022 3:04 PM
Moonscars, an upcoming 2D action game from Humble Games, is looking like the closest we'll get to Bloodborne for PC for a while yet. Humble and developer Black Mermaid released a Moonscars release date trailer following the game's original announcement in March 2022, featuring an extended look at protagonist Grey Irma and the dark, brutal journey that awaits as she seeks to uncover the mysterious circumstances surrounding her birth and life.
---
PCGamesN Thursday, August 11, 2022 1:33 PM
Viking game Tribes of Midgard Survival Mode is changing significantly with the arrival of Season 3: Inferno Saga. That season kicks off August 16, and with it comes an overhauled Survival Mode that's more relaxed and slower than the frantic pace of Saga Mode.
---
PCGamesN Thursday, August 11, 2022 1:06 PM
Players are reporting a Diablo Immortal bug which appears to be delivering a heavy nerf to Necromancer minions when wearing the Shepherd's Call to Wolves set in the RPG game. The set, which is one of the favoured endgame Diablo Immortal builds for Necromancer - described by Maxroll as "possibly the best set for them in the entire game for both PvP and PvE" - is currently suffering from the apparent loss of one of its key buffs.
The issue has been highlighted by multiple posts on the Diablo Immortal bug report forums on the Blizzard website, which all report that the expected damage buff is not being applied to the Necromancer's minions, although the attack speed buff appears to be working as expected. Several replies across the threads corroborate that they are running into the same issue.
By default, the Shepherd set applies three levels of bonus depending upon how many pieces you have equipped. With two pieces on, your summons will deal 15% additional damage. Equip four pieces, and your critical hit chance is increased by 3% for each summon you have active up to a maximum bonus of 18%.
Diablo Immortal tier list
,
Diablo Immortal system requirements
,
Best Diablo Immortal builds
---
PCGamesN Thursday, August 11, 2022 2:07 PM
The FFXIV Island Sanctuary is perhaps the biggest feature arriving in the hugely popular MMO game for quite some time. Patch 6.2 is the next update after the Crystalline Conflict PvP mode, and while new content arrives in the game quite often, the Island Sanctuary aspect has players hugely excited, and for good reason.
While raids or special gear are regularly added to the game, the Island Sanctuary is a little different. This disregards the combat element of Final Fantasy XIV and instead focuses on providing players with a space to relax, do some farming, and exhibit a little self care. What does the FFXIV Island Sanctuary offer exactly, when is it coming to the game, and what else do we know about it so far?
The best MMOs on PC
,
FFXIV Reaper job guide
,
FFXIV Sage job guide
---
PCGamesN Thursday, August 11, 2022 12:30 PM
A team of three individuals who were creating Genshin Impact cheats has recently been sentenced to jail time after HoYoverse filed a report with the district police in 2021. The trio was also allegedly selling these cheats to other RPG players, which prompted developer HoYoverse to take legal action. This seems to be the first instance of Genshin Impact cheaters receiving jail time, though, in this particular situation, the cheaters apparently developed their own cheat software that enabled others to cheat as well.
Genshin Impact 2.8 release date
,
Genshin Impact character tier list
,
Genshin Impact leveling guide
---
PCGamesN Thursday, August 11, 2022 12:29 PM
Are you looking for the best Canadian VPN? Well, we have what you're looking for. Whether you're someone who wants a service that happens to have some good servers in Canada, or someone who wants to sign up to one whose headquarters are located in Canada, we've got a list of recommendations for you.
These Canadian VPN services will protect your private data while you browse the internet, while also potentially helping to boost your connection speeds by limiting artificial slowdown from your internet services provider (ISP) when you use a lot of bandwidth. Most importantly, they also all have dedicated servers based in The Great White North.
If you're a Canadian citizen, these VPNs will be really useful for connecting from your native region while travelling abroad. If you're overseas, and you want to access your internet banking account, it can help stop a suspicious activity alert. Additionally, if you just fancy catching up on your favourite TV shows, it'll enable you to access the library of content for your region.
Best SSD for gaming
,
How to build a gaming PC
,
Best gaming CPU
---
PCGamesN Thursday, August 11, 2022 12:15 PM
Wondering which Cult of the Lamb Divine Inspiration upgrades you should choose for your cult base? The only way to keep your followers happy and progress through the cute-but-dark roguelike game is to upgrade your base. Those demanding followers require such luxuries as working toilets and somewhere to sleep (how dare they?), but those can only be built once you've unlocked them with Divine Inspiration. Then you can get building, activating the simulation game aspect of Cult of the Lamb, and hopefully prevent a messy uprising.
One of the first things you'll build when you start your cult is the central shrine at which your followers show their devotion to you. That Devotion is then collected and turned into Cult of the Lamb Divine Inspiration, which you need to upgrade your base. The more upgrades you unlock, the more expensive they get, so consider your options carefully. Here's our look at some of the best cult upgrades Devotion can buy.
Upcoming PC Games
---
PCGamesN Thursday, August 11, 2022 12:15 PM
Razer just announced the DeathAdder V3 Pro, and the enthusiast-grade gaming mouse offers premium performance within a familiar package. The gaming PC peripheral revamp comes equipped with a Focus Pro 30K Optical sensor and Hyperspeed wireless, but it's lighter than its DeathAdder V2 predecessor.
Razer Viper V2 Pro review
,
Razer Barracuda Pro review
,
Razer Enki Pro review
---
PCGamesN Thursday, August 11, 2022 12:14 PM
Captivated by Cult of the Lamb doctrines? Daily sermons may grant you the devotion of your hapless followers in Massive Monster's cult sim game, but doctrines are key to establishing what kind of leader you intend to be. Would you prefer to conduct a marriage ceremony within your temple or transform it into a fighting pit? As far as your followers are concerned, your word is law.
Your doctrinal decisions may be dramatic, but they're not just for show. Some Cult of the Lamb doctrines may imbue followers with new traits, while others unlock interactions with followers or grant access to new rituals. If you're low on materials, such as lumber and stone, you can prompt your cult followers to work harder – or perform a ceremony to consolidate your cult's shaken faith after a failed crusade. If you're having trouble surviving in The Lands of the Old Faith, take a gander at our Cult of the Lamb beginners guide. If not, read on to find out everything we know about Cult of the Lamb doctrines so far.
Upcoming PC Games
---
PCGamesN Thursday, August 11, 2022 12:43 PM
Want to know how to get Monster Hunter Rise Sunbreak afflicted materials? Once you reach the endgame of this massive RPG game, you're going to need to make the best weapons and armour, including Master Layered Armor. Once you've slain the campaign's final boss and completed the urgent quest at Master Rank 10, you can start gathering afflicted materials in Anomaly quests. There are eight types of afflicted materials, each obtained through a specific tier of Anomaly quests.
Now, you may think you're an ace hunter, and even the new Monster Hunter Rise Sunbreak monsters stand no chance against you. You should, therefore, be able to get Monster Hunter Rise Sunbreak afflicted materials easily. We like that confidence, however, it's worth keeping in mind that you can't capture them to end the fight early. It's an inconvenience, especially since every monster in these Anomaly quests carries a disease in addition to having brand new moves and an extremely high health stat.
Monster Hunter Rise Sunbreak monsters
,
Monster Hunter Rise Sunbreak Awegite locations
,
Monster Hunter Rise Sunbreak prized pelt locations
---
PCGamesN Thursday, August 11, 2022 12:11 PM
So, you want to look at a Tower of Fantasy tier list? It's important to understand what we mean when we talk about this - when it comes to the powerful Tower of Fantasy characters and weapons at SR and SSR tier, they're actually the same thing. So while characters in this anime game do come with awakening mechanics that are tied to them as characters, what everyone really means is which weapons are the best.
For this Tower of Fantasy tier list, we'll be referring to the weapons you pull by the name of the Simulacra that comes with them. This tier list also takes into account advancement, which is what happens when you collect a duplicate of an SR or SSR weapon, similar to Genshin Impact's constellation and weapon refinement mechanics. Some characters require advancement to fully unlock their potential, while others don't. Let's take a look at the Tower of Fantasy tier list.
Tower of Fantasy codes
,
Tower of Fantasy characters
,
How to level up in Tower of Fantasy
---
PCGamesN Thursday, August 11, 2022 12:08 PM
Need to get more lumber and stone in Cult of the Lamb? The adorable cult simulation game (yes, you read that right) is part roguelike, part management sim - and it's the last one we're focusing on here. If you want your followers to thrive and prevent them from revolting against you, upgrades to your cult base are required. Building improved sleeping quarters, toilets, farms, and other such quality-of-life improvements requires materials such as lumber and stone, though… and quite a lot of them.
It's not difficult to harvest these materials in Cult of the Lamb, but you do run out quickly, so you need to know where to pick some up in a pinch. Here, we'll take you through the various methods and locations for the two building materials in Cult of the Lamb, lumber and stone.
Upcoming PC Games
---
PCGamesN Thursday, August 11, 2022 12:16 PM
Sorely in need of a Cult of the Lamb guide for beginners? Massive Monster's roguelike game may seem cute and cuddly, but this heretical ovine is hiding a surprising amount of depth. Between managing the needs of your cult and venturing forth to slay the Cult of the Lamb bishops reigning over The Lands of the Old Faith, it's easy to become overwhelmed.
If you're completely new to the roguelike genre, don't fret. Our Cult of the Lamb beginners guide includes the 12 best tips for novices and veterans alike, ranging from combat to cult management. Heed our advice, and starvation, dissension, and death will quickly become a thing of the past.
Upcoming PC Games
---
PCGamesN Thursday, August 11, 2022 3:37 PM
A new total conversion Doom mod turns id Software's definitive FPS into a gory horror game, directly inspired by System Shock, and the Lovecraftian, From Software RPG Bloodborne.
Doom runs on Twitter
,
The best FPS games on PC
,
Doom is playing in this article
---
PCGamesN Thursday, August 11, 2022 12:39 PM
Want Tower of Fantasy codes? If you're a fan of popular RPG games similar to Genshin Impact, you may have already heard of Tower of Fantasy. It ticks all of the same open-world game boxes, with the key difference being that it's set in the future rather than in a fantasy setting. Much like the game that heavily inspired it, Tower of Fantasy has plenty of codes you can use to unlock free stuff.
In addition to the currently available Tower of Fantasy codes, there is a Tower of Fantasy battle pass that you can complete via weekly tasks which unlock merit points. The rewards here are similar to items you can get for redeeming codes, but you can also get freebies by claiming level packs, which are free so long as you spend time progressing through the game. However, if you want to get new items by just entering codes, read on.
Tower of Fantasy codes
,
Tower of Fantasy characters
,
How to level up in Tower of Fantasy
---
Rock Paper Shotgun Latest Articles Feed Thursday, August 11, 2022 5:40 PM
I grew up in a town where some people hated the colour green, because they supported Rangers FC and green was associated with their rivals, Celtic FC. They would smash green traffic lights, green street cabinets, green shop signs...
I wonder what their reaction would be to Soccer Story, an "adventure RPG" about playing football-ish sports in a lush, green, almost Pokémon-like world.
---
Rock Paper Shotgun Latest Articles Feed Thursday, August 11, 2022 5:06 PM
As we've written about before, Dwarf Fortress is getting a Steam release with an official tileset, a new UI, and mouse controls. The latest video from Kitfox Games, who are handling the polished release, features original DF co-creator Zach Adams talking through new menus and artwork... while taking his fort's bins out.
---
Rock Paper Shotgun Latest Articles Feed Thursday, August 11, 2022 4:19 PM
Another game which intended to release in 2022 has posted a JPG to Twitter. This time it's Nightingale, the survival game which was one of our favourite games from not-E3, which has announced a delay until "the first half of 2023."
---
Rock Paper Shotgun Latest Articles Feed Thursday, August 11, 2022 3:53 PM
FIFA 23's Ultimate Team mode will follow previous games by including loot boxes, EA have confirmed. In the past few years, several studies have linked loot boxes with gambling, and several European countries have moved to regulate them. In a statement given to Eurogamer, EA said that Ultimate Team packs are "a part of FIFA that players love" and that "Giving players the choice to spend if they want to is fair."
---
Rock Paper Shotgun Latest Articles Feed Thursday, August 11, 2022 12:38 PM
This is a bit different from what we normally cover, but I was going to order this for myself and thought it might be of interest to you, dear reader, as well. Anyway, you can get ten years' worth of AA batteries - 100 in total! - for just £13 at Amazon right now. This normally costs £18, so that's a nice little savings - and of course it's far cheaper per item than buying batteries in smaller packs.
---
Rock Paper Shotgun Latest Articles Feed Thursday, August 11, 2022 12:22 PM
The Crucial X8 is our favourite portable SSD, thanks to its compact protective frame, convenient USB-A or USB-C connection and excellent performance. It's capable of transfer speeds up to 1050MB/s, minimising the time it takes to copy files to and from the drive, and offers low enough access times that you can easily run games from it too. It normally costs around £85, but today it's dropped to a historic low price of £77 - a great value for a portable NVMe SSD offering this level of performance.
---
Rock Paper Shotgun Latest Articles Feed Thursday, August 11, 2022 12:07 PM
Free-to-play battle royale brawler Rumbleverse is now available on the Epic Games Store. It comes with two additional modes not seen in the pre-launch playtests: the chance to pair up with a pal in Duos and a sort of free roam practice mode called Playground.
---
Twinfinite Thursday, August 11, 2022 6:48 PM
Today Level Infinite and Hotta Studio released Tower of Fantasy, and like all big games, there are issues to be tackled.
---
Twinfinite Thursday, August 11, 2022 6:33 PM
A Wordle a day keeps the... word doctor away?
---
Twinfinite Thursday, August 11, 2022 5:22 PM
Today Star Citizen developer Cloud Imperium Games revealed a new video about its growing space simulator for PC.
---
Twinfinite Thursday, August 11, 2022 4:19 PM
Breaking down how to play Tower of Fantasy with friends!
---
Twinfinite Thursday, August 11, 2022 4:05 PM
The The Cayo Perico Series and much more are coming to GTA Online.
---
Twinfinite Thursday, August 11, 2022 3:45 PM
Tips and tricks on how to play Vantage in Season 14 of Apex Legends!
---
Twinfinite Thursday, August 11, 2022 3:07 PM
Tower of Fantasy features an array of character presets and here's the top 10 characters from your favorite games and anime series.
---
Twinfinite Thursday, August 11, 2022 2:56 PM
While Runescape servers going down is never fun, here's how to check them.
---
Twinfinite Thursday, August 11, 2022 2:54 PM
Here are a lot of games like Danganronpa.
---
Twinfinite Thursday, August 11, 2022 2:30 PM
Which Hogwarts House should you be in?
---
Twinfinite Thursday, August 11, 2022 2:28 PM
Star Wars: The Old Republic continues to be a huge success in 2022 but where does the MMORPG fit into current continuity?
---
Twinfinite Thursday, August 11, 2022 2:24 PM
Capture your memories with the screenshot mechanic in Tower of Fantasy.
---
Twinfinite Thursday, August 11, 2022 2:10 PM
A new teaser trailer has dropped given fans insight on the mindset of the newest Operator in Year 7 Season 3 of Rainbow Six Siege.
---
Twinfinite Thursday, August 11, 2022 2:01 PM
Square Enix announced the soft launch of the upcoming Avatar: The Last Airbender mobile game Avatar: Generations in select territories.
---
Twinfinite Thursday, August 11, 2022 2:00 PM
Which Haikyuu character are you?
---
Twinfinite Thursday, August 11, 2022 1:48 PM
If you're wanting to switch servers in Tower of Fantasy then you're out of luck.
---
Twinfinite Thursday, August 11, 2022 12:19 PM
The Jordan Challenge seems to test if you've got what it takes.
---
Twinfinite Thursday, August 11, 2022 12:15 PM
Learn how you can resolve the login error of Tower of Fantasy.
---
Twinfinite Thursday, August 11, 2022 12:01 PM
FIFA 23 is making huge changes to FUT, here's what you'll need to know.
---
Siliconera Thursday, August 11, 2022 12:00 PM
HoYoVerse is teasing the upcoming Genshin Impact update with some animated goodness. A new Genshin Impact anime trailer stars the characters of Sumeru. It's a brief montage, but also a departure from the usual practice of using in-engine CG and 3D models for cinematics. It also features many of the characters introduced individually as part of the promotional buildup to Sumeru.
Check it out below.
https://www.youtube.com/watch?v=zZEpU-DbzZU
The Genshin Impact anime trailer for Sumeru shows off brief glimpses of the Traveler (Aether) and Paimon, as well as the Sumeru characters Tighnari, Collei, Alhaitham, Dori, Cyno, Dehya, Nilou, and Nahida. The trailer itself is narrated by Nahida. In English, Nahida is voiced by Kimberly Anne Campbell, who provided the voice of Nagatoro from Don't Toy With Me, Miss Nagatoro. In Japanese, she's voiced by Yukari Tamura, who also voices Qiqi, as well as Suzuha from Steins;Gate.
In her narration, Nahida emphasizes that everything in this world "runs on a loop". She challenges the Traveler to find the truth underneath the complexities of Sumeru (and Teyvat). She also refers to herself as "just the moon", with an unnamed "Sun" having long gone. Based on information from last month's Sumeru preview, she may be referring to the previous Dendro Archon, who established the systems that run Sumeru in the present.
Genshin Impact is available on iOS, Android, PS4, PS5, and PC. The Sumeru update, version 3.0, is coming soon.
The post Genshin Impact Anime Trailer Previews Sumeru's Cast appeared first on Siliconera.
---
PC Invasion - FeedDDD Thursday, August 11, 2022 5:30 PM
Looks like Dragon Ball and Fortnite fans are getting their wishes granted by the Eternal Dragon. Today, Epic Games confirmed the rumor that Fortnite is getting a crossover with Dragon Ball Z, and it all begins next week. The company didn't reveal what kind of cosmetics or events are on the way, but an earlier leak did include some clues. In early July, a leaker spotted what was clearly a logo of Capsule Corp., a fictional company that has been a part of the series for a long time, within the game files. The logo was plastered on an in-game capsule, hinting that it could be a usable item in the game. There was also a Capsule Corp. patch, which may be a part of the incoming line of cosmetics. Naturally, a Dragon Ball Z and Fortnite crossover will include skins. Characters such as Goku are expected, but we'll probably see Vegeta, Future Trunks, and others. I'd be happy with a skin of Yamcha, who will hopefully, and thematically, once again die in all new and hilar...
---
PC Invasion - FeedDDD Thursday, August 11, 2022 5:00 PM
Tower of Fantasy is finally here, and players looking for an alternative to Genshin Impact are flocking to the game in droves. So many, in fact, that persistent login issues have kept players from enjoying the open-world festivities. The login errors have been so pervasive that the Tower of Fantasy team announced a compensation package for players who register by tonight. According to an official update post, the team stated that all "problems related to queuing, disconnection and inability to register and login have all been fixed." They then promised to have all other problems "fixed within the next 48 hours." As a token of appreciation, the developers are giving a compensation package of 300 Dark Crystals if you experience server issues, as well as 300 Dark Crystals for login and registration problems. Players will also receive 10 Gold Nucleus as an apology for all of the issues. You'll find the rewards in your mailbox. The popular Genshin clone ...
---
PC Invasion - FeedDDD Thursday, August 11, 2022 4:20 PM
Developer Grinding Gear Games held a livestream earlier today, going over the next expansion for Path of Exile. However, before fully diving in, GGG's Chris Wilson threw a bone to players wanting to know about the upcoming sequel. While Wilson didn't reveal a launch date, he did mention when fans can finally play the game. Path of Exile 2 will have its closed beta start date revealed during ExileCon 2023. There, the game, and its mobile version, will be playable for attendees. But that's almost a year away, sadly. The sequel was revealed during the first ExileCon in 2019. GGG has been, well, grinding away at the sequel for some time now. We won't know when the beta will start for Path of Exile 2 until the show, which kicks off on the weekend of July 29, 2023. Tickets will go on sale in a couple weeks. Play the game before you play the game However, this is still good news. Betas are typically followed closely to the full launch. Wilson has mentioned befor...
---
PC Invasion - FeedDDD Thursday, August 11, 2022 4:20 PM
There's a unique item in Path of Exile that has left fans with a particular question. The Mirror of Kalandra is a rare piece of currency, allowing players to create a mirrored copy of an item — as said in its description. But who is Kalandra, the name of the person attached to the Mirror? That's a question developer Grinding Gear Games will answer in the next Path of Exile expansion, Lake of Kalandra. However, the studio won't stop with relieving you of that burning question. Path of Exile: Lake of Kalandra brings a new area with creatures to fight, loot to gather, changes to the endgame, and more. The expansion runs the gamut of what to expect from the studio and the game. More items are on the way, a class is getting balanced, the endgame is getting improved once more, and there'll be new skill and support gems to play with. The expansion also revamps some rare beasts. As usual, there's just too much the expansion will bring to Path of Exile, so I&...
---
PC Invasion - FeedDDD Thursday, August 11, 2022 2:30 PM
You know that song "Another One Bites the Dust" by Queen? The eponymous line in that track has repeated often in my head over the last year for every game delay announcement. It's almost like the industry's theme song at this point. Following the news earlier in the week with Marvel's Midnight Suns and ARC Raiders getting delayed, well, another one has bit it. Dotemu announced that the upcoming Metal Slug Tactics has been delayed, going against the original strategy. The news was revealed in the usual place. On Twitter, Dotemu wrote that "the squad needs a bit more time in the shop to prepare for the battles ahead." The publisher was referring to the four-person team that originally starred in the series. They're displayed nicely in an accompanying piece of art by AngryangryD, where they're fixing up a Metal Slug tank. However, neither Dotemu or developer Leikir Studio have provided a clearer reason why Metal Slug Tactics got...
---
Tabletop Gaming News Thursday, August 11, 2022 6:00 PM
---
Tabletop Gaming News Thursday, August 11, 2022 5:00 PM
---
Tabletop Gaming News Thursday, August 11, 2022 4:00 PM
---
Tabletop Gaming News Thursday, August 11, 2022 3:00 PM
---
Tabletop Gaming News Thursday, August 11, 2022 2:00 PM
---
Tabletop Gaming News Thursday, August 11, 2022 1:00 PM
---
Player Assist | Game Guides & Walkthroughs Thursday, August 11, 2022 4:00 PM
Peeking is the art of quickly moving your player in and out of cover to gain information on enemy locations or bait-out shots from an enemy sniper. Either way, peeking is an essential skill to learn to take your VALORANT gameplay to the next level. Angle Advantage When peeking, the closer your player model is […]
---
Player Assist | Game Guides & Walkthroughs Thursday, August 11, 2022 3:00 PM
As players of Far Cry 6 have discovered, it is not easy taking down the oppressive regime of Anton Castillo. Aside from having a powerful army at his disposal, Anton also has various military bases scattered around the map. The primary type of military outpost you should focus on when entering a new region houses […]
---
Player Assist | Game Guides & Walkthroughs Thursday, August 11, 2022 2:00 PM
Shakkei Pavilion is one of the treasure domains in Inazuma. You can find it in the southeastern part of Tatarasuna in Kannazuka. Its location is marked on the map, but you cannot easily access it because it is inside the mountain. To enter this domain, you have to break a hole in the mountain wall […]
---
Player Assist | Game Guides & Walkthroughs Thursday, August 11, 2022 1:00 PM
Pokemon Legends: Arceus is set in the old times in the Pokemon world at a time when it was rare to find harmony between people and Pokemon. Set in the land of the Hisui region, known as the Sinnoh region in modern times, you'll join the Galaxy Expedition Team (or just Galaxy Team for short) […]
---
Player Assist | Game Guides & Walkthroughs Thursday, August 11, 2022 12:00 PM
Team Cherry's Metroidvania action-adventure game, Hollow Knight, follows the journey of a nameless warrior called the Knight as he travels through Hallownest which is now a kingdom in ruins because of a supernatural disease. As the Knight journeys through Hallownest, he will be able to unlock new abilities, spells, and charms that will help him […]
---
Gaming Instincts – Next-Generation of Video Game Journalism Thursday, August 11, 2022 4:35 PM
---
Gaming Instincts – Next-Generation of Video Game Journalism Thursday, August 11, 2022 3:10 PM
---
Gaming Instincts – Next-Generation of Video Game Journalism Thursday, August 11, 2022 2:44 PM
---
Gaming Instincts – Next-Generation of Video Game Journalism Thursday, August 11, 2022 2:19 PM
---
Gaming Instincts – Next-Generation of Video Game Journalism Thursday, August 11, 2022 1:54 PM
---
Level Up Thursday, August 11, 2022 1:01 PM
Nightingale, the Victorian first-person survival action game, has had its early access launch pushed to…