---
Kotaku Saturday, January 29, 2022 4:35 PM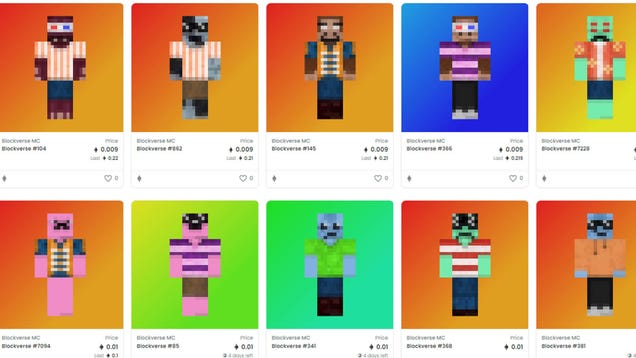 Stop me if you've heard this one before: An NFT project sells a ton of tokens, making a shit ton of cash in the process for a thing that probably will exist in the future. Then the project and folks involved disappear with the money, leaving those who bought into it screwed. Well, it's reportedly happened again, this…
---
Kotaku Saturday, January 29, 2022 1:11 PM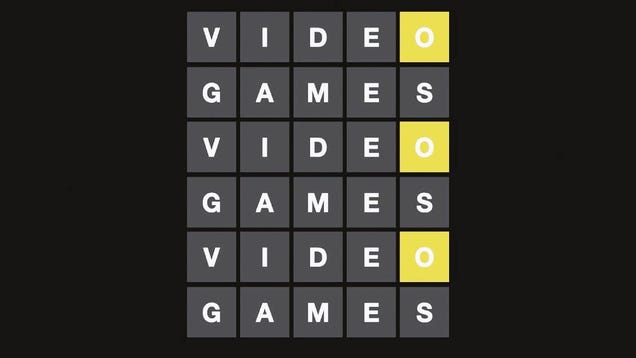 You might think you are good at Wordle, with your favorite starting word and all that. But a real Wordle expert can complete puzzles using the worst starting word as determined recently by a computer and TikTok user.

---
Kotaku Saturday, January 29, 2022 11:30 AM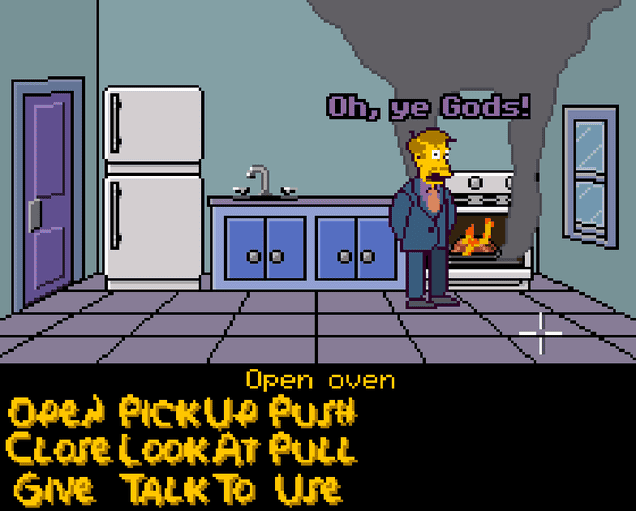 The internet's favorite Simpsons scene, often referred to as "Steamed Hams," has been recreated in hundreds of strange ways over the years. Now someone has turned the whole thing into a playable point-and-click adventure game, not unlike classics like Monkey Island.
---
PCGamesN Saturday, January 29, 2022 1:15 PM
Phoenix Point is the XCOM successor from Snapshot Games and Julian Gollop, one of the creators of the X-Com franchise, and the developer has revealed the game's fifth major DLC - the Mad Max-like Kaos Engines, along with the expansion's release date for March.
There are a lot of great games that try to best XCOM 2, but as fans wait patiently for XCOM 3 they probably couldn't do better than Phoenix Point - a similar turn-based strategy and equally as engaging. Phoenix Point released in December 2019 and has had multiple DLC expansions since - with the most recent being Corrupted Horizons in September 2021.
Now developed Snapshot has finally lifted the lid on DLC 5 - Kaos Engines, which will release on all platforms - yes, even Stadia - on March 1. It'll cost around $4.99 USD but will be free to Season Pass and Expansion Pass holders, as well as people who backed the game on Fig - and will add a whole new faction to the game, and more.
Phoenix Point review
,
Phoenix Point tips and tricks
,
Phoenix Point campaign guide
---
PCGamesN Saturday, January 29, 2022 12:19 PM
D&D descendant Pathfinder: Wrath of the Righteous is one of the best RPGs on PC, and now it's finally getting its first DLC story expansion. The Pathfinder Inevitable Excess story DLC release is down for next month. To celebrate, the game's on sale for 20% off, and all players get a piece of free DLC too - a pet dragon.
Despite only releasing in September last year, Pathfinder: Wrath of the Righteous immediately became the biggest RPG on Steam and quickly proved itself massively popular in the sales department too. Based on the D&D 3.5 Pathfinder ruleset, the latest Pathfinder RPG is currently sitting on a "Very Positive" rating on Steam too - but hasn't yet released any story DLC.
Well, that's about to change, as developer Owlcat Games has revealed that the first Pathfinder: Wrath of the Righteous paid expansion Inevitable Excess will release on February 15. There is no price point yet, but it will be available as part of the game's Season Pass.
---
PCGamesN Saturday, January 29, 2022 11:25 AM
Mihoyo - the studio behind popular anime games such as Genshin Impact and Honkai Impact 3rd - has a new title out on Steam, and it's not what many might expect. Instead, N0va Desktop is an app that basically gives your desktop background an animated waifu. Actually, no, that's definitely something fans might expect.
In case you weren't aware, Genshin Impact is a free-to-play open-world action-adventure with a heavy emphasis on unlocking new characters and items, as well as social interaction between characters. Honkai Impact 3rd has a similar anime style and social side but is more action-focused.
By comparison, developer Mihoyo's latest release isn't anywhere near as ambitious - in fact, it's a wallpaper app. N0va Desktop - yes, there's a zero in there - has been around for a while but has just been released on Steam as version 2.1.1. Basically, what the app does is install an anime girl called Lumi as an animated companion that lives on your desktop. I'm pretty sure I previously had to install antivirus software to get rid of something like that.
Play Genshin Impact for free
,
Genshin Impact character tier list
,
Genshin Impact leveling guide
---
PCGamesN Saturday, January 29, 2022 10:21 AM
According to a new rumour, Microsoft's upcoming Perfect Dark reboot will be getting help from developer Certain Affinity - a studio with ex-Bungie staff which has worked on multiple Call of Duty and Halo games, including Halo Infinite, and even the recent Doom reboot.
Since it was officially revealed at The Game Awards in December 2020, not much has been heard about the third game in the Perfect Dark series. It's primarily being developed by new studio The Initiative, which includes ex-Tomb Raider developers from Crystal Dynamics - and just a few months ago it was announced that Crystal Dynamics itself would be assisting with Perfect Dark.
Now, according to journalist Jez Corden on the Xbox Two podcast, it seems that another studio could be supporting The Initiative on Perfect Dark: Certain Affinity, a support studio that has worked on multiple FPSs over the years. It's helped develop multiple Call of Duty and Halo games all the way back to Halo 2 and Call of Duty: World of War, and even helped out with Doom 2016's multiplayer.
---
Twinfinite Saturday, January 29, 2022 2:39 PM
---
Twinfinite Saturday, January 29, 2022 1:21 PM
---
Twinfinite Saturday, January 29, 2022 12:55 PM
---
Twinfinite Saturday, January 29, 2022 11:43 AM
---
Twinfinite Saturday, January 29, 2022 11:28 AM
---
Siliconera Saturday, January 29, 2022 3:00 PM
If there's one genre Experience knows, its the first-person, party-based dungeon crawler. It's been working on them for years. One of its first titles to appear outside is Demon Gaze. Well, now it's back! Demon Gaze Extra is a remastered and expanded version of the original for the Switch and PS4. The good news is, people who played the take on it that appeared on the Vita worldwide in 2014 will still get experience everything good about it again. The better news is, a number of quality of life adjustments make it even more inviting.
You wake up alone in a dungeon. It's a serious situation. A demon is loose. You manage to find your way through, only to learn you are a Demon Gazer. You can defeat these demons, lock them away, then use them later to aid your cause. Though said demons can also rampage out of control. Upon your success, you're given a place at the Dragon Princess Inn. Your new goal is to visit areas around it to fight the demons there. As you do, you'll add them to your roster, as well as get a chance to create custom party members who will join your cause. While it initially seems like it could be about money and peace, players will eventually learn secrets about their avatar, the demons, the world, and the Dragon Princess Inn residents.
Demon Gaze Extra follows the same sort of formula as Experience's other first-person, party-based dungeon crawlers. Each of the regions in the world has its own gimmick. This means certain looks and hazards. Dungeons have summoning circles, which you can lure monsters to with certain sorts of gems. Doing so nets you special equipment after the fight, which you can use or sell. You start out with the Demon Gazer avatar, one custom ally of your choosing, and a supportive Demon named Comet. Your party can eventually include five allies, with eight class types and six races available. (Note: The new class is locked to one new race.) When a battle comes up, it is a turn-based affair. You dictate your avatar and party members' actions. If you summon a demon, they'll act on their own. Characters can gain new abilities as they level up. Though you can also acquire Artifacts that offer various boons and abilities.
The Demon-element is the unique feature here. Demons appear as bosses in the world. If you defeat them, you get "keys" for them. While at the Dragon Princess Inn, you can equip up to three of them. Just by being around, they can grant access to certain abilities. For example, Comet will help you find secret doors in a dungeon and Kronos' Ironfoot protects you from floor hazards that might damage the party. Each demon also has certain tendencies in a fight. Hermes' Wind Act grants you priority over enemies. If you bring someone like Neptune along, Heal Shower could be used as a skill to restore health just because that character is along. When summoned, they can act in certain ways. Comet will heal. Mars is amazing for pure damage when open.
All of that should sound familiar. They're back from the first game. Though I mean, things will look a bit crisper and clearer than it did on the Vita. That's the whole "remastered" perk. But there's new content there too! Which, given the age of the original game, might not immediately jump out at a returning player. Still, there are new events. Which can in turn lead to new story segments and perks if you take the time to find them. For example, Grimodar Castle offers new events that lead to another one of the draws of Demon Gaze Extra—the new Machina job. What's great is how the balancing is handled. When you do get the Machina class, it is automatically at level 20. This means you can use it without feeling like you need to grind. It isn't as obvious to use as, say, classes like Fighter, Healer, or Wizard. However, there's a lot of freedom with what you can do given its reliance on Artifacts and their bonus effects.
As for the other additions, they mainly make it easier to play. Did you die in a battle? You won't get a game over. Instead you'll get an option to retry the fight from the beginning. Know you have a lot of grinding ahead of you? Press the X button and fast forward through those fights. (You can also press X to automatically repeat the actions from the previous turn.) You won't completely 100% map and explore an area the first time you enter it. You'll have to enter and exit a fit times to get stronger. There is an option to set up an autopilot to quickly follow certain paths. It feels more efficient.
All of which is good because, well, Demon Gaze Extra can get challenging! This is the sort of game where you get out of it what you put into it. There will be some bosses that will very likely frustrate a person. I don't want to spoil it for folks, but quite a few can be annoying! One boss so fast that if you don't have a character that can lower its evasion, you aren't hitting it. There's another one that will heal and can do things like rearrange the way you set up your party so your squishy mages are in the line of fire, keep you from summoning your demons, and deal major damage. It is a lot. The new features help! But I still needed to grind and I expect I'm not the only one.
If someone is heading into Demon Gaze Extra on the Switch or PS4, I think they know exactly what to expect. These sorts of dungeon crawlers are often designed to test you. It's going to do that! It will be in an inviting and good way, though. The new additions also both help make it a little friendlier for both new and returning players too. Those unaccustomed to the genre might want to go with something a bit more forgiving. (Perhaps one of the Persona Q entries or maybe even Ray Gigant.) People who know what Experience is known for, however, will be in for fun times.
Demon Gaze Extra is available for the Nintendo Switch and PS4.
The post The New Content in Demon Gaze Extra Makes a Difference appeared first on Siliconera.
---
Siliconera Saturday, January 29, 2022 1:30 PM
Ring in the Lunar New Year with the "Festive Celebration of Flowing Hues" web event for Genshin Impact. Players can create Liyue-themed greeting cards to send to friends or share on social media. Prizes include Primogems, Mora, Hero's Wit, and Mystic Enhancement Ore. In order to obtain them, you must complete Festive Popularity Quests and obtain Popularity Points.
Similar to websites that allow you to make custom eCards, the Genshin Impact web event has you collect "Inspirations" in order to create a pop-up greeting card. There are three types of Inspirations: backgrounds, companions, and decorations. With the exception of the male and female Travelers, all of the companions you can obtain to place in the card are characters from Liyue. This is due to the fact that the Lantern Rite event, which is related to this web event, is focused on Liyue.
Aside from creating your own card, you can also look through ones that other people made and mark them as favorites. If there is a particular Inspiration you want that you see in someone else's card, you can click on it and make a wish. Coocoo will then bring you that Inspiration the next day. You can get up to three Inspirations a day using this method.
Genshin Impact is readily available on PS4, PS5, Windows PC, and mobile devices. The "Festive Celebration of Flowing Hues" web event for Genshin Impact runs from January 29 until February 7, 2022.
The post Genshin Impact Web Event Lets You Make Greeting Cards appeared first on Siliconera.
---
Siliconera Saturday, January 29, 2022 12:00 PM
Superstar pro wrestler and Dead or Alive franchise alum Tina Armstrong is going back to the island. Dead or Alive Xtreme: Venus Vacation has added Tina as its newest playable character. As previously announced, Tina's inclusion comes as part of the franchise's 25th anniversary celebrations.
Koei Tecmo also included a trailer promoting Tina in Dead or Alive Xtreme: Venus Vacation. You can view it here.
Tina Armstrong is an original Dead or Alive character. She has appeared in every main DOA game since 1996. She also appeared in the original Dead or Alive Xtreme Beach Volleyball, the original spinoff that formed the template for Venus Vacation. She's the daughter of DOA character Bass Armstrong. She continually enters DOA tournaments as a way to boost her celebrity profile. In DOA 5, she becomes a mentor to the character Mila.
Tina is the second mainline Dead or Alive character to be added to Venus Vacation post-release. Leifang joined the roster in 2018. Otherwise, the development team has mainly focused on adding new original characters like Koharu, Elise, and Nanami in the post-release period.
Players wishing to add Tina to their personal Dead or Alive Xtreme: Venus Vacation rosters will need to roll the SSR Swimsuit "Dream Chaser (Tina)" on the in-game gacha system. To commemorate her addition, Koei Tecmo is also running a promotional campaign. The event awards players free V-Stone currency and gacha tickets.
Dead or Alive Xtreme: Venus Vacation is available on PC via Steam, DMM, and Johren. It's region-locked to Japan and Asia.
The post Tina Joins Dead or Alive Xtreme Venus Vacation appeared first on Siliconera.
---
Siliconera Saturday, January 29, 2022 10:30 AM
Megahouse is releasing a new Precious G.E.M. figure of Rei Ayanami from Evangelion 3.0+1.0 Thrice Upon a Time. Fans should be warned, however, as the figure's appearance itself is a major spoiler for the events of the latest movie. The figure will cost ¥17,380 (about $150) and ship sometime in September 2022. This is the first appearance of the figure's painted prototype.
Note: The Evangelion 3.0+1.0 Rei figure features spoilers for the films.
The figure itself stands at 225 mm tall (about 8 inches) including the base. The figure shows Rei Ayanami in her iconic white plugsuit, but with one major difference. While Rei's hairstyle is typically cut short, the figure instead features the character with long, waist-length hair. She also sits on what looks to be a stone structure. Her appearance is based on a scene towards the end of Evangelion 3.0+1.0 and is a major plot point for the Rebuild of Evangelion film series.
[gallery columns="2" ids="914466,914467" link="file"]
Megahouse also uploaded a video showing a 360-degree view of the figure, which you can check out below.
https://youtu.be/pGN0-nz5AXw
Evangelion 3.0+1.0: Thrice Upon a Time debuted in Japanese theaters in 2021. Since then, characters from the movie like Mari, Asuka, and Rei have appeared as figures in various forms. Similarly, many of those figures also contain spoilers for the events of the movie.
The Evangelion 3.0+1.0 Rei Ayanami Precious GEM figure will release sometime in September 2022. It will cost ¥17,380 (about $150).
The post Evangelion 3.0+1.0 Rei Ayanami GEM Figure is a Big Spoiler appeared first on Siliconera.
---
Player Assist | Game Guides & Walkthroughs Saturday, January 29, 2022 4:55 PM
We all know that in Minecraft, there are various structures generated across the overworld. These structures may depend on the biome that they spawn in. As such, structures like the ocean monument and the woodland mansion are famous for being massive and challenging structures to conquer. There are smaller and slightly lesser challenging ones that […]
---
Player Assist | Game Guides & Walkthroughs Saturday, January 29, 2022 3:33 PM
The type of Shells you use against other warships matter!
---
Player Assist | Game Guides & Walkthroughs Saturday, January 29, 2022 2:29 PM
The world of Genshin Impact is full of fascinating fauna, and its towns are home to lovable cats and dogs. Inazuma even has a tiny island full of cats called Asase Shrine. This is a nice touch, but sadly the game does not let players pet any furry creatures. Feeding a Dog in Liyue Harbor […]
---
Player Assist | Game Guides & Walkthroughs Saturday, January 29, 2022 12:08 PM
You've likely seen mysterious purple leaves used as building blocks or decorations by other players in Monster Legends. You may have even obtained them while exploring the deepest levels under the ground. Now, you're likely wondering how to get benefits other than a visual appeal from Corrupted Leaves. In this guide, we'll explain how to […]