---
Kotaku Thursday, July 14, 2022 6:10 PM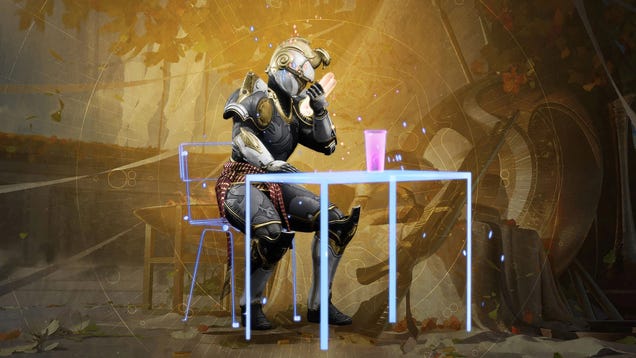 Destiny 2's summer "Solstice" seasonal event is right around the corner, and ahead of this year's loot celebration Bungie has outlined some big changes. A few of them I love. Others not so much. The proof will be in how the event's overall grind is balanced, but for now I'm intrigued in a way I haven't been in years.
---
Kotaku Thursday, July 14, 2022 5:35 PM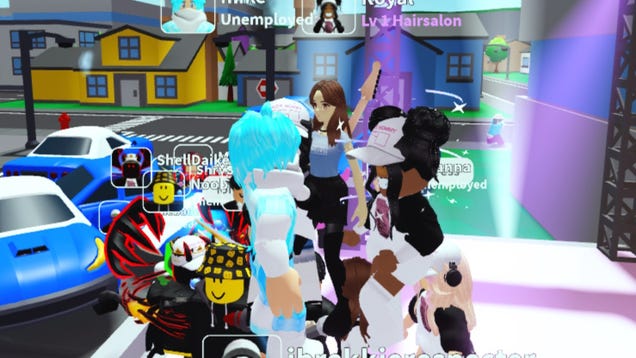 Since covid broke loose, games like Minecraft, Fortnite, and Roblox—early examples of a social "metaverse,"— have been playing host to all sorts of fantastic music acts, like glitchpop duo 100 gecs, mega pop star Ariana Grande, and most recently, indie rock queen Soccer Mommy (aka singer-songwriter Sophie Allison). As…
---
Kotaku Thursday, July 14, 2022 5:20 PM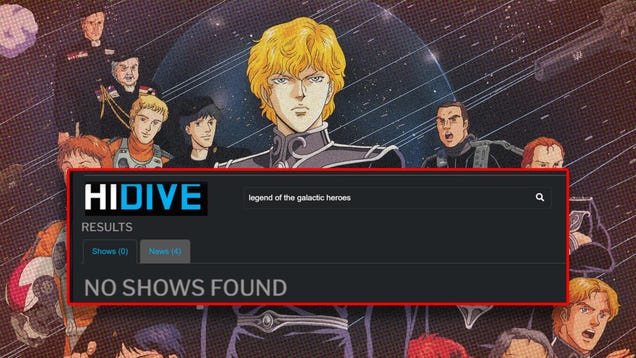 If you were wanting to set aside some time and finally tackle one of the most intimidating classic anime in your backlog, I've got bad news for you: Legend of the Galactic Heroes has been delisted from anime streaming service Hidive.
---
Kotaku Thursday, July 14, 2022 4:40 PM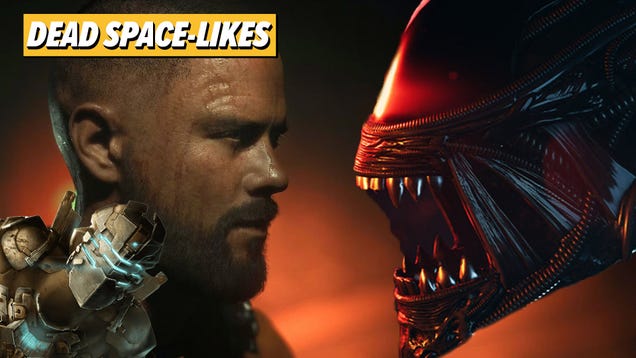 ---
Kotaku Thursday, July 14, 2022 4:05 PM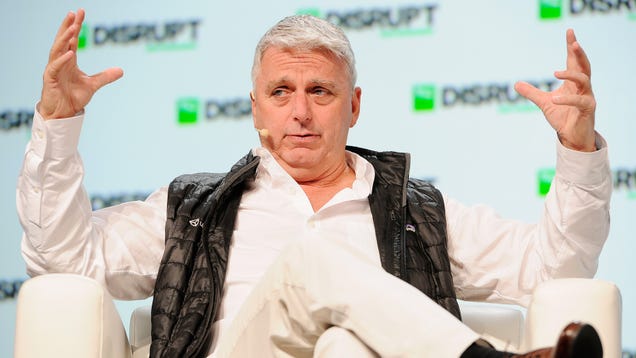 Speaking with PocketGamer.biz about Unity's recent merger, CEO John Riccitiello had some harsh words for mobile game developers who don't take monetization seriously.
---
Kotaku Thursday, July 14, 2022 3:50 PM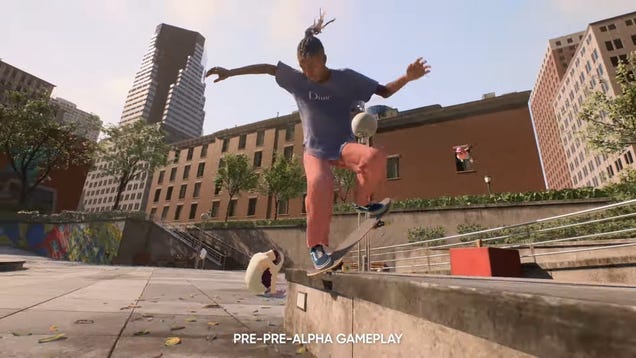 Skate is still somewhat of an enigma, despite leaking, like, every five minutes. Today, during a 20-minute livestream, publisher EA revealed a ton of information—on purpose, in this case—about the next entry in its long-dormant skateboarding series, including a surprise pivot to a free-to-play model. Here's everything…
---
Kotaku Thursday, July 14, 2022 3:10 PM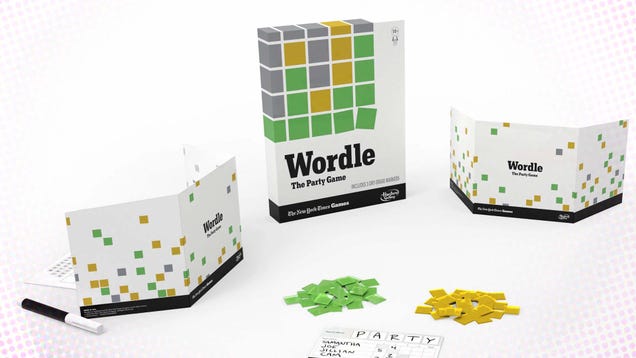 Wordle at one point earlier this year dominated the internet and filled your Twitter feeds with colorful squares. And while today it's not nearly the cultural phenomenon it once was, it's still very popular, and to capitalize on that, Hasbro is creating a board game based on Wordle that will be out later this year.
---
Kotaku Thursday, July 14, 2022 2:15 PM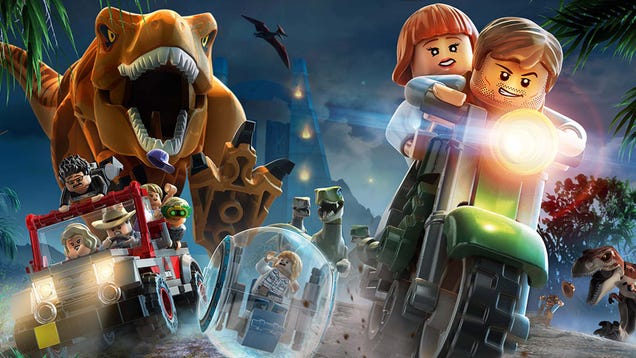 There are a lot of Lego video games. Too many, some might say. But thankfully, most of them are fun to play, and great to enjoy with younger family members. Today, you can score a bunch of them on the latest Humble Bundle for a modest 10 bucks.
---
Kotaku Thursday, July 14, 2022 12:40 PM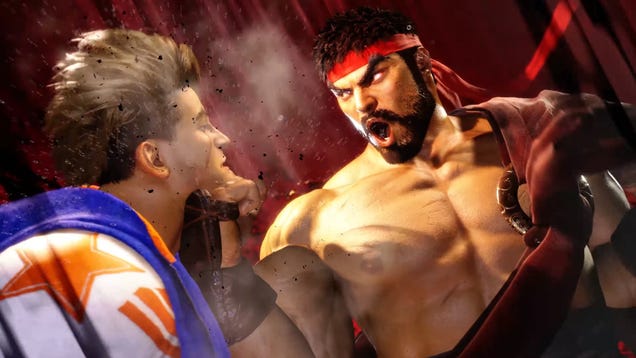 Bad news for scrublords everywhere: Suffering defeat without damaging your opponent in Street Fighter 6 comes with the added insult to injury of witnessing their special win animations.

---
Kotaku Thursday, July 14, 2022 12:05 PM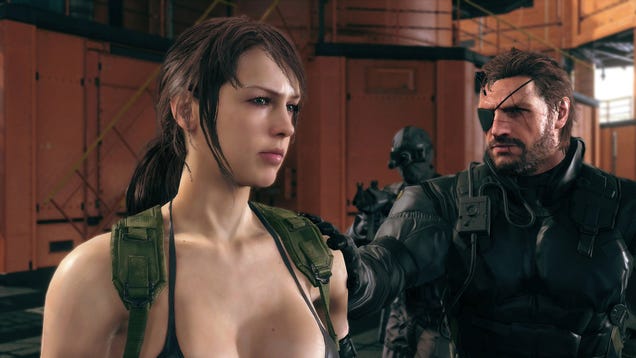 This week marks the Metal Gear series' 35th anniversary—the first game came out for the MSX on July 13, 1987—and Quiet, Metal Gear Solid V's taciturn sniper, is forever wearing a bikini. Metal Gear artist Yoji Shinkawa pictures Quiet as naked in some early concept art, a meditation he performs with many of his female…
---
PCGamesN Thursday, July 14, 2022 5:10 PM
A new "action-horror" Aliens game is in the works from a studio known mainly for its VR titles. The new Aliens game, the title of which has not yet been revealed, will tell an original Aliens story that's set between the events of the first two Alien films.
---
PCGamesN Thursday, July 14, 2022 4:42 PM
The Destiny 2 summer Solstice event begins July 19, featuring a revamped European Aerial Zone activity, a new system for upgrading armour, and the new upgradeable 'Event Card' system that works a bit like a mini season pass for the sci-fi FPS game.
Bungie says the Event Card system is meant to help organise player objectives, which makes sense - it can be tricky to keep track of everything you're doing in Destiny 2 right now as it is, and adding another layer of activities on top of the usual vendor bounties, quest steps, and seasonal objectives could be overwhelming.
Destiny 2 classes
,
Destiny 2 exotics
,
Destiny 2 builds
---
PCGamesN Thursday, July 14, 2022 3:30 PM
The Immortal Empires release date has finally been set. Total War: Warhammer 3's massive combined sandbox campaign, which throws together the factions included in all three Total Warhammer strategy games, will arrive in beta August 23.
Creative Assembly's Total Warhammer team revealed the release date in a video response to its Reddit AMA session, waiting until the very end of the video to make the announcement.
Total War: Warhammer 3 DLC
,
Total War: Warhammer 3 races
,
Total War: Warhammer 3 review
---
PCGamesN Thursday, July 14, 2022 1:46 PM
The developer of the next hotly anticipated Skate game has revealed that not only will it not be called Skate 4, but that it's going to be a free-to-play game that takes place in a new city called San Vansterdam. Officially rendered as 'skate.', the new open-world game is not a sequel, a reboot, or a remake, but rather a platform the developers plan to support "for years to come."
---
PCGamesN Thursday, July 14, 2022 12:43 PM
Free-to-play battle royale game Apex Legends will kick off its Gaiden Event next week, offering a heap of new limited-time cosmetics to earn, the return of the Armed and Dangerous limited-time mode, and a selection of weekly flash events. Gaiden runs July 19 - August 2, with special reward tracks for both weeks during the event.
Armed and Dangerous - first introduced with the Voidwalker event in 2019 - is a limited-time mode with special rules: only sniper rifles and shotguns can be equipped, and you'll only find a few common-level body shields on the map. Loot is generally much scarcer in Armed and Dangerous, and for Gaiden the mode will be available on World's Edge, Olympus, and Storm Point.
Apex Legends characters guide
,
Apex Legends skins
,
Apex Legends map guide
---
PCGamesN Thursday, July 14, 2022 12:40 PM
Another day, another Valorant skin line, but the all-new Egyptian-style Sarmad skins have failed to impress like Riot hoped they would, dividing fans down the middle with their supposedly lacklustre design.
Accompanying the changes to Phoenix and Yoru in Valorant patch 5.01 are the new Sarmad skins, an Egyptian-inspired weapon collection decked out in all things golden.
Valorant characters: all agents and abilities
,
Valorant tier list
,
Valorant crosshair codes
---
PCGamesN Thursday, July 14, 2022 12:39 PM
Resident Evil was at its scariest in the PS1 era, when the classic survival horror leaned into limited ammo, tough-as-nails enemies, and forcing you to go back to your last save point, rather than hitting continue. But that's not to say modern games can't be brutal on your nerves as well – Darkest Dungeon, the unforgiving roguelike where any wrong move can end in a permadeath, and each combat encounter feels like it could be your last, is guaranteed to get even the most-seasoned horror fans sweating in their seats.
---
PCGamesN Thursday, July 14, 2022 12:29 PM
Intel Raptor Lake CPUs are due to launch later this year, hopefully providing a solid performance boost over their 12th Gen counterparts. However, it appears that these new processors may be more expensive than the company's current best gaming CPUs were on release.
Arc Alchemist GPUs - everything we know
,
Raptor Lake CPUs - everything we know
,
Best gaming CPU
---
PCGamesN Thursday, July 14, 2022 12:00 PM
The next WoW expansion, World of Warcraft Dragonfight, is set to release by the end of this year, and Blizzard's Pat Dawson has addressed concerns that the game is launching too early.
Best MMORPGs on PC
,
The best WoW addons
,
WoW Classic leveling guide
---
PCGamesN Thursday, July 14, 2022 12:00 PM
As the curtains fall on the highly divisive World of Warcraft Shadowlands expansion, WoW Dragonflight looks to be the saving grace the franchise sorely needs. Here are our thoughts from our alpha preview of the game.
Best MMORPGs on PC
,
The best WoW addons
,
WoW Classic leveling guide
---
Rock Paper Shotgun Latest Articles Feed Thursday, July 14, 2022 1:39 PM
DDR5 continues to drop in price, as more kits enter the market and supply increases. Today we spotted a 16GB stick of Crucial DDR5-4800 RAM going for just $70 at Amazon, nearly $20 below its original $89 MSRP set earlier this year. This is an awesome chance to build a new system with 32GB of DDR5.
---
Rock Paper Shotgun Latest Articles Feed Thursday, July 14, 2022 1:23 PM
One of the fastest gaming laptops is a solid $400 off at Best Buy, bringing an Asus ROG Strix G15 Advantage Edition to just $1250. That's an awesome price* for a laptop that comes with top-end AMD components, including a Ryzen 9 5900HX processor and RX 6800M graphics card, which for context should equal the performance of a good RTX 3080 gaming laptop.
*By comparison, the same laptop costs £1500 (equivalent to $1770) in the UK, so y'all Americans are getting darn lucky with this one.
---
Twinfinite Thursday, July 14, 2022 7:54 PM
343 Industries livestreamed an early look at the flight build of the campaign co-op multiplayer feature of Halo Infinite.
---
Twinfinite Thursday, July 14, 2022 7:18 PM
Atlus released one of its daily trailers of the JRPG Soul Hackers 2, focusing on one of the demons that will be featured in the game.
---
Twinfinite Thursday, July 14, 2022 6:59 PM
Entergram announced a new character that will appear in Aquarium, the upcoming pure love visual novel starring virtual YouTube Minato Aqua.
---
Twinfinite Thursday, July 14, 2022 6:48 PM
A Wordle a day keeps the... word doctor away?
---
Twinfinite Thursday, July 14, 2022 4:34 PM
Riot Games gives the official word!
---
Twinfinite Thursday, July 14, 2022 3:23 PM
Prepare yourself for more Xenomorph horror.
---
Twinfinite Thursday, July 14, 2022 3:16 PM
Having fun together is important, dude!
---
Twinfinite Thursday, July 14, 2022 3:11 PM
Free to get in, with some caveats.
---
Twinfinite Thursday, July 14, 2022 2:52 PM
Horizon Forbidden West has already managed to pick up an award for Best Game at the Develop Star Awards Despite only releasing in February.
---
Twinfinite Thursday, July 14, 2022 1:38 PM
This is a packed 18 minutes.
---
Twinfinite Thursday, July 14, 2022 1:34 PM
Reign of fire!
---
Twinfinite Thursday, July 14, 2022 1:30 PM
Stealing the scene.
---
Twinfinite Thursday, July 14, 2022 1:30 PM
The Gaiden event is around the corner
---
Twinfinite Thursday, July 14, 2022 1:06 PM
Though, it's not great to open a geyser chest then immediately get sent away from your loot.
---
Twinfinite Thursday, July 14, 2022 12:50 PM
Here's what you need to know about the upcoming CoD Modern Warfare 2 beta release.
---
Twinfinite Thursday, July 14, 2022 12:40 PM
Clouded Leopard released another English trailer of The Legend of Heroes: Kuro no Kiseki II- Crimson Sin, but don't get too excited.
---
Twinfinite Thursday, July 14, 2022 12:31 PM
Watching Batman fight alongside Bugs Bunny is hilarious.
---
Twinfinite Thursday, July 14, 2022 12:28 PM
Get yourself up to 40 event-limited cosmetics in Apex Legends with the Gaiden Event packs!
---
Twinfinite Thursday, July 14, 2022 12:24 PM
British Esports Federation have revealed the roster of players who will be representing England at The Commonwealth Games.
---
Twinfinite Thursday, July 14, 2022 12:21 PM
Can you unsend messages on imessage? Answered.
---
Siliconera Thursday, July 14, 2022 3:00 PM
Better late than never? You wouldn't think it would take this long to see a crossover of the Pokemon Trading Card Game and its massively popular mobile counterpart, Pokemon GO. Still, the special summer set is anticipated by many. So what's it all about? Let's get into it.
A primer
Like last holiday's Celebrations set, the Pokemon GO expansion is a special promotional one, largely releasing in special box sets with pins and other extras. There's also an Elite Trainer Box, though, which is the closest you can come to just getting a stack of booster packs.
It's themed around the mobile game, so that means a few things. There are appearances from that game's characters and special items! Creature art sometimes uses real-world visuals! It's understandably focused on the original Kanto creatures and the fever pitch surrounding the game's initial launch. Still, it's not exclusively so, mixing in some iconic Pokemon from later generations that have made their presence known in GO.
What makes the set special?
The selection of Trainer cards in the set largely tries to bring the concepts of GO to card form. Lure Module, for example, does what you think: gets both players more Pokemon. PokeStop, on the other hand, is a Stadium card that lets players essentially spin for Items each turn.
Also, in a weird replication of GO mechanics, Ditto is in packs, but hidden. Certain cards have stickers atop them, making them look like other monsters. A Ditto icon in the bottom left corner indicates that you can pull off the sticker and find a Ditto beneath. Would you want to, though? Having one intact with the sticker seems cooler to us. Still, it's fun to see the team trying things.
Meltan and Melmetal have appeared in the TCG a few times already, but the GO-exclusive evolution line has a large presence in the set. There are normal versions of them, as well as V and VMAX Melmetal forms.
Cards to watch
The set's on the smaller side compared to a regular expansion, but there are still some cool cards to find. Among the most prized pulls are probably the three new Radiant Pokemon. These shiny versions of Charizard, Venusaur and Blastoise have some handy abilities, though you can only run one Radiant card in a deck.
Candela, Spark, and Blanche could be useful for card draw, dropping one of the now-standard three draws for energy acceleration in their signature color. They could certainly see regular play in decks built around those types. And if you're running them? You can pair them with their symbolic legendary bird. New versions of those increase attack damage by 10 for your mono-type team.
Alolan Exeggutor V leads a crew of interesting competitive additions. Its Growing Tall ability does require a coin flip, but attaching five extra Grass energy however you want is worth the risk. Speaking of energy acceleration, Dragonite VMAX's Draconic Star ability gets all the Water and Electric energy in your deck's top 12 cards. You can only use it once, but it's probably all you'd need.
If you've been into Pokemon GO for years and still not checked out the TCG, it's possible that this set will get you to dip your toes. But perhaps what you really need is the long-awaited launch of Pokemon TCG Live bringing the game to your phone? We hope to see it soon.
---
The latest Pokemon Trading Card Game expansion, Pokemon GO, is available now in special packages and an Elite Trainer Box. The company's also selling V Battle Decks for the set featuring Mewtwo and Melmetal.
The post The Pokemon TCG Pokemon GO Expansion is a Much-Anticipated Crossover appeared first on Siliconera.
---
Siliconera Thursday, July 14, 2022 1:00 PM
In addition to revamping PlayStation Plus, Sony has also overhauled its loyalty rewards. A new blog entry details the result, now called "PlayStation Stars." This new loyalty program is free to join and doesn't require a payment or purchase to qualify. It combines traditional rewards with the community challenges PlayStation uses to engage its fans.
Once they join, PlayStation Stars members will earn rewards by completing campaigns and activities. The activities include things like a "Monthly Check-In" that simply requires members to play a game to receive a reward. Some activities may require a member to win a tournament, earn a specific in-game trophy, or be first in their time zone to "platinum" a blockbuster title (by earning all its available Trophies).
The rewards that PlayStation Stars members can win range from loyalty points to "digital collectibles." Loyalty points are like points in many other brand reward programs and will be redeemable in a catalog for prizes. The prizes include PSN wallet funs, PlayStation Store merchandise, and more. The "digital collectibles" are new to the program. They're described as "digital representations" of things like figurines of iconic characters and PlayStation hardware.
Sony was quick to clarify to The Washington Post that the PlayStation Stars "digital collectibles" are not related to blockchain, cryptocurrency, or NFT technologies. Grace Chen, Vice-President of Network Advertising, Loyalty, and Licensed Merchandise, said, "It's definitely not NFTs. Definitely not. You can't trade them or sell them. It is not leveraging any blockchain technologies and definitely not NFTs."
The Sony PlayStation Stars reward program is in development and does not have a specified release window. PlayStation All-Stars Battle Royale remains exclusive to the PS3 and PS Vita.
The post Sony Unveils PlayStation Stars Loyalty Program appeared first on Siliconera.
---
Siliconera Thursday, July 14, 2022 12:00 PM
In case you missed it, Sony recently revamped its PS Plus subscription service. The original version of the service is now the "Essential" tier. The more expensive "Extra" and "Premium" tiers get additional benefits, including the game catalog. The PS Plus Extra lineup for July 2022 is the new service's inaugural one. To commemorate its debut, Sony is leading with a heavy hitter: Final Fantasy VII Remake Intergrade. It, as well as feline adventure game Stray and other titles, will be accessible on July 19, 2022.
Final Fantasy VII Remake Intergrade is the definitive version of Final Fantasy VII Remake. Exclusive to the PS5 on consoles, Intergrade includes graphical enhancements to take advantage of the PS5's hardware. It also comes with "Episode INTERmission," an exclusive new mini-campaign starring Yuffie Kisaragi. PS4 owners will have access to the base version of Final Fantasy VII Remake. Additionally, Stray puts players in control of an innocent cat living in a mysterious city full of sentient automatons.
Another major title on the PS Plus Extra July 2022 game catalog is Marvel's Avengers. It combines its unique take on Marvel's mightiest heroes with a co-op, live-service framework that allows players to team up and defend Earth. Also joining the game catalog are a number of Assassin's Creed titles, two Saints Row games, and more. Premium tier members will also see PSP games LocoRoco Midnight Carnival and No Heroes Allowed! in the Classics Catalog.
Here's the full list of Game Catalog additions to PS Plus Extra for July 2022.
Assassin's Creed Unity (PS4)
Assassin's Creed IV Black Flag (PS4)
Assassin's Creed Rogue Remastered (PS4)
Assassin's Creed Freedom Cry (PS4)
Assassin's Creed: The Ezio Collection (PS4)
Final Fantasy VII Remake (PS4)
Final Fantasy VII Remake Intergrade (PS5)
Ice Age: Scrat's Nutty Adventure (PS4)
Jumanji The Video Game (PS4)
Marvel's Avengers (PS4, PS5)
Paw Patrol on a Roll! (PS4)
ReadySet Heroes (PS4)
Saints Row IV: Re-Elected (PS4)
Saints Row Gat out of Hell (PS4)
Spirit of the North: Enhanced Edition (PS5)
Stray (PS4, PS5)
The game catalog titles will be available to PS Plus Extra and Premium tier subscribers on July 19, 2022. PS Plus Essential subscribers can already claim their July 2022 games.
The post PS Plus Extra July 2022 Games led by Stray, FFVII Intergrade appeared first on Siliconera.
---
PC Invasion - FeedDDD Thursday, July 14, 2022 6:30 PM
The battle royale genre has proven it will never get stuck in a rut. Breaking away from running and gunning, the genre has meshed well with other genres ranging from swords and sorcery to elimination-style game shows. But what about wrestling, where the greatest grappler grabs the gold? Enter Rumbleverse, a spandex-wrapped, free-to-play battle royale now set with an August release date. Rumbleverse stays true to many battle royale games seen, but adds its own unique flavor. The game taps into the sport of wrestling and Lucha Libre to bring a game with flying kicks, devastating grapple moves, and crazy-ass masks. The city of Grapital City has skyscrapers to climb, and you can leap from the top to deliver an earth-shattering elbow drop. It's a zany game that has risen in popularity following recent network tests, and soon it'll be out for real on the Epic Games Store. It'll be free to play once it enters the ring. Naturally, that means there'll be an in-gam...
---
PC Invasion - FeedDDD Thursday, July 14, 2022 5:30 PM
The hit Looney Tunes franchise is no stranger to video game cross-overs. Now, the hit characters of Warner Bros fame are making a smashing and bashing entrance into Hot Wheels Unleashed with the release of the Looney Tunes expansion. It features a variety of new Looney Tunes-themed vehicles and also a new environment, dubbed the Looney Tunes Adventure Park. Engineers who want to sign up for the in-universe ACME corporation can also try their hands at building new tracks making use of the new Looney Tunes modules. Players can get their signature white gloved hands on the new Looney Tunes expansion for Hot Wheels Unleashed as of today. Wacky wheels Bugs Bunny, Daffy Duck, Wile. E Coyote, Road Runner and Marvin the Martian make up the cast of characters who get their own, fresh new rides in Hot Wheels Unleashed. The new Looney Tunes Adventure Park is divided into four areas. Each one is based on classic designs from the various cartoons. Milestone has prepared a wacky new trailer...
---
PC Invasion - FeedDDD Thursday, July 14, 2022 4:00 PM
Just today, Gearbox Publishing and developer Under the Stairs announced the release of Eyes in the Dark: The Curious Case of One Victoria Bloom on both Steam and the Epic Games Store. For those who had their interest piqued by the game's elaborate title, Eyes in the Dark functions as a roguelite side-scroller in which a young girl, the titular Victoria Bloom, explores a mysterious mansion filled with unsightly creatures. The game stands out due to its 2D monochromatic art style that evokes the works of creators like Tim Burton. Players interested in the game's style and premise can pick it up for $14.99 USD today. The aforementioned mansion goes by the name Bloom Manor, and Victoria ventures through it in an attempt to find her lost grandfather. At first, she enters the castle only equipped with a flashlight and slingshot, and while those tools ultimately prove useful in fending off threats, she will inevitably need something stronger. Thankfully, the mansion happens to ...
---
PC Invasion - FeedDDD Thursday, July 14, 2022 2:30 PM
The Halo Infinite campaign co-op test hasn't begun yet but it may still this week. In fact, it could begin later today — if the stars are so aligned. Adding some credence to this belief is the fact that developer 343 Industries is hosting a livestream, which will share some details on the Halo Infinite co-op test. It begins later today at 4 PM ET and features members of the campaign team who will talk about the flight. There is, of course, no promise that the test will kick off today. In late June, the developer planned to start the test during the week of July 11. Naturally, that didn't mean it would begin right on that day. It could have, but 343 left open the possibility that it would start later in the week as well. That is, if everything went accordingly. On July 11, Halo Community Director Brian Jarrard reported that things so far have not gone accordingly. "Flighting is fluid as the process entails discovering issues in initial rings and resolving ...
---
PC Invasion - FeedDDD Thursday, July 14, 2022 2:00 PM
The latest Humble Bundle offer is a brilliant treat for fans of the Lego tie-in games. For just around $10 USD, you can score nine different Lego games based on Marvel, DC, and Jurassic World, to name a few. If you've missed out on the last few Lego games, this could be the perfect way to catch up. And, if you're looking for more family-oriented titles to try out, these definitely fit the bill. Starting off the list of Humble games are several Marvel titles, Lego: Marvel Super Heroes, Lego: Marvel Super Heroes 2, and Lego Marvel's Avengers. Each one offers a pretty similar experience, with a few additions here and there. Lego: Marvel Superheroes 2 is particularly interesting, as it features Kang the Conqueror as the main villain. If you've kept up with all the Marvel content from the last year or so, it may be cool to play something involving the character. Besides Marvel games, Humble Bundle's Lego offer includes two of the brand's own tie-in...
---
Gamer Empire Thursday, July 14, 2022 2:27 PM
The Nelk Boys, also known just as NELK, are an incredibly popular YouTube channel that makes vlogs, pranks, and other IRL content. NELK has joined many other major content creators and started streaming their gambling on Twitch under the name nelkboys. Recommended Read: What Gambling Site Do Twitch Streamers Play on? One of the people […]
The post What Gambling Site Do the Nelk Boys Use? appeared first on Gamer Empire. It was written by Jack Roque.
---
Tabletop Gaming News Thursday, July 14, 2022 6:00 PM
---
Tabletop Gaming News Thursday, July 14, 2022 5:00 PM
---
Tabletop Gaming News Thursday, July 14, 2022 4:00 PM
---
Tabletop Gaming News Thursday, July 14, 2022 3:00 PM
---
Tabletop Gaming News Thursday, July 14, 2022 2:00 PM
---
Tabletop Gaming News Thursday, July 14, 2022 1:00 PM
---
Player Assist | Game Guides & Walkthroughs Thursday, July 14, 2022 3:07 PM
One of the Shrines in The Legend of Zelda: Breath of the Wild is the Kah Okeo Shrine or the Wind Guide. This Shrine requires Link to traverse the shrine by solving a bunch of wind-related puzzles. This shrine may seem confusing and intimidating, but this shrine is fairly easy to complete, and in this […]
---
Player Assist | Game Guides & Walkthroughs Thursday, July 14, 2022 2:01 PM
The risk of tetanus is high with this one. Tractors are arguably one of the most important inventions humankind has ever created. These farming vehicles are some of the most durable vehicles in the world – requiring no more than a regular oil change to last years of daily abuse. Farming vehicles aren't very common […]
---
Player Assist | Game Guides & Walkthroughs Thursday, July 14, 2022 1:00 PM
It's probably time to move VALORANT to a proper SSD to get better launch and loading times in-game. A few years ago, it was common practice to configure a PC build with a single SSD and a supplemental HDD. Back then, SSDs were pretty expensive, so it made sense to buy a smaller SSD to […]
---
Player Assist | Game Guides & Walkthroughs Thursday, July 14, 2022 12:13 PM
Sonic the Hedgehog has been back in a big way thanks to the success of the films, and SEGA is also pushing the franchise in a new direction with Sonic Frontiers. Though the game hasn't released yet, we do have confirmation that it is the start of a new era of Sonic games. Talking to […]
---
Player Assist | Game Guides & Walkthroughs Thursday, July 14, 2022 12:01 PM
Dead by Daylight is a franchise that has been able to bring in several movie monsters, but they're doing something completely different with their crossover with Attack on Titan. Check out this new reveal of who looks to be the Armored Titan coming to the game: We don't have a gameplay reveal yet, but we […]
---
Gaming Instincts – Next-Generation of Video Game Journalism Thursday, July 14, 2022 6:26 PM
---
Gaming Instincts – Next-Generation of Video Game Journalism Thursday, July 14, 2022 5:21 PM
---
Gaming Instincts – Next-Generation of Video Game Journalism Thursday, July 14, 2022 4:49 PM
---
Gaming Instincts – Next-Generation of Video Game Journalism Thursday, July 14, 2022 4:12 PM
---
Gaming Instincts – Next-Generation of Video Game Journalism Thursday, July 14, 2022 3:30 PM
---
MonsterVine Thursday, July 14, 2022 2:37 PM
Spooky mansion? Check. Army of shadowy bugs? Check. Take back your family's manor with your trusty flashlight in Eyes in the Dark: The Curious Case of one Victoria Bloom. Eyes in the Dark Developer: Under the Stairs Price: $14.99 Platform: PC MonsterVine was supplied with a PC code for review Eyes in the Dark puts […]