---
Kotaku Monday, February 20, 2023 3:36 PM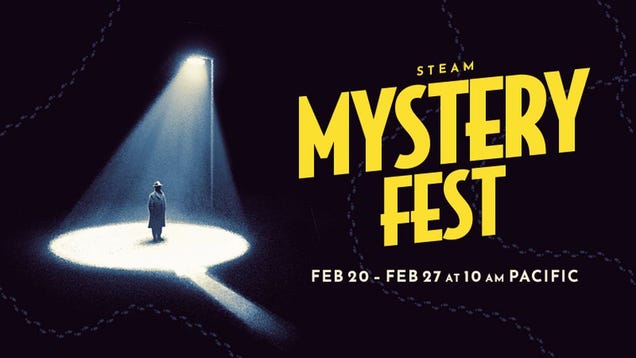 Steam sales are now so frequent that there are concerns they'll soon start crashing into each other, causing vast sale pile-ups that could clog great sections of the internet. However, in amongst the incessant discounts on The Witcher 3 appears something rather more interesting that most: Mystery Fest. It's running…
---
Kotaku Monday, February 20, 2023 1:00 PM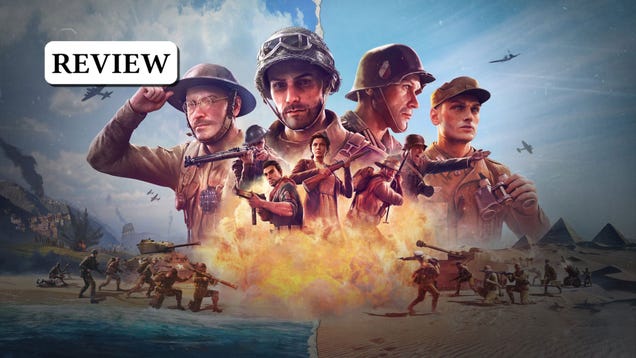 My love for the original Company of Heroes knows no bounds. Indeed I've gone so far as to call it the perfect RTS, a blend of tactics, cover and terrain so meticulously-honed that for 17 years it has remained, undefeated, as the finest example of the genre.
---
Kotaku Monday, February 20, 2023 12:20 PM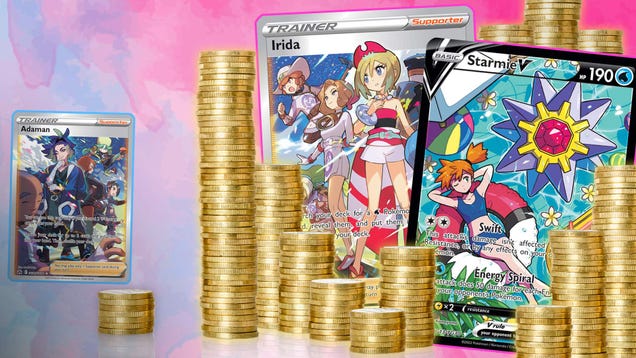 On January 20, the latest expansion of the Pokémon Trading Card Game released in Japan in the form of twin sets Scarlet EX and Violet EX. They're due for an English release in March, or you can pre-order the Japanese versions from importers right now. But there's a catch.

---
Kotaku Monday, February 20, 2023 11:50 AM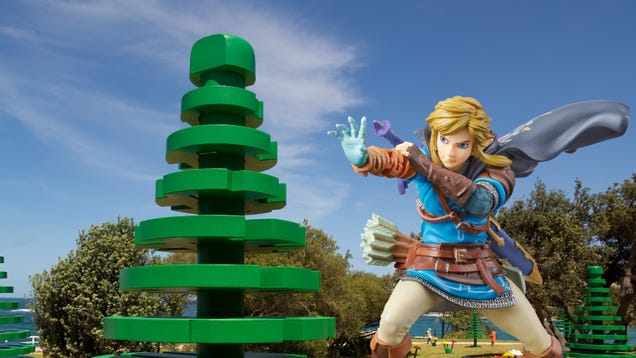 Nothing confirms the existence of something like the copyright holder doing everything it can to hide it. So it is that Lego is issuing takedown notices on YouTube videos with the temerity to repeat the leak of a forthcoming Zelda-based The Great Deku Tree set.

---
Kotaku Monday, February 20, 2023 10:00 AM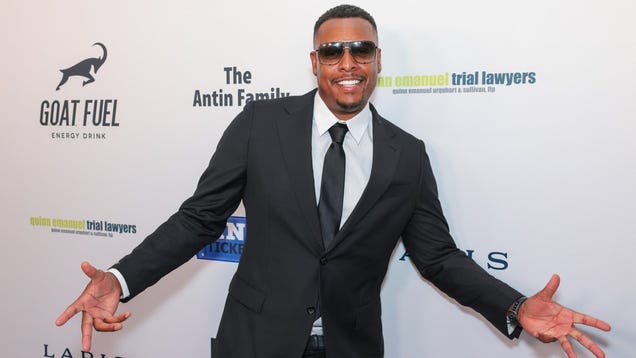 Yet-to-collapse cryptocurrency, EMAX, has just gotten another celebrity in hot water. Short for EthereumMax, the bullshit scheme was promoted on Twitter by former NBA player Paul Pierce, except he rather forgot to say he was being paid hundreds of thousands of dollars for doing so. As reported by The Verge, he U.S.…
---
Kotaku Monday, February 20, 2023 9:30 AM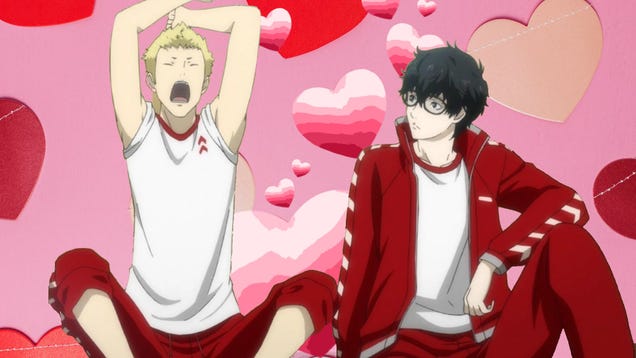 They call it a crush for a reason.

---
PCGamesN Monday, February 20, 2023 3:30 PM
If like me, you love to play multiplayer games but find yourself bouncing off them because none of your friends play the same game, Teams.gg is the solution for you. It's a more concentrated way to find like-minded players that have the same schedule and reasons for playing as you.
MORE FROM PCGAMESN:
Apex Legends characters guide
,
Apex Legends skins
,
Apex Legends map guide
---
PCGamesN Monday, February 20, 2023 2:30 PM
Sons of the Forest cheats might feel like a pointless way to cheese your way through the horror game, but they would certainly make perhaps a second playthrough with friends a lot more fun, or can be used to help you out in a pinch - or rather, in a dark, cannibal-infested cave.
There were plenty of The Forest cheats and console commands - the predecessor to Sons of the Forest - with all sorts of effects, including invincibility, free items, killing enemies, and more. With the Sons of the Forest release date approaching as fast as a creepy mutant, it's time to start thinking about whether the new horror game has its own methods of giving you a leg up, so here's everything you need to know about Sons of the Forest cheats and console commands.
MORE FROM PCGAMESN:
Sons of the Forest system requirements
,
Sons of the Forest release date
,
Best horror games
---
PCGamesN Monday, February 20, 2023 2:28 PM
What are the Company of Heroes 3 system requirements? You don't need a powerful gaming PC to run the latest entry in the WWII strategy game series. In fact, Company of Heroes 3 should play just fine on nearly decade old hardware.
MORE FROM PCGAMESN:
Best SSD for gaming
,
How to build a gaming PC
,
Best gaming CPU
---
PCGamesN Monday, February 20, 2023 1:01 PM
With the frozen forests of Ardennes Assault now eight years gone, I was excited to start work on our Company of Heroes 3 review. On paper, the concept was rock solid: take the non-linear campaign added to the RTS game series in that fantastic expansion for Company of Heroes 2 and broaden it to encompass all of southern Italy. While the battles still retain Relic's singular knack for interesting maps and dynamic squad-based combat, the single-player Italy campaign map is a mess, bogged down with half-formed ideas that make the campaign a confusing, repetitive, and frustrating experience.
MORE FROM PCGAMESN:
Company of Heroes 3 release date
,
Company of Heroes 3 pre-alpha impressions
,
Company of Heroes 3 system requirements
---
PCGamesN Monday, February 20, 2023 12:34 PM
Sons of the Forest multiplayer will enable you to survive the cannibals and mutants of the horror game's ever-changing island with a friend, making the experience slightly less scary. The Sons of the Forest predecessor, The Forest, had its own multiplayer mode that was, and still is, a fan-favourite experience, so will multiplayer be coming to The Forest 2?
We already know that the survival game will provide you with an AI companion, Kelvin, even in single-player, and that you can befriend the gorgeous, three-legged mutant Virginia. That said, there's nothing quite like teaming up with a real-life friend when faced with the harsh surroundings awaiting you in the caves and wilderness of Sons of the Forest.
MORE FROM PCGAMESN:
Sons of the Forest system requirements
,
Sons of the Forest release date
,
Best horror games
---
PCGamesN Monday, February 20, 2023 12:10 PM
With the best GTA Online VPN, you'll find there are a number of improvements to the popular crime game. The criminals in the game are no doubt using a VPN when chatting about all the people they killed and cars they stole online, so it makes sense for you to use one too, right?
MORE FROM PCGAMESN:
The best GTA 5 RP servers
,
GTA 6 release date speculation
,
GTA 5 system requirements
---
PCGamesN Monday, February 20, 2023 11:37 AM
On the prowl for a DBD killers tier list? Six years in, the Dead by Daylight character roster is bigger than ever, boasting a massive 30 killers at the time of writing, and a further 34 survivors. Thanks to that huge list of names, it's certainly difficult to keep track of who you should main. Combined with the 2022 overhaul of 40 killer and survivor perks which has completely shifted the game, there's even more to consider.
Among the best PC games out there, the joy of asymmetrical horror games has always been the ability to be the bad guy. While there's certainly something thrilling fighting for your life in survival games (there must be a reason we all wonder how we'd do in a zombie apocalypse, right?), nothing gets the heart racing like shirking the lawful-good responsibilities of real life and taking on the role of a blood-thirsty killer. Every one of the following DBD killers has their own terrifying unique power, from ranged axe throws, to infectious bile and close-range chainsaw attacks. But which is best? Find out with our Dead by Daylight killers tier list.
MORE FROM PCGAMESN:
DBD killer tier list
,
Best horror games
,
DBD codes
---
PCGamesN Monday, February 20, 2023 11:35 AM
Where are all of the Hogwarts Legacy Daedalian keys? Fairly early on in the game, you'll find some side quests that teach you a little more about each of the collectibles in the game. One of these quests is 'The Daedalian Keys' who you can get from Gryffindor student Nellie Oggspire standing in the Transfiguration Courtyard. She asks you to investigate the flying keys scattered around Hogwarts.
These are the Hogwarts Legacy Daedalian keys, and to solve the puzzle, you need to get close to them to gain their trust. Once you do, follow them to a nearby locked cabinet to claim the house token inside. As it turns out, there are more of them hidden, but with so many collectibles in the open-world game, including Demiguise Statues, landing platforms, Infamous Foes, and Gobstone locations, you'll be pleased to hear that you don't need to set foot outside of the school for this one. That said, you eventually need to learn a couple of Hogwarts Legacy spells to access hard-to-reach areas. Here is how the Daedalian keys work in Hogwarts Legacy, their locations, and the reward you get for finding all of the house tokens and opening the house chest, and note that there are 16 Daedalian Keys and house tokens to find in total.
MORE FROM PCGAMESN:
Hogwarts Legacy mods
,
All Hogwarts Legacy spells
,
Hogwarts Legacy system requirements
---
PCGamesN Monday, February 20, 2023 11:29 AM
An array of Disney Dreamlight Valley characters will join you on your adventure in this adorable life sim, as you become neighbours and buddies with familiar faces from your favourite animated movies. The Disney game is still in early access and, as a result, we know some that are missing right now will be coming to the valley later down the line.
While Disney Dreamlight Valley is part life sim, it is also very story driven, and some of the characters you come across make up part of that story. Others can be chosen and unlocked in any order from inside the Dream Castle - though you'll want to read our Disney Dreamlight Valley guide beforehand, as it recommends you spend your Dreamlight on something else before unlocking too many realms. Here though, we take a look at every Disney Dreamlight Valley character you'll come across in the story, as well as all of those you can currently rescue from their realms, and the ones we're yet to see in-game.
MORE FROM PCGAMESN:
Best Disney games
,
What's the next Dreamlight Valley update?
,
Disney Dreamlight Valley guide
---
PCGamesN Monday, February 20, 2023 12:05 PM
If you're looking for the best Atomic Heart weapons, you've come to the right place. Aside from a talkative experimental power glove and a bad attitude, there's not much standing between Major P-3 and Atomic Heart's neural network of synthetic creations gone rogue. Thankfully, Facility 3826 has got some serious firepower lying around, and a weapon to suit every playstyle.
That being said, you won't see the full potential of Atomic Heart weapons without investing in attachment upgrades. Not only can they give your stats a boost, they're also essential for shaping your loadout to your liking. In short, if you're looking to rip and tear your way through robots to Mick Gordon's synth soundtrack, here's the lowdown on Atomic Heart weapons and attachment upgrades in one of the best PC games of 2023.
MORE FROM PCGAMESN:
Best Atomic Heart weapons
,
Atomic Heart bosses
,
Atomic Heart review
---
PCGamesN Monday, February 20, 2023 10:55 AM
With Overwatch 2 Season 3 well underway there are still many changes on the horizon for Blizzard's FPS game, with an official update now outlining how Overwatch 2 matchmaking adjustments are underway for those getting put in the wrong bracket.
MORE FROM PCGAMESN:
All Overwatch 2 characters
,
Best Overwatch 2 settings
,
Overwatch 2 tier list
---
PCGamesN Monday, February 20, 2023 10:31 AM
If you're a League of Legends Annie main, I suggest you look away now. The MOBA's adorable yet deadly mid lane mage is set to get some nerfs in future patches, as the balance team still thinks she's a little too powerful.
MORE FROM PCGAMESN:
How much have I spent on League of Legends?
,
League of Legends patch 13.3
,
League of Legends tier list
---
PCGamesN Monday, February 20, 2023 10:19 AM
I always feel a little bad when I see developers watching speedruns. They spend years on these games, perfecting the environments, the pacing, the balance, and here we are sprinting through, trying to break everything, and beat all their work as quickly as possible. Developers from Endnight, however, creator of the upcoming horror game and Steam wishlist darling Sons of the Forest, are verifiably "stoked" by an ultra-rapid speedrun of the original Forest, which clears the survival sim in just over 20 minutes. As we get closer to the Sons of the Forest release date, Endnight reflects on some of the ideas and tech underlying the breakout Steam hit.
MORE FROM PCGAMESN:
The Forest System Requirements
,
The Forest mods
,
The Forest cheats
---
PCGamesN Monday, February 20, 2023 9:55 AM
Looking for some of the best online games with no downloads to play right now? Publishers like Steam and Epic Games are busy locking horns over their digital storefronts and platforms, but there's a rich world of fun browser games that can be accessed directly through the web. No launchers or two-factor authentication, no agonising downloads or hard drive space juggling, just instant, free online games.
Impressively, despite the obvious tech constraints developers have also managed to craft free online games to cover any genre you can imagine, so yes, you can play Cookie Clicker in your browser. That being said, if you do have some hard drive space, you may want to check out our free PC games list instead. So whether you're looking for something to sink a few minutes into or your next gaming habit, there's a free online game for you. We've tried to ensure this list caters to all sorts - from RPGs, to massive multiplayer strategy games - all at the enviably low price of free.
---
PCGamesN Monday, February 20, 2023 9:53 AM
Hunting for the best browser games? Modern computers are so powerful that you don't need a beefy rig to play great games. As long as you have access to a stable internet connection, there's a massive library of games that can be played from the comfort of your web browser, and what's more, every game on this list is free.
It can be difficult to coordinate with several friends to find a game that everyone owns. Gone are the days of worrying about your friend's empty Steam library and their low specced PCs - instead you can simply send them a link to these top browser games and start playing right away.
Whether you're looking for something to play for a few minutes before your lunch break ends, or you want a game to sink your teeth into after work, we've got you covered. Our list of the best browser games contains a mix of genres to ensure there's something for everyone. With all of that said, here are the best browser games.
MORE FROM PCGAMESN:
Best roguelike games
,
Best indie games
,
Best platform games
---
PCGamesN Monday, February 20, 2023 9:28 AM
Sons of the Forest weapons will be your first defence against Fingers, John 2.0, Sluggy, and the other mutants and cannibals in the upcoming The Forest 2. Thanks to the three trailers released by Endnight Games, we already know that there is more technology at our disposal than in the first game, with the brand-new shotgun being possibly our most offensive weapon. However, good old severed limbs will still come in handy when you run out of ammo, and you might just be able to make something dangerous with your 3D printer. Or you could always just grab that guitar.
The upcoming survival horror game is following in the footsteps of its predecessor with the same familiar enemies and a lot of features we know and love from the first game. However, Sons of the Forest also contains more modern gameplay mechanics, with the likes of a 3D printer completely changing the way you craft, and a shotgun and revolver joining the more rustic weapons in your arsenal. You won't always have access to ammo though, so you'll need to make the most of what you've got around you. Ahead of the Sons of the Forest release date, here are some of the best weapons we know of so far.
MORE FROM PCGAMESN:
Sons of the Forest system requirements
,
Sons of the Forest release date
,
Best horror games
---
PCGamesN Monday, February 20, 2023 10:53 AM
Is Atomic Heart Steam Deck compatible? While many of us would (quite rightly) prefer to play FPS games with a mouse and keyboard, Valve's portable PC is a perfectly fine substitute in a pinch. As such, we've tested Atomic Heart to see how well it runs, if at all, on Deck.
MORE FROM PCGAMESN:
Best Atomic Heart weapons
,
Atomic Heart bosses
,
Atomic Heart review
---
PCGamesN Monday, February 20, 2023 9:26 AM
The timing couldn't be worse. Exactly a year on from Russia's invasion of Ukraine, a game with reported investment from and development connections with the Russian state arrives, telling the story of an alternate 20th-century timeline in which the USSR became a hugely advanced technological superpower. Ahead of our Atomic Heart review, there's been a lot of discussion about the political stance of its developer Mundfish regarding the invasion, reported investment in the studio from companies majority-owned by the Russian government, and a preview event for Russian press last year which some accused of being in extremely poor taste, both stylistically for using USSR imagery, and in its timing coinciding with a global backlash to anti-LGBT laws being passed in Russia.
Another issue is Mundfish's apparent ambiguity around the Russo-Ukraine war. A statement released on Twitter by the studio in January 2022 raised concerns for not offering clarity on its position regarding the ongoing conflict, though the risk of some form of reprisal that a more full-throated condemnation might invite must be acknowledged.
If this conversation has passed you by, we encourage you to catch up on it before deciding whether to get the game. The situation has been covered in depth by many voices, and although no report offers a categorical insight into the financial beneficiaries of your potential purchase, nor of Mundfish's political leanings or intentions, it's all important context.
MORE FROM PCGAMESN:
Best Atomic Heart weapons
,
Atomic Heart bosses
,
Atomic Heart review
---
Rock Paper Shotgun Latest Articles Feed Monday, February 20, 2023 1:00 PM
After the mud and forests of Normandy, and the grim, snowy climes of the Eastern Front, Company Of Heroes 3 feels like World War II on its summer holiday. With two campaigns spanning each side of the sunny Mediterranean, this is arguably Relic's breeziest and most colourful theatre of war yet, evoking the same kind of swagger and gung ho optimism as a Hollywood action flick. It's a feeling that might seem out of place given the current climate, especially now, just days away from the first anniversary of Russia's invasion of Ukraine. But while your main objective is always one of domination, gradually turning the map from red to blue on both a micro and macro scale, this is ultimately a game about searing comebacks - of beating back seemingly impossible aggressors, and finding hope where previously there was only despair. I think we could all do with a bit of that in this day and age, even if the battles before you end up feeling like nothing more than the digital equivalent of plonking down a big box of toy soldiers on your living room floor and going daka-daka-daka as they all fall over.
---
Rock Paper Shotgun Latest Articles Feed Monday, February 20, 2023 11:46 AM
Solo dev Madison Karrh's point-and-click puzzler Birth really caught me off-guard. From the look of the screenshots, I was expecting a creepy story in the vein of Little Misfortune or Fran Bow, but instead Birth is infinitely more introspective. Sure, it's a game about death, decay, and loneliness, but it's told in the most gentle and genuine way possible. Its themes are heavy, but the game could not be more light-hearted. I have no idea how it does it, but Birth is weirdly the most wholesome yet creepy game I've ever played.
---
Rock Paper Shotgun Latest Articles Feed Monday, February 20, 2023 11:45 AM
Last year, developer Bloober Team unveiled Layers Of Fears, the next entry in their first-person horror series. At the time it was hard to gauge if the game was a sequel, a pseudo-remake, or something in between. We now have a clearer view of what it really is ahead of its release this June, and it's also (confusingly) changed its name back to Layers Of Fear, singular. Check out the new trailer below:
---
Rock Paper Shotgun Latest Articles Feed Monday, February 20, 2023 10:47 AM
Arkane's co-op vampire hunter Redfall has received a new trailer ahead of its May release date, showing off its twisted open-world and magic-infused shooting. It looks like a bloody visual feast, but the bigger news is how Redfall's open-world multiplayer is untethered, meaning a four-player squad can separate and fight bloodsuckers in different parts of the coastal town.
---
Rock Paper Shotgun Latest Articles Feed Monday, February 20, 2023 10:30 AM
You ever see that Mastodon post where a guy explains why he now understands Elon Musk is an idiot, because he's started talking about software? I imagine you've experienced a similar thing with video games, whenever a columnist for a broadsheet writes about them and you can instantly tell that they have never played one in their whole dahlia-manuring, boot room-having, fox hunt-following life.
Tomorrow, And Tomorrow, And Tomorrow is a book about the decades-long relationship between two people who are game developers. And like the above, it would be impossible to explain to someone who doesn't work in the games industry why a small exchange between the two of them made me absolutely roar with laughter.
---
Rock Paper Shotgun Latest Articles Feed Monday, February 20, 2023 10:24 AM
Atomic Heart's long development cycle has provided ample opportunities to show off the power of ray tracing. From an Nvidia tech demo back to in 2019 to an RTX-branded trailer released just last month, this souped-up lighting and reflection tech has been a key piston in propelling the Soviet sci-fi FPS' hype train. Some slightly awkward news, then: the PC version won't support ray tracing at launch.
I noticed the lack of ray tracing options in the review build we received last week, and got in touch with the game's press relations team to check if I was missing something, or if they were due to be added via update. The response confirmed that their absence was not an error, and that "the devs will be looking into implementing this post-launch." Well then!
---
Rock Paper Shotgun Latest Articles Feed Monday, February 20, 2023 9:52 AM
Jumplight Odyssey is an upcoming starship roguelite colony sim from the makers of Armello, and when I saw it in action late last year, I was extremely pumped for it. It was formally announced with its very flash animated opening sequence during November's PC Gaming Show Preview stream, but now you, too, can see what it actually looks like in motion with its very first gameplay trailer. Come and have a gander at its spaceship antics - or, if you're like me, just watch the two full seconds of a crew member giving Ham the pig a nice big belly-rub on repeat.
---
Rock Paper Shotgun Latest Articles Feed Monday, February 20, 2023 9:19 AM
After being stranded on the original Playstation for two decades, the time-travelling sequel Chrono Cross: The Radical Dreamers Edition finally made its way to PC last year. It should've been cause for celebration as the classic Square JRPG had never seen a European release, but technical woes plagued the modern port and dampened the party. Now a year after launch, Square is updating Radical Dreamers with a "wide range of changes" later this month.
---
Twinfinite Monday, February 20, 2023 3:25 PM
The party's just getting started!
---
Twinfinite Monday, February 20, 2023 2:20 PM
That's a lot of cheese.
---
Twinfinite Monday, February 20, 2023 1:50 PM
Defiantly disappointing.
---
Twinfinite Monday, February 20, 2023 12:11 PM
Stealing has never looked cooler.
---
Twinfinite Monday, February 20, 2023 11:58 AM
Being from Redfall sucks.
---
Twinfinite Monday, February 20, 2023 11:48 AM
Experience the Negro Leagues in all its historical glory.
---
Twinfinite Monday, February 20, 2023 11:27 AM
Turns out we got a whole different Athia.
---
Siliconera Monday, February 20, 2023 3:00 PM
Both Ozzy Osbourne and his wife Sharon star in the new PSVR 2 ad promoting both the PS5 VR headset and Horizon Call of the Mountain. The commercial features the singer testing out the headset in his home and using it to play the Horizon spin-off.
Here is Ozzy Osbourne's tweet including the PSVR 2 Horizon Call of the Mountain ad. It begins with him insisting on playing a game on the headset, rather than helping Sharon pack. From there, it shows some footage of the different machines people can encounter in the spin-off. At once point, Ozzy notes that a Stormbird is trying to bite his head off. Sharon retorts "that Stormbird needs to get at the back of the line."
Did this spot with the @PlayStation team. We had a lot of fun. Their new VR2 really is amazing pic.twitter.com/wr79vIy15C

— Ozzy Osbourne (@OzzyOsbourne) February 20, 2023
Sony often hires celebrities to promote its upcoming games or merchandise. In fact, it recently did it for God of War Ragnarok. An ad for the game featured Ben Stiller, Lebron James, and John Travolta with their children.
The PlayStation VR 2 and Horizon Call of the Mountain will appear for the PlayStation 5 on February 22, 2023.
The post Ozzy Osbourne Uses a PSVR 2 in a New Commercial appeared first on Siliconera.
---
Siliconera Monday, February 20, 2023 3:00 PM
Goddess of Victory: Nikke just launched on PCs, and with an upcoming Chainsaw Man collaboration event on the way, you might be curious as to how to start. Picking up the game is simple enough: Just install it on your platform of choice (PC, Android, or iOS), and run through the tutorial. Following that will come your first roll on the game's character Recruitment system, from which you can begin assembling a squad of armed cyborgs to help you take back the Earth's surface for humanity. Of course, not all Nikke characters are built equally. Team composition is a particularly important factor in Nikke's shooting-based combat system, so you may want to take advantage of your first free rolls to target a character that'll make your early-game life easier. To that end, we've come up with a quick guide on who best to shoot for when building out your Nikke roster.
A Note on Nikke Characters and Squad-Building
Regardless of their weapon type, element, or even general role classification, all playable characters in Goddess of Victory: Nikke can be classed based on their "Burst Number." Playable Nikkes are always either Burst I, Burst II, or Burst III units, and this number determines what order they'll use their Burst Skill in. A Burst Skill is the Nikke's ultimate ability, and can be triggered by charging it up with regular attacks.
Most of combat in Nikke revolves around charging up your squad's Burst Skills with regular attacks, then triggering them in succession to achieve "Full Burst", a temporary state where Nikkes do increased damage, reload faster, and focus their fire. The catch is that Burst Skills must be triggered in order. Thus, a five-character squad needs to have at least one of each Burst number in order to achieve a Full Burst. Keep that in mind as you target characters using the Recruitment banner's "Wishlist" function, and consider a character's Burst number alongside their other traits as you assemble squads to tackle the game's content.
You can see a character's Burst details, like their Burst Skill number, cooldown, or other factors, in character screen or in-game "Nikkepedia."
[gallery columns="1" size="medium" ids="951975" link="file"]
This guide is thus organized by Burst (though not in any particular order), and will include capsule descriptions of each Nikke character. This won't be an exhaustive list, or cover every possible team composition. Instead, consider it a rundown of some of the most popular or effective units for their given role.
As an aside, you may notice that most of the characters being recommended in the list are of SSR rarity. That's in part because there are more SSR units in Nikke than there are SR and R units combined. With caps in place on the maximum levels and stats of SR units, having a certain number of well-developed SSRs is currently a core part of Nikke's progression. At the moment, "low-rarity" strategies and approaches are only viable in the early game. The game is structured so that you'll be able to roll for more SSRs relatively frequently, though, so over time you'll eventually have many SSR Nikke characters. The guide also includes select SR units that can fill in when a preferred SSR isn't available.
The Best Burst I Nikke Characters
Burst I Nikke characters are at the front line of any burst chain, and most Burst I characters are focused on buffing and healing the party to maximize the effects of follow-up Bursts.
[gallery columns="5" size="medium" link="file" ids="951800,951802,951803,951804,951815"]
Noise is a launcher unit with a particular specialty in keeping the party healthy. She can heal the squad and raise her own defense so much that she often out-heals incoming damage. She was such monster in Nikke's PVP mode that a recent patch reined in her healing to make parties with Noise a little less...immortal. She has a long cooldown on her Burst Skill, though, which means a backup Burst I unit should be included in her squad to maintain a smooth rotation.
Pepper is a "harmacist," a type of Healer that heals her friends... by hurting her enemies. Her healing skills trigger whenever her bullets hit a target, and her Burst does both damage and heals the party. She's only undermined by the fact that her shotgun limits her range and rate of fire, making her less effective when enemies are farther away.
Liter is widely hailed among players as one of the most desirable units in the game, and arguable Nikke's strongest Burst I character. Her buffs are like a Christmas wishlist of must-have effects: Burst cooldown reduction, boosts to ammo capacity, critical damage, and even attack. She even has the so far unique ability to repair the cover your allies hide behind, giving them a free shield against damage.
N102 is the patron saint of People Who Don't Have Liter. Aside from not having cover repair, her buffs mimic Liter's though at a lesser magnitude. As a launcher unit, she also has synergy with characters who need to "charge" their shots, like launcher and sniper rifle characters. Best of all, N102 is easily available, being an SR-rarity character. Most players will eventually acquire her with little outlay.
Neon is a freely available story SR, which works in her favor until players acquire their own N102 or Liter. Her firepower obsession also helps her in shotgun-based team compositions, since she can boost their ammo capacity with her Burst.
The Best Burst II Nikke Characters
Burst II characters double down on the act of supporting the party, with the best Burst II units delivering strong buffs or protective shields to bolster the part ahead of the Burst III phase.
[gallery columns="5" size="medium" ids="951810,951811,951812,951813,951814" link="file"]
Centi is Nikke's top specialist in shielding the party. In the late game and in boss fights, where heavy attacks quickly destroy cover or kill off party members, her shields prove essential for keeping the party in the fight. Her fast-firing launcher also makes for some excellent Burst-charging ability.
Rupee runs the in-game Arena shop, but the shopaholic Nikke pays it forward in the form of powerful boosts to attack strength as well as field-wide damage effects.
Poli is a shielder with a particular emphasis on close-range fights, thanks to her shotgun. She combines attack boosts with a party-wide barrier, making her useful in boss fights.
Dolla dresses the part of a lone wolf like John Wick or Agent 47, but she's a powerful supportive team member who can speed up the party's burst cooldown. Dolla and Liter in a team together can cause some team compositions to continuously loop their burst in long battles.
Anis is technically classified as a Defender, but her skills and abilities are better for rapidly charging the party's Burst gauge as opposed to saving them from harm. As a freely available story SR, though, her ubiquity in players' rosters makes her a great option for many teams.
The Best Burst III Nikke Characters
[gallery columns="4" size="medium" ids="951822,951823,951824,951825,951826,951827,951828,951829" link="file"]
Burst III is where the damage happens. Most Burst III characters specialize in doing heavy damage and will be the source of much of the party's power projection. Unfortunately, Burst III units invariably have long cooldowns on their Burst skills. To compensate, you'll usually want at least two Burst IIIs in your average squad, so they can take turns bringing the party to Full Burst.
Scarlet is one of the most unique units in Nikke, mainly because she literally brings a sword to a gunfight. The good news is is that she's so good at swordsmanship that she's technically classified as an assault rifle-wielder. Scarlet has a screen-clearing Burst skill that does more damage the lower her health is. Pair her with a bit of healing so she doesn't die and she's one of the strongest units in the game. Her biggest problem is that she's a member of the Pilgrims, the rarest faction of units in the game, who are even harder to acquire than other SSR units.
Modernia is a recent addition with quite a bit of story relevance. She's also quite powerful, wielding a machine gun and toting a burst skill that grants herself unlimited ammunition and even freedom from having to aim accurately during her burst. Unfortunately, as with some other top-tier units like Scarlet and Harran, she's a Pilgrim, too, making her very rare if she's not a featured banner unit.
Privaty is one of the best Burst III units in the game, and is freely available to players who complete the "Day by Day" task checklist that they start a new game with. Privaty combines damage-dealing with strong team support, and a Burst that briefly stuns the entire enemy field.
Rapi is the poster character for Nikke, and is arguably one of the most story-significant characters available. She'll also be a core Burst III unit until you manage to roll some higher-tier SSRs.
Drake is an aspiring "Ultimate Villain", and is a key component of shotgun-centric team compositions and short-range boss-killing squads. She boosts the team's attack and does great damage herself, making her quite compatible with mixed squads or teams pushing the main campaign.
Neve is the first event freebie giveaway, and she's a good one for anyone looking to succeed in close range. Unlike most other SR units, which are quickly outclassed by their SSR peers, Neve's pure damage output rivals high-rarity shotgun carriers, making her a fully viable option with the right support.
Vesti is one of only two Burst III units in the game (at this time) that uses a launcher, and also packs some interesting and rare effects, like a skill that widens the explosion radius of her rockets, and one that boosts her attack, critical rate, and critical damage repeatedly. Oddly her Full Burst duration is actually shorter than others, which sounds like a bad thing, but can be very useful in certain teams, since a shorter Full Burst means a quicker skill rotation.
Harran and her scythe-turned-sniper rifle is one of the strongest units in Nikke, thanks to her ability to chain her already-high damage to multiple enemies, all the while building up her attack as she cuts through small foes. She can be less effective, though, unless players take manual control of her aiming, since the computer isn't as good at selecting the right targets. As a Pilgrim unit, she's also ultra-rare, making her harder to acquire.
Goddess of Victory: Nikke is available on Android devices, iOS devices, and PCs. The Chainsaw Man crossover launches on February 22, 2023.
The post Picking the Best Nikke Characters to Pick for Your Squad appeared first on Siliconera.
---
Siliconera Monday, February 20, 2023 2:00 PM
Square Enix continues to share new Octopath Traveler 2 character countdown art in Japan, with Castti, Ochette, Osvald, Temenos, and Throne all showing up over the past few days. Each piece is drawn by a developer from either Square Enix or Acquire. In addition, these continue the trend of characters being paired up with those who shared their job in the original game. This means we see Ochette with H'aanit, Osvald with Cyrus, and Castti with Alfyn.
First, here's the February 15, 2023 Octopath Traveler 2 countdown art showing the hunter Ochette with H'aanit. The two are eating jerky together.
『#オクトパストラベラーII』発売まであと8日!
本日はオクトラ1,2より、ハンイット&オーシュットの狩人コンビ。
普津澤さんによるイラストです。

公式サイトhttps://t.co/djK18f4zAb#オクトラ2カウントダウン pic.twitter.com/3eBYN3YO6J

— オクトパストラベラーII公式 (OCTOPATH TRAVELER II) (@OCTOPATH_PR) February 16, 2023
It was followed by new art of the cleric Temenos.
『#オクトパストラベラーII』発売まであと7日!
本日はオクトラ2の神官テメノス。
アクワイアの福平さんによるイラストです。

公式サイトhttps://t.co/djK18f4zAb#オクトラ2カウントダウン pic.twitter.com/o2eLS8XA2r

— オクトパストラベラーII公式 (OCTOPATH TRAVELER II) (@OCTOPATH_PR) February 17, 2023
February 17, 2023 brought with it another look at the Octopath Traveler 2 thief Throne.
『#オクトパストラベラーII』発売まであと6日!
本日はオクトラ2の盗賊ソローネ。
アクワイアのろあきさんによるイラストです。

公式サイトhttps://t.co/djK18f4zAb#オクトラ2カウントダウン pic.twitter.com/UHiPPjGc4a

— オクトパストラベラーII公式 (OCTOPATH TRAVELER II) (@OCTOPATH_PR) February 18, 2023
On February 18, 2023, another paired up piece appeared. This time, Octopath Traveler's scholar Cyrus worked alongside Osvald, the sequel character who shares that role.
『#オクトパストラベラーII』発売まであと5日!
本日はオクトラ1,2より、サイラス&オズバルドの学者コンビ。
SQEX浅野チームの鎌田(UCMM)さんによるイラストです。

公式サイトhttps://t.co/djK18f57pJ#オクトラ2カウントダウン pic.twitter.com/EERq3ZmQYC

— オクトパストラベラーII公式 (OCTOPATH TRAVELER II) (@OCTOPATH_PR) February 19, 2023
Finally, the most recent Octopath Traveler 2 art showed the apothecaries Castti and Alfyn walking down a road together.
『#オクトパストラベラーII』発売まであと4日!
本日はオクトラ1,2より、アーフェン&キャスティの薬師コンビ。
SQEX浅野チームの松本さんによるイラストです。

公式サイトhttps://t.co/djK18f4zAb#オクトラ2カウントダウン pic.twitter.com/KlgZESj59V

— オクトパストラベラーII公式 (OCTOPATH TRAVELER II) (@OCTOPATH_PR) February 20, 2023
Octopath Traveler 2 will appear on the Switch, PS4, PS5, and PC via Steam on February 24, 2023. A prologue demo is now available.
The post See New Octopath Traveler 2 Art of Throne, Ochette, Temenos, Osvald, and Castti appeared first on Siliconera.
---
Siliconera Monday, February 20, 2023 1:30 PM
As part of an Atelier 25th presentation, Gust confirmed the Atelier Marie Remake release date. The game will come to consoles and computers on July 13, 2023. The announcement also included a new trailer, which showed off the Japanese Digital Deluxe, Premium Box, and Special Collection Box versions of the game.
First, here's the new Atelier Marie Remake trailer going over gameplay, its special editions, and release date. It starts by showing off some gameplay. We see Marie come to Salburg and start working as an alchemist, however she's initially not doing too well. After that, it shows her in the overworld gathering materials for her recipes. We also get to see her making items, completing requests, and interacting with other people. At around the 1:35 mark, we get to start seeing her and her team of allies in battles.
https://www.youtube.com/watch?v=nrIbHFLBKIY&ab_channel=%E3%82%AC%E3%82%B9%E3%83%88%E3%83%81%E3%83%A3%E3%83%B3%E3%83%8D%E3%83%AB
As for the Japanese Digital Deluxe, Premium Box, and Special Collection Box, here's what each Atelier Marie Remake edition contains. Only the Digital Deluxe version is also available for PCs, as the other two only include physical copies of the console games.
Digital Deluxe: 8,580円 (~$64) for the game and the Another Coordinate costume DLC, Gust Extra BGM DLC, and Atelier Marie Plus.
Premium Box: 10,230円 (~$76) for the game and the Atelier Marie Remake Art Book, Atelier Marie Remake Selection CD 1997 & 2023 soundtrack CD, and a set of art cards. You can also get the items without the game for 3,850円 (~$29).
Special Collection Box: 19,800円 (~$148) for the game, everything in the Premium Box, a B2 tapestry of Marie with Schia, the Atelier Marie Remake Special Data Book, an acrylic stand of Marie in her atelier, and 20 character bookmarks.
Here's a closer look at each special edition heading to Japan.
[gallery size="full" ids="952036,952038,952037" link="file"]
The Atelier Marie Remake: The Alchemist of Salburg release date is July 13, 2023. It will come to the PS4, PS5, Switch, and PC worldwide.
The post Atelier Marie Remake Release Date Falls in July 2023 appeared first on Siliconera.
---
Siliconera Monday, February 20, 2023 1:00 PM
Kafka is one of the first characters players meet in Honkai Star Rail, and a new update from HoYoVerse goes over what her moveset looks like in the game. She's not only a mysterious figure responsible for the player's avatar's situation, from what we've seen in the betas, but also a potential ally if you get her from the gacha. She's a Lightning element character and part of The Nihility path.
In Honkai Star Rail, The Nihility characters inflict status effects and debuffs on enemies. This comes through with all of the Kafka moves discussed. As she's a Lightning character, she can Shock enemies to paralyze them. This can spread to other characters with her Caressing Moonlight attack. She could also Entrance an opponent with Spirit Whisper.
Here are the official descriptions for the four Kafka attacks and abilities that came up in the latest Honkai Star Rail update.
Caressing Moonight: Stellaron Hunter: Kafka draws her blade and thrusts it, dealing Lightning DMG to a single target and any adjacent targets. If the main target is Shocked, inflicts Shock on the adjacent targets.
Midnight Tumult: Stellaron Hunter: Kafka draws her blade and strikes, dealing Lightning DMG to a single target, with a chance to Shock the target.
Silent and Sharp: Stellaron Hunter: Kafka detonates all grenades on the target's side, dealing Lightning DMG to all targets.
Spirit Whisper: Stellaron Hunter: Kafka casts Spirit Whisper, which has a high chance of Entrancing a single target and Advances their action forward to imediately use Basic ATK on a random ally of theirs.
Honkai Star Rail is heading to the PC and mobile devices, and its final closed beta is running now.
The post Learn About the Attacks Kafka Uses in Honkai Star Rail appeared first on Siliconera.
---
Siliconera Monday, February 20, 2023 12:30 PM
Capcom announced the release date for Street Fighter: Duel, a mobile game set in the Street Fighter universe. Developed by TOPJOY and Tencent Games and localized by Crunchyroll Games, this free-to-play RPG will be launching for iOS and Android on February 28, 2023, with pre-registration currently taking place.
Street Fighter Duel is a casual mobile experience, during which players can collect various fighters from Capcom's iconic franchise. Over 40 have been confirmed, including Ryu, Chun-Li, Ken, Cammy, Guile, Juri, and M Bison. Gameplay will see players training up their fighters in order to enter them into 3-on-3 battles.
Street Fighter Duel boasts a new story too, with characters traveling the world looking to uncover a conspiracy. For more competitive players, there is also the ability to put your teams up against the teams of other players online.
https://twitter.com/StreetFighterDL/status/1627526074971348992
Pre-registration is open now, with players signing up now gaining bonus amounts of two of the game's three currencies – cash and gems – along with an avatar frame and a character box. Additional reward tiers will be unlocked if the game receives enough pre-registrations.
For those looking for a more traditional Street Fighter experience, Street Fighter 6 is also set to launch on PC and consoles on June 2, 2023.
The Street Fighter: Duel release date is February 28, 2023. It will launch on the App Store and Google Play.
The post Street Fighter: Duel Release Date Announced appeared first on Siliconera.
---
Siliconera Monday, February 20, 2023 12:00 PM
There's plenty more where That Time I Got Reincarnated as a Slime (also known as Tensura) came from. A release window for the third season of the show's anime adaptation has been confirmed. The That Time I Got Reincarnated as a Slime (Tensura) Season 3 announcement came during the finale showing of That Time I Got Reincarnated As A Slime The Movie: Scarlet Bond, which premiered in Japan in November 2022. It was also confirmed by an update to the official Twitter account for the series. That Time I Got Reincarnated as a Slime Season 3 is set to air in the Spring of 2024.
The account also released a teaser visual for the season. The poster shows the character Hinata Sakaguchi, a powerful knight of the Holy Empire of Ruberios and an enemy of protagonist Rimuru Tempest.
[gallery columns="1" size="medium" ids="951986" link="file"]
There were a host of other announcements besides That Time I Got Reincarnated as a Slime Season 3. No less than three Tensura-related works were announced to celebrate the franchise's 10th Anniversary.
The first is a new three-part OVA release called Coleus' Dream. Coleus' Dream was a short story written by Reincarnated as a Slime author Fuse and included in the Blu-ray releases of Season 2. The story eventually formed the basis for the plot of Scarlet Bond. The new OVA will follow Rimuru as he goes on a special mission to the Coleus Kingdom, which is undergoing a succession war. Rimuru must infiltrate the kingdom disguised as "Satoru, the Phantom Thief."
The second announcement was the serialization of a new short story series: How to Spend A Certain Vacation. Written by Fuse, the story will take place between volume 9 and 10 of the core Tensura light novel series. It follows Rimuru as he visits a new place with his companions in order to develop a new special technique. How to Spend A Certain Vacation will be published on Shousetsuka ni Narou, the online self-publishing platform where That Time I Got Reincarnated A Slime was first posted. It also receive a manga adaptation in the pages of Monthly Shonen Sirius magazine. The manga will be handled by Yuzo Takada, who created 3x3 Eyes. A bit of teaser art was on hand to show off the manga.
[gallery columns="1" size="medium" ids="951988" link="file"]
Finally, a stage show adapataion of Tensura was announced and scheduled. The play will debut in August of 2023. Another "large-scale" live event is planned to celebrate the anniversary, but details have yet to be announced.
That Time I Got Reincarnated as a Slime (Tensura) Season 3 will air in Spring 2023. The first two seasons of the anime and The Slime Diaries spin-off are available for streaming on services like Crunchyroll and Netflix.
The post Reincarnated as a Slime (Tensura) Season 3 Confirmed for 2024 appeared first on Siliconera.
---
Siliconera Monday, February 20, 2023 11:30 AM
Nintendo confirmed that the special Pokemon Scarlet and Violet OLED Switch model is returning to stores. The unique, limited edition Switch will be re-released through both Gamestop and My Nintendo Store from February 24, 2023. The model was originally announced back in September 2022 and released in November 2022, shortly before the games themselves, and is now coming back in limited numbers once again.
The OLED Switch model features a white dock with the Legendary Pokemon Koraidon and Miraidon illustrated in scarlet and violet colors respectively, corresponding with the games they are each found in, while the Switch itself features a ton of designs on the back. These include illustrations of the game's starter Pokemon, Sprigatito, Fuecoco and Quaxly, in the same scarlet color, while logos from around the game, including the game's schools and gyms are dotted around them in violet. The Joy-Cons also come in the game's two colors, with each featuring a different school crest from the game.
https://twitter.com/NintendoAmerica/status/1627476909780045828
There don't appear to be any bundles releasing with either version of the game, as Nintendo's site confirms the games are sold separately. It will retail for $359.99, and members of the Gamestop Pro program can get early access for pre-orders already.
Pokemon Scarlet and Violet are available now for Nintendo Switch, and the OLED model will return to stores on February 24, 2023.
The post Pokemon Scarlet and Violet OLED Switch Getting Re-Released appeared first on Siliconera.
---
Siliconera Monday, February 20, 2023 11:00 AM
Street Fighter fans in Japan can now experience life on the wrong end of a Hadouken. A Street Fighter VR (Virtual Reality) experience started location testing in Hiroshima, Japan. The test started on February 17, 2023 and is open to the public. [Thanks, Dengeki!]
The Street Fighter VR experience is formally called Street Fighter VR: The Shadaloo Enhancement Project. The premise is that the player is a Shadaloo goon working for M. Bison (Vega in Japanese). The player is then put through rounds of virtual training against Bison's foes, the better to learn their techniques and defeat them in single combat.
Check out a promo trailer for the game below, courtesy of YouTube channel AsciiJPNews.
https://www.youtube.com/watch?v=wY3rBDYNXRs
Like many location-based Virtual Reality setups, Street Fighter VR appears to use a PC-based headset and controller rig. Players will use their controllers to fight a virtual character in the first person, moving their arms to simulate punches and special moves. Ryu and Zangief are available as opponents, and will use their own unique moves in combat. At one point in the video, Zangief catches the player in a Spinning Piledriver, sending their view whirling into the floor. A slow-motion sequence allows the player to target special prompts on their opponent to do damage, as well. The trailer ends on the implication of a third opponent, likely to be Akuma (Gouki in Japanese).
Street Fighter VR isn't the first attempt to render fighting games from a participant's-eye perspective. In 2017, Ultra Street Fighter II released on the Nintendo Switch with a mini-game mode called "Way of the Hado." Players played it in first-person perspective, using the Joy-con controllers to mimic Ryu's moves and fight through waves of Shadaloo goons.
Street Fighter VR is available at Hiroshima's Plaza Capcom store. A second location is planned to open on April 4, 2023 in Toyokawa, Aichi. No international or home release plans have been announced. The more traditional Street Fighter 6 is in development and scheduled for release on June 2, 2023 on the PS4, PS5, Xbox Series X, and PC.
The post Street Fighter VR Experience Lets You Fight Ryu appeared first on Siliconera.
---
Siliconera Monday, February 20, 2023 10:30 AM
Another Machine Zone Final Fantasy XV mobile game called War for Eos is here. The game, which had a soft launch on Android devices in Asian countries like the Philippines in March 2022, is now available worldwide. People can find the free-to-play game on Google Play and the App Store. Previously, the developer worked on FFXV: A New Empire.
Like A New Empire, War for Eos involves rebuilding Insomnia. You'll need to go through traditional RPG battles with characters like Noctis, Ignis, Gladio, Prompto, and Lunafreya to move the story forward, while also building up a kingdom. Players can also band together in guilds to assist each others' growth and progress.
Here's the official trailer for the Final Fantasy XV: War for Eos mobile game. It primarily focuses on the fights during the campaign, which seem to involve having a group of four characters from the series fight foes while the player taps their icons to trigger special attacks.
https://www.youtube.com/watch?v=oshMoguhUfc&ab_channel=MachineZone%2CInc.
Final Fantasy XV: War for Eos is available on Android and Apple iOS devices worldwide. The original FFXV can be found on the PS4, Xbox One, and PC. The Pocket Edition adaptation is available on the Nintendo Switch, PS4, Xbox One, PC, and mobile devices.
The post Machine Zone's Final Fantasy XV Mobile Game War for Eos Launched appeared first on Siliconera.
---
Siliconera Monday, February 20, 2023 10:00 AM
Leiji Matsumoto, a legendary figure in manga and anime history, died last. The report of his death was released by representatives of his family and his company, Leijisha. He died on February 13, 2023, due to heart failure. He was 85 years old. [Thanks, Livedoor News and The Yomiuri Shimbun!]
Matsumoto was born in 1938 in Fukuoka Prefecture in Japan, with the given name "Akira." He became a manga artist, releasing his debut work Michibachi no Bouken while still a high school student in 1953. He adopted his most famous pen name "Leiji Matsumoto" in 1965.
Matsumoto became a seminal figure in the history of manga and anime, creating works like Space Pirate Captain Harlock, Space Battleship Yamato (a.k.a. Star Blazers), Galaxy Express 999, Dangard Ace, Ozma, and more. His work and designs inspired and influenced generations of artists and creators both in Japan and around the world.
Leiji Matsumoto achieved recognition for his work on various occasions, including being awarded the Japanese Order of the Rising Sun, Gold Rays with Rosette in 2010. The French government awarded him the Ordre des Arts et des Lettres (Order of Arts and Letters) decoration in 2012.
A private funeral service was held for Leiji Matsumoto, and led by his wife, manga creator Miyako Maki, and his immediate family. Makiko Matsumoto, their daughter and a representative at Leijisha, said in comments that "Leiji Matsumoto has set off on a journey towards the sea of stars." She said that her father would always say "We'll meet again, at the place where the wheels of time touch." She expressed gratitude to Leiji Matsumoto's fans, the companies he worked with and brought his work to the world, and the organizations and individuals he's collaborated with over the years.
The post Space Battleship Yamato Creator Leiji Matsumoto Died appeared first on Siliconera.
---
Siliconera Monday, February 20, 2023 9:45 AM
Evolving Pip and getting access to new forms in Chrono Cross: The Radical Dreamers Edition will be different following a new patch. Square Enix announced that an update will arrive in February 2023. While bug fixes and frame rate alterations are part of the adjustments, so will be alterations to the character's evolution system.
As a reminder, Pip is an optional character you can add to your party in Chrono Cross by visiting Luccia's lab in Viper Manor. Depending on the Elements equipped and used, you can send it down one of two evolutionary paths. One is a "dark" side triggered by Black, Red, and Yellow element usage. This would make Pip more of a physical attacker and show a devilish side. If someone makes Pip use Blue, Green, and White elements, then you get a "holy" character whose magical attacks will be stronger. The announcement didn't explain how Pip's growth system will change.
Here's the official announcement in full.
Hello, everyone.

This is the Chrono Cross: The Radical Dreamers Edition development team.

Following the launch of the game last year, we're planning to release an update this month.

The update includes a wide range of changes, such as framerate improvements, changes to the growth system for Pip, and fixes for other bugs.

Thank you so much for all of your thoughts and feedback on Chrono Cross: The Radical Dreamers Edition. Have you discovered the secrets that original director Masato Kato added to this remaster?

We hope that you download the update, and that you continue to enjoy playing the game into the future.

Thank you for continuing to support Chrono Cross: The Radical Dreamers Edition.
Chrono Cross: The Radical Dreamers Edition is available on the Nintendo Switch, PlayStation 4, Xbox One, and PC, and a patch will appear in February 2023.
The post Chrono Cross: The Radical Dreamers Patch Will Adjust Pip's Evolutions appeared first on Siliconera.
---
Siliconera Monday, February 20, 2023 9:30 AM
The leader of Hololive's Secret Society holoX Vtuber group Laplus Darknesss (stylized as La+), announced she intends to return to streaming. This came alongside the announcement of the release of a new cover of "Tonchinkan no En," originally by Vocaloid producer Pinocchio-P. She communicated the announcement via her Twitter account, but did not specify a firm date for the resumption of activities.
Laplus began her hiatus back in December 2022, citing struggles with mental illness. She is not the only Hololive member to return from a health break recently, as she joins Hololive English Myth members Ninomae Ina'nis and Gawr Gura. Ina'nis began streaming again back in January 2023, while Gura returned earlier in February 2023.
You can see the "Tonchinkan no En" cover below. It debuted on February 20, 2023.
https://www.youtube.com/watch?v=oI9wYwAJoOU&ab_channel=Laplusch.%E3%83%A9%E3%83%97%E3%83%A9%E3%82%B9%E3%83%BB%E3%83%80%E3%83%BC%E3%82%AF%E3%83%8D%E3%82%B9-holoX-
Laplus is the leader and "founder" of Secret Society holoX, the sixth generation of Japanese talents for vtuber agency Hololive. The group also consists of Sakamata Chloe, Kazama Iroha, Hakui Koyori and second in command Takane Lui.
Laplus Darknesss' new cover can be found on her official YouTube channel. When she announces a more definite date for her return, it will likely be posted on her Twitter account.
The post Hololive's Laplus Darknesss Announces Her Return and a New Cover Song appeared first on Siliconera.
---
Siliconera Monday, February 20, 2023 9:00 AM
For better or for worse, HoYoVerse imported several familiar elements from Genshin Impact into its upcoming Honkai Impact 3rd spin-off, Honkai Star Rail. This is hardly a surprise, considering the global influence that Genshin Impact has on the gaming community. While some changes are a welcome improvements from the more dated Honkai Impact 3rd, there are several major downsides to Star Rail taking cues from Genshin. Perhaps the biggest negative is the implementation of the voiceless Trailblazer as a player avatar.
What separates Honkai Impact 3rd from its more fantasy-inspired counterpart is its protagonist-driven narrative. When Honkai Impact 3rd starts, it puts the player into the shoes of Kiana Kaslana -- an actual character. We get to experience everything through her dreams, goals, and her struggles. Kiana has a distinct voice and personality that makes it easy for the player to connect not only with the characters, but with the world and the story as well. She takes charge of her own story in a way that can only be possible with a protagonist who is a real voiced character.
In contrast, Genshin Impact's Traveler is a voiceless player avatar. Paimon does the bulk of the communicating for them. This is fairly standard practice in gacha games and some RPGs. But as the plot of Genshin Impact became more complicated, the limits of the voiceless protagonist became clear. All of its more impactful storylines revolve around characters with an actual personality – Nahida, Wanderer, Kazuha... In contrast to that, the Traveler's plot to find their sibling falls woefully flat. This is unfortunate in Star Rail because the premise of traveling to various planets in a galactic train to solve problems is so exciting.
When Honkai Star Rail begins, you control the ridiculously cool and suave Kafka. Genius hacker Silver Wolf then tags along for the ride. You get to see the two of them banter as they skillfully navigate through enemy troops and traps. "Oh my God," I thought to myself. "This is so cool!"
And then the Trailblazer wakes up. I will not be so greedy as to say that I wish Kafka is the protagonist. But the voiceless protagonist feels so dated and stifling for the grand story that HoYoVerse obviously wants to tell that it took the wind out of my sails a bit.
Another failing in Honkai Star Rail's narrative is its inefficient storytelling in the beta. The voiceless player-insert protagonist is the best in helping to establish the lore. If the protagonist is as clueless about the world as the player, then it's easy to explain "obvious" things. The Traveler has the mouthy Paimon, and Kiana has her stupidity. But even though the Trailblazer is as clueless as the player should be, no one ever really explains anything? Maybe I'm the one who's stupid. But even after hours of playing the game, I only have the vaguest of guesses as to what factions there are and what their relationships are with each other. March 7th, an amnesiac, is already on the Star Rail. Why not just have March 7th be the protagonist? Or even better, why not simply give the Trailblazer an actual personality and voiced lines?
[gallery columns="2" ids="951626,951627" link="file"]
But Genshin Impact's... well, impact on Honkai Star Rail is not a complete negative. A major aspect that had me lose interest in Honkai Impact 3rd was in how confusing its main user interface is. It always took me a long time to figure out how to get from screen to screen. However, Honkai Star Rail uses a user interface that is a lot closer to what Genshin Impact has. It makes navigating the menu a breeze, and it looks way cleaner to boot. It's clear that HoYoVerse has been taking notes on where it can improve its games from the success of Genshin Impact.
[gallery columns="2" ids="951788,951625" link="file"]
Obviously, at this stage of development, there is no way for HoYoVerse to just rewrite the story so that the Trailblazer is an actual character. They do not even have the Traveler's more charming facial expressions (which only started appearing more in earnest in later versions of Genshin anyway) to provide some sort of personality. On top of that, HoYoVerse's penchant for telling way more than showing – a major issue that plagues several main and side quests in Genshin Impact – is prominent in Honkai Star Rail as well. So it ping-pongs between telling nothing and telling too much. This is unfortunate from a narrative standpoint. Gameplay-wise, Honkai Star Rail has a lot to offer even in its beta stage. Hopefully, as HoYoVerse adds in more cutscenes to the final version, it will feel more like a real galactic adventure.
Honkai Star Rail will come out on Windows PC and mobile devices some time in 2023.
The post Preview: Honkai Star Rail Borrows Elements From Genshin appeared first on Siliconera.
---
PC Invasion - FeedDDD Monday, February 20, 2023 3:48 PM
Like a Dragon: Ishin is a prequel to the Yakuza series (in a way), updated from an original PlayStation 3 and PlayStation 4 release for modern PCs and consoles. It tells the story of Sakamoto Ryoma, a noble samurai working to bring about a new age of peace for a divided Japan. Here are is our guides and features hub for Like a Dragon: Ishin. Like a Dragon: Ishin: Guides and features hub General guides Like a Dragon: Ishin – How to use the Prize Tickets How to gain access to your villa in Like a Dragon: Ishin How to pay off the villa in Like a Dragon: Ishin How to buy and forge weapons in Like a Dragon: Ishin How to expand your squad in Like a Dragon: Ishin Quick ways to earn money in Like a Dragon: Ishin Like a Dragon: Ishin – How to improve Attack styles Best way to improve Virtue in Like a Dragon: Ishin Crafting How to acquire 'Picture of a Ghost' in Like a Dragon: Ishin How does the cooking mini-game work in Like a Dragon: Ishin? Another Life Which dogs can you bring ba...
---
PC Invasion - FeedDDD Monday, February 20, 2023 3:01 PM
Wild Hearts is a very large game. It includes features from fishing all the way to character customization. One of the features that plays a big role in the game is the crafting system. Sometimes in the game, you'll find yourself stuck at a certain point on the crafting tree while wondering where to find the missing ingredient you need to complete the weapon or armor that you're trying to forge. A material you might need for this aspect of the game is the Sakura Stone. One of the components needed to craft late-game items, it's probably something you're looking for. Therefore, here's our guide on where to find Sakura Stone in Wild Hearts. Where to find Sakura Stone in Wild Hearts To find the Sakura Stone, you will need to head to Harugasami Way in Chapter 3. There, you'll find the Sakura Stone lying around the map. Much like other ores in the game, this one can be found littered across the map it's located on. Be aware that ore locations differ depending on what Chapter y...
---
PC Invasion - FeedDDD Monday, February 20, 2023 1:30 PM
Wild Hearts has a bunch of different ores you can find littered around every area. These ores are things you use to improve weapons and craft armor. The ore you need for certain things changes every so often. For example, in Chapter 1 you might need Corestone, and in Chapter 2 you'll find use out of Lightstone. In Chapter 3 however, you might need to find the location of a certain ore named Blue Columnar Ore. If you're wondering where to find Blue Columnar Ore in Wild Hearts, then look further — your answer lies below. Where to find Blue Columnar Ore in Wild Hearts You'll find Blue Columnar Ore on the Nasukodachi Isle in Chapter 3. This is the second area you get to in the game, which you access after finding Minato at the end of the introductory portion. Blue Columnar Ore can be found in this area pretty sparingly. It seems to want to spawn in the cave or rocky areas around the isle. But even if you can't find any there, there should be enough for you to get what you...
---
PC Invasion - FeedDDD Monday, February 20, 2023 1:15 PM
Lies of P, a retelling of the classic Pinocchio story, finally has a release window. The steampunk-themed Souls-like is set to put a spin on a story we are all familiar with. But we'll be able to see for ourselves when Lies of P releases in August. For now, there isn't an exact date, but we'll likely hear more in the next few months. We've all seen plenty of versions of Pinocchio over the years. There are some iterations that are wackier than others, but all follow the same basic story. Lies of P seems to be taking a very different direction in this regard. In fact, its story seems to only resemble Pinocchio in less obvious ways. But this could work in the game's favor. And there are likely plenty of secrets that we still don't know about. Lies of P combines Steampunk with Pinocchio Lies of P is first and foremost, a Souls-like. So players can expect to find a comparable experience to some of FromSoftware's games. There will likely be a large e...
---
PC Invasion - FeedDDD Monday, February 20, 2023 1:00 PM
February hasn't been short of controversial releases. Coming fresh off of the back of Hogwarts Legacy, Atomic Heart has once again upset some people due to its alleged links to Russia. These connections could be a deal-breaker to some, but my time playing suggests that the call for a boycott may be unnecessary. Atomic Heart takes place in a futuristic Soviet Russia that never fell. You play as Major Sergei Nechaev, a Russian officer who operates as the right-hand man of Dmitry Sechenov. Nachaev also fights alongside his sentient glove named Charles. Sechenov is the active Minister of Industry, but he has goals to become much more and will do whatever it takes to get there. Without delving too deep into spoilers, the story of Atomic Heart is one that explores a variety of political topics. Certainly, on the surface, it does glorify communism, but this is done so as the story is told from Nechaev's point of view. The major is a loyal dog who wouldn't dare doubt Sechenov...
---
Gamer Empire Monday, February 20, 2023 1:40 PM
Keeping a colony alive in RimWorld could be considered very hard since the game tries as hard as it can to destroy you. But, it […]
---
Gamer Empire Monday, February 20, 2023 9:18 AM
In Fire Emblem Engage, skills are most easily equipped to a unit through Emblem Rings. However, you won't be able to provide an Emblem Ring […]
---
Gamer Empire Monday, February 20, 2023 9:00 AM
RimWorld does its best to make the life of your colonists a living hell. However, there are some moments when the pawns are just so […]
---
Tabletop Gaming News – TGN Monday, February 20, 2023 4:00 PM
Kobold Press, a well-known game publisher, has revealed details of their upcoming Project Black Flag, which is designed to improve the popular 5th edition of Dungeons & Dragons. The company released its first playtest packet on Monday, which has generated a lot of interest and questions from the community. In response to the overwhelming demand, …
---
Tabletop Gaming News – TGN Monday, February 20, 2023 3:00 PM
Magic: The Gathering fans, get ready for the epic conclusion of the greatest battle in the game's history! In "March of the Machine," Elesh Norn and her Phyrexian army have breached countless planes, threatening to assimilate or destroy everything in their path. With the fate of all planes at stake, the remains of the Gatewatch …
---
Tabletop Gaming News – TGN Monday, February 20, 2023 2:00 PM
Strike Force Agastus, a new addition to Warhammer 40,000, will be available for pre-order soon. Led by the versatile Primaris Lieutenant and the close-combat Brutalis Dreadnought, the force includes 10 Desolation Marines and five Heavy Intercessors. Additionally, the set features two Boarding Patrols for use in Boarding Action games or to bolster regular armies. The …
---
Tabletop Gaming News – TGN Monday, February 20, 2023 1:00 PM
TTCombat has released new miniatures for Dropfleet Commander, including space stations for the UCM and Scourge factions, and new MDF terrain for City Streets. The UCM Small Space Station has a Defense Hangar and can launch fighters, while the Scourge Small Space Station has long-range capabilities. A Carousel and Haunted Fun House are also available …
---
Tabletop Gaming News – TGN Monday, February 20, 2023 12:00 PM
The card game 51st State is coming back in the ultimate edition, including the base game and six expansions in one big box. The game, designed by Ignacy Trzewiczek, allows players to develop their factions in the post-apocalyptic Neuroshima universe, using resources to build new locations and make deals with neighbors. The game also includes …
---
Tabletop Gaming News – TGN Monday, February 20, 2023 11:00 AM
Dig Your Way Out, the award-winning prison-break strategy board game, is now on Kickstarter with its newest expansion, Dig In. The expansion includes the prison warden and seven new places, adding to the game's replayability. B ackers can get both the base game and the expansion at a discounted price, with exclusive content available. The …
---
Tabletop Gaming News – TGN Monday, February 20, 2023 10:00 AM
Dynamite Entertainment has announced the return of Pathfinder comics with a new series called Wake the Dead, set to debut in May. The story features an all-new party of Iconics, new lands of Golarion to explore, and unforgettable moments galore. The series is written by tabletop RPG connoisseur and fan-favorite writer Fred Van Lente, who …
---
Player Assist | Game Guides & Walkthroughs Monday, February 20, 2023 11:00 AM
Craft Legendary Gems and get an instant power-up. Legendary Gems are some of the hardest items to come by in Diablo Immortal. These gems provide powerful buffs that improve attack damage and speed or add status effects that inflict damage over time. Other Legendary Gems can even give you the ability to summon a familiar […]
---
Player Assist | Game Guides & Walkthroughs Monday, February 20, 2023 10:55 AM
Though Star Wars is a kid-friendly franchise, it does still feature some moments of graphic violence, specifically scenes where limbs are cut off. While Fallen Order was generally not as violent in the films, it looks like its sequel is going to be taking it to the next level. As some fans have confirmed with […]
---
Player Assist | Game Guides & Walkthroughs Monday, February 20, 2023 10:27 AM
The latest episode of The Last of Us had Joel and Ellie finally getting to the community of Jackson, but by the end of the episode we have Joel seriously hurt with Ellie desperately trying to wake him up. Now we have a preview for Episode 7, Left Behind, and it's going to be exploring […]
---
Player Assist | Game Guides & Walkthroughs Monday, February 20, 2023 10:17 AM
Dungeons & Dragons has found itself adapted into all kinds of media, but they have yet to have that solid movie adaptation based in the world of the IP. This March will see he release of the D&D movie starring Chris Pine, Michelle Rodriguez, and Justice Smith, and we have a new clip of the […]
---
Player Assist | Game Guides & Walkthroughs Monday, February 20, 2023 10:00 AM
Turn routine plant spots into powerful post-plant opportunities. Let's face it: VALORANT is a rapid game with a very low time-to-kill, where every second counts, and the winners and losers are separated by mere milliseconds. You would not want to waste those precious seconds looking for the best plant spot when the rotating Defenders are […]
---
Gaming Instincts – Next-Generation of Video Game Journalism Monday, February 20, 2023 3:39 PM
---
Gaming Instincts – Next-Generation of Video Game Journalism Monday, February 20, 2023 3:11 PM
---
Gaming Instincts – Next-Generation of Video Game Journalism Monday, February 20, 2023 2:43 PM
---
Gaming Instincts – Next-Generation of Video Game Journalism Monday, February 20, 2023 2:03 PM
---
Gaming Instincts – Next-Generation of Video Game Journalism Monday, February 20, 2023 11:00 AM
---
iDev Games Feed Monday, February 20, 2023 10:12 AM
Grab as many cookie as possible in 45 seconds....
---
Level Up Monday, February 20, 2023 11:06 AM
The release of the Pinocchio-inspired Soulslike <a href="https://www.gameinformer.com/gamescom-2022/2022/08/23/check-out-a-new-trailer-for-lies-of-p-a-pinocchio-inspired-soulslike" target="_blank" rel="noopener">Lies of P</a> has been narrowed…