---
PCGamesN Saturday, June 10, 2023 2:06 PM
What are all the Diablo 4 elixirs? While you will always have a trusty healing brew available, topping off your health as you batter yet another legion of demons terrorizing the world of Sanctuary, there are times when you'll need an extra pick-me-up. This is where the powerful one-time effects of elixirs come in, and they can make all the difference.
All the Diablo 4 elixirs will boost one or more stats, some of which can bolster the potency of the best Diablo 4 classes. They all need specific herbs, which you can find in grass piles. So if you want to give your best Diablo 4 builds that little extra boost, it's time to brush up on how you can make all these concoctions at the Alchemist and what all the elixirs in the RPG game do.
MORE FROM PCGAMESN:
Diablo 4 builds
,
Diablo 4 review
,
Diablo 4 classes
---
PCGamesN Saturday, June 10, 2023 11:08 AM
The Starfield showcase is almost here, and to celebrate our best look at the new Bethesda RPG game yet we at PCGamesN have made an online bingo card, in an effort to make our watch along even more entertaining. With the Starfield release date looming overhead, there's no better time to dive in.
MORE FROM PCGAMESN:
Starfield release date
,
Starfield ship design
,
Starfield Game Pass
---
PCGamesN Saturday, June 10, 2023 11:33 AM
Fresh Counter-Strike 2 patch notes show Valve is taking a firmer stance on case farming as it continues to roll out almost daily changes for its latest round of Counter-Strike 2 beta testing. With new users now getting into the CS2 limited test beta, Valve continues to work on fixing bugs and exploits with another Counter-Strike 2 update, but also takes the opportunity to change CSGO case drops for its previous FPS game.
MORE FROM PCGAMESN:
Best FPS games
,
Counter-Strike 2 release date
,
Best multiplayer games
---
PCGamesN Saturday, June 10, 2023 9:16 AM
Players are mourning the loss of the Minecraft grass block as the sandbox game's launcher icon, just as the Minecraft 1.20 release date has arrived. As it turns out, tens of thousands of players (at least over the last day) have made it known that they prefer the simple elegance of the Minecraft grass block over the face of a Creeper for the game's PC launcher, and I couldn't agree more.
MORE FROM PCGAMESN:
Minecraft seeds
,
Minecraft skins
,
Minecraft mods
---
PCGamesN Saturday, June 10, 2023 8:03 AM
I'm almost glad Lightfall was a bit rubbish. After the 30th Anniversary Pack and The Witch Queen, I was getting used to Destiny 2 being really good, and it was a strange, unsettling feeling. Destiny's form has always ebbed and flowed, and the highs give shape to the lows; terrific as The Taken King and Forsaken were, they shone more brightly because Destiny 1 and 2 were so disappointing at launch. Perhaps Bungie is going very meta with the message of Destiny's Light and Darkness Saga - you need both for either to have meaning.
Destiny 2 classes
,
Destiny 2 Lightfall review
,
Destiny 2 builds
---
Rock Paper Shotgun Latest Articles Feed Saturday, June 10, 2023 1:00 PM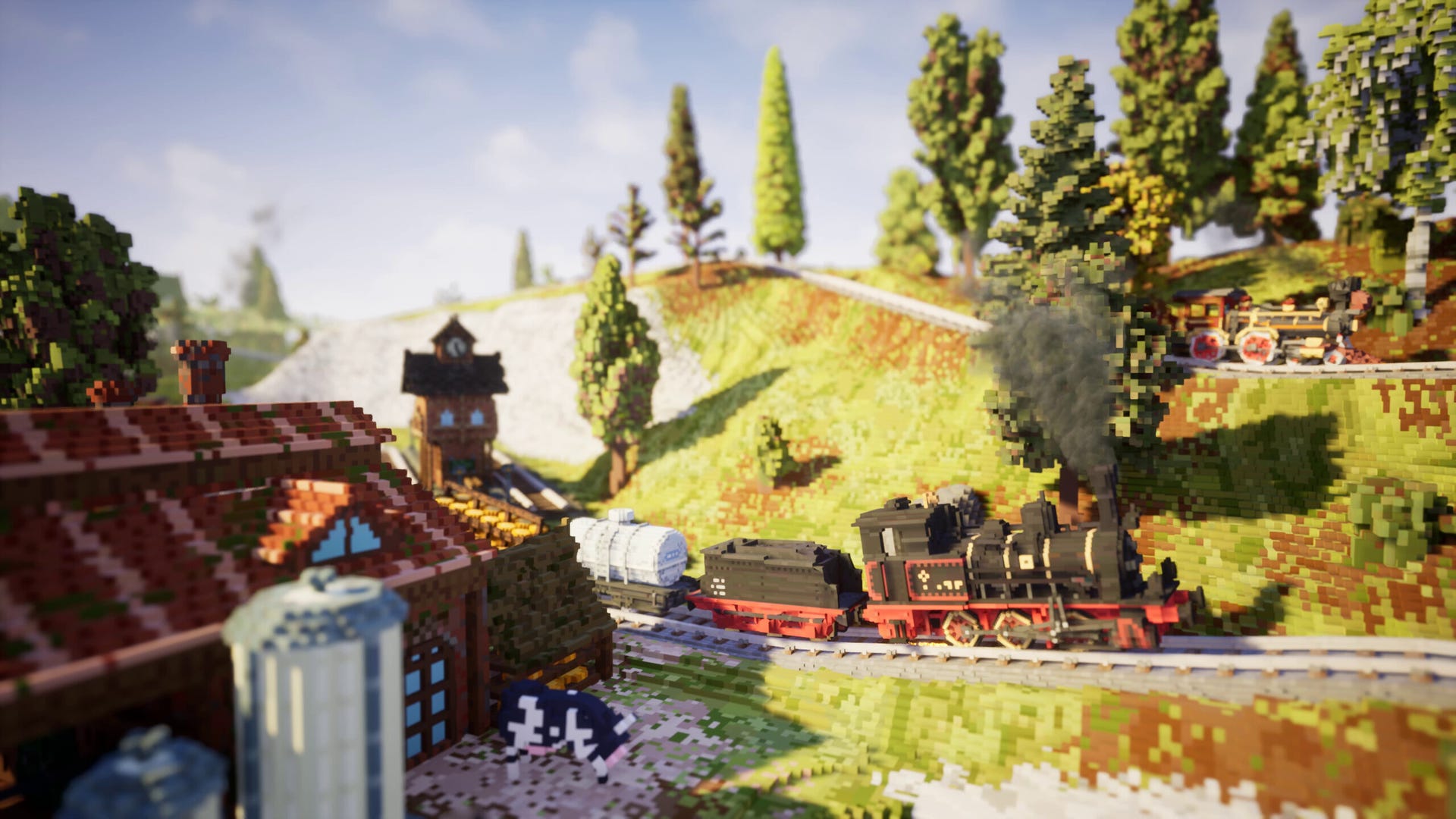 Wholesome Direct is my favourite showcase from not-E3, because I feel like it's a show directly catered to my interests. Cats, cooking, seaside towns, pretty landscapes, magical girls - Wholesome Direct has it all. This year we from the RPS Indiescovery Podcast watched the show and have plucked out a handful of games that we're looking forward to the most, which was pretty difficult. There were a lot of great games this year.
There were around 70 games spotlighted during the showcase, so there was no way we could possibly list them all, but we've done our best and here are our bestest best picks. If you're after more gaming news and announcements from this year's not-E3 check out our coverage of not-E3 2023, Summer Game Fest round-up, and Day Of The Devs round-up. For now though, have a pleasant scroll through which wholesome games we have our eyes on.
---
Rock Paper Shotgun Latest Articles Feed Saturday, June 10, 2023 12:00 PM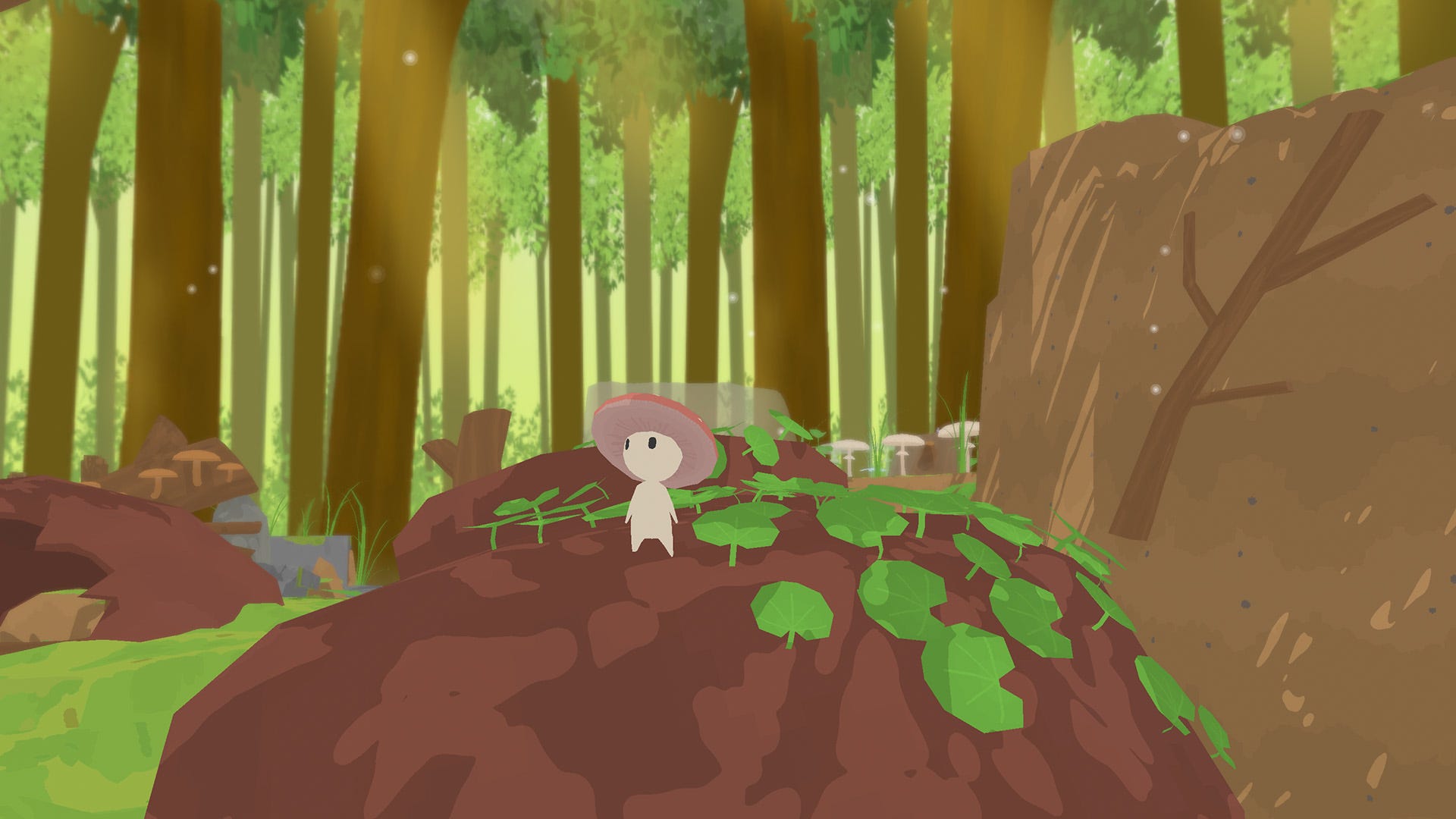 Adorable exploration and platformer game Smushi Come Home has just been shadow-dropped as part of this year's Wholesome Direct, meaning you can play it right now. The game follows the titular Smushi, a small mushroom, as it makes its way out of a forest to get back home. Along the way, it'll meet and help out many of the forest's inhabitants. If the combination of tiny shroom guy, chill exploration, and light puzzling hasn't convinced you, take a look at the game's launch trailer below.
---
Siliconera Saturday, June 10, 2023 3:00 PM
I always wanted a Pokemon game where the rivals get more attention and are more involved. Pokemon Black and White and Pokemon Scarlet and Violet's companions both come close! But I really wanted a sense of greater connection. Probably the best thing about Bytten Studio's Cassette Beasts is how its companion system gives us that with characters. We have these moments where the people are always alongside us, get their own questline moments, and matter. There are even romance options in Cassette Beasts, which basically does everything I'd hope from a Pokemon-like monster collecting game.
In case you're unfamiliar with it, Cassette Beasts involves characters from different parallel worlds and places in time all brought to New Wirral. Everyone's getting by and finding new goals for themselves. Players are found by Kayleigh, who happens to be both a possible companion and romance option in Cassette Beasts. From there, it gets pretty open-ended. There is a story involving creatures called Archangels and getting home, but there are also subplots that can involve characters like Eugene. But even ones not connected to additional, long-running stories can appear, fight alongside you, and become your friend. Like Barkley. Barkley is a good boy.
[caption id="attachment_966863" align="alignnone" width="1200"]
Screenshot by Siliconera[/caption]
What's great about this system first and foremost is that the introductions tend to be handled well. Kayleigh and Eugene are both introduced as part of the story. You get to know them fairly well over the course of that questline. Others come up as you explore the world and find them at different places. You benefit in not only getting a companion in these Cassette Beasts characters, but someone genuinely useful. Each one fights alongside you in battle and can fuse with you to become a more powerful creature.
The interactions end up feeling natural, and never really forced. You can get involved with character quests for them. These reveal more about their backgrounds, motivations, and personalities. When you stop at campfires to rests, you'll engage in conversations. Some of these will be unique. For example, Barkley might get some treats or pets, while you'll talk about specific topics with the human allies. Bonds form as you fight alongside each other and go through quests, so it isn't like there are forced "event" scenes that come across as unnatural. You're spending days and weeks exploring New Wirral. It makes sense.
[caption id="attachment_966864" align="alignnone" width="1200"]
Screenshot by Siliconera[/caption]
The way Cassette Beasts handles romance between the companion characters is also pretty tactful. You aren't automatically forced into a relationship just because you did spend all that time together. After the companion quest is done and you max out all five of their hearts, a conversation comes up. You have the option to pursue something more or not. And if you do, you get an extra cutscene and new dialogue. It feels tactful, but not overbearing or like it changes the focus of the adventure.
It all just works so well. These people we are spending time with become a part of our virtual lives. Bytten Studios seems to get how Cassette Beasts characters could start meaning something to us, and gives us this relationship system with companions that feels fulfilling without changing the focus or getting overbearing. It's quite a welcome bonus.
Cassette Beasts is available for the Nintendo Switch, Xbox One, Xbox Series X, and PC.
The post Cassette Beasts' Companions Are What I Always Wanted from Pokemon Rivals appeared first on Siliconera.
---
Siliconera Saturday, June 10, 2023 1:06 PM
Each year among the various game showcases, there's the Wholesome Direct. It's a presentation focused on titles designed to be cozy or pleasant. The 2023 installment aired on June 10, 2023 and fell under the Summer Game Fest umbrella. While the official Twitter account teased many of the trailers that would appear and titles that would be present, here's a quick roundup of some of the more notable games that appeared during the presentation. Four titles were shadowdrops, with Frogsong, Life After Magic, Smushi Come Home, and Toaster Ball available now.
Here's the list of Wholesome Direct 2023 games. Most of them are indie titles, and many are multiplatform ones. If a release date was mentioned, it's included in the list.
Athenian Rhapsody
Baladins - early 2024
Beastieball
Botany Manor
Bubblegum Galaxy
Button City Soccer Days
Campfire Cat Cafe
Ducky's Delivery Service
Everdeep Aurora - 2024
Fall of Porcupine
Fishbowl
Feed All Monsters - June 22, 2023
Fields of Mistria - 2024
Flutter Away - August 3, 2023
Frogsong - available today
Garden Buddies
Garden Witch Life - closed beta live
Go-Go Town - July 3, 2023 PC playtest
Gourdlets
Grimoire Groves
The Guardian of Nature
A Highland Song
Henry Halfhead
I Am a Caterpillar
Kamaeru
KarmaZoo
Kibu
Lakeburg Legacies - July 20, 2023
The Last Alchemist
Let's Revolution
Life After Magic - available today
Little Friends: Puppy Island - June 27, 2023
Little Nemo and the Guardians of Slumberland
A Little to the Left: Cupboards & Drawers DLC - June 27, 2023
Loftia
Magical Delicacy
Manita's Kitchen - October 23, 2023
March of Shrooms
Mars First Logistics
Mineko's Night Market - September 26, 2023
Mirth Island
Moonstone Island
Orange Season -
The Palace on the Hill - August 2023
Pekoe
Petit Island
Pizza Possum
Quilts & Cats of Calico
Sanya
Smushi Come Home - available today
Snacko
Snufkin: Melody of Moominvalley
Solarpunk - 2024
Sopa
Spirit Swap
The Star Named Eos
Station to Station
Sticky Business
Story of Seasons: A Wonderful Life - June 27, 2023
Surmount
Sushi Ben - 2023
Tall Trails
Tiny Book Shop
A Tiny Sticker Tale
Toaster Ball
Townframe
Townseek - early 2024
Tracks of Thought
Unpacking - mobile launch in 2023
Usagi Shima - September 1, 2023
Venba - July 31, 2023
While the Iron's Hot
Wood & Weather
Word Factori
Wylde Flowers - new updates
There's also a dedicated Steam page for the event for wishlisting and easily accessing demos.
Here's the full presentation:
https://www.youtube.com/watch?v=hHPF2g1HyLs&ab_channel=WholesomeGames
In case you missed it, the 2022 Wholesome Direct game roundup also featured a wide range of titles.
The post Here Is the Wholesome Direct 2023 Game Roundup appeared first on Siliconera.
---
Siliconera Saturday, June 10, 2023 11:00 AM
Beverage brand G FUEL announced its latest collaboration, this time with HoYoVerse and Genshin Impact. The company will release a new flavor called Traveler's Ale inspired by the series. A wait list is open ahead of the launch of pre-orders, which will happen on June 21, 2023. The Collector's Box itself will ship in September 2023 and come with a shaker cup.
The collaborative flavor is called Traveler's Ale, which tastes like Cactus Lime. The 9.9oz tub contains 40 servings and comes as part of the Traveler's Ale Collector's Box set, which is priced at $59.99. Alongside the drink mix, the Traveler's Ale Collector's Box also includes a 24oz steel shaker cup adorned with Paimon herself.
The G FUEL and Genshin Impact collaboration collector's set is only available through the official site. Currently, you can sign up for the wait list on G FUEL's website to be ready for when pre-orders launch on June 21, 2023.
Here's a closer look at the Collector's Box and everything it includes:
[gallery size="full" ids="967580,967579,967578,967576,967577" link="file"]
This isn't the first time that G FUEL collaborated with developer for a video game branded drink. For example, we've seen Sonic the Hedgehog flavors that tastes like peach rings and chili dogs and a Resident Evil 8 flavor that tastes like Lady Dimitrescu's blood (melon, apparently).
The Genshin Impact G FUEL Traveler's Ale Collector's box is set to ship in September 2023. Genshin Impact is available on the PS4, PS5, PC, and mobile devices.
The post Genshin Impact G FUEL Flavor and Collector's Box Announced appeared first on Siliconera.
---
Siliconera Saturday, June 10, 2023 9:00 AM
Mistaken identity is a common theme in romance manga and manwha, and A Business Proposal is Yen Press' latest series to dabble in the concept. However, it almost feels like an overload of "who's who" early on. While it is a lot, it is still a fun read and seems like there's a potential for things to calm down now that the concept's completely settled.
Hari Shin isn't in the best place as A Business Proposal's first volume begins, as the manhwa's heroine dealing with two heavy hits. Someone she's been in love with for a long time revealed he has a girlfriend, and decided the best way to let her know was to invite her to lunch to — surprise — meet her. Her parents' restaurant was hit hard by an avian flu incident, so she's helping to support them. However, her friend Yeongsun Jin offers a solution to help with one of those problems. Her family wants her to get married and arranged a blind-date and meeting with Taemu Kang, a similarly rich man whose grandfather who wants him to get married. Yeongsun will pay Hari to go in her place and make a terrible impression to screw things up enough that this won't be an issue.
Naturally, it doesn't go that way.
Hari shows up in makeup, a wig, and out-of-character clothing. She behaves poorly and insists she's the most outlandish kind of woman and into the sorts of activities and relationships a corporate, rich, and stereotypically elitist person wouldn't be into. The thing is Taemu, in an effort to get things over with, decided he'd just marry the her before they met to be done with the waste of time.
What follows ends up being a comedy of errors in many ways. Hari will behave even more poorly and panic. Taemu will be amused by the situation and her antics and continue to press the idea of them getting married. Yeongsun will similarly panic and get amusingly frustrated, because now her family thinks that a marriage is a possibility.
There are times when it's almost overkill as a result. This is because there isn't just one case of mistaken identity between Hari and Taemu. Over the course of this first volume, there are two additional incidents involving major characters. Some of the situations I did actually appreciate. For example, Yeongsun and Taemu's assistant Sunghoon Cha find themselves in this sort of situation. The chemistry between the two of them is genuinely delightful, and offers a more peaceful contrast to the drama surrounding Hari and Taemu. But the fact that all three of these do happen in the first 14 chapters of the A Business Proposal manhwa can feel like a lot. Especially if you read it all in one sitting.
All this said, I'm quite interested to see where things go in the second volume of the A Business Proposal manhwa. It feels like Haehwa and Narak spent the bulk of the first first chapters getting over all of the expected mistaken identity parts of the story, so now the second part can focus on the budding relationship between Hari and Taemu. It also leaves things off in such a way that Yeongsuh and Sunghoon's storyline could become just as compelling. It almost feels like it had to get typical elements from this kind of theme so it could start really opening up. Especially since there are still secrets to deal with and misconceptions to unravel.
A Business Proposal volume 1 is available via Yen Press, and volume 2 of the manhwa will be out on August 22, 2023.
The post A Business Proposal Manhwa Is a Typical Mistaken Identity Romance appeared first on Siliconera.
---
Tabletop Gaming News – TGN Saturday, June 10, 2023 10:00 AM
Last Sword Miniatures, a renowned producer of high-quality game miniatures, has just launched their first dark elves campaign, "The Fallen Lineage," on Kickstarter. The campaign, which is already exceeding expectations, has raised over $21,480, dwarfing its initial goal of $2,149. With 326 backers already on board, the campaign shows no sign of slowing down and …