---
Kotaku Friday, December 10, 2021 6:30 PM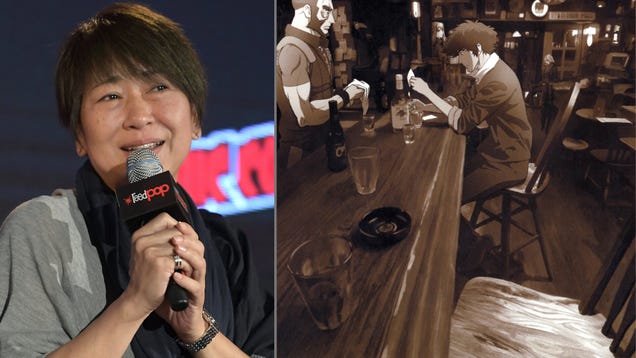 Keiko Nobumoto, the acclaimed writer behind Cowboy Bebop, Tokyo Godfathers, and Macross Plus, passed away on December 1 after a battle with esophageal cancer. The news of her passing was confirmed by fellow anime writer Dai Sato on Facebook. A private funeral service was held for her on December 4. She was 57.
---
Kotaku Friday, December 10, 2021 5:40 PM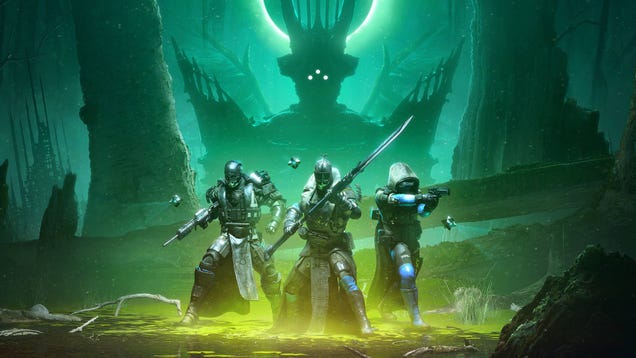 Today, IGN released a massive report on workplace culture, crunch, and hiring practices within Bungie, the development studio behind Destiny and the original Halo series. The report includes dozens of stories from current and former Bungie employees describing a deeply poisonous company culture, and the studio's slow…
---
Kotaku Friday, December 10, 2021 3:40 PM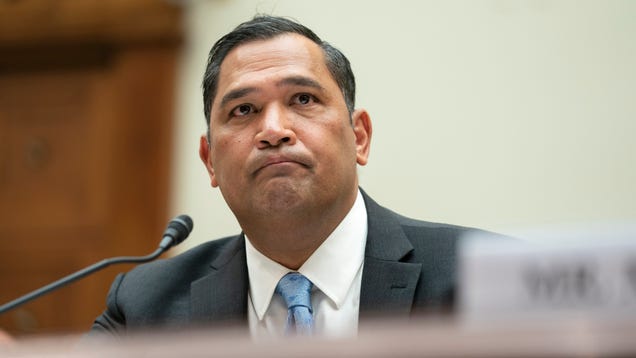 With Activision Blizzard employees more organized than ever in the wake of the company's multiple sexual harassment lawsuits and layoffs in quality assurance, a top executive apparently felt the time was right to send out a fear-mongering email warning workers about the vague "consequences" of unionizing.
---
PCGamesN Friday, December 10, 2021 7:23 PM
Wondering how to get the Gjallarhorn in Destiny 2? The Bungie 30th Anniversary Pack has arrived, bringing with it a myriad of weapons, the new Thorn Armor sets, and various activities paying homage to three decades of Bungie. One of the most interesting weapons players can acquire is the Gjallarhorn, a fan-favourite rocket launcher from Destiny 1 that makes its triumphant return as part of the anniversary celebrations.
Obtaining this massive gold-and-white rocket launcher involves quite a few steps - you must finish a dungeon, collect various components, and re-assemble them to bring this legendary weapon back to life. While these steps demand a certain level of expertise in order to complete them - especially the Grasp of Avarice Dungeon - overall, this Destiny 2 exotic quest is thankfully very straightforward.
To start this fun quest line and acquire a beautiful Gjallarhorn for your arsenal, you must first buy the Bungie 30th Anniversary Pack. Once you've purchased the pack, log in to begin your mission. Here's a step-by-step guide to help you get the Destiny 2 Gjallarhorn and the Gjallarhorn catalyst.
Destiny 2: Beyond Light review
,
Destiny 2 exotics
,
Play Destiny 2
---
PCGamesN Friday, December 10, 2021 6:45 PM
Xbox Game Pass. You know what that is, right? How about Xbox Game Pass for PC? Microsoft seems pretty concerned that you might not understand the latter bit of that concept, and has been making some changes to ensure maximum brand recognition. It's just called PC Game Pass now, and Microsoft has just confirmed - or reconfirmed - a whole bunch of games coming to the service.
The switch to 'PC Game Pass' branding was announced around the Game Awards last night, The service is still $10 USD per month on its own, or $15 bundled with its console counterpart as part of Xbox Game Pass Ultimate. This is essentially just a logo change, but it comes as Microsoft is putting an increasing emphasis on PC Game Pass with computer-focused games like Age of Empires 4 and Total War: Warhammer III, alongside marketing pushes like "game pass has PC games".
While PC Game Pass offers pretty similar benefits to the console version, it's never had complete parity. Outriders, for example, launched earlier this year into Xbox Game Pass on day one - but it only hit PC Game Pass months later. Between those sorts of oversights and the continued (but improving) issues with the PC Xbox app, Microsoft is right to give this version of the service a bit of extra attention.
---
PCGamesN Friday, December 10, 2021 5:14 PM
The next DLC for Cities: Skylines is called Airports, which should give you a pretty good idea of what to expect from the expansion. Airports launches in just over a month across PC and consoles, and the devs have provided a brief trailer teasing the new features you can look forward to.
Airports is scheduled to release on January 25, 2022 at $12.99 USD. The devs say alongside the announcement that "as the release date is over a month away while many within the Cities: Skylines community are taking time away to celebrate holidays and the incoming new year, we will hold off on releasing additional information such as dev diaries or new feature videos until mid-January when everyone is back to experience and enjoy."
Airports will feature modular building, letting you construct your airport however you like, and you'll be able to roll your cargo terminals in there, as well. A progression system will keep you unlocking new options for your airport as you gain approval from travelers. You'll be able to connect your airport through existing transport systems like bus, metro, and train stations.
Cities: Skylines mods
,
Cities: Skylines system Requirements
---
PCGamesN Friday, December 10, 2021 7:07 PM
Earlier this week Ubisoft unveiled its vision for the future of NFT games. Its platform, Ubisoft Quartz, claims to be the first of its type in offering NFTs (non-fungible tokens) that players can acquire, use, and sell within triple-A games - Ghost Recon Breakpoint, in this first case. The reaction has been overwhelmingly negative, with over 38,000 dislikes on the announcement trailer and a storm of complaints from prominent streamers and content creators on social media. At the time of publication, the 'like' count has only just hit 1,400.
You're probably already familiar with the criticisms facing crypto and NFT games. The technology has a potentially catastrophic impact on the environment, they're susceptible to scammers and money launderers, and there are big holes in current regulation. What often gets overlooked in these discussions is why blockchain technology matters for the vast majority of its uses, or indeed how any of this benefits the average consumer.
To be clear, there is potential in the ideas behind contemporary NFT usage - the fundamental concept that it should be easier for creators to protect, sell, and manage their work has merit - but Quartz, much like the rest of the NFT market, doesn't represent those ideals. Quartz is being marketed in loftier terms: empowering consumers through ownership. If you get one of Ubisoft's NFTs (called Digits) then the company says that you own a unique version of an in-game item that you're free to sell to other players. But it's not that simple, and Quartz's terms of use illustrate just how flawed this NFT gambit is.
Ghost Recon Breakpoint review
,
Ghost Recon Breakpoint raids
,
Ghost Recon Breakpoint weapons
---
PCGamesN Friday, December 10, 2021 4:27 PM
After a busy 1943 spent in occupied Italy, you'd imagine SOE crackshot Karl Fairburne would have some well-deserved R&R headed his way. Turns out, no: he's headed to France for another round of airholing Nazi officers in Sniper Elite 5. The sniper game series is set to continue, with the next entry due out in 2022.
Developer Rebellion says this time out, Karl is leading a US Ranger squad whose goal it is to weaken the German defenses in Brittany. While there, he links up with the French resistance movement and learns of a secret Nazi project called Operation Kraken. It's up to Karl and his new pals to put an end to Kraken before it can scuttle the Allies' plans to invade France.
Rebellion says Sniper Elite 5's maps are based on real-world locations in France, and they're the biggest the series has seen yet. They feature multiple infiltration and exfil points, which give players more creative freedom for planning their assassination missions each time. With improved co-op implementation, you can opt to bring a friend along and share items, give commands to each other, and even patch each other up after scrapes with enemy forces.
---
PCGamesN Friday, December 10, 2021 2:31 PM
We officially know that there's going to be more Assassin's Creed Valhalla DLC, and unofficially a whole lot of apparent details on that content have leaked over the past few months. Now, Ubisoft is teasing an announcement for the game early next week, and it's pretty safe to guess that this will serve as a reveal for the game's next major bit of content.
The reveal will take place on Monday, December 13 at 9am PST / 12pm EST / 5pm GMT via YouTube. The devs simply say that "there is more to come on Assassin's Creed Valhalla". The 'save the date' video features a bunch of carved images ringed in frost on one side and flame on the other.
Ubisoft is preparing the way for new Assassin's Creed Valhalla content with title update 1.4.1, due to land next week. It's a chonker - nearly 80GB on PC, owing to a file restructure aimed to reduce file size and improve performance - and will include a host of new difficulty and stealth options.
Assassin's Creed Valhalla review
,
How long is Assassin's Creed Valhalla?
,
Buy Assassin's Creed Valhalla
---
PCGamesN Friday, December 10, 2021 2:09 PM
Telltale Games - that is, the new Telltale Games, a new studio that's picked up the assets of the old - announced a new game based on The Expanse last night at The Game Awards. This comes two years after the studio announced The Wolf Among Us 2 at the 2019 edition of the show, and fans have been disappointed with the lack of updates.
"Back in December of 2019, we revealed TWAU2 going into pre-production," the devs explain in a message to fans. "The team is hard at work, but you may have noticed we did not have anything new to say about it for The Game Awards." They tease an appearance in the next issue of Game Informer, which will have a feature on the new Telltale.
"We promise to have something else you can really sink your teeth into early next year!" Teeth, wolf… You can probably do the math on that teaser, but it sounds like we'll be seeing more from Wolf Among Us 2 in the early bits of 2022.
---
Rock Paper Shotgun Latest Articles Feed Friday, December 10, 2021 6:12 PM
Tchia was one of the best looking game's at last year's Game Awards, and looked even better at this year's PlayStation Showcase. It's simultaneously a bit Wind Waker, a bit Breath Of The Wild, and a bit Disney. This year's trailer has all of the above, plus more of the animal and object possession and the ways you can use it in combat. Lovely stuff. Watch it below.
---
Rock Paper Shotgun Latest Articles Feed Friday, December 10, 2021 5:44 PM
If you gotta get into trading digital assets, let them be organs in Space Warlord Organ Trading Simulator. It's a trading sim in which you can buy and sell organs, in space, including an in-game stock market. It's out now.
---
Rock Paper Shotgun Latest Articles Feed Friday, December 10, 2021 4:50 PM
Oh hello. Google have announced that they're bringing Android games to PC next year, allowing folks to play the games they've bought via the Google Play Store directly on Chromebooks and Windows PCs. This is great news.
---
Rock Paper Shotgun Latest Articles Feed Friday, December 10, 2021 4:08 PM
I'm not sure I've ever once in my life typed "Xbox Game Pass For PC," preferring to drop the last two words when writing about Microsoft's game subscription service here on a PC games website. In future I won't have to produce my own Radio Edit, however. During last night's Game Awards, Microsoft announced that the service, on PC, is now simply called PC Game Pass.
---
Twinfinite Friday, December 10, 2021 6:25 PM
---
Twinfinite Friday, December 10, 2021 5:39 PM
---
Twinfinite Friday, December 10, 2021 3:18 PM
---
Destructoid Friday, December 10, 2021 7:00 PM
---
Destructoid Friday, December 10, 2021 6:40 PM
---
Destructoid Friday, December 10, 2021 6:00 PM
---
Destructoid Friday, December 10, 2021 5:30 PM
---
Destructoid Friday, December 10, 2021 5:00 PM
---
Destructoid Friday, December 10, 2021 4:30 PM
---
Destructoid Friday, December 10, 2021 4:00 PM
---
Destructoid Friday, December 10, 2021 3:30 PM
---
Destructoid Friday, December 10, 2021 3:00 PM
---
Destructoid Friday, December 10, 2021 2:30 PM
---
Destructoid Friday, December 10, 2021 2:00 PM
---
PC Invasion - FeedDDD Friday, December 10, 2021 4:00 PM
Cave Story remains one of the most well-regarded indie games, and it left an impact on the indie landscape as a whole. With this in mind, it makes sense that the game would see a hefty amount of rereleases and updated versions, including Cave Story+, which dropped on Steam back in 2011. But even after all these years, it seems that Cave Story creator Daisuke Amaya still has one more substantial treat in store for fans of this IP. Just today, Amaya dropped a brand new spinoff of Cave Story, titled Cave Story's Secret Santa, onto online stores. While it will only stay up for a limited time, players can try it out completely for free. According to the GOG.com page, Cave Story's Secret Santa functions as "a bite-sized side story of stealth and puzzle solving, with familiar characters and settings from Studio Pixel's classic adventure." As the title implies, this brief adventure aims to get players into the holiday spirit, as it stars a "cowardly Mimig...
---
PC Invasion - FeedDDD Friday, December 10, 2021 3:30 PM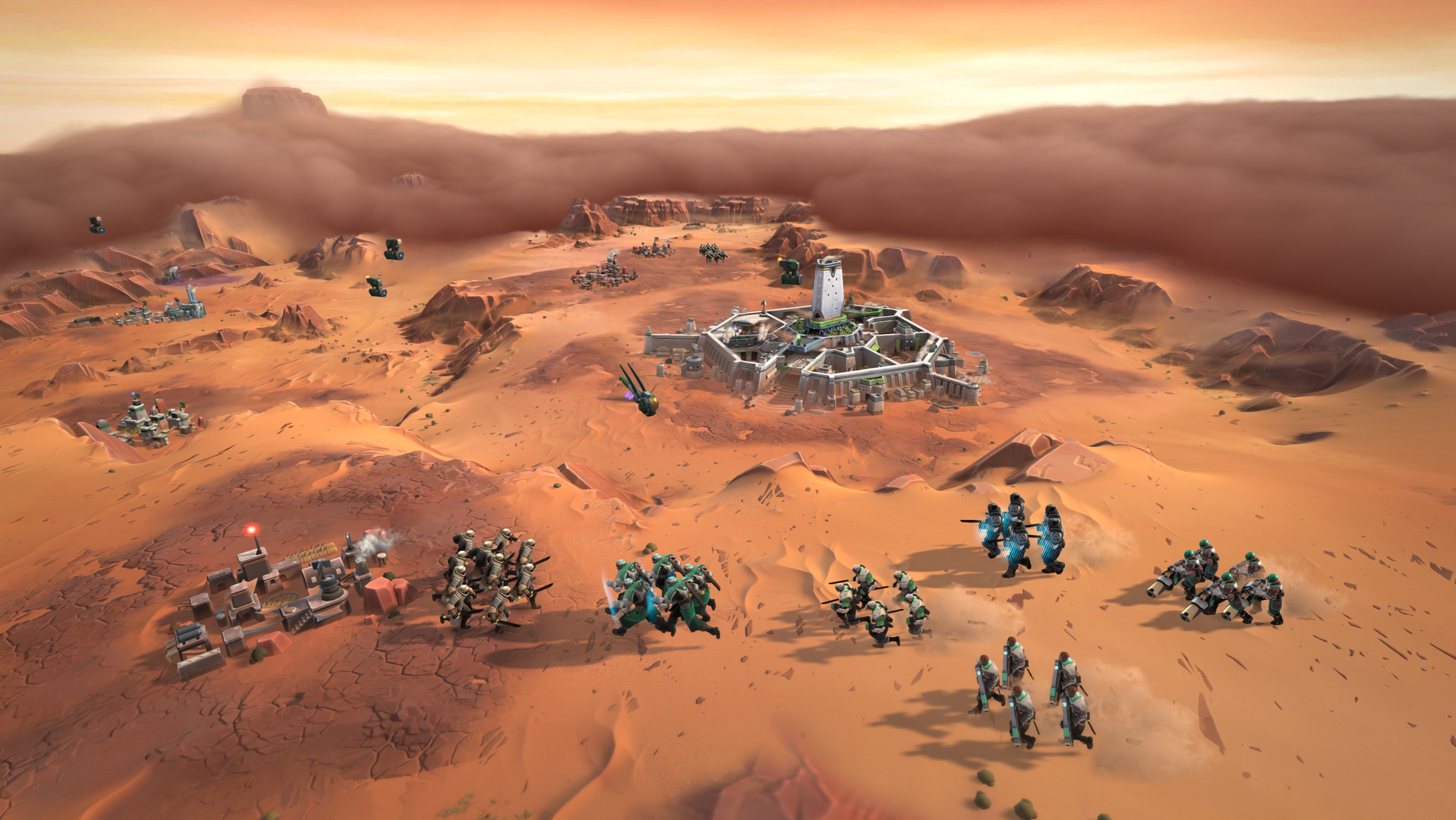 The Game Awards 2021 was so packed with game announcements that there was hardly any time for awards. Not that we're complaining. New games and progress on titles in development are what we tuned in for. One of the new titles revealed with a trailer at the ceremony was Dune: Spice Wars. You can check out footage of the real-time strategy with 4X elements down below. The trailer is really more of a teaser. It just shows a battle waging inside a city on Arrakis. You do get to hear the various houses proclaiming their rights and intentions, including House Atreides, House Harkonnen, and the Fremen. And you can see a worm briefly launch out of the sand. As you would imagine, Dune: Spice Wars is set on Arrakis — that's where the spice is. So, that's where the money is. You will be able to play as one of several factions, but the only two revealed so far are House Atreides and Harkonnen. Dune: Spice Wars gameplay elements Since Dune: Spice Wars includes both RTS and 4X gamep...
---
PC Invasion - FeedDDD Friday, December 10, 2021 3:00 PM
Shotguns have always been a staple of Battlefield. Franchise fans who played some of the older games will surely remember the monster that was the M1014 on Battlefield 4 or even Bad Company 2's Model 870. Unfortunately, Battlefield 2042 does not continue this trend with both the MCS-880 and 12M Auto shotguns lacking in firepower. Regardless, with the right the MCS-880 build and playstyle, it is still possible to secure some impressive kills in Battlefield 2042. Note: For more information about EA's FPS, check out our Battlefield 2042 guides and features hub. Battlefield 2042 MCS-880 Loadout Sight: Fusion Holo Ammunition: Flechette Shell Underbarrel: LS-1 Laser Sight Barrel: Factory Barrel Secondary Weapon: MP28 Gadget: C5 Explosive Throwable: Prox Sensor The MCS-880 excels at something Battlefield 2042 isn't necessarily known for — close-quarters combat. This game is defined by its large maps that feature plenty of flat open areas. Shotguns don't ...
---
PC Invasion - FeedDDD Friday, December 10, 2021 2:30 PM
In the chaotic flurry of game announcements during last night's The Game Awards, you may have missed the changes coming to Game Pass. Microsoft revealed in a rather musical trailer that Xbox Game Pass for PC has dropped the 'Xbox.' Now, the service for PC users is just PC Game Pass. Frankly, it's a good change, as it reduces any confusion with the console name. Microsoft doesn't appear keen on using the Xbox name as a universal brand across its services. But it is still part of the Xbox brand, just named different. The new name was shown briefly at the end of trailer covering the name change. It featured Dave & GaTa, two people whose identities completely escape me. But I guess their known musicians, as they ended off the trailer rapping about PC games. Honestly, I was more distracted by all the game codes that plastered the trailer. The PC Game Pass Twitter account followed up with a bit more info. Well, I suppose it's arguably importa...
---
PC Invasion - FeedDDD Friday, December 10, 2021 2:00 PM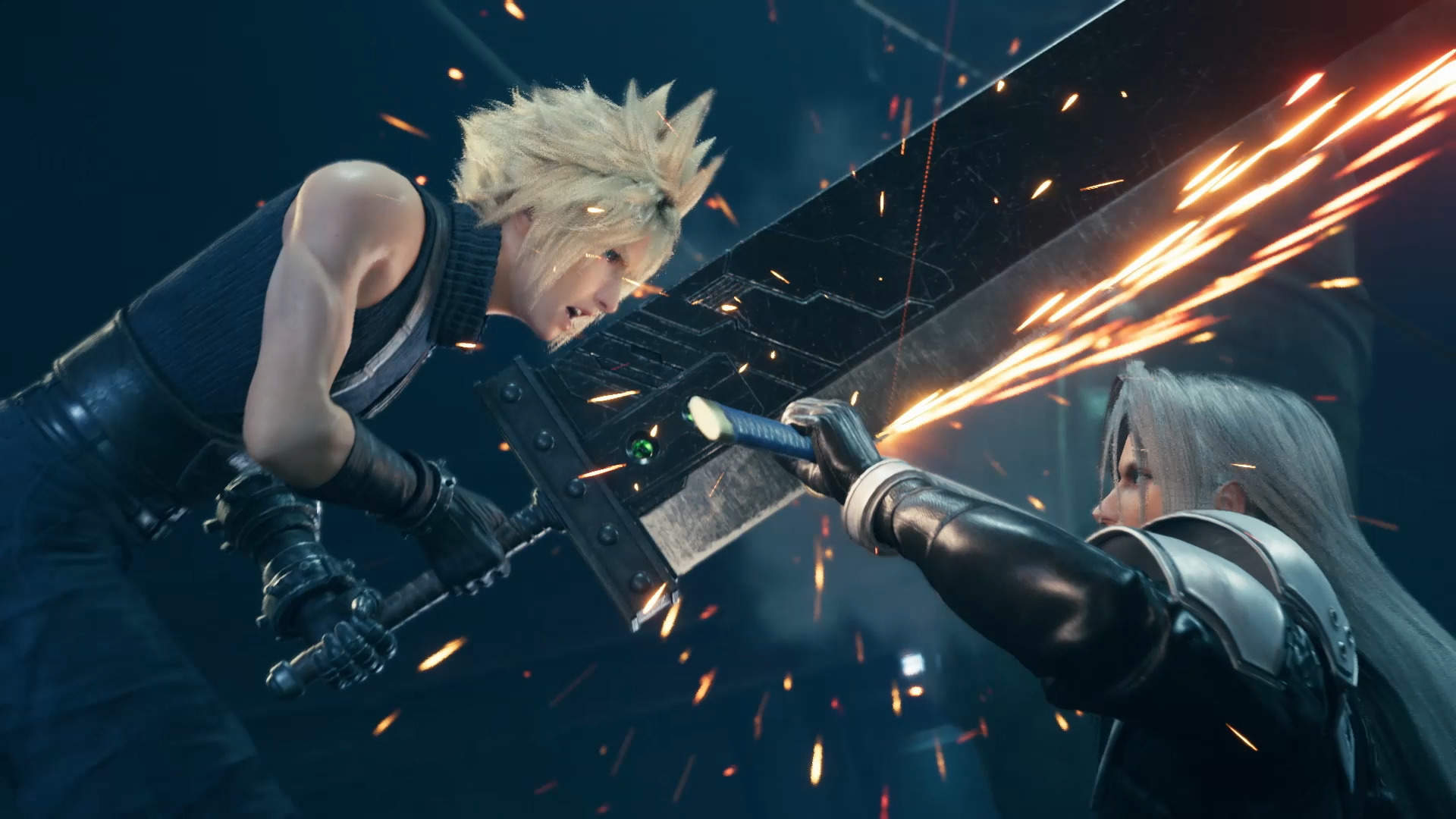 Final Fantasy VII Remake and its Intergrade DLC is coming to PC next week. Announced at The Game Awards on Thursday, it'll come as an Epic Games Store exclusive on December 16, for $69.99. This news may not come as a complete surprise to anyone who's been following the recent leaks and rumors. Particularly, the Nvidia GeForce NOW leak that made reference to several unreleased games and ports. Of course, the contents of that leak still remain mostly unconfirmed, and people should take it with a healthy dose of salt. Time to buy Final Fantasy VII…again Final Fantasy VII Remake was already an impressive looking game on PS4 and PS5. Now, with the power in modern PCs, it's probably going to look and perform even better. That is, if you have a PC that's powerful enough to run it on its highest settings. It recommends an Intel Core i7-3770 or AMD Ryzen 3 3100, 12 GB of RAM, and a GeForce GTX 1080 or Radeon RX 5700. These specs are recommended if you pla...
---
Tabletop Gaming News Friday, December 10, 2021 6:00 PM
---
Tabletop Gaming News Friday, December 10, 2021 5:00 PM
---
Tabletop Gaming News Friday, December 10, 2021 4:00 PM
---
Tabletop Gaming News Friday, December 10, 2021 3:00 PM
---
Player Assist | Game Guides & Walkthroughs Friday, December 10, 2021 5:15 PM
With her quick and deadly strikes, Keqing shines as a DPS (damage-per-second) character. Keqing's combat methods offer different play styles depending on a player's preference. Of course, different combat styles required different equipment. Thus, in choosing the best sword for Keqing you will have to consider the build you are going for. Below are the […]