---
Kotaku Friday, November 19, 2021 10:00 PM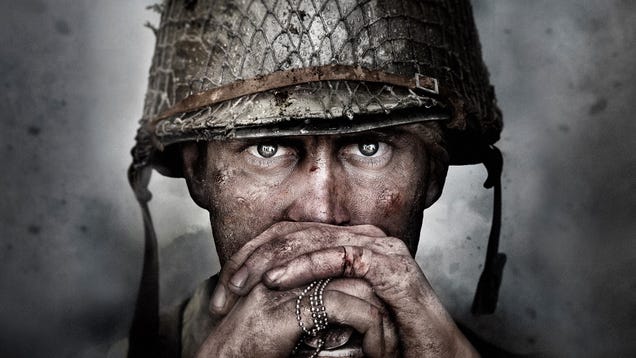 A California lawsuit earlier this year alleged sexual harassment, discrimination, and a pervasive "frat boy culture" at Call of Duty publisher Activision Blizzard. At least in one instance, that culture included an employee signing all of his work emails as "1-800-ALLCOCK."
---
Kotaku Friday, November 19, 2021 7:20 PM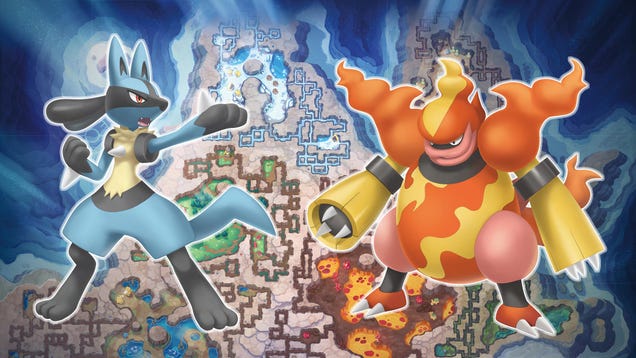 A new Pokémon is out in the wild. Well, an old Pokémon is out in the wild, resprayed to look and feel like a new Pokémon. Yes, Pokémon Brilliant Diamond and Shining Pearl, released for the Switch on November 19, are by all accounts faithful but unimaginative remakes of the 2006 generation-IV DS games. That means they…
---
Kotaku Friday, November 19, 2021 6:45 PM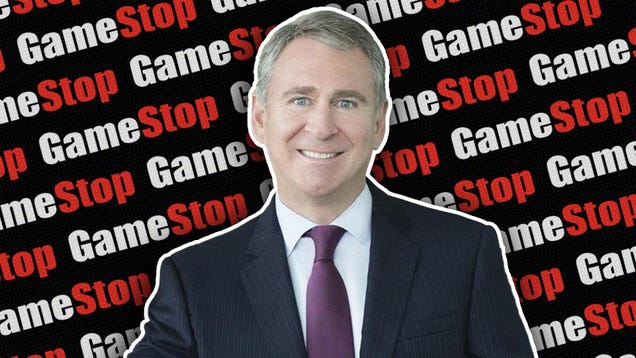 Here are some words I never thought I'd type: the hedge fund CEO that bailed out GameStop short sellers earlier this year just secretly outbid a hyped-up bunch of crypto lords for an ultra rare copy of the original U.S. Constitution. Earlier this year, billionaire Kenneth Griffin became public enemy number one for…
---
Kotaku Friday, November 19, 2021 5:45 PM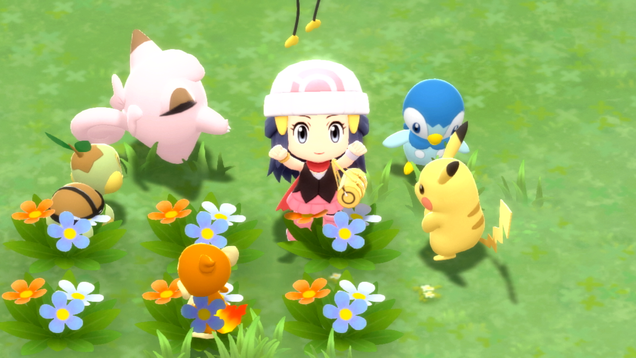 Players are once again on the hunt for shiny Pokémon, those incredibly rare, incredibly sought-after variants, in the latest batch of games. And while Pokémon Brilliant Diamond and Shining Pearl only just came out today, thanks to leaked early copies and the efforts of dataminers, we already have a pretty good idea…
---
Kotaku Friday, November 19, 2021 5:15 PM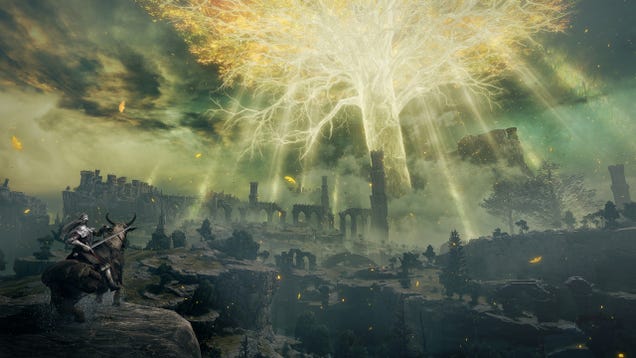 From Software, as you may already know, has a new game coming out early next year. It's called Elden Ring, and after spending a few hours with it during last week's preview, I'm here to say that it's shaping up to be something really special.

---
Kotaku Friday, November 19, 2021 4:45 PM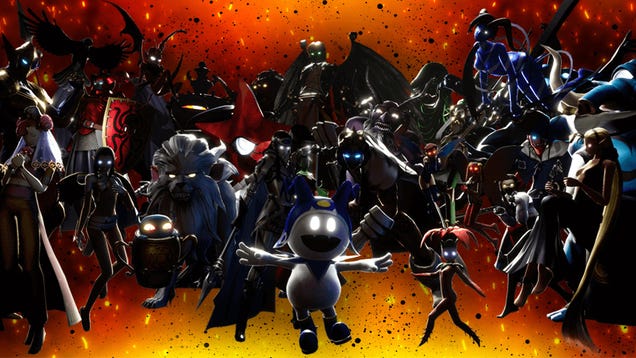 It's rough being a demon in Shin Megami Tensei V. The demonic netherworld is a barely hospitable wasteland even when there's not a blue-haired anime boy beating up your friends and collecting them like Pokémon. Honestly, I can't even blame these creatures for occasionally getting cheeky.

---
Kotaku Friday, November 19, 2021 4:30 PM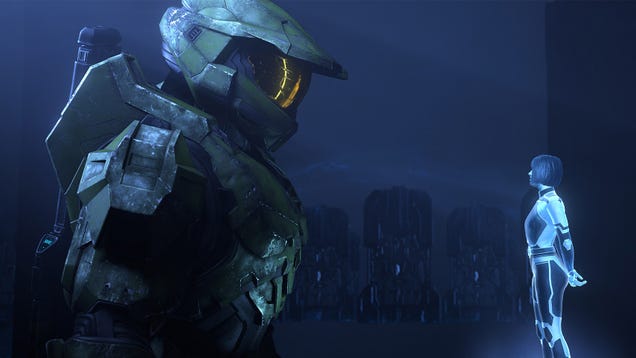 Halo Infinite has had one hell of a week. On Monday—the sci-fi franchise's 20th birthday—series stewards 343 Industries surprise-released Halo Infinite's multiplayer mode, weeks ahead of schedule, to instant-zeitgeist reception. Today, various sites published glowing previews of the first few hours of its campaign. (…
---
PCGamesN Friday, November 19, 2021 6:44 PM
Gunfire Reborn had a quiet launch into Steam Early Access back in May 2020, but after a few updates, its combination of Borderlands-style loot shooting and elements of roguelike games drew players in by the tens of thousands. Now it's finally out for real, and it's continuing to keep those players coming back.
You take control of a hero character with their own special abilities, picking up randomly-generated weapons as you blast your way through randomly-generated levels - either on your own, or in co-up for up to four players. In strict genre terms, this is a roguelite, as you'll regularly unlock additional options to start new runs in new ways.
"V1.0 indicates the end of Early Access and a new beginning," as the devs explain in the launch announcement. "The current version still needs to be further improved, but we have faith in polishing the game into a better one that will satisfy you all through unceasing tweaks and updates. We will appreciate every piece of feedback and suggestions from you as always and never stop to improve the game."
---
PCGamesN Friday, November 19, 2021 6:18 PM
True Crime: Streets of LA is a generally well-liked open-world game of the post-GTA 3 era. Eventually, the series developed into the excellent 2012 game Sleeping Dogs. But in between those two points lies True Crime: New York City, an overambitious mess of a game with a legendary selection of bugs and glitches. Now, at least, it's given GameCube emulator devs a way to make Dolphin better.
"Over the course of seven years, developers spent hundreds of hours debugging" a particular crash in True Crime: New York City, as the Dolphin devs explain. Any time you would touch a physics object, the game would crash. The original version on GameCube had bugs, sure, but the game didn't just crash like that.
The developers eventually learned that TC:NYC was dividing by zero every time one of those physics collisions would happen. You can get a more technical breakdown in the devs' own words - I'm out of my depth on abstract math - but typically, you don't want computers dividing by zero. Initially, the devs thought this was a bug with Dolphin itself. In the end, they discovered that this was actually how the game was meant to work.
---
PCGamesN Friday, November 19, 2021 5:13 PM
Pronty: Fishy Adventure launched on Steam this week. It's Metroidvania set underwater, which thanks to Aquaria will be a pretty familiar concept to connoisseurs of indie games. But Pronty's standout feature is its weapon, a sort of cyborg swordfish that has a mind of its own, and it gives the game's combat a very fun hook.
You play as Pronty, a little anthropomorphic fishy assigned as a defender of a fallen undersea city. The creatures around that city have mutated due to pollution, and - this being a Metroidvania - you'll have to explore the surrounding waters, fighting monsters and solving puzzles to unlock new abilities that will open access to new areas.
Your javelin attacks wherever you click, and you can mash your mouse button to lay out attacks on the enemies. But Pronty moves slowly while directing the javelin, and you still have to dodge attacks - so basically, you're controlling two characters at once. Eventually you'll get abilities like a dash that marks enemies for extra damage from the javelin's attacks, forcing you to control yourself and your weapon in ever-tighter concert.
---
PCGamesN Friday, November 19, 2021 4:41 PM
When I first listened to Kid A 21 years ago, it transported me to a weird, fractured vision of the near future, where sounds and visuals and themes were all sliced up and repurposed to create a disconcerting and overwhelming sense of menace and alienation. Cut to today, and there's a Radiohead tune you can unlock for your Fortnite lobby screen, along with an official Kid A and Amnesiac art installation in game form. And now, there's a little Radiohead outfit you can get for Fall Guys, too.
The top and bottom of the outfit cost five crowns each, and together they form a 'Crying Minotaur.' It's one of the little hand-drawn creatures you see in Radiohead's liner notes all the time, a little white fellow with pointy ears, big circular eyes, and chompy teeth. I'd always thought they were supposed to be bears.
Anyway, Fall Guys developer Mediatonic says it's teamed up with Radiohead to bring the costume to the game, and I'm curious to know what that collaboration looked like in practice. In my mind, the Mediatonic folks are showing sketches of their ideas for the outfit to Thom Yorke, who is sitting, semi-catatonic, at a grand piano in the basement, repeatedly playing a C minor 7th chord that sounds a bit off.
Fall Guys review
,
The best battle royale games
,
Play Fall Guys
---
Rock Paper Shotgun Latest Articles Feed Friday, November 19, 2021 5:25 PM
Black Friday is a time of excess, kicking off a season of even more excess. In that spirit, I've been thinking about buying four more of my current monitor and lashing them together into a makeshift array using rope fashioned from my corgi's shed hair. There's no way that I could achieve such an impressive display in any other way, certainly not with a single monitor. At least that's what I thought, until hardware ed James reminded me that the humongous Samsung Odyssey G9 exists.
---
Rock Paper Shotgun Latest Articles Feed Friday, November 19, 2021 4:56 PM
Chums, I have a confession to make. For someone writing about Black Friday PC hardware deals, I don't know all that much about PC hardware. Oh, I've been building my own PCs for 20-odd years, I just sort of ran out of storage in my brain around 2011 and now I have to spend ages reading up on the latest developments every time I need to buy a new component. If only I could just slot one of these Samsung 980 Pro SSDs into my brain, I would no longer have that problem.
---
Rock Paper Shotgun Latest Articles Feed Friday, November 19, 2021 4:29 PM
The holiday season, heralded by Black Friday, is often a time for reminiscing about the past. For instance, I remember a time, a few years either side of 2000/Y2K/The Willenium, when really big pockets were a thing. Particularly if you were a bit nu-metal or a bit goth. They were great. There's nothing like walking down the street with your Gameboy banging against your knee. Sadly, as technology shrank faster and faster, so did trousers, until everyone was stuck with skinny jeans that you can't even squeeze a bit of change into. It's especially frustrating as I reckon you could happily fit the lovely Logitech G915 TKL Lightspeed Wireless into one of those big pockets.
---
Twinfinite Friday, November 19, 2021 6:46 PM
---
Twinfinite Friday, November 19, 2021 5:49 PM
---
Twinfinite Friday, November 19, 2021 4:56 PM
Today, WIT Studio posted the first English-subbed trailer for The Girl from the Other Side, an upcoming feature-length adaptation of artist Nagabe's hit manga about a broken world and the curse-causing variants who live as outcasts. We first heard about the project back in March of 2021, as it was revealed that WIT Studio managed […]
The post WIT Studio Unveils English Sub Trailer for The Girl from the Other Side appeared first on Twinfinite.
---
Twinfinite Friday, November 19, 2021 4:35 PM
Freestyle rapping has always always been an amazing art form, as it requires the artist to quickly think of lyrics that are relevant and clever with no pre-planning involved whatsoever. But you know what is even more impressive than simply freestyling? Doing it while streaming a PvP matching in Destiny 2. That is exactly what […]
The post Destiny 2 Streamer Drops Sick Freestyles While Raking Up Kills in PvP appeared first on Twinfinite.
---
Twinfinite Friday, November 19, 2021 4:13 PM
Need a Light? Pick Chimchar Brilliant Diamond & Shining Pearl Tips & Tricks The original Diamond and Pearl games infamously had a severe lack of Fire Pokemon. There are very few native Fire Pokemon in the Sinnoh region and if you wanted to add one to your team, you were limited to mostly very poor […]
The post 5 Beginner Tips & Tricks for Pokemon Brilliant Diamond & Shining Pearl appeared first on Twinfinite.
---
Destructoid Friday, November 19, 2021 8:55 PM
---
Destructoid Friday, November 19, 2021 7:45 PM
---
Destructoid Friday, November 19, 2021 7:00 PM
---
Destructoid Friday, November 19, 2021 6:15 PM
---
Destructoid Friday, November 19, 2021 5:30 PM
---
Destructoid Friday, November 19, 2021 5:00 PM
---
Destructoid Friday, November 19, 2021 4:30 PM
---
PC Invasion - FeedDDD Friday, November 19, 2021 6:15 PM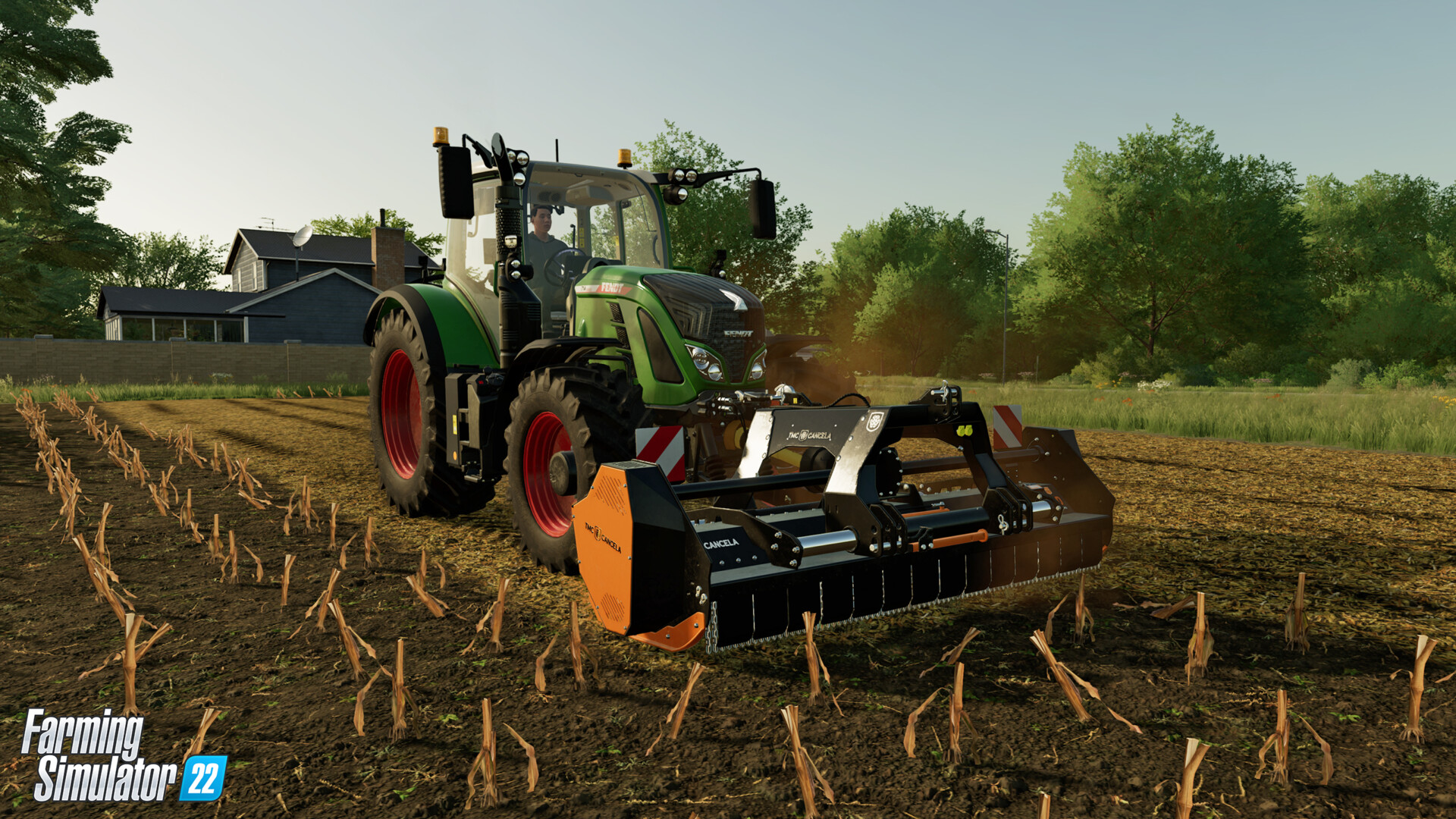 Farming Simulator 22 has had a longer development cycle compared to its predecessors. While developer Giants Software said that the decision to wait an additional year over the norm had to go with developing around the next-gen consoles, that doesn't mean that PC users were shafted in the shuffle. Instead, they'll actually get to enjoy a series first at launch — Nvidia DLSS support. With an RTX graphics card, you'll be able to push the new Farming Sim to a higher level of graphical fidelity that's previously been unseen in the series. Crispier crops The implementation of DLSS allows for the AI rendering tech to increase graphical performance of supported titles. It makes use of the Tensor Core AI processors that are found exclusively on RTX cards. To put it simply, the rendered frames are lower than what's being displayed on-screen, but then the AI moves into to take those frames and upscales them by means of deep learning, resulting in a c...
---
PC Invasion - FeedDDD Friday, November 19, 2021 5:15 PM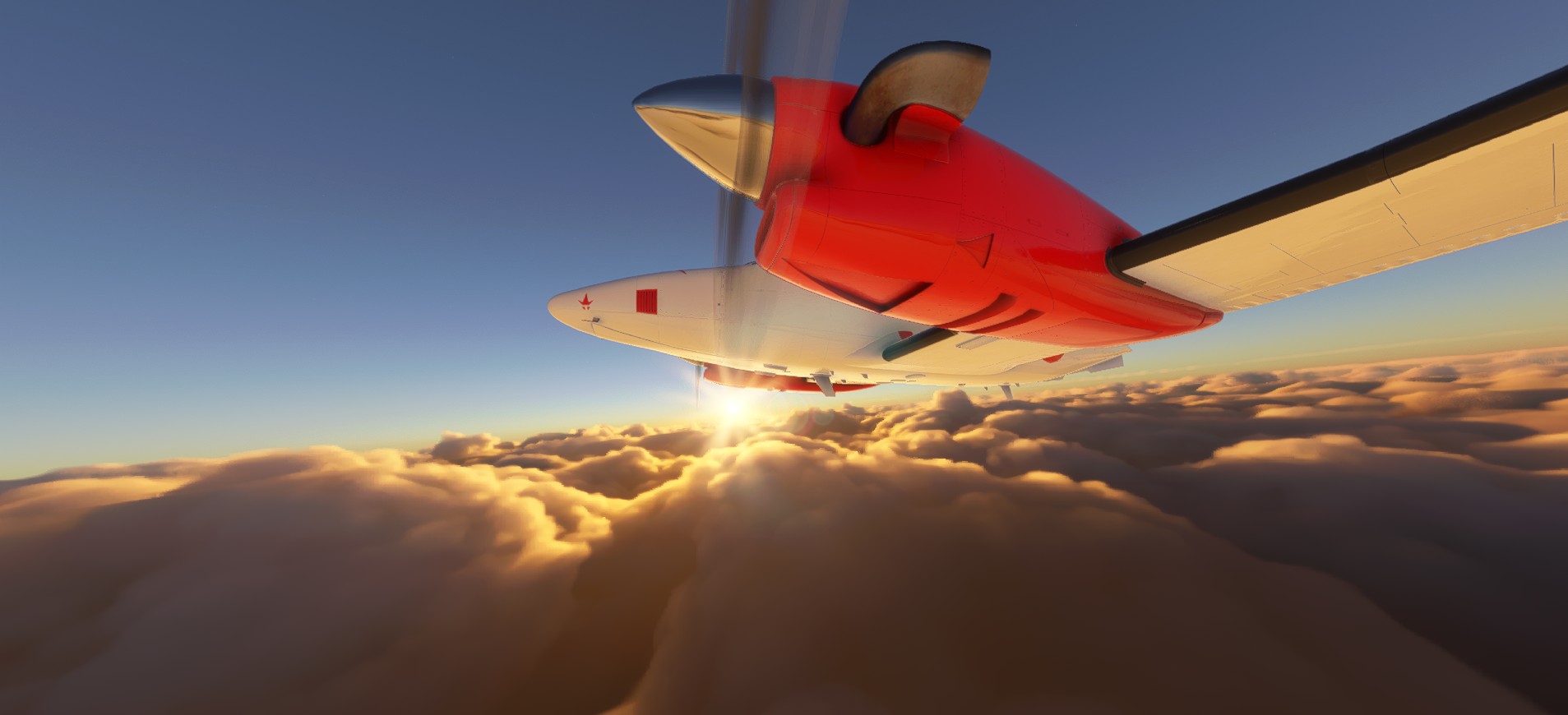 After a series of regular updates throughout the year, Microsoft Flight Simulator has just received its last major patch for 2021. It goes without saying that this one checks all of the major boxes. It features a slew of new planes and sceneries, in addition to graphical upgrades, numerous bug fixes and sim improvements. Dubbed the "Game of the Year Edition," this update formally bumps the sim version up to 1.21.13.0. It includes five completely free and brand-new aircraft for existing users, along with eight new handcrafted airports located across Central Europe and the United States. These come alongside 545 missing airports that have now been added across the United States. Scenery upgrades are also present, resulting in Europe gaining 11 new fully-3D photogrammetry cities. The update also brings new missions and new tutorials. Direct flights to DirectX Intl. In terms of technical upgrades, Microsoft Flight Simulator now finally supports DirectX12 thanks to thi...
---
PC Invasion - FeedDDD Friday, November 19, 2021 4:00 PM
Those who grew up gaming in the 1990s may remember a quirky little series called Earthworm Jim. The series somewhat followed in the footsteps of other platformers like Sonic the Hedgehog, but it separated itself from those games with its incredibly fluid, zany animation and its "anything goes" approach to level design. Having said that, the series essentially died off by the end of the decade, and subsequent attempts to bring the off-the-wall superhero back have not panned out, at least so far. That has not stopped Interplay Entertainment, the owner of the Earthworm Jim rights, from trying. The company recently confirmed that it has a TV series based on the IP in the works. Interplay Entertainment has entered a partnership with APA to create the series, which will see Jim fighting off threats across the galaxy. The TV series will spice up the Earthworm Jim universe with new characters, and it will feature planets that each sport its own "race of anthropomorphic ani...
---
Tabletop Gaming News Friday, November 19, 2021 6:00 PM
---
Tabletop Gaming News Friday, November 19, 2021 5:00 PM
---
Latest Games on Play iDev Games Friday, November 19, 2021 9:36 PM
The earths oceans are in dire straights and need help! Pilot your vessel through the oceans worst garbage patches and collect as much trash as you can!...