---
Kotaku Sunday, December 12, 2021 7:10 PM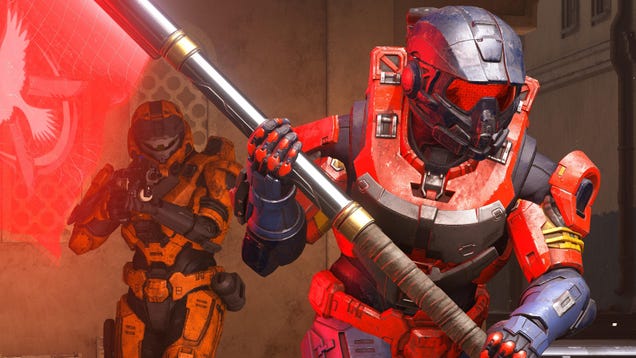 Royal2, a player with Sentinels, has been suspended after Halo Championship Series (HCS) officials determined that he had cheated during a tournament qualifier by "geofiltering".

---
Kotaku Sunday, December 12, 2021 6:00 PM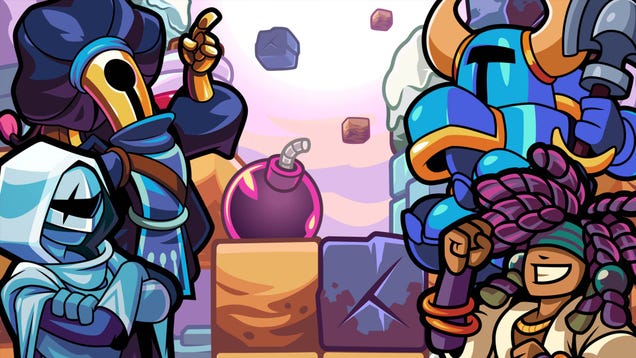 Shovel Knight might be everywhere, but I can't be mad about it. The pixel art hero is back again in a brand new game. This time, however in Shovel knight Pocket Dungeon, the tough shovel-wielding warrior has to solve puzzles to proceed. I assume with a shovel, of course.
---
Kotaku Sunday, December 12, 2021 5:00 PM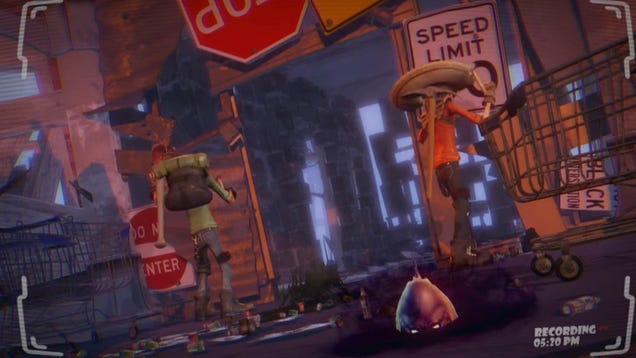 This past Thursday, The Game Awards 2021 happened. It was a messy, ad-filled event that did, every once in a while, give out some awards. But before Geoff Keighley was in charge of The Game Awards, he was running Spike TV's Video Game Awards. And in 2011, a decade ago this weekend, his old award show debuted a trailer…
---
Kotaku Sunday, December 12, 2021 2:45 PM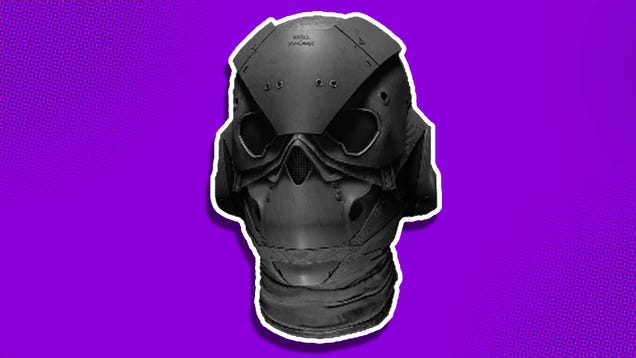 I'd like to go one weekend without having to write or think about NFTs, but apparently, we all live in Hell. I mean, how else do you explain a Ghost Recon NFT helmet that can only be acquired after playing the game for 600 hours?
---
PCGamesN Sunday, December 12, 2021 3:21 PM
New World's release was just over two months ago. It set an absurdly high concurrent player count in the process, with a peak of 913,000. However, the game's first weeks haven't been smooth sailing. Post-launch patches fixed some issues, but introduced several bugs and exploits to the game, requiring rapid intervention and downtime - and in some cases, emergency solutions like disabling trade and rolling back servers.
There has been a sharp decline in the game's active playerbase since launch, but as Amazon Games contend with these unforeseen issues and player feedback, the team is also focused on adding new content and expanding the MMO's world. The first major post-launch update, Into The Void, landed halfway through November, and there's plenty more planned for the coming months, including a New World winter festival.
Following the Into The Void update, we spoke to New World game director Scot Lane to find out more about the team's post-launch priorities, weathering the storm of bugs and exploits, and how Aeternum may change as New World establishes itself as one of the top MMOs around.
New World system requirements
,
New World beginner's guide
,
New World review
---
PCGamesN Sunday, December 12, 2021 1:11 PM
Valve's handheld gaming console the Steam Deck is almost here, and the team has already begun showing off the various carry cases and boxes the gaming PC will come with. Now it's the turn of the Steam Deck 512GB model - the most expensive version - and the exclusive case customers will be getting for their money.
Despite the release date of the Steam Deck being delayed by two months to February 2022 - and that's just for pre-order customers, let alone anyone trying to buy one now - Valve has already begun sharing looks at the console's packaging. This includes a box featuring a few Portal Easter eggs and the neat carry case it comes with.
Now it's the turn of the most expensive edition of the Steam Deck, the 512GB model - which, as the website notes, features an "exclusive carry case" - which at first glance is similar to the ones that come with the other models. As Valve notes on the reveal page, all Steam Deck cases "are functionally identical" - but the 512GB model features "cosmetic differences".
Best SSD for gaming
,
How to build a gaming PC
,
Best gaming CPU
---
WGB, Home of AWESOME Reviews Sunday, December 12, 2021 1:19 PM
German developer Monokel are the new kids on the block, entering the fray with their first project, White Shadows. These are probably the game's I hate reviewing the most because criticising any new developer trying to enter the scene with something cool and different feels like running up to a child and punching them in the kidney. But as I always I write reviews with the player in mind, not the developer. White Shadows is certainly unique and a hell of a debut for a new company in many regards. It shows incredible artistic strength. The gameplay just isn't up to par, however. So let's jump into this.
---
Pivotal Gamers Sunday, December 12, 2021 4:23 PM
Hello fellow gamers. itch.io holds a new giveaway for Moonshot Plan. This is what they say. Get Moonshot Plan for FREE! A few words about Moonshot Plan Gameplay Last minute notes Login with your itch.io account, follow the on-screen instructions to add it to your library. So what are you waiting for? Click on the button below to get you started. It couldn't be any easier! Eager for more? for...