---
Kotaku Tuesday, April 4, 2023 3:30 PM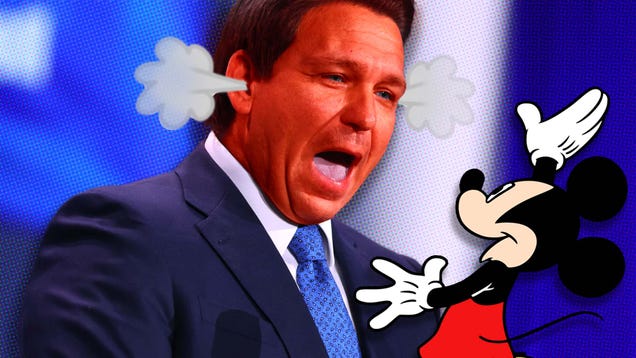 Welcome back, folks, to the ongoing battle between Florida Governor Ron DeSantis and the Walt Disney Company. This week, the two are at it again, with DeSantis calling for a criminal investigation into Disney's lawyers for out-maneuvering his goons and retaining control of the special district that contains Disney…
---
Kotaku Tuesday, April 4, 2023 3:05 PM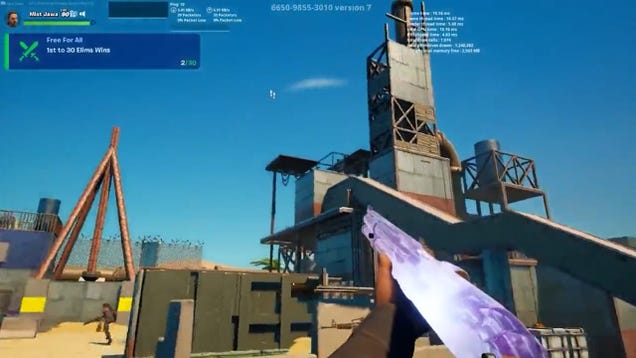 Kotaku reported on March 23, 2023 that Epic Games had outlined specific do's and don'ts when it comes to what kinds of maps creators can build and publish using Fortnite's new Unreal Editor. Essentially, any map from another game (including certain Fortnite maps from previous seasons), isn't allowed. With Call of Duty…
---
Kotaku Tuesday, April 4, 2023 2:30 PM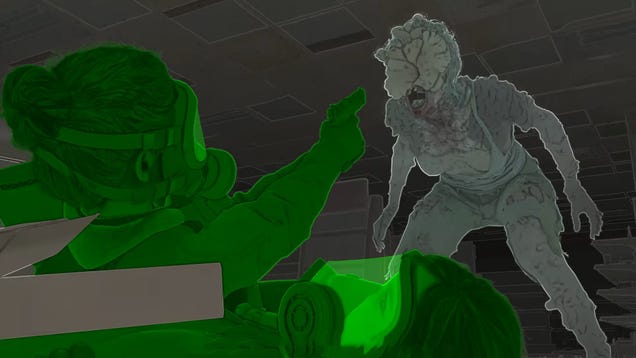 The PlayStation Store is about to get a solid sorting upgrade this week with accessibility tags, a new list of descriptors developers can pin to games to highlight their specific accessibility support, Sony announced in a blog post this week.
---
Kotaku Tuesday, April 4, 2023 2:00 PM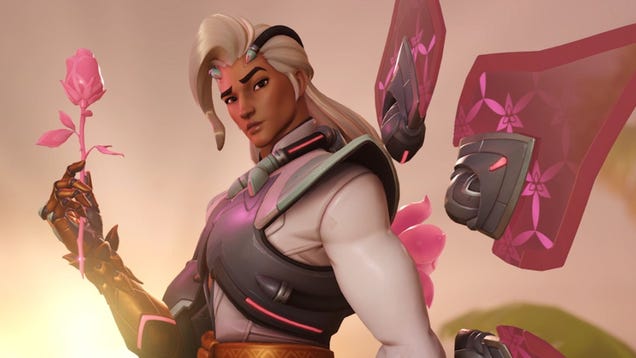 Niran "Lifeweaver" PruksaManee is Overwatch 2's 37th hero, a support character who specializes in plant-based technology to heal and protect his teammates. He's a fugitive on the run from the Vishkar Corporation who was close to DPS character Symettra while at the company's Architech Academy. He's the first character…
---
Kotaku Tuesday, April 4, 2023 1:40 PM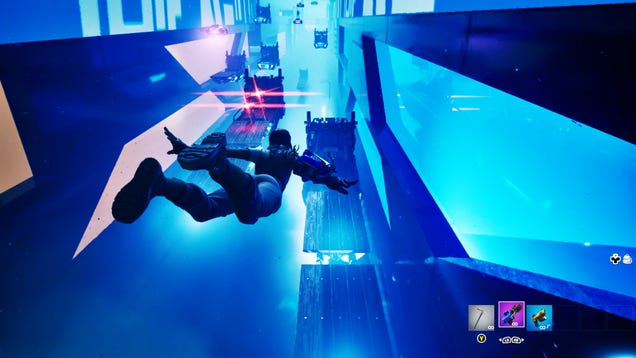 Another day, another wild showcase of talent in the new Unreal Editor for Fortnite. This latest one, titled "Cyber Rush," is by a creator called CooliSushi and combines moody cyberpunk visuals and energetic electronic music with a speedy aerial highway action montage that easily brings to mind the opening of Star…
---
Kotaku Tuesday, April 4, 2023 1:15 PM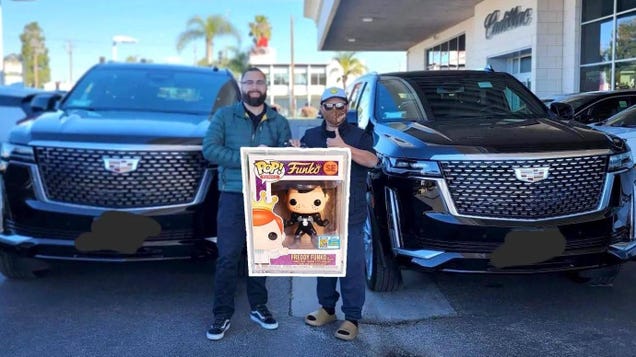 Most Funko Pops are worthless and getting shoveled into landfills right now. But some are extremely rare, going for exorbitant prices in face-to-face meetups. One recent trade gets at just how bizarre the market for certain Funko Pops has gotten, with one collector apparently swapping half a dozen 'Freddy Venom'…
---
Kotaku Tuesday, April 4, 2023 1:10 PM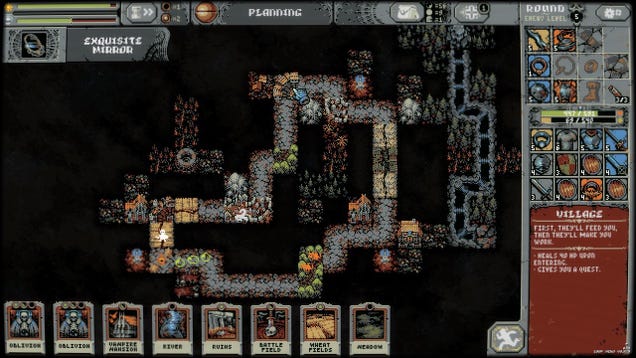 Xbox announced its first round of April Game Pass offerings in a blog post earlier today. I'll cut to the chase and tell you the best part—you can play one of the more intriguing titles, Loop Hero, right now.
---
Kotaku Tuesday, April 4, 2023 1:00 PM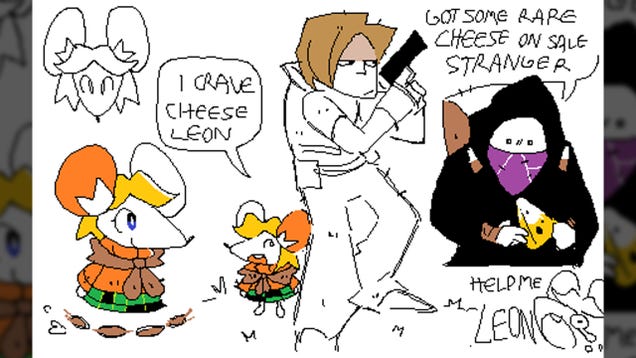 Capcom's social media team has been hard at work churning out a cavalcade of fancams and thirst trap posts to generate buzz for the Resident Evil 4 remake. However, as is the case with most things, it's work created by fans themselves that has more staying power than any corporate-generated meme ever could.…
---
Kotaku Tuesday, April 4, 2023 11:47 AM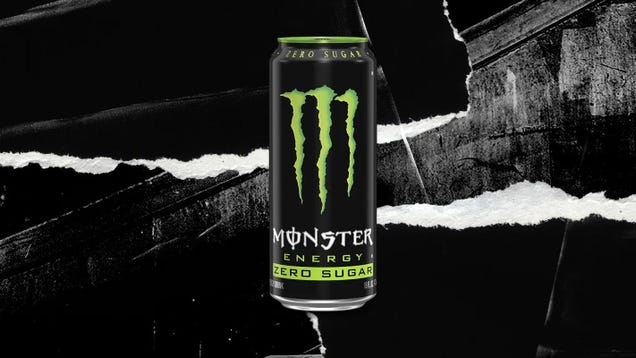 Monster Energy, the energy drink company that puts artificially-flavored gloop in cans next to gaming setups worldwide, is pushing an indie studio to change the name of its game. Glowstick Entertainment's 2020 horror title, Dark Deception: Monsters & Mortals is apparently "confusingly similar to their energy drink,"…
---
Kotaku Tuesday, April 4, 2023 11:15 AM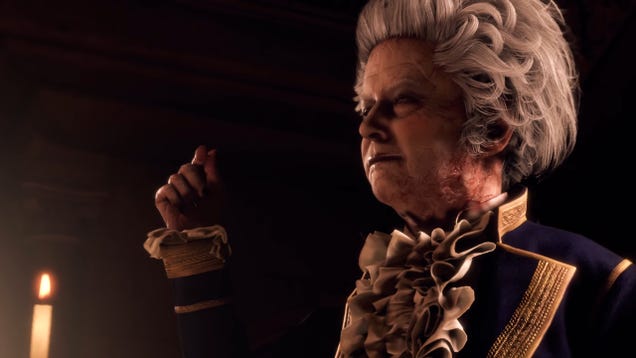 You can quite literally egg one of the Resident Evil 4 bosses to death. Near the end of the castle chapter, players must fight an evil nobleman who fused himself with a parasite queen. You can easily kill him in two hits, as long as you come armed with golden eggs.
---
Kotaku Tuesday, April 4, 2023 11:10 AM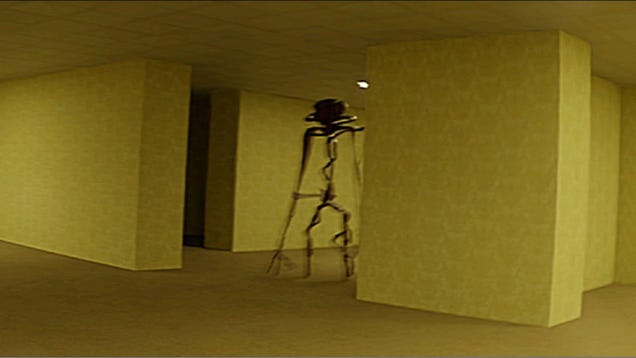 The Backrooms began as an image. Posted on April 21, 2018, a small thumbnail picture appeared on 4chan's /x/ board showing a yellow room, its walls all in the wrong places, with gold-yellow carpets and fading yellow flock wallpaper. It was at once entirely innocuous, and somewhat unsettling. And it just sat there, for…
---
Kotaku Tuesday, April 4, 2023 11:05 AM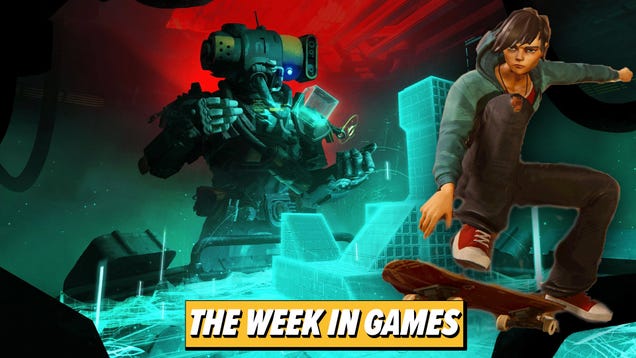 ---
Kotaku Tuesday, April 4, 2023 10:50 AM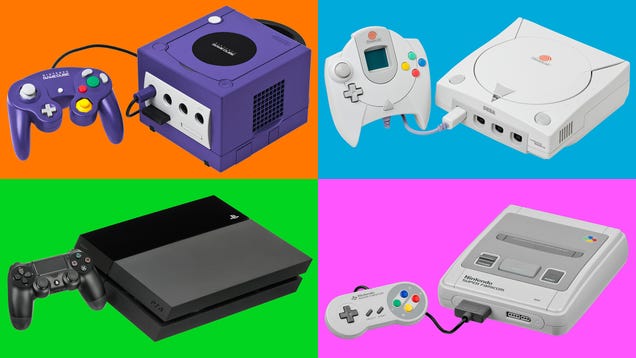 You silly fans. All these years arguing over things you thought were important, like specs, and libraries, and exclusives, and controllers, wasted. Not once have you considered the most crucial thing about a video game console: how good it looks.

---
Kotaku Tuesday, April 4, 2023 10:34 AM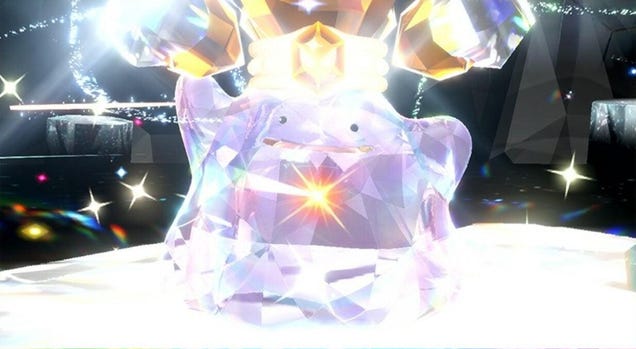 Pokémon Scarlet and Violet's next tera raid event might not sound as exciting as Charizard or Greninja making their debut in Game Freak's latest pair of RPGs, but if you care at all about battling competitively, you'll want to boot up the game to fight these terastalized Dittos.

---
Kotaku Tuesday, April 4, 2023 9:00 AM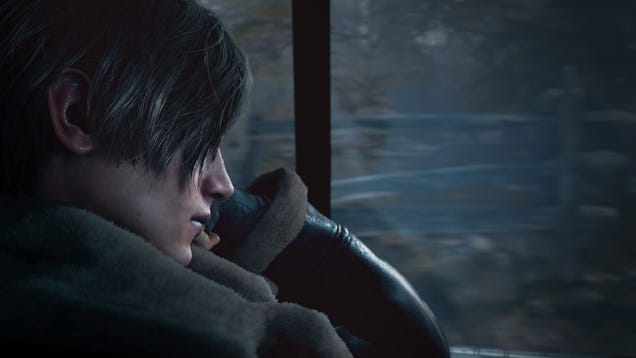 Ever since its 2004 debut on GameCube, Resident Evil 4 has been one of the highest points in Capcom's long-running survival-horror series. Its fresh third-person camera perspective and more action-oriented gameplay meshed perfectly with the careful resource management and horrifying creatures the series was already…
---
PCGamesN Tuesday, April 4, 2023 3:59 PM
Another hotfix for The Last of Us has arrived, and the latest update points towards a crashing solution for Nvidia RTX 3000 graphics cards. In addition to numerous other fixes, Naughty Dog also says it'll work towards eventually ditching the Steam Deck Unsupported badge added to the game's storefront page by Valve.
Best graphics card
,
Best gaming PC
,
Best SSD for gaming
---
PCGamesN Tuesday, April 4, 2023 2:00 PM
As we approach MSI there's a new round of League of Legends patch notes to sink our teeth into - literally, as the MOBA's beloved Cats vs Dogs skinline has made a comeback post-April 1. If you pick up the Nidalee skin you'll probably get the chance to make good use of it, as meta junglers Lee Sin, Sejuani, and Vi are taking the nerf hammer to the face in 13.7.
How much have I spent on League of Legends?
,
League of Legends patch 13.6
,
League of Legends tier list
---
PCGamesN Tuesday, April 4, 2023 2:01 PM
The Overwatch 2 Lifeweaver abilities have the potential to completely change the way that you approach the battlefield, blending healing with control abilities that can help or hinder enemies and allies alike.
Lifeweaver makes his debut as part of Overwatch 2 season 4, and is available to unlock as part of the battle pass for the season's duration. Like Kiriko and Ramattra before him, the sheer versatility of his kit blurs the lines between the core Overwatch 2 roles. Lifeweaver promotes kindness and inclusivity, but he's certainly no wilting flower, so here's some useful tips on how to maximise his abilities.
MORE FROM PCGAMESN:
All Overwatch 2 characters
,
Best Overwatch 2 settings
,
Overwatch 2 tier list
---
PCGamesN Tuesday, April 4, 2023 2:00 PM
The next Overwatch 2 hero is Lifeweaver, a ranged healer with a massive amount of utility under his belt. Otherwise known as Niran Pruksamanee, the plant-based pansexual is the first Thai hero to enter the multiplayer game. Blizzard has been teasing a support hero for Overwatch 2 season 4 for some time, and PCGamesN had the opportunity to learn more about Lifeweaver in an interview with the Overwatch team ahead of his dazzling debut.
MORE FROM PCGAMESN:
All Overwatch 2 characters
,
Best Overwatch 2 settings
,
Overwatch 2 tier list
---
PCGamesN Tuesday, April 4, 2023 1:09 PM
The Genshin Impact birthday note for Aloy confirms that she's still out in Teyvat doing her own thing, even though we never get to see her in any capacity. She was added to the anime game after a one-time collaboration with Horizon Zero Dawn way back in September 2021 for the version 2.1 update. Since then, players haven't been able to collect any Constellations for the character to upgrade her abilities.
MORE FROM PCGAMESN:
Genshin Impact codes
,
Genshin Impact character tier list
,
Genshin Impact leveling guide
---
PCGamesN Tuesday, April 4, 2023 12:07 PM
The Modern Warfare 2 best M4 loadout is one of the best guns you can get your hands on, especially if you're just starting out. The stock version of the M4 is an incredibly well-rounded weapon, but it can be transformed into the best AR of the bunch if you utilise the correct set of attachments.
Another reason to equip the M4 is to unlock a range of attachments for the other guns in your arsenal. Thanks to the changes made to the Modern Warfare 2 Gunsmith, if you primarily use the M4 in combat, you automatically unlock attachments for any gun within the M4's weapon platform, which helps in kitting out the best Modern Warfare 2 assault rifle. Here's what you need to create the best M4 loadout in one of the best PC games you can play right now.
MORE FROM PCGAMESN:
Best Modern Warfare 2 guns
,
Best loadouts in Modern Warfare 2
,
Modern Warfare 2 maps
---
PCGamesN Tuesday, April 4, 2023 12:06 PM
The best Warzone 2 M4 loadout isn't only an excellent beginner's choice, but one that repays expertise with excellent stopping power, and best-in-class recoil control. We've paid special attention to reigning in the M4's recoil and extending its range even further to ensure that you're effective no matter the combat scenario.
If you're looking to dive into the new battle royale game with arguably the best Warzone 2 AR, not to mention one of the most iconic assault rifles from the series, our best Warzone 2 M4 loadout is the one for you, making it one of the best Warzone 2 guns overall.
MORE FROM PCGAMESN:
Best Warzone 2 guns
,
Best Warzone 2 loadout
,
Warzone 2 map
---
PCGamesN Tuesday, April 4, 2023 11:45 AM
The best Destiny 2 Warlock builds have diversified massively since the subclass overhauls gave players more freedom to customise their playstyle. Now players can change their elemental subclass, armour, weapons, and mods, and they also have the opportunity to choose aspects and fragments, which can lead to some rather complex character builds.
These builds reflect the state of the current meta in the free PC game, considering the nature of the season's available activities and the broader context of the subclasses and playstyles currently popular in PvP, not to mention the best PvP weapons. Here are the best Warlock builds in Destiny 2.
MORE FROM PCGAMESN:
Destiny 2 classes
,
Destiny 2 Lightfall review
,
Destiny 2 builds
---
PCGamesN Tuesday, April 4, 2023 11:32 AM
The best Destiny 2 Titan builds aren't only vital in creating an immovable object for your team, but if crafted correctly, these builds will allow you to turn defence into offence, becoming an unstoppable force in both PvE and PvP.
Our guide to the best Destiny 2 Titan builds highlights character strengths, addressing specifically what players need to succeed in PvP or PvE in the free PC game. Here are the best Destiny 2 Titan builds for PvP and PvE.
MORE FROM PCGAMESN:
Destiny 2 classes
,
Destiny 2 Lightfall review
,
Destiny 2 builds
---
PCGamesN Tuesday, April 4, 2023 11:16 AM
The best Steam Deck dock can transform the handheld into a hybrid gaming PC, whether you're looking for a desktop replacement, a console alternative, or just a fancy way to charge your device in style. Thankfully, there are plenty of options out there that play nice with the portable powerhouse, and they come with everything you need to hook up a monitor, keyboard, mouse, and more to the handheld PC.
MORE FROM PCGAMESN:
Best graphics card
,
Best gaming PC
,
Best SSD for gaming
---
PCGamesN Tuesday, April 4, 2023 11:04 AM
Industry veterans that have worked on the likes of The Witcher 3 and Dying Light have come together to reveal a brand new strategy game that blends the likes of Mass Effect, XCOM, and even Fire Emblem. From new studio Wooden Alien comes Space Prison, a game all about escaping lock-up by any means necessary.
MORE FROM PCGAMESN:
best strategy games
,
best 4X games
,
best turn-based strategy games
---
PCGamesN Tuesday, April 4, 2023 11:13 AM
With the best Minecraft shaders, you can instantly level up the look of your Minecraft world - even without a fancy schmancy RTX graphics card. But with so many downloadable mods for the sandbox game, if you're unsure, let's start with what Minecraft shaders are.
One of the best PC games of all time and the ongoing king of sandbox games, Minecraft has incredible replayability, keeping fans and newbies coming to the game time after time. While the vanilla game gets regular updates, with the Minecraft 1.20 release date coming soon, Minecraft mods, texture packs, resource packs, and shaders can completely reinvent the game, affecting its overall look. For example, mods can completely alter gameplay, and Minecraft texture packs and resource packs change the appearance of existing blocks and add new blocks, respectively. Meanwhile, shader packs give you the same game with fancier graphics and effects.
MORE FROM PCGAMESN:
Minecraft seeds
,
Minecraft skins
,
Minecraft mods
---
PCGamesN Tuesday, April 4, 2023 10:59 AM
With one week to go until Cyberpunk 2077 Ray Tracing Overdrive Mode arrives on April 11, Nvidia and CD Projekt Red have released new footage of the upcoming update. Naturally, it's chock-full of pretty path tracing, complete with image comparisons and performance metrics.
MORE FROM PCGAMESN:
Cyberpunk 2077 review
,
Cyberpunk 2077 lore & universe
,
Buy Cyberpunk 2077
---
PCGamesN Tuesday, April 4, 2023 11:01 AM
Are you looking for the best RPG games on PC? The diversity of this beloved genre is hard to express. You can have everything from interplanetary exploration, lightsaber duels, and bloodthirsty vampires to irradiated mutants who need to be beaten with golf clubs, lizards who can talk to cats, and a whole lot of dice rolling if that's your jam.
The scale and scope of RPG games are like never before, with tech finally catching up to developers' ambitions, enabling vast, open worlds previously unseen. As a result, some of these adventures are among the best PC games ever made. So, dear traveller, gather your party and head out. We're about to bear witness to the best RPGs available on PC.
MORE FROM PCGAMESN:
The Witcher 3 mods
,
The Witcher 4 news
,
Witcher 3 system requirements
---
PCGamesN Tuesday, April 4, 2023 10:32 AM
Want to know more about the GTA 6 release date? Given how many years it takes to create open worlds of the same calibre as GTA V, it's no surprise that Rockstar Games has already spent years developing GTA 6. Like most developers, Rockstar prefers to keep its secrets close to its chest until they're close to the end of development, so we may not see any official GTA 6 gameplay for some time.
Early gameplay footage of GTA 6 recently surfaced online, along with lines of source code from the game itself. Rockstar has issued a statement on Twitter which confirms that an unauthorised third party managed to access and download information from their systems, including development footage for the open-world game. However, its statement notes that the developers don't believe this leak should impact the development of their long-term projects or disrupt their live service games.
MORE FROM PCGAMESN:
GTA 6 release date rumours
,
Best open world games
,
GTA 5 car cheats
---
PCGamesN Tuesday, April 4, 2023 10:20 AM
Develop:Brighton brings together developers from across the globe to chat about all things gaming. On April 3, the conference announced its first keynote speaker; Jon Ingold, co-founder of indie game behemoth inkle, creators of the award-winning 80 Days.
MORE FROM PCGAMESN:
Best indie games
,
Best puzzle games
,
Best strategy games
---
PCGamesN Tuesday, April 4, 2023 10:52 AM
Are you looking for the best Elden Ring mods? The beauty of mods is that they're highly versatile tools which give players the ability to finely tweak their experience. In the case of Elden Ring, you might wonder why anyone would want to mod a game that's so well received. Well, if you find soulslikes difficult, the Easy Mode mod is a surefire way to tone things down. Some players might consider this a step too far, so why not remove the death mechanic which stops you from losing your Runes instead?
What makes the best Elden Ring mods stand out is that they have the power to drastically improve someone's experience of the game. You might not own an ultrawide monitor, but the player that does is going to rely on the ultrawide mods every time they boot up the fantasy game. Whether you want to change the way ranged weapons work, or you just want the option to pause the game, we've got the mods for you. Here's everything you need to try out the best Elden Ring mods, including the PlayStation controller UI fix, the pause button mod, and more.
MORE FROM PCGAMESN:
The best Elden Ring builds
,
Elden Ring bosses
,
The best Elden Ring classes
---
PCGamesN Tuesday, April 4, 2023 9:59 AM
The best Destiny 2 Hunter builds can turn you from a regular guardian to a golden-gun-toting, lightning-staff-wielding, shadow-bow-firing menace. The Hunter is one of the flashiest - and deadliest - classes you can go in Destiny 2, and here are the best builds you can craft.
Our Destiny 2 Hunter build guide takes a deep look at the numerous ways players can develop their characters, culminating in the most powerful builds possible in the free PC game. We've developed the strongest builds based on the tools we have at our disposal this season, perfect if you're going to take on the Iron Banner challenges. It also wouldn't hurt to have a look at the best PvP weapons you can equip right now.
MORE FROM PCGAMESN:
Destiny 2 classes
,
Destiny 2 Lightfall review
,
Destiny 2 builds
---
PCGamesN Tuesday, April 4, 2023 10:13 AM
The Asus ROG Ally could be the greatest Steam Deck foe yet, as the company says the handheld is twice as fast while running at 35w. Naturally, we'd suggest waiting for independent benchmarks before getting too excited, but the claims make sense given it'll use the "fastest AMD APU" on the market.
MORE FROM PCGAMESN:
Asus ROG Swift PG27UQ review
,
Asus ROG Strix X470-I Gaming review
,
Best gaming motherboard
---
PCGamesN Tuesday, April 4, 2023 9:11 AM
Keep up to date with the Destiny 2 Eververse schedule and calendar for the best cosmetics such as emotes, vehicles, and ornaments you can get from the Eververse Store. There are two sections in the store found under Eververse and Bright Dust.
The Destiny 2 Eververse calendar changes weekly alongside the Destiny 2 weekly rotation and Destiny 2 Legendary Lost Sector, and brings a whole host of goodies you can purchase using Bright Dust or Silver. The schedule has already been released for Season 20, so here's what you can expect to see in the store in the upcoming weeks.
MORE FROM PCGAMESN:
Destiny 2 classes
,
Destiny 2 Lightfall review
,
Destiny 2 builds
---
PCGamesN Tuesday, April 4, 2023 9:12 AM
What are the best Fallout 4 mods on PC? The mod community is out in force, so you have lots to choose from when looking to enhance your adventures in the Wasteland.
It's thanks to mods like these that RPG games like Fallout 4 enjoy such longevity after launch. To celebrate the weird and wonderful creations of the Fallout 4 mod community, we've picked out more than 50 of the best Fallout 4 mods out there to get you well on your way to a more interesting Boston Wasteland. If that's not enough tinkering for you, check out our list of Fallout 4 console commands, which give you even more customisation in one of the best PC games.
MORE FROM PCGAMESN:
Fallout 4 console commands
,
Fallout 4 mods
,
Fallout 4 System Requirements
---
Rock Paper Shotgun Latest Articles Feed Tuesday, April 4, 2023 2:38 PM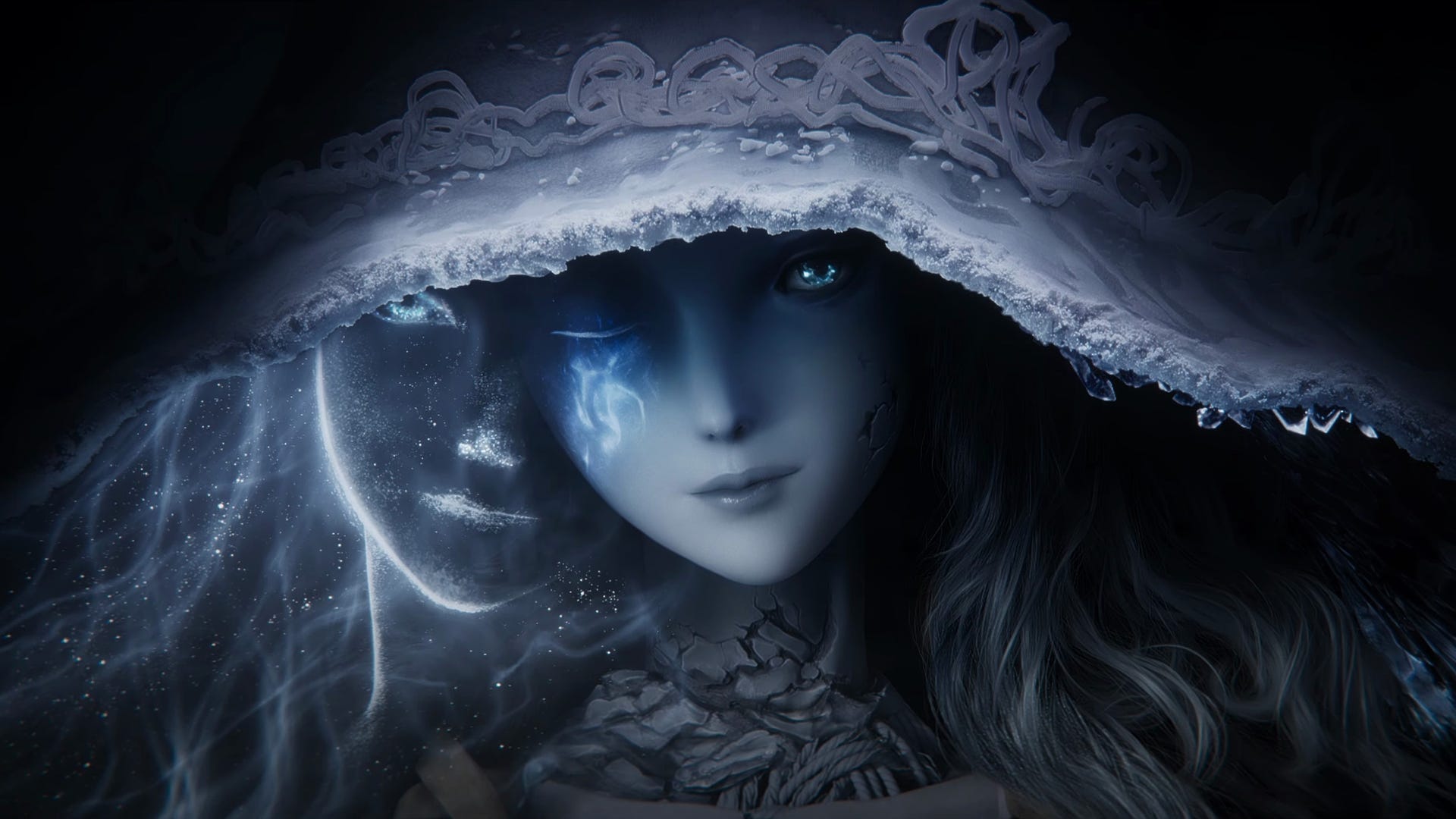 A new mod for Elden Ring adds one of the most important things a game can have: a really hefty kick to boot people onto their bums and over edges. This has come with an update to First Person Souls, an impressive mod which gives FromSoftware's game a good first-person camera view. And thanks to the mod's recent update, you can now punt ragdolling baddies across The Lands Between, following in the bootprints of games like Deathloop and Dark Messiah Of Might & Magic.
---
Rock Paper Shotgun Latest Articles Feed Tuesday, April 4, 2023 12:11 PM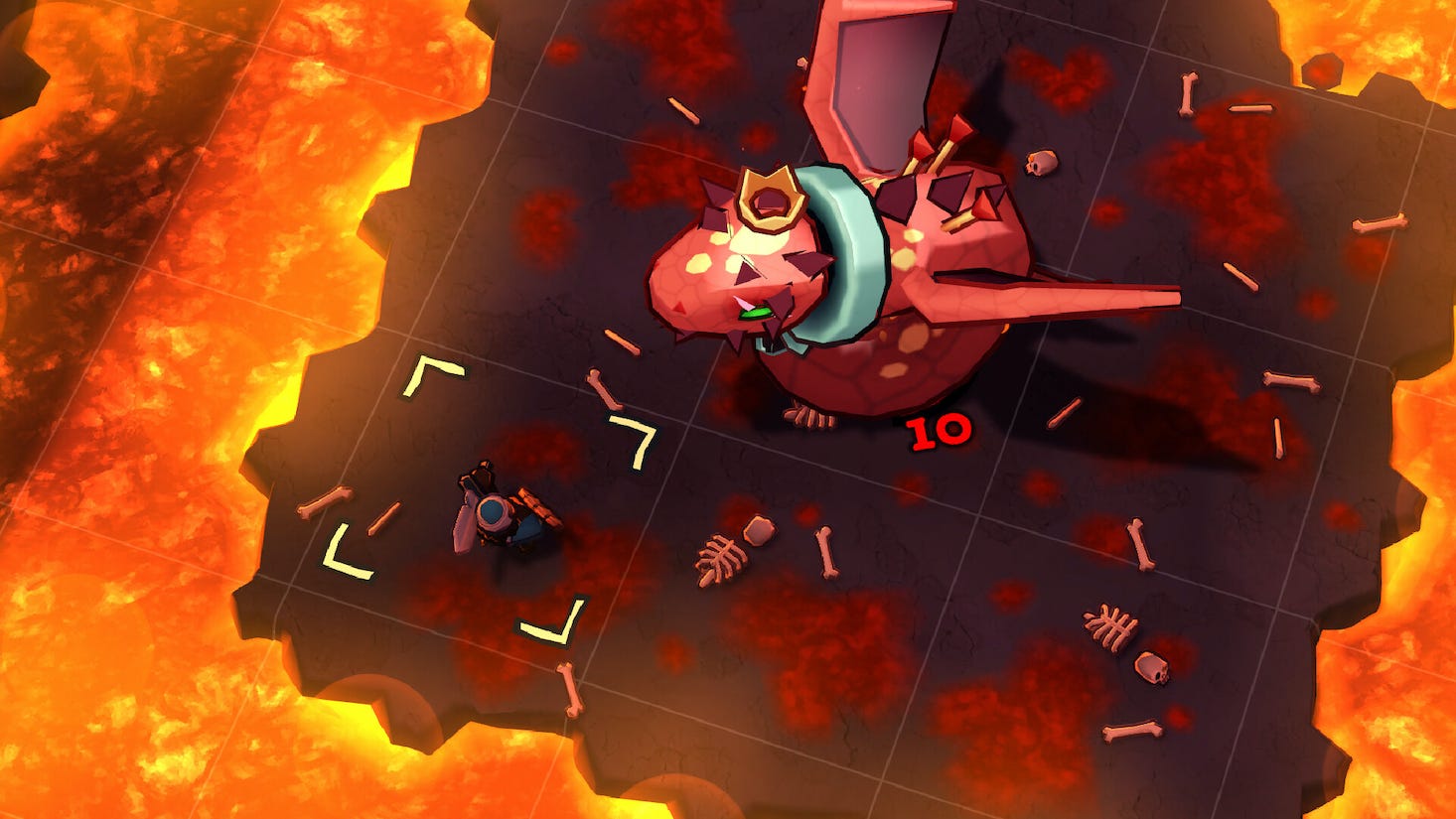 Originally released in 2010, Desktop Dungeons is a top-down puzzler about whacking beasties in the correct order, exploring the map to heal, and retreating to enjoy your hard-earned taxidermy skills. Desktop Dungeons: Rewind is a recently announced remaster of the tile-based roguelike - freshly coated with 3D graphics and a rewind feature - and it's now fully launching on April 18th.
---
Rock Paper Shotgun Latest Articles Feed Tuesday, April 4, 2023 11:55 AM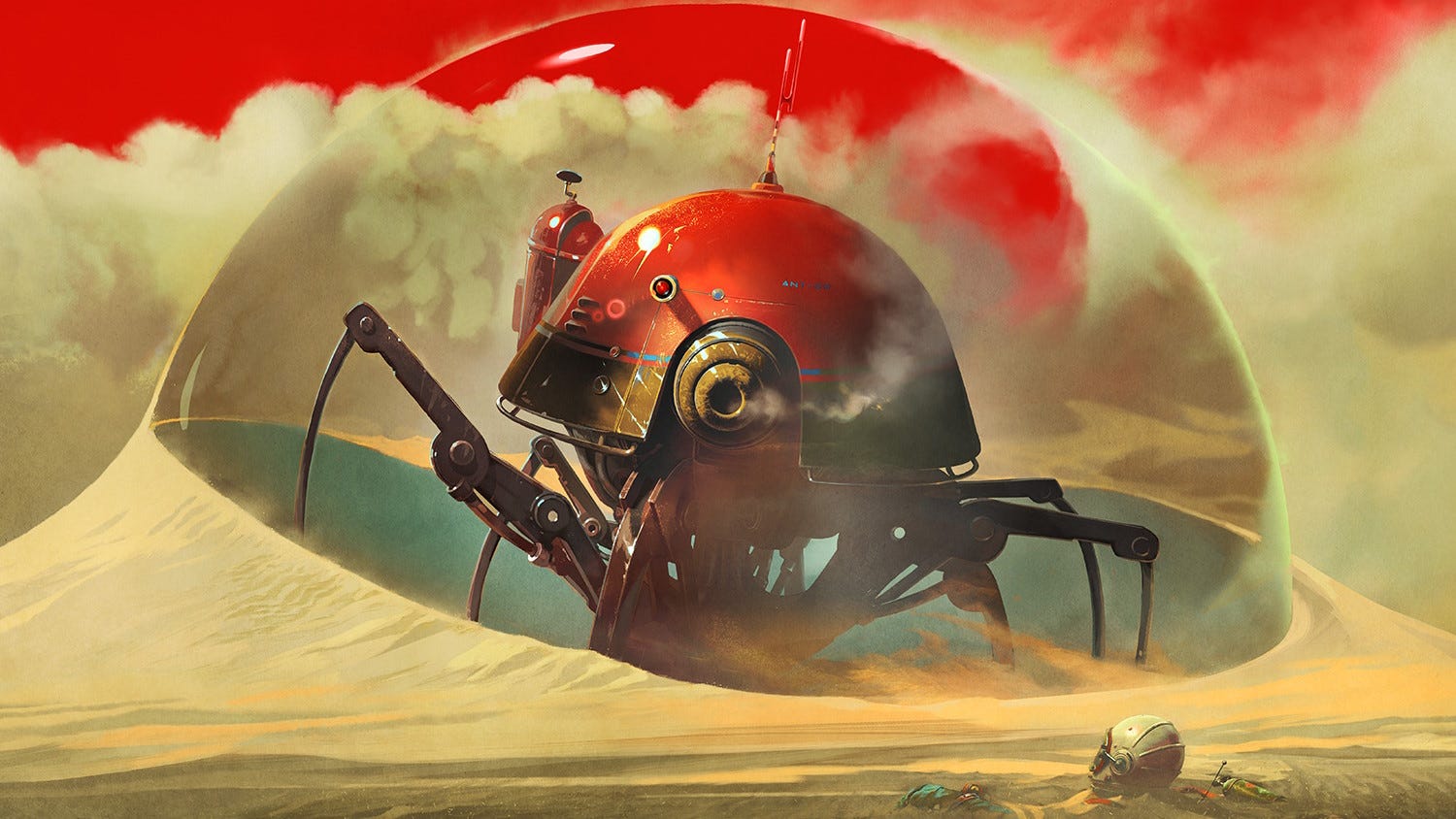 When Marek Markuszewski had finished working on The Witcher 3's Blood And Wine expansion, he wanted to go back to basics and make something by himself, Starward Industries' chief marketing officer Maciej Dobrowolski tells me at GDC. Something that would capture the same kind of cultural Polish heritage as The Witcher - originally adapted from Andrzej Sapkowski's six-strong series of novels - but that would take him on a new, more introspective kind of development journey. It took a while to find, but after a fateful encounter with an investor who'd just sailed across the Atlantic with only a copy of Polish sci-fi writer Stanislaw Lem's The Invincible for company, the signs were too good to ignore, Dobrowolski says. And after spending the best part of a year convincing Stanislaw Lem's son (and current rights holder) of the same thing, Markuszewski finally had his something - and a new partner to help him realise it.
"People tell us, 'Don't fuck it up, this guy's important,'" Dobrowolski continues, and no wonder. During the course of our conversation, Lem is described as both a "national treasure" and "mandatory reading in high school" for Polish students, and his hallowed cultural status is something the team's "had to deal with" in bringing the book to life. Despite all this, though, Dobrowolski insists this "isn't a one-to-one adaptation" of Lem's interstellar rescue story gone wrong, and that fans of the book will still find some surprises on the surface of Regis III as they explore its strange canyons, caves and crash sites.
---
Rock Paper Shotgun Latest Articles Feed Tuesday, April 4, 2023 11:45 AM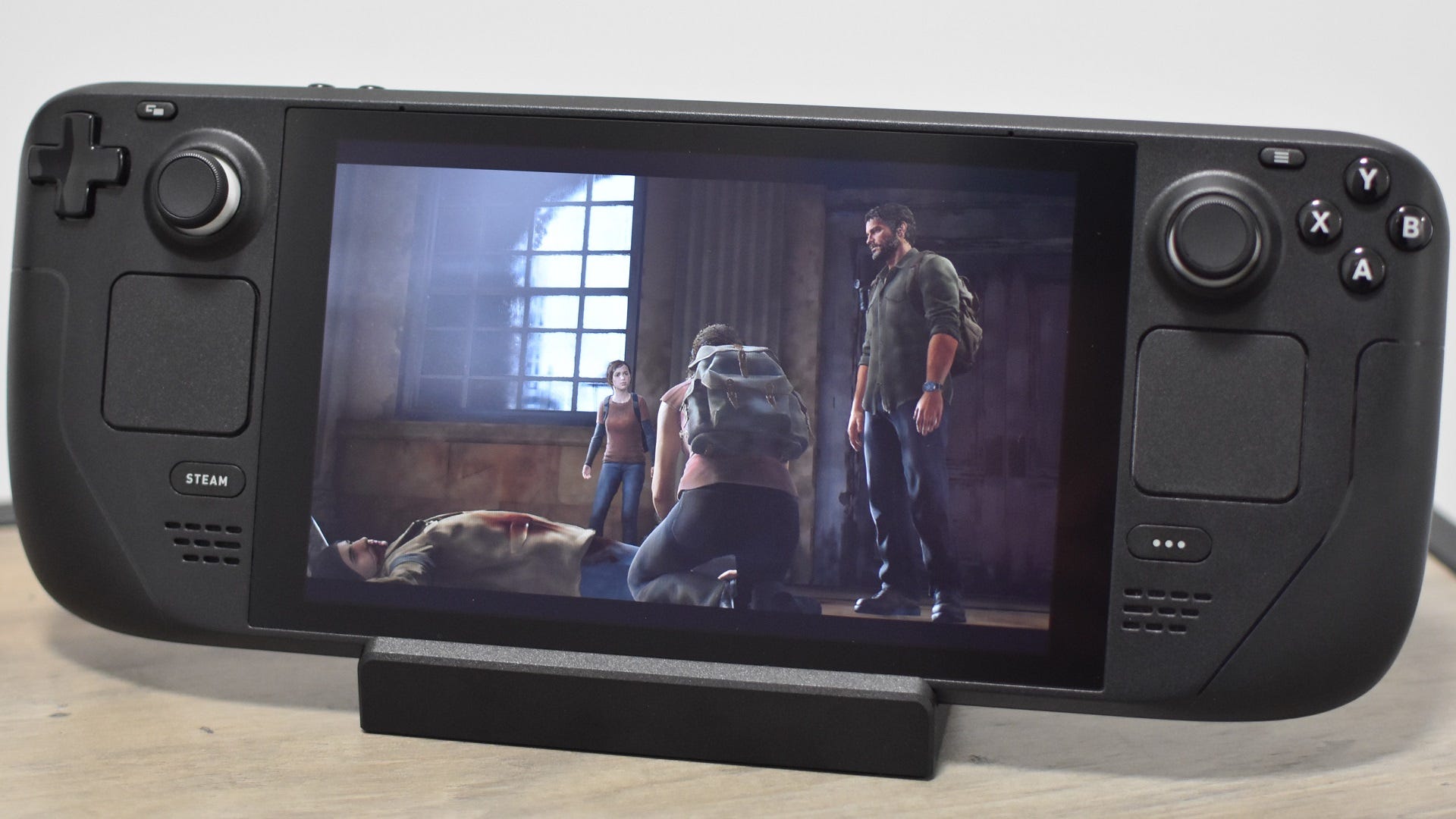 Normally, when a big game releases, I'll test how it runs on PC, knock together a best settings guide, respond in the negative to an email that asks if it will run on a GTX 680, and we all move on with our lives. Not so with The Last of Us Part 1, which as you've probably seen, has launched in a technical state that's bleaker than Joel's face. The first few patches and hotfixes (more are planned) have made it somewhat less terrible on powerful desktops, but I'm sad to report that playing The Last of Us Part 1 on the Steam Deck is not currently worth your time.
---
Rock Paper Shotgun Latest Articles Feed Tuesday, April 4, 2023 11:44 AM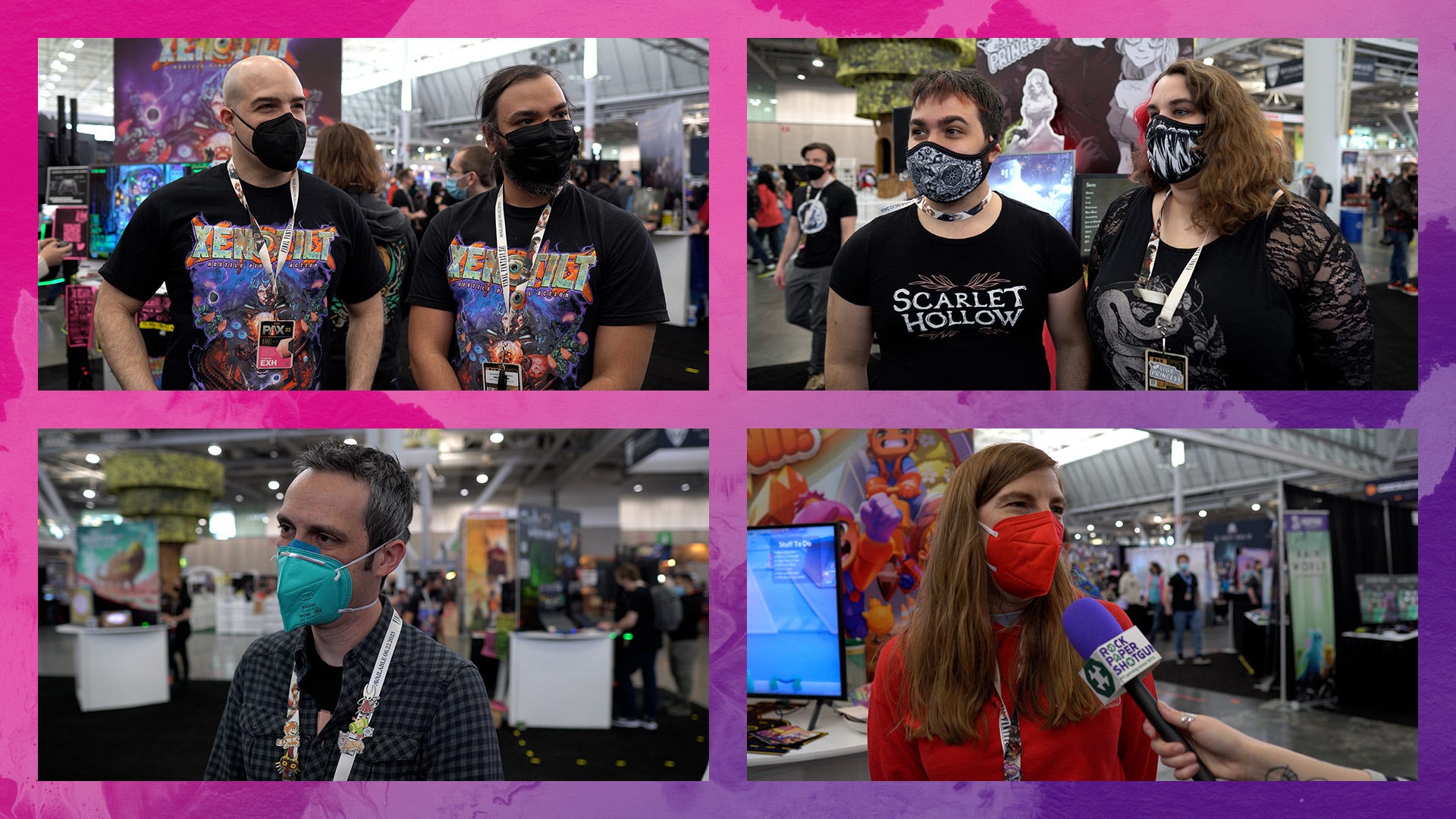 At last year's PAX East, we spent a lot of our time poking around the PAX Rising Showcase booth, which is a collection of indie games curated by PAX itself. Not only did we find a bunch of cool games to play, but we were also able to chat to the games' creators, as all Rising finalists are invited to attend in person to show their work to the public.
This year, though, Rachel and I decided to go one step further. We interviewed the teams behind four of the eleven 2023 finalists, asking the developers behind Go-Go Town!, Paper Trail, Slay the Princess and Xenotilt: Hostile Pinball Action about their experience of bringing their games to PAX, what they learned along the way, and what it's like to spend four days standing on your feet talking to thousands of attendees (spoilers: it's really bloody tiring).
---
Rock Paper Shotgun Latest Articles Feed Tuesday, April 4, 2023 11:08 AM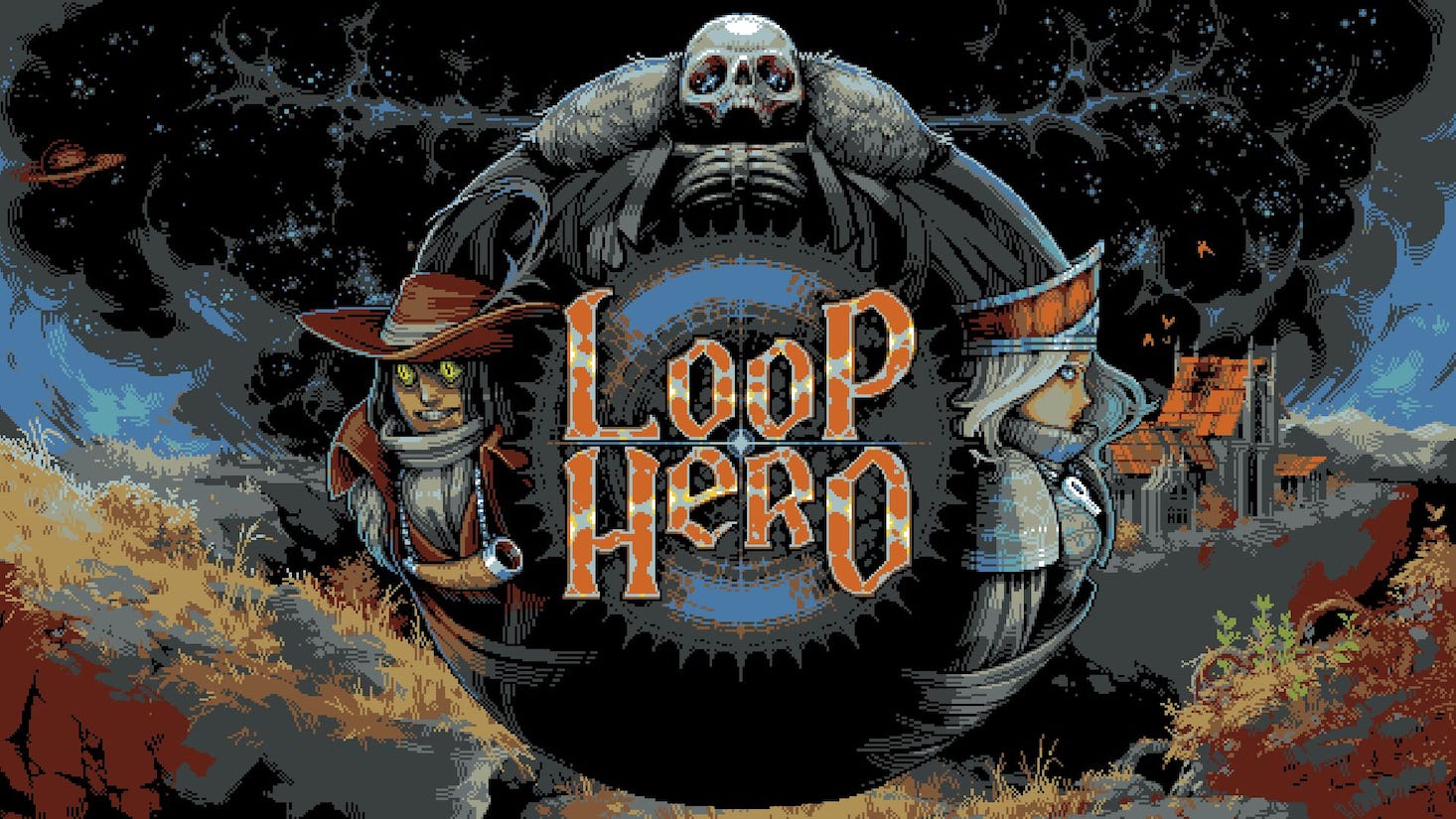 We learned what was leaving Game Pass only yesterday as we bid farewell to Life Is Strange: True Colors, Moonglow Bay, and The Long Dark. But it seems the subscription gods (and whoever runs that division) saw our frowns, as Microsoft have now announced the next few games hitting the service this fortnight.
---
Rock Paper Shotgun Latest Articles Feed Tuesday, April 4, 2023 11:06 AM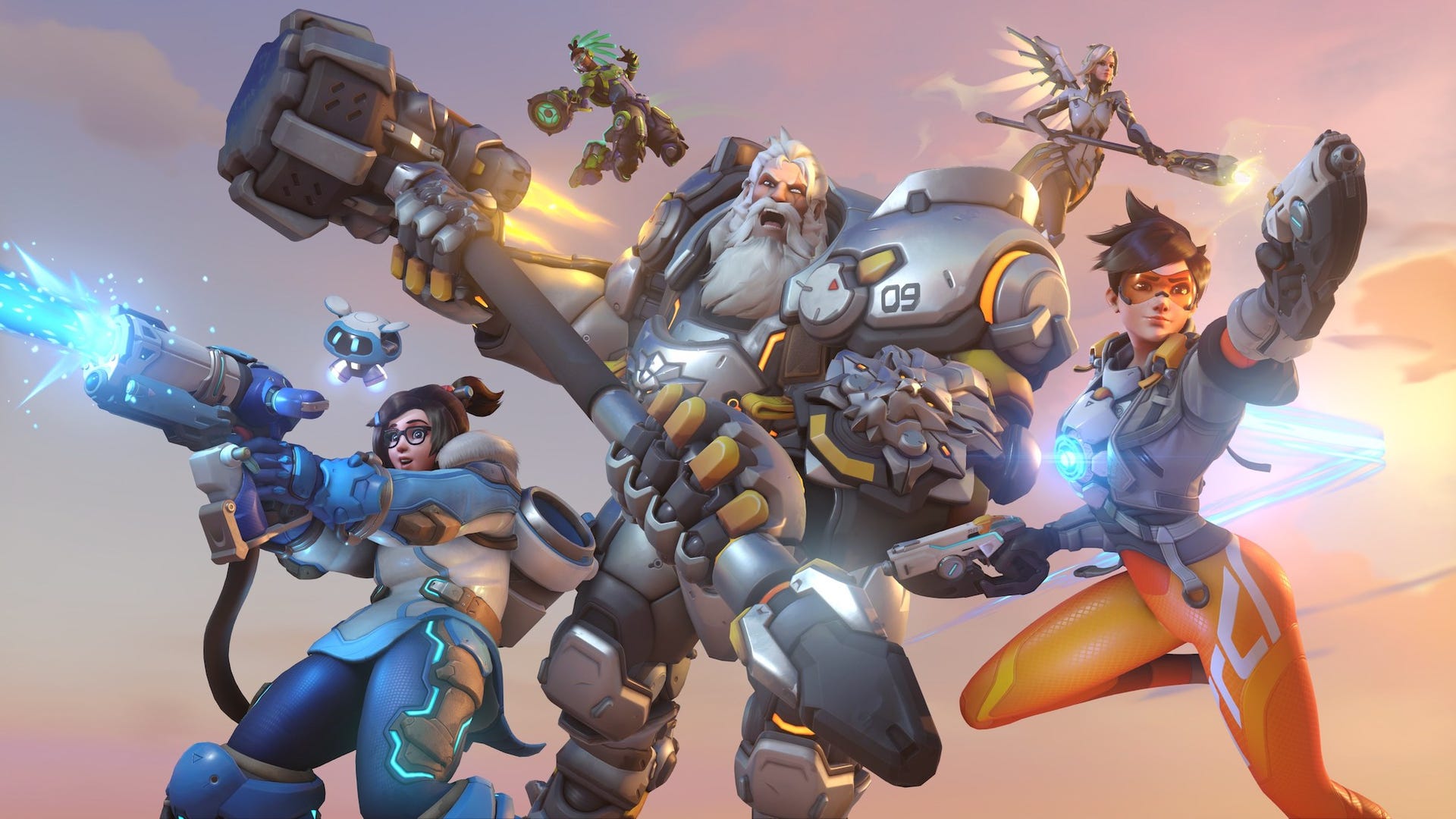 Yesterday, the US Department Of Justice filed a civil suit against Activision Blizzard, accusing the publisher's Competitive Balance Tax of capping esports players' wages and penalising Overwatch and Call Of Duty league teams if they exceeded the salary cap.
---
Rock Paper Shotgun Latest Articles Feed Tuesday, April 4, 2023 10:41 AM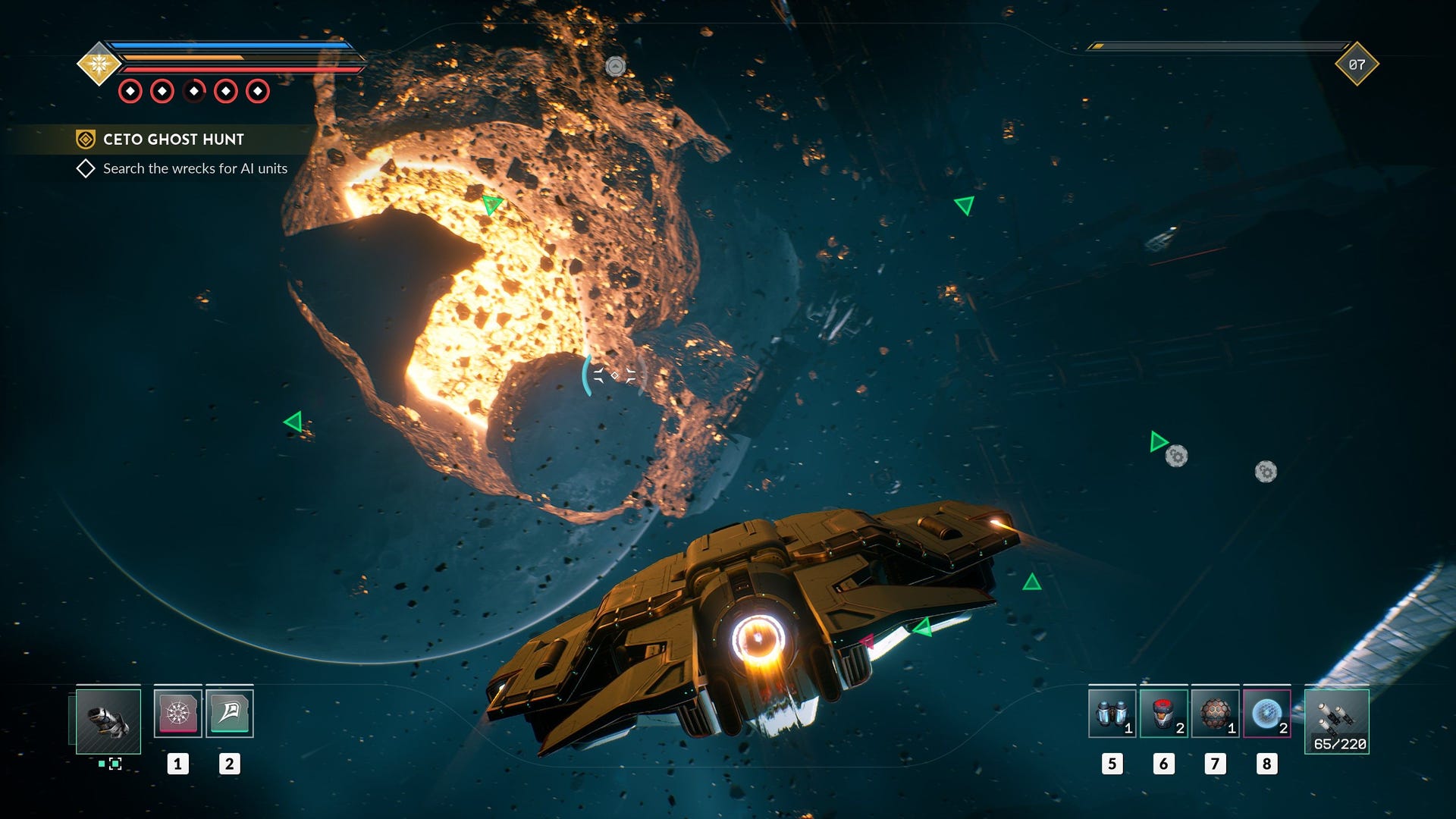 Everspace 2 is an arcade space shooter with an action-RPG style loot system and a distinctly early 2000s vibe, set entirely within a false memory of a Saturday morning cartoon that never existed, and featuring some obscenely shiny spaceships.
I don't claim to understand whether this has something to do with "ray-tracing" or some manner of "screen space occlusion" or what have you – Digital Foundry, I am available for work – all I know is that there's an option to crank up the gloss until you're pretty much zooming around the galaxy in a big angry disco ball.
---
Rock Paper Shotgun Latest Articles Feed Tuesday, April 4, 2023 10:11 AM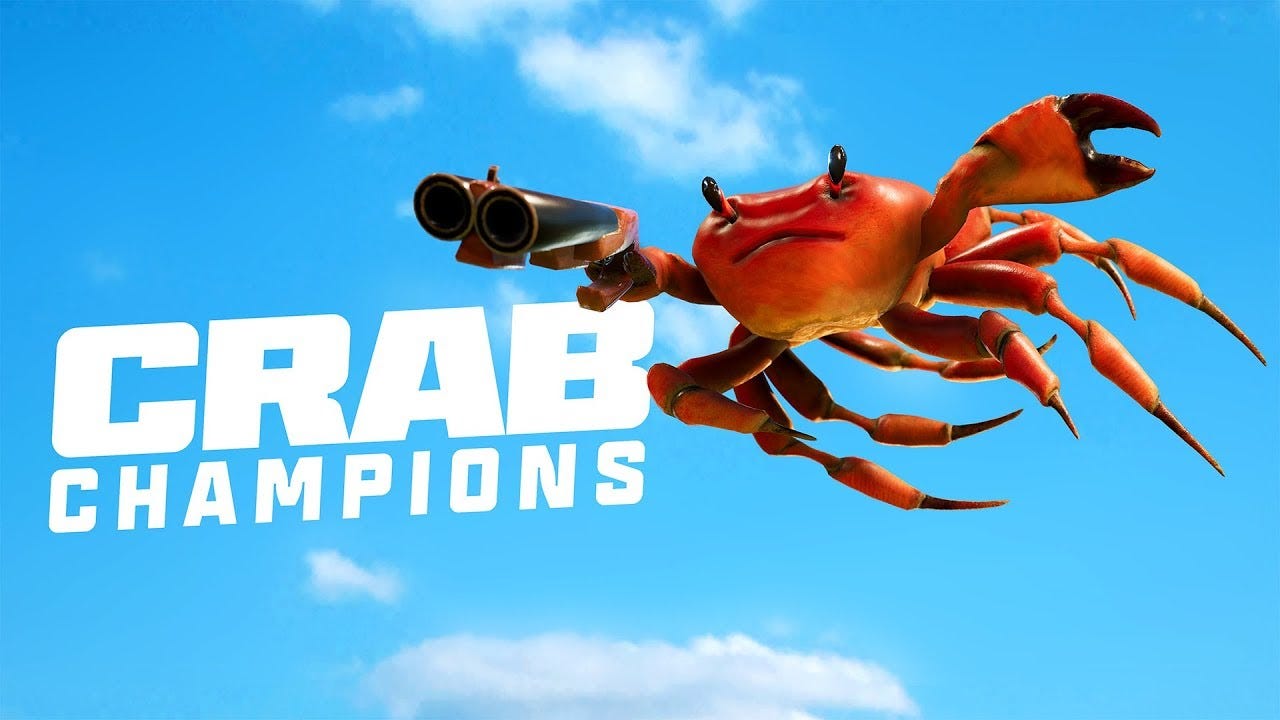 2018 April 1st, the music producer Nosiestorm dropped the single Crab Rave, which became a meme sensation. Since the music video was made with the Unreal Engine 4, it's no surprise that the Nosiestorm ventured into game development, and threw the rave cabe into a shooting game. After three long years of development, Crab Champions was finally launched - on April 1st this year.
---
Rock Paper Shotgun Latest Articles Feed Tuesday, April 4, 2023 9:42 AM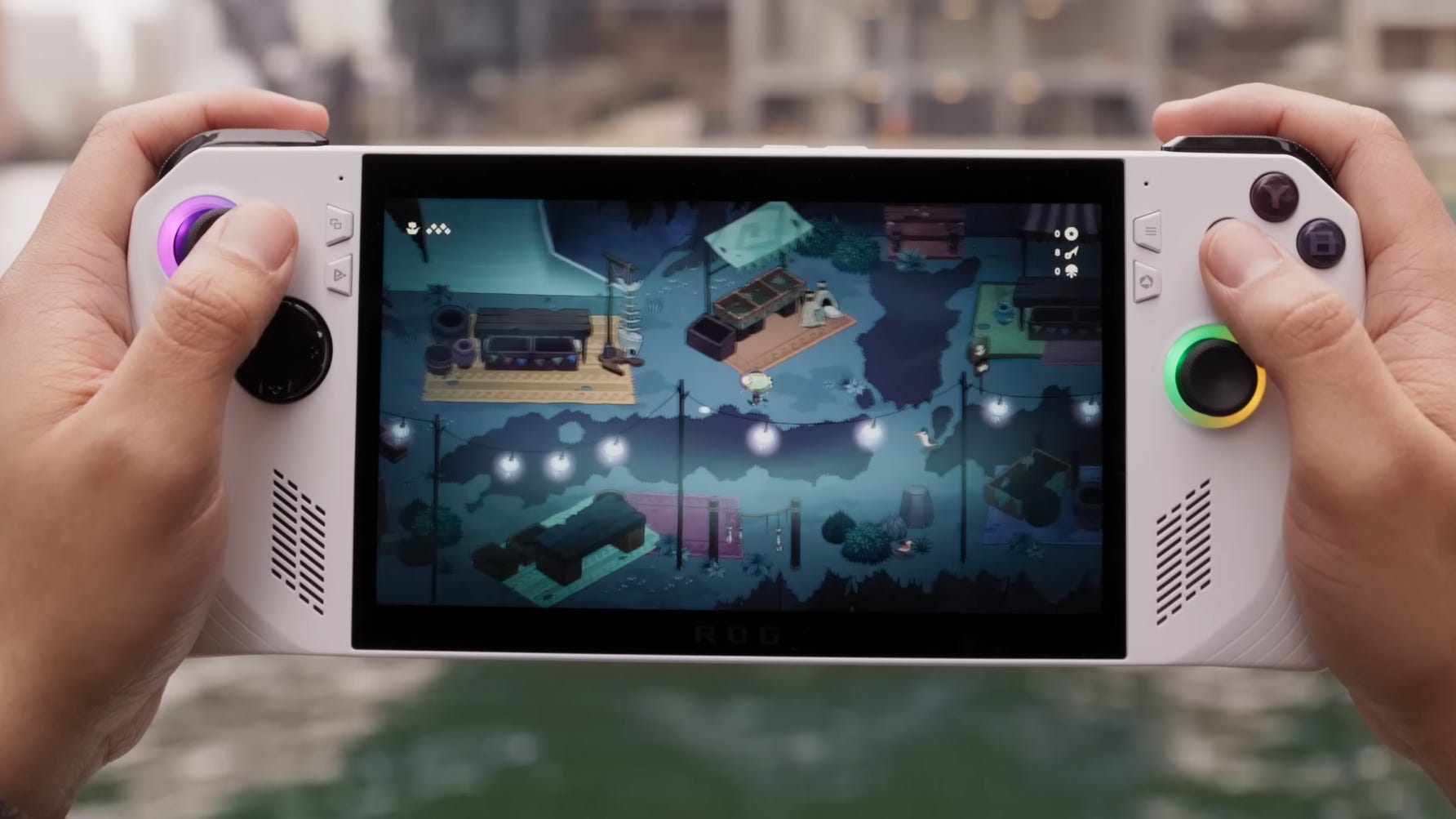 Asus have confirmed that the ROG Ally, a Steam Deck-esque handheld PC announced on April Fool's Day, is in fact a real device that's in production right now. There's no price or release date info as of yet, but it sounds like it will be more of a premium alternative, aiming to beat the Deck on specs like APU power and display performance.
---
Twinfinite Tuesday, April 4, 2023 3:45 PM
Life protects life!
---
Twinfinite Tuesday, April 4, 2023 3:44 PM
Maybe Ellie isn't the only cure...
---
Twinfinite Tuesday, April 4, 2023 3:10 PM
He looks like Taric and Yasuo combined...
---
Twinfinite Tuesday, April 4, 2023 12:18 PM
Bring back the classics, Activision!
---
Twinfinite Tuesday, April 4, 2023 11:25 AM
Don't miss out on these titles before they're gone on April 15!
---
Twinfinite Tuesday, April 4, 2023 11:18 AM
She said that to me once... About being a machine.
---
Twinfinite Tuesday, April 4, 2023 11:00 AM
Cal Kestis, the DJ master of the lost Jedi Order.
---
Twinfinite Tuesday, April 4, 2023 9:00 AM
Tango Gameworks found the sweet spot between gameplay and visuals to keep players coming back for more.
---
Siliconera Tuesday, April 4, 2023 3:30 PM
Now that Blizzard officially revealed Lifeweaver, the new Overwatch 2 Support Hero, his voice actor was also revealed. Phuwin Tangsakyuen will play the character. Overwatch 2 Lead Narrative Designer Gavin Jurgens-Fyhrie revealed his identity. He also teased that there will be in-game "conversations" between Lifeweaver and Symmetra.
Here's a tweet from Tangsakyuen offering commentary on his character and sharing the newest trailer.
Spend every moment growing into who you truly are https://t.co/1RsSrpv5Tf

— phuwintang (@phuwintang) April 4, 2023
While Tangsakyuen's role as the Overwatch 2 Lifeweaver voice actor is his first time playing a part in a video game, he's been acting since 2014. Some of his more recent roles include Pi in Fish upon the Sky, Wifi in My Bubble Tea, and Nuengdiao Kiattrakulmethee in Never Let Me Go.
As for why there will be dialogues between Tangsakyuen's Lifeweaver and Anjali Bhimani's Symmetra, it is because the two characters know each other in-game. Both use bio-light, with the Vishkar corporation attempting to take his invention. The two also apparently went to school with each other.
Overwatch 2 is available on the Nintendo Switch, PS4, PS5, Xbox One, Xbox Series X, and Windows PC, and Season 4 begins on April 11, 2023 and brings Lifeweaver with it. There will also be an event to go along with his debut running until April 24, 2023.
The post Blizzard Reveals Lifeweaver's Voice Actor for Overwatch 2 appeared first on Siliconera.
---
Siliconera Tuesday, April 4, 2023 3:00 PM
There are certain developers very well known for revisiting their games on as many platforms as possible. Idea Factory International is one of them! Primarily, it's guilty of this when it comes to the Otomate visual novels. (Just look at Hakuoki.) Norn9: Var Commons is the latest otome game to return, and this is one of the more welcome Switch rereleases. This offers a fresh translation for an older visual novel ahead of the first-time debut of the Norn9: Last Era fan-disc. While it doesn't fix any of the original issues with the story and its execution, it does mean an optimal experience before heading into the next part of the story.
The important thing to know about Norn9: Var Commons if you're new to the game with the Switch entry is that this is one of the "experimental" Idea Factory otome games. This doesn't mean odd gameplay mechanics, though. Rather, it means a split narrative that means multiple protagonists, certain love interests for specific characters, and an initial introduction with a young, time-traveling boy named Sorata Suzuhara that doesn't really get explained until you finish every story and can finally reach the epilogue. So the story starts in the Heisei era (so modern times around the original PSP version's 2013 debut), Sorata gets sent back in time to the Taisho era and meets an enigmatic young woman with pyrokinesis powers who can't remember her own name. She's waiting to be picked up by "people" and taken to "The World."
It's once they've boarded a futuristic ship that things begin to come together more. 12 young adults with supernatural abilities are all gathering together for this journey to allegedly help bring peace to the world. However, there's apparently a traitor on board. Players then split up and follow one of the three heroines, who are the pyrokinetic Koharu, barrier-creating Mikoto, and memory-erasing Nanami. Once that's done, they then follow that protagonist's specific route and get a chance to possibly fall in love with one of the three men in their group. Depending on the heroine chosen and love interest pursued, you could see more backstory on what's going on, perhaps discover details about the traitor, get insight into the political and societal climate or see a love story.
The result is often uneven! Many of the routes are really interesting. I love the Nanami and Akito route for the character development, as well as the Nanami and Ron one for what it does for insight into the situation all the espers encounter. Mikoto's storylines with Natsuhiko and Sakuya are both satisfying in their own ways, both for how they propel the overarching narrative forward and elaborate on existing relationships. It can sometimes feel like each heroine has one love interest whose story is designed to help you figure out more about what's going on. (For Koharu, it's Kakeru.) But then there are some routes that can feel a bit unequal or unsatisfying, due to the demands of everything going on. For example, I'm still unhappy about the course of Koharu and Masamune's storyline.
The plus side is that the localization this time around is generally better. The original Vita version of Norn9: Var Commons was interesting even though it wasn't exactly perfect. This retelling of the story is more succinct and understandable. Also, since this is a visual novel, it doesn't really ever feel dated. There are no modern references, due to it being a period piece with science fiction elements. As an otome visual novel game, it isn't like there were incredible strides in execution between Norn9 Var Commons' 2013 PSP debut and 2023 Switch return, which also helps a lot!
The downside is if you aren't feeling Norn9 Var Commons, then it's very easy to get lost and leave the game without really knowing what's going on. There is a lot of information players deal with throughout the story. You don't get a full understanding of everything going on unless you unlock the epilogue. Locking away a true ending or a special love interest isn't uncommon in an otome game. However the sheer numbers here and diversity means getting that resolution is a little rough. Especially since, spoilers aside, there are still some plot holes even if you do complete it all.
There are other elements that I feel still hold Norn9: Var Commons a bit, even though it's largely an enjoyable otome game. The text in some UI areas and tutorial messages can vary in terms of legibility due to font choices. There's also a strange formatting effect. Whenever dialogue comes up, there is an indent after the first sentence. More importantly, this is one of those games where you "pick" a route, then are flat out stuck on that path for the rest of that storyline. You aren't given a lot of exposure to the love interests prior to that, so you might not know enough to make an educated choice about which route to pick. What's worse is that even though there are three love interests for each heroine, one of them is locked out until you complete some of the other branches.
Norn9: Var Commons is one of those otome games that shows Idea Factory isn't afraid to try things, and the Switch release is the best version of it. However, while it is enjoyable, it also happens to be a game that can be a bit scattered due to how much it attempts to do. Some of the routes can be really enjoyable and the whole of the story is fun if you don't get too bogged down in the details. However, know going in that if you want all the answers, you'll eventually need to basically fall in love with everyone.
Norn9: Var Commons is available on the Nintendo Switch.
The post Review: Norn9: Var Commons is Better on the Switch appeared first on Siliconera.
---
Siliconera Tuesday, April 4, 2023 2:30 PM
Nijisanji released the first episode of its new VTuber variety talk show "We are Nijisanji" on April 4, 2023. In it, talents from the agency's Japanese and English branches interact to show that there is more in common than you might think. The show's hosts are Nagao Kei from the VΔLZ unit and Petra Gurin from the English branch's second wave Obsydia.
You can now watch the first episode of We are NIJISANJI from the official Nijisanji YouTube channel with English and Japanese subtitles. Here's the full episode.
https://youtu.be/IKigqYPc40o
In this first installment, the VTuber guests were Nishizono Chigusa and Luca Kaneshiro, representing the Japanese and English Nijisanji divisions, respectively. Each answered a few questions to introduce themselves to the viewers, with the caveat of answering in the opposite language. There was also a games segment, during which they had to give scores to names proposed by each one. Later, they had to complete idioms that had similar meanings in both languages. At the end, there was a preview of the next episode's guests. They appear to be Fushimi Gaku and Selen Tasuki.
Nijisanji is one of the biggest VTuber agencies currently, with over 150 members in the Japanese branch and 30 talents in the English division. Moreover, just recently, the company opened auditions for new streamers to apply until April 17, 2023.
Each episode of "We are Nijisanji" will be released every Tuesday at 8pm JST/4am PT/7am ET and will feature two different guests each week.
The post 'We Are Nijisanji' First Episode Highlights JP and EN VTuber Similarities appeared first on Siliconera.
---
Siliconera Tuesday, April 4, 2023 2:00 PM
When new characters join KOF XV, SNK tends to release a short story and Bellamy interview alongside their debut, and Kim Kaphwan is no different. The official site updated with both. The Bellamy interview is an "in-character" means of seeing what place he's in ahead of his debut. However, the story offers more insight into why he's taking part in this installment's tournament.
The Bellamy interview points out how this DLC is a bit different than others That's because while some add-ons featured teams of characters appearing, two did not. Both Kim and Shingo Yabuki appeared on their own. So in the interview, "Kim" said "he'd be a fun choice" as a teammate.
As for the Kim Kaphwan KOF XV story, it begins with him in the moments after Gang-Il went with him there to train. Kim protected the villagers there from bears and took part in various exercises. He ended up getting his KOF Special Invitation Letter while there, and headed off to compete after he'd finished his preparations.
The King of Fighters XV is available for the PS4, PS5, Xbox Series X, and PC, and the Kim Kaphwan DLC is out now. Some of the next DLC characters will be Sylvie Paula Paula, Goenitz, and Najd.
The post Kim Kaphwan Story Appears Alongside KOF XV DLC appeared first on Siliconera.
---
Siliconera Tuesday, April 4, 2023 1:30 PM
Nanashi Mumei, a Vtuber from Hololive's English branch, returned to streaming with a new 3D model. She previously announced that she would be taking a 2 week break from streaming for health reasons. As well as showing off some features of her new model, she also announced that she will receive a new outfit on April 8, 2023. She has asked for fans to tag their predictions for the new outfit with the hashtag #Owlfit.
Mumei went on a two week hiatus after performing at the Hololive Super Expo 2023, citing health reasons. In her stream, she explained that while she is not totally recovered from her cough, she is excited to stream again. She also asked viewers not to worry if they hear her cough while live.
While Nanashi Mumei showed off her 3D model's a toggle-able hood, she has said that a more thorough look at the model would come "another day."
You can watch her return stream below:
[embed]https://www.youtube.com/watch?v=v0QBRuXPHr4&t=2106s[/embed]
Earlier in 2023, we saw 3D model debuts from Hololive English Myth members Calliope Mori, Takanashi Kiara, Ninomai Ina'nis, Gawr Gura and Amelia Watson. These coincided with the group's debut in Hololive no Graffiti (or Hologra), the agency's weekly animated short series. Though Mumei had appeared in a 3D model during performances at the Hololive Super Expo 2023, the debut of her streaming 3D model was an unnanounced surprise. It is unknown if other members of her generation, Hololive English Council, will also receive 3D models anytime soon.
Nanashi Mumei's streams can be found on her Youtube channel. She often announces her streams on her Twitter and you can see her schedule for this week below:
[embed]https://twitter.com/nanashimumei_en/status/1643157057607172096?s=20[/embed]
The post Hololive's Nanashi Mumei Shows 3D Model, Announces New Outfit appeared first on Siliconera.
---
Siliconera Tuesday, April 4, 2023 1:00 PM
Numskull announced it will sell a Silent Hill 3 Heather Mason figure later in 2023. Pre-orders are already open ahead of its debut. It is $139.99 and has a September 2023 release window at Big Bad Toy Store. It costs $129.99 and ships in October 2023 if someone buys it from Just Geek. Regardless of where you buy it, the figure also features a small Robbie the Rabbit on the stand.
Heather wears her standard vest and skirt for this figure. She's also holding a gun. It is a hand-painted, static figure with no additional parts. It will be about 10 inches tall, including the base.
Here's a closer look at her:
[gallery size="full" ids="958279,958278,958277" link="file"]
And here's a closer look at the little Robbie the Rabbit that appears on the base. Like the larger versions seen in-game, it's bloodied.
[gallery columns="1" size="full" ids="958276" link="file"]
There's also a trailer offering 360-degree views of the figure.
https://www.youtube.com/watch?v=ZA2SAU6KYDE&ab_channel=NumskullDesigns
This isn't the only Silent Hill figure coming out later this year. Gecco is working on one of James Sunderland from Silent Hill 2. That is expected to appear sometime between August and November 2023. While it is a static figure people can't pose, it will come with weapons like Pyramid Head's Great Knife for him to hold.
The Silent Hill 3 Heather Mason figure will arrive in either September 2023 or October 2023, depending on which retailer you order it from. You can find the game on the PS2, PS3, Xbox 360, and PC.
The post Numskull Heather Mason Silent Hill 3 Figure Comes with Robbie the Rabbit appeared first on Siliconera.
---
Siliconera Tuesday, April 4, 2023 12:30 PM
Sony released a new trailer for the upcoming Spider-Man: Across the Spider-verse ahead of its release on June 2, 2023. This is the second trailer released for the film, with the previous one being shown in December 2022. Shameik Moore, Hailee Steinfeld, and Jake Johnson reprise their roles as Miles, Gwen, and Peter B. Parker.
The new trailer shows us more of the context of the story and some of the conflicts that will arise. We see Miles encounter troubles with his home and school life, the appearance of interdimensional supervillian The Spot, and the trans-dimensional society of spider-people. Oscar Isaac plays Spiderman 2099, aka Miguel O'Hara, who founded the society but appears to clash with Miles later. They also get some more mileage out of the "Spider-man pointing" meme.
Here's the second Spider-Man: Across the Spider-verse trailer.
[embed]https://youtu.be/shW9i6k8cB0[/embed]
One of the most recent Spider-Man games is Marvel's Spider-Man: Miles Morales on the PS4, PS5 and more recently on PC. It includes an unlockable suit based on the first movie. A sequel is set to release on PS5 later in 2023.
Sony's Spider-Man: Across the Spider-verse will release in theaters on June 2, 2023. The previous film, Spider-Man: Into the Spider-Verse is available to stream on Disney Plus, Amazon, iTunes, VUDU and Google Play.
The post Sony Releases New Spider-Man: Across the Spider-Verse Trailer appeared first on Siliconera.
---
Siliconera Tuesday, April 4, 2023 12:00 PM
People interested in the Android version of Final Fantasy IX won't find it in the Amazon App Store for the moment. Square Enix noted that the game is suffering from a cloud save issue. As a result, it is temporarily unavailable to buy from there. It remains on Google Play for $20.99 as usual.
This temporary removal only applies to new purchases of the Android version of Final Fantasy IX from Amazon. If someone already picked it up on the Amazon App Store, they can still play and redownload the game as usual. However, newcomers will find it impossible to purchase via that storefront until Square Enix fixes it. They also will be able to play and enjoy the game as usual, but can't use cloud saves properly.
Square Enix also confirmed that the company is working on a fix. However, on the official site it also noted, "We are currently looking into the issue and working on a fix, but we expect that it will take some time until it is resolved."
Final Fantasy IX is available on the PlayStation, PS4, Switch, Xbox One, PC, and Android and Apple iOS devices. An animated TV show based on the game is also in development.
The post Final Fantasy IX Temporarily Removed from Amazon App Store appeared first on Siliconera.
---
Siliconera Tuesday, April 4, 2023 11:30 AM
It's the end of an era, as Bandai Namco announced that The Idolmaster SideM Growing Stars service will end on July 31, 2023. According to the time table on the official website, it will start reducing the number of staff on the team in April 2023. Basic updates such as events and the story will cease in May 2023.
Though there will no longer be any new events, there will be some re-runs in April. As well, there will be updates to some of the stories. Bandai Namco did not state on its website which ones it will update.
The Idolmaster SideM Growing Stars will no longer be growing, but The Idolmaster SideM will. Bandai Namco will hold its eighth live concert, as well as create new songs. These songs will be part of a new story update, as well as appear in a concert featuring 3D models of the characters. It will also post some of the story archives from SideM.
The Idolmaster SideM Growing Stars is a rhythm game based on The Idolmaster SideM. It's similar to the difference between The Idolmaster Cinderella Girls and Cinderella Girls: Starlight Stage. As an aside, Bandai Namco shut down The Idolmaster: Cinderella Girls (the production game) in March 2023 whereas Starlight Stage (the rhythm game) is still in service. It's the opposite of what will happen to SideM.
The Idolmaster SideM Growing Stars will end service on July 31, 2023. Until then, the game is available on mobile devices in Japan.
The post The Idolmaster SideM Growing Stars Service Ending appeared first on Siliconera.
---
Siliconera Tuesday, April 4, 2023 11:00 AM
The second character trailer for Sailor Moon Cosmos is now on YouTube and TikTok, and it focuses on Sailor Mercury and Sailor Jupiter. As opposed to the analytical and intellectual way that Sailor Mercury fights, Sailor Jupiter is much more power-oriented. Their voice actresses from the show will return to reprise their roles. [Thanks, Comic Natalie!]
Here is the Sailor Mercury and Sailor Jupiter trailer for Sailor Moon Cosmos:
https://www.youtube.com/watch?v=is5WJl02f-E
The music that plays in the background is the familiar tune of the original Sailor Moon opening. Sailor Mercury asks if you've properly previewed for your classes, whereas Sailor Jupiter claims that everyone who likes plants is a good person. The short trailer highlights Ami's more aggressive side, as well as how Makoto is actually very girly under her rough exterior.
As a reminder, Hisako Kanemoto voices Sailor Mercury, or Ami Mizuno, in Crystal. She also previously voiced Erina Nakiri in Food Wars, as well as Lucky Chloe in Tekken 7. Meanwhile, Ami Koshimizu voices Sailor Jupiter, or Makoto Kino. Koshimizu's previous roles include Kallen from Code Geass and Beidou in Genshin Impact.
Sailor Moon Cosmos will be the theatrical adaptation of the Stars arc from the manga. It will air in two parts. The first part of it will debut on June 9, 2023, and then the second part will appear on June 30, 2023.
The post New Sailor Moon Cosmos Trailer Highlights Mercury and Jupiter appeared first on Siliconera.
---
Siliconera Tuesday, April 4, 2023 10:30 AM
Procyon Studio announced multiple soundtracks from the three numbered Xenoblade Chronicles installments are on the way in 2023. The company is putting out both the Xenoblade Chronicles Definitive Edition standard OST and Xenoblade Chronicles 3 limited edition OST on August 2, 2023. Then later in 2023, there will be the Trinity Box that includes CDs with music from both of those games and both Xenoblade Chronicles 2 and its Torna ~ The Golden Country expansion.
The Xenoblade Chronicles Definitive Edition soundtrack costs ¥5,000 and is available at CD Japan for $37.65. It includes five CDs worth of music from the game. The announcement noted the 99 songs appear in the order you hear them in-game.
However, the Xenoblade Chronicles 3 one can be pre-ordered directly from Procyon until April 30, 2023. It costs ¥16,800/$129 for the limited edition. That also adds small, 1/3 scale replicas of Noah and Mio's flutes, an 80-page booklet, and a Masatsugu Saito art card. The basic version of the soundtrack is ¥6,600/$49.70 at CD Japan.
Here's a sample of the soundtrack.
With over 140 tracks—around 9 hours—the Xenoblade Chronicles 3 Original Soundtrack releases on the game's anniversary July 29, 2023! The Regular Edition releases on August 2.

Pre-order the Limited Edition here! (International shipping is available!)https://t.co/5quI6Lh9P9 pic.twitter.com/NtAZ9fJTOR

— プロキオン・スタジオ (@PROCYONSTUDIO) April 4, 2023
Finally, there's the Xenoblade Chronicles Original Soundtrack Trinity Box. Only pre-orders for the ¥20,000/$154 limited edition are available at Procyon ahead of its 2023 debut at the moment. The site there notes a July 29, 2023 release, with pre-orders ending April 30, 2023. It includes 20 CDs and 20 digipacks, along with a 56-page booklet.
Xenoblade Chronicles Definitive Edition, Xenoblade Chronicles 2, and Xenoblade Chronicles 3 are available on the Nintendo Switch.
The post Xenoblade Chronicles Definitive Edition and 3 Original Soundtracks Dated appeared first on Siliconera.
---
Siliconera Tuesday, April 4, 2023 10:00 AM
The latest chapter of the Fire Emblem Engage manga is now out on Weekly Shonen Jump+. This is an online manga service in which you can read certain chapters of various series for free. Alfred and the other prominent members of the Firene Queendom debut in this chapter.
When the chapter starts, it quickly explains the various territories in Elyos, as well as what Emblem Rings are. Afterwards, when Alear is helping up with the clean-up after the attack from the previous chapter, Etie saves him from falling rubble. He mistakes her as a soldier from Brodia, though she quickly corrects him. When he sees Alfred also easily lifting up rubble, Alear wonders if they really aren't from Brodia. At the end of the chapter, it ends with mysterious enemies attacking the Ring Chamber.
Players of the Fire Emblem Engage game should be able to note some differences between the source material and the manga. Alfred and the other members of his entourage do not appear until the Ring Chamber attack. That was when they made their debut as playable units in the game. The manga also alludes to Alfred's health issues, though this was unknown to the player at this point of the game.
Fire Emblem Engage is available on the Nintendo Switch. You can read the Fire Emblem Engage manga on Weekly Shonen Jump+.
The post Chapter 2 of Fire Emblem Engage Manga Introduces Alfred appeared first on Siliconera.
---
Siliconera Tuesday, April 4, 2023 9:30 AM
On April 12, 2023, a classic Pokemon spin-off will come to the Switch. The Nintendo Switch Online Expansion Pack library is about to get Pokemon Stadium. Nintendo teased its release basically since announcing this new, optional addition to the service.
Back when it first released, Pokemon Stadium was unique in that it would allow a player to use the Transfer Pak to bring over their Pokemon Blue, Red, and Yellow characters to the game. There's also a Game Boy Tower feature for playing the games.
However, the main modes of Pokemon Stadium focus on taking part in battles. The Battle Now, Free Battle, Gym Leader Castle, and Stadium all involve using the original Pokemon on teams to fight opponents. There's also a Kids Club area with minigames like Clefairy Says, Magikarp's Splash, Sushi-Go-Round, and Thundering Dynamo.
Here's a trailer showing Pokemon Stadium running on a Switch via the Nintendo Switch Online Expansion Pack.
Hey Trainers! #NintendoSwitchOnline + Expansion Pack members can play the #Nintendo64 classic Pokémon Stadium – now featuring online multiplayer battles – when it arrives on 12/04! pic.twitter.com/p5040nuM30

— Nintendo of Europe (@NintendoEurope) April 4, 2023
As a reminder, the last Nintendo Switch Online Expansion Pack game was Metroid Fusion.
Pokemon Stadium will join the Nintendo Switch Online Expansion Pack on April 12, 2023. A one year subscription to that higher Nintendo Switch Online complement is $49.99. It is also available on the Nintendo 64.
The post Pokemon Stadium Comes to Nintendo Switch Online Next Week appeared first on Siliconera.
---
Siliconera Tuesday, April 4, 2023 9:00 AM
Japanese audio software developer AH-Software announced the release a new Synthesizer V AI voice based on the Vocaloid character of Kasane Teto. April 1, 2023 marks the 15th anniversary of the creation of Kasane Teto. The release date for this new voice bank is April 27, 2023. The product will be available in a physical retail edition in Japan, and two different digital downloads. The Kasane Teto voice bank is now available for pre-order from the Synthesizer V official store. [Thanks, DenFamiNico Gamer!]
The physical retail Synthesizer V AI Kasane Teto edition costs 10,780 JPY (or $81 USD). Meanwhile, the downloadable version of the software costs 9,680 JPY (~$73 USD), with a AHS User special edition available for 8,580 JPY (~$64 USD).
In addition, AHS shared a sample of the upcoming Vocaloid voice bank by releasing the latest Kasane Teto song on April 3, 2023. The song is titled "April Star," and you can check it out here:
https://www.youtube.com/watch?v=N1E3rh4R8eE
Originally created by 2channel users as an April Fool's 2008 character, Kasane Teto was later included in the UTAU database in 2009, and continues to be a popular Vocaloid character.
In other related news, Porter Robinson in collaboration with Yamaha recently released his official Vocaloid, Po-uta.
The Synthesizer V Kasane Teto voice bank will release to the public on April 27, 2023, and is now available for pre-order from the Synthesizer V official store. The physical edition costs 10,780 JPY (~$81 USD), with the digital version costing 9,680 JPY (~$73 USD). and a AHS User special edition available for 8,580 JPY (~$64 USD).
The post Kasane Teto Synthesizer V Vocaloid Voice Arrives in April appeared first on Siliconera.
---
PC Invasion - FeedDDD Tuesday, April 4, 2023 3:25 PM
Not to be confused with 'Venomous Valor', this side quest still involves stealing Venomous Tentacula for very odd motivations, in case the first time wasn't enough, but at least there are plants to harvest. Here's how to complete 'Venomous Revenge' in Hogwarts Legacy. Note: For more information, check out our Hogwarts Legacy guides and features hub. 'Venomous Revenge' starting location Screenshot by PC Invasion This quest starts with Ackley Barnes, leaning against a wall behind the Three Broomsticks as any credible person does. He tells you he wants revenge on a business partner, Lawley, who stopped working with him for being too volatile, and asks you to steal the man's prized Venomous Tentacula. If you press him for details, he even reveals a Tentacula ate his business partners' Kneazle. Lawley's cellar is just behind you down the street, and even opens for you, as if no one can see you climb in. Inside the cellar S...
---
PC Invasion - FeedDDD Tuesday, April 4, 2023 11:10 AM
While most of the salvage material in Dredge—the Lumber, Scrap Metal, and Bolts of Cloth you'll need for minor boat upgrades—is readily available in salvage spots near the shore, the Refined Metal you'll need for the major hull upgrades is another story. This is an elusive commodity, tucked away in hidden areas and sold at high prices by opportunistic merchants. If you want to maximize your vessel's potential, however, you'll need to know where to find Refined Metal in Dredge. Read on to learn how to do just that. How to hunt down Refined Metal in Dredge Uses for Refined Metal Refined Metal in Dredge is used for a single purpose: upgrading your boat with three major hull upgrades. In addition to a mix of Lumber, Scrap Metal, and Bolts of Cloth, you'll also need Refined Metal for each of these upgrades: one for the first, two for the second, and three for the third. This means that you'll need a total of six Refined Metal in order to max out your boat. Screenshot by PC I...
---
Gamer Empire Tuesday, April 4, 2023 9:15 AM
Tower of Trials is a unique feature in Fire Emblem Engage that lets you participate in consecutive battles through three different game modes in order […]
---
Gamer Empire Tuesday, April 4, 2023 9:00 AM
In Project Zomboid, an axe is considered the most potent weapon. It not only does significant damage to zombies but also is a tool with […]
---
Tabletop Gaming News – TGN Tuesday, April 4, 2023 4:00 PM
Folk horror fans, rejoice! The Kickstarter campaign for FOLK HORRORS 2 by Ana Polanšćak and Andrew May is now live and has already surpassed its initial goal of £1,000 by raising an impressive £12,000 with still 6 days left to go. The campaign will end on April 11, so there's still time to back this …
---
Tabletop Gaming News – TGN Tuesday, April 4, 2023 2:00 PM
Klaus Teuber, the world-renowned board game designer, passed away on April 1, 2023, at the age of 70. The Teuber family announced his death, stating that Klaus had suffered from a severe illness for a short time before passing away. Klaus Teuber was the creator of some of the most popular and beloved board games, …
---
Tabletop Gaming News – TGN Tuesday, April 4, 2023 1:29 PM
Grizelda's Cursed Curiosities, a new compendium of ghost-hunting adventures for 5E, has launched on Kickstarter and has already exceeded its initial funding goal of $10,000 in just one day. The campaign, which has 30 days left to go, will end on May 5. This new book is from the creators of Grizelda's Guide to Ghost …
---
Gaming Instincts – Next-Generation of Video Game Journalism Tuesday, April 4, 2023 3:53 PM
---
Gaming Instincts – Next-Generation of Video Game Journalism Tuesday, April 4, 2023 3:29 PM
---
Gaming Instincts – Next-Generation of Video Game Journalism Tuesday, April 4, 2023 3:09 PM
---
Gaming Instincts – Next-Generation of Video Game Journalism Tuesday, April 4, 2023 2:51 PM
---
Level Up Tuesday, April 4, 2023 1:30 PM
Pokémon Stadium, the classic 3D battler/minigame collection for the Nintendo 64, <a href="https://www.youtube.com/watch?v=2j4IksCvaM4" target="_blank" rel="noopener">just…