---
Kotaku Sunday, January 15, 2023 5:42 PM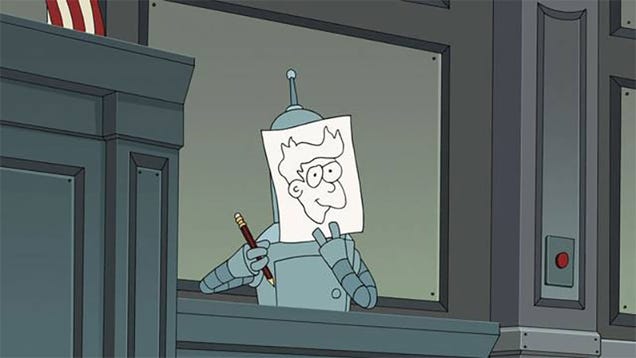 Stability AI and Midjourney—two of the biggest names in the exploding field of AI-generated imagery—and portfolio site DeviantArt have become the target of a class action lawsuit, filed in California on behalf of artists.
---
PCGamesN Sunday, January 15, 2023 12:44 PM
EA says that The Sims 4 toddlers are top of its 2023 laundry list as it lets players of one of the best life games know what Sims bugs, glitches, and other community concerns it is prioritising for Sims 4 updates in January 2023. Among the other key issues mentioned by EA Maxis are wants & fears, Sims that keep moving while the game is paused, and stuck moodlets, as the developer prepares for the upcoming Sims 4 infant update.
Best Sims 4 mods
,
Best Sims 4 sex mods
,
Play The Sims 4 free
---
PCGamesN Sunday, January 15, 2023 11:54 AM
Bad Modern Warfare 2 spawns are always something you have to deal with in the frenetic, fast-paced fracas of the FPS game, but seeing a player die twice in one killcam emphasises just how awful they can be at times. Spawning in what feels like an unfair position has happened in all the Call of Duty games, and not even the best Modern Warfare 2 loadout can save you from situations where you are dropped in full view of the enemy.
Best Modern Warfare 2 guns
,
Best loadouts in Modern Warfare 2
,
Modern Warfare 2 maps
---
Twinfinite Sunday, January 15, 2023 4:44 PM
Time to test your knowledge Wizard Knight!
---
Twinfinite Sunday, January 15, 2023 2:19 PM
The trauma keeps comin' and it don't stop comin'.
---
Siliconera Sunday, January 15, 2023 3:00 PM
Playism's publishing means people on a Switch get a chance to experience a lot of doujin and indie games that might not make the leap from PCs otherwise. This means that yes, a game perhaps won't be perfectly suited for the system. Still, it'll be interesting to see it there and take a chance on a smaller title. Drago Noka is a game with farming, building, and simulation elements that isn't exactly perfect or easy, but is unique and interesting enough.
You're basically tossed into Drago Noka with little fanfare. Players' avatars land on the back of the Grand Tortoise (Grant) dragon. As is typical for a game with farming and village management, you're an amnesiac. Immediately upon waking, Nona asks for your help in pushing her father's coffin off the side of the dragon. She is a priestess who lived alone with her father there. When the government agent Mimimi arrives, the player is put in charge of Grant since Nona doesn't want the job. Your goal is to build homes for potential villagers, farm, raise animals and develop the area, while also exploring occasional ruins and facing other dragons.
From there, it is sink-or-swim. Attempting to start a farm isn't even broached initially. (It also doesn't explain how to leave food for villagers in Nona's hut so they don't get sick.) You're tasked with building viable homes either from the broken down remnants on Grant or via original construction. You get tools like an axe and hammer to start getting wood and stone, and there are plants to gather on Grants' back. Items gradually respawn, and a wyvern rider named Yuni stops by every day to collect goods you might be shipping, act as a merchant you can buy from, and get new residents once you have homes for them. As GeSei unkan built it in WOLF RPG Editor, this doujin game has a definite RPG Maker feel to it, though with a rudimentary Stardew Valley or Story of Seasons approach.
Things can generally be rather freeform. After getting the village established with a few houses and starting an initial farm, you can start doing what you'd please. That can mean resource gathering for crafting, so you can add more furniture or engage in more customization. You might direct Grant to move around the map, so it will change the current "season." This influences materials and the weather. It can also cause enemies to appear or result in dragon encounters. Which means you'd need to feed your dragon ahead of time to prepare for that kind of eventuality or be ready to defend the homes on the back of Grant from any foe that lands there. You can also eventually form relationships with different villagers,
A good way to describe Drago Noka is ambling. This is a game that takes its time. From the hours I've spent with it, it doesn't seem like I'm being penalized from pursuing a relaxed approach. Even if you aren't farming yet, some trees feature food, so I could take my time without worrying about Nona starving. The only time limits I noticed involved furnishing villager homes after recruiting them. However, waiting to start the process until I'd already started getting homes and some items for them together helped a bit with that.
https://www.youtube.com/watch?v=SyD-xl6l8gw&ab_channel=PLAYISM
However, as this is an indie game, that means Drago Noka suffers from not often telling you what to do. For example, it is very freeform about getting things set up. It doesn't teach you how to build a house. You need to set up floors, walls, windows, doors, and roofs on your own. (Fortunately, working off of a dilapidated one gives you the framework you need to learn.) Learning how to interact with villagers comes down to trial and error, though it seems like asking them for something is the best way to get them working toward a goal. It took me a moment to realize how to leave food for Nona, as initially I accidentally cleaned out the initial supply. But given the nature of the game, someone needs to expect that it will be rudimentary. Also, while short, there is a Steam demo that lets someone get brief feel for things.
Drago Noka isn't the first farming and village life simulation I'd recommend. It's definitely the sort of game you should try first, to see if it will be for you. But it does offer a very relaxed approach and does some interesting things, what with everything set on the back of a dragon. Getting a chance to see an indie interpretation of a genre is always interesting. You won't get the same level of investment as in, say, a Stardew Valley or Story of Seasons, but it can be fun to build up a village in terms of its appearance and spend some evenings farming and exploring.
Drago Noka is available for the Nintendo Switch and PC.
The post Drago Noka Offers Quite a Bit of Freedom appeared first on Siliconera.
---
Siliconera Sunday, January 15, 2023 12:00 PM
A new collection of Pokemon merchandise, themed after the move Amnesia, will be available in the Japanese Pokemon Center. You will be able to purchase them starting on January 21, 2023. In Japanese, the title of the collection is Dowasure, which is simply the Japanese name for the move. There is also an accompanying "Dowasure"" song that you can watch on the Pokemon Kids TV Japan YouTube channel.
Here is the "Dowasure" music video, which stars Psyduck, Marshtomp, Drifloon, Quagsire, Numel, and Slowpoke.
https://www.youtube.com/watch?v=EycoM4eJpVc
While you are not able to purchase items and ship them internationally through the Pokemon Center store, they are also available on Amazon. With Amazon, it may be possible to ship them abroad.
The items in the Amnesia Pokemon line of goods are:
A4 clear files (2) - 660 JPY
Acrylic memo stand collection - 880 JPY
Assorted stickers - 660 JPY
Clear pouch - 1760 JPY
Coin & key case - 2420 JPY
Collectible magnet - 660 JPY
Desk stand memo - 1,320 JPY
Earrings/clip-on earrings (Slowpoke, Quagsire, Drifloon) - 1,100 JPY
Hand towel - 660 JPY
Invisible masking tape - 605 JPY
Metallic charm (Psyduck, Slowpoke, Quagsire, Marshtomp) - 550 JPY
Mini stationery set - 440 JPY
Mug - 1760 JPY
Neckstrap - 990 JPY
Puppet doll (Psyduck, Slowpoke, Quagsire, Marshtomp) - 2,640 JPY
Ink: 2,310 JPY
To-do list: 539 JPY
[gallery ids="946987,946986,946985,946984,946983,946982,946981,946980,946979" link="file"]
Amnesia is a Psychic move that will sharply raise the user's Special Defense stat. You can teach it via a TM, and a wide number of Pokemon learn it naturally. In Pokemon Scarlet and Violet, a Pokemon that does not naturally learn it can do so with TM128. You will unlock TM128 in the TM Machine after you defeat the Team Star Fire Crew.
The Pokemon Amnesia goods collection will be available through the Japanese Pokemon Center site and Amazon JP from January 21, 2023. Pokemon Scarlet and Violet are on the Nintendo Switch.
The post Amnesia Collection of Pokemon Merchandise is Unforgettable appeared first on Siliconera.
---
Player Assist | Game Guides & Walkthroughs Sunday, January 15, 2023 12:43 PM
Scalebound was a dragon-riding action RPG that was announced back in 2014, and though there was a lot of excitement for the title, the project was officially cancelled come 2017. Though fans never got to have a look at Scalebound a few years back, word has it that the franchise could be revived soon. As […]
---
Player Assist | Game Guides & Walkthroughs Sunday, January 15, 2023 12:25 PM
With Forspoken being a new-gen exclusive, a lot of fans were expecting a huge game, and now the storage requirement has been revealed for Square Enix's upcoming title—and you'll have to clear out a huge chunk of your hard drive. As it turns out, Forspoken will be demanding 87. 275 GB of storage. Here's the […]
---
Player Assist | Game Guides & Walkthroughs Sunday, January 15, 2023 12:13 PM
A lot of Naughty Dog fans are excited for the premiere of The Last of Us, but we also have an update on the gaming front. Fans have been waiting for a multiplayer version of The Last of Us for a while, but ND has been mum about the update. Thanks to a new interview […]