---
Kotaku Thursday, February 23, 2023 3:45 PM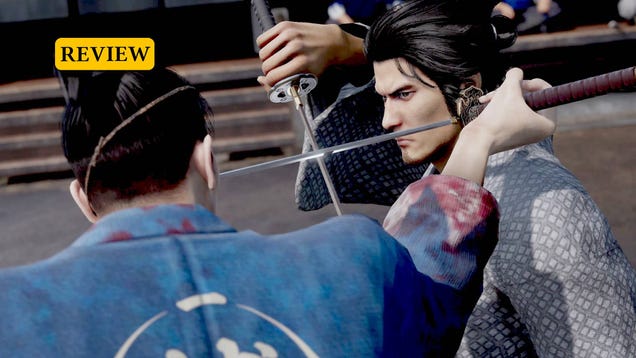 In the opening chapters of Like A Dragon: Ishin!, a samurai becomes an exiled criminal after his father is assassinated in front of him. A year later, his brother offers him safety and power in exchange for his loyalty. All he has to do is turn a blind eye to the powerful lords who could have orchestrated their…
---
Kotaku Thursday, February 23, 2023 2:40 PM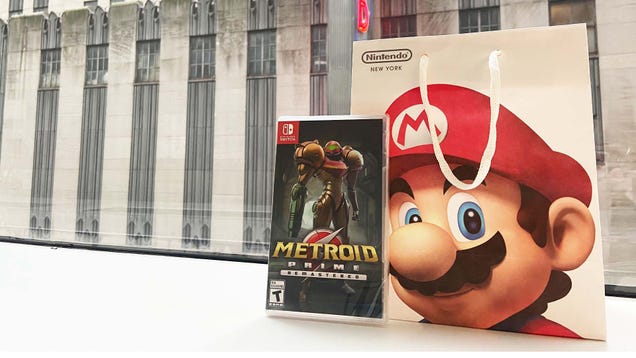 Earlier this month, Metroid Prime Remastered was announced and released digitally on Nintendo Switch. It's very good and a perfect example of how to remaster an old game. However, it wasn't available physically until yesterday, February 22. And uh, well, it's still kind of not available physically, as people are…
---
Kotaku Thursday, February 23, 2023 2:23 PM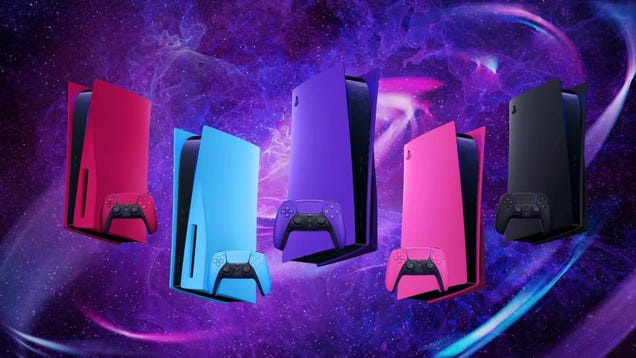 The good thing about the PlayStation 5 shortage being over now is that people who want the consoles can finally buy them. The bad news is that it's also apparently led to an uptick in GameStop robberies as thieves target the pricey and easy-to-flip consoles. GameStop's answer? A $5,000 reward for catching thieves,…
---
Kotaku Thursday, February 23, 2023 1:55 PM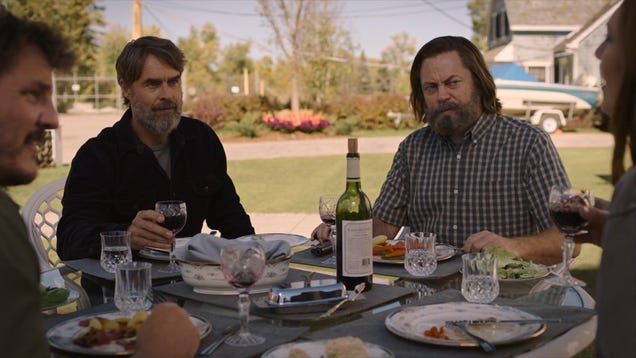 The Last of Us' TV adaptation is a rare bird in terms of staying true to its source material—particularly when it comes to video games. But even a show that aims to be as authentic as HBO's treatment of the hit PlayStation series needs to make a few changes to adapt to a different form of storytelling. After the…
---
Kotaku Thursday, February 23, 2023 1:28 PM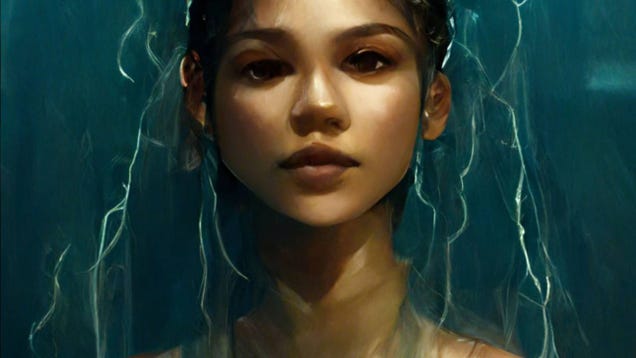 The U.S. Copyright Office turned away an AI-generated piece of work last February, citing a prerequisite of human authorship. That hasn't prevented AI enthusiasts from trying to legitimize glorified art theft. Last year, one creator tried to register a comic book with images that they generated in the AI tool…
---
Kotaku Thursday, February 23, 2023 1:17 PM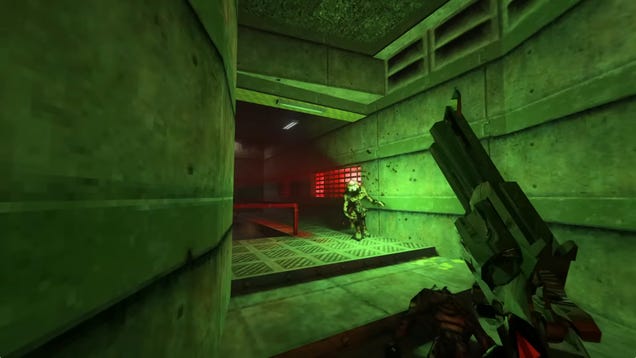 1998's Half-Life is one the best games ever made. And now, thanks to a new mod out today, you can play this classic PC shooter with modern ray tracing. It's yet another classic PC game that has received a sweet-looking upgrade thanks to community modders.
---
Kotaku Thursday, February 23, 2023 11:50 AM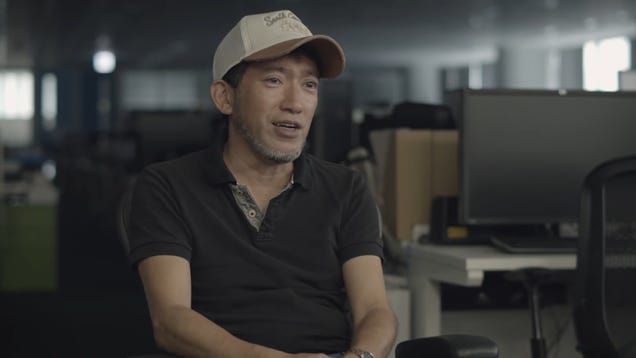 Shinji Mikami, famed Japanese game designer best known for his work on the Resident Evil series, has decided to leave Tango Gameworks after founding the studio over 10 years ago, according to a TrueAchievements report that was corroborated by Bethesda on Twitter.
---
Kotaku Thursday, February 23, 2023 11:30 AM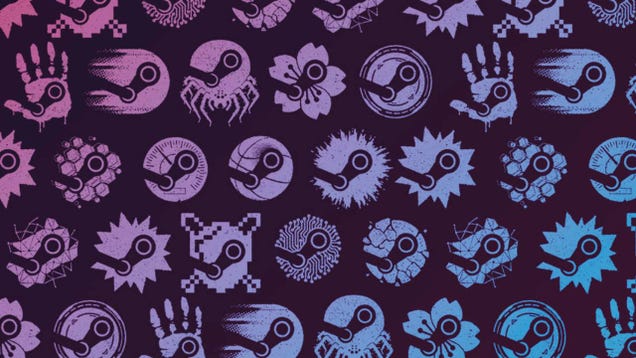 Trying to predict the biggest gaming sales events of the year can feel a bit like staring into a crystal ball. PC gamers used to guess the dates based on the historical patterns of previous years, but that was still never any guarantee of accuracy. Valve has finally taken out all the guesswork by simply telling us the…
---
Kotaku Thursday, February 23, 2023 10:40 AM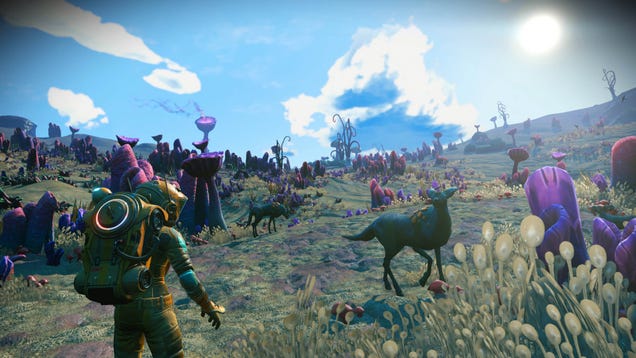 No Man's Sky consistently contributes to its quest to become one of video games' greatest redemption stories with regular, important updates, and the next one is no exception. The upcoming Fractal Update is actually going to make Hello Games' open-universe space sim prettier nearly seven years after its original…
---
Kotaku Thursday, February 23, 2023 10:39 AM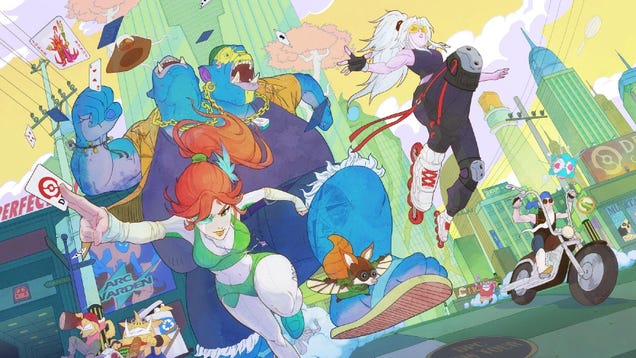 Competitive action RPG Dota 2 remains the second most-played game of all-time on Steam. Naturally, some of those players are cheaters. But this week Valve purged thousands of them from the platform thanks to an extremely clever little rouse: a bit of bogus game code that would only be activated by particular…
---
PCGamesN Thursday, February 23, 2023 1:33 PM
Genshin Impact publisher, Cognoshere, is continuing to take legal action against certain leakers by issuing a subpoena to Twitter. In the past, the publisher did the same to Discord in order to target specific, well-known leakers in large Genshin Impact Discord channels - the biggest target being a leaker named Ubatcha. This time, Cognosphere is taking action against Xwides, Merlin Impact, and GenshinWorld - other notable leakers in the anime game's community.
Genshin Impact codes
,
Genshin Impact character tier list
,
Genshin Impact leveling guide
---
PCGamesN Thursday, February 23, 2023 1:00 PM
At last, the long wait for Company of Heroes 3 is over. Exciting times for those already in the know, but why should you – a humble real-time strategy fan who may not have played the series previously – pick up a copy now it's out?
MORE FROM PCGAMESN:
Company of Heroes 3 release date
,
Company of Heroes 3 pre-alpha impressions
,
Company of Heroes 3 system requirements
---
PCGamesN Thursday, February 23, 2023 12:46 PM
What are Destiny 2 Guardian Ranks? Guardian Ranks are a new system Bungie is introducing to Destiny 2 in order to showcase the most driven and dedicated Guardians among us. While previously, players would see others' seasonal rankings next to their name when interacting in The Tower or any other public spaces, they'll now see Guardian Ranks above their gamertags. These help distinguish blueberries from veterans so players better understand their allies' familiarity in the game in matchmade activities and beyond.
There will be 11 Guardian Ranks when the Lightfall release date lands, distinguishing all-new Destiny 2 players from veterans of the FPS game. Attaining ranks will involve experiencing different in-game activities and achieving specific objectives. These ranks will also partially reset each season.
MORE FROM PCGAMESN:
Destiny 2 classes
,
Destiny 2 exotics
,
Destiny 2 builds
---
PCGamesN Thursday, February 23, 2023 12:46 PM
What are Destiny 2 Commendations? New with the launch of Lightfall, Commendations allow Guardians to express kudos toward other Guardians after engaging in team-based activities. Bungie is introducing Commendations to celebrate the Guardians who make Destiny 2 a better experience for all players. Gaming communities can be toxic, and Commendations act as a seal of approval for players who may have helped weaker Guardians or gone out of their way while playing in such group activities.
In a recent Bungie blog post titled "Lightfall and the Year Ahead," Destiny 2 game director Joe Blackburn suggested Commendations act as "icebreakers" to allow other Guardians to understand at a glance what skills a player can contribute to the overall fireteam in the FPS game when the Lightfall release date lands. Commendations not only recognize individual player contributions but are also meant to act as signals to other Guardians that a certain player may be a particularly strong or helpful teammate. Further, Commendations are only positive, meaning players won't be able to use them to troll teammates.
MORE FROM PCGAMESN:
Destiny 2 classes
,
Destiny 2 exotics
,
Destiny 2 builds
---
PCGamesN Thursday, February 23, 2023 12:23 PM
The best puzzle games on PC can turn classic head-scratchers into rich, meaningful stories full of frustration-fueled problems to solve. Whether you're looking for clever dialogue, moving narratives, or a healthy dose of laughter with your conundrums, puzzle games are versatile enough to find a way to do it all.
This vast genre covers everything from pirate point-and-clicks to tetromino trickery and quantum physics capers. In fact, a couple of these are so good they could be considered for our list of the best PC games overall. Our comprehensive list outlines the best puzzle games across the board, including a few very familiar faces indeed.
MORE FROM PCGAMESN:
Return to Monkey Island system requirements
,
Return to Monkey Island difficulty modes
,
Return to Monkey Island mop guide
---
PCGamesN Thursday, February 23, 2023 10:27 AM
Fans of the Ubisoft RPG game series Assassin's Creed are working together to host a series of Twitch streams of AC Origins, AC Black Flag, Assassin's Creed 2, and others, with donations from viewers going to relief campaigns for the Syria and Turkey earthquakes.
MORE FROM PCGAMESN:
Assassin's Creed Valhalla review
,
How long is Assassin's Creed Valhalla?
,
Buy Assassin's Creed Valhalla
---
PCGamesN Thursday, February 23, 2023 10:20 AM
If you're looking for the best Warzone 2 LA-B 330 loadout, we've got you covered. This bolt-action sniper rifle is part of the Bryson Long Rifle platform and, much like the SP-R 208, is lethal to the upper chest and head with minimal damage drop-off. This loadout accentuates the positives of the LA-B 330 by increasing its bullet velocity and ADS speed, making it easy to respond to and hit distant targets.
We've got heaps of advice on picking the best Warzone 2 sniper rifle, plus plenty of other Warzone 2 loadout suggestions, so if you don't fall head over heels for the LA-B 330 then there are other options available in the free PC game.
MORE FROM PCGAMESN:
Best Warzone 2 guns
,
Best Warzone 2 loadout
,
Warzone 2 map
---
PCGamesN Thursday, February 23, 2023 10:09 AM
What is the Destiny 2 Lightfall raid release date? If you're looking for information about the raid launching with the Lightfall DLC, we have all the answers you and your fireteam need to properly prepare for the raid and earn rewards for completion in the Contest Mode timeframe.
While we don't know all the details on the Lightfall raid in Destiny 2, we do know it will be an all-new raid in the free PC game, as opposed to Vault of Glass in 2021 and the King's Fall raid last year, which were both remakes of raids from the original Destiny. However, there are some clues as to what we might expect. Here's everything we know about the Destiny 2 Lightfall raid release date, start time, Contest Mode details, and more.
MORE FROM PCGAMESN:
Destiny 2 classes
,
Destiny 2 exotics
,
Destiny 2 builds
---
PCGamesN Thursday, February 23, 2023 9:59 AM
The iconic bounty hunting FPS, Hunt: Showdown, has graced our PCs for five years this year, growing and evolving along with its fanbase. Many of the basic elements of the game have stayed the same – it's a tense, match-based shooter that puts you in the shoes of creature-hunters – but just as many elements have changed for the better.
MORE FROM PCGAMESN:
Hunt: Showdown review
---
PCGamesN Thursday, February 23, 2023 9:59 AM
My first memory of Counter-Strike: Global Offensive is on the map Inferno, which looked drastically different back in 2006. With a poor connection and no GPU to speak of, my Core 2 Duo could barely handle the FPS game. It should have been irritating, but surprisingly CS 1.6 offered the same competitive experience as the velvety CSGO does today. It's tricky to pinpoint it, but Counter-Strike's popularity is clearly not driven by occasional facelifts. It's a matter of passion, emotion, and matchless competition.
MORE FROM PCGAMESN:
Best FPS games
,
Best free Steam games
,
Best multiplayer games
---
PCGamesN Thursday, February 23, 2023 9:55 AM
There might not be a confirmed Soulframe release date yet, but there are still a lot of things we do know about the Warframe developer Digital Extremes' next game.
After being hinted at via a trademark filing during the first half of 2022, the MMORPG game was officially announced by during TennoCon 2022. From what we know so far, Soulframe seems to be going in a different direction to Warframe with its setting and gameplay, despite the name suggesting a connection, and we may have seen a hint regarding a potential early release window. With all this in mind, here's everything we know so far about the Soulframe release date and more.
MORE FROM PCGAMESN:
The best MMORPG - top MMOs you should play
,
The best RPG games on PC 2022
,
The best fantasy games on PC in 2022
---
PCGamesN Thursday, February 23, 2023 1:04 PM
Round up the firewood, sharpen your axe, and get ready to pummel some mutants. The Sons of the Forest release time is just about here, with developer Endnight planning to drop its new horror game onto Steam Early Access so players can test, try, and help iterate on it ahead of a full launch. With new weapons, companions, and more-detailed crafting than its 2014 predecessor, we're all itching for the Sons of the Forest release date. So gather your pals for multiplayer, head over to Valve's storefront, and get yourself ready - here's when Sons of the Forest launches on PC and Steam.
Sons of the Forest system requirements
,
Sons of the Forest release date
,
Best horror games
---
PCGamesN Thursday, February 23, 2023 9:33 AM
Minecraft enchantments are essential not just for showing off glistening armour and tools, but for surviving even the darkest and deadliest of nights in the Overworld and, well, any time in the Nether. These can be added to your items using an enchanting table or an anvil, but involve some level of luck as there's no way of knowing what the enchanting table will spit out when you're done.
For the best chance of surviving in the cruel, blocky world of one of the decade's best PC games, and maybe even defeat the Minecraft Ender Dragon, you'll want to rack up as many enchantments as possible - and maybe even some Minecraft netherite. Join us as we break down the basics on building a Minecraft enchanting table, using enchantments in the survival game, and offer some additional tips on this advanced crafting mechanic.
MORE FROM PCGAMESN:
Minecraft seeds
,
Minecraft skins
,
Minecraft mods
---
PCGamesN Thursday, February 23, 2023 10:00 AM
The Destiny 2 Lightfall release date looms, bringing Destiny's first decade closer to its dramatic conclusion - only one expansion, The Final Shape, will then remain in the Light and Darkness saga. Whether you love the game for the lore, hardcore PvP gameplay, or deep character customization options, the Lightfall expansion has something for every type of Destiny 2 player. The expansion will introduce us to a new city on Neptune, a new subclass called Strand, and offer several quality-of-life improvements that both Destiny 2 veterans and New Lights will appreciate.
Below, you'll find everything we know about the Destiny 2 Lightfall release date, information about the new subclass, a new planet to explore, new in-game features, and a host of new Destiny 2 Lightfall exotics. There's so much coming with Lightfall, and there's a reason that it's not only one of the best free PC games but one of the best FPS games of all time.
MORE FROM PCGAMESN:
Destiny 2 classes
,
Destiny 2 exotics
,
Destiny 2 builds
---
PCGamesN Thursday, February 23, 2023 9:38 AM
Metas change, the LoL tier list will fluctuate, and your favourite champion might not be in a great place right now. While you can absolutely win games and climb the ranked ladder with nearly anyone in the lower ELOs, the changes that come via champion and item balancing can tip the scales enough that some picks are almost mandatory.
We've put together a few picks for each lane that have become especially overpowered in the 13.1 patch for League of Legends. Whether it's due to a buff, kit change, or item change, these are safe picks if you're looking to climb the ranks in the free PC game. If you do want to play something else, keep every one of these champions in our LoL tier list in mind for your ban, as they all have the potential to go on and dominate Summoner's Rift in one of the best MOBAs you can play right now.
How much have I spent on League of Legends?
,
League of Legends patch 13.3
,
League of Legends tier list
---
Rock Paper Shotgun Latest Articles Feed Thursday, February 23, 2023 2:00 PM
Earlier this month, we asked you to vote for your favourite strategy games of all time to celebrate the launch (and glorious return) of several strategy classics this month, including Relic's WW2 RTS Company Of Heroes 3, Blue Byte's The Settlers: New Allies and Cyanide's fantasy Warhamball Blood Bowl 3. And cor, I've never seen such love for individual expansions and total conversion mods among mainline RTS games and 4Xs. As with all strategy games, however, there can only be one victor - and you can find out what that single strategy game to rule them all is right here. Here are your 50 favourite strategy games of all time, as voted for by you, the RPS readership.
---
Rock Paper Shotgun Latest Articles Feed Thursday, February 23, 2023 12:30 PM
There's a touch of poetry to the way Wild Hearts carves so liberally from Monster Hunter. After all, Monster Hunter is a series about an unknown newcomer toppling ancient beasts, chopping up their best bits to create weapons and armour. Forget sleeves, Wild Hearts wears its inspirations as a complete set of clothing crafted from the bones, fur, and teeth of Capcom's increasingly popular series. Inevitably these materials may feel lesser than the whole from which they were harvested, but they are worn proudly and with confidence nevertheless.
Besides, as a rare challenger to Monster Hunter, Wild Hearts is clearly aware of the difficulties involved in trying to pull off something new. Perhaps this is why Omega Force's monster battler is so welcoming to newcomers. Finally, here is a game that is willing to teach a player why this long-running genre is held in such high regard. Wild Hearts is the perfect entry point for anyone who has ever dreamed of being a Monster Hunter Liker. A bombastic, brilliant good time that's held back by frequent, frustrating performance issues on PC.
---
Rock Paper Shotgun Latest Articles Feed Thursday, February 23, 2023 12:00 PM
You know it's a great turn in The Pale Beyond when only five of your crew are freezing, two have frostbite, and one has scurvy. After all the struggles and dangers I've been through trying to keep my ship's crew alive in the bone-biting cold of the arctic tundra, that's definitely a success in my book.
It's easy to describe Bellular Studio's survival sim as just 'Frostpunk on a ship', but in some ways that's pretty accurate: you're the leader of a group trying to survive in a harsh frozen wasteland. But it's also a comparison that falls short in plenty of other ways. Sure, the engine of this survival sim might run the same as Frostpunk's, but it's buried deep in a handcrafted hull. With an overarching story that deals with the drama and despair of survival, together with a cast of underdog characters whose personalities and flaws fuel your determination to keep them alive, The Pale Beyond is much more human than its steampunk counterpart.
---
Rock Paper Shotgun Latest Articles Feed Thursday, February 23, 2023 11:51 AM
The devs behind Command & Conquer Remaster are releasing their The Great War: Western Front on March 30th, but for now they're showing off exactly how the WW1 RTS works in a new developer diary. The 'Commanding The Western Front' video has several leads devs from Petroglyph walking us through aspects of the campaign, from the macro decisions of Field Commander Mode, to the tactical RTS skirmishes in Theatre Mode.
---
Rock Paper Shotgun Latest Articles Feed Thursday, February 23, 2023 11:00 AM
This week on The Electronic Wireless Show podcast our interest was piqued by new trailers for a Jesus simulator and a politics in hell strategy game. We ask ourselves: why are there so many hell-themed games and so few heavenly ones? Is it blasphemy? What would our pitch for a game set in heaven be? (Spoilers for that last one: there's a lot of admin involved). We also chat about what we've been playing this week, and Nate orchestrates a mini-game pitchathon that goes at least somewhat off the rails.
---
Rock Paper Shotgun Latest Articles Feed Thursday, February 23, 2023 10:57 AM
My backlog is practically overflowing at this point, hence my New Year's resolution to avoid buying a game until I'd actually play it. But, every now and then, an especially deep discount will catch my eye, my bad impulses wake up, and I spend a few quid on something I won't touch for six months (seriously, Abzu has been floating on my hard drive for years.) My New Year's resolution won't hold out for much longer, as Valve have announced their schedule for all of 2023's Steam Fests and sales events.
---
Rock Paper Shotgun Latest Articles Feed Thursday, February 23, 2023 10:24 AM
Warhammer 40k: Darktide seemed like a recipe for certain success when it launched late last year. Developers Fatshark were taking the formula established in their co-op horde shooters Vermintide, throwing in some beefy melee, and moving it over to the 40k universe. Fans were less than happy with the end result, pointing toward technical issues, randomness in the endgame, and a lack of crafting systems, which Fatshark are hoping to fix in today's update.
---
Rock Paper Shotgun Latest Articles Feed Thursday, February 23, 2023 10:00 AM
A new month is on the horizon which can mean only one thing: more gaming freebies. Amazon Prime members can snag seven free games throughout March, with 90s RPG Baldur's Gate: Enhanced Edition leading the pack, followed by the cute puzzler (and undercover horror game) I Am Fish. New games are available every Thursday, so scribble that day into your calendars.
---
Rock Paper Shotgun Latest Articles Feed Thursday, February 23, 2023 9:44 AM
A lot of folks, including our Liam, have been having a grand old time hunting Japanese fantasy beasts in Wild Hearts. Great! Less great is that it still runs like concrete on PC, even after a performance-focused patch that developers Omega Force had detailed even before the game had formally released.
---
Twinfinite Thursday, February 23, 2023 1:59 PM
The Seasons have come and go, so let's rank them!
---
Twinfinite Thursday, February 23, 2023 1:54 PM
Rally races are racing to Forza Horizon 5 soon
---
Twinfinite Thursday, February 23, 2023 1:17 PM
Dehya's dog awful and people are disappointed
---
Twinfinite Thursday, February 23, 2023 12:28 PM
I don't have friends, I have family
---
Twinfinite Thursday, February 23, 2023 11:44 AM
A very funny business.
---
Twinfinite Thursday, February 23, 2023 11:09 AM
Tango Gameworks says goodbye the the mind behind several of its main games
---
Twinfinite Thursday, February 23, 2023 11:00 AM
The Sammerai way.
---
Twinfinite Thursday, February 23, 2023 10:47 AM
Thursday is always a party in GTA Online.
---
Twinfinite Thursday, February 23, 2023 10:30 AM
Useful quirks > Powerful quirks.
---
Twinfinite Thursday, February 23, 2023 10:14 AM
There are plenty of more Kang variants in the comics.
---
Twinfinite Thursday, February 23, 2023 10:00 AM
It's one of the great mysteries of our time.
---
Siliconera Thursday, February 23, 2023 3:30 PM
Square Enix kicked off a series of Theatrhythm Final Bar Line developer diaries from Series Director Masanobu Suzui, and the first entry reveals the spin-off almost had a different name. It's because of Tetsuya Nomura that it got the title it did. Originally, the series almost kicked off with the name "Final Fantasy is Music."
Ichiro Hazama, who worked on multiple Final Fantasy games and is the Series Producer, came up with the idea for this new spin-off. When indieszero and the team were working on it, the tentative, working title for the project was Final Fantasy is Music. Suzui then noted Nomura came up with both the original entry's name, as well as the subtitle for the 2023 installment.
Here's Suzui's exact quote from the development blog.
The tentative title we came up with was the rather grand sounding "Final Fantasy is Music" (pained laugh).

The name "Theatrhythm" was proposed by Mr. Tetsuya Nomura during development on the first game. It's a very unique and distinctive name, which sounds like nothing else out there, so I think it's a great title for the series.

Incidentally, the subtitle for this latest game "Final Bar Line" was also decided upon in a conversation with Mr. Nomura.

The key words "final line/ double bar line" came to mind from the music related motifs used in the stave notation UI design, and that led on to the final title.
Suzui also shared design documents showing the project under the Final Fantasy is Music working title.
[gallery columns="2" size="full" ids="952482,952481" link="file"]
Theatrhythm Final Bar Line is available for the Nintendo Switch and PlayStation 4.
The post Theatrhythm Would Be Named 'Final Fantasy is Music' if Not for Tetsuya Nomura appeared first on Siliconera.
---
Siliconera Thursday, February 23, 2023 3:00 PM
There's a line in a Taylor Swift song that goes, "Boys only want love if it's torture." Well, given the nature of some otome games, it seems a concept that could be true of anyone. Certainly, it would apply to people who would pick up The Crimson Flower that Divides: Lunar Coupling. This Switch otome game is the first port of a mature title that appeared on platforms like the PC, PSP, and Vita in Japan. Granted, this release cuts out the "adult" imagery, but keeps the mature connotations and sexual overtones.
As you'd expect from a dystopian romance filled with constant mental and physical trauma, The Crimson Flower that Divides: Lunar Coupling gets dark! People who've experienced sexual or physical assault would very likely be triggered by many of the situations in its routes! However, while it is constantly assailing the player with the prospect of terrifying situations, there's are some redeemable elements. Localization issues aside, I found myself caught up in the stories it told, loving its strong, incredible heroine, and genuinely feeling for a few of the men and women I'd meet over the course of the game.
While The Crimson Flower that Divides: Lunar Coupling is a romantic visual novel, it often gets quite political as well. Set in a besieged by a plague known as The Rot, most women catch, then die, from the disease. Few survive. Those who manage to avoid it are fought over by nations, in the hopes of actually managing to continue to survive. After the heroine Naala's father died, her mother was taken by men from the country of Nasla. Naala, the only known woman to survive the affliction, was hidden away and saved. The Rus royal family took her in, and she was raised knowing she'd be the wife of its king, Auri.
Naala grew up molded by this experience. She's fought alongside the men of Rus, becoming as strong an archer and swordswoman as them. So when Nasla attacks the Rus royal city and she realizes her two dear friends Shalanna and Shalu are in the district under assault, she leaves the security of the palace to fight for them. And, to be fair, she does beat back the Naslan soldiers! She seems to buys them time to escape! However, she's caught in the process. So her and the captured women, as well as her friends, find themselves in the Nasla capital. There, they find it is a country with so few women they need to raid other villages, but have adopted a mentality that "Women Choose Their Husbands." Naala now must adjust to life there, see if she can find freedom and happy endings for the Rus women, and perhaps find a love of her own.
In terms of gameplay, The Crimson Flower that Divides: Lunar Coupling is a very straightforward visual novel and Switch otome. As you go through the story, you'll occasionally get the chance to choose responses that shape the course of the story. There's no menu option to see how high a relationship is with one of the bachelors. However, you can turn on an indicator to get a visual signal showing when a response favors a certain character. The story primarily focuses on Naala and is seen from her perspective. However, there are some chapters in which love interests take the lead to show their point of view. Given the antagonistic nature of some, like Suren and Nohl, this is to their benefit and show that they may not be exactly who you expect. (Conversely, it also shows that what another love interest is saying and presenting might not be as accurate.)
You also have an array of love interests. Unfortunately, there's some gatekeeping. Certain routes are locked behind others. So say you want to romance Nalan. Well, you'll also always first have to get onto Suren's route, which gets dark. It's unfortunate, as it forces a player to go through circumstances they might want to avoid or interact with characters they don't care about.
It's generally sound and effective. However, translation issues abound. I happened across incorrect spellings. There's some awkward phrasing at times. However, the biggest problem is when the came can't decide whether one character's name is "Nalan" or "Naran." I also happened upon a bug a few times which resulting in the background image being "off" by almost an inch, leaving a black gap on the right side of the screen. (Reloading an old save fixed that.)
So, about those triggering topics! The next paragraph will go over the dark underbelly of The Crimson Flower that Divides: Lunar Coupling, so avoid it if you are sensitive to these issues and skip to the image after it. This will also involve some spoilers regarding the kinds of content you'll read about or see.
Naala, her friends, and even some of her love interests go through hell. There's kidnapping, nonconsensual marital sex, near sexual assault, references to self harm, suicide, murder, and abuse. There are heartbreaking endings. There are good people here. Not every love interest is out to do Naala harm. You'll likely get attached to people. You'll see them broken. Suren's route can be particularly triggering. Also, while there were moments I did admittedly enjoy in it, The Crimson Flower that Divides: Lunar Coupling can tend to quickly excuse or brush over behaviors by quickly offering a "sweet" moment or no support showing how an actual relationship can suddenly develop after such trauma or attempting to excuse behavior. This is absolutely a case in which some routes are better than others, and getting one can mean being forced to see and deal with these traumatic and terrible incidents because that character's tale branches off of Nohl's, Suren's, or Touya's. It feels very dated, given the original game appeared in 2012, and that's to its detriment.
However, I will say that Naala is a fantastic heroine. She's a strong woman who cares deeply about her friends. She's taken to heart the fact that she's become a leader. She won't abandon the Rus women in Nasla. Regardless of which route you follow, she maintains this considerate attitude that sees her trying to put others first when she can. When one of the Rus women is sick, she stays with her even if it puts her in danger, and forceably asserts it isn't The Rot to keep her safe. When her friends repeatedly end up in danger, she gives up her own safety to protect them. She realizes how to deal with people. She sees when someone is lying to her. In a game where many of the love interests could be bland or downright problematic monsters, she's a standout star who deserves better.
The Crimson Flower that Divides: Lunar Coupling is the equivalent of the tawdry romance novel you pick on sale or at a second-hand store. You probably won't proudly admit you enjoy it or read it in public. Instead, it becomes your problematic secret you'll sneak off to play. You'll find a favorite character or characters and savor certain segments. Just know going in that this is absolutely a "mature" story with triggering themes.
The Crimson Flower that Divides: Lunar Coupling is available for the Nintendo Switch.
The post Review: Love is Traumatic in The Crimson Flower that Divides: Lunar Coupling appeared first on Siliconera.
---
Siliconera Thursday, February 23, 2023 2:30 PM
The Pokemon Company International announced a new donation to charity, this time to support those affected by the earthquakes in Turkey and Syria. The company will donate $200,000 to GlobalGiving. This money will go to the Turkey and Syria Earthquake Relief Fund.
Here's the brief official The Pokemon Company International statement regarding its latest donation to charity.
Our hearts are with the people of Turkey and Syria affected by the recent earthquakes.

To support children and families in need across the region, The Pokemon Company International is donating $200,000 to its partners at GlobalGiving and their Turkey and Syria Earthquake Relief Fund. To learn more about GlobalGiving's efforts please visit www.GlobalGiving.org.
The official GlobalGiving page for its Turkey and Syria Earthquake Relief Fund has a $5,000,000 goal. As of 12pm ET on February 23, 2023, it passed $3.16 million in donations from over 19,000 individuals and entities. The page noted that some of the ways the proceeds will be used is to provide clean food, water, medicine, housing, and care.
The Pokemon Company International is known for often donating to charity in times such as these. For example, in 2020 it donated $100,000 to Black Lives Matter and $100,000 to the NAACP. In 2022, it donated $200,000 to aid people affected by the war in Ukraine via GlobalGiving.
The post The Pokemon Company International Donates to Turkey and Syria Earthquake Relief Fund appeared first on Siliconera.
---
Siliconera Thursday, February 23, 2023 2:00 PM
Nintendo Switch owners can soon Zankai Ken in their homes. Imagineer announced a Fitness Boxing Fist of the North Star release date. People can start getting in shape with characters like Kenshiro and Raoh on March 2, 2023. Ahead of that, a demo is now available worldwide.
The Nintendo eShop page is open for Fitness Boxing Fist of the North Star, showing both its release date and trial. It notes it will cost $49.99. It also clarifies that while this is an exercise game, it is a rhythm game as well. It points out the localized version will include 20 songs, including tracks from the series like "Aio Torimodose!!" and "Silent Survivor."
As people go through this Fitness Boxing entry, there will be additional elements to reference the connections to the Buronson
and Tetsuo Hara series. Most notably, you can take part in Outlaw and Boss Battles in Battle Mode. These are designed to be like boxing matches and fights with rhythm game elements.
The North American and European Fitness Boxing Fist of the North Star Switch release date is March 2, 2023, and a demo is available. The game launched in Japan back in December 2022. Viz Media handles the localization of the series' manga, and the anime is streaming on Crunchyroll.
The post Fitness Boxing Fist of the North Star Release Date Set appeared first on Siliconera.
---
Siliconera Thursday, February 23, 2023 1:30 PM
Once again, the original The Caligula Effect game is coming back. NIS America announced another port of the remake. The Caligula Effect: Overdose is now headed to the PS5 in 2023. There's no exact release date yet, and the company didn't announce if there will be any exclusive features yet.
What NIS America did do is release a trailer for the PS5 version of The Caligula Effect: Overdose. It reminds people that this is a game about people attending school in what is actually a virtual world. Its former virtual attendant, Aria, recruited some of the "students" who've become aware of the truth to fight back against the space's current ruler, the virtual idol μ, and her Ostinato Musicians. In addition to your named, major allies, you can recruit 500 ordinary students to fight alongside you. The video shows how that works, as well as some PS5 in-battle gameplay.
https://www.youtube.com/watch?v=iM57uGVR1o8&ab_channel=NISAmerica
The Caligula Effect debuted on the Vita first worldwide. A few years later, the Overdose version appeared with additional content. This allowed someone to chose the gender of their avatar, as well as take part in an Ostinato Musicians arc that let you fight alongside the enemies. It also changed some gameplay elements, to make the battles a little less punishing and it easier to connect with the NPCs.
The Caligula Effect: Overdose will come to the PS5 in 2023. It is available on the Nintendo Switch, PS4, and PC.
The post The Caligula Effect: Overdose PS5 Version Launches in 2023 appeared first on Siliconera.
---
Siliconera Thursday, February 23, 2023 1:00 PM
People will have more romance options in My Time at Sandrock soon, with new relationship and marriage options. Pathea Games announced the next update will include additions to that system, including more ways to date characters you're interested in. These will appear alongside a Magic Mirror workshop helper and new storylines. Everything is expected to appear in either late March 2023 or early April 2023.
Only a brief overview of the new romance systems appeared in the latest My Time at Sandrock update. There will be additional dates. A screenshot showed characters hugging while in a cart going across canyons. The announcement also mentioned going to paint in the sand and watch fireworks. It also noted that when the update goes live, you'll be able to get engaged to partners, then plan and take part in a wedding ceremony. It didn't offer additional marriage details for My Time at Sandrock, however.
The other general updates involved the story and helper. The storyline that started with Logan will continue, with people finding out more about who is trying to sabotage Sandrock. Your part means you'll continue to help protect it and the community that welcomed you. As for Magic Mirror, it is a workshop helper you can hire. You will have to pay for the character's assistance. However, the announcement did note that it is possible to earn discounts.
My Time at Sandrock is available in early access on PCs, and the next romance system additions will appear in the next update in either late March 2023 or early April 2023.
The post My Time at Sandrock Relationships Take the Next Step with Engagements and Marriage appeared first on Siliconera.
---
Siliconera Thursday, February 23, 2023 12:30 PM
Shinji Mikami stepped down from Tango Gameworks. Rumors circulated for a few hours before Bethesda confirmed that Mikami would be leaving in the coming months. While no reason was provided for his departure, Bethesda thanked him for his work as a creative lead and a mentor.
Mikami is one of the more recognizable names in gaming. He was the director of both the original Resident Evil and Resident Evil 4, both hugely influential survival horror games that shaped the genre into what it is today. Some of the other more notable titles he directed include Dino Crisis, God Hand and Vanquish.
https://twitter.com/bethesda/status/1628751694258479104
After these titles, Mikami founded Tango Gameworks in 2010. The developer produced four games to date. However, only one of these was directed by Mikami himself, The Evil Within. Since the release of that game, Mikami spent his time mentoring young developers, passing directorial duties on The Evil Within 2 to John Johanas and guiding former Clover artist Ikumi Nakamura to pitch her own project, Ghostwire Tokyo. Johanas was also the director of Tango's recent title, Hi-Fi Rush, which got a surprise release during last month's Xbox Developer Direct.
There is currently no news about what Shinji Mikami plans to do following his departure from Tango Gameworks.
The post Shinji Mikami Stepping Down From Tango Gameworks appeared first on Siliconera.
---
Siliconera Thursday, February 23, 2023 12:00 PM
Kotobukiya's line of Bishoujo figures all involve renderings of beautiful women, including characters who might not originally be women like Transformers or horror icons. In a new Kotobukiya official interview with the series' product planner, who was left unnamed, it was confirmed that Hasbro is the reason the Transformers ones appeared. They noted the company suggested Autobot and Decepticon characters join the Bishoujo line. The product planner also said more Transformers will join the collection.
When discussing these figures the product planner noted Hasbro and Kotobukiya already worked together for the My Little Pony Bishoujo series. This envisioned the My Little Pony: Friendship is Magic characters as human women, posed alongside their pony selves. The person noted Hasbro suggested Transformers join the Bishoujo line as a result of it.
Other details discussed the designs for the three existing figures in the collection. The product planner noted that the outfits are designed to look realistic and familiar. They also noted that both Optimus Prime and Bumblebee are designed to look as though they are "they are defenders of justice, heroes, and friendly." Conversely, the unnamed Kotobukiya product planner said, "In order to give Megatron a tough, military look, we put in several design details characteristic of military uniforms, such as a garrison cap, tie, and epaulets."
While the Kotobukiya product planner interview did confirm there will be more Transformers Bishoujo figures, it didn't announce who will be next. However, when asked about character they would like to see, they mentioned Barricade, Blackout, Shockwave, and Soundwave.
The Bumblebee Bishoujo figure will join the collection in August 2023.
The post Bishoujo Transformer Figures Suggested by Hasbro appeared first on Siliconera.
---
Siliconera Thursday, February 23, 2023 11:30 AM
When new characters become playable in Genshin Impact, they get dedicated teasers showing off a facet of their personality, and Dehya's the latest to get her moment. The company shared "Dehya: Dawn of the Sand." Rather than showing her in combat, it shows her during quieter, more heartfelt times. However, if people went through the Sumeru Archon Quests and saw her interactions with Dunyarzad, her behavior in this latest trailer won't be surprising.
The video begins by seeing Dehya with a young girl. She happened upon her after a sandstorm. She then took the child under her wing to protect her. The rest of the video focuses on what happens after she gets the kid to safety.
https://www.youtube.com/watch?v=fmYko2bWjnI&ab_channel=GenshinImpact
As a note, Dehya's English voice actor is Amber May. She also appeared as the narrator in Komi Can't Communicate. In Japanese, she's played by Ayaka Fukuhara. She plays Rin in The Idolmaster series, Chika in Princess Connect, and Ashley in the WarioWare games.
HoYoVerse also shared new video clips showing off her abilities. Her Molten Inferno Elemental Skill and Leonine Bite Elemental Burst both ended up detailed on Twitter.
Dehya

Talents

Molten Inferno
This art of Dehya's own invention changes its method of use depending on the combat situation.#GenshinImpact #HoYoverse #Dehya pic.twitter.com/VROsxlsF7t

— Genshin Impact (@GenshinImpact) February 23, 2023
Dehya

Talents
Leonine Bite
Unleashing her burning anger and casting her inconvenient blade aside, Dehya enters the Blazing Lioness state and increases her resistance to interruption.#GenshinImpact #HoYoverse #Dehya pic.twitter.com/pYxVAX9gNh

— Genshin Impact (@GenshinImpact) February 23, 2023
Genshin Impact is available for the PS4, PS5, PC, and mobile devices, and Dehya will be playable after the 3.5 update arrives on March 1, 2023.
The post Dehya Saves an Orphan in Her Genshin Impact Character Teaser appeared first on Siliconera.
---
Siliconera Thursday, February 23, 2023 11:00 AM
There will soon be a special Pikachu available in Pokemon Sword and Shield, as a water Tera Type one will appear in a special Tera Raid. Starting on February 24, 2023, the seven-star character will appear in the signature black raid dens.
As this will be a seven-star Pokemon Scarlet and Violet Tera Raid, this Pikachu the Unrivaled one follows the same rules as past ones. It will feature a Mightiest Mark. You need likely need to have completed the gym leader rematches and Academy Ace Tournament to see the dens and raids.
The announcement didn't note what kinds of moves to expect. As it is a water Tera Type, people should prepare for a character who may know some water-type moves. As it is also Pikachu, it will probably electric ones as well.
This will mark the second Pikachu with a special sort of Tera Type. As a reminder, one that was a flying Tera Type was given away via the Mystery Gift function via launch. However, soon people won't be able to claim that one. You won't be able to download it after February 28, 2023.
Pokemon Scarlet and Violet are available for the Nintendo Switch, and the Water Tera Type Pikachu Tera Raid will run February 24-27, 2023.
The post Pokemon Scarlet & Violet Water Pikachu Tera Raid Begins Tomorrow appeared first on Siliconera.
---
Siliconera Thursday, February 23, 2023 10:30 AM
Nintendo's latest announcements revealed the second floor of the Splatoon 3 lobby will offer more to do. When the Fresh Season begins on March 1, 2023, it will add new music and multiplayer options. The Splatoon 3 Tableturf Battle mode is getting online multiplayer, and people can use the jukebox in that area to play music. New cards are also on the way.
Nintendo showed off screenshots of the Splatoon 3 Tableturf Battle online multiplayer and new cards. Between eight and ten people can be in a room playing this card game together. You'll be able to see opponents challenging you at tables. If you aren't playing, you can see how many turns it would take for an opponent to be free. It also showed al 23 of the new cards that will appear in packs. These will add new weapons, like the Clash Blaster Neo and Krak-On Splat Roller, specials like Super Chump, and characters like Annie and Spyke, will appear.
Perfect timing, considering that 23 new Tableturf Battle cards are being added to the master deck! From some Deep Cut B sides to a few familiar faces from Inkopolis, this wave is packed with strategically savvy and aesthetically pleasing new cards. Can you collect them all? pic.twitter.com/yIEg8BmC6d

— Splatoon North America (@SplatoonNA) February 23, 2023
As for the new music options, a jukebox will appear near where Judd hangs out. You can pay 100 coins to select songs to play. These would include tracks you'd hear while exploring Splatsville, taking part in the campaign, or fighting in battles.
OK, that's more than enough from Ballistics. Musicology here with news that SINGS—there's a jukebox coming to the lobby! Just plug in 100 cash to choose a tune. If you're in a Private Battle, you can be the DJ—everyone will hear your selection. No judgment...but choose wisely! pic.twitter.com/HItN1tC0TP

— Splatoon North America (@SplatoonNA) February 23, 2023
Splatoon 3 is available for the Nintendo Switch, and Tableturf Battle online multiplayer and a jukebox are coming in the next update.
The post Splatoon 3 Tableturf Battle Online Multiplayer on the Way appeared first on Siliconera.
---
Siliconera Thursday, February 23, 2023 10:00 AM
Chainsaw Man is going on break, but just for a short while. The latest chapter of the Chainsaw Man manga published in the pages of Shonen Jump+ came with an announcement that the series will be on break next week. The announcement was also relayed through the official Chainsaw Man social media account. It did not specify a reason for the delay. The manga will resume on March 8, 2023.
https://twitter.com/CHAINSAWMAN_PR/status/1628047139589992449
Short breaks like the one set for the Chainsaw Man manga are fairly common. They're often scheduled to allow creators rest or to account for other delays in production. The last time Chainsaw Man took a longer hiatus, it was following the end of Part One of the story, called the "Public Safety" arc. Chainsaw Man Part One ran roughly two years, from December 2018 to December 2020. It then resumed serialization following a nearly two-year break. Part Two, called the "School Arc," began serialization in July 2022, and is ongoing.
Part Two shifted the focus of the story from Denji, the protagonist of Part One, to Asa Mitaka, a high school student. Asa, an introverted and isolated young woman, has an encounter with the War Devil, who saves her life and grants her power under one condition: That Asa kill Chainsaw Man.
The Chainsaw Man manga is published in English by Viz Media, and can be read via the Shonen Jump platform. The first season of the anime adaptation concluded in late December 2022.
The post Chainsaw Man Manga to Go on Short Break appeared first on Siliconera.
---
Siliconera Thursday, February 23, 2023 9:30 AM
Valve officially revealed its schedule of promotional events on Steam for the rest of the year. In a blog post, Valve laid out when its major sales and themed promotional "fests" are planned for 2023. Though intended for companies using Steamworks to sell their games on the platform, the Steam Sale and Fest information is also helpful for individuals planning out their future game purchases.
Additionally, the post also gives some insight as to how Valve categorizes its various sales promotions. For example, the well-known Seasonal Steam Sale events occur four times a year (one for each season), and are open to all games that enter a discount for the period.
Meanwhile Valve will occasionally spotlight a particular category of games with the Steam Fest promotion, a themed event that usually has participation criteria.
Lastly, three times a year Valve runs the Steam Next Fest, a multi-day celebration of upcoming titles that features developer livestreams and playable demos.
As for the full schedule of Steam Sale and Fest events for 2023, check it out below.
Mystery Fest

: February 20 - 27
Spring Sale: March 16 - 23 (major seasonal sale)

Puzzle Fest

: April 24 - May 1

Sports Fest

: May 15 - 22

Next Fest

: June 19 - 26
Summer Sale: June 29 - July 13 (major seasonal sale)

Stealth Fest

: July 24 - 31

Visual Novel Fest

: August 7 - 14

Strategy Fest

: August 28 - September 4

SHMUP Fest

: September 25 - October 2

Next Fest

: October 9 - 16
Return of Steam Scream Fest (Halloween): October 26 - November 2 (additional details to come)
Autumn Sale: November 21 - 28 (major seasonal sale)
Winter Sale: December 21 - January 4, 2024 (major seasonal sale)
The most recent Steam Next Fest was held in early February 2023. Check out our list of recommended demos from it.
The post Valve Publishes Steam Sale and Fest Schedule for 2023 appeared first on Siliconera.
---
Siliconera Thursday, February 23, 2023 9:00 AM
The first crossover event for Goddess of Victory: Nikke is now live, as of February 22, 2023. Called "Chainsaw x Bullet," it's notable for bringing three playable Chainsaw Man characters to the Nikke roster. If you're thinking of starting or logging into the game to get your hands on members of Special Division 4, we've got a quick guide to the event, the characters, and some advice as to why and whether to spend precious gacha resources on the Chainsaw Man characters Power, Makima, and Himeno in the first place.
How to Access the Nikke x Chainsaw Man Crossover Event
All you need to do is load up the game. If you're completely starting fresh, you'll have to go through the tutorial sequence and some introductory moves before you're turned loose on the game proper. Once you're past that, you'll start seeing a daily login reward prompt for "Chainsaw x Bullet." You'll also see a banner underneath your "Campaign" menu button. Clicking it will load up a special campaign map with nodes for the Event Shop, Missions, Story Quests, Login Stamps (this is separate from the login campaign, so make sure to open it up once a day), and the co-op mode "Coordinated Operation." That last one opens on February 24, 2023, so players can't access it yet as of this writing.
[caption id="attachment_952303" align="alignnone" width="1024"]
The Chainsaw Man x Nikke event map.[/caption]
What to do to Progress in Bullet x Chainsaw
To progress in the event, you'll need to clear the story stages. Each day you'll receive five "stamina" points. The points are consumed whenever you run an event stage. You can buy more in the shop for gems, but that's not advisable unless you missed a few days and need to catch up. Event rewards are usually balanced so that players who use up all their event stamina will earn enough points to redeem most of the goodies from the shop. This is particularly true if you've got an Event Bonus Nikke in your roster.
The event bonus units for the Chainsaw x Bullet event are:
Chainsaw Man units (Makima, Power, and Himeno)
Counters squad members (Rapi, Anis, and Neon)
Alice
Yan
Dolla
Pepper
Try to have a few of these units in your squad whenever you play an event stage. However, don't sacrifice your squad cohesion just for it, lest you be unable to finish the fight. Their bonuses add up to a maximum of 100%, doubling the amount of "Unknown Data" currency you receive.
Finally, there's Coordinated Operation. This is a matchmade co-op mode similar to the regular "Wildcat Engine" mode. Players can match up in a squad, either with random players or their Union members, to defeat a powerful boss. Each player will control one member of a team. Progress earns Broken Core currency, which can be traded for various goodies. Coordinated Operation opens on February 24, 2023 and all of its stages will be unlocked by March 12, 2023.
[gallery columns="2" size="medium" ids="952304,952305" link="file"]
How to Obtain Makima and Power in the Nikke x Chainsaw Man Crossover Event
Unfortunately for free players, Makima and Power are part of the featured gacha banner for the event. They each have a separate Limited Recruitment banner active currently. Being the featured characters on their respective banners, they each have a 2% chance, on top of the standard 4% SSR unit drop rate on the banner itself. For example, of any roll on Power's banner, players have a 4% chance for any given SSR unit to drop, and a 2% chance of that unit being Power.
Ultimately, though, whether you get them will depend on your luck in the gacha. Roll judiciously, and don't go overboard. Note that featured banners are good places to roll for Pilgrim units if you have gems or tickets to spare. This is because featured banners suppress the chance of every other SSR unit to drop except the Pilgrims and the featured character. Thus, Pilgrims are more likely to end up in a given roll than they usually are on the standard banner.
Should I Roll for Makima and Power?
Feel free to, if you really want to. However, a cursory analysis of Power and Makima as Nikke units shows that they're a bit on the niche side compared with the game's current top-rankers.
Makima's skill set is oriented towards "Tanking," by causing enemies to attack her. Unfortunately, at the moment tanking characters in Nikke are less effective than designed, as they struggle to survive all the damage they take by taunting all those enemies. Makima has a unique effect, "Indomitable," which activates once per battle, when she takes lethal damage (with the exception of certain insta-kill boss attacks). Under the effect of Indomitable, Makima cannot be killed for a short time, and her skills gain additional effects, like a healing surge when she attacks. This might be enough to make her sturdy in a situation that would melt a different tank character (like Ludmilla), but the effect activates only once per battle, meaning longer fights will render Makima just as vulnerable as any other tank. The shorter fights in PVP battles seem to be more suited to her skills, though, so she could shine there.
If you must roll for only one of the Chainsaw Man units, I would advise a new player roll for Power over Makima. Power is a capable single-target damage dealer who does additional area damage because her skills can expand the area of effect of her rockets. She builds up a unique effect, "Blood Fiend", that enhances her skills, and can outright double the damage of her burst. Being only the third Burst III SSR Launcher character in the game so far (after Vesti and Laplace), Power seems like she could stand beside them in the field of boss-killing.
Lastly, do be reminded that Power and Makima are Limited-Rarity units. This means that they won't be added to the general Recruitment pool after their banners deactivate, so there'll be no way to get them using the normal Recruitment tickets.
[gallery columns="1" size="medium" ids="952306" link="file"]
Where do I get Chainsaw Man's Himeno in Nikke?
Himeno is a free giveaway unit during the event, and players can recruit her simply by participating. You'll need three copies of Himeno to max out her level cap at 160 (the top end for SR units). The first copy can be obtained through the event login stamp campaign. Himeno is the Day 3 reward. The second copy can be acquired by completing all the Normal-difficulty quests. This applies to both "phases" of the event story, so this copy can only be obtained after March 1, when Phase 2 of the story unlocks. The third and final copy of Himeno can be obtained by beating the Hard-difficulty story quests.
As for how Himeno does in combat, she's hampered somewhat by the lower base stats of an SR-rarity unit, compared with popular Burst II units. However, her skills complement Sniper-based teams well. She reduces enemy defense when attacking at full charge, which sniper characters should do almost all the time. She also buffs attack and ammo capacity for sniper teammates. Finally, her Burst Skill, Ghost, massively buffs the charge attack damage and critical rate of the team member with the highest Attack stat. That's usually a Burst III damage-dealer like Scarlet, Rapi, or Power. In fact, Himeno's Burst seems custom-designed to benefit Launcher or Sniper-using Burst III units. These include Power, Vesti, Laplace, Harran, Alice, Helm, Eulha, and Maxwell.
The Nikke x Chainsaw Man crossover event runs from February 22, 2023 through March 15, 2023. The game is available on Android, iOS, and PC.
The post Chainsaw Man's Makima, Himeno, and Power Seem Like Niche Nikke Units appeared first on Siliconera.
---
PC Invasion - FeedDDD Thursday, February 23, 2023 3:45 PM
After you complete the DLC mission to unlock Venom in Marvel's Midnight Suns, he'll end up joining your roster. Right from the get-go, he should have some new costumes that can be worn, and several others can be obtained as you progress. Here's our guide to help you unlock all Venom cosmetics and outfits in Marvel's Midnight Suns. Note: For more information, check out our Marvel's Midnight Suns guides and features hub. Marvel's Midnight Suns guide – How to unlock all Venom cosmetics and outfits Venom combat outfits The Marvel's Midnight Suns Venom cosmetics and combat outfits are likely enticing, given that they change the character's appearance in battles. Here's how you can get them: Default – Automatically available; some color palettes may need to be unlocked. Anti-Venom – Automatically available as it's part of the DLC; color palettes can be purchased using gloss. Fallen Venom – This is Venom̵...
---
PC Invasion - FeedDDD Thursday, February 23, 2023 3:45 PM
Atomic Heart shines a spotlight on the PC by delivering an optimized and highly immersive experience for players. The game features stunning voice acting and multiple options to change the audio language and even corresponding subtitles in various languages. In this article, we'll explain how you can change audio and subtitles in Atomic Heart. Change audio language and add subtitles in Atomic Heart Screenshot by PC Invasion With the Audio and Subtitle settings, you can vastly improve the sound immersion of Atomic Heart. This is straightforward and easy to do. Follow these steps, and we'll explain the process in detail: Once you boot up the game, head over to the options menu. If you've already loaded into the gameplay area, hit 'Escape' on your keyboard and select options. Note that you can only change your Audio Language in the Main Menu. In the options menu, navigate to the audio tab. You can do this by pressing 'E' twice or clicking '...
---
PC Invasion - FeedDDD Thursday, February 23, 2023 3:35 PM
If you own the Redemption DLC, then you'll be able to unlock Venom in Marvel's Midnight Suns. From there, you'll have him join missions, make use of his abilities, and you might even become best buds. Here's our Marvel's Midnight Suns Venom best gifts and best hangouts guide to help you max out your Friendship Level with this character. Note: For more information, check out our Marvel's Midnight Suns guides and features hub. Marvel's Midnight Suns Venom best gifts and best hangouts guide After Venom joins your roster in Marvel's Midnight Suns, he'll be at the default Friendship Level 0. As such, you've got your work cut out for you. You'll have to do various activities to boost it further: Sparring (every four days/missions). Compliments (as long as you have them). Have Venom join missions with the Hunter in the team. Haven (once per character). Hangouts (only at night; slightly RNG-based if it pops up, though make sure you...
---
PC Invasion - FeedDDD Thursday, February 23, 2023 2:30 PM
Not only did the launch of Warzone 2 bring a breath of fresh air to the F2P Call of Duty battle royale experience, but it also introduced a completely new way to enjoy the game in the form of DMZ. While this mode is by no means original, it does offer an experience that's totally different from what CoD fans are used to. The new menus, terminologies, and game rules may be a little confusing at first though, so here's a brief overview of everything players need to know about what DMZ mode is in Warzone 2. DMZ mode in Warzone 2 – What is it, and what is it all about? Screenshot by PC Invasion Warzone 2 DMZ is a PvPvE game mode in the extraction shooter subgenre — think of it like Modern Warfare 2 sprinkled with a bit of Escape From Tarkov. The usual DMZ match is not as brutal and unforgiving as the latter, but it comes somewhat close. The most important thing to note about this mode is that loot carries over between matches. If players die during a raid, they will...
---
PC Invasion - FeedDDD Thursday, February 23, 2023 1:45 PM
Throughout your wizarding journey in Hogwarts Legacy, there are many different missions, puzzles, and activities. One of the more combat-heavy things to complete are the Battle Arenas. There aren't that many, but getting through each of the five waves of enemies can be a fun challenge that racks up some serious XP. But where are they on your huge open-world map? Here is where you can find all three Battle Arenas in Hogwarts Legacy. Note: For more information, check out our Hogwarts Legacy guides and features hub. Hogwarts Legacy: Where to find each Battle Arena There is one important thing to note about these Battle Arenas: not everyone has all three in their game. The Dark Arts Battle Arena is only accessible if you own the Deluxe Edition or the Dark Arts DLC pack. That said, each copy of Hogwarts Legacy still has the other two Battle Arenas, which are the North Ford Bog and the Feldcroft Arenas. Finding where each Battle Arena is in Hogwarts Legacy isn't much of a challe...
---
Tabletop Gaming News – TGN Thursday, February 23, 2023 3:00 PM
The latest iteration of the popular turn-based fantasy sports game Blood Bowl, Blood Bowl III, has been released, and it promises to be the most brutal yet. Developed by Cyanide Studio, the game is now available on PC, PlayStation 5, PlayStation 4, Xbox Series X|S, and Xbox One. Blood Bowl III stays true to its …
---
Tabletop Gaming News – TGN Thursday, February 23, 2023 1:00 PM
Dungeons & Dragons players can now create even more unique characters with the release of Planar Character Options for 5E, a new book authored by Bruce R. Cordell. Featuring six new character species, 16 new subclasses, and new backgrounds, feats, spells, and magic items, all of which center around the planes, this book offers an …
---
Tabletop Gaming News – TGN Thursday, February 23, 2023 9:31 AM
Today is a great day for tabletop gamers as Paizo Inc. releases new rulebooks for both their Pathfinder and Starfinder games. The Pathfinder Treasure Vault rulebook takes center stage as it presents a catalog of new gear and items, including new categories of items such as customizable relics, wondrous items, and more. The hardcover version …
---
Player Assist | Game Guides & Walkthroughs Thursday, February 23, 2023 2:19 PM
The long-awaited Stardew Valley 1.5 update finally arrived on mobile devices earlier this January. The massive, free update was originally released on PC in 2020 and later ported to Playstation 4, Xbox, and Switch consoles. It adds a new island, new items and machines, some quality-of-life enhancements, and a new farm type. Now that IOS […]
---
Player Assist | Game Guides & Walkthroughs Thursday, February 23, 2023 1:00 PM
Black Desert Online has 24 classes, and there will be more shortly, where you choose what is best suited for your game style. This guide will show how each class performs in PVE, Siege Node War, small scale, and one versus 1. Each class has two branches: awakening and succession. Awakening is at level 56, […]
---
Player Assist | Game Guides & Walkthroughs Thursday, February 23, 2023 12:04 PM
Michael rescues Tracey from a stalker. Michael promised to try to change and make it up to his family back in Reuniting the Family, so he couldn't say no to Tracey's call for help in Doting Dad. We have outlined everything you need to know about Doting Dad and how you can complete the mission […]
---
Player Assist | Game Guides & Walkthroughs Thursday, February 23, 2023 11:00 AM
Tag 'em and shut them down. The Defending team is disadvantaged in a three-bombsite map such as Lotus. The three-bombsite layout means the Defending team is spread thin around the map, making it easier for the Attacking team to overwhelm any bombsite. You can make life even harder for the Defending team on Lotus if […]
---
Player Assist | Game Guides & Walkthroughs Thursday, February 23, 2023 10:00 AM
Franklin puts an end to Trevor. Franklin and Trevor did not have the best start to their relationship in GTA 5. However, after going on multiple jobs and heists together, the pair slowly learn to work together and understand one another better. Unfortunately, Trevor's erratic behavior is and continues to be a liability to himself […]
---
MonsterVine Thursday, February 23, 2023 12:00 PM
At long last, Like a Dragon: Ishin! has arrived in the West – and better yet, it's in the form of a well-made and slightly tweaked remaster. Featuring an engaging and uniquely presented story, thrilling combat, and the expectedly ridiculous breadth of side-content that the Yakuza series is known for, Ishin is yet another early […]
---
Level Up Thursday, February 23, 2023 10:25 AM
Tango Gameworks' founder Shinji Mikami is departing the studio in the coming months after a…