---
PCGamesN Saturday, June 3, 2023 6:24 PM
Are the Diablo 4 servers down? The latest iteration of Blizzard's critically acclaimed dungeon crawler is always online, which can often cause its own set of problems. Between unreliable internet connections, scheduled maintenance, and malicious attacks, it can be tough to troubleshoot exactly what's keeping you from logging in. With our help, you should be back in Sanctuary and tearing through demons in no time.
Blizzard has confirmed that a Diablo 4 offline mode won't be arriving in the ARPG any time soon – if ever. Consequently, knowing how to check the Diablo 4 server status is of vital importance if you ever find yourself unable to log in, and we recommend keeping our list of Diablo 4 error codes on hand for some quick troubleshooting after the release date. Here are your next steps when Diablo 4 is down.
MORE FROM PCGAMESN:
Diablo 4 release date
,
Diablo 4 review
,
Diablo 4 classes
---
PCGamesN Saturday, June 3, 2023 3:29 PM
A Destiny 2 ping system would solve many problems in Bungie's hit FPS game, and one gameplay mechanic in Destiny 2 season 21 proves how such a system is becoming increasingly necessary.
Destiny 2 classes
,
Destiny 2 Lightfall review
,
Destiny 2 builds
---
PCGamesN Saturday, June 3, 2023 12:44 PM
Amnesia The Dark Descent was a special moment in gaming. The original Amnesia, released by developer Frictional Games in 2010, was one of the first real standout horror games that broke big on the YouTube scene. Sure, scary games weren't a new idea, far from it - even Doom had its own moments of terror back in 1993 - but Amnesia felt new and exciting, and it led us into a world of watching others, people we might not even know, screaming, cowering, and crying their way around its misty corridors.
---
PCGamesN Saturday, June 3, 2023 12:07 PM
Upcoming shooter Echo Point Nova is a blend of Titanfall and Tony Hawk's Pro Skater; that's the only way I can think to describe it and do it any semblance of justice. An FPS game all about incredibly fast movement, I got to try out the game and chat with the lead developer ahead of the demo's release, and it could quite easily be one of the coolest games of this year.
MORE FROM PCGAMESN:
Best FPS games
,
Best co-op games
,
Best multiplayer games
---
Rock Paper Shotgun Latest Articles Feed Saturday, June 3, 2023 6:36 PM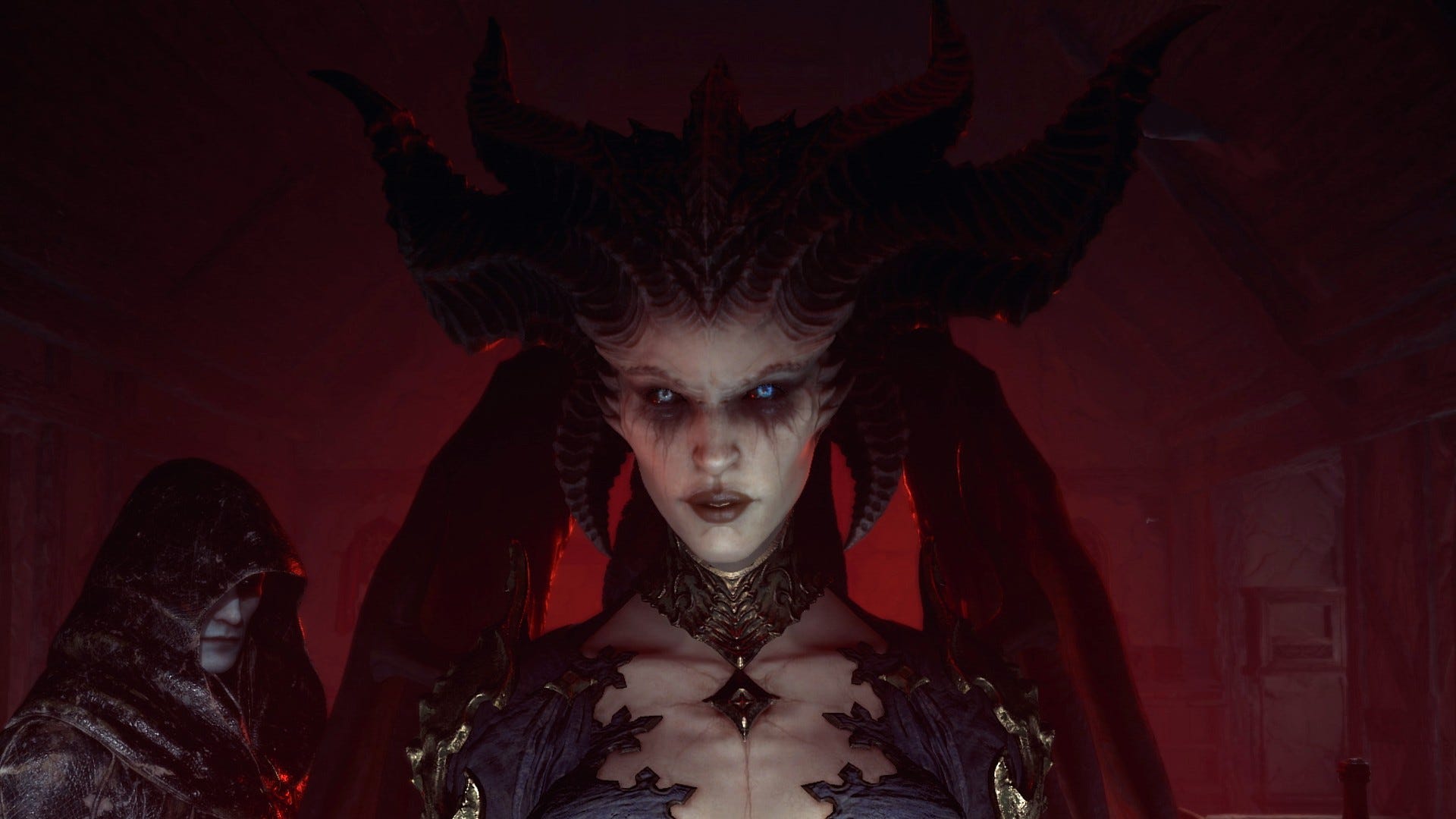 Diablo 4 has had a smooth launch so far during its early access period. Still, Blizzard's latest skeleton-clicker isn't perfect yet, and two new hotfixes were released yesterday in order to tweak the Sorcerer, the Rogue, and the strength of monsters later in the game.
---
Rock Paper Shotgun Latest Articles Feed Saturday, June 3, 2023 5:55 PM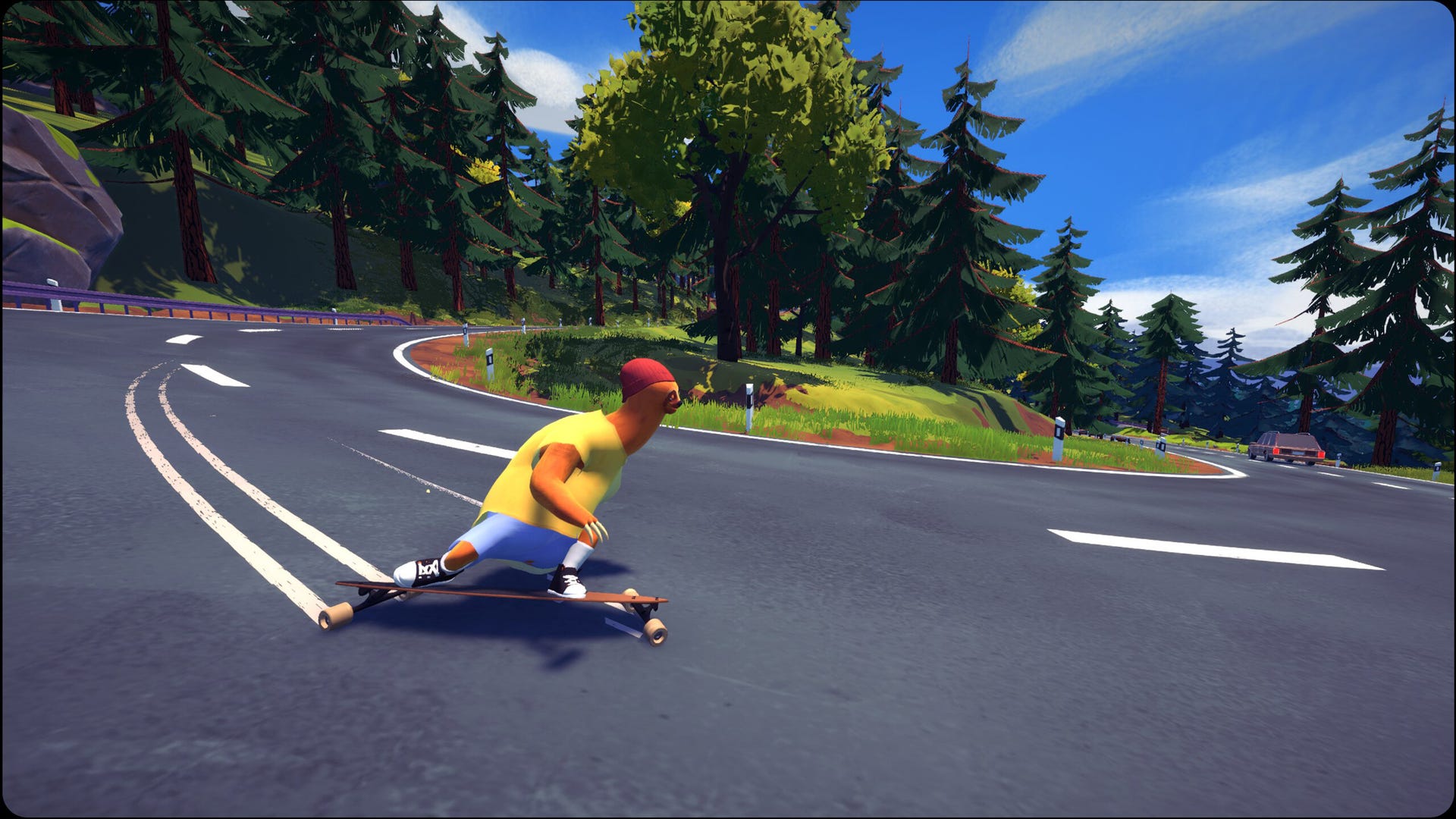 Skateboarding games are great, but their insistence that I flip a kick, pop an ollie or grind my trucks inevitably tires me out. Driftwood looks more my pace. You play a sloth with a longboard and must drift, at high speeds, down beautiful hills. It's out in early access now.
---
Rock Paper Shotgun Latest Articles Feed Saturday, June 3, 2023 5:16 PM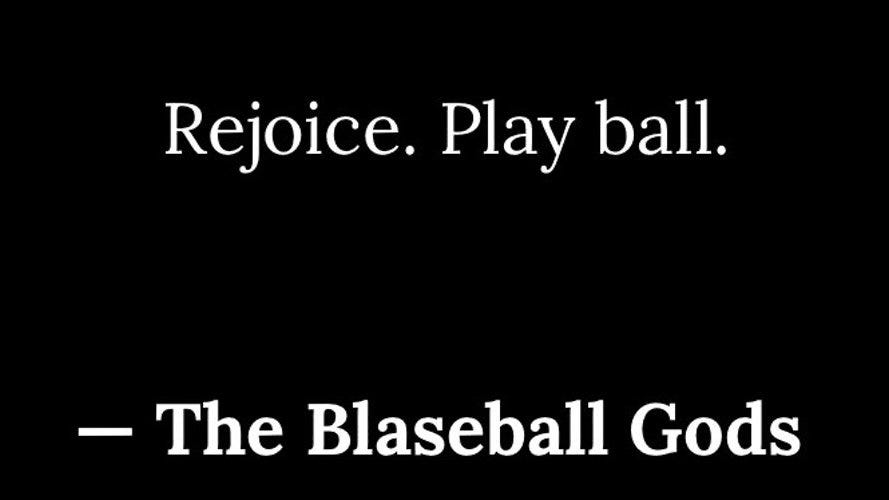 Blaseball, the supernatural baseball browser-based betting league that became a brief social phenomena in 2020, is closing down. Its developers The Game Band announced the news yesterday, writing that the cost of running the game, "literally and metaphorically, is too high." An undisclosed number of staff are also being laid off.
---
Rock Paper Shotgun Latest Articles Feed Saturday, June 3, 2023 4:35 PM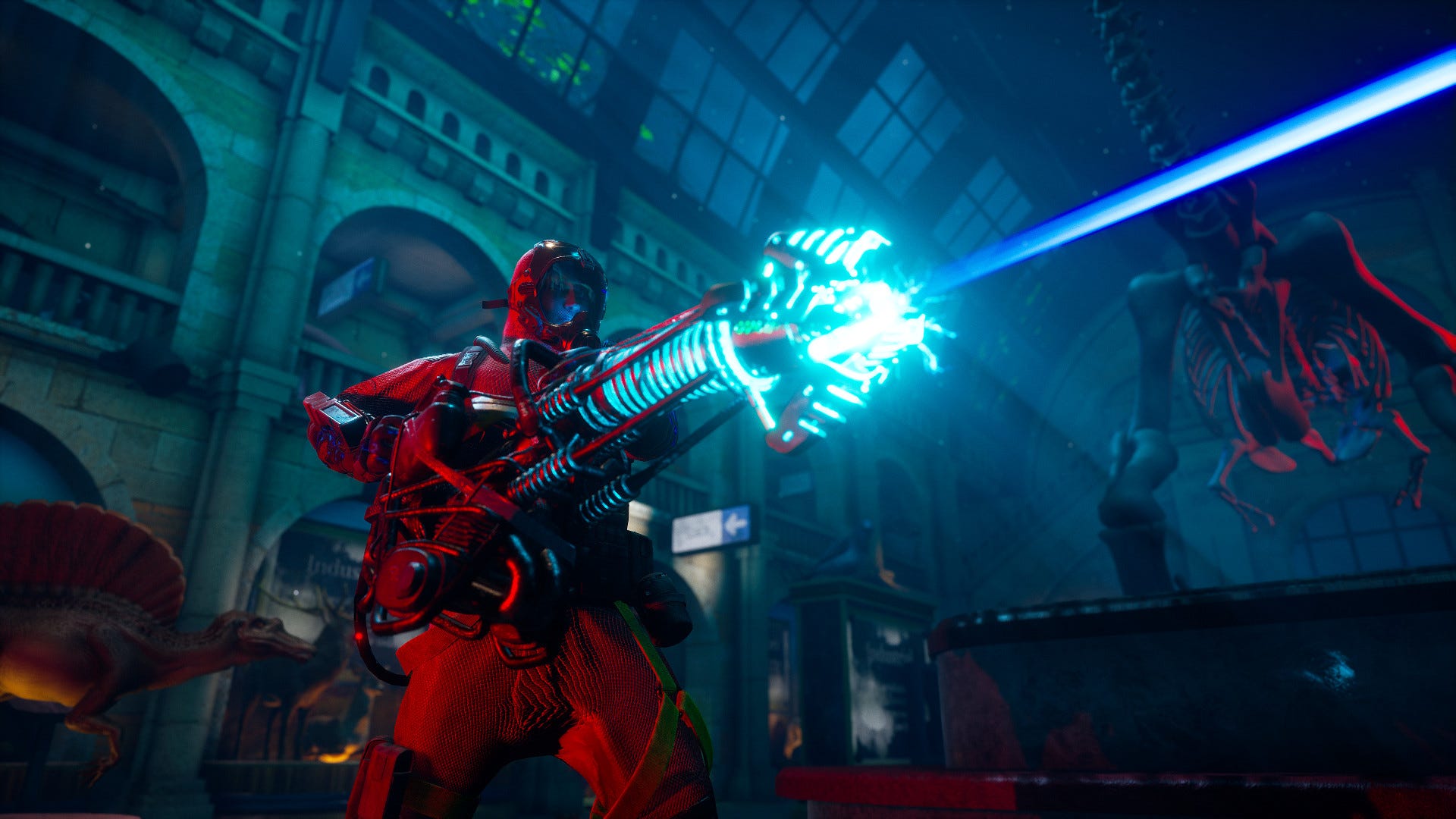 Midnight Ghost Hunt pits ghost against hunters in multiplayer scraps in which the ghosts are able to possess inanimate objects and both groups can unlock abilities with which to catch out their opponents. It's still in early access, but it's also free to keep from the Epic Games Store right now.
---
Siliconera Saturday, June 3, 2023 3:30 PM
Diablo IV, much like its predecessors, offers players two different game modes upon immediately starting the game: Normal and Hardcore. Those unfamiliar with the series may be wondering just what Hardcore mode is and what it entails. This is a more permanent game mode that will test players abilities to stay alive in the most harrowing of circumstances. Hardcore mode in Diablo IV is a challenge mode that will permanently kill a player's character if they die. Naturally, if you are playing Diablo IV for the first time, I wouldn't advise you play on Hardcore. But you totally can, and you could even beat the game this way.
There are no additional rewards for beating the game with a Hardcore character, only achievements. This means that Hardcore characters do not get increased Legendary drops, as this is tied to World Tiers. Hardcore also doesn't make the game significantly harder, outside of it's perma-death penalty. If your character dies, they are gone forever, including their gear, aspects, and anything else they may have unlocked outside of cosmetics. This mode is truly for those just looking for the extra added challenge of not dying.
Normal mode, on the other hand, is exactly what you would expect. Players can die indefinitely, with only their gear slowly breaking as a penalty. This is the general way to play the game, and definitely advised for those looking to play Diablo for the very first time.
Diablo IV is available on the PlayStation 4, PlayStation 5, Xbox One, Xbox Series X, and PC.
The post How Does Hardcore Mode Work in Diablo IV appeared first on Siliconera.
---
Siliconera Saturday, June 3, 2023 3:00 PM
Convergence: A League of Legends Story is the latest game published by Riot Forge, following Ruined King and The Mageseeker. This recent arm of Riot exists to expand the League of Legends universe by loaning out their Champions to indie developers. While these side games offer players a greater insight into familiar characters, they serve a secondary purpose. By expanding the property into different genres, they're hoping to bring in a new audience.
I am that new audience. My knowledge of League of Legends amounts to knowing there's a character named Jinx and that the game inspired a Netflix show. Prior to playing Convergence, I had no idea who Ekko was and had never heard of a place called Zaun. However, I do like Metroidvanias, and Convergence definitely has appeal in that regard.
Fortunately, this lack of prior knowledge did not hurt my experience. While the story starts up in the middle of the action, it doesn't take long to get up to speed. The game does a great job of providing plenty of context for its various concepts and factions. For the few times it doesn't, there's a helpful glossary to explain everything further.
Convergence focuses on Ekko, a young inventor living in the murky underground city of Zaun. After witnessing the collapse of a huge central building, Ekko rushes to check on his friends. At home, he finds a mysterious stranger that turns out to be a future version of himself. This future Ekko is here to prevent a bad future, and the Ekko in the present can help stop the oncoming disaster.
[caption id="attachment_966105" align="alignnone" width="1200"]
Screenshot by Siliconera[/caption]
Stopping this bad future involves a lot of 2D platforming mixed in with some brawler-style combat sequences. Fighting is a lot of fun, using a basic combo attack along with a few additional moves like a boomerang-style tool. It's a decent challenge too, where you're encouraged to use every bit of kit to gain the upper hand in hectic fights. Despite how busy these bouts can get, the combat always remains clear and easy to follow. It's still challenging, but failure consistently feels like your own fault.
Speaking of those various abilities, these are gained throughout Convergence as you explore new areas. This is where the game feels most like a Metroidvania, as these abilities frequently open up new routes and secrets. There are two types of ability, and they're divided into movement and time powers.
Ekko's movement abilities include a grind, a wall-run, a double jump, and a dash. Every single ability is a joy to play around with, and the movement offers the same degree of responsiveness as combat. The developers knew it too, as there are a ton of parkour sections that show off how well these moves can be chained together. Some of these sections can be a little tricky, particularly in later parts of the game, but once you nail them, it feels extremely satisfying.
[caption id="attachment_966104" align="alignnone" width="1200"]
Screenshot by Siliconera[/caption]
Added to these elements are Ekko's time powers, during which he uses various gadgets to manipulate the flow of time. The most basic of these, which you'll be using a lot, is the rewind function. Hold a button and time will reverse, allowing you to correct any mistakes you made. It is limited use ability and will need to be recharged, but it does help a lot in some of the game's trickier portions.
Ekko also gains other ways to manipulate time. There's a move that creates a pocket of slowed time for everyone except you. One is a blast of temporal energy that comes in handy when surrounded by enemies. You get a special move where Ekko can move back along his timeline so hard it implodes time around him and does huge amounts of damage to nearby enemies.
What's impressive is how useful Ekko's kit is across the board. Every power in Convergence becomes essential from the moment it is unlocked, to the point where I don't know how I functioned without each one before. However, one complaint I have about the game is how little I got to play around with these powers.
[caption id="attachment_966107" align="alignnone" width="1200"]
Screenshot by Siliconera[/caption]
Convergence doesn't really seem to know if it wants to be a Metroidvania or not. It has several hallmarks of the genre, but the world isn't as interconnected as it could be. Instead, there is a single hub area around Ekko's hideout in the Entresol district of Zaun. Each part of the story happens in a "dungeon" area that branches off it.
Every one of these areas usually unlocks a new ability, but most secrets are then found in that area with that ability. While some hidden objects in the Entresol hub make use of your new abilities, it would have been nice to have more of that appear in the wider world. One of the joys of unlocking a new ability in a Metroidvania is revisiting previous areas and seeing what secrets you can discover. That feeling is largely absent here, as it's possible to clear out each of these areas on your first visit and then never return. A linear game would have been fine, but the hub area hints so heavily at how it could have been so much more.
This is especially noticeable with how short Convergence is. I managed to beat the game in about nine hours, and that was with my attempts to uncover secrets every time I got a new ability. The game moves at such a rapid pace that I found myself reaching the endgame and feeling like there could have been more to it. It made the whole experience feel a little rushed. Adding in more backtracking and exploration would have made the experience feel more complete.
[caption id="attachment_966108" align="alignnone" width="1200"]
Screenshot by Siliconera [/caption]
That said, it was hard not to love Convergence. Visually, it is a treat, with bold, brash character designs and the exact kind of cartoony sprite animation that I adore in games like these. Most areas also featured a ton of meticulous background details that made the world feel alive. Especially in Entresol, where characters would be hanging around market stalls and bars in almost every corner of the city.
I was also impressed at the story. While its main plot is relatively simple, there is a surprising amount of character growth happening within it. One story section sees Ekko attempting and failing to use his rewind ability to correct an awkward social situation. It was a bold choice narratively for a game so reliant on time powers. What's more, the effect this sequence has on Ekko persists through the story. It's an experience that deeply affects Ekko and causes him to re-evaluate himself. It leads to increasing tension in his interactions with his future self, who has not experienced this growth, and I loved how it was all handled.
All of this made me really connect with Ekko as a character. I found him likeable and charming, and I loved following his personal journey. Obviously, I cannot say how accurate this is to Ekko the Champion of League of Legends, but I personally found it a great way to discover the character.
Despite its occasional flaws, I liked Convergence a lot. It may not be the game that gets me into League of Legends, but it did provide a great introduction to the world and its cast. It's a solid platformer, combining satisfying movement and combat with a surprisingly heartfelt story.
Convergence: A League of Legends Story is out now for PC, Nintendo Switch, PS4, PS5, Xbox One and Xbox Series X/S.
The post Review: Convergence: A League of Legends Story Is a Treat for Everyone appeared first on Siliconera.
---
Siliconera Saturday, June 3, 2023 1:35 PM
Diablo IV features a loot system that will keep players grinding for gear for hours, but as your inventory fills up you may be asking yourself if you should salvage or sell the items you've obtained during your journey. It's definitely something circumstantial, but generally, salvaging your gear will be the way to go for a myriad reasons. Salvaging of any kind can be done at any Blacksmith, and salvaging items not only allows you to recycle old gear into cosmetics, but you also get extremely valuable materials by doing so.
Players will generally always want to salvage gear in Diablo IV, with the exception of Legendary items. Until you obtain the Codec of Power you're looking for to complete your ideal build, you will want to extract Legendary Aspects from Legendary gear at the Occultist. After this, you will want to salvage Legendary items in order to obtain the extremely valuable Baleful Fragment material. That can be obtained through salvaging Legendary items, to reapply Codecs of Power and extracted Legendary Aspects to new pieces of gear. While you may be concerned about gold, given that it can feel relatively hard to come by, it is always advisable to salvage instead of sell. Since Legendary drop rates will remain relatively low, even when playing on higher world tiers, you will want to make sure you have enough materials to create your desired build.
[caption id="attachment_966400" align="aligncenter" width="1200"]
Screenshot by Siliconera[/caption]
That said, early on in the game, if you find yourself with a plethora of common items, you can feel free to sell them. Rares should always be salvaged for Veiled Crystals, however. Additionally, if you're finding yourself low on funds, you can always do World Events or even dungeons to obtain gold. Gold is a standard drop, unlike the items received from salvaging gear, which are sometimes distributed at random or can be found through certain caches. Ultimately, you always want to work towards end game and material consumption will be high when applying Aspects to weapons, or even leveling up your gear.
Diablo IV is available on the PlayStation 4, PlayStation 5, Xbox One, Xbox Series X, and PC.
The post Should You Salvage or Sell Loot in Diablo IV appeared first on Siliconera.
---
PC Invasion - FeedDDD Saturday, June 3, 2023 7:19 PM
Street Fighter moves are easy enough to figure out when you've got the tidy in-game pictures to follow. However, issues arise when you're following combos that are written without images. Fortunately, the community has formulated a way to write commands with text. The downside is it's super confusing for newcomers. With this in mind, welcome to our Street Fighter 6 Command Guide. Street Fighter 6 Command Guide Moves and combos written this way are usually known as notations. These notations are unique to Street Fighter and don't work in other fighting games. Tekken, for example, uses numbers! First, I'll explain single-button inputs, starting with directions: F = Forward B = Back J = Jump. You may see this as U for up. C = Crouch. D for down or Cr for Crouch is also common. S = Standing Directions are always based on the way your character is facing compared to your opponent. F always means Forward toward your opponent, and B represen...
---
PC Invasion - FeedDDD Saturday, June 3, 2023 6:15 PM
The Legend of Zelda: Tears of the Kingdom has side quests available in each region. Sometimes, you'll visit an area and won't find a particular challenge. But when you come back later, there may be a whole new selection of stories to explore. Here is our guide telling how to complete the A Wife Wafted Away side quest in The Legend of Zelda: Tears of the Kingdom. Tears of the Kingdom – how to complete the A Wife Wafted Away side quest When you first meet Fronk, he is cleaning up in front of the Inn located on a lower level near the center of Zora's Domain. He doesn't have much to say. That changes when you find him after clearing the Sidon of the Zora story mission, which requires you to figure out how to turn on all four faucets in the Water Temple. Fronk fills you in on the sudden disappearance of his beloved Mei. To find Mei and complete the A Wife Wafted Away side quest, travel to the sky islands. She has gone fishing. Screenshot by PC I...
---
PC Invasion - FeedDDD Saturday, June 3, 2023 4:27 PM
Diablo 4's Druid is probably one of the more versatile classes in the game. You can create an alternative tank build, or have a build that mimics Sorcerers. Regardless, you can have fun with the Druid class. The interesting thing about the Druid is how creative you can be, they allow you to play in many different ways. Where some classes specialize in certain aspects, this class can be an open book. But while the Druid has a high degree of customization, this build focuses on its strengths. Read this guide if you want to know the best early-game Druid build in Diablo 4. Diablo 4: The best early-game Druid build To start, let's get a general outline of what to expect from this build, and how it'll perform during those crucial moments. The good: Can act as an off-tank. Built to be played in a party, but can be used for solo runs. You get wolves. Utilizes the crowd control trait of the Druid. The bad: Heavy Spirit usage. The powerful skills in ...