---
Kotaku Tuesday, March 8, 2022 4:45 PM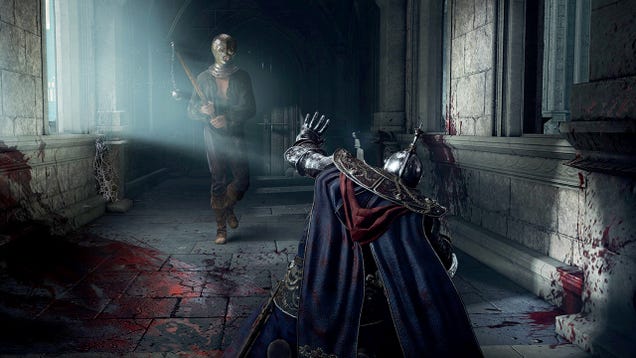 In the week and change since Elden Ring's launch, conversations about its difficulty have run the same, tired course as those concerning all its FromSoftware predecessors. The biggest point of contention seems to lie with the player's inability to pause the game, but it turns out you can pause Elden Ring, no mods…
---
Kotaku Tuesday, March 8, 2022 4:30 PM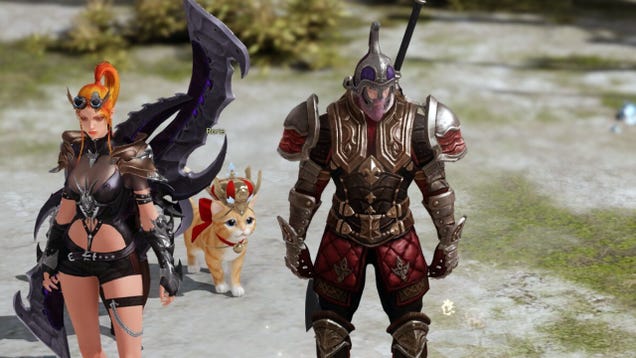 Amazon Games has addressed the online discourse surrounding its popular 2019 South Korean MMORPG Lost Ark and elaborated on future updates geared towards fixing the dated depictions of its female characters.
---
Kotaku Tuesday, March 8, 2022 3:50 PM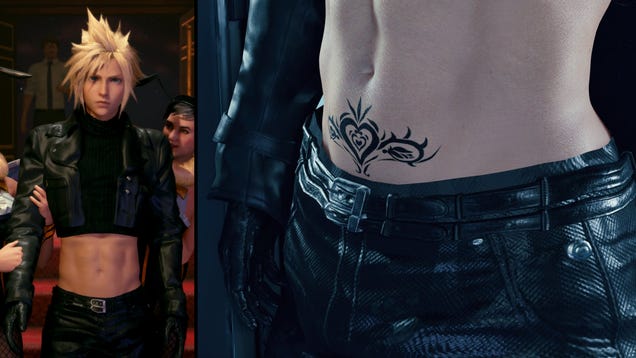 A custom Final Fantasy VII Remake Intergrade model of Cloud Strife wearing a leather jacket drew criticism from the users of mod repository NexusMods earlier this week due to the way it exposed the brooding protagonist's chiseled abs with a form-fitting crop top.
---
Kotaku Tuesday, March 8, 2022 12:46 PM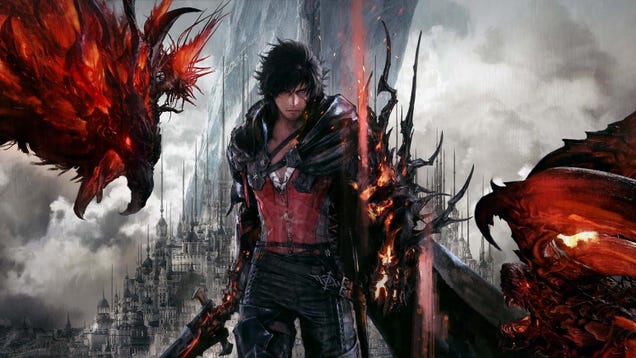 Sony's next State of Play livestream showcasing games for the PlayStation 5 will take place Wednesday, March 9, the company announced today. It didn't say what will be shown, but Sony did tease new reveals and updates from "beloved Japanese publishers." Are we finally getting a release date for Final Fantasy XVI?
---
Kotaku Tuesday, March 8, 2022 12:30 PM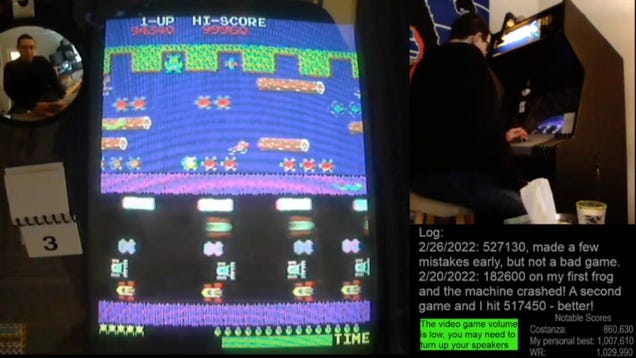 On February 27, software engineer Michael Smith surpassed his own previous world record for Konami's 1981 coin-op classic Frogger, a feat which involved maxing out the game's score counter multiple times. His new score sits at a comfortable 1,356,520, handily toppling his previous record of 970,440.
---
Kotaku Tuesday, March 8, 2022 11:10 AM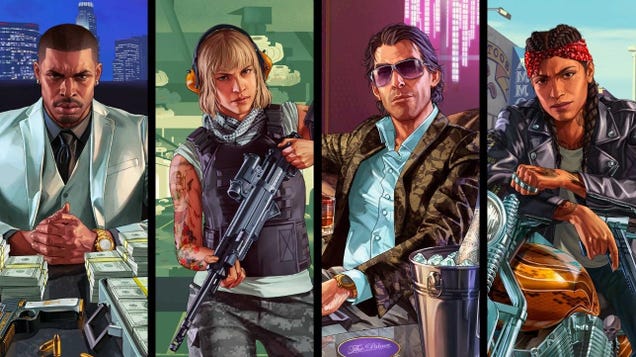 Most games don't get upgraded for a new console generation even once, let alone twice. After first coming out on Xbox 360 and PS3 back in 2013, Grand Theft Auto V will finally get an "enhanced and expanded" version on PS5 and Xbox Series X/S later this month, but with one pricey wrinkle: GTA V will be $20 cheaper on…
---
PCGamesN Tuesday, March 8, 2022 5:07 PM
Picture Terraria - now turn it top-down and fill it with Diablo-style procedurally-generated dungeons to crawl, and you've got a pretty good idea of what to expect from Core Keeper. The game's demo was one of the big hits of the recent Steam Next Fest, and now it's drawing in an impressive number of paying players in Steam Early Access.
Core Keeper hit Early Access today with a 10% launch discount, bringing the price down to $11.69 / £9.89 / €11.69. It reached a peak concurrent player count of 7,555 on day one, which is a bit shy of Steam's top 100, but an impressive debut for a new indie game from an as-yet-little-known studio.
Core Keeper has already been playable in a variety of betas up to this point, which partly explains its popularity. The game is playable either in solo or in eight-player co-op, and has you digging through an endless cave to gather resources, build your base, upgrade your equipment, and seek out a whole host of monstrous bosses to power up your Core and unravel the setting's mysteries.
---
PCGamesN Tuesday, March 8, 2022 3:35 PM
It's hard to believe that the skaven-smashing co-op game Vermintide 2 is already four years old, but it's true - and to celebrate, Fatshark have activated the limited time A Quiet Drink mission between now and March 20. The studio says there's more to come, however, with a quality of life update set to roll out next week.
A Quiet Drink sees the Ubersreik Five (or four? Eh, no matter) out in town carousing their way toward the Hungry Troll Tavern, on the hunt for some of the legendary Bugman's XXXXXX, supposedly the most refreshing alcoholic beverage ever brewed. Naturally, they're set upon by hordes of skaven, and some chaos warriors eventually turn up to join in the ruckus. In other words, it's a regular night on the town.
If it's been a while since you've dipped into Vermintide 2, now's a good time to check out what's changed while you've been away. The Chaos Wastes update effectively doubles the map area of the vanilla game with a semi-roguelike expeditions mode that sees you travel into the realms of chaos to stave off the coming apocalypse. Plus, the game is currently 80% off on Steam.
Vermintide 2 release date
,
Vermintide 2 Chaos
,
Vermintide 2 careers
---
PCGamesN Tuesday, March 8, 2022 1:52 PM
Whether it's because of the asynchronous multiplayer features or a dedication to keeping you immersed in a harsh world, you typically can't pause From Software's Soulsborne games. From Demon's Souls to Dark Souls III, the game will just keep running even while you explore the menus, and while Sekiro turned out to be an exception, Elden Ring is not.
Or, at least, it seemed that Elden Ring was another no-pauser. But you actually can suspend the game at any time by popping open the menu, entering your inventory, opening the help function, going up one slot, and choosing 'menu explanation'. The game freezes for as long as the help box is on screen, and action resumes the moment you close it.
The hidden 'feature' was noted by popular Souls YouTuber Iron Pineapple on Twitter today, and we've double-checked to find that it works both on PC and PlayStation 5. You can even take breaks during boss fights. Five button presses is perhaps four too many for a pause feature, but hey, if you really need to take a brief break, the option's there.
Elden Ring system requirements
,
Elden Ring bosses guide
,
The best Elden Ring classes
---
PCGamesN Tuesday, March 8, 2022 1:19 PM
Just over two years after its original launch in Korea, Lost Ark went worldwide this February courtesy of Amazon Games, and it looks like the global launch has been a resounding success. The devs have announced in a press release that the game has now exceeded 20 million users across the worldwide versions of the game.
Lost Ark crossed the 20 million global player mark as of March 7. The devs say that 10 million of those players come from the newly-added regions of North America, Europe, South America, and Australia. 4.7 million new players joined the game in the first three days after the Western launch alone.
The MMO's player counts were already setting records with the concurrent player numbers we can see publicly on Steam. It's the fifth game on Steam to reach over 1 million concurrent players, and has the second-highest peak player count in the platform's history. It's also holding onto players remarkably well, and is still regularly hitting daily peaks over 800k.
Best MMOS and MMORPGs on PC
,
Upcoming PC games
,
Best fantasy games on PC
---
PCGamesN Tuesday, March 8, 2022 1:02 PM
March 8, 2022 Rainbow Six Siege: Demon Veil's release date is currently targeted for March 15.
Last month Ubisoft revealed the next chapter of Rainbow Six Siege and confirmed that the FPS game's Year 7 Season 1 will be Demon Veil. Now, Ubisoft has provided some contradictory info on when the update was scheduled to launch, but marketing director Laure Guilbert has now confirmed that the new season is currently scheduled to kick off on March 15.
The new season will introduce the multiplayer game's latest operator Azami, who can throw kunai blades and even repair holes and breaches. Ubisoft already revealed Siege's Year 7 roadmap, but failed to specify the exact release date for Demon Veil.
If you've been confused by this, you're not alone. A couple of store pages suggested that Demon Veil would be kicking off this week. Anyone who picked up the Year 7 Premium Pass would have noticed that the special "exotic weapon skin for the MPX" unlocked this coming Tuesday, March 8. Buried in a recent press release, Ubisoft quietly noted that Rainbow Six Siege's Demon Veil season was indeed "launching March 8" - and the page for the new season on Xbox consoles even provides a release time, although a slightly different date.
Rainbow Six Siege Year 5 operators
,
Best Rainbow Six Siege operators
,
Play Rainbow Six Siege
---
PCGamesN Tuesday, March 8, 2022 12:48 PM
Windows 11's TPM requirement has left many hoping to upgrade to the latest version of Microsoft's operating system confused at best, and frustrated at worst. However, even those with eligible gaming PCs that meet the prerequisite are enduring their own share of frustrations with TPM, particularly those with Ryzen processors. Thankfully, a fix is on the way from AMD.
In a support article on its official website, AMD says it has determined that the cause of these stuttering issues is related to "extended fTPM-related memory transactions in SPI flash memory." Users will need to apply a BIOS patch in order to resolve the problem for good, which the company expects to be available in early May.
In the meantime, AMD recommends installing a hardware TPM module if you can't go without the functionality. If you can forgo it for now, users report that disabling fTPM in your motherboard's BIOS shouldn't negatively system performance, but we recommend proceeding with caution.
Zen 4 CPUs - everything we know
,
RDNA 3 GPUs - everything we know
,
Best gaming CPU
---
PCGamesN Tuesday, March 8, 2022 12:46 PM
Early Access RTS game Warno has an update out today that adds two brand new maps to the map pool. Patch Six introduces Mount River and Two Lakes, as well as a new single-player mode for the Death Row map. The update also includes a welcome list of tweaks and fixes, so let's get down to business.
Mount River is a new 3v3 map that developer Eugen Systems says is 83 square kilometres. Its varied terrain features plateaus, forests, and towns, but its central area is shaped by three lakes that create a series of defensible chokepoints. However, should one battlegroup gain a solid foothold there, the western corridor of the map is prime for flanking manoeuvres, so there's no chance for anyone to get too complacent.
Two Lakes, on the other hand, is a narrower 2v2 map that features central fields surrounding two towns. Adjoining this is a U-shaped forest, which can allow a player to regain some of the initiative if their opponent swiftly captures the towns.
---
PCGamesN Tuesday, March 8, 2022 12:45 PM
Opera continues to suit and boot its GX browser with all the gamer necessities, this time welcoming Logitech G Lightsync support with open arms. Now, anyone running the best gaming mouse for lefties, the best gaming keyboard with a low profile, or just about any Logitech peripheral can synchronise their lighting with the browser.
Hooking your clickers and keyboards up to your browser yields some pretty handy benefits outside of your games. You can customise your own lighting effects and animations or choose from a range of presets that shine when you receive a message, a download is complete, or you activate your RAM, CPU, and network limiters. It's a lifesaver not having to manually monitor my inbox during work - just keep a tab open and let the lighting do its thing.
It's no trouble if you mix and match your peripherals, either, as Logitech G Lightsync support joins Corsair iCUE and Razer Chroma integration. While this leaves SteelSeries Engine, Roccat Swarm, and Asus Aura out of the mix, Chroma and iCUE offer support for plenty of third-party products, so the chances are your setup should be compatible with Opera GX's reactive lighting.
Logitech G Pro Wireless review
,
Logitech G PowerPlay review
,
Logitech G502 Lightspeed review
---
PCGamesN Tuesday, March 8, 2022 12:34 PM
As part of a hotfix for the new Fortnite 19.40 update, Epic Games' popular battle royale game now has killer poultry. Avian Ambush week has begun, and these Fortnite loot chickens can net players some powerful weapons - if you can kill them before they kill you.
Anyone who's played The Legend of Zelda games, particularly Ocarina of Time, will know of the terrible fury unleashed if you dare to attack the Cuccos. Fortnite players are in a similar situation now, as Epic has added special "loot chickens".
Shoot one of these glowing birds and it will drop a decent weapon, depending on the colour of the chicken's aura - purple for a Legendary item seems the most common. Unfortunately, this will cause all of the chickens in the surrounding area to attack the player, even if they're just the regular type. They don't do too much damage but can call a lot of unwanted attention to the player, so make sure to either get them before they get you - or nab the loot and escape.
Fortnite V-Bucks
,
Fortnite Skins
,
Fortnite Creative Codes
---
PCGamesN Tuesday, March 8, 2022 12:30 PM
Okay, yes, it's not actually Grand Theft Auto IV protagonist Niko Bellic, but this achievement from speedrunner named 'niko bellic' is still worth calling your cousin about. Barely one week after the launch of Elden Ring, the runner managed to beat the game in under two and a half hours - without dying.
The full video (via The Loadout), which you can watch below, was published on March 3. Neither Speedrun.com nor the SpeedSouls wiki yet has leaderboards set up for Elden Ring, so it looks like niko bellic's run still doesn't have much competition.
As far as future speedruns go, niko bellic says on Reddit that "I think I´ll just leave it up to the better Souls speedrunners than me (like The Happy Hob). They will surely even get the speedrun time of the game down to an hour in the next couple of months, so I am very much looking forward to that." For now, the runner recommends interested players check out the SpeedSouls Discord for further insight into how the run is progressing.
Elden Ring system requirements
,
Elden Ring bosses guide
,
The best Elden Ring classes
---
PCGamesN Tuesday, March 8, 2022 12:30 PM
Wondering what the next Genshin Impact banner is? Genshin Impact banners adhere to a pretty regular schedule. Each update arrives with a new banner that lasts around three weeks, and after it expires, it's followed by a second banner which also lasts roughly three weeks, at which point it's update time once again.
This means even though we hear rumours of new Genshin Impact characters arriving in forthcoming updates, we won't know their exact release date until we know which banner they will be a part of, and whether it'll be the first or second banner in the update. Occasionally, banners don't stick to this schedule - most notably, update 1.3 had three two-week banners, so that Hu Tao's banner didn't cross over with the Chinese New Year.
Typically, each limited character banner - or Event Wish - contains a five-star character, and three four-star characters. There's also a Weapon banner - Epitome Invocation - which runs alongside each character banner, and features different weapons each time. Here's everything you need to know about the current and upcoming Genshin Impact banners.
Play Genshin Impact for free
,
Genshin Impact character tier list
,
Genshin Impact leveling guide
---
PCGamesN Tuesday, March 8, 2022 11:28 AM
We're back with another Galactic Civilizations IV civilization preview, and this time we're going to look at the Terrans. Every space 4X game has some kind of human analogue, or a vision of a future Earth as we step into space. Thanks to events of Galactic Civilizations IV's canon storyline, the strategy game's fourth entry sees humanity split into two distinct factions. Now that the game is in beta, you can jump in and try them both for yourself by pre-ordering today.
The Terran Alliance has been in every Galactic Civilizations game to date and is portrayed as flexible, likeable, and innovative. In the lore, humans were the first species to invent hyperdrive technology, which they then spread to the rest of the galaxy. This sparked an arms race that set the stage for the game's traditional strategy premise of different factions competing for galactic dominance.
But there's now a second playable human faction: the Terran Resistance. During the events of Galactic Civilizations III, the Terran Alliance was weakened during a war with the Dread Lords, after which the Drengin and the Yor beat humanity all the way back to Earth. Though their home world was protected by an impenetrable force field, a massive blockade kept the humans confined there. The remnants of the Alliance that were trapped outside the Sol system then formed the Terran Resistance.
The best 4X games on PC
,
The best turn-based strategy games on PC
---
PCGamesN Tuesday, March 8, 2022 11:24 AM
Borderlands spin-off Tiny Tina's Wonderlands is out in just over two weeks, and the shape of Gearbox's latest FPS game is beginning to come clear. Now the developer has revealed just what Wonderlands' endgame will look like - a randomised dungeon with gun-vomiting bunnies.
As a fantasy game take on Gearbox's Borderlands franchise, Tiny Tina's Wonderlands needs elaborate dungeons filled with loot for players to explore when the game goes live. The developer has lifted the lid on Chaos Chamber, a replayable dungeon with randomised elements that serves as "the core endgame loop of Tiny Tina's Wonderlands".
Each Chaos Chamber consists of six unique rooms, punctuated by two boss encounters. There will be optional side objectives, such as defeating enemies in specific areas or protecting a statue of Tina's unicorn Butt Stallion from gangs of vandals. These earn crystals, which can be collected to unlock more powerful loot or add various buffs to the characters - or even debuffs, which make the run harder but will net bigger rewards.
---
PCGamesN Tuesday, March 8, 2022 11:29 AM
I deleted my 50-hour save file almost as soon as I filed my Elden Ring review. I wanted to play Elden Ring with the wider community, partly to experience the game with the full benefit of its multiplayer systems - it turns out that's mostly hitting walls with prank player messages in front of them - but also because I wanted to help as many players as possible get past the game's first big skill-check: Margit, the Fell Omen.
Laying down a summon sign and helping someone defeat a boss for the very first time is my favourite part of Souls games - summoning is one of the coolest multiplayer mechanics in gaming. It's a chance to help someone through a moment of frustration, bask in their elation when you slay the boss together, and show off your build and skills.
In the first Dark Souls I helped roughly 40 players defeat the infamous Ornstein and Smough, and early into Elden Ring I decided I'd do the same with Stormveil Castle's literal gatekeeper. Margit's not the toughest fight in Elden Ring, but he's a seriously challenging first major boss, and with the game achieving enviable concurrent player counts, he was bound to block progress for a ton of players. My hunch was spot on: it's been nearly two weeks and just under 60% of the player base has earned the achievement for finishing this fight.
Elden Ring system requirements
,
Elden Ring bosses guide
,
The best Elden Ring classes
---
Rock Paper Shotgun Latest Articles Feed Tuesday, March 8, 2022 5:34 PM
I'm not sure how I feel about the term "boomer shooter". Given that it refers to new first-person shooters which evoke games from the '90s, shouldn't they be millenial shooters? Fresh from killing napkins and mayonnaise, here come millenials to kill Shub-Niggurath.
This is clearly me fighting a losing semantic battle, but in any case, Humble's Boomer Shooters Bundle has a lot of great games, including Dusk, Amid Evil, Ion Fury, HROT, and more for £9.05/$12.
---
Rock Paper Shotgun Latest Articles Feed Tuesday, March 8, 2022 5:02 PM
Every citybuilder is about keeping the districts of your city in balance, but Airborne Kingdom makes it rather more literal. As your flying metropolis expands, you have to apply propulsion machines - fabric wings, gigantic oars, pedal-powered rotors - to make sure it doesn't tip dangerously this way or that.
It's delightful, and after a year on Epic's game store, the Epic Games Store, it's available on Steam.
---
Rock Paper Shotgun Latest Articles Feed Tuesday, March 8, 2022 4:16 PM
Elden Ring hides its open world's beauty behind a layer of difficulty, sure, but it's nothing compared to the Disgaea series. These colourful JRPGs have been hiding some of the deepest and most satisfying levelling systems in all of gaming behind the world's most obnoxious anime characters for years now.
The next brutal gauntlet is Disgaea 6 Complete, with a newly announced released date of June 28th. There's also a new character trailer below, which sets out its stall. Can you survive it?
---
Rock Paper Shotgun Latest Articles Feed Tuesday, March 8, 2022 12:07 PM
Square Enix this week announced a four-and-a-bit-month delay for Forspoken, the open-world action-adventure game about a New Yorker pulled into a fantasy world. Previously due on the 24th of May, it's now slated for the 11th of October. Sounds like Squeenix hope to make it the start of a new series, so they're taking time to help ensure it's proper good. Fair enough.
---
Rock Paper Shotgun Latest Articles Feed Tuesday, March 8, 2022 12:00 PM
Elden Ring has got me thinking again. Not about its terrible banter I adore or its rolling goats. My mind has turned to its elevators and how FromSoftware does them justice. They aren't just tools to get from A to B but moving platforms that hide secrets or instill a sense of dread. Not to mention their little pressure plates - god they're satisfying aren't they?
---
Twinfinite Tuesday, March 8, 2022 4:02 PM
---
Twinfinite Tuesday, March 8, 2022 3:56 PM
Earlier today, developer Magic Design Studios and publisher Gearbox Publishing dropped a brand new launch trailer for their 2D roguelike, Have a Nice Death, which releases today into Early Access on PC. Feel free to check out the new video for yourself down below: As you can see in the footage above, Have a Nice […]
The post Have a Nice Death Gets an Epic Early Access Launch Trailer appeared first on Twinfinite.
---
Twinfinite Tuesday, March 8, 2022 3:40 PM
Today, Secretlab has revealed that they're teaming up with DC Comics to bring fans of The Dark Knight an impressive new Titan Evo 2022 chair. Upholstered in Secretlab NEO Hybrid Leatherette, The Batman movie edition version of the chair is now available for pre-order on the official website. The sizes include small, medium, and large, […]
The post Secretlab Unveil The Batman Chair Collab, Featuring a Magnetic Emblem appeared first on Twinfinite.
---
Twinfinite Tuesday, March 8, 2022 2:11 PM
---
Twinfinite Tuesday, March 8, 2022 1:09 PM
---
Twinfinite Tuesday, March 8, 2022 12:33 PM
Rain Six Siege's new Year 7 season, Demon Veil, will go live next week, so Ubisoft is building up a little more hype for it in the form of an animated story trailer for the upcoming Operator, Azami. This video comes after her cinematic trailer reveal just last month, and it allows us to get […]
The post Rainbow Six Siege Animated Trailer Dives Into Azami's Backstory appeared first on Twinfinite.
---
Twinfinite Tuesday, March 8, 2022 11:54 AM
---
Twinfinite Tuesday, March 8, 2022 11:25 AM
---
Twinfinite Tuesday, March 8, 2022 11:15 AM
---
Siliconera Tuesday, March 8, 2022 4:30 PM
Publisher Square Enix shared the minimum and recommended PC specs to play Stranger of Paradise: Final Fantasy Origin. The PC release of the game will be available to purchase and download exclusively on the Epic Games Store. Team Ninja has developed this game as an action RPG inspired by the world of the original Final Fantasy.
Since it launches later in March 2022, this is a chance to compare your PC specs with the minimum and recommended specs Square Enix has shared for Stranger of Paradise ahead of launch.
Stranger of Paradise: Final Fantasy Origin PC Minimum and Recommended Specs
Minimum
Recommended (assuming 60 FPS at 1920x1080p)
OS
Windows 10 64-bit
Windows 10 64-bit
Processor
AMD Ryzen 5 1400
Intel Core i7-6700
AMD Ryzen 5 1600
Intel Core i7-8700
RAM
8 GB RAM
16 GB RAM
Graphics
AMD Radeon RX 470
NVIDIA GeForce GTX 1060 6 GB
AMD Radeon RX 5700 XT
NVIDIA GeForce GTX 1660 SUPER
Storage
80 GB
80 GB
DirectX
DirectX Compatible Sound Card
DirectX 9.0c
DirectX Compatible Sound Card
DirectX 9.0c
Daisuke Inoue, the director of Stranger of Paradise, recently explained how previous Final Fantasy games inspired this game's dungeon designs. However, the primary influence is the original Final Fantasy, and familiar characters like the Four Fiends will appear. The game will also involve with protagonist Jack becoming the infamous villain Garland. Yet despite borrowing familiar characters and iconography, Stranger of Paradise does not exist in the same world as the original Final Fantasy. Instead, it is a reimagining of that world.
Stranger of Paradise: Final Fantasy Origin launches on March 18, 2022 on the PlayStation 4, PlayStation 5, Xbox One, Xbox Series X, and PC via the Epic Games Store. It is available to preorder on all platforms. There is both a standard edition and a Digital Deluxe Edition that includes a DLC season pass, digital art book, and digital mini soundtrack.
The post Stranger of Paradise PC Specs Shared by Square Enix appeared first on Siliconera.
---
Kotaku Tuesday, March 8, 2022 9:30 AM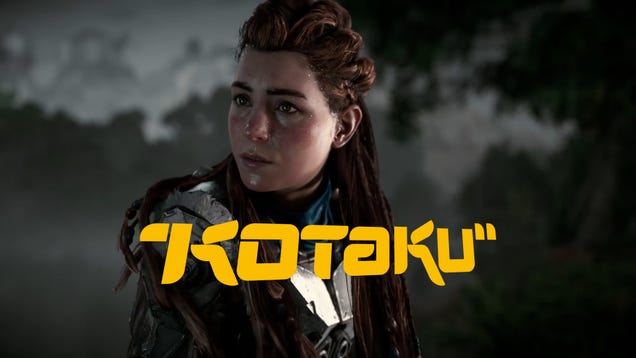 ---
Kotaku Tuesday, March 8, 2022 9:00 AM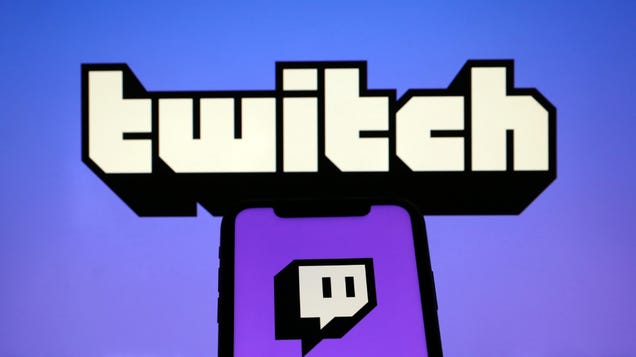 Twitch joins the list of international companies sanctioning Russia over its illegal invasion of Ukraine, telling streamers that it would be withholding payments.

"Payouts to the financial institution associated with your Twitch account have been blocked as a result of sanctions," read an email Twitch sent Russian…
---
Kotaku Tuesday, March 8, 2022 6:00 AM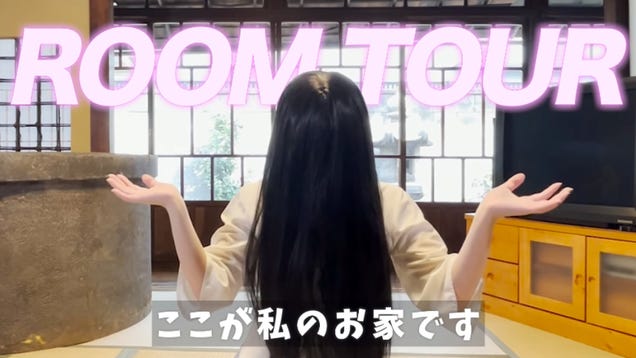 Wonder what everyone's favorite vengeful spirit is up to? When not climbing out of televisions and appearing in Dead by Daylight, she's making YouTube clips. That's right, Sadako is now a YouTuber.

---
PCGamesN Tuesday, March 8, 2022 9:52 AM
The latest Itch.io games bundle is here, and for the cost of just $10 people can get their hands on nearly a thousand indie games - including names such as Superhot, Celeste, Wandersong, and Skatebird - and the money will go to support charities working in Ukraine.
As companies such as EA and Microsoft pull sales in Russia, many are pushing for charitable donations to relief organisations in Ukraine. Aside from suspending sales, Activision Blizzard has promised to match "employee donations 2:1" to support Ukraine. Cold War city builder Workers and Resources: Soviet Republic will get a new DLC pack with all its funds donated to charities, and John Romero's new Doom 2 level has raised over €25K in relief funds.
Itch.io has now kicked off its Bundle for Ukraine, containing around 889 games and 102 digital game-related items. They can all be unlocked for a minimum $10 contribution, all of which is split between two charities working in Ukraine - the International Medical Corps and Voices of Children.
Celeste: a platformer about anxiety
,
The best PC games of 2018: Celeste
,
PCGN Awards 2018
---
PCGamesN Tuesday, March 8, 2022 9:39 AM
Valve may be shipping out Steam Decks as fast as it can, but it'll be sometime before the company is able to clear the backlog of reservations and improve the immediate availability of its handheld gaming PC. Luckily for you, Valve's heard your monkey's paw wishes and finally offered "more clarity" on when you'll receive your Deck, shifting the release date from an uncertain window to… another uncertain window.
In a Steam Community news post, Valve says it now has "more clarity on [its] longer term production schedule", meaning that users can now see whether their reservation lands within Q3 order availability. Unfortunately for some, this also means that you'll know if your pre-order lands in the far off future window of "after Q3."
The company says it's "working hard to increase the number of Steam Decks [it] can produce this year", so don't feel too deflated about having to wait for your reservation, as there's every chance it could be moved up. Valve also plans to make the device available in more countries too, such as Japan, by the end of the year.
Best SSD for gaming
,
How to build a gaming PC
,
Best gaming CPU
---
PCGamesN Tuesday, March 8, 2022 8:03 AM
Want to know what the best Elden Ring spells are? Magic in Elden Ring comes in two main categories: sorceries and incantations. Sorceries require investment into the intelligence attribute, while incantations use faith. Sometimes you may find a spell that requires points in arcane, this is usually a secondary requirement that doesn't affect the spell's damage.
There are several useful spells available early on, but you can only learn more specialised Elden Ring sorceries and incantations by gathering scrolls and prayerbooks. By handing these items over to compatible vendors, you can discover the best Elden Ring spells in the open-world game, including devastating projectiles and powerful short-term buffs for the best Elden Ring weapons.
With all the magic you're flinging around, you need all of the upgrades you can get your hands on. Therefore, we highly recommend that you check out our guides on where to find Elden Ring talismans, Elden Ring crystal tears, and Elden Ring Ashes of War to give yourself as much mana as possible and upgrade your spellcaster into a magical marvel. If you're ready to learn some new tricks, read on for the best Elden Ring incantations and sorceries, plus all the scroll and prayerbook locations we've found so far.
Elden Ring system requirements
,
Elden Ring bosses guide
,
The best Elden Ring classes
---
PCGamesN Tuesday, March 8, 2022 7:59 AM
Looking for the best SMGs in Warzone Pacific? Caldera, the new Warzone map, has completely changed the way the battle royale game is played. Compared to Verdansk's large open spaces spread throughout the map, Caldera is much tighter overall, packing each area with unique points of interest to keep things interesting. As a result, long range battles aren't as prevalent, causing weapons like the best assault rifles and SMGs to dominate the meta.
Compared to the rest of the weapon classes in Warzone Pacific, there aren't as many viable options when picking from the first batch of Vanguard SMGs. Warzone Pacific Season 2 is going to introduce the Armaguerra 43 in the mid-season update, so stay tuned for that. If you're still trying to pick off enemies from a distance using the best snipers in Warzone, you need to have a reliable secondary weapon to immediately blast any flankers away.
The candidates for the best SMGs in Warzone Pacific are set in stone, but it's important to know what the next best weapon is in case a balance update drops unexpectedly. Don't forget to check out our best Warzone loadout guide to see which attachments you need to build these game-breaking setups.
---
PCGamesN Tuesday, March 8, 2022 7:59 AM
Equipping your setup with the best gaming headset you can find is just as important as every other part of your gaming PC's arsenal. Sure, your system may be able to push out high frame rates in the best PC games with the settings cranked up to their maximum presets, but the impact of stunning visuals can be quickly undermined by shoddy audio quality. Thankfully, you can grab a great headset like the Razer Kraken Ultimate for half price on Amazon.
US customers can get the Razer Kraken Ultimate gaming headset for $64.99 USD, saving 50% ($65.00) off its $129.99 MSRP. There are savings to be had in the United Kingdom too, where the cans can be picked up for £79.99 GBP, knocking 38% (£50.00) from £129.99.
Featuring custom-tuned 50mm drivers, Razer has designed the Kraken Ultimate with a natural audio curve in mind for the most accurate sound reproduction. However, this doesn't mean that the headset can't produce punchy bass or rich highs, and you should have no trouble placing your enemy's footsteps amidst an explosive scene.
Razer Thresher Ultimate review
,
Razer Blade review
,
Best gaming headset
---
PCGamesN Tuesday, March 8, 2022 7:51 AM
Searching for the best Welgun loadout in Warzone Pacific? The Call of Duty Vanguard and Warzone Pacific Season 2 update has drastically changed the weapon meta, providing much needed buffs to underused weapons. At close range, there aren't many weapons in the game that can compete with the damage output and accuracy of the mighty Welgun.
We always recommend unlocking the latest weapons right away as they tend to join our best Warzone guns list. The Cooper Carbine is a great example of this - this weapon launched at the beginning of the season and has already established itself as one of the best Warzone assault rifles.
The Welgun has finally given the MP40 some much needed competition. Our build focuses on increasing the time to kill speed without hurting the SMG's stability stats. The stock Welgun is surprisingly good already, so it doesn't surprise us to see the modified version perform exceptionally well. Here's what you need to build the best Welgun loadout in Warzone Pacific.
---
PCGamesN Tuesday, March 8, 2022 7:37 AM
FromSoftware's Elden Ring has some of the best enemy design in any RPG on PC - including some fantastic bosses - but it's the Giant Lobsters that seem to be causing the most upset in the community, including a lot of debate. The question players have is, are they actually crawfish?
Just like all the best Dark Souls-like games on PC, Elden Ring is stuffed with a range of amazing monsters, but the ones causing the most problems right now are the Giant Lobsters. Mostly found in Liurnia of the Lakes and in some caves to the north-west, these crustaceans are far quicker and have a longer range than the Giant Crabs found in Limgrave.
However, it's not their danger levels that have players so upset, it's the argument whether or not they're actually lobsters at all. Some players are insisting that they're crawfish or crayfish instead. The source of the debate is the fact that lobsters are saltwater-based, whereas Elden Ring's monsters mostly hang around lakes and swamps.
Elden Ring system requirements
,
Elden Ring bosses guide
,
The best Elden Ring classes
---
PCGamesN Tuesday, March 8, 2022 7:28 AM
If you want to decorate Shell or High Water and Happy Camper with flamingo ornaments, you're going to need to find out how to get to both locations first. Luckily, they're quite close to each other on the map and you only need to place five flamingos to complete the season challenge.
Flamingo slinging is one of Chapter 3 Season 1's weekly challenges, but as the season draws to a close, there are plenty more quests to complete before the new season starts. Want to unlock one of the best Fortnite skins? Here's how to earn The Foundation skin, and where to find Spider-Man's web shooters in Fortnite. To catch up on last week's challenge in order to unlock current quests, here's how to gather metal at Wreck Ravine, Windbreakers, or Rustaway Shores.
Once you've discovered the small landmarks Shell or High Water and Happy Camper, you simply need to find the blue outlines of flamingo ornaments and interact with them, similar to other previous Fortnite challenges. Both locations are tucked away and their names aren't visible on the map, so here's where to find them.
Fortnite V-Bucks
,
Fortnite Skins
,
Fortnite Creative Codes
---
PCGamesN Tuesday, March 8, 2022 7:02 AM
It's a given that Nvidia's upcoming Lovelace graphics cards will be more powerful than their current Ampere counterparts, but more information is emerging on just how much more powerful they'll be as we draw closer to the RTX 4000 release date. Now, new leaks suggest the GeForce RTX 4090 will offer a generational performance leap over the company's current flagship GPU, the RTX 3090.
Sources close to Moore's Law Is Dead (MLID) are highly confident that RTX 4090 cards built with the full AD102 GPU die will boost fps in videogames using standard rasterization by 80-110%, compared to the RTX 3090. We can also expect ray tracing performance to "at least double", but MLID is unable to provide any exact metrics at this point in time.
However, in its bid to create the best graphics card in its Lovelace lineup, it appears that Nvidia may push the RTX 4090's TDP up to an alarmingly high 450-600W. So, don't be too surprised if you need to upgrade your gaming PC with a pricey power supply if you snag yourself team green's soon-to-be most powerful pixel pusher.
RTX 4000 - everything we know
,
GeForce Now RTX 3080 review
,
Best graphics card
---
PCGamesN Tuesday, March 8, 2022 6:20 AM
The new Battlefield 2042 update 3.3 hit earlier today with a few fixes and changes to the multiplayer game, not the least of which is the addition of the long-delayed scoreboard. Furthermore, the team has confirmed that another much-requested feature will drop in "early April" - Battlefield 2042's voice chat for Squads.
It's not been the smoothest few months for the latest Battlefield game. Aside from complaints about performance problems and the delay of the game's first season, some players have taken issue with the absence of basic features like a scoreboard and voice chat. PCGamesN's own review highlighted that Battlefield 2042 was "many updates away from reaching its full potential".
The scoreboard is now in the game, and developer Ripple Effect says that "VOIP functionality for Squads" will arrive in Battlefield 2042 update 3.4. In the patch notes for today's update, the team says that the "next update is presently scheduled to arrive in early April" and will feature "a larger set of changes and fixes" in addition to voice chat.
Battlefield 2042 review
,
Best multiplayer games on PC
,
Best FPS games on PC
---
PCGamesN Tuesday, March 8, 2022 7:00 AM
So you want to know about Elden Ring's Divine Tower? Maybe you're looking for a specific Divine Tower location? These mysterious monoliths are where you awaken the main six Elden Ring Great Runes, which are dropped by the key Elden Ring bosses, also known as Demigods.
Before you can make use of a Great Rune's power, you'll first need to awaken it at one of the five Divine Towers located about the map. Each Great Rune can only be awakened at a specified Divine Tower, which is listed on the Rune's description. Note that there are a few Great Runes that are not dropped by Demigods and don't need awakening at a Divine Tower as they're used for other mysterious purposes.
With six bosses and six Great Runes in the open world game, you'd be forgiven for thinking there were six towers to find, but you'll only need to find five; one of the towers is used to awaken two different Great Runes. How unusually convenient. Here's everything you need to know about Elden Ring's Divine Towers and where to find them.
Elden Ring system requirements
,
Elden Ring bosses guide
,
The best Elden Ring classes
---
PCGamesN Tuesday, March 8, 2022 6:40 AM
Looking for the Sangonomiya Kokomi rerun banner? Sangonomiya Kokomi leads the Sangonomiya Resistance, from the Sangonomiya Shrine in Watatsumi Island in Inazuma. She is a strategic genius, and her wisdom has led the resistance to victory many times. According to Gorou, "Were it not for Her Excellency, not a single one of Watatsumi Island's victories would have been possible". Here's the best Genshin Impact Kokomi build and ultimate team comp to utilise her healing abilities.
Although Kokomi is already available to play as a new Genshin Impact character, it's now been confirmed that she will be getting a banner rerun as part of phase two of the Genshin Impact 2.5 update, alongside a Raiden Shogun banner rerun. These two banners will be "tying in with the storylines and events coming in the new version".
The 2.5 update will also introduce Yae Miko, a five-star Electro Catalyst user. We already know a lot about Yae Miko's abilities, and you can already start farming Yae's ascension materials for when she appears on the next Genshin Impact banner.
Play Genshin Impact for free
,
Genshin Impact character tier list
,
Genshin Impact leveling guide
---
PCGamesN Tuesday, March 8, 2022 6:13 AM
When is the Raiden Shogun banner rerun? Genshin Impact's popular Electro Archon was revealed in the 2.0 livestream event, and joined the list of NPCs hailing from Inazuma in the Genshin Impact 2.0 update. Although her original banner has been and gone, it's been confirmed that she will get a rerun in the later phase of the 2.5 update after the end of the current Genshin Impact banner.
Raiden Ei, also known as Baal, Raiden Shogun, the Electro Archon, and the God of Eternity (just to confuse matters) is the leader of Inazuma and commands an army, led by Kujou Sara. Ei believes in achieving divine eternity, and to that end, Visions should be harvested and inlaid to the statue of the Thousand-Armed, Hundred-Eyed God.
Although Raiden Ei is a formidable character, there are other characters in Inazuma prepared to help you, including Gorou, the leader of the resistance, as well as new Genshin Impact characters: Ayaka, Yoimiya, and Sayu. If you're hoping to pull Ei in future updates, here are Raiden Shogun's ascension materials and the best Raiden Shogun builds.
Play Genshin Impact for free
,
Genshin Impact character tier list
,
Genshin Impact leveling guide
---
Rock Paper Shotgun Latest Articles Feed Tuesday, March 8, 2022 9:38 AM
Electronic Arts released Battlefield 2042 before it was finished, and they're still scrambling to add bits it should've had four months ago. Today they release Update 0.3.3, with the main change being a new scoreboard which actually shows scores. They also now say that their multiplayer game where large teams compete over objectives will finally add voice chat with the next update, which is tentatively scheduled for early April.
---
Rock Paper Shotgun Latest Articles Feed Tuesday, March 8, 2022 6:33 AM
A phenomenal new bundle of indie games is raising money for two charities supporting relief efforts in Ukraine. The Bundle For Ukraine on Itch.io includes over almost games, and you can have the lot if you pay at least $10. Games include Celeste, A Short Hike, Superhot, Hidden Folks, and oh so many more worth mentioning. Barely 11 hours after launching, the bundle has already raised over $593,000 towards its $1 million goal. Probably because it's a great deal for a good cause.
---
Twinfinite Tuesday, March 8, 2022 9:49 AM
Kindness is once again making a comeback, football fans, as Ted Lasso Season 3 has officially started production. This news came by way of a tweet by Apple TV, which revealed the start of the next iteration of its hit TV series' filming schedule by also announcing a partnership with Nike. The partnership with Nike […]
The post Ted Lasso Season 3 Production Revealed Alongside New Nike Partnership appeared first on Twinfinite.
---
Twinfinite Tuesday, March 8, 2022 7:30 AM
Capcom has today announced the date of its next Monster Hunter showcase, which is scheduled for next week on Tuesday, March 15, at 9AM EST. The broadcast, which is expected to focus on Rise, will last approximately 20 minutes, and the reveal of "new monsters, gameplay info, and more" has been teased. Tune in to […]
The post The Next Monster Hunter Digital Event Is Locked in For Next Week appeared first on Twinfinite.
---
Twinfinite Tuesday, March 8, 2022 7:15 AM
While the '90s is fondly remembered for its super cool knick-knacks like Pogs, rollerblades and Tamagotchis, the decade was also well-known for its golden age in classic platformers. And today, a cult hit from that era is making a comeback. But before you get too excited and begin fizzing at the bunghole, we're not talking […]
The post Cult N64 Hit 'Glover' is Making a Surprising Return to PC Next Month appeared first on Twinfinite.
---
Twinfinite Tuesday, March 8, 2022 5:41 AM
---
Siliconera Tuesday, March 8, 2022 9:00 AM
The respective leaders of Resident Evil and Monster Hunter's teams in Capcom will soon be promoted to executive officers. It announced a new list of personnel changes that will take effect on April 1, 2022. Capcom will promote Jun Takeuchi and Ryozo Tsujimoto from Managing Corporate Officers to Executive Corporate Officers. Yoshinori Ishida, the head of Capcom's Global Business Division, will also receive the same promotion.
Jun Takeuchi and Ryozo Tsujimoto respectively lead the first and second consumer game development divisions. They are also known for leading the development teams for the Resident Evil and Monster Hunter franchises.
Resident Evil and Monster Hunter are Capcom's best-performing IPs in recent times. As of this writing, the company's top two games are Monster Hunter World at 17.8 million units and Resident Evil 7: Biohazard at over 10 million units worldwide. As for the franchises' latest titles, Monster Hunter Rise has sold over 8 million units following the PC release in January 2022. Resident Evil Village surpassed 5 million units in October 2021.
Capcom's upcoming major release will be Monster Hunter Rise: Sunbreak, coming worldwide to Nintendo Switch and PC in Summer 2022. The company will broadcast a new digital event that reveals more monsters and gameplay details to Monster Hunter Rise's expansion title on March 15, 2022.
The post Capcom Will Make Jun Takeuchi and Ryozo Tsujimoto Executives appeared first on Siliconera.
---
Siliconera Tuesday, March 8, 2022 8:30 AM
Holostars VTubers have appeared in hololy. Cover has released a version 2.2.0 update that adds 3D models from the male VTuber group into the roster. All nine active members in the group — Miyabi, Izuru, Aruran, Rikka, Astel, Temma, Roberu, Shien, and Oga — are now present in the app.
hololy is an AR mobile app where users can project 3D models of Hololive Production's VTubers via a device's camera. Before the Holostars update, hololy only featured the Japanese Hololive VTubers up to the 5th generation members. The 4th-generation VTuber Uruha Rushia — whose contract was terminated in late February 2022 — is no longer included in the roster. The new update added a Holostars tab on the character selection screen.
Cover has been making many efforts to expand Holostars' presence in recent months. In late December 2021, the company teased that new Japanese members would join the group in 2022. In early March 2022, the English branch of Hololive Production opened auditions for male VTubers. The latter hinted that Cover will establish Holostars EN in the near future. All active Holostars VTubers will also appear at Hololive Super Expo 2022 on March 19-20, 2022.
hololy is available on Android and iOS mobile devices. While the app is available to download worldwide, it currently only has a Japanese language interface.
The post Hololy App Update Added Holostars VTubers appeared first on Siliconera.
---
Siliconera Tuesday, March 8, 2022 8:00 AM
Nintendo started its MAR10 Day sale, which will run until March 13, 2022. These deals are available via the Nintendo eShop, as well as stores such as Best Buy and Target. Though the same games are part of the sale, the digital games have different price points from the physical ones.
All of the games that are part of this deal are Mario-related. This is due to the fact that March 10, when written as "MAR10," looks like the name "Mario." These games include the following:
Luigi's Mansion 3
Mario + Rabbids Kingdom Battle
Mario & Sonic at the Olympic Games Tokyo 2020

Mario Kart 8 Deluxe
New Super Mario Bros. U Deluxe
Super Mario 3D World + Bowser's Fury
Yoshi's Crafted World
All of the MAR10 Day games are for the Nintendo Switch. Most of these games are priced at about $40 on the Nintendo eShop, but Mario + Rabbids Kingdom Battle is $9.99.
At physical stores, you can get Mario merchandise and toys at a reduced price as well. For example, Target is offering a sale on the Lego Super Mario Boss Sumo Bro Topple Tower Expansion Set. It also has the Hot Wheels Mario Kart Circuit Trackset at 10% off. Meanwhile, Best Buy offers a wide selection of accessories such as controllers and memory cards, and it states some additional one-day deals will be available on March 10. However, not all items with Mario branding will have a price reduction.
The MAR10 Day sale will run until March 13, 2022.
The post Nintendo Switch Mario Games & Merch on Sale for MAR10 Day 2022 appeared first on Siliconera.
---
Siliconera Tuesday, March 8, 2022 7:30 AM
Square Enix uploaded concept art of the Honeybee Inn as it appears in Final Fantasy VII Remake. The tweet featuring the Final Fantasy VII Remake Honeybee Inn concept art reveals that hexagonal shapes were taken in mind when designing the area. This was an important motif, given the name and general theme of the location.
The concept art featuring how the area appears in Final Fantasy VII Remake includes a look at one of the more prominent scenes in the game. This is the cabaret show that Cloud and Aerith watch during the events of the remake. Both characters can be seen at the bottom of the first image included in the set. The concept art also reveals several other locations, which include the entrance to the Honeybee Inn and a side room.
You can take a look at the concept art below.
[embed]https://twitter.com/FFVIIR_CLOUD/status/1501120547337428993[/embed]
Square Enix shared another piece of concept art concerning the Honeybee Inn, specifically regarding one of the dresses Aerith can wear during the segment. The developers revealed that one of the dresses was explicitly designed with the flower motif in mind.
Final Fantasy VII Remake is available for the PlayStation 4. Final Fantasy VII Remake Intergrade is available for the PlayStation 5 and PC.
The post Final Fantasy VII Remake Honeybee Inn Concept Art Shared appeared first on Siliconera.
---
Siliconera Tuesday, March 8, 2022 7:00 AM
miHoYo shared details regarding the Genshin Impact Of Drink A-Dreaming event. This includes rewards players can obtain through the event and certain requirements players will need to meet in order to participate. The Genshin Impact Of Drink A-Dreaming event will be held from March 10 to March 21, 2022. The related quest will appear on March 21 and be available until March 24, 2022.
There are several requirements players must meet before they can participate in the Of Drink A-Dreaming event. They must be Adventure Rank 28 or above and have completed Archon Quest Interlude Chapter: Act I - "The Crane Returns on the Wind" and Eula's Story Quest "Aphros Delos Chapter: Act I - The Spindrift Shall Never Return to the Sea." However, miHoYo will be making some adjustments to allow for those catching up during the event period to participate. Specifically, the Eula Story Quest will not require a Story Key to unlock. After these requirements have been met, players can jump into the event.
To participate, players will need to head to Angel's Share tavern. For the first three days of the event, players will be tasked with providing some familiar faces their favorite drinks. If players complete all of the "Tavern Tales," they will be given access to the "Bartender Challenge." Scoring highly in the Bartender Challenge by mixing new drinks is how players can obtain Primogems, Hero's Wit, and ascension materials through the event.
Genshin Impact is available for PlayStation 4, PlayStation 5, PC, and Android and iOS devices. It is in development for Nintendo Switch.
The post Genshin Impact Of Drink A-Dreaming Event Details Revealed appeared first on Siliconera.
---
Siliconera Tuesday, March 8, 2022 6:30 AM
In an interview with the Japanese Genshin Impact YouTube channel, voice actor Ayane Sakura talked about her role as Yae Miko. In addition to sharing her first impressions of the character and how she came to play Yae Miko, Sakura revealed that Yukuaki is one of her favorite characters in Genshin Impact. Sakura also talked about a mission idea that she would like to see added to the game. The interview does not contain any spoilers for Genshin Impact.
Here is the full Genshin Impact interview with Ayane Sakura and some noteworthy highlights below:
https://www.youtube.com/watch?v=EaWnvsUBu58
While playing Yae Miko, Ayane Sakura stated that she focused on the character's feminine and mysterious qualities. Specifically, miHoYo told Sakura to act in a mischievous, deceptive way. She also recalled how she became confused when one of her lines said that Yae Miko "does not have a tail," even though some character designs clearly showed that she did. Sakura added that the contradiction likely played into Yae Miko's mysteriousness.
When asked about any shared qualities, the voice actor denied having any similarities with the character. Furthermore, Sakura said that she would actually be scared of someone like Yae Miko in real life, due to the character's omniscient attitude and charismatic qualities. However, Sakura also stated that she would like to be like Yae Miko when she is much older.
Among other Genshin Impact characters, Ayane Sakura revealed that her two favorite characters are the Raiden Shogun and Yukuaki. For Yukuaki, Sakura mentioned the character's androgyny and asymmetric design as key factors. Meanwhile, on the topic of traveling within the world of Genshin Impact, Sakura commented that she'd like to see a mission where you collect cats and dogs from around the world and ultimately have a group of 50-to-100 animals following the player.
Genshin Impact is available on iOS, Android, PlayStation 4 and 5, and PC. A Nintendo Switch version is also in development.
The post Voice Actor Ayane Sakura Says Yae Miko Is 'Scary' in Genshin Impact Interview appeared first on Siliconera.
---
Siliconera Tuesday, March 8, 2022 6:00 AM
Final Fantasy VII Remake Intergrade skins will be available to obtain in FFVII The First Soldier for a limited time. Final Fantasy VII The First Soldier players can obtain a skin inspired by Yuffie as she appears in the Remake Intergrade expansion. A Sonon skin and some weapon skins are available as well. The Final Fantasy VII Remake Intergrade skins will be available until March 17, 2022.
Additionally, a Final Fantasy VII Remake Intergrade event has appeared alongside the skins. Players can complete challenges to receive Premium Shinra Pack Tickets, which can then be used to redeem Premium Shinra Packs (FF7R IG). These packs will potentially contain the Yuffie and Sonon skins, alongside other cosmetic items. Players can also receive Premium Shinra Pack Tickets and more Yuffie content by logging in during the Remake Intergrade event. The event will last until March 16, 2022.
[embed]https://twitter.com/FFVII_FS_EN/status/1501095696841461764[/embed]
Square Enix has shared a list of Final Fantasy VII Remake Intergrade skins and cosmetics players can obtain during this period. This includes the following:
Character Skin - Yuffie
Character Skin - Poncho Yuffie
Character Skin - Sonon (Male)
Character Skin - Sonon (Female)
Weapon Skin - 4 Point Shuriken
Weapon Skin - Adamantine Rod
Banner - Yuffie
Banner - Sonon
Emote - Materia Arm Roll
Helicopter Skin - Funeral Flowers Helicopter
Previously, players could obtain a "classic" Yuffie skin through a Final Fantasy VII and The First Soldier collaboration event. During this period, players had the opportunity to get skins of Yuffie, Vincent, Cid, and Sephiroth that resembled their appearances in the original release of Final Fantasy VII.
Final Fantasy VII The First Soldier is available for Android and iOS. The Final Fantasy VII Remake Intergrade collaboration event will last until March 16, 2022 with the skins available to obtain until March 17, 2022.
The post Final Fantasy VII Remake Intergrade Yuffie Skin Comes to The First Soldier appeared first on Siliconera.
---
Siliconera Tuesday, March 8, 2022 5:30 AM
Capcom announced a Monster Hunter Digital Event, which will include new information about the Monster Hunter Rise Sunbreak expansion. The Monster Hunter Digital Event will be held on March 15, 2022 at 11 p.m. JST / 7 a.m. PT / 10 a.m. ET / 3 p.m. CET. It will be held through the official Monster Hunter Twitch channel. Alongside the reveal of new monsters, gameplay and more information will be shared through the Monster Hunter Rise Sunbreak Digital Event.
This is the first time Capcom will show gameplay of Monster Hunter Rise Sunbreak on stream. To date, Capcom has only released trailers for the Sunbreak expansion, where it featured new monsters like the Malzeno and Lunagaron. However, the developer did reveal that new Silkbind attacks will appear through the paid expansion.
Capcom has also revealed two characters, Selva and Paz, that will be part of the expansion's story. Consumers can purchase DLC content for Monster Hunter Rise, which will grant them access to Paz and Selva's voice packs. Additionally, a new receptionist character will appear in the expansion.
Monster Hunter Rise is available for the Nintendo Switch and PC. Demos are available for both platforms. Monster Hunter Rise Sunbreak will release in summer 2022. Consumers can purchase Monster Hunter Rise Sunbreak amiibo to receive layered armor inspired by the Malzeno.
The post Monster Hunter Rise Sunbreak Broadcast to Feature New Monsters appeared first on Siliconera.
---
Siliconera Tuesday, March 8, 2022 5:00 AM
The official YouTube channel for Jujutsu Kaisen: Phantom Parade uploaded the opening anime sequence for the upcoming mobile game. There is still no official release date for Phantom Parade, but pre-registrations are open.
MAPPA, which was the studio behind the Jujutsu Kaisen anime, worked on this opening as well. Additionally, the song "Avan" is from Eve, who sang the opening for the anime. You can watch the Jujutsu Kaisen: Phantom Parade opening here:
https://www.youtube.com/watch?v=pUa4XP9ywCk
The opening features a horde of familiar faces, such as the main trio and the Kyoto students. You can also see some of the game-original characters in the opening movie. Aside from brief glimpses in combat, Saki Rindo and Kaito Yuki seem to be visiting someone in the hospital. The two are from the Fukuoka school. Rina Sato (Makoto from Persona 5) voices Saki, and Koutaro Nishiyama (Minami from Idolish7) voices Kaito. While he does not make an appearance, Kensuke Nagino is also a new character. He is voiced by Rikiya Koyama (Kiritsugu from the Fate series).
[gallery ids="919232,919233,919234" link="file"]
Sumzap first announced Jujutsu Kaisen: Phantom Parade in June 2021, with pre-registration opening in December of the same year. Like most mobile games, it will be free to download, but there will be microtransactions. Most likely, these microtransactions will be to obtain more currency in order to pull for rarer versions of characters. The game will feature a turn-based battle system and will not have an original story.
Jujutsu Kaisen: Phantom Parade will come out on mobile devices in Japan some time in 2022.
The post Jujutsu Kaisen: Phantom Parade Opening Song Sung by Eve appeared first on Siliconera.
---
PC Invasion - FeedDDD Tuesday, March 8, 2022 9:34 AM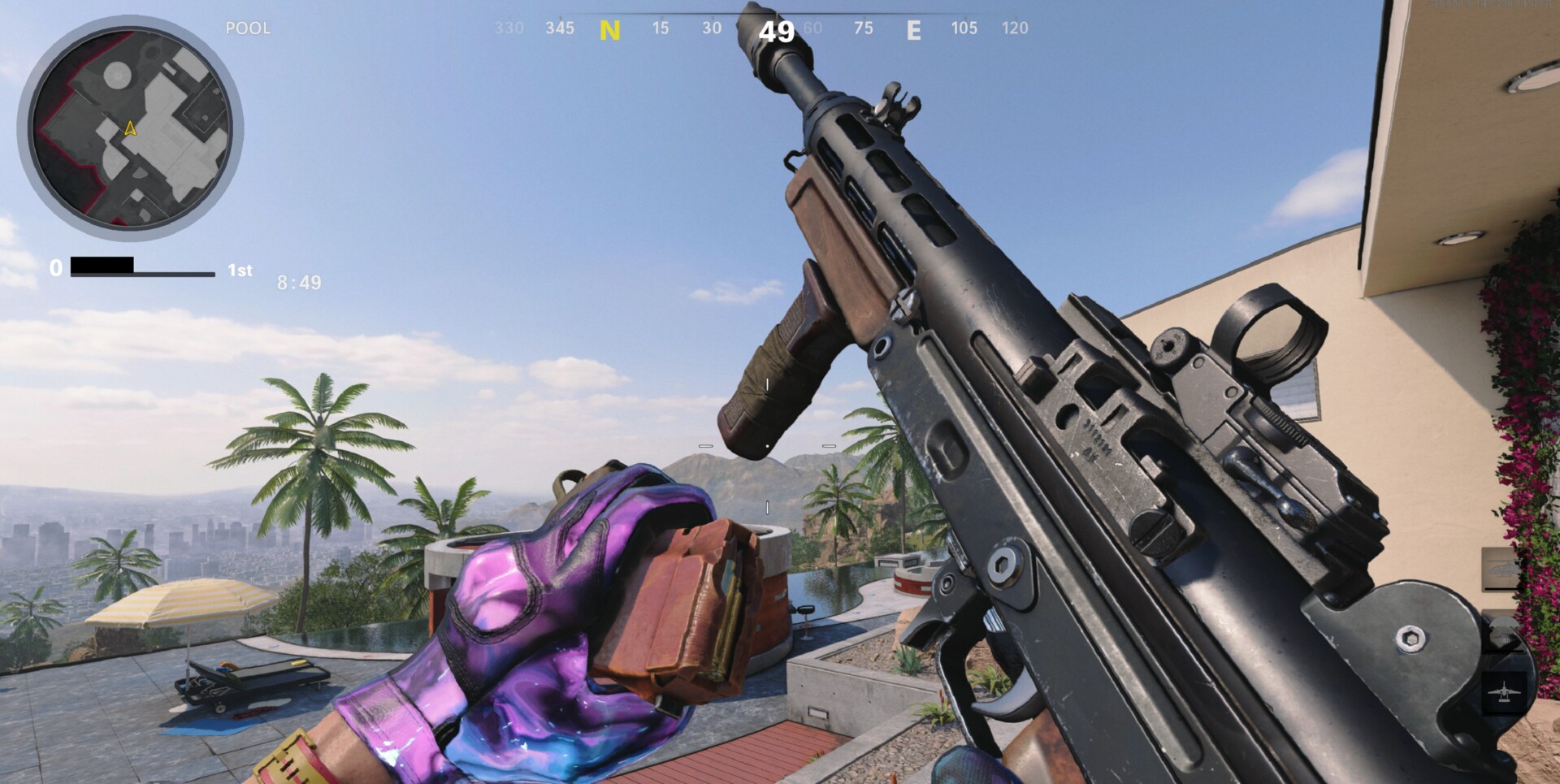 Vanguard is not the only Call of Duty game getting new content in Season Two. Recently, Treyarch released some surprise content into Black Ops Cold War and Warzone Pacific with the Vargo 52 assault rifle. Before you can begin leveling it up, you have to unlock it by completing a challenge. Once you have done so, you can use the best attachments to build a Vargo 52 class that can take over the battlefields of Black Ops Cold War. The Vargo 52 is already powerful in multiplayer, especially on maps with long lines of sight. This class will focus on improving the accuracy of this fast-firing gun. Call of Duty: Black Ops Cold War best Vargo 52 class Muzzle: GRU Suppressor Barrel: 17.1" VDV Reinforced Body: Tiger Team Spotlight Underbarrel: Spetsnaz Grip Magazine: VDV 50 Rnd Fast Mag Handle: GRU Elastic Wrap Stock: KGB Skeletal Stock Optic: Microflex LED Let's begin by breaking down the class. The first attachment is the GRU Suppressor, which keeps your shots hidden from ene...
---
Gamer Empire Tuesday, March 8, 2022 8:12 AM
This post was stolen from https://gamerempire.net/ from the Lost Ark Guides category: https://gamerempire.net/category/lost-ark/. It was written by Tim Stadel Clausen. The original URL of this post is https://gamerempire.net/lost-ark-beginners-guide/. Lost Ark has taken the world by storm with its combination of an Action RPG and an MMO, impressive skills, and exciting gameplay. There is always a lot of content to consume […]
The post Lost Ark – Beginner's Guide: Tips for a Great Start appeared first on Gamer Empire. It was written by Tim Stadel Clausen.
---
Tabletop Gaming News Tuesday, March 8, 2022 9:00 AM
---
Player Assist | Game Guides & Walkthroughs Tuesday, March 8, 2022 4:42 AM
HBO is already working on a series adaptation of The Last of Us, and with Peacock and their Halo series, Amazon wants to add another huge feather in their cap. A report from Deadline has revealed that Amazon is currently in negotiations to adapt God of War for as a series, and The Expanse EPs […]
---
Player Assist | Game Guides & Walkthroughs Tuesday, March 8, 2022 4:27 AM
Warcraft is no doubt one of the most successful game franchises of all time, and there has been buzz that a mobile spinoff could be in the works. For anyone holding their breath though, it looks like they'll have to wait a few more months. In a recent entry in the World of Warcraft blog, […]
---
Player Assist | Game Guides & Walkthroughs Tuesday, March 8, 2022 3:50 AM
We had gotten our first look at Forspoken back in 2021, and while the game was originally set to come out in the spring of this year, it looks like fans will have to wait some more before they can enter the land of Athia. Luminous Productions has just announced that they are moving the […]