---
Kotaku Wednesday, May 18, 2022 7:50 PM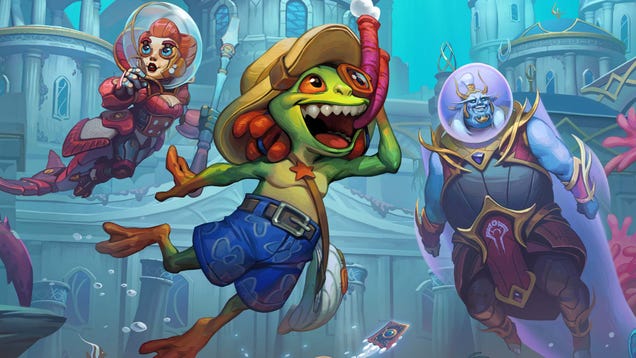 Blizzard is facing a proposed class-action lawsuit over card packs sold to minors in Hearthstone, its popular World of Warcraft-themed trading card game. A parent in Arizona claims his child purchased hundreds of dollars worth of the cards without realizing how rare it is to get good cards out of the packs. And the…
---
Kotaku Wednesday, May 18, 2022 7:35 PM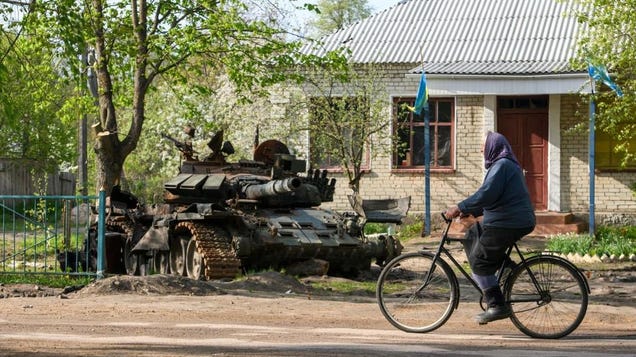 Frogwares, a Ukrainian studio known mostly for their Sherlock Holmes games, have somehow kept working through Russia's unprovoked invasion of their country. And now, thanks to a large injection of cash, they'll be able to keep on doing that.

---
Kotaku Wednesday, May 18, 2022 4:40 PM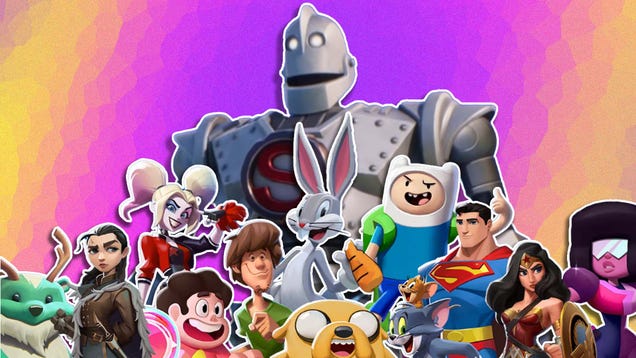 WB Games recently released a new trailer for its upcoming Smash-like fighter Multiversus. In it, characters like Harley Quinn, Bugs Bunny, and Shaggy fight each other before Superman and the Iron Giant show up at the end. While some enjoy the trailer, other viewers are disappointed to see the Iron Giant, a massive…
---
Kotaku Wednesday, May 18, 2022 4:25 PM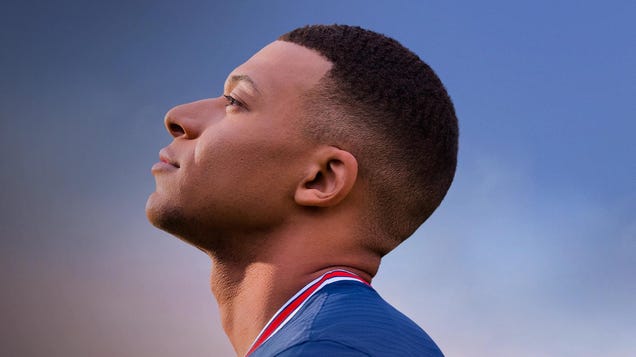 Electronic Arts is laying off a ton of customer service staff at its Austin office, according to internal emails viewed by Kotaku. One source familiar with the decision told Kotaku that as many as 100 employees could be affected, many of whom supported live operations on FIFA 22. Going forward, EA will instead…
---
Kotaku Wednesday, May 18, 2022 4:05 PM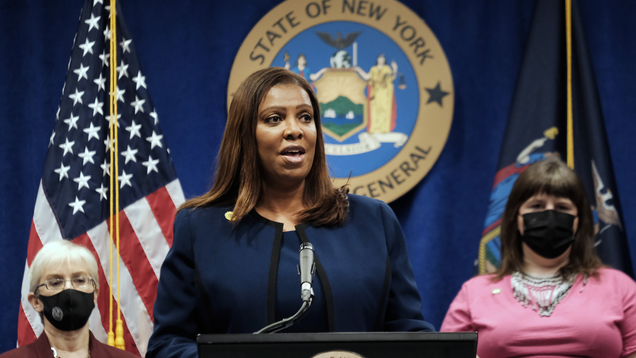 In the wake of the horrific shooting that took place in Buffalo on May 14, New York Attorney General Letitia James has officially launched an investigation into the role social media companies may have played in the attack on a supermarket that took the lives of 10 people and is now being investigated as a hate crime.…
---
Kotaku Wednesday, May 18, 2022 2:40 PM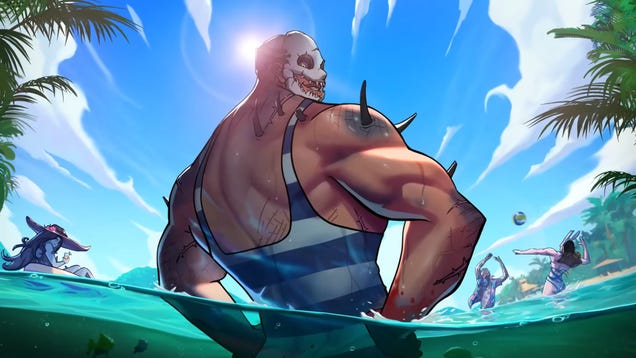 Yesterday the ever-evolving 2022 bingo card got even more unpredictable when Behaviour Interactive, the developer behind popular asymmetrical multiplayer horror game Dead by Daylight, revealed that it's making a spin-off game in which you can romance your favorite Dead by Daylight killers.
---
Kotaku Wednesday, May 18, 2022 2:15 PM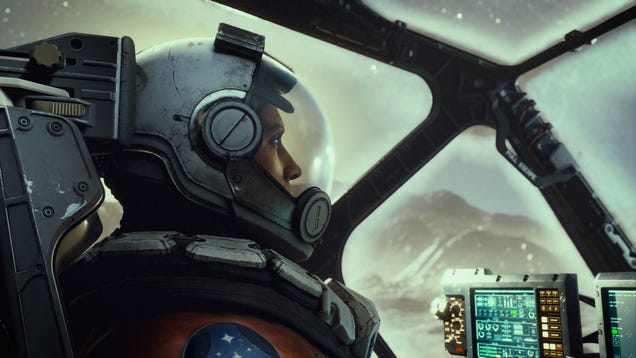 Riding the bus of video game fandom should come with a seatbelt warning. To wit: Last month, it seemed like everyone was losing their minds over Microsoft gobbling up half the industry. Now, in the wake of some major delays, it's all "Dead console!!!" this and "Xbox has no exclusives!!!" that. Hope you've buckled up!

---
Kotaku Wednesday, May 18, 2022 2:00 PM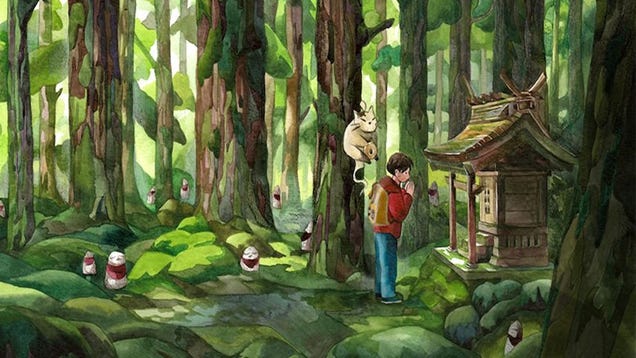 You can never have too many cozy games between all the big AAA launches, in my opinion, and that's exactly what makes upcoming slice-of-life sim Spirittea look so inviting.
---
Kotaku Wednesday, May 18, 2022 1:30 PM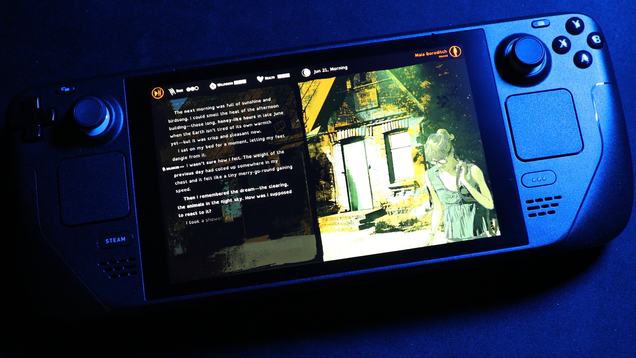 For its size, the Steam Deck is a remarkably powerful machine. It comes at the cost of being quite large compared to other handhelds, has a loud fan, and, oh, how that battery just evaporates! But reception has been positive and no one denies the promise of a portable computer with full access to Steam, powered by a …
---
Kotaku Wednesday, May 18, 2022 12:45 PM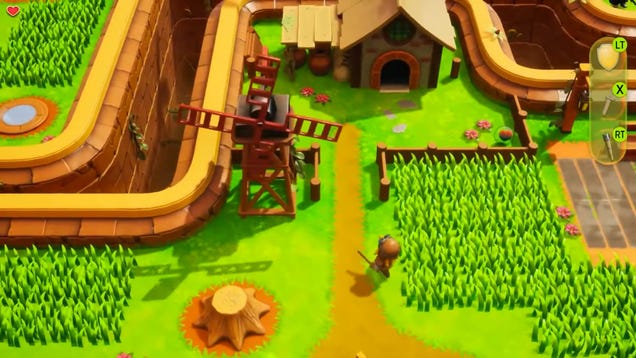 A recent entry in IGN's peculiar indie developer-funding competition, Rogue Jam, has raised eyebrows for its obvious visual similarity with Nintendo's 2019 Switch remake of The Legend of Zelda: Link's Awakening. In response, many are attempting to whip up some sort of controversy, as if this isn't how art has worked…
---
Kotaku Wednesday, May 18, 2022 12:25 PM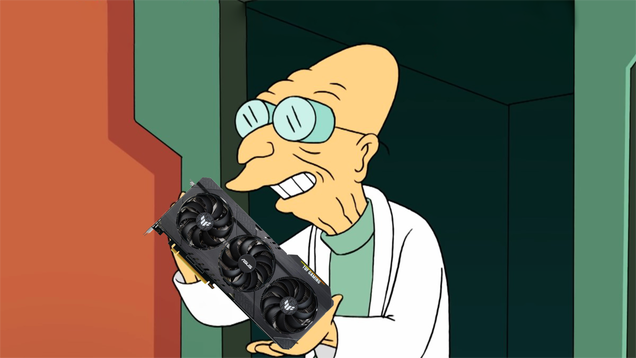 With an ongoing chip shortage that's impacting basically everything that requires silicon and, everyone's favorite topic, cryptocurrency draining stock of GPUs, getting new tech toys lately hasn't been as easy as it once was. At least, not without paying a premium. Fortunately, shifts in the crypto market and updates…
---
PCGamesN Wednesday, May 18, 2022 5:13 PM
Hide-and-seek horror game Midnight Ghost Hunt arrived in Steam Early Access in March, and now it's about to get its first major update. Midnight Ghost Hunt Update 1 adds a new doll factory environment full of creepy new props to possess, as well as enough mechanical hazards to set Upton Sinclair spinning in his grave.
The Dream Dolls factory makes the type of doll favoured by the spirits of small Victorian children, but it seems the plant had a diversified portfolio. There are child-size cars, cribs, and other toys to possess along with what developer Vaulted Sky Games calls "viciously speedy murder dolls." We can't verify this, but it seems likely that these had something to do with the plant getting shut down.
Of course, there are the normal factory implements for ghosts to possess as well. Forklifts can shudder to life and send hunters flying across the floor, or a beverage machine might awaken and start firing rapid-fire soda cans at a thirsty squadmember. There are also working conveyor belts which can take hunters and possessed objects across the map, in order to get the drop on their enemies.
---
PCGamesN Wednesday, May 18, 2022 3:45 PM
It would be difficult to overstate the impact Arma 3 mods have had on videogames writ large. Both DayZ and PUBG: Battlegrounds began their life as mods for the military simulation game series, and developer Bohemia Interactive is keen to get the Arma 4/Reforger modding scene underway. The new Enfusion engine that powers Arma Reforger - and that Arma 4 will eventually use - allows modders to share their work on both PC and Xbox for the first time.
Arma Reforger mods are accessible from the main menu by selecting the Workshop tile. There, you can browse both official mods from Bohemia Interactive and user-created mods. Both are built using the same tools - Arma Reforger includes Workbench, a separate software package found in the Tools section of your Steam library.
"It's actually the tool which we are using for our development," Reforger project lead Jan Dusek explains. "This tool includes sample mods and documentation for people to see how they can affect or change specific aspects of the game." Bohemia has launched an online development hub, with links to a documentation wiki and sample mod on github, to help new Enfusion modders get started.
---
PCGamesN Wednesday, May 18, 2022 3:11 PM
Vampire survival game V Rising has been a smash hit on Steam since entering Early Access this week. However, the need for a persistent internet connection has proven as troublesome for some players as a garlic necklace. Fortunately, developer Stunlock Studios has said it'll be adding the ability to play offline promptly - possibly before the end of the week.
"Many players have been asking about the status of offline play, and the ability to play on a private server with absolutely no connection to the internet," the developers say in a message to the official V Rising Discord server. "Right now, the game doesn't allow for this, but it's fully our intention that it does."
Stunlock says offline play is currently prioritised, and that the studio estimates that it will be available "some time in the next couple of days, but may be earlier." The studio also apologised to players who have had difficulties due to unstable internet connections or other obstacles to jumping into V Rising and testing out their new fangs.
---
PCGamesN Wednesday, May 18, 2022 1:04 PM
Chivalry 2, the multiplayer Monty Python simulator that lets you catapult yourself and your best friends into enemy castles to lop off the heads and arms of your opponents, is finally coming to Steam. The Chivalry 2 Steam release date is set for June 12, just over a year after the absurdly violent medieval game first arrived on PC via the Epic Games Store.
The Steam launch of Chivalry 2 coincides with the game's biggest update yet, dubbed the Tenosian Invasion. This update will add four new maps, a new mounted combat system, and a new faction. Of course, there's also a new raft of weapon skins and armoury items coming with the update, too.
While the similarly themed Mordhau allows for a more skill-based and technical approach to combat, editor Jordan Forward felt that it's Chivalry 2 that reigns in terms of sheer spectacle. Developer Torn Banner Studios has leaned into that side of Chivalry 2 in the year since launch, adding a wild new arena mode, the ability to steal pigs, and weaponised bees.
Chivalry 2 preview
,
Everything we know about Chivalry 2
,
The best multiplayer games on PC in 2021
---
PCGamesN Wednesday, May 18, 2022 12:50 PM
If you told me that a manufacturer planned to release a gaming laptop with stereoscopic 3D capabilities in 2022, I'd start to question your motives. However, that's just what Acer is doing with its upcoming Predator Helios 300 SpaitalLabs Edition.
Announced today during the company's 'Next at Acer' event, the gaming laptop boasts a stereoscopic 3D display that is able to work its magic without the need of horribly uncomfortable glasses (here's looking at you Nvidia 3D Vision). It accomplishes this via a combination of its panel, eye-tracking, and "real-time rendering technologies." Acer promises that "over 50 popular games" will be supported on release, with more to come in the future.
In crafting the Predator Helios 300 SpatialLabs Edition's 3D features, Acer has spared no expense in equipping the laptop with top-of-the-line specs. You'll find this portable powerhouse packing up to 12th Gen Intel Core-i9 processors, an Nvidia GeForce RTX 3080 GPU, 32GB of DDR5 gaming RAM at 4,800MHz, and PCIe 4.0 NVMe SSDs.
Best gaming monitor
---
PCGamesN Wednesday, May 18, 2022 12:40 PM
Unfortunately, we're now even further from its release date, but that hasn't stopped an artist at Ninja Theory from creating his own Starfield demo in Unreal Engine 5 - before we've seen any gameplay of the eagerly-anticipated RPG game, in fact.
Pasquale Scionti is a senior lighting and LookDev artist currently working at Ninja Theory on Hellblade 2, which you may recall looking absolutely gorgeous in this gameplay demo last December. In his spare time, Scionti likes to create Unreal 4 and 5 demos to showcase what popular games could look like in the engine, such as Silent Hill or Elden Ring.
In Scionti's latest demo, he basically made his own Unreal Engine 5 space game, which he says is "inspired by Mass Effect and Starfield". The results are stunning, showing a character in a Starfield-like astronaut suit exploring a planet similar to Mars, as spaceships buzz overhead and a robotic drill-like machine prepares to mine in a nearby lake. Scionti describes the demo as a work-in-progress, which - judging by his previous works - means he'll probably be adding more to it in the future.
Starfield release date
,
Best space games
,
Elder Scrolls 6 release date
---
PCGamesN Wednesday, May 18, 2022 12:36 PM
Want to know what the Call of Duty: Modern Warfare 2 release date is? We know the FPS game is definitely coming thanks to developer, Infinity Ward, confirming its existence by revealing a shiny new 'MWII' logo on Twitter. Modern Warfare 2 is a direct sequel to 2019's Modern Warfare 1 reboot. The next instalment sees Captain Price assemble Task Force 141 to take down the Russian terrorist, Victor Zakhaev.
Activision Blizzard's first quarter financial report says Modern Warfare 2's development is "proceeding very well". This suggests the Modern Warfare 2 release date may not get pushed back, which is something we've seen in the past with Warzone Pacific last year. The publisher also promised that Modern Warfare 2 "will be the most advanced experience in franchise history".
At the same time, the team is also working on a brand-new Warzone 2 experience which is said to be built from the ground up. Black Ops Cold War and Vanguard launched before their big Warzone overhauls, and it looks like the same thing could happen with Warzone 2. Here's everything revealed and rumoured so far about Call of Duty: Modern Warfare 2 so far, including its rumoured release date, game modes, and much more.
---
Rock Paper Shotgun Latest Articles Feed Wednesday, May 18, 2022 3:52 PM
Spiders have begun work on GreedFall 2, a sequel to their colonialist fantasy RPG from 2019. Set three years before the events of the first game, it reverses the perspective with a new protagonist and a new setting, as well as aiming for "more tactical" combat. You can find the a cinematic announcement trailer below.
---
Rock Paper Shotgun Latest Articles Feed Wednesday, May 18, 2022 3:00 PM
Thunderful are working on four new SteamWorld games simultaneously. Alongside the previously announced third-person action game SteamWorld Headhunter, they're also making a citybuilding game, a turn-based tactical shooter, and a puzzle game. Three of them are aiming for release next year.
---
Rock Paper Shotgun Latest Articles Feed Wednesday, May 18, 2022 2:29 PM
Being a father changes you. After years of resolutely hating on Sonic, my son's interest in the characters, games and cartoon has softened me up. I will now begrudgingly admit that Sonic Boom is alright, and the first Sonic live action movie is better than expected.
So here I am, looking at the new footage of Sonic Origins, which collects and remasters the blue hedgehog's original platform games.
---
Rock Paper Shotgun Latest Articles Feed Wednesday, May 18, 2022 2:07 PM
Game Pass is particularly ideal for two kinds of games: indie games you're not sure you'll like enough to commit to the upfront cost, and decent-not-great blockbusters you know almost certainly aren't worth the cost but would quite like to play for at least a bit.
There are plenty of games that fit into both of these categories joining the subscription service before the end of May, including Vampire Survivors, Hardspace: Shipbreaker, Sniper Elite 5 and Jurassic World Evolution 2.
---
Rock Paper Shotgun Latest Articles Feed Wednesday, May 18, 2022 1:25 PM
Three or four times a year, someone at Square Enix says that news is coming about Final Fantasy and we all get our hopes up. This is one of those times. Tetsuya Nomura, Final Fantasy VII Remake director, has said that "various" announcements are coming next month related to Final Fantasy 7's 25th anniversary. Will it be news about the second part of the FF7 Remake - or will it be, I dunno, a livestreamed concert and some phone wallpapers?
---
Rock Paper Shotgun Latest Articles Feed Wednesday, May 18, 2022 12:41 PM
If you're into your competitive gaming, then Logitech's G Pro X Superlight wireless mouse should be near the top of your list. It normally retails for an eye-watering $159.99 / £139.99, but today it's available for a slightly more reasonable $109.99 / £108.99 - that's $50 or £30 off, according to my calculator.
---
Rock Paper Shotgun Latest Articles Feed Wednesday, May 18, 2022 12:16 PM
If Intel's recent takeover of the RPS best gaming CPUs guide wasn't indication enough, their latest 12th Gen Alder Lake chips are the real deal – especially on pure games performance. This should make the newly launched Core i9-12900KS, in a way, the realest deal of all: it's structurally identical to the Core i9-12900K, originally the top-spec CPU in the series, but made with an even more discerning binning process. A component of the highest quality components, if you will, and as such can brush past the Core i9-12900K's maximum boost clock speed of 5.2GHz to reach a scorching 5.5GHz.
---
Rock Paper Shotgun Latest Articles Feed Wednesday, May 18, 2022 12:09 PM
Lenovo makes some of the best gaming laptops in the business - we've loved both the Legion 5 and Legion 7i - and now the 2021 Lenovo Legion 7 with an RTX 3080 and Ryzen 9 5900HX processor is heavily discounted at Walmart. It's currently going for $1799, a $601 drop from its MSRP of $2400. That's still a lot of money, but it's a great deal on a flagship-grade gaming laptop.
---
Twinfinite Wednesday, May 18, 2022 7:39 PM
Midnight Ghost Hunt was released via Steam early access just a month ago, and it's quickly proving to be one of the goofier multiplayer games we've seen this year. Think Phasmophobia, except the hunters can actually fight back and there are way more random objects flying all over the place. Coffee Stain and Vaulted Sky […]
---
Twinfinite Wednesday, May 18, 2022 7:09 PM
Star Citizen creative director Chris Roberts shared a long post explaining Cloud Imperium Games' plans for 2022 and beyond.
---
Twinfinite Wednesday, May 18, 2022 6:10 PM
Today Atlus released one of its daily trailers for its upcoming JRPG Soul Hackers 2, showing one of the demons appearing in the game.
---
Twinfinite Wednesday, May 18, 2022 5:21 PM
Today third-party developers shared news and a release about Microsoft Flight Simulator aircraft and scenery addons.
---
Twinfinite Wednesday, May 18, 2022 4:43 PM
The debate of which anime character reigns supreme in power has been ongoing for many years. Fans of the Dragon Ball series claim that Goku is the strongest, while others say Saitama from One Punch Man can take anyone down with just a single hit. On the contrary, some believe that you need to look […]
---
Twinfinite Wednesday, May 18, 2022 3:19 PM
Genshin Impact has added plenty of new quests in unfamiliar locations with the 2.0 update. One of those quests will have you searching for Thunder Sakura in Inazuma. If you're having trouble finding them, we can help. Here are all the Thunder Sakura locations on Kannazuka Island in Genshin Impact. Genshin Impact Thunder Sakura Locations […]
---
Twinfinite Wednesday, May 18, 2022 3:00 PM
Naruto definitely isn't a short anime, running from 2002 all the way to 2017 with about 425 canon episodes of a total 720. It's been around for longer than some of its younger fans have even been alive. You may have watched the entire series, but were you really paying attention? Take this quick Naruto […]
---
Twinfinite Wednesday, May 18, 2022 12:58 PM
Making tough decisions in developer Big Bad Wolf Studio's latest game is tricky beyond simply the dilemma of choice. There's also an attribute tied to your progression through each scene, which can only be replenished by successfully completing certain actions. Here's how to restore Willpower in Vampire The Masquerade Swansong. How to Restore Willpower in […]
---
Twinfinite Wednesday, May 18, 2022 12:54 PM
Ubisoft's free-to-play inline skating sports game is set to lace up its skates on May 25, so a new trailer has just dropped to explain the rules and gameplay mechanics. This overview trailer gives us a crash course on how to play Roller Champions. This is a 3v3 competition that has players pick up a […]
---
Twinfinite Wednesday, May 18, 2022 12:22 PM
Compile Heart revealed the brand new chapter of the Fairy Fencer F series of JRPG in the latest issue of Weekly Famitsu.
---
Twinfinite Wednesday, May 18, 2022 12:22 PM
Developer Big Bad Wolf's narrative-driven, vampiric game is finally here. It's full of decisions to make, investigations to complete, and secrets to uncover. Many aspects of the game aren't exactly straightforward, so if you're having trouble finding the Ghoul on the police force in Vampire: The Masquerade – Swansong, we're here to help. How to […]
---
Twinfinite Wednesday, May 18, 2022 12:06 PM
Weapons stats are one of the most important things to consider when you start playing Valorant. The game's weapon pool is packed with 17 guns that are further classified into different categories, such as SMGs, assault rifles, shotguns, sniper rifles, pistols, and more. Each weapon brings a unique set of stats and sprays patterns to the table. […]
---
Twinfinite Wednesday, May 18, 2022 12:06 PM
Does Dead by Daylight have bots? is a genuine question many ask because of the asymmetrical nature of the game. Indeed, Behaviour Interactive's latest is kind of a horror survival game that pits a killer against four survivors. To escape the arena, the four survivors need to power up five generators scattered around the map. Powering […]
---
Siliconera Wednesday, May 18, 2022 4:00 PM
Babylon's Fall Directors Kenji Saito and Takahisa Sugiyama revealed plans for future content, including updates that will appear in Season 2. Sugiyama announced Babylon's Fall Season 2 will introduce a new weapon type, alongside a limited time event. More information about the event and the weapon will be shared in the future. However, both Saito and Sugiyama spoke briefly about the general reception to the game and how it has influenced the team and its decisionmaking.
Both Saito and Sugiyama said player feedback and reception has played a huge part into how the game has changed. Sugiyama specifically stated that the team will continue to "push on" with more fixes and adjustments to Babylon's Fall. Regarding these adjustments, there are plans to "move the setting away from the Tower of Babylon," which will be part of the core story. Ultimately, the team will be striving to create a more "exciting" experience for players.
Previously, the development team released a survey asking players about their general experience with the game. This included on what platform they purchased Babylon's Fall. It also asked about graphics, color palettes, and even armor designs. Consumers could give feedback on the user interface and camera movement, too.
Babylon's Fall is available on PlayStation 4, PlayStation 5, and PC.
The post Babylon's Fall Season 2 Will Add a New Weapon Type and Limited Event appeared first on Siliconera.
---
Siliconera Wednesday, May 18, 2022 3:00 PM
Even though Genshin Impact is in update limbo, a Spices from the West event is running in-game. Like the Of Drink A-Dreaming from March 2022, this is a more relaxed activity. You play a minigame involving food. You get rewards for preparing dishes. You can interact with characters you own once you have a meal ready. It's generally handled well. But even though it is fun and rewarding, it feels like it should have been held back.
For those who haven't started playing Genshin Impact Spices from the West, here's how it works. If you meet all the requirements to participate, you can talk to Nazafarin from Sumeru in Liyue Harbor. The character is on the first dock immediately to the left when you enter town. After a brief conversation, you unlock the ability to make seasonings from the event menu. Between May 14-20, 2022, seven possible seasonings unlock.
Each one involves three ingredients. Once you start preparing them, you'll need to press the action button on the bar below the correct item in the listed order before the seven ladles at the bottom of the screen run out. They tick down as you hit the ends of the gauge or make incorrect choices. If you fail, don't worry. You only use your ingredients when you succeed. It gradually gets more difficult. The first seasoning only needs one horsetail, one mint, and one pepper. But by seasoning four, you're using two mints, two pinecones, and a violetgrass. It also means you can't leisurely wait and only add one ingredient on each pass. You have to be observant and add at least two each run. It isn't too taxing, but offers a sense of accomplishment when done right.
It's also pretty entertaining to add seasonings to dishes. 20 different Delicious Dishes can be turned into Fragrant ones. You only need one seasoning to do so. (Also, all seasonings are generic after you make them, so you don't need to worry about extras. Two of the easiest Fragrant Dishes to make are Fragrant Mint Salad and Fragrant Stir-Fried Filet. You only need one Jueyun chili and four mints for the salad. The Stir-Fried Filet only needs a single Jueyun chili and one raw meat. (Qince Stir Fry is also fairly easy, since you only need a cabbage, a Jueyun chili, two lotus heads, and three mushrooms.) Everyone has a response to them. Even if it's bad, it works out.
From what I've seen, some characters seem a lot more likely to be enthusiastic about Fragrant Dishes during the Genshin Impact Spices from the West event. Yunjin tends to be happy with anything I feed her. The same goes for Thoma. Others seem a bit fussier. Hu Tao doesn't seem to be fans of my attempts. But even so, the dialogue is amusing. Not to mention that aside from a few characters in my Serenitea Pot, my current visitors' Companionship levels are already maxed out. My sample size is, well, rather small, due to being limited to people I know who play and myself.
Which is why Spices from the West feels like a bust. Yes, we are getting a decent amount of free Primogems, a good amount of Mora, and some extra weapon enhancement materials so we don't have to do about five or six domain runs for them. But it feels like so much of this event is tied to the characters' reactions. Because the Serenitea Pot maintenance has been running since March 30, 2022. While we're getting 5,000 Realm Currency on a weekly basis and can still visit to craft, garden, and shop, we can't change up our surroundings. Which means no variety for people with visitors already placed.
Worse, if someone started playing or unlocked the Serenitea Pot after 2.6, they don't even have people to feed. Which, in turn, can mean missing out on some rewards. The free Primogems, Mora, and experience books are all tied to preparing seasonings. If you complete each recipe three times, you finish an objective and get the bonuses tied to them. The Mystic Enhancement Ores and weapon enhancement materials are tied to feeding folks. If you don't get NPCs you placed in your Serenitea Pot to taste food seven, fourteen, and twenty-one times, you miss out on those rewards.
Genshin Impact Spices from the West is fine. I appreciate the extra Primogems and Mora. Especially since I'm spending a lot of time improving artifacts at the moment and need that extra cash. But it feels like it is ill-times and set up to fail. The character reactions can be fun! But people can't get the most out of them and experiment, due to Serenitea Pot maintenance. It's nice to have a reason to log in every day during a lull like this! But it's also a quick diversion that not everyone might be able to make the most of. It seems like something that will be better if it returns again at a later date.
Genshin Impact is available for the PlayStation 4, PlayStation 5, PC, and mobile devices. A Nintendo Switch port is in development. There is no release date for the 2.7 update yet. The Spices from the West event will be available in Genshin Impact until June 7, 2022.
The post Genshin Impact Spices from the West is Fun, but Poorly Timed appeared first on Siliconera.
---
Siliconera Wednesday, May 18, 2022 2:00 PM
People will soon get a game involving a bathhouse situation similar to the one in Spirited Away, as Spirittea is on the way. This is a life sim in which players create an avatar and head to a small town. Once there, they'll tend a bathhouse and aid the spirits who visit it. It will appear on PCs and unspecified consoles. While there's no exact release date yet, it will appear sometime in Summer 2022. A closed beta is also on the way. Sign-ups for it are open.
Here's the first trailer for the game. It features the player moving to town and heading to its empty bathhouse. After drinking some tea, they can see a cat spirit. This leads to them finding a new calling. That is, running the Spirited Away-style bathhouse.
The video also shows some of the activities people will need to tend to in the life sim. The bathhouse is near a normal human town. This means folks to befriend and get to know. For example, Fae the carpenter appears in the footage. The segment also shows a player cleaning items, using wood to heat baths, supplying spirits, putting them in baths, creating food, and playing a rhythm game. People will also be able to fish, complete tasks to restore spirits' memories, and upgrade their venue. There are also peeks at the massive Lord Spirits, who only appear after you've put a lot of effort into your bathhouse, as well as more typical spirit visitors.
Spirittea will come to PCs and unspecified consoles in Summer 2022. Its Steam page is live.
The post Spirittea is a Life Sim Involving a Spirited Away Style Bathhouse for Spirits appeared first on Siliconera.
---
Siliconera Wednesday, May 18, 2022 1:30 PM
There's a new The Legend of Heroes: Trails from Zero trailer, and this one focuses on the four main characters. The short video shows off Detective Lloyd Bannings and his allies Elie MacDowell, Tio Plato, and Randy Orlando.
Things begin with Lloyd as he gets off a train in Crossbell. After that, gameplay footage is shown with him speaking to the Sergeant Major with Elie, Randy, and Tio. From there is a clip of him attacking enemies with Rising Sun in battle. After that, Elie gets her moment. We get to watch her running around town, then using the move Aura Rain. That's followed by Tio leading the party, before using a Zero Field attack. Finally, Randy is in the lead when the group runs down a commercial side street. In his battle segment, he uses Crimson Gale.

All four of these characters will appear on the game's reversible cover. NIS America allowed people to vote for which one would be used on the opposite side back in April 2022. The second option, which you can see below, won.
Thanks to everyone who voted on the Trails from Zero reverse cover contest!

Reverse cover #2 won by a landslide for both PS4 and Nintendo Switch

Learn more & preorder on our website: (https://t.co/OK0qjLANZp) #TrailsFromZero pic.twitter.com/3o4XSHceqr

— NISAmerica (@NISAmerica) April 19, 2022
The Legend of Heroes: Trails from Zero will come to the Nintendo Switch, PlayStation 4, and PC on September 27, 2022. There will be both standard and limited edition versions available.
The post New Trails from Zero Trailer Introduces Its Characters appeared first on Siliconera.
---
Siliconera Wednesday, May 18, 2022 1:00 PM
There's a new trailer for DNF Duel, and it looks at the game's story mode, gallery, and glossary. All three are tied together. As people go through the campaign, which is apparently a multi-chapter affair, they'll earn art that seems to show up in the gallery. They can also consult the glossary to catch up on information from Dungeon Fighter Online that they might not know.
The video begins by looking at the first chapter in the DNF Duel story mode. A wounded Berserker encounters Cyrus and Vanguard. Striker appears to be nearby and sees Imperial Knights around. After that, a severely injured Dragon Knight is with dragon Astra when a spacetime distortion occurs.
Once that's done, the DNF Duel gallery is highlighted. It won't only feature illustrations from the game. This will also be a place to watch movies you see while playing and hear background music and character voice lines. In the movie section, it shows someone would need to use earned gold to unlock things like the opening movie.
Things end with a peek at the DNF Duel glossary. This section is divided up into names, regions, and miscellaneous data.
If people want even more looks at the DNF Duel story mode or gallery inclusions, another trailer teased things that will appear. At the beginning of May 2022, one appeared. Its brief segments showed the Berserker, Crusader, Ghostblade, Grappler, Kunoichi, Hitman, Ranger, and Vanguard.
DNF Duel will some to the PlayStation 4, PlayStation 5, and PC on June 28, 2022. Arc System Works still hasn't officially revealed the teased Mechanic character yet.
The post New DNF Duel Trailer Shows Its Story Mode, Gallery, and Glossary appeared first on Siliconera.
---
Siliconera Wednesday, May 18, 2022 12:30 PM
First 4 Figures next The Legend of Zelda BOTW statue is in the works, and it is of the Zora princess Mipha. She'll come bearing her Lightscale Trident in Q4 2022. This is an estimated release date, and it could end up appearing later. The figure will cost $124.99. However, until June 6, 2022, an early bird offer is in effect. This means the statue is temporarily $114.99.
This Mipha figure is eight and a half inches tall. Due to the size of her lance, she is 6.5 inches wide and 8.1 inches long. She's permanently attached to her base, which features the Sheikah symbol and LED lighting. People who get her also get a premium deluxe box to hold her. It is also a numbered statue with authentication card.
Here's a video showing off The Legend of Zelda BOTW Mipha statue. At the 1:20 mark, the optional LED elements are shown off. If someone has it plugged in or put in batteries, you can have static or pulsating light appear from its base.

And here are some photos of the figure. One of them shows the box she'll arrive in. Another stands some aluminum soda cans next to her, to provide a sense of scale.
[gallery columns="4" link="file" ids="927379,927380,927382,927381"]
There are already other figures in this First 4 Figures line of BOTW statues out now. Both Link and Zelda are already available. Like Mipha, they have LED elements. There is also one of Revali.
The Legend of Zelda: Breath of the Wild is available for the Nintendo Switch and Wii U. Its sequel is in development for the Switch. The BOTW Mipha statue from First 4 Figures will appear in Q4 2022.
The post The Legend of Zelda BOTW Mipha First 4 Figures Statue Will Appear in 2022 appeared first on Siliconera.
---
Siliconera Wednesday, May 18, 2022 12:00 PM
Square Enix released an official FFXIV music video for "Flow," a major theme in Endwalker. The Masayoshi Soken song appears throughout the expansion, with different variants available. This video is based upon the original version of the song and features Amanda Achen singing. Given the nature of the track, however, the video features multiple FFXIV Endwalker spoilers.
Editor's Note: There are FFXIV Endwalker spoilers in the "Flow" music video.
Here is the FFXIV Endwalker "Flow" music video. The song appears throughout the expansion. As a nod to that, different scenes from this part of the story appear. In addition to the Warrior of Light, people like Zenos, Alphinaud, G'raha Tia, Alisaie, Krile, Urianger, Y'shtola, and Thancred appear. Some of the biggest spoilers, however, appear after the two minute mark.
One of the most notable (and spoiler filled) moments in the FFXIV Endwalker "Flow" music video comes at the 4:45 mark. That's when new art shows up. It features the Lady of the Light surrounded by characters like Emet-Selch and Hythlodaeus.
Final Fantasy XIV is available for the PlayStation 4, PlayStation 5, and PC. One of the other music videos for the game involved Sia singing "Fly Me to the Moon." The Blu-ray soundtrack of it got a reprint in April 2022.
The post New FFXIV Music Video for Endwalker Song 'Flow' Features Spoilers appeared first on Siliconera.
---
PC Invasion - FeedDDD Wednesday, May 18, 2022 7:00 PM
Player reaction to Battlefield 2042 is some of the roughest the franchise has seen yet. Various issues have seen player counts end up smaller than with previous installments, so it isn't a giant surprise that DICE is having to peel away some of the excess. Since launch, the game's Breakthrough mode saw up to 128 players duke it out on one map — but it was too overwhelming for some players, and PCs. However, it's been announced that the 128-player option in Breakthrough is getting removed from Battlefield 2042. Of course, it's just one concern addressed among many others. It was announced today that the 128-player Breakthrough mode will be no more once the 4.1 update goes live on May 19. Players will still be allowed to jump into the 64-player iteration, however, but that's a pretty far cry from its larger sibling. EA specifies that the reason is because a 128-player match is a better fit for Conquest due to that mode's larger map size. The com...
---
PC Invasion - FeedDDD Wednesday, May 18, 2022 6:15 PM
Rogue Legacy 2 released to rave reviews, but that doesn't mean there isn't more to improve. Game crashes have been an issue for some, and there will always, always be bugs to squash. With that in mind, Rogue Legacy 2 got a massive patch earlier today, which improves several biomes, addresses said crashes, and balances a few classes. It does a whole lot more, so let's dive in. Crashes seem to be a tricky thing to deal with for developer Cellar Door Games. The studio narrowed it down to a couple causes. Crashes can be tied to an Xbox Series controller lacking the proper firmware, which can be fixed with an update, or that the player's GPU is overclocked or overheating. For the latter, the developer suggests setting a Limit Max GPS in the options. If your game is still crashing, Cellar Door mentions an OpenGL graphics API that can be found in Launch Options, in which you need to add this line (without quotations): '-force-glcore32'. The patch b...
---
PC Invasion - FeedDDD Wednesday, May 18, 2022 5:30 PM
Chivalry 2, the medieval PvP game where you can throw barrels at people, is finally heading to Steam this June. The 64-player game managed to get plenty of updates while it was on the Epic Games Store. Modes, weapons, and more got added to the game since its launch in 2021. Naturally, its move to Steam will be celebrated with, yes, even more stuff. Chivalry 2 launches on Steam with the Tenosian Update, bringing four new maps, a new faction, and more weapon skins. Chivalry 2 was big when it launched, and it'll be even bigger when it joins Steam on June 12. The Chivalry 2: Tenosian Invasion update is described as "the largest and most ambitious content update yet for developer Torn Banner Studios." With it, you'll get four maps, more armory items, an new team objective, and the new Tenosian faction. Chivalry 2: Tenosian Invasion let's you try mounted combat The big change, however, is that Chivalry 2: Tenosian Invasion will let you ride horses. Mounte...
---
PC Invasion - FeedDDD Wednesday, May 18, 2022 4:00 PM
If you grew up in the '90s playing point-and-click adventure games, then you likely remember the Simon the Sorcerer series. These games took traditional fantasy elements and gave them a humorous, parodic touch. They starred a teenage boy who inadvertently stumbles into a magical realm where he assumes the role of a hero. The series received five main installments, as well as a few spinoffs, but it has not seen a new entry since 2009. Thankfully, that will no longer remain the case. A new installment in the form of Simon the Sorcerer Origins, which serves as a prequel to the original game, will make its way to PC on March 28, 2023. According to the Steam page, Simon the Sorcerer Origins takes place only a few weeks prior to the first game, and it attempts to explain how Simon arrived in the magical realm in the first place. The story sees Simon accidentally triggering "an absurd and ancient prophecy that will trigger a lot of trouble." This leads to him embarking o...
---
PC Invasion - FeedDDD Wednesday, May 18, 2022 3:00 PM
Asobo has rolled out the latest major World Update for Microsoft Flight Simulator, World Update 9, which has brought with it extensive upgrades to Italy and the island of Malta. It also introduces improved satellite data, handcrafted points of interest and airports, improved digital elevation, and photogrammetry (3D imagery) for a variety of cities around the country. New activities have also been added into the sim, which will take players on different missions throughout the improved landscapes. No pasta, just pizzaz World Update 9: Italy really spruces up the surrounding area with some much-needed TLC. Iconic spots like Venice, Rome, Naples and Milan are all now more beautiful and similar to their real-life counterparts. Asobo also implemented a method called triangulated irregular network (or TIN) modeling to 16 other cities in addition to the ones previously mentioned. As for the the new activities, they include three bush trips, three discovery flights, and three landing ...
---
Tabletop Gaming News Wednesday, May 18, 2022 6:00 PM
---
Tabletop Gaming News Wednesday, May 18, 2022 5:00 PM
---
Tabletop Gaming News Wednesday, May 18, 2022 4:00 PM
---
Tabletop Gaming News Wednesday, May 18, 2022 3:00 PM
---
Tabletop Gaming News Wednesday, May 18, 2022 2:00 PM
---
Tabletop Gaming News Wednesday, May 18, 2022 1:00 PM
---
Player Assist | Game Guides & Walkthroughs Wednesday, May 18, 2022 6:00 PM
As you venture through the lands in Elden Ring, you'll come across a variety of enemies. From large and towering creatures to small-statured demi-humans, you'll never experience a lack of diversity. Among the myriad of bosses and enemies is the Black Knife Assassin, a quick and agile boss that seems daunting at first glance. However, […]
---
Player Assist | Game Guides & Walkthroughs Wednesday, May 18, 2022 5:00 PM
Elden Ring is a game with no shortage of challenges. From Shardbearers to optional field bosses, you'll always have an obstacle ahead. One of Elden Ring's many optional bosses, Sanguine Noble, can crush you in seconds with its assassination arts. With the right approach, however, you'll defeat it with ease! Sanguine Noble Overview Sanguine Noble […]
---
Player Assist | Game Guides & Walkthroughs Wednesday, May 18, 2022 4:00 PM
One of the Shrines in The Legend of Zelda: Breath of the Wild is the Korgu Chideh Shrine, or Korgu Chideh's Blessing. The Shrine itself is no challenge at all. As you enter the Tawa Jinn Shrine, Link can access the shrine's chest, access the altar, and talk to the monk immediately. The real challenge […]
---
Player Assist | Game Guides & Walkthroughs Wednesday, May 18, 2022 3:00 PM
If you thought the later Elden Ring bosses were overpowered and unfair, wait 'till you read up on some of its early game boss fights. In Elden Ring, there are no easy fights and no rest for the wicked. One of the said early challenging bosses in Elden Ring is the Ulcerated Tree Spirit. An […]
---
Player Assist | Game Guides & Walkthroughs Wednesday, May 18, 2022 2:00 PM
Like in many open-world games, Minecraft has a feature that allows the players to create a variety of items that will prove to be useful in building, exploring, and surviving in the world of Minecraft. This guide will help you understand the basics of item crafting to help you when you first start in Minecraft. […]
---
Player Assist | Game Guides & Walkthroughs Wednesday, May 18, 2022 1:03 PM
We know that there are people who like to take spiritual retreats to take a break from the hustle and bustle of normal life, and though these places are made to make you feel calmer, Koch Media wants to give the setting a new horror twist. Here's the first teaser for The Chant: Prepare your […]
---
Player Assist | Game Guides & Walkthroughs Wednesday, May 18, 2022 1:00 PM
Elden Ring is known for welcoming its players with challenging enemies and boss fights. Regardless of how advanced you are in the game, you'll never have a pushover for an opponent. Cleandot Knight is one particular boss that comes to mind when mentioning the unforgiving nature of Elden Ring. The agility and strength of the […]
---
Player Assist | Game Guides & Walkthroughs Wednesday, May 18, 2022 12:50 PM
With the looming release of Overwatch 2, Blizzard has decided to do something a bit different with the game's anniversary this year. Instead of just launching with the event straight up, we're going to get a build-up of mini-events that bring 'remixes' of old skins from the game. Here's a look at Overwatch Anniversary Remix: […]
---
Player Assist | Game Guides & Walkthroughs Wednesday, May 18, 2022 12:25 PM
The Last of Us came out way back in 2013, and almost a decade later, the game is still celebrated as one that set a new standard when it comes to video game narrative. A remake had been announced after the release of Part II, and though we have no official confirmation from Naughty Dog, […]
---
MonsterVine Wednesday, May 18, 2022 7:29 PM
Spiders and NACON have announced that a sequel to GreedFall, titled GreedFall 2, is now in development. The current planned release window is 2024, for consoles and PC. Set three years before the first game, players assume the role of a native of Teer Fradee who is taken to the continent of Gacane by colonists. Using either your […]
---
MonsterVine Wednesday, May 18, 2022 7:16 PM
Torn Banner Studios and Tripwire Presents have announced that Chivalry 2 will launch on Steam next month, alongside a plethora of new content in the Tenosian Invasion update. Both the update and the Steam release will come out on June 12th, with the new content coming to all platforms on the same day. The new content includes the Tenosian […]
---
MonsterVine Wednesday, May 18, 2022 7:05 PM
Coin Crew Games and publishers iam8bit Presents and Skybound Games have revealed the full release date for Escape Academy, their upcoming escape room-based video game. Escape Academy will launch on Xbox Game Pass and for Xbox Series X|S, Xbox One, PS5, PS4, and PC through Steam and the Epic Games Store on June 28. If that wasn't […]
---
Level Up Wednesday, May 18, 2022 1:15 PM
Ubisoft's roller derby-inspired Roller Champions finally has a release date, and its inaugural season is…