---
Kotaku Monday, March 14, 2022 6:30 PM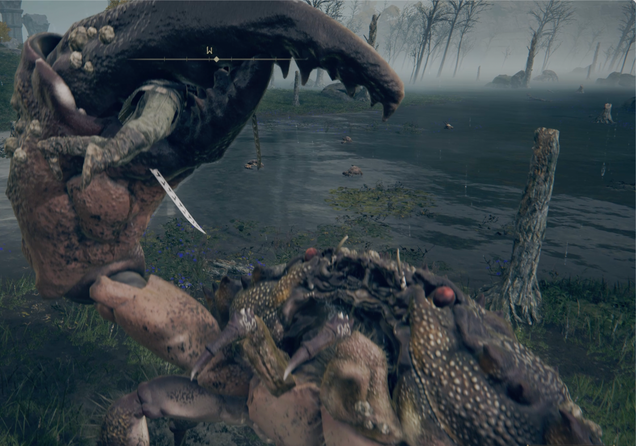 ---
Kotaku Monday, March 14, 2022 5:30 PM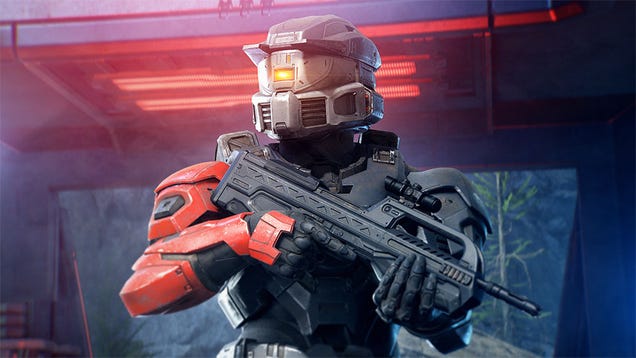 Maybe you've maxed out the battle pass. Maybe you're distracted by the embarrassment of riches in gaming right now. Whatever the reason, if you've bounced off Halo Infinite, there's immediate grounds to return: the ongoing "Tactical Ops" event.
---
Kotaku Monday, March 14, 2022 3:40 PM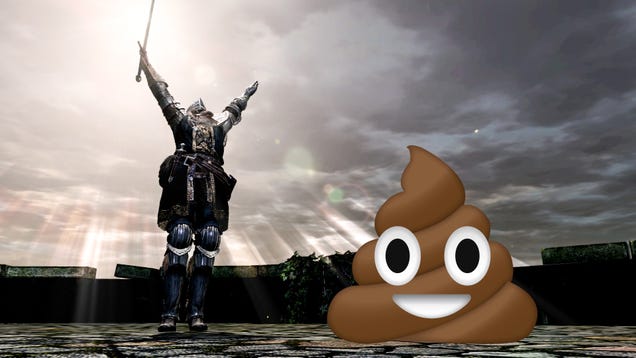 Dark Souls gives players a lot of leeway in how they want to approach its challenges, but I don't think even the developers at FromSoftware envisioned someone someday beating the game with a bunch of poop.

---
Kotaku Monday, March 14, 2022 3:15 PM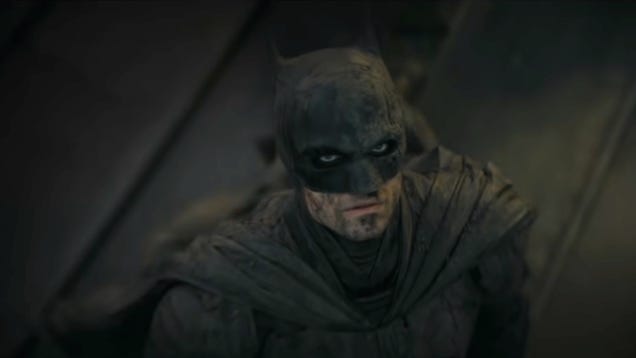 As an unapologetic batcat shipper and a sucker for movie trailers effectively utilizing Nirvana songs, seeing The Batman wasn't a matter of "if" but "when." However, I got more than I bargained for when I mistakenly bought tickets to see Matt Reeves' new Bruceman film in an obscure format called 4DX.
---
Kotaku Monday, March 14, 2022 2:50 PM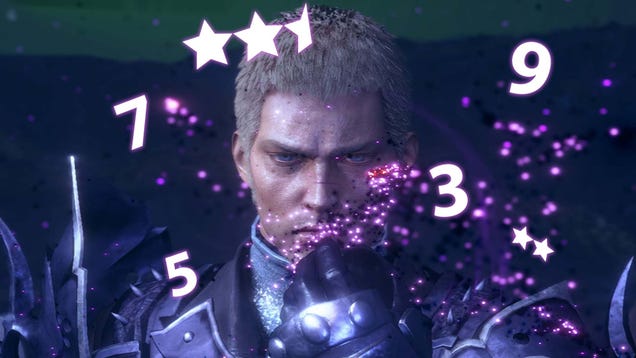 Stranger of Paradise Final Fantasy Origin comes out tomorrow, March 15, and today is flooded with reviews from various outlets weighing in on what to make of the game. Considering the game's focus on chaos, it's perfect, then, that there isn't much consensus, instead Stranger of Paradise is seeing a wide range of…
---
Kotaku Monday, March 14, 2022 2:30 PM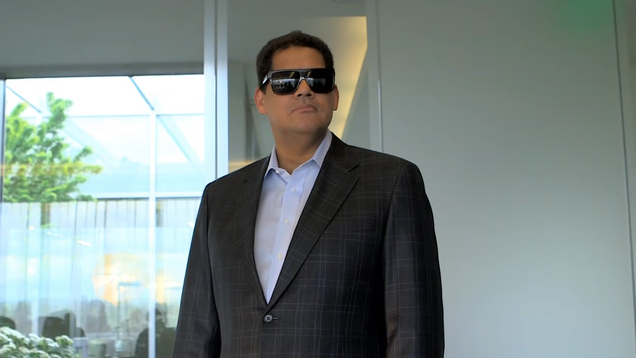 When former Nintendo of America president, Reggie Fils-Aimé, joined GameStop's board of directors in 2020 the video game retailer was trading at less than $5 a share. A year later the stock was over $150 and Fils-Aimé was headed for the door. Why did he get out when things were so hot? Apparently GameStop's new…
---
Kotaku Monday, March 14, 2022 2:10 PM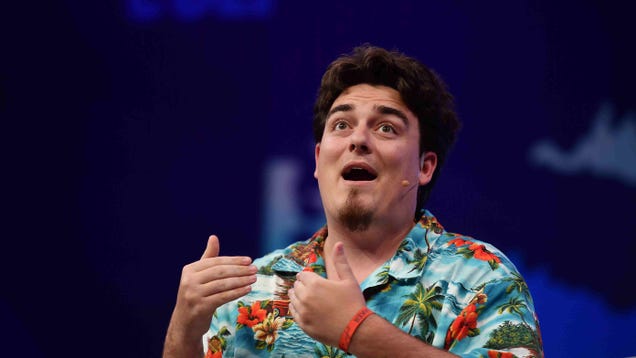 One of the founders of Oculus, now called Meta Quest, has been busy since being pushed out of the company in 2018 with, um, military tech that may be involved in the Russian invasion of Ukraine.
---
Kotaku Monday, March 14, 2022 1:00 PM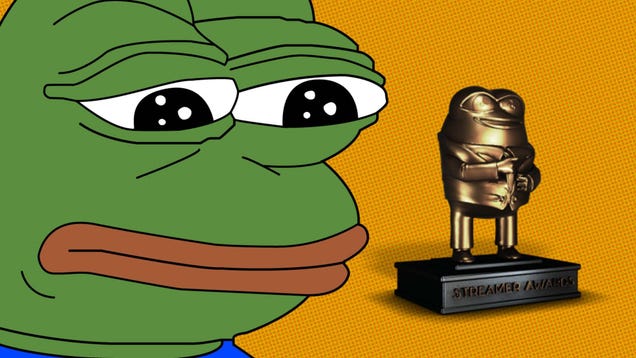 The Streamer Awards, an awards ceremony dedicated to livestreaming (and not to be confused with The Streamy Awards), hosted its first-ever show on March 12. Founded and organized by cooking streamer QTCinderella, the celebration pulled in 380,000 concurrent viewers, as big-name broadcasters like Hasanabi and Pokimane…
---
PCGamesN Monday, March 14, 2022 7:01 PM
The 1.44 update for American Truck Simulator and Euro Truck Simulator 2 is coming soon, and the devs have just revealed a new ownable trailer type for US truckers: the drop deck. The low-hanging trailer will be available to everyone as part of the next free ATS update, and the devs have provided an extended look at what you can expect.
"What makes this trailer special is the fact that it has a lower centre of gravity," the devs say in today's blog, "and it combines the advantages of flatbed and lowboy, which results in a flat surface and a high weight-bearing capacity. It is perfect for hauling items and materials such as aircraft engines, backhoe loaders, forklifts, hay, lumber, metal coils, mooring buoys, pressure tanks, road rollers, and ventilation shafts."
You'll be able to get your drop deck in either 48ft or 53ft configurations, with two, three, or four axles, and with wood floor, aluminum floor, or sliding tarp body types. You'll also be able to customise everything from the front walls and wind deflectors on down to the bumpers and mudflaps.
---
PCGamesN Monday, March 14, 2022 6:34 PM
Grand Theft Auto V: Expanded and Enhanced is upon us, and while the update doesn't mean much for PC players, the character transfer process is causing some major headaches for folks who've previously hopped between consoles and PC. Rockstar is working on a fix, but there's not yet an estimate for when that update will arrive.
If you played GTA Online on PlayStation 4 or Xbox One, and previously transferred your character to PC, you are currently unable to transfer that character to the Expanded and Enhanced editions on the new consoles. Based on initial communication from Rockstar's support staff, it seemed that this was an intentional limitation. However, Rockstar now says that's not the case.
As the devs explain in a tweet, they're "currently working to resolve the issue with GTA Online profile migration for PS5 and Xbox Series X|S where those migrating from PS4 or Xbox One are currently blocked due to previously migrating those accounts to PC, and will update everyone once this is working as intended".
GTA 5 mods
,
GTA 6
,
Buy GTA V
---
PCGamesN Monday, March 14, 2022 5:05 PM
The official Terraria wiki is about to lose that 'official' moniker, as the devs at Re-Logic have just announced the launch of a new version of the game's digital encyclopaedia. The devs have announced that they're working with Freedom Games to make terraria.wiki.gg the new official source for information on the sandbox game.
The new official Terraria wiki is already live, and already features all the information from the old wiki. "Re-Logic has long wanted to further establish a more common look and feel across the various sites and ways in which our fans interact with Terraria," the devs say in the announcement. "So, we have carried that through here by utilising the style elements from our website and from our forums."
In practical terms, Re-Logic now has a closer relationship with the owners of the wiki. That means ideas for changes to the wiki based on community feedback are more likely, and information about new updates is likely to be included much more quickly. You'll also find that the new wiki has less obtrusive ads.
Terraria Journey's End release date
,
Best games like Minecraft
,
Best survival games
---
PCGamesN Monday, March 14, 2022 4:15 PM
Hunt: Showdown's next patch is available now to try on the test servers. The survival multiplayer game's 1.8 update includes some much-needed fixes for performance, which has taken a hit since update 1.7 arrived in November, despite several hotfixes since then. The test servers also have two new weapons and weapon variants to try out, too - although these won't be arriving with the 1.8 patch.
The first of the two new firearms is the Winfield 1893 Slate, a six-round pump-action shotgun that features a few improvements over the 1882 Spectre. It has a simpler mechanism, which results in smoother handling and the ability to top up ammo without opening the slide. However, it has a shorter barrel, resulting in greater recoil, higher spread, and lower average damage. You'll want to be up close and personal with this boomstick if you want a one-hit kill.
The second new weapon is the Caldwell 92 New Army double-action revolver. It uses compact ammo and holds six rounds in the cylinder, which swings out to the left for faster reload times than the comparable Nagant M1895 Officer or Scottfield Model 3.
Hunt: Showdown review
---
PCGamesN Monday, March 14, 2022 3:15 PM
You'll soon get an exclusive League of Legends skin for being an overall swell person. Riot Games has spelt out what it's doing to combat toxicity in the popular MOBA game, and some of it involves rewarding good players rather than simply punishing the bad ones.
If you manage to reach rank five in Honour next season, you'll pick up a new skin as part of the end-of-season rewards alongside a new special recall VFX. Riot is staying tight-lipped about what the skin will actually look like, so sit tight for more information there. If you've been out of the loop, Riot initially introduced the Honour system to encourage positive behaviour. You can get commendations in games for being friendly, positively leading the team, or just being chill. Getting these commendations allows you to level up in rank, eventually leading to specific rewards.
"Behavioural systems shouldn't just be about punishing bad players—it should also reward great ones," behavioural systems product lead Hana Dinh says. "When we first released Honour 2.0 in 2018, it was the first rewards system of its kind, and we saw an incredible response from you all. But we've failed to update it over the past few years and it's fallen short of your expectations."
Best LoL Champions
,
League of Legends patch 12.4 notes
,
LoL tier list
---
PCGamesN Monday, March 14, 2022 2:06 PM
The first week Core Keeper sales are in, and they're looking mighty impressive. The indie game's blend of Terraria and Diablo has reportedly helped it sell 250,000 copies in its very first week.
Core Keeper has been a hit since it launched on Steam Early Access last week, where it was an immediate hit - reaching a peak concurrent player count of 7,555 on its first day, which is hugely impressive for a still-in-development indie game.
The sales back up that Core Keeper is a hit with the Steam crowd, too. Two days after launch, on March 10, developer Pugstorm confirmed that the game had sold over 100,000 copies on Valve's storefront - which it said made Core Keeper the "fastest-selling digital title of all time" for publisher Fireshine Games. Now, just a few days later, Pugstorm says that Core Keeper has sold over 250,000 copies on PC - less than a week after release, and with the launch day discount still in effect.
---
PCGamesN Monday, March 14, 2022 1:44 PM
Yu-Gi-Oh: Master Duel's N and R Rarity Festival is coming soon to the digital card game, and it aims to correct the self-defeating trend that dominated the last major event. Konami has announced a few early details on the upcoming event, and it seems the developers intend to actively discourage self-damage decks this time around.
The N and R Rarity Festival, which runs from March 23 through April 3, will allow decks exclusively to N and R rarity cards, which should hopefully let you put together a competitive deck without too much cash or grinding. The event will once again have you collecting medals for rewards, and you will earn those medals whether you win, lose, or draw.
Getting medals for losses is what led players to build decks that damaged themselves in the previous XYZ Festival - it was much faster to grind through quick losses for medals rather than longer wins. While the devs eventually boosted the rewards for wins in an effort to counteract the self-damage decks, many players still preferred to play by racing for losses.
Upcoming PC Games
,
The best card games on PC
---
PCGamesN Monday, March 14, 2022 1:40 PM
Want to know the locations of every Ashes of War in Elden Ring? Players can customise their weapons and shields using Ashes of War, a special item that imbues armaments with unique abilities. All armaments have their own weapon arts, however, you can switch these abilities out for something different. The Ashes of War also change the properties of your armaments, allowing you to use almost any weapon with your chosen build.
You can farm the Ashes of War to imbue multiple armaments with the same effect, and you have the option to duplicate your favourite effects. Don't worry if you're struggling to find more, you can always remove Ashes of War from any piece of equipment for free. It's important to experiment with these abilities as they can make a huge difference in creating a powerful build.
The locations of the Ashes of War are fixed on the map, making it easy to create a strong build capable of defeating all of the Elden Ring bosses. Here's everything you need to know about Ashes of War, including where you can find them and what they do.
Best Elden Ring settings
,
Elden Ring bosses guide
,
The best Elden Ring classes
---
PCGamesN Monday, March 14, 2022 1:40 PM
Minecraft's account migration to Microsoft is underway, and some players aren't entirely satisfied. While Mojang claims the move improves security and will lead to more safety features, some players with multiple accounts are reportedly being locked out - and the move is mandatory.
Initially revealed last month, the migration is mainly security focused. For example, you can use two-factor authentication once you make the swap. As of March 10, though, you'll need to migrate your account to keep playing Minecraft, and that's caused a bit of upset with some players.
Minecraft content creator Docm77 calls the account migration the "biggest mistake in the history of Minecraft" on Twitter. Reason being, "If you have more than one account, you are forced to make a Microsoft account for each". Apparently, this issue then leads to getting your Microsoft account locked due to some terms-of-service stipulations. While this isn't an issue that every Minecraft enjoyer is going to face, it presents a problem for content creators and those who simply like tinkering with the game as they may need to make more Microsoft accounts. Looking to social media, there are several reports from players who are having issues making the jump.
Minecraft console commands
,
Minecraft skins
,
Minecraft mods
---
PCGamesN Monday, March 14, 2022 1:14 PM
As promised, the 1.0.2 patch for fantasy strategy game Total War: Warhammer III has arrived. This update doesn't include any flashy changes to the way the game is played (or satisfy Khorne's eternal thirst for gory blood effects), but it does include some welcome updates to the technical side that should make playing and updating the game a smoother process overall.
Update 1.0.2 improves Creative Assembly's build-authoring process, the studio says, which effectively means it'll take less time to unpack and install patches going forward. Even small patches would, up until now, take quite a while to finalise, and Creative Assembly says this should be improved even further in the next major update.
This patch also addresses the bug that forced VSync to be enabled for some players, limiting their framerates. Players using Intel Alder Lake (12th-generation) processors and Windows 11 should also no longer see stuttering. As of this update, there should be no more of that weird hang when you first boot Total War: Warhammer III - that issue's been addressed, too.
Total War: Warhammer 3 DLC
,
Total War: Warhammer 3 races
,
Total War: Warhammer 3 review
---
PCGamesN Monday, March 14, 2022 1:02 PM
Stranger of Paradise: Final Fantasy Origin is arriving at a packed time of year for fantasy games. FromSoftware's Elden Ring released last month to much acclaim from critics, with Square Enix's own Babylon's Fall also out just last week - to a much less friendly reception. Which side will the Final Fantasy prequel fall on?
At the moment, reviews are falling square in the centre. Currently, OpenCritic rates Stranger of Paradise at 76% or "Strong" from 33 reviews at the time of writing. Metacritic comes down much the same, giving the PlayStation 5 version a Metascore of 73%. Right now, there don't appear to be any reviews of the PC version of Stranger of Paradise specifically, so all the impressions are from the console release - likely the PS5 version.
Destructoid's review is one of the most positive voices so far, although even that states the Final Fantasy prequel "won't astound everyone". Even the most positive reviews criticise the game's writing and storytelling, which Press Start calls "cringeworthy" and "nonsensical" - but in terms of gameplay is still "great fun from beginning to end".
Upcoming PC games
,
Best fantasy games
,
Best RPGs on PC
---
PCGamesN Monday, March 14, 2022 1:07 PM
The China Customs Office reveals that it recently foiled the plans of a smuggler who attempted to enter the country with 160 Intel's best gaming CPUs attached to their body. Referred to as the 'Walking CPU', the man tried to circumvent customs by moving through the 'no declaration channel', but caught the eye of officials due to their "abnormal" walking posture.
Further details on the incident can be found on the government agency's weibo page (via Videocardz), which reveal that the smuggler was primarily carrying 11th and 12th Gen Intel Core processors on their calf, waist, and abdomen. He was also packing 16 foldable mobile phones, but it's unclear what plans the man had for this small treasure trove of tech.
This isn't the first time smugglers have tried and failed to outsmart China's customs by strapping Intel CPUs to their bodies, nor is it likely to be the last. This kind of subterfuge isn't limited to processors either, as just last year people attempted to sneak GPUs, RAM, and SSDs past Chinese officials via speedboats.
Arc Alchemist GPUs - everything we know
,
Raptor Lake CPUs - everything we know
,
Best gaming CPU
---
PCGamesN Monday, March 14, 2022 12:48 PM
March 14, 2022 Rainbow Six Siege: Demon Veil's release time has finally been confirmed.
Last month Ubisoft revealed the next chapter of Rainbow Six Siege and confirmed that the FPS game's Year 7 Season 1 will be Demon Veil. Now - after piles of contradictory announcements - Ubisoft has finally confirmed exactly when we'll get to play it.
The new season will introduce the multiplayer game's latest operator Azami, who can throw kunai blades and even repair holes and breaches. Ubisoft already revealed Siege's Year 7 roadmap, but failed to specify the exact release date for Demon Veil at the time.
If you've been confused by this, you're not alone. A couple of store pages suggested that Demon Veil would be kicking off this week. Anyone who picked up the Year 7 Premium Pass would have noticed that the special "exotic weapon skin for the MPX" unlocked this coming Tuesday, March 8. Buried in a recent press release, Ubisoft quietly noted that Rainbow Six Siege's Demon Veil season was indeed "launching March 8" - and the page for the new season on Xbox consoles even provides a release time, although a slightly different date.
Rainbow Six Siege Year 5 operators
,
Best Rainbow Six Siege operators
,
Play Rainbow Six Siege
---
PCGamesN Monday, March 14, 2022 12:15 PM
It appears that STALKER 2, formerly subtitled 'Heart of Chernobyl', will now be called STALKER 2: Heart of Chornobyl, adopting the Ukrainian spelling of the game's principal setting. While the devs have not made a formal announcement of a title change, all references to the location on the game's Steam page have now been updated (via ResetEra) to the 'Chornobyl' spelling. (The Xbox page is currently unchanged.)
Long-standing English transliterations of many Ukrainian location names are derived from Russian, not Ukrainian. In 2018, the Ukrainian Ministry of Foreign Affairs started a campaign called KyivNotKiev, encouraging international media to use spellings derived from Ukrainian for locations like Kyiv.
STALKER 2 developer GSC Game World is based in Ukraine, and the studio has recently been using its social media channels to ask fans to support Ukraine during the ongoing Russian invasion. GSC Game World points fans to a special account for the Armed Forces of Ukraine, or the international charitable foundation Come Back Alive.
---
PCGamesN Monday, March 14, 2022 1:13 PM
Want to know about Elden Ring weapon arts? Most of the armaments in Elden Ring feature a unique weapon art, which function the same as skills in Dark Souls III. Weapon arts give players an additional action on their armament, which can range from performing a lunge attack, to summoning lightning to attack nearby enemies.
Many weapons come with default weapon arts, but you can use Elden Ring Ashes of War to change the skill on most weapons. Some of the best Elden Ring weapons come with unique - and powerful - weapon skills that can't be changed. It's also important to note that certain Ashes of War can only be used on specific types of equipment.
Picking the correct weapon art is vital to perfecting your Elden Ring build, giving you the upper hand against Elden Ring bosses. These skills can drastically affect how you approach enemies, and the weapon scaling can be altered to match your most used stat points. We've put together a guide to some of the best weapon arts in the game, including what they do and how you find them.
Best Elden Ring settings
,
Elden Ring bosses guide
,
The best Elden Ring classes
---
Rock Paper Shotgun Latest Articles Feed Monday, March 14, 2022 1:26 PM
The remake of 2008 limb-lopping horror game Dead Space should launch in early 2023, EA have now said. This comes off the back of a developer stream on Friday which showed off (sounded off? hearded off? noised off?) some of the fancy new noises and noise technologies they're working on. It sounds pretty good. And sounds pretty good, too.
---
Rock Paper Shotgun Latest Articles Feed Monday, March 14, 2022 12:36 PM
Riot Games have acquired a "significant" stake in Fortiche, the French animation studio they've worked with on League Of Legends music videos and the spin-off Netflix series Arcane. Riot's unspecified share isn't large enough to buy control of Fortiche, but they say "this agreement ensures we'll be working closely for decades to come." Fortiche's League animations have been better than Riot's games so yeah, go on, I'll take more. They're currently working on a second season of Arcane.
---
Twinfinite Monday, March 14, 2022 7:50 PM
---
Twinfinite Monday, March 14, 2022 7:17 PM
---
Twinfinite Monday, March 14, 2022 7:01 PM
---
Twinfinite Monday, March 14, 2022 5:59 PM
---
Twinfinite Monday, March 14, 2022 4:35 PM
---
Twinfinite Monday, March 14, 2022 4:19 PM
Since its release, the Sifu modding community has taken full advantage of the game's unique combat system and premise, coming up with a boatload of really creative ones that help us live out some of our favorite movie experiences. But while John Wick, Shaggy, and all of the other mods we've seen for the game […]
The post Sifu Mod Helps Recreate Classic Neo vs Smith Clones Fight in The Matrix appeared first on Twinfinite.
---
Twinfinite Monday, March 14, 2022 3:27 PM
---
Twinfinite Monday, March 14, 2022 2:28 PM
---
Twinfinite Monday, March 14, 2022 12:21 PM
---
Twinfinite Monday, March 14, 2022 12:12 PM
The Mass Effect series is one of the most beloved franchises in all of video games, resulting in a lot of dedicated fans that simply can't help but pick apart everything about the series. One such fan is a Youtuber named Michael Tucker, who goes by the handle Lessons From Screenplay. On the Lessons From […]
The post Bioware Hires Lessons From Screenplay Host to Work on Next Mass Effect appeared first on Twinfinite.
---
Siliconera Monday, March 14, 2022 6:30 PM
Players in Japan will soon be able to test their skills in combat with Baki: King of Souls. While the exact date is unknown, the game will appear on mobile devices some time in March 2022. Pre-registrations is still open. [Thanks, ryokutya2089!]
The first announcement for Baki: King of Souls appeared in January 2022. Little information appeared then. A trailer also came out in February 2022, though with little actual gameplay information. According to ryokutya2089, the game may be a team-based one. However, it is unknown as to whether you are teaming up with other players or if you are controlling multiple characters like how you would in Marvel vs Capcom.
https://www.youtube.com/watch?v=MlPzg9PVzi4&t=1s
So far, 90,000 people have pre-registered for the game. This means that when the game actually launches, players will get 2,500 gems to put toward their pulls. If 120,000 players pre-register, the developers will give away 4,000 gems. Lastly, at 150,000 people, players will receive a gacha ticket that will guarantee an SSR character.
Baki: King of Souls is based on the manga and anime series Baki the Grappler. It follows the story of Baki Hanma, who wants to test his skills against opponents in deadly, no-rules, hand-to-hand combat. The original anime series came out in 2001, with Baki and Baki Hanma available for streaming on Netflix.
Baki: King of Souls will come out on mobile devices in Japan in March 2022. There is no news regarding an English localization of the game.
The post Baki: King of Souls Will Come Out in March 2022 appeared first on Siliconera.
---
Siliconera Monday, March 14, 2022 3:00 PM
Bandai Namco dropped more details about Gundam Evolution gameplay as well as two new playable mobile suits: The Marasai and Exia. At a special livestream event, the development team presented new information about the upcoming free-to-play competitive game [Thanks, 4Gamer!].
Gundam Evolution is a competitive team-based FPS game. At a core level it's similar to a "hero shooter" like Overwatch, with each mobile suit acting as a unique character with bespoke weapons and abilities. Gundam Evolution gameplay will be available during the planned network test. It's centered around three modes: Point Capture on the "AA Gun Fortress Map", Domination on the "Lunar Communications Base" map, and Destruction on the "Mining Quarry" map.
Upon launch, Gundam Evolution will not support cross-platform play, meaning that users will only match with others in the same platform ecosystem. For example, PS4 and PS5 users will only be able to play with other PlayStation-based players. Also, while the game will support service in multiple regions, the Asian region (China and Southeast Asia) will only be supported by the PC edition of the game.
12 mobile suits will be available on launch for players to use, drawn from various Gundam series.
RX-78-2 Gundam (from Mobile Suit Gundam)
WD-M01 ∀ Gundam (from Turn A Gundam)
MSA-005 Methuss (from Zeta Gundam)
MSN-04 Sazabi (from Char's Counterattack)
NRX-044 Asshimar (from Zeta Gundam)
RX-75 Guntank (from Mobile Suit Gundam)
RGM-79SP GM Sniper II (from Gundam 0080: War in the Pocket)
MS-06 Zaku II (from Mobile Suit Gundam)
ASW-G-08 Gundam Barbatos (from Iron-Blooded Orphans)
RGM-79 GM (from Mobile Suit Gundam)
ZGMF-XX09T Dom Trooper (from Gundam SEED Destiny)
RX-80PR Pale Rider (from Gundam Side Story: Missing Link)
Check out a Gundam Evolution gameplay trailer featuring the launch roster.
https://www.youtube.com/watch?v=k8oOFDFynso
Two newly added mobile suits will be unlockable through Gundam Evolution gameplay, or instantly via paying a fee after launch: The MSA-002 Marasai (from Zeta Gundam and Gundam Unicorn) and GN-001 Gundam Exia (from Gundam 00). Both will be playable during the game's Network Test.
The Marasai is armed with the heavy Fedayeen Rifle and the Sea Serpent grappling weapon. It can cause high damage to single targets and use its Sea Serpent to immobilize enemies it hooks. Its "G-Maneuver" ultimate attack uses the Sea Serpent to shock a large area and temporarily stun enemies.
The Exia is a highly mobile, melee-focused Mobile Suit armed with a GN Sword. It's built to close the distance and duel enemies at melee range, and equipped with quick-step dodges to stay agile. Its G-Maneuver is Trans-Am mode, which enhances the Exia's performance, allowing continuous use of the quick-step, and converting its GN Sword attacks to use the GN Beam Sabers.
The livestream also covered other aspects of the game's structure. Gundam Evolution is free-to-play, but will have a Season Pass that players can progressively unlock. They can also pay to advance tiers in the Season Pass. A loot box-style "Supply Pod" system will allow players to pay a fee to obtain random items and cosmetic unlocks.
The customization system includes skins for the mobile suits. One sample included a color pattern for the Zaku II that made it look like Char Aznable's personal unit. Gundam Evolution also has weapon skins and accessories, such as a charm that hangs off the MS's beam rifle. Emotes, player icons, environmental sprays, and special victory screens for when a player ranks as MVP in a match will also be available. All the items are cosmetic and have no effect on Gundam Evolution gameplay.
Gundam Evolution will release worldwide for PS4, PS5, Xbox One, Xbox Series X, and PC in 2022. A closed network test on PC is scheduled for April 8, 2022 to April 12, 2022.
The post Gundam Evolution Gameplay, Global Release Detailed appeared first on Siliconera.
---
Siliconera Monday, March 14, 2022 2:00 PM
Square Enix and Yoshida Daruma Company are bringing the FFXIV Limit Break and Namazu Daruma dolls back. Pre-orders for the 3,500円 (~$30) good luck charms will open in Japan on March 18, 2022. Each one will be about six inches tall and call to mind an element of the game.
『ファイナルファンタジーXIV』の「必勝だるま」<ナマズオバージョン>と<リミットブレイクバージョン>の再販が決定いたしました!再販分の予約受付は、3月18日(金)12:00より開始いたします。#FF14 #FF #ファイナルファンタジーhttps://t.co/I9LHIjpps7 pic.twitter.com/ldqUCfh5dN

— スクウェア・エニックス e-STORE (@SQEX_eSTORE) March 14, 2022
Their inspirations are fairly obvious. The Namazu one calls to mind the catfish beast tribe from FFXIV. It features the traditional red Daruma appearance with the character's face. As for the FFXIV Limit Break Daruma, its appearance is more subtle. It is all black with the logo and designs in gold.
In each case, the dolls can be used as traditional Darumas. This means when someone gets one, they can fill in the left eye to make a wish. You then wait to fill in the other until it comes true.
This is the second time these appeared. They originally appeared during the FFXIV 14-Hour Broadcast in July 2021. Back then, pre-orders were available until September 2021 for the two designs.
Final Fantasy XIV is available for the PS4, PS5, and PC. The FFXIV Namazu and Limit Break Daruma will appear on August 27, 2022 in Japan. Pre-orders for them will open at the Square Enix E-Store from March 18, 2022 until April 1, 2022.
The post FFXIV Namazu and Limit Break Daruma Dolls Will Return appeared first on Siliconera.
---
Siliconera Monday, March 14, 2022 1:00 PM
It seems work will continue on Babylon's Fall gameplay, as PlatinumGames and Square Enix shared a new survey focusing on the game's graphics. The idea is that people share their opinions about how the game looks. The goal is to use that data to improve its appearance and make the experience more enjoyable. People can head to the official site to fill it out.
This is a fairly short Babylon's Fall survey. It begins by asking when people began playing, if they have, and which editions they tried. It also asks how far they've gone in it. From there, it focuses on how Babylon's Fall looks by focusing on things like character graphics. Here, people can express their satisfaction with elements like armor, hair styles, skin, and color palettes. After that, it asked folks' opinions on background graphics. Event scenes are discussed after that.
While this is primarily about graphics, some other Babylon's Fall gameplay elements come up. People can also share how they feel about the UI and camera movements near the end of the survey. However, there's no space to offer generic feedback about other elements.
Babylon's Fall is available on the PS4, PS5, and PC, and its new survey is available until March 18, 2022.
The post Babylon's Fall Survey Asks How the Game Could Look Better appeared first on Siliconera.
---
Destructoid Monday, March 14, 2022 6:45 PM
---
Destructoid Monday, March 14, 2022 6:00 PM
---
Destructoid Monday, March 14, 2022 5:05 PM
---
Destructoid Monday, March 14, 2022 4:00 PM
---
Destructoid Monday, March 14, 2022 3:00 PM
---
Destructoid Monday, March 14, 2022 2:00 PM
---
Destructoid Monday, March 14, 2022 1:00 PM
---
Destructoid Monday, March 14, 2022 12:00 PM
---
PC Invasion - FeedDDD Monday, March 14, 2022 5:00 PM
The System Shock games have had a storied legacy in the gaming industry. The shooter/RPG hybrids have a dedicated following, but it seems like fans of the franchise will have to wait much longer to see a new installment. In a recent interview with Warren Spector via VentureBeat, the original creator of Deux Ex, it was revealed that System Shock 3 has not been in development with OtherSide Entertainment since 2019. Spector, alongside Game Designer Paul Neurath, originally announced System Shock 3 back in 2015 as part of OtherSide Entertainment. Nightdive Studios bought the rights to the series from Star Insurance, and then gave OtherSide Entertainment permission to make the sequel. In 2017, Starbreeze Studios announced its intention to publish the game on PC and consoles. A troubling development history for System Shock 3 Unfortunately, the development of the title has been troubled since that point. After showing off some brief media for the game in 2019, news arrived that se...
---
PC Invasion - FeedDDD Monday, March 14, 2022 4:30 PM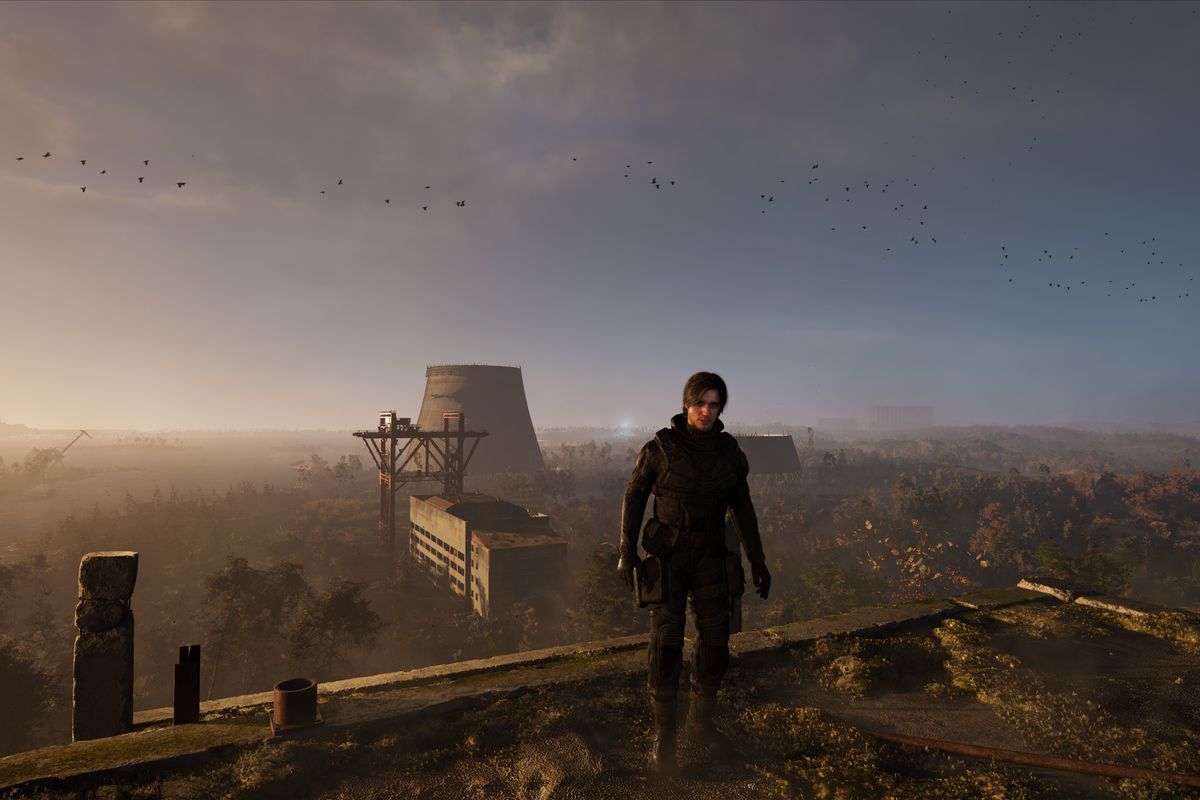 Less than two weeks ago, developer GSC Game World announced that it would put the development of Stalker 2 on hold for now. This decision ultimately came off as more than justified. After all, GSC Game World hails from Ukraine, and as you undoubtedly already know, Ukraine has remained under attack by Russia for a few weeks now. Although the developers have rightly prioritized their own safety as well as the safety of their families amidst this conflict, this has not stopped them from making one more change to Stalker 2. The subtitle for Stalker 2, formerly Heart of Chernobyl, has changed to Heart of Chornobyl to reflect the Ukrainian spelling. As of right now, the developers have not officially announced their decision to change the subtitle's spelling. However, the game's Steam page has now adjusted the spelling of the title, as well as all references to the in-game location of Chornobyl. So far, the Xbox page for Stalker 2 has not made this spelling change. A sh...
---
PC Invasion - FeedDDD Monday, March 14, 2022 4:00 PM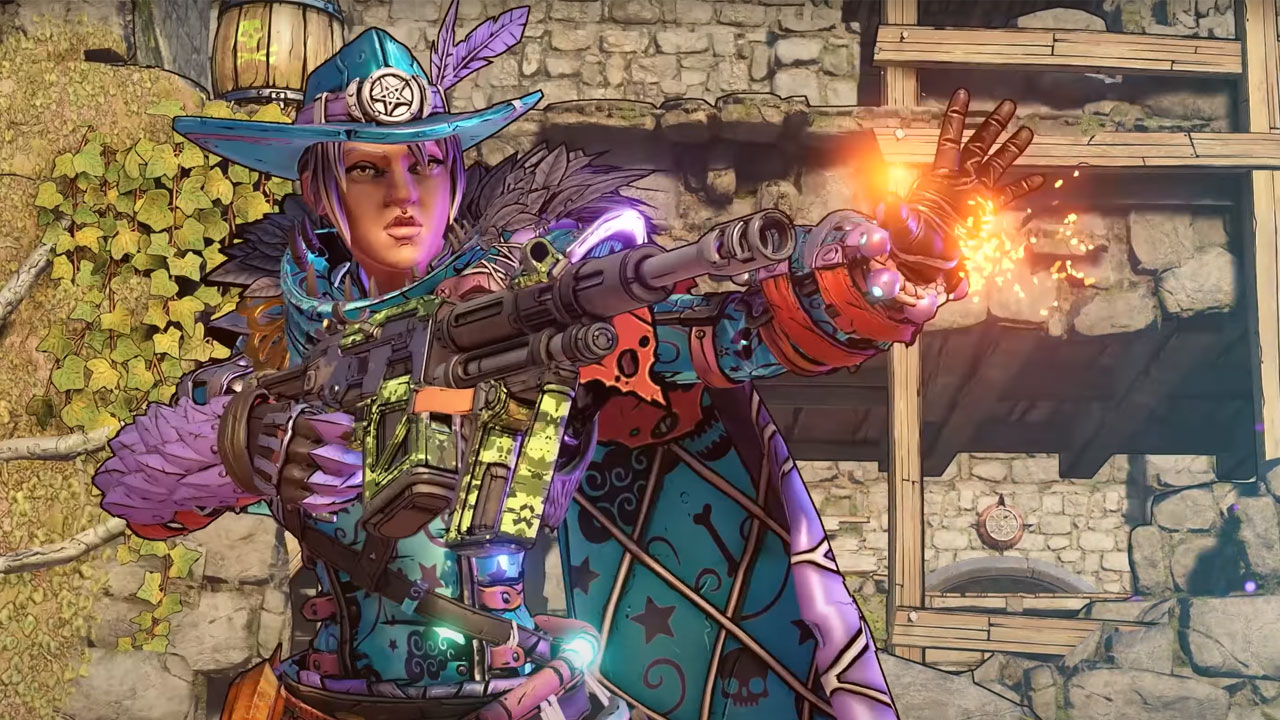 For friends who play across all sorts of different platforms, here's some good news. Tiny Tina's Wonderlands will have full cross-play support when it releases on March 25. Regardless of the system you play on, you'll still be able to play with your friends on other platforms. Randy Pitchford, CEO of The Gearbox Entertainment Company, excitedly announced this on Twitter. This is certainly a great step forward for players across all systems. Cross-play support is more important than ever, as it allows communities to come together in ways they've never been able to before. When that all culminates in a game where Borderlands meets Dungeons & Dragons, we all win. Explore Tiny Tina's crazy world with your friends Cross-play support is obviously a big deal for Tiny Tina's Wonderlands. However, things haven't always been so simple when it comes to cross-play, particularly when Borderlands 3 was released. Gearbox Software's previou...
---
PC Invasion - FeedDDD Monday, March 14, 2022 3:30 PM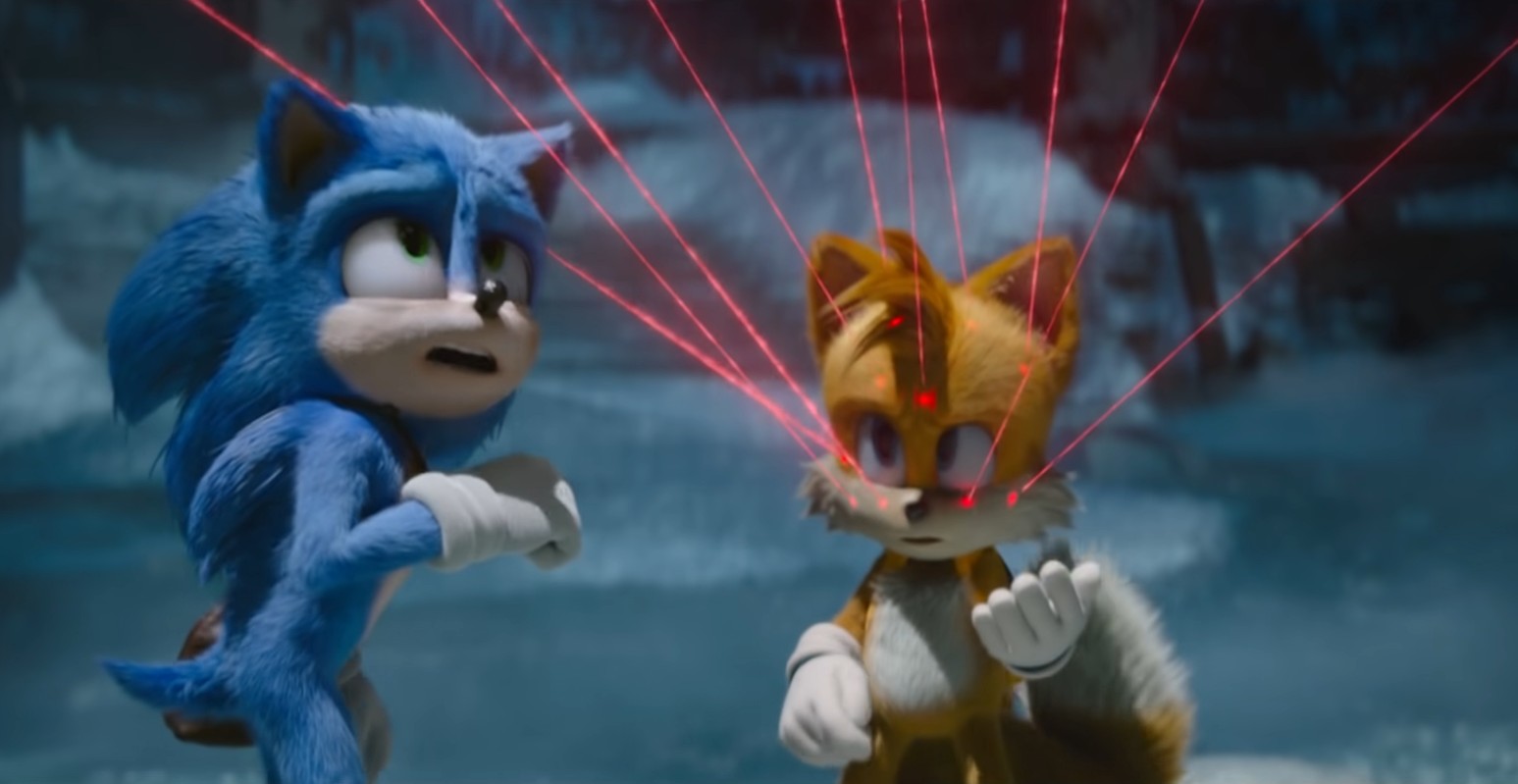 A general rule of thumb I like to follow for most media is that if you want to avoid spoilers, don't watch the trailers. Every trailer for the Sonic the Hedgehog 2 movie has been refreshingly minimal on the story front — until the final one. As a warning, if you are planning on a spoiler-free experience of the film, don't watch today's trailer. It's Batman v Superman all over again. Granted, much of what's in the trailer is what we've seen before. And the wedding Sonic and Tails crash probably won't ruin the experience of seeing it for the first time in the movie. However, the trailer does reveal a pretty major plot development. Dr. Robotnik is shown sporting some new… abilities, let's say, and he likely has some famous Sonic MacGuffin to thank. Either way, the final Sonic the Hedgehog 2 movie trailer is as energetic and fun as usual. The first movie was surprisingly good, especially considering all the bad press tha...
---
PC Invasion - FeedDDD Monday, March 14, 2022 3:00 PM
Hogwarts Legacy, the eagerly anticipated title set in the Wizarding World, is getting a gameplay reveal later this week. A post on PlayStation's blog announced that the game will get its own State of Play presentation on March 17 at 5 p.m. ET. The showing will last for 20 minutes in total, with 14 minutes devoted to gameplay. Along with a gameplay reveal, we'll be hearing from a few of the developers at Avalanche Software as well. The presentation should play out similarly to Gran Turismo 7's own State of Play that aired early in February. Hogwarts Legacy's presentation won't be as long, though, so don't expect the presentation to give a very in depth look at the title. Still, it should be a great opportunity to see what the game has in store. Hogwarts Legacy makes its magical gameplay debut It's been quite some time since we've heard about Hogwarts Legacy, let alone seen any gameplay. In fact, we haven't had a proper trai...
---
Gamer Empire Monday, March 14, 2022 3:45 PM
In March of 2022, it was announced that the worldwide-known rapper Drake had partnered with a major gambling site. Since the announcement of his partnership, Drake has uploaded several videos to promote the site on his Instagram page. Recommended Read: What Gambling Site Do Twitch Streamers Use? Given the large following that Drake has and […]
The post What Gambling Site Does Drake the Rapper Play On? appeared first on Gamer Empire. It was written by Jack Roque.
---
Tabletop Gaming News Monday, March 14, 2022 6:00 PM
---
Tabletop Gaming News Monday, March 14, 2022 5:00 PM
---
Tabletop Gaming News Monday, March 14, 2022 4:00 PM
---
Tabletop Gaming News Monday, March 14, 2022 3:00 PM
---
Tabletop Gaming News Monday, March 14, 2022 2:00 PM
---
Tabletop Gaming News Monday, March 14, 2022 1:00 PM
---
Player Assist | Game Guides & Walkthroughs Monday, March 14, 2022 5:30 PM
Pokemon Legends: Arceus takes place in the old times in the Pokemon world. It was a time when finding harmony between people and Pokemon was rare. Set in the land of the Hisui region (or Sinnoh region as it will be known in modern times), you join the Galaxy Expedition Team (or Galaxy Team for […]
---
Player Assist | Game Guides & Walkthroughs Monday, March 14, 2022 4:30 PM
Split is where Cypher does maximum damage with his Trap Wire, Cyber Cage, and Spy Cam combo. Well, maybe not damage opponents with any of these abilities since none of Cypher's Abilities deal any damage to enemies. Cypher is just very effective on Split. Because of Split's layout and how narrow every entryway, alley, or […]
---
Player Assist | Game Guides & Walkthroughs Monday, March 14, 2022 3:30 PM
Inferno is one of the most iconic maps in Counter-Strike Global Offensive. Inferno is also one of the oldest maps in CSGO, where thousands upon thousands of hours of competitive first-person action have been played throughout the years. The entire map was face-lifted back in 2016 to align with modern-era first-person shooter styling. Some of […]
---
Player Assist | Game Guides & Walkthroughs Monday, March 14, 2022 2:30 PM
One of the Shrines in The Legend of Zelda: Breath of the Wild is the Shae Katha Shrine or Shae Katha's Blessing. The shrine itself is no challenge at all. As you enter the Shae Katha Shrine, Link will be able to access the shrine's chest, and he will also reach the altar and talk […]
---
Player Assist | Game Guides & Walkthroughs Monday, March 14, 2022 12:01 PM
Master Jean, as what Mondstadters call her, is the most reliable member of the Knights of Favonius, who almost everyone in the City of Freedom goes to whenever they need help. Staying true to her title, Jean has a role that leans towards being the team's healer while dealing damage to the opponents. Jean Gunnhildr […]
---
Pivotal Gamers Monday, March 14, 2022 12:05 PM
What's up all? Alienware Arena holds a new giveaway for Lila's Sky Ark. This is what they say. Lila's Sky Ark Beta Key Giveaway Save the mysterious Sky Island! Protect a psychedelic world from bizarre beasts and punishing bosses with the first beta of this upcoming poetic mystery action-adventure game filled with secrets, puzzles, and music. Join the developer Discord channe...
---
MonsterVine Monday, March 14, 2022 12:00 PM
Triangle Strategy is a fascinating tactics game that manages to make your choices matter, even if the persuasion process is a bit flawed. You'll spend quite some time thinking about what to do in both combat and debates, and the HD 2D visuals are delightful to look at. Triangle Strategy Developer: Artdink Price: $60 Platform: […]
The post Triangle Strategy Review – Democracy in Action appeared first on MonsterVine.
---
Level Up Monday, March 14, 2022 1:50 PM
The second annual Video Game Accessibility Awards happened last night, on March 13, and it…
---
Level Up Monday, March 14, 2022 1:10 PM
If you can't get enough of everyone's favorite blue blur, or Tails and Knuckles, as…