---
Kotaku Tuesday, May 31, 2022 8:05 PM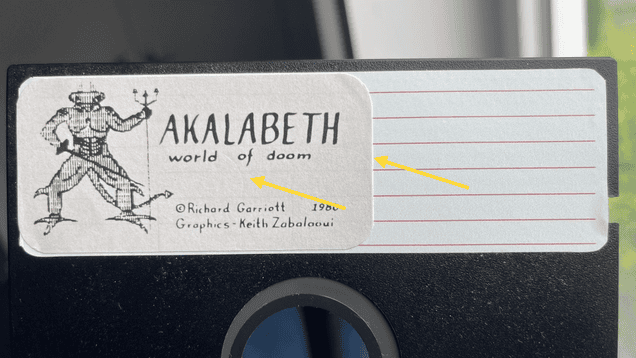 The retro PC game collecting scene was rocked by an unexpected scandal last week when a prominent member of the community, who was also a moderator of a major Facebook group, was accused of selling people fake copies of classic games.

---
Kotaku Tuesday, May 31, 2022 6:10 PM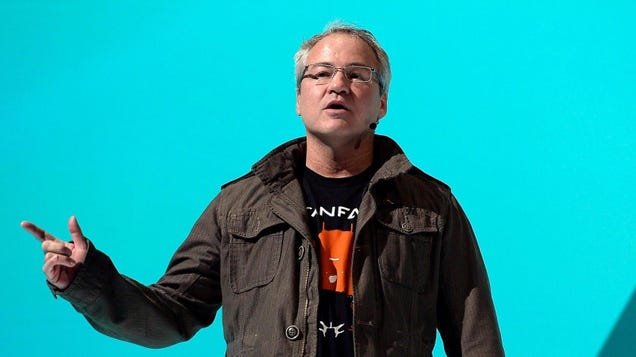 Vince Zampella, Respawn Entertainment general manager and head of some of Electronic Arts's biggest franchises, spoke out on Twitter in defense of transgender rights ahead of the start of Pride Month on June 1. Kotaku has learned that this rare display comes after an internal roundtable discussion earlier today, in…
---
Kotaku Tuesday, May 31, 2022 5:55 PM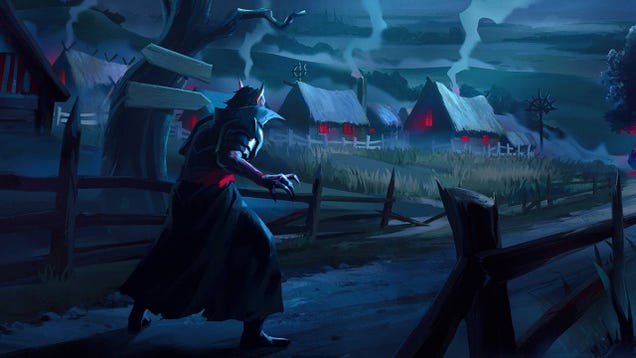 I have complicated feelings about the modern vampire story. Violence is cheap. Tasty humans are plentiful. And skyscrapers provide ample shelter from the sun. The sanctity of human life doesn't mean much to creatures that will kill people over a simple meal. It can feel powerful to be so far removed from the…
---
Kotaku Tuesday, May 31, 2022 5:10 PM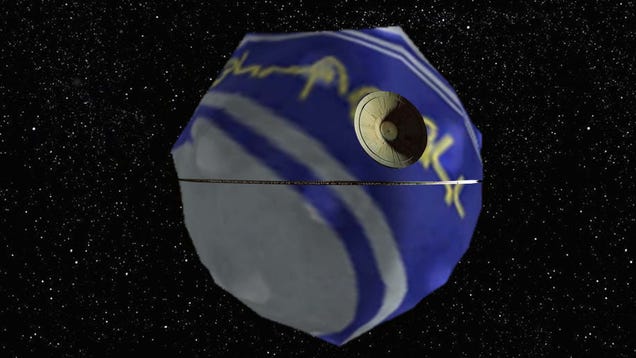 Hey! Remember Blitzball? It was that weird-looking, but also kind of cool underwater sport from Final Fantasy X? Well, now Blitzball is (sort of) a part of the Star Wars universe thanks to a person who used to write about the NHL and his new book starring Anakin and Obi-Wan.
---
Kotaku Tuesday, May 31, 2022 4:55 PM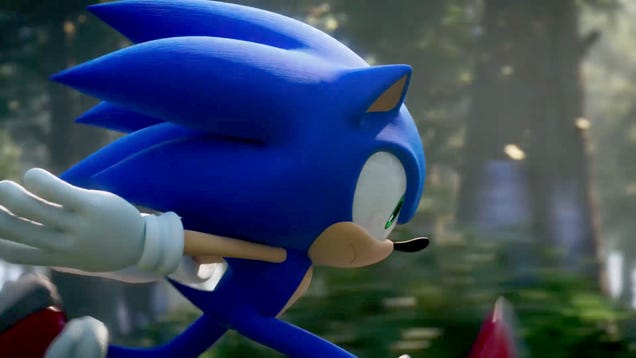 Earlier today, Sega shared a brief look at Sonic Frontiers, the next installment of the Sonic the Hedgehog franchise launching on every major gaming platform later this year. It's open-world and very green, so you know what that means: Folks couldn't help but make comparisons to The Legend of Zelda: Breath of the Wild…
---
Kotaku Tuesday, May 31, 2022 3:05 PM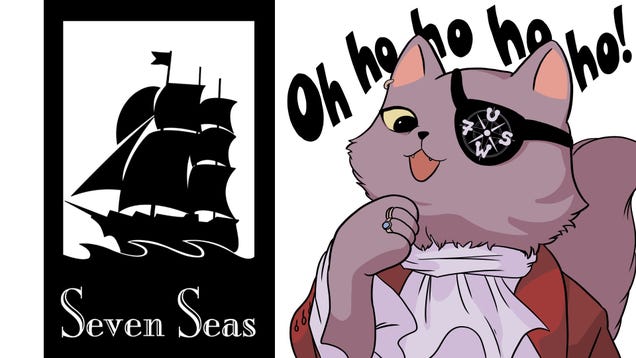 Last week, workers at Seven Seas Entertainment, a Los Angeles-based publishing company that sells licensed manga, webcomics, and light novels from Japan, formed the United Workers of Seven Seas union. The union claims Seven Seas employees and freelancers are being "overworked" and "underpaid." But the company is…
---
Kotaku Tuesday, May 31, 2022 2:10 PM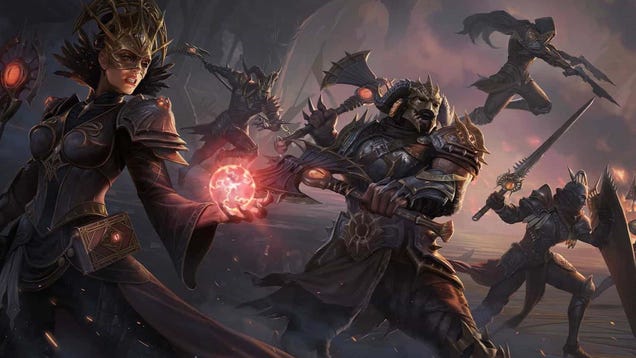 Well, here's some bad news for people who live in Belgium or the Netherlands and are excited to play Diablo Immortal, Blizzard's upcoming free-to-play dungeon crawler out June 2 on PC and mobile devices. It turns out, due to local loot box laws, that Blizzard's next action RPG won't be released in either country.
---
PCGamesN Tuesday, May 31, 2022 7:44 PM
Want to know what this week's Destiny 2 Timelost weapon is? Much like the Destiny 2 Nightfall weapons, every week a new Timelost weapon becomes available. They're essentially better versions of the basic Vault of Glass weapons, with an extra third and fourth perk slot and a slot for Adept weapon mods.
To get this week's Destiny 2 Timelost weapon, you will need to complete its particular challenge in the Vault of Glass on Master difficulty. You can check out our Destiny 2 Vault of Glass walkthrough for tips on how to beat it. Five encounters in the raid have a challenge associated with them, which is basically an extra condition to meet when completing the fight (for example, the 'Wait For It' challenge on Confluxes requires you to wait until the Wyverns have started sacrificing themselves before you kill them).
On normal difficulty, completing a challenge grants bonus loot, but on Master, this is how you get your Timelost weapon. Only one challenge is 'active' per week, and they rotate with the weekly update every Tuesday at 1pm EDT / 10am PDT / 6pm BST.
Destiny 2: Beyond Light review
,
Destiny 2 exotics
,
Play Destiny 2
---
PCGamesN Tuesday, May 31, 2022 6:14 PM
Are you looking for the Legend or Master Lost Sector locations in Destiny 2? While many Destiny 2 Exotics can be bought from Xûr or even in the world loot pool, the Exotics in these special Lost Sector instances cannot, forcing players to explore these dangerous areas if they want the best equipment available. To make matters worse, you have to complete them on your own to get a chance at the best rewards.
The Destiny 2 Legendary Lost Sector location changes with the daily reset at 5pm UTC. Before you can take on Legend Lost Sectors, you need to complete all the normal Lost Sectors first. If you don't, the new Legend Lost Sectors will not appear on the map. Each day, the location, modifiers, and rewards rotate out for something new. As of Season of the Risen, the Legend and Master Lost Sector quests both take place in the same location.
It's important to remember that Exotic drops are not guaranteed after completing these quests, so you may have to run through the same Lost Sector multiple times. You can go through them quests with a fireteam, but your rewards will be reduced to Enhancement Cores only.
Destiny 2: Beyond Light review
,
Destiny 2 exotics
,
Play Destiny 2
---
PCGamesN Tuesday, May 31, 2022 6:00 PM
Want to know what this week's Destiny 2 Nightfall weapon is? Each week you've got a chance at a different weapon for completing Nightfall Strikes, and ever since Season of the Lost, fan-favourite legacy weapons from the original Destiny have been added to the rotation. Two new weapons were introduced into the pool in Season of the Risen, so it's more important than ever to know in advance the Nightfall weapon schedule.
In case you don't know what the Destiny 2 Nightfall weapon means, Nightfall: The Ordeal is a playlist available in the Vanguard menu, alongside the basic Strike playlist. Each week, a different Strike is chosen as the Nightfall, and offered in five escalating difficulties, with harder enemies, challenging modifiers, and enemy power levels cranking up.
The coveted Nightfall weapons have a chance to drop from any Nightfall Strike difficulty, but it's far more likely at higher levels. Your best bet for farming each week's Nightfall weapon is to set the Strike to Master difficulty, according to YouTuber Aztecross. You should also note that there's no automatic matchmaking above Hero difficulty, however, so you'll need to get a squad together.
Destiny 2: Beyond Light review
,
Destiny 2 exotics
,
Play Destiny 2
---
PCGamesN Tuesday, May 31, 2022 5:47 PM
The trucks in SnowRunner work hard, which of course means they like to play hard, too. SnowRunner Season 7 heads to Tennessee, dropping the truck game's usual task-based hauling jobs and trading them in for some good old-fashioned dirt racing.
SnowRunner Season 7, Compete and Conquer, is available to everyone who owns the SnowRunner Year 2 pass, and it adds a new four square kilometre map set in the woodsy region of Burning Mill, Tennessee. It's set up for the backwoods equivalent of the Forza Horizon festival, with tracks laid out through the forest and hot air balloons lazily hanging in the air.
Season 7 also adds two new vehicles to the SnowRunner fleet. There's the Spinter 43-19, which is a Dakar-style truck designed to be able to speed along even under punishing weather and road conditions. The second new vehicle is the swift Gor BY-4, a lightweight scout car that should prove up to the task of mapping out the Burning Mill wilderness. All SnowRunner owners, whether they own the Year 2 pass or not, also get 10 new exterior stickers for their existing truck fleets.
SnowRunner review
,
Best PC simulation games
,
Best racing games
---
PCGamesN Tuesday, May 31, 2022 5:52 PM
AMD rolled out the latest version of its Nvidia DLSS competitor technology, FidelityFX Super Resolution 2.0, earlier this month, and now, the latest God of War PC update - patch 1.0.12 - adds support for that tech into the stunning action-adventure game. AMD says this version of its image upscaling tech can produce "image quality that's practically indistinguishable or perhaps even better than native."
For God of War on PC, that means another option for running the game on a lower base resolution, freeing up system resources for higher framerates or additional visual effects, while maintaining the image quality of a high resolution display. While FSR 2.0 doesn't use the machine learning techniques employed by Nvidia's DLSS processes, AMD does use temporal data in its upscaling algorithm.
When FSR 2.0 first arrived on PC, it was only available for use in Deathloop. Now you can use it in God of War, and AMD says it'll be coming to at least a dozen more in the near future. Games like Anno 1800, Assetto Corsa Competizione, Baldur's Gate III, Farming Simulator 22, Far Cry 6, and more already support the first version of the technology.
---
PCGamesN Tuesday, May 31, 2022 3:08 PM
World of Warcraft: Shadowlands update 9.2.5, which is out now as of May 31, grants the ability for members of the Alliance and Horde to join parties together for certain kinds of party activities. That means you'll be able to join cross-faction groups and parties and play alongside your friends in the MMORPG, even if they've sworn allegiance to your mortal enemies.
Shadowlands Update 9.2.5 is a significant patch, adding new questlines for Blood Elves and Dark Iron Dwarves, as well as the new Enigma Crucible PvP arena. All wings of Torghast, Tower of the Damned will be opened (instead of having only two wings open per week), and there's a redesign for the report player menu pane.
But perhaps the most significant change with this patch is the addition of cross-faction instances. It's not a free-for-all, mind, because the Alliance and Horde remain generally hostile to each other. However, if you have a friendship via BattleTag or Real ID with a player who is a member of the opposing faction, you will be able to invite them to a party once the patch arrives.
Best MMORPGs on PC
,
The best WoW addons
,
WoW Classic leveling guide
---
Rock Paper Shotgun Latest Articles Feed Tuesday, May 31, 2022 4:31 PM
eFootball 2022's Master League will launch as paid DLC in 2023, Konami say. In a Twitter thread, Konami clarified their future update plans, including the free content to come this summer and new teams to be added as paid DLC before the end of the year.
---
Rock Paper Shotgun Latest Articles Feed Tuesday, May 31, 2022 3:37 PM
Sonic Frontiers is the next attempt to make Sonic work in a 3D world, with Sega referring to it as the blue hedgehog's "first ever open zone" game. Now there's a first teaser trailer of it in action, showing Sonic zipping around a seemingly vast world and bashing giant robots to bits.
---
Rock Paper Shotgun Latest Articles Feed Tuesday, May 31, 2022 3:18 PM
Our Iron Harvest review referred to the real-time strategy game as "Company Of Heroes with mechs", which is a strong pitch. A future update is planning on borrowing yet more ideas from mid-00s strategy games, with the addition of a campaign world map.
---
Rock Paper Shotgun Latest Articles Feed Tuesday, May 31, 2022 2:56 PM
Euro Truck Simulator 2's next DLC was going to be headed to Russia, with signifcant work on creating the vast country already finished. Now developers SCS Software say that they've decided not to release the expansion, "so that it is not perceived in any way as being in support of or tolerance of the aggression."
---
Twinfinite Tuesday, May 31, 2022 8:26 PM
There have been many Assassin's Creed games to come out in recent years, and while some may enjoy the Viking adventures found in Assassin's Creed Valhalla, many fans are also smitten with the Egypt-focused Assassin's Creed Origins as well. If you have not tried it before, it will be coming to Xbox Game Pass in […]
---
Twinfinite Tuesday, May 31, 2022 8:24 PM
For a game like Wordle, once you are able to determine the letters that make up the word of the day, that's already half the battle won. The other half is figuring out the actual word in as few attempts as possible. In this guide, we go through all of the 5-letter words with EA […]
---
Twinfinite Tuesday, May 31, 2022 8:23 PM
If you are looking to attempt the Wordle puzzle of the day, get yourself ready before using any of your five guesses. Once you have an idea of what letters make up the word of the day, it is time to figure out the actual order. In this helpful guide, we will go through all […]
---
Twinfinite Tuesday, May 31, 2022 8:22 PM
For a puzzle game like Wordle, the more clues you obtain at the beginning, the easier time you will have in discerning the right answer in fewer guesses. So to prevent you from wasting your guesses, in this guide, we'll go through all of the 5-letter words ending with AK to give you a good […]
---
Twinfinite Tuesday, May 31, 2022 8:22 PM
Spice is a prominent item throughout the Star Wars franchise, but they aren't the typical ingredient used in a kitchen. Instead, this additive is smuggled or sought after by criminals around the galaxy. So, what is spice in Star Wars? To answer this question, we'll need to look at the history of this mysterious element. […]
---
Twinfinite Tuesday, May 31, 2022 8:15 PM
After a long hiatus due to bankruptcy, Destroy All Humans! found its way back into the gaming market with a full remake of the original title back in 2020. Developer Black Forest Games is back again this time remaking Cryptosporidium's second outing, Destroy All Humans! 2, and slapping a new label on it: Destroy All […]
---
Twinfinite Tuesday, May 31, 2022 8:13 PM
If you've watched Star Wars: The Book of Boba Fett on Disney+, you're probably wondering: why does Boba Fett sleep in a bacta tank? Well, don't question it anymore, as we've got everything you need to know about why this bounty hunter is taking a deep soak and more right here. What Are Bacta Tanks […]
---
Twinfinite Tuesday, May 31, 2022 8:11 PM
Whether you are an anime watcher only or like to dabble in the source material, one question is rather common amongst fans who pick up and fall in love with Kimetsu no Yaiba, and that is: Is the Demon Slayer Manga finished? It's a valid question, and one we've got the answer for right here. […]
---
Twinfinite Tuesday, May 31, 2022 8:10 PM
If you're someone who wants to invest time into a deep, engrossing MMORPG, Final Fantasy XIV is likely already on your radar. The title has received a glowing response due to the recent launch of the Endwalker expansion and continues to be a welcoming game for newcomers, thanks to its generous free trial and community. […]
---
Twinfinite Tuesday, May 31, 2022 7:03 PM
It's a new day and that means there's a fresh Wordle answer to be resolved. With it being a Wednesday, chances are you're trying to solve the brainteaser while having a little coffee break during your work day. In this guide, we'll be giving you today's Wordle answer for June 1, 2022, so you can […]
---
Twinfinite Tuesday, May 31, 2022 6:48 PM
Tomorrow, the Pokemon Company will be broadcasting a new trailer for the upcoming Pokemon Scarlet and Violet. Since we don't know a lot about these games at the moment, we're looking forward to finding out as much information as possible. Here are five things to expect from the trailer that will air at 6:00 a.m. […]
---
Twinfinite Tuesday, May 31, 2022 6:28 PM
Today Atlus released another daily trailer of its upcoming JRPG Soul Hackers 2, focusing on one of the demons that will appear in the game.
---
Twinfinite Tuesday, May 31, 2022 6:05 PM
Third-party developers released quite a few relevant add-ons for Microsoft Flight Simulator today and announced a few more.
---
Twinfinite Tuesday, May 31, 2022 5:06 PM
It's been a while since Riot Games has issued a new game mode for its popular FPS Valorant, but a new leak suggests one could be on the way sooner rather than later. The big surprise is that instead of the typical team-based gameplay it's a 1v1 mode that pits two players against each other. […]
---
Twinfinite Tuesday, May 31, 2022 4:59 PM
Monument Valley studio Ustwo Games announced today that the mobile series is finally coming to PC this July with the games and their features rebuilt for the platform. Both Monument Valley and Monument Valley 2 will be released for Steam on July 12, both subtitled as the Panoramic Editions. Both games can be purchased separately […]
---
Twinfinite Tuesday, May 31, 2022 3:34 PM
Sony's upcoming PlayStation State of Play was recently announced to showcase new reveals and sneak peeks. Since past events have revealed some pretty major titles before, fans are starting to come up with their own predictions for what we could see this time around. While we await the start of the event, here are five […]
---
Twinfinite Tuesday, May 31, 2022 3:07 PM
Earlier today, it was revealed that Assassin's Creed Origins would be one of the four games that are coming to Xbox Game Pass for the month of June. Now, just a few hours after this announcement, Ubisoft also revealed some exciting news for next-gen fans of the series as well. As of June 2, 2022, […]
---
Twinfinite Tuesday, May 31, 2022 2:40 PM
Iron Banner is a rotating PvP mode in Destiny 2 where players can earn new loot in the form of weapons and armor. For Season of the Haunted, the mode has introduced a new format, a new game mode, and some confusing terminology for players. One of the challenges this season is to finish a […]
---
Twinfinite Tuesday, May 31, 2022 2:25 PM
Each season in Destiny 2, Lord Saladin arrives to test Guardian's might in the Iron Banner. In the Season of the Haunted, he has a new quest to complete called Forging Iron. How To Complete the Forging Iron Quest in Destiny 2 To begin the Forging Iron quest, players will need to visit Lord Saladin. […]
---
Twinfinite Tuesday, May 31, 2022 2:07 PM
Earlier this year, indie developer Blaze Games released their second horror game title, Rabbit Hole, to Steam early access. This Silent Hill-like game follows Shaun Turner, a man trying to untangle a twisted web of supernatural events and mysteries to save his family but also escape from the hellish remains of his hometown. Earlier this […]
---
Siliconera Tuesday, May 31, 2022 3:00 PM
The Honkai: Star Rail second closed beta is on, and people once again get a chance to be the Trailblazer and ride the Astral Express to different places. I had a chance to go through a bit of the game. While I wasn't fortunate enough to get any five-star units, I did notice something it has in common with HoYoVerse's other titles. Even in its early phases, Honkai: Star Rail feels like it relies very heavily on its characters to interest players and move the story along.
Honkai: Star Rail starts with players following a mysterious woman named Kafka through the Herta Space Station. She and Silver Wolf are looking for an item Kafka calls the Cancer of All Worlds, a Stellaron. When they find it, Kafka proceeds to shove it into the the Trailblazer. Like Genshin Impact's Traveler, this is the player avatar. After some ominous words and suggesting the player will need to make a "choice," the two disappear. That's when Dan Heng and March 7th, Astral Express members, appear to save the day. The Trailblazer is an insomniac now on a space station besieged by the Antimatter Legion.
Of course, once you fall in with them, you don't just end up evacuating the station. Instead, when escaping with the two and fellow Astral Express member Himiko, the Doomsday Beast attacks. After the fight, the Trailblazer steps in front of March 7th to protect her, using the Stellaron to attack it. Welt Yang manages to stop the attack. And so, the player joins Dan Heng, March 7th, Welt, and Himiko on their journey across the stars to deal with Stellarons and the Antimatter Legion.
As someone goes through Honkai: Star Rail's initial introduction and the Trailblazer's first "mission" dealing with a Stellaron on Jarilo-VI, they're constantly meeting potentially playable characters. As with HoYoVerse's other games, it feels like there is an attempt to make them as interesting as possible in as little amount of time. (Perhaps because someone would need to head to the gacha for some or get others via various currencies in the shop?) For example, after meeting Asta, we see her willing to sacrifice herself for the sake of others against the Antimatter Legion's forces. She immediately cements herself as interesting, due to the heroic gesture. Herta and Welt have an element of mystery on their side. The former, because we're always only seeing her "puppets" on the station and she's revered as a genius. The latter, because HoYoVerse established going in that he's the same person as the Honkai Impact 3rd character. Sampo Koski is fascinating, as it's uncertain whose side he's really on due to his actions. Likewise, it is interesting to see people like Bronya and Himeko because are alternate reality versions of the Murata Himeko and Bronya Zaychik we know.
All these characters also make Honkai: Star Rail's turn-based combat seem promising. It calls to mind both Honkai Impact 3rd and Genshin Impact. It features a system that involves normal attacks, a special skill, an Ultimate, and passives. Each character also has an element associated with them in Honkai: Star Rail, which can be used to break an enemy's shields if they are weak to it and allow more damage to be dealt. You can have a character use a special skill, which can do something like defend, deal more damage, or hit a group. Passive abilities also are present in the form of a talent and technique. The former could be like March 7th's Girl Power, which will have her attack any enemy that hits an ally she's defending with her The Power of Cuteness skill. Her Technique, on the other hand, triggers if you have her as the active character on the field and attack it to gain the advantage in the fight. When the battle begins, one will be frozen.
So the key in each fight is to use characters to break opponents' shields. When you do, you can then deal more damage to them. So the Trailblazer's basic and skill attacks both deal Physical damage. Say you get to the fight against Bronya. When she has members of the Silvermane Guards around, you can't exploit her weaknesses. When they are dispatched, the Trailblazer could use any of their attacks to break down Bronya's armor. Though once armor is broken, it is only removed briefly. Players then need to launch a full assault to take advantage of the opportunity before it is restored. Which means like in other games, having a character from each element feels necessary. (You do get free ones to help with that, like March 7th, Dan Heng, Herta, Natasha, and the Trailblazer.) It also means that pulling for people you like due to their movesets or personality will absolutely be a thing. Which is expected from a gacha game.
From what I've seen, it feels like Honkai: Star Rail relies on the same concepts that drive other HoYoVerse games. There's a story with an "important" player character. This avatar will be a driving force and central figure. Other characters are designed to be attractive and compelling for various reasons. Some of which are tied to their usefulness in combat, determined by their element and moveset. We'll have to wait and see what happens with the final build. But for now, it seems like will rely on a familiar formula.
Honkai: Star Rail is in development for PCs and mobile devices.
The post Preview: Honkai: Star Rail Relies on Characters to Build Connections appeared first on Siliconera.
---
Siliconera Tuesday, May 31, 2022 2:30 PM
The elder Kofune sister is getting a figure next year. Good Smile Company opened pre-orders for the Summertime Rendering Ushio Kofune Nendoroid. She'll show up in January 2023 in Japan. After that, people should be able to find her in North America in March 2023. She'll cost ¥6,200/$56.99.
Ushio is wearing the swimsuit she appears in both in flashbacks and during the story in Summertime Rendering. You can display her both with and without the necklace Shinpei Ajiro gave her. She also comes with it as an accessory she can hold. She can be posed holding a plate of curry with rice and a fork too. As for her faceplates, she'll come with three. One features a gentle smile. The other offers an enthusiastic, wide smile. The final one makes it look as though she's angry.
Here's a full gallery showing off accessories and potential poses for this Ushio figure.
[gallery columns="5" ids="928685,928686,928687,928688,928684" link="file"]
She was one of multiple anime figures to show up at WonHobby G Spring 2022.
The Summertime Rendering Ushio Kofune Nendoroid will appear in Japan in January 2023 and in North America in March 2023. Pre-orders are open until July 20, 2022. Udon is releasing the manga outside Japan. The anime adaptation is streaming via Disney+.
The post Summertime Rendering Ushio Nendoroid Will Appear Next Year appeared first on Siliconera.
---
Siliconera Tuesday, May 31, 2022 2:00 PM
During WonHobby G Spring 2022, Good Smile Company showed off a NieR: Automata short hair A2 Nendoroid. Now, people can already place a pre-order for it. This latest A2 figure will show up in November 2022 in Japan. After that, it will appear in January 2023 in North America. She'll cost ¥6,600/$59.99. Also, as people might expect, she'll be compatible with the A2 Nendoroid that is already available.
As is typical for Nendoroids, the short hair A2 one will come with three face plates. One offers a neutral expression. Another features something of a melancholy smile. The third is a shouting one that could be used for combat poses. She'll also come with two weapons. One is the Beastlord large sword. The other is a pair of Type-3 Fists Combat Bracers.
Here's a closer look at this version of the A2 figure and her parts.
[gallery columns="6" ids="928674,928675,928676,928677,928679,928680" link="file"]
As a reminder, this is the second A2 Nendoroid. The first one is a long-haired variant of the character. It is already available.
The NieR: Automata short hair A2 Nendoroid will appear in Japan in November 2022 and in North America in January 2023. Pre-orders will be open until July 13, 2022. NieR: Automata is available for the PlayStation 4, Xbox One, and PC.
The post NieR: Automata Short Hair A2 Nendoroid Pre-orders Open appeared first on Siliconera.
---
PC Invasion - FeedDDD Tuesday, May 31, 2022 4:45 PM
Teamfight Tactics is Riot Games' auto chess game, bringing in units from the League of Legends universe. An important mechanic in this game is traits, which grant your team unique effects based on how many units of a certain trait are played on your board. Traits are one of the most important aspects of Teamfight Tactics and will dictate how you build your comp and what units you decide to play. New traits are introduced in each Teamfight Tactics set, and some introduce new mechanics while others remix old ones. One of the traits in Teamfight Tactics is the Guild trait. Traits force players to adhere to certain comps, as each trait adds a special ability to your units when you have multiple of the same trait on your board. Balancing traits is an important part of the game when building your team comp. It's important to know the traits, their effects, and the champions that belong to each one. How the Guild trait works The Guild trait in Teamfight Tactics grants uniqu...
---
PC Invasion - FeedDDD Tuesday, May 31, 2022 4:30 PM
Last Thursday, a quirky new Metroidvania titled Moo Lander dropped on PC. Developed by The Sixth Hammer, Moo Lander sees players fighting against dangerous cows in a mysterious alien world. Despite the game's goofy premise, the developers put a lot of effort and care into the visuals, as the hand-drawn look appears not too dissimilar to Ori and the Blind Forest or a Vanillaware title. Because of this, Moo Lander looks like much more than a simple gag game. If you want to see what kinds of interesting ideas Moo Lander offers, feel free to pick it up today. According to a press release, Moo Lander stars a nameless explorer who has to save their home planet by finding milk, the galaxy's strongest energy source. Of course, the Mighty Cows that guard this milk will not make this task easy, so the explorer will need to figure out how to tame them using their trusty flying saucer. Don't underestimate this herd of foes The Mighty Cows await at the end of the...
---
PC Invasion - FeedDDD Tuesday, May 31, 2022 4:15 PM
Teamfight Tactics is Riot Games' premier auto chess battler, pulling from famous champions featured in League of Legends. Each champion in Teamfight Tactics has a number of unique traits that give your champions in play a unique effect. Traits make up one of the core foundations of Teamfight Tactics, and they dictate how you build your comp and what units you play on your board. Riot Games like to mix things up and introduce new traits in every update, with some traits introducing new mechanics or remixing old ones. One of these new traits in Teamfight Tactics is the Astral trait. Traits are a complicated mechanic that force players to adhere to certain comps. Each unit belongs to two or three different traits, separated into at least one "Origin" and at least one "Class." Each trait has a special ability that is added to your units when you have multiple of the same trait on your board. For example, the "Astral" effect gives your team extra ...
---
PC Invasion - FeedDDD Tuesday, May 31, 2022 4:00 PM
For $62.30 USD, $69.99 USD, or $78.94 USD, you can buy the Fenix Airbus 320, PMDG 737, and Leonardo MD-80, respectively. These three payware jetliners released within weeks of each other for Microsoft Flight Simulator. That is the very same simulator some can initially play for just a dollar due to it being a part of the Xbox Game Pass service. Microsoft seems like it has no problem continuing to offer that promotion to newcomers. Even in the case of Xbox Game Pass Ultimate, that's only $14.99 USD spent per month to play Microsoft Flight Simulator, among other games. Those who do choose to buy the sim outright need only spend $59.99 USD. No matter how one accesses Microsoft Flight Simulator, the core sim itself is still notably cheaper than some of these new add-ons. Unlike full games, these add-ons only tend to go down in price after quite some time. In other words, within the next three or five years, if not more, those prices may not change much. And yet, simmers everywhere ha...
---
PC Invasion - FeedDDD Tuesday, May 31, 2022 3:30 PM
Monument Valley was originally a mobile game on iOS and Android from 2014 developed by Ustwo Games. It was followed up with Monument Valley 2 in 2017, and since then, we haven't seen much else from the series. But, as reported back in March, fans of these titles will be able to check them out on Steam soon. Monument Valley: Panoramic Edition brings both games to PC with all-new features on July 12. At its core, the Monument Valley games are relaxing puzzlers where players morph landscapes to create new paths. Each of their levels present the player with an interesting challenge. However, it wasn't just the puzzles themselves that scored the games praise. They also have a captivating art style that combines vibrant color schemes and minimalist 3D design. Monument Valley and its sequel both bring a unique approach to this sort of genre. Two of the best mobile titles come to PC Oftentimes, when a mobile game comes to PC, it can feel a bit awkward. I still have nightmare...
---
Tabletop Gaming News Tuesday, May 31, 2022 6:00 PM
---
Tabletop Gaming News Tuesday, May 31, 2022 5:00 PM
---
Tabletop Gaming News Tuesday, May 31, 2022 4:00 PM
---
Tabletop Gaming News Tuesday, May 31, 2022 3:00 PM
---
Player Assist | Game Guides & Walkthroughs Tuesday, May 31, 2022 6:06 PM
Exterminate those pesky bugs. VALORANT is barely two years old as of today, making it a pretty new game when you consider that Counter-Strike: Global Offensive is a decade old by now. Games like CSGO already had a ton of time to fix bugs and errors that appear in-game. Nevertheless, some bugs still surface now […]
---
Player Assist | Game Guides & Walkthroughs Tuesday, May 31, 2022 5:00 PM
No two Elden Ring boss fights are the same. They might strike a few similarities but never identical, emphasizing the uniqueness of each boss. It's a truly incredible feat for a game with 120 boss fights. Of the said unique bosses is Elemer of the Briar, an incredibly deadly and daunting boss, thanks to his […]
---
Player Assist | Game Guides & Walkthroughs Tuesday, May 31, 2022 4:00 PM
Now Franklin has to eat a small snack or take a quick nap before running around Los Santos. Realism mods are pretty popular for GTA 5, which isn't all too surprising – games from the recent decade have all tried to depict some sense of realism in one way or another. It makes sense for […]
---
Player Assist | Game Guides & Walkthroughs Tuesday, May 31, 2022 3:00 PM
If you have played Elden Ring for longer than an hour, you will notice the overwhelming amount of dragon enemies on the map. From young dragons withering away with the Scarlet Rot, to the iconic colossal-sized white dragon snoozing in Greyoll's Dragonbarrow, there are a handful of these mythical beasts around The Land's Between. Nevertheless, […]
---
MonsterVine Tuesday, May 31, 2022 6:00 PM
When you look at MultiVersus, you probably immediately notice its insane roster and Smash Bros.-like concept. I wouldn't fault you for thinking such a weird mash-up is little more than a cash-in based on nostalgia and memes. And in a way, it kind of is, but the core of MultiVersus is surprisingly strong given the […]