---
GamersHeroes Wednesday, November 15, 2023 9:50 PM
Take a deeper look into Rocksteady Studios' Suicide Squad: Kill the Justice League with the first episode of WB Games and DC's video series. Called "Suicide Squad Insider," the first episode of this series focuses on its core gameplay mechanics, narrative elements, and open-world Metropolis, among other topics. Insight and commentary are provided by the …
The post Suicide Squad Insider 01 Released appeared first on GamersHeroes.
---
GamersHeroes Wednesday, November 15, 2023 3:16 PM
---
Kotaku Wednesday, November 15, 2023 6:25 PM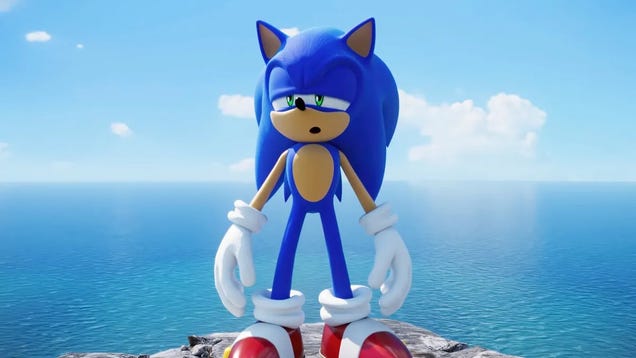 Workers at Sega of America say the publisher behind Persona, Yakuza, and more beloved gaming franchises is trying to lay them off as retaliation for unionizing. A new unfair labor practice filed by the Communications Workers of America accuses Sega of forcing employees into a meeting where they were told their jobs…
---
Kotaku Wednesday, November 15, 2023 5:30 PM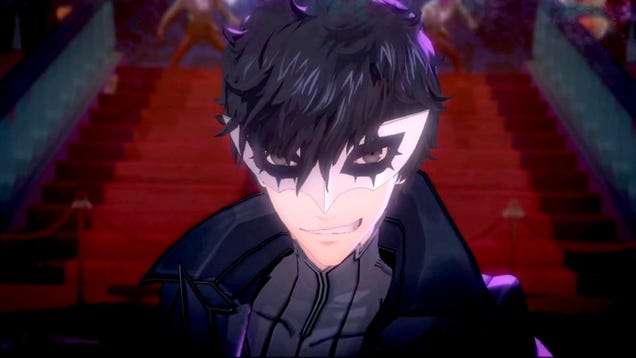 Developer-publisher Atlus is reportedly raising the annual salaries of its Japanese staff by 15 percent, a move that is the total opposite of what's been happening across the U.S. labor market (and the games industry specifically) for months now.
---
Kotaku Wednesday, November 15, 2023 5:00 PM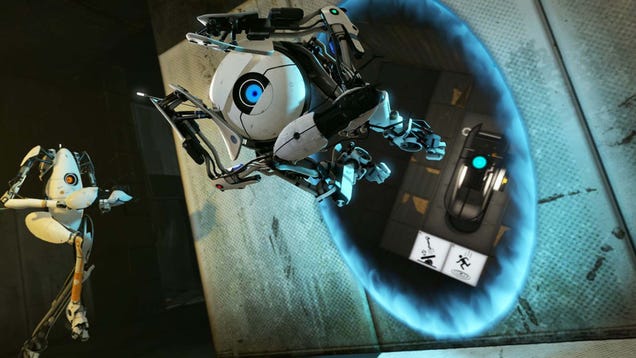 On November 16, Valve will let folks purchase a new Steam Deck OLED Limited Edition model, which features all the upgrades of the base OLED version of the portable PC, but with some extra cosmetic details, too. And to help folks actually get a chance to buy this thing, Valve is implementing some safeguards to slow or…
---
Kotaku Wednesday, November 15, 2023 4:00 PM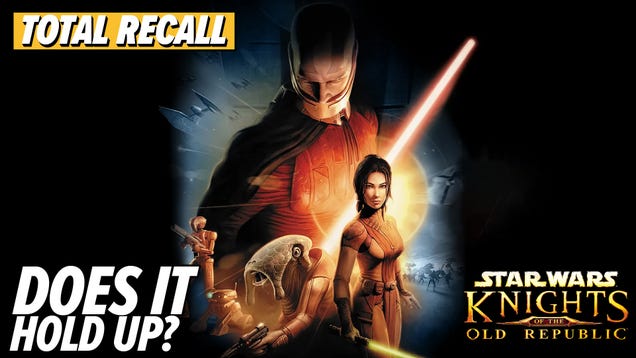 ---
Kotaku Wednesday, November 15, 2023 3:15 PM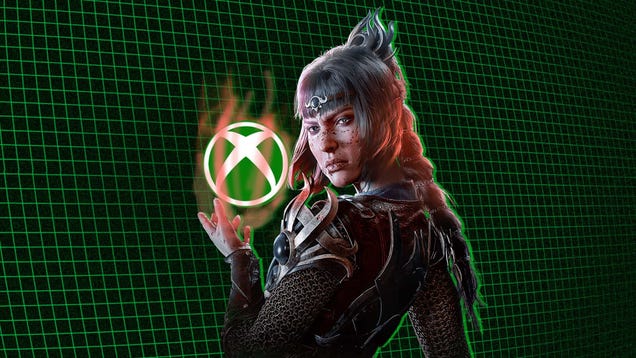 After running into some certification issues bringing Baldur's Gate 3 to Microsoft's ecosystem, developer Larian Studios has announced that the popular Dungeons & Dragons-based role-playing game is "on track" for a December release on Xbox consoles a couple months after its August 3 launch. What's more, the specific…
---
PCGamesN Wednesday, November 15, 2023 6:29 PM
Remnant 2 is one of the most intriguing soulslike releases, thanks to the original game's stellar reputation and now the sequel's high rating. Gunfire Games has crafted a worthy follow-up to its 2019 RPG and then some. Players have awaited the game's recent DLC, The Awakened King, and its subsequent update, but they never would've expected one of the additions accompanying the new content. If you play Remnant 2 on its Apocalypse difficulty, this patch is for you.
Remnant 2 archetypes
,
Remnant 2 review
,
Remnant 2 bosses
---
PCGamesN Wednesday, November 15, 2023 5:03 PM
What are the best ATS mods in 2023? The cult -favorite trucking game is still going strong since its release all the way back in 2016. Luckily, there's a fervent modding community behind ATS to this day, meaning you can update the base game with everything from dynamic weather effects to new truck companies and brands. Given how long the game has been out at this point, finding the very best ATS mods can be a little bit tricky in 2023. But that's where we come in.
Here's our picks for the best American Truck Simulator mods to download in 2023. We've tried to include a good variety of mod types, from visual improvements, to mods that will change aspects of the popular simulation game like navigation and in-game economy/prices.
---
PCGamesN Wednesday, November 15, 2023 4:58 PM
Is Kingdom Hearts on Steam? The epic series that follows iconic Disney characters like Mickey Mouse, Donald Duck, and Goofy Dog was finally ported to PC back in 2021, but the Kingdom Hearts games can't be found anywhere on Steam.
Starting life as a PlayStation 2 exclusive over two decades ago, the Disney games are beloved by both children and adults raised on a mix of cartoons and turn-based RPGs. Trying to play all of these games in release order used to be a pain as the spin-offs were on different platforms, but the 2021 PC release comes with the 1.5, 2.5, and 2.8 Remix editions to bring players up to speed with any missing story elements.
MORE FROM PCGAMESN:
The best RPGs on PC
,
The best anime games on PC
,
The best PC games
---
PCGamesN Wednesday, November 15, 2023 4:25 PM
Minecraft is only getting bigger and better as time goes on, with frequent updates and new content dropping from Mojang. One of the most exciting patches is coming up, the 1.21 update, adding a variety of content from new mobs to blocks. One of the cutest additions, a stormy hostile mob known as the Breeze, is now here alongside the game's new Trial Chambers and the Trial Spawner in the latest playable Minecraft preview, version 1.20.60.20.
MORE FROM PCGAMESN:
Minecraft seeds
,
Minecraft skins
,
Minecraft mods
---
Rock Paper Shotgun Latest Articles Feed Wednesday, November 15, 2023 3:34 PM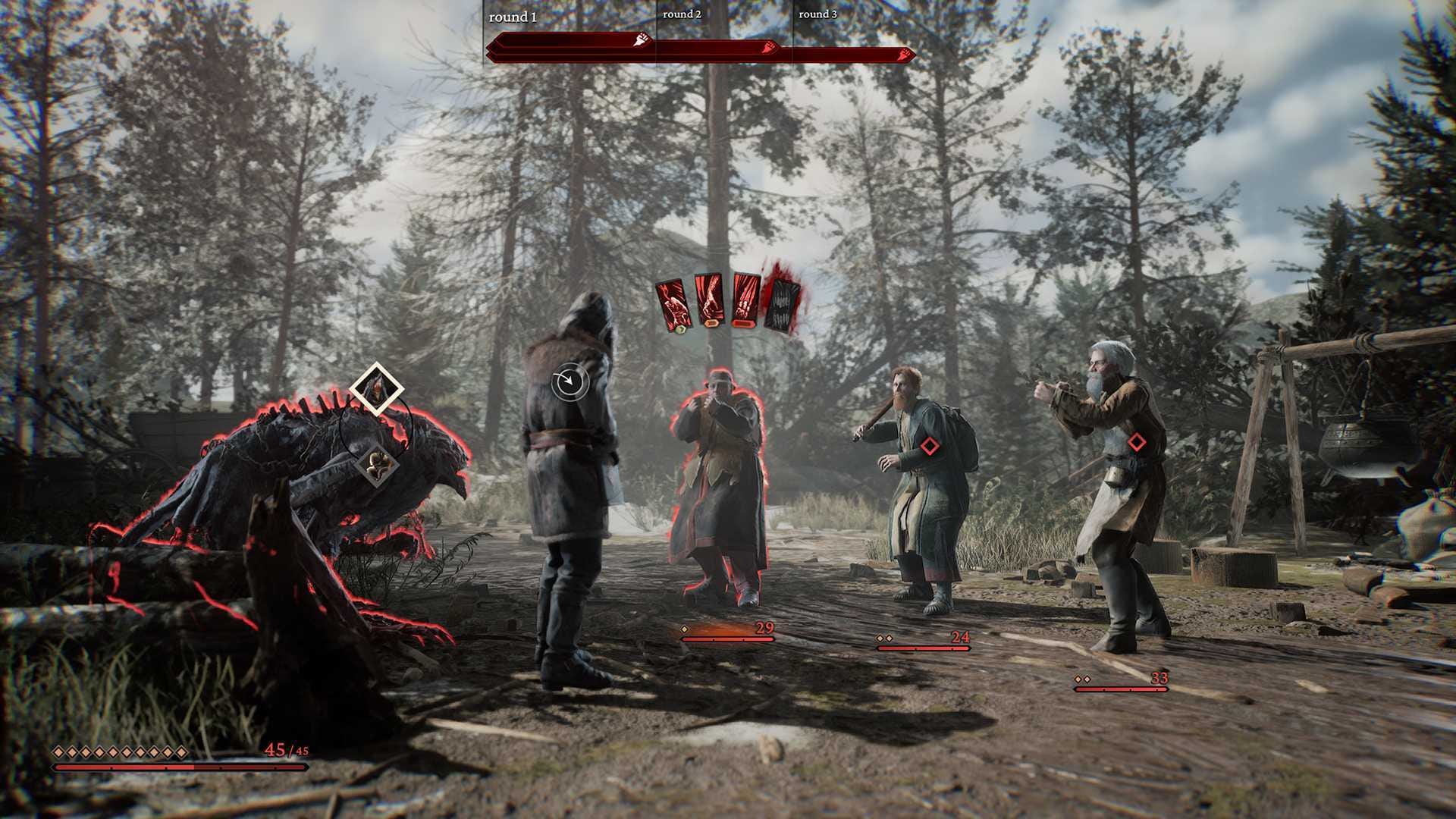 Mystical dark-fantasy RPG The Thaumaturge has been delayed into next year, as its developers say they'll need until February to polish up the story-driven game to the standards they're aiming for.
---
Siliconera Wednesday, November 15, 2023 7:00 PM
The first volume of Full Metal Panic Family will come out on January 19, 2024. This is a light novel series that takes place twenty years after the original series, focusing on Sousuke and Kaname raising their kids. [Thanks, KaroshiMyriad!]
Fantasia Bunko, the publisher, has described this as a "shocking" new series. The book will cost 748 JPY ($4.95) and will contain 256 pages. You can pre-order it via Kadokawa. Here is the full plot summary as it appears on Kadokawa's website:
Full Metal Panic is back! Here is the start of a shocking new series! About twenty years after its emotional climax, Sousuke Sagara and Kaname Chidori have turned from high schoolers to proper adults. Not only that...but they're also a loving couple raising kids together?! This is the start of a new Full Metal Panic series, focusing on Sousuke and Kaname now that they're a family.
Shoji Gatoh, who originally wrote Full Metal Panic, is the author. Full Metal Panic originally ran from 1998 to 2011, and during that time, it spawned various adaptations such as several anime and manga series, as well as games.
The plot of Full Metal Panic follows Sousuke Sagara, who is secretly a member of an anti-terrorist private military organization. His job is to protect Kaname Chidori, who is targeted by a number of different organizations. Because of Sousuke's unique past, he was unable to fit in at school, but he eventually grows close with Chidori.
The sequel to Full Metal Panic, Full Metal Panic Family, will come out on January 19, 2024, in Japanese bookstores such as Kadokawa.
The post Full Metal Panic Family Will Come Out in January 2024 appeared first on Siliconera.
---
Siliconera Wednesday, November 15, 2023 6:30 PM
Bandai Namco has listed all of the updates that will arrive in Blue Protocol as part of its Version 1.02.100 patch. You will also be able to see the updates via the #13 livestream, which is available on YouTube.
For starters, there will be three new significant updates. The first is the addition of Limit Breaks. This is when you change an equipment's parameters by feeding it dupes of itself. You'll only be able to Limit Break weapons, Battle Echoes, and Equipment Echoes. Limit Breaking a Battle Echo in particular, will change the effect of the Summon Skill.
There will also be an increase in how many Tactical Skills you can set on a character. Prior to the update, you could only have four. Afterward, you can have eight as long as you level up your Class Level past 8. Thanks to this change to the Tactical Skills, key bindings will be changed.
You will need to go into your settings and adjust the key configuration if you had it set in a particular way. Another change to the class system is that you will now get experience even after you max out a class. Once you reach a certain level, you'll get an Exceed From item that you can exchange for items.
Finally, there will be some changes to rewards and penalties. You'll take less time to revive (10 seconds instead of 20 seconds) and respawn with more HP than before (50% from 10%). You also will no longer suffer debuffs for a minute if you die after taking fall damage or if you respawn after no one helps you within the time limit.
As for rewards, there will be a higher chance of getting treasure chests, as well as more enemies you can get it from. You'll also be able to get Equipment Echoes as drops. You can check out the new costumes for Christmas that you'll be able to get in the game in the gallery below:
You can also get emotes as rewards depending on how many times you spin a specific gacha. 10 times on a Costume Gacha will earn you a Cool Blow Kiss Emote. 20 will get you a Cute Blow Kiss emote. 10 times on a Mount Gacha will get you a Funky Blow Kiss Emote, and 20 times will get you a Sexy Blow Kiss.
Another addition that will go live next month is the inclusion of Defense Line. In this mode, you'll play with seventeen other players to defend a blue wall, fighting monsters that spawn from crystals on the map. You can destroy the crystals to slow down the monsters' advance as well. More details on this mode will come out closer to its release date.
Blue Protocol is readily available on the Windows PC in Japan, and the PS5 and Xbox Series X versions will come out later in Winter 2023. The worldwide release for the PS5, Xbox Series X, and Windows PC will be sometime in 2024.
The post Blue Protocol V.1.02.100 to Add Limit Breaks appeared first on Siliconera.
---
Siliconera Wednesday, November 15, 2023 6:00 PM
Cover has listed its guidelines for derivative games revolving around its talents, as well as set up the brand "Holo Indie." The announced guidelines are aiming to support creators in the long run.
Under Holo Indie, independent or solo developers who create their own games based on Hololive's existing IPs will be able to earn money from them. They will also appear on Steam. This will create a positive feedback loop in which indie Hololive games generate discussion and interest in Hololive, and indie developers feel encouraged to make games because there is a monetary reward.
Holo Parade will be the very first game from Holo Indie, which will serve as an example for future developers. User "Roboqlo" developed this project. It's a simple tower defense game in which you can gather and raise sixty-five characters from the various Hololive branches. It'll come out on December 1, 2023, via Steam.
If you want to make games under Holo Indie, there are terms and guidelines to follow. You can read the complete list via Hololive's general terms of usage. The main request for games specifically is to not infringe on a third party's copyrights. For example, if you want to include music in the game, you have to compose it yourself or find non-copyright tracks.
You must also register your game via this Google Document to be a part of Holo Indie, especially if you plan on releasing your project for profit.
Holo Parade, the first Holo Indie game, will come out on December 1, 2023, for the Windows PC via Steam. Some other existing fan games based on Hololive include Idol Showdown and Holocure.
The post Holo Indie Will Let Developers Make Money From Hololive Games appeared first on Siliconera.
---
Siliconera Wednesday, November 15, 2023 4:56 PM
Tamashii Web will open up pre-orders of Figuarts Mini figures of Alphen, Shionne, and Dohalim from Tales of Arise. Pre-orders will start on November 21, 2023, and the collectibles will be released in April 2024.
There's no information as of yet in regards to where you'll be able to buy the Alphen, Shionne, and Dohalim Tales of Arise figures. Usually, you can get Tamashii Web items via its physical stores or online shop. Whether it offers international delivery or not depends on your region and the item.
More details on delivery for these figures, in particular, will be available via the Tamashii website once pre-orders open. You can get a closer look at the Tales of Arise collectibles in the gallery below:
Figuarts Mini figures can fit in the palm of your hand and come with ball joints so that you can adjust the pose somewhat. The Alphen figure is wearing his Gahm Arthalys costume, while the Shionne one is wearing her L'Aze Phiarquis outfit.
In Tales of Arise, you could get these outfits automatically by simply progressing through the main story. Each figure costs 2970 JPY (this number includes the tax), which would be approximately $19.60.
The Tales of Arise Alphen, Shionne, and Dohalim Figuarts Mini figures will open up for pre-order from November 21, 2023. Tales of Arise and the Beyond the Dawn DLC are now available on the PS4, PS5, Xbox One, Xbox Series X, and Windows PC.
The post Mini Tales of Arise Figures to Appear in April 2024 appeared first on Siliconera.
---
Siliconera Wednesday, November 15, 2023 3:45 PM
It's that time of year when you may start making your gift wish list or searching for games and consoles to add to your Nintendo Switch holiday shopping list, and we're once again here to guide you. As usual, we have an array of recommendations for things you or people you love might want this year.
Which Switch Bundles are available for the 2023 Black Friday holiday shopping season?
There are two specific bundles released this year, but only one involves a system. The console this year is a $349.99 Super Smash Bros Ultimate Nintendo Switch OLED Black Friday bundle. That gives you a console with a special design based on the game, a code to download the fighting game, and three months of Nintendo Switch Online.
The other bundle offers a way to get Joy-Cons with a game. For $99.99, you can get a digital copy of Super Mario Party and a pair of red and blue controllers. As the controllers are normally $79.99 and Nintendo sells the title for $59.99, it's a bit of a savings.
As a reminder, there are also still some ever-present options. One is the $299.99 standard Switch Mario Kart 8 Deluxe bundle. There are also the $199.99 Switch Lite systems, though those don't have removable Joy-Cons.
Guide to Nintendo Switch games that make a great holiday gift for anyone
So some games are just generally great! They're fun for folks regardless of their skill level. Anyone can jump in and find something to enjoy about them.
Nintendo Switch games that make a great holiday gift for more advanced or niche players
These games are a bit more off the beaten path. Yes, anyone could theoretically get one and absolutely love them! However, due to their genres or certain elements, they may require a familiarity with certain mechanics, series, or gameplay elements.
Fun novelties that are Switch-adjacent
If someone already has a Switch and enjoys playing in handheld mode, a Nitro Deck could be a good option. It's $59.99 and acts as a controller for standard and OLED models. It features snappier controls, some buttons you can remap, and a comfortable grip. You can also use it as a controller if you are using the system docked, or have it display your system.
It might also be fun to pick up some soundtracks for folks, especially if they like vinyl. For example, iam8bit sells Johto Legends. It is a two-record set of Pokemon Silver and Gold music for $42.99. Procyon Studio also recently released the Xenoblade Chronicles Definitive Edition Original Soundtrack. That's ¥5,500 (~$36).
There have also been a lot of Pokemon plush released lately. For example, there's a whole line of Squishmallows ranging from about $20-40 in price, depending on their size. Pikachu, Gengar, Togepi, Snorlax, Piplup, Winking Pikachu, and Santa Hat Pikachu are all available. The Pokemon Center is selling holiday ones again too, which include the $39.99 Pikachu with Santa hat and cape, $27.99 Piplup with Mantype with red and green accessories, $24.99 Psyduck with Santa hat and gift bag, and $24.99 holiday Pawmi. There are also $14.99 stocking keychain plush with Fuecoco, Pikachu, Quaxly, and Sprigatito.
The post Siliconera's 2023 Nintendo Switch Games Holiday Gift Guide appeared first on Siliconera.
---
PC Invasion - FeedDDD Wednesday, November 15, 2023 6:44 PM
You'll take a number of photos as you play through Like a Dragon Gaiden, including several of them on behalf of a woman you meet in a bar. Here is our guide telling you where to find and photograph the cafe in South Shofukucho in Like a Dragon Gaiden. Like a Dragon Gaiden – where to find and photograph the cafe in South Shofukucho In Stijl Bar, you find a woman standing against the wall along the room's back side. When you talk to her the first time, she offers the first of several missions wherein you must photograph certain objects around Sotenbori. The final mission she offers asks you to photograph a cafe. You'll find the cafe in South Shofukucho, near Akame's Hideout. Screenshot: PC Invasion The above screenshot indicates the precise location of the cafe. As you leave Akame's Hideout and start forward, there's an outdoor cafe directly ahead of you called Cafe Ground. This is the cafe the woman means, wh...
---
PC Invasion - FeedDDD Wednesday, November 15, 2023 6:10 PM
You will need to photograph a lot of different objects in Like a Dragon Gaiden, and in one case you need to photograph some kids. Here is our guide telling you where to find and photograph the kids playing Pocket Circuit in Like a Dragon Gaiden. Like a Dragon Gaiden – where to find and photograph kids playing Pocket Circuit Pocket Cars can be a big part of the Like a Dragon Gaiden experience, if you'll let them. The game introduces them fairly early in the campaign, and you'll find a few related activities during your time in Sotenbori. One woman is unsure whether the popular hobby is healthy for her child, and wants proof to ease her fears. To find and photograph the kids playing Pocket Circuit, you need to head to CourStar. Screenshot: PC Invasion You can check your map to find the CourStar business if you like, but that's not necessary. If you're talking to the woman who wants the picture, just look to her right (you...
---
PC Invasion - FeedDDD Wednesday, November 15, 2023 6:09 PM
Who would have thought that the deadliest thing in the game would be man-made? Huh. Here is how to disable Turrets in Lethal Company. Lethal Company: How to disable Turrets While facing Bracken, Forest Keepers, and even the Ghost Girl in Lethal Company can be horrifying and extremely difficult, there is nothing worse than opening a door and finding Turrets that will blast you to oblivion. Getting lighted by the orange lights of death is no joke, and despite your efforts, the Turrets will shoot you before you can get behind them most of the time. So, how can you disable them? Well, by turning them off, of course! You see, Lethal Company is a game that, while you can certainly attempt to play by yourself, is a game for player parties that communicate with each other. This will not only result in hilarious situations involving ridiculous deaths and the occasional jump scares but also enable team coordination and increase survivability if the team is in sync and not p...
---
PC Invasion - FeedDDD Wednesday, November 15, 2023 5:15 PM
Alohomora is a spell in Hogwarts Legacy that allows you to pick locks and access hidden areas. Unlike other skills that you need to equip and swap, it's a built-in function and a core mechanic, though it comes mid-way through the campaign. I wish there was an easier way to unlock Alohomora in Hogwarts Legacy, but alas, this is the only way. Whether you want to unlock Alohomora level one, two, or three, here's our Hogwarts Legacy guide to help you get Alohomora to unlock doors in the game. Hogwarts Legacy guide – How to get Alohomora to unlock doors and chests First, I'll teach you when you learn the basic Alohomora spell. After that, I'll tell you how to get Alohomora level three and I'll even point you to our guide to help make the process easy. Learning the Alohomora spell The Hogwarts Legacy Alohomora spell can unlock doors and chests, but you do need to progress further in the campaign. Basically, you'll...
---
PC Invasion - FeedDDD Wednesday, November 15, 2023 5:04 PM
Roblox over the years has been getting more expansive such as going on console. More people are getting their hands on the game, which results in making it even more popular. One of the new things you can do is talk. But that's not all, you can also call people on Roblox, and we'll show you how to do it. Roblox: How to call people Right now, it's only available through a demo version. But with the friend tab being called Connect, expect the feature to roll to the entire game soon. The first thing you want to do is go through the Roblox Connect Demo. Related: How to sign up for the Meta Quest Roblox VR Open Beta Once you've downloaded the program, open it up and navigate to your friend panel. It should pop on the left-hand side of the screen. Note: You can only call people, you're friends with. It's a way to not get random calls from strangers and for your safety. When that panel opens up, select whichever friend you want to call, an...