---
Kotaku Wednesday, December 28, 2022 3:40 PM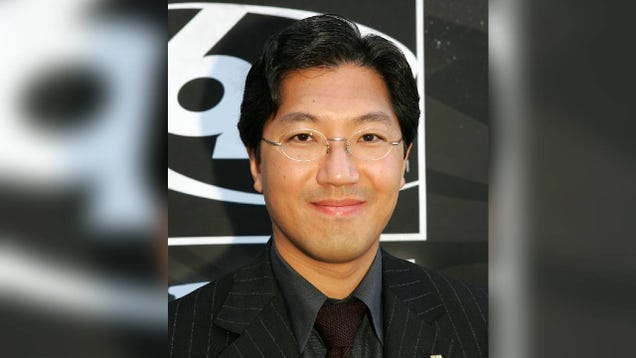 Last month, the legendary co-creator of Sonic the Hedgehog was arrested for allegedly purchasing shares in a Dragon Quest development studio before their announcement. A month later, he was arrested a second time for reportedly buying stock in a Final Fantasy company in a similar fashion. Yesterday, Tokyo prosecutors…
---
Kotaku Wednesday, December 28, 2022 2:45 PM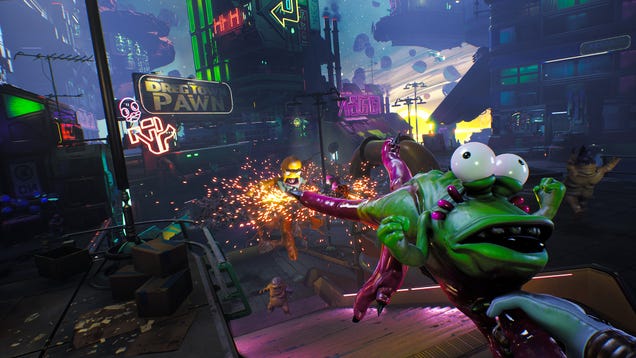 Have you ever found yourself paying for over-salted food and overpriced drinks at an Applebee's and thought: "What if I just stayed here…forever?" Well, a bug making the rounds in the Rick and Morty-adjacent shooter High On Life is allowing such a macabre fantasy to come true.
---
Kotaku Wednesday, December 28, 2022 1:25 PM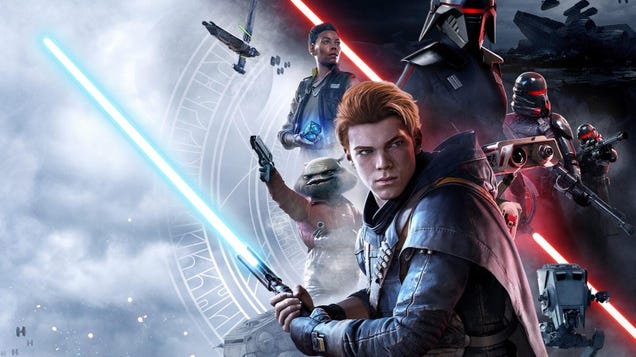 Respawn's excellent action-adventure adaptation Star Wars Jedi: Fallen Order leads another loaded month of free games for the cheapest tier of Sony's PlayStation Plus subscription service. This is great news for everyone who still needs to finish it ahead of Jedi: Survivor's launch in March. It's less great news for…
---
Kotaku Wednesday, December 28, 2022 12:50 PM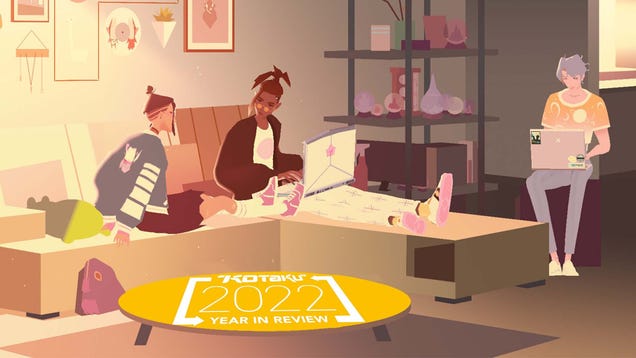 Wow, it's the end of 2022 already? Maybe this is always the case, but the first half of the year felt so slow, it felt like this year would never end.. However, once August rolled around, I swear I blinked and it was December. Where'd the time go? Anyway, in these last 12 months, despite worrying that I haven't played…
---
Kotaku Wednesday, December 28, 2022 11:50 AM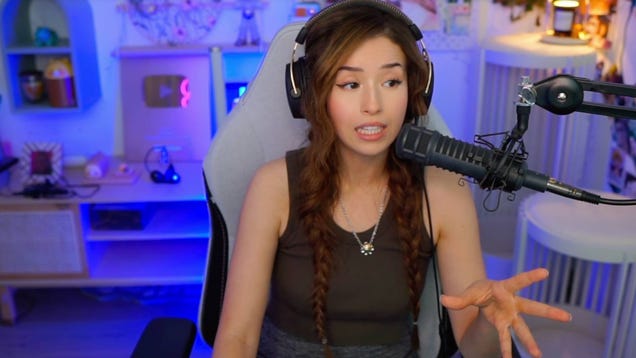 One of the biggest female streamers on Twitch wants to take a harder stance on revenge porn—nude photos that are posted online without their owners' consent. Imane "Pokimane" Anys said in a recent Twitch stream that it should be "illegal" to possess nudes without their owners' consent, and that she wanted to work…
---
Kotaku Wednesday, December 28, 2022 10:35 AM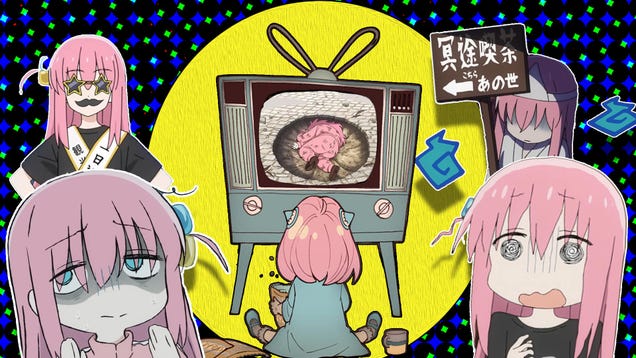 ---
Kotaku Wednesday, December 28, 2022 9:44 AM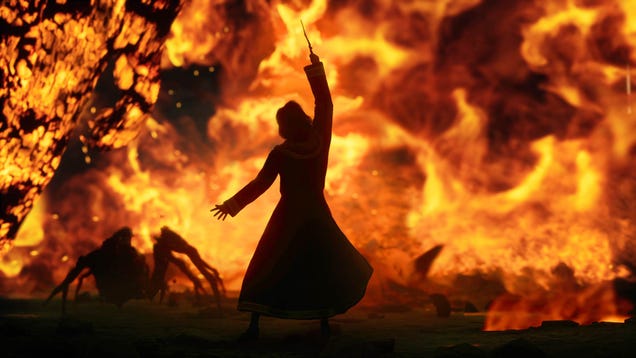 The Harry Potter books, and the universe they spawned, are beloved by millions. It's so unfortunate, then, that the franchise's creator, author J.K. Rowling, has repeatedly proven herself to be the worst kind of anti-transgender bigot. That bigotry is in the spotlight once again as the big-ticket Harry Potter game …
---
PCGamesN Wednesday, December 28, 2022 12:04 PM
Last year, I was beyond excited to play Halo Infinite on PC when it launched. I never had the opportunity to play a new game in the series with a keyboard and mouse, as during my peak Halo years, the game was Xbox-exclusive. However, although Halo Infinite is currently the most played multiplayer shooter in my Steam library, clocking in at around 400 hours, I have barely touched it for three months and counting.
As much as I've now gone off Halo Infinite, the core gameplay is still the most fun I've had with an FPS game since Halo Reach. There's just something that clicks with its straightforward gameplay loop, but hard-to-master skill set. One of my friends, who I'll refer to as a 'dedicated Spartan', used to play competitively, and soon I was asking him how to up my game and improve my K/D ratio. With his advice a new skill ceiling felt attainable, and that was exciting.
Halo Infinite system requirements
,
Halo Infinite Bosses
,
Halo Infinite ranks
---
PCGamesN Wednesday, December 28, 2022 11:00 AM
First-person shooters are a staple genre for PC gamers, but it's no secret that innovation in the space has slowed in recent years. More and more games are choosing to focus on tried-and-true concepts or chasing the latest trends – we're looking at you, battle royale games.
---
PCGamesN Wednesday, December 28, 2022 2:30 PM
Want to know how to beat the Elden Ring bosses in order? The most defining moments in any of the Soulslike games are the tough boss fights. They can be tricky for several reasons: some are hard to hit consistently, and others can squash you with just one attack.
Despite having hundreds of monsters, you only need to beat 12 Elden Ring bosses in this order to finish the game. Any region can have up to 19 fights, so in addition to a list of mandatory boss encounters, you'll also find an extensive list of all of the main Elden Ring bosses, where you can find them, and what items they drop when you beat them.
It's worth noting that, generally speaking, as you hunt them down, dungeon bosses are not as hard to kill as the major bosses. However, there are exceptions, so upgrading the Flash of Wondrous Physick with Elden Ring crystal tears can make all the difference.
MORE FROM PCGAMESN:
The best Elden Ring builds
,
Elden Ring bosses
,
The best Elden Ring classes
---
PCGamesN Wednesday, December 28, 2022 2:21 PM
Searching for the best Elden Ring builds? The first 20 levels shape your entire Elden Ring class, so selecting your stats carefully is important. While it may be tempting to place some stat points into faith as an Astrologer, you're probably better off committing to the full sorcery build in order to maximise your damage in the late game.
But what are the best Elden Ring builds? Well, some loadouts - such as the Hoarfrost Stomp build - aren't as powerful as they used to be, but new ones are rising to take their place, such as Swarm of Flies. If you've found that your build has been nerfed, never fear - grab a certain Elden Ring Great Rune, and you'll be able to unlock character respec, and you can simply create a new one!
Elden Ring's deep character customisation options make this one special RPG game, but if you're looking to destroy your enemies with ease, you need to create a powerful Tarnished. Here's what you need to create the best Elden Ring builds, including where to allocate your stat points and which items, such as the best Elden Ring weapons, you need to find.
MORE FROM PCGAMESN:
The best Elden Ring builds
,
Elden Ring bosses
,
The best Elden Ring classes
---
PCGamesN Wednesday, December 28, 2022 2:37 PM
The latest Soulsborne game is finally here, but before you dive into the mind of director Hidetaka Miyazaki once again, you need to know if your rig can handle the Elden Ring system requirements. The bad news is that it might tax lower-end or aging systems by asking for 12GB of RAM. The good news is that it isn't quite as demanding on graphics cards as you might expect.
Elden Ring supports a maximum resolution of native 4K, HDR, and frame rates of up to 60fps. Unfortunately, it appears that FromSoftware has implemented a frame rate cap, as it did previously with its previous game, Sekiro: Shadows Die Twice. As usual, this is circumvented through mods, and they're not difficult to install.
MORE FROM PCGAMESN:
Best SSD for gaming
,
How to build a gaming PC
,
Best gaming CPU
---
Rock Paper Shotgun Latest Articles Feed Wednesday, December 28, 2022 2:08 PM
SanDisk's capacious 512GB Ultra drive is down to £36.99 at their UK web store, offering nearly a 50% savings off its RRP. This is a great pickup for Steam Deck or Switch owners, but of course this memory card would also work in phones, tablets, action cams and so on too - there's even a full-size SD card adapter included.
---
Rock Paper Shotgun Latest Articles Feed Wednesday, December 28, 2022 1:56 PM
Duronic do a good range of electricals, and today the only one I've actually bought is reduced on Amazon: a 12-gang power tower, basically a power extension lead with a supportive base that points the unit towards the sky. This particular model normally costs £18, but today has been reduced to £14.99.
---
Rock Paper Shotgun Latest Articles Feed Wednesday, December 28, 2022 12:00 PM
I've been looking back over an entire year of RPS reviews and, well, we've written a lot. Over the past twelve months, the RPS treehouse and our merry band of freelancers have reviewed 168 games in total - and that includes early access reviews, PC-port reviews, group reviews, reviews-in-progresses, and your common or garden fully-fledged reviews. 168! Damn. Even though game releases are still suffering from pandemic pushbacks, 2022 has been a busy year for games. There wasn't a huge number of big name releases - although the ones that did come out were plenty big enough - but, as always, we've had a wealth of wonderful indies releasing all year round, and we scooped up as many of them as we could.
Out of all the games we've given any kind of review treatment throughout the year, only a handful of them recieved RPS's coveted Bestest Best badge; just 22, to be exact. I've gathered them all in one big round-up bundle below (there are round-ups of our favourite bits from other sections of the site, too), and they make a great collection of games. Have a scroll and click on any that take your fancy for the full review. Enjoy!
---
Twinfinite Wednesday, December 28, 2022 3:28 PM
Flyin' Ryan keeps on getting those eyeballs.
---
Twinfinite Wednesday, December 28, 2022 3:11 PM
Become a star with CloverWorks' new idol anime.
---
Twinfinite Wednesday, December 28, 2022 12:33 PM
Woo, how Extraordinary.
---
Twinfinite Wednesday, December 28, 2022 12:30 PM
Time to watch a fun 1970s mystery film.
---
Twinfinite Wednesday, December 28, 2022 10:30 AM
Lots of RPG goodness to come in 2023.
---
Twinfinite Wednesday, December 28, 2022 10:00 AM
God of War Ragnarok's bosses will put you through your paces.
---
Twinfinite Wednesday, December 28, 2022 10:00 AM
A new year brings a new swath of shows to check out.
---
Siliconera Wednesday, December 28, 2022 3:30 PM
2023 will be the 20th anniversary of the La Corda d'Oro otome game series, and Koei Tecmo is coming up with various campaigns for its fans. This information comes from an interview with Mei Erikawa, who is the brand manager for Ruby Party. Ruby Party is a woman-based game development team that is under the Koei Tecmo Holdings umbrella. [Thanks, Famitsu!]
Since Koei Tecmo is still in the process of planning what it wants to do for the 20th anniversary of La Corda d'Oro, we do not have much information on what to expect. There will likely be something in La Corda d'Oro: Starlight Orchestra, which is the mobile game for the series.
In unrelated news, Ruby Party will "start a new challenge." This might mean a new game or franchise.
La Corda d'Oro first came out for Windows PC in September 2003 and is an otome game series. There is also a manga and television series for it. Some entries follow the story of Kahoko Kino, who is a student at Seiso academy and the owner of a magical violin. She competes in a musical competition and finds herself becoming friends (and more) with the other musicians she competes with.
For the 20th anniversary of La Corda d'Oro in 2023, Koei Tecmo plans on doing something special for the series. More information will appear later.
The post Otome Game La Corda d'Oro 20th Anniversary's Will Involve Events appeared first on Siliconera.
---
Siliconera Wednesday, December 28, 2022 3:00 PM
The line between console and PC got even blurrier in 2022, with the Steam Deck making the platform a popular portable option. So our picks for PC Game of the Year 2022? Yeah, they're not all the sorts of games you're used to seeing make the platform their preferred home. Read on for our selections. (And tell us your personal favorites in the comments!)
These awards represent the consensus of the Siliconera staff. For more of the year's award selections, check out our Game of the Year 2022 archive.
Winner: I Was A Teenage Exocolonist
If you're a good fit for Exocolonist's hyper-online writing style, you'll love digging into the visual novel's dozens of hours of conversations and nearly 30 endings. It certainly has a point of view and isn't afraid to preach about it. Still, we think its merits far outweigh its flaws, and it's worth your time and attention. That earns it our PC Game of the Year 2022 award!
Cult of the Lamb
Publisher Devolver Digital's catalog is so chock-full of games with style and attitude that sometimes it's tough to keep up! But Cult of the Lamb, from developer Massive Monster, still manages to stand out. Engaging mechanics! A signature character! Its particular charms have developed it a, well, cult following, and with good reason.
Signalis
Horror adventure Signalis crafts narrative moments with clear influence from other tales in the genre, but does it with its own personality and style. And it rewards playing through again and again, revealing new secrets as you further explore its world. For more on the game's particular charms, read Kazuma's review.
What are your PC Game of the Year 2022 selections? Let us know in the comments! And stay tuned for more of Siliconera's GotY 2022 awards, including our overall top selection.
The post Siliconera's PC Game of the Year 2022 appeared first on Siliconera.
---
Siliconera Wednesday, December 28, 2022 2:30 PM
The Fire Emblem Heroes New Year's banner is about to appear, and this year the majority of the included characters are original ones from the story. Specifically, it focuses on folks from Book 6. However, in a nod to 2023 being the year of the rabbit, both Panne and Yarne from Fire Emblem Awakening also appear. The banner will appear on January 1, 2023.
The Fire Emblem Heroes Special Heroes Gods Renewed New Year's Banner features Ash, Elm, Panne, and the Duo Unit Askr with Embla. While Ash, Elm, and Askr with Embla will all be five-star units, Panne will be available as both a four-star and five-star.
Here's the trailer showing them off. Feh Pass subscribers can "spark" on this banner and pick one of the four focus five-stars of their choosing after pulling 40 times.
https://www.youtube.com/watch?v=XJDn3FKWvLg&ab_channel=NintendoMobile
As for Yarne, people will be able to earn him in Fire Emblem Heroes' New Year's Tempest Trial+. As you earn points, you will be able to get one four-star and one five-star version of him.
Fire Emblem Heroes is available for Android and Apple iOS devices. The New Year's Gods Renewed banner will appear January 1-31, 2023. The Christmas banner features characters like the Black Knight, Dorothea, and Annette.
The post Fire Emblem Heroes New Year's Banner Features Askr and Embla appeared first on Siliconera.
---
Siliconera Wednesday, December 28, 2022 2:00 PM
People can now get a closer look at the Fatal Frame: Mask of the Lunar Eclipse costume inspired by Marie Rose. Everyone who purchases a copy of the game ahead of or right around its March 2023 launch also gets this add-on for free. It is an outfit inspired by Marie Rose's many Dead or Alive appearances.
Here's the full tweet from Koei Tecmo showing it off. People will have until March 23, 2023 to claim the add-on after the game's release. Only the playable character Ruka Minazuki can wear it.
Here's a sneak peek at Ruka Minazuki's "Marie Rose Outfit" from the #DeadOrAlive series. This costume is an Early Purchase Bonus for #FatalFrame: Mask of the Lunar Eclipse.https://t.co/OIcSjF50xD#FatalFrameMOTLE #DOA6 #KTfamily pic.twitter.com/VTM2rT2Xi5

— KOEI TECMO AMERICA (@KoeiTecmoUS) December 28, 2022
This peek at the Marie Rose costume comes at about the same time as the reveal of the Fatal Frame: Mask of the Lunar Eclipse Premium Box. In Japan, people can get a version that includes a physical copy of the game and extra merchandise. Among the extra items in this edition are a book and a soundtrack.
Fatal Frame: Mask of the Lunar Eclipse will come to the Nintendo Switch, PS5, PS5, Xbox One, Xbox Series X, and Windows PC via Steam on March 9, 2023. It will only be available digitally.
The post See the Fatal Frame: Mask of the Lunar Eclipse Marie Rose Costume appeared first on Siliconera.
---
Siliconera Wednesday, December 28, 2022 1:30 PM
Hololive English Vtuber Ouro Kronii is about to get a new look, as she'll debut a new outfit with long hair on December 28, 2022. People will be able to see the stream with it for the first time at 6pm PT/9pm ET. There's only a teaser at the moment, but the silhouette seems to suggest a long hair outfit with a long dress.
Here's the initial teaser and announcement for the new Ouro Kronii outfit.
BIG NEWS!!

We are pleased to announce that Kronii (@ourokronii) will reveal her new outfit in 2 days!
Don't miss out!!

Dec 28th, 6 PM PST | 11 AM JST (+1Day)

Also! Send your predictions to her on Twitter with the hashtag #Krodrip!#OuroKronii #holoCouncil #hololiveEN pic.twitter.com/isVN3dcYBF

— hololive production (English) (@hololivepro_EN) December 27, 2022
This comes after the Vtuber took a bit of a break from streaming. On December 18, 2022, she announced she would be taking some time off following the death of her pet cat. She returned to performing on December 24, 2022 with a Christmas karaoke stream. (That is no longer available to view online.) She did sing a holiday cover song for the Hololive English advent calendar with Hako Baelz. The two performed "Holy Night." That song originally appeared in the Toradora anime.
The post New Ouro Kronii Outfit with Long Hair Debuts Today appeared first on Siliconera.
---
Siliconera Wednesday, December 28, 2022 1:00 PM
People will soon be able to get and make the Chainsaw Man "easy revenge" cigarette in real life. A collection of memo paper inspired by the scene from the game will be sold in Japan. For ¥880 (~$6.56), people will be able to get the set, which comes in a fake cigarette box. It will appear in February 2023, and AmiAmi is taking pre-orders for it to ship worldwide. The AmiAmi price for it, however, is ¥790 (~$5.89).
Editor's Note: There will be spoilers for Chainsaw Man's "easy revenge" cigarette and the meaning behind it after this point.
The Chainsaw Man "easy revenge" cigarette memo paper comes with 20 sheets. Each one is 98mm by 99mm. After writing a message on the paper, you can roll it up to make it look like a cigarette. On the "outside" of each one is a message that says "easy revenge."
Here is the "work in progress" picture of the paper from AmiAmi.

In Chainsaw Man, the Ghost Devil is contracted to Himeno. She offered up her right eye in exchange for being able to use one of their hands. During the Katana Man arc, Himeno changes the terms of the contract to offer her whole body in exchange for its assistance to save Aki from Katana Man. Akane then uses the Snake Devil to defeat the Ghost Devil, in so doing placing it under her control. When Aki later faces the controlled Ghost Devil, it stops attacking him and offers him a cigarette in the same way Himeno would. The cigarette Aki gets from the Ghost Devil in Chainsaw Man has the words "Easy Revenge" written on it, reminding him of the devil's weakness that Himeno told him about. No longer afraid, he's able to defeat the Ghost Devil and continue on in the fight against Akane, in essence getting revenge for Himeno.
The Chainsaw Man anime adaptation is streaming on Crunchyroll. The manga is available through Viz Media.
The post Chainsaw Man 'Easy Revenge' Cigarette Memo Paper Doesn't Involve the Ghost Devil appeared first on Siliconera.
---
Siliconera Wednesday, December 28, 2022 12:30 PM
Things are not looking too hot for Mages in Q4 2022, as the developer known for the Science Adventure series that features games like Steins;Gate is entering insolvency. Its final loss is around 613 million JPY, which rounds to about $4,611,095. It is unclear what the exact reason is for Mages's huge losses for the fiscal year. However, the company may go bankrupt if things do not turn around. [Thanks, Game Biz!]
Here is a more precise breakdown of Mages's gains and losses:
Total Sales: 4.225 billion JPY
Ordinary Loss: 565 million JPY
Final Loss: 613 million JPY
Aside from acting as a developer and making games like Science Adventure series installments, Mages manages talents, as well as handles movies and music. Within this quarter, Mages released Alice Gear Aegis CS: Concerto of Simulatrix, Anonymous;Code, and the The Quintessential Quintuplets game. However, it seems that the sales for these properties were not enough to overcome the existing debts and losses that Mages had. Mages is a company under Colopl, which may shut it down if Mages cannot pay off its debts.
Mages has several games in development, as well as international releases. The English version of Alice Gear Aegis CS: Concerto of Simulatrix is set to come out in 2023. Meanwhile, Summer Time Rendering: Another Horizon will come out on January 26, 2023.
Mages announced its insolvency, and the future of the company is unclear.
The post Science Adventure Games Developer Mages Entered Insolvency appeared first on Siliconera.
---
Siliconera Wednesday, December 28, 2022 12:00 PM
There's new insight into what went into making Bayonetta and Viola look unique in Bayonetta 3. PlatinumGames' Lead Facial Animator Akifumi Sengan took to the company blog and a new video to go over how they made a familiar character look the same in a more realistic entry, while also differentiating and setting an entirely new cast member apart. There are also expression sheets for both characters
First, here's the full Bayonetta 3 "Umbran Studies — Facial Expressions" video. In it, Sengan first talks about how the 3D models for Bayonetta and Viola's heads are based upon real people's faces who were scanned in. After that, an occlusion map was added on top of faces, to add more shadows and realism to their appearances.
https://www.youtube.com/watch?v=z8EpEhrdraE&ab_channel=PlatinumGamesOfficial
There are also the expression sheets for both Bayonetta and Viola. Bayonetta's design is also meant to be "cute. As for Viola, she's designed to be expressive. Sengan compared her to a manga character.
[gallery columns="2" size="full" ids="945160,945159" link="file"]
PlatinumGames opened up about Bayonetta 3 character designs quite a bit before and after launch. For example, it shared concept art for supporting cast members Jeanne, Luka, Rodin, and Enzo.
Bayonetta 3 is available for the Nintendo Switch. Bayonetta Origins: Cereza and the Lost Demon will come to the Switch on March 17, 2023.
The post Bayonetta and Viola Facial Expression Sheets and Designs Detailed appeared first on Siliconera.
---
Siliconera Wednesday, December 28, 2022 11:30 AM
As usual, Square Enix added the items from a past FFXIV event to the Online Store for real money. People can now head to the shop to pick up the three items that were part of the Heavensturn 2022 event. While those could be earned for free during the celebration, now each item costs real money.
Two of the past items are cosmetics people can wear. There are two variations of the Kabuto helmet. One is a Golden Tora Kabuto, while the other is Silver. These are $3 each. They also won't be visible on your Warrior of Light if they are a member of the Hrothgar or Viera race.
[gallery columns="2" size="full" ids="945139,945140" link="file"]
The third item is a piece of furnishing for a home or apartment. People can spend $5 in the FFXIV Online Store to get a Authentic White Tiger screen. This is a large item, with the store offering a Hyur and Lalafell next to it for scale.

As a reminder, the FFXIV Heavensturn activities are about to begin again on December 31, 2022. The rewards people can earn this year include a banner and a new outfit.
Final Fantasy XIV is available for the PS4, PS5, and PC. The Heavensturn 2023 event will begin on December 31, 2022 and end on January 16, 2023.
The post FFXIV Heavensturn 2022 Items Appear in Online Store appeared first on Siliconera.
---
Siliconera Wednesday, December 28, 2022 11:00 AM
In an interview with Famitsu, Square Enix workers hinted that something new may appear for Dragon Quest X in 2023. Judging from the comments, it seems that Dragon Quest and Final Fantasy will be Square Enix's main focus. Developers for games outside of those two stated that they will focus on development. This is likely due to how many games came out from Square Enix in 2022. [Thanks, Famitsu!]
For starters, new games outside of Final Fantasy and Dragon Quest that are planned will not appear next year. Tomoya Asano and Ryutarou Ichimura both stated that after the rush of games in 2022, 2023 will likely be a year of preparation and development. Ichimura added that they might be able to publicize some unannounced titles next year. However, he did not give a definitive statement.
For reference, Asano planned and produced Bravely Default, Octopath Traveler, and Triangle Strategy. Ichimura is the chief producer of the Dragon Quest series. Meanwhile, Takashi Anzai and Takuma Shiraishi both stated that they want to try something new. Since both of them are working on Dragon Quest X, that is likely what Square Enix wants to focus on for now.
2023 will likely be the year of new content for Dragon Quest X, though time will tell if the comments in this interview are accurate. Dragon Quest X is available on the Windows PC, Nintendo Switch, PS4, and mobile devices. The offline version is on the PS4, PS5, Switch, and Windows PC.
The post Square Enix Might Do Something New for Dragon Quest X appeared first on Siliconera.
---
Siliconera Wednesday, December 28, 2022 10:30 AM
Yoshinori Kitase, a director and producer for the Final Fantasy series since VI, confirmed more Final Fantasy VII Remake content will appear in 2023. People can also expect a lot of development for the compilation of FFVII. For 2023, Kitase's key word is "VII," and he added that this will be his keyword for several years to come. [Thanks, Famitsu!]
Though the 25th anniversary of Final Fantasy VII was in 2022, Kitase still plans on celebrating it with seven different promotions and events. So far, we have seen three of the seven promotions. The first one was a Twitter campaign, and the second one was for Cloud's birthday. The third one was for the release of Crisis Core: Final Fantasy VII Reunion. For the last one, you could get a Buster Sword body pillow.
More information on the remaining four will appear in the future. Kitase did not state a timeframe for them. It is not on the official Square Enix webpage for the seven campaigns either.
In addition, Kitase plans on releasing more information on Final Fantasy VII Rebirth next year. Unless something changes in the development, the game should come out at the end of 2023.
Final Fantasy VII Rebirth will appear on the PS5 in Winter 2023. This is the second part of the Final Fantasy VII Remake trilogy. As well, more information on the remaining Final Fantasy VII promotional campaigns will appear next year.
The post Lots of Final Fantasy VII Remake Content Planned Beyond 2023 appeared first on Siliconera.
---
Siliconera Wednesday, December 28, 2022 10:00 AM
After quite a bit of back-and-forth with the NieR Automata anime release date, what with Aniplex announcing it as January 7, 2023, then Crunchyroll walking it back to "January," it is finally confirmed. The show will begin airing on January 7, 2023 in Japan. Crunchyroll will handle streaming of it outside Japan. In addition, the latest reveal shared the NieR Automata anime opening and ending theme songs, as well a peek at Devola and Popola in the show.
With regards to the songs, the two groups performing the NieR Automata anime opening and ending theme songs should sound familiar. Episodes will begin with Aimer's "Escalate." Most recently, Aimer performed the opening for the Demon Slayer Entertainment District arc. That song is "Zankyo Sanka."
The ending theme will be "Antinomy" by Amazarashi. People might recognize the group for the many anime theme songs it performed. For example, it performed the 86 opening "Kyokaisen" and My Hero Academia opening "Sora ni Utaeba." It also previously worked on NieR Automata music, as it performed "Deserving of Life" for the game.
Finally, here's the new NieR Automata anime release date trailer, which features snippets of the new themes and appearances from characters. Devola and Popola pop up at the 35 second mark.
https://www.youtube.com/watch?v=hlP8Bl_YCdw&ab_channel=%E3%82%A2%E3%83%8B%E3%83%97%E3%83%AC%E3%83%83%E3%82%AF%E3%82%B9%E3%83%81%E3%83%A3%E3%83%B3%E3%83%8D%E3%83%AB
The NieR Automata Ver1.1a anime will debut on January 7, 2023.
The post NieR Automata Anime Release Date, Opening and Ending Themes Revealed appeared first on Siliconera.
---
Siliconera Wednesday, December 28, 2022 9:00 AM
In a mass interview with Famitsu for 2023, Yoshimi Yasuda of Dragami Games stated that the remake of Lollipop Chainsaw will come out next year. It is currently still in development. He also said that he has collected requests and feedback from players in Japan and overseas, and has shared it with the staff. [Thanks, Famitsu!]
Yasuda says that the team is working on the game with a concrete idea of what kind of work and theme the game will have. This statement implies that, despite the game being a remake of Lollipop Chainsaw, it will have differences from the original. Dragami Games is also still thinking about what game to work on after it finishes Lollipop Chainsaw. It could be a title that it wants to make with new staff members, or a sequel of a popular series. Series that Dragami Games owns from Kadokawa Games include Demon Gaze, God Wars, and √Letter.
When Dragami Games first announced a "revival project" for Lollipop Chainsaw, there were not a lot of details. However, it seems so far that this remake is the only thing Dragami Games has planned for now. Yasuda did not mention anything else related to the game in his interview with Famitsu.
Lollipop Chainsaw originally came out in 2012 for the PlayStation 3 and Xbox 360. At the time, Grasshopper Manufacture developed it and Kadokawa Games published it in Japan. It is a hack-and-slash game in which you play as Juliet Starling, a cheerleader who wields a chainsaw to fight zombies. She can also use her boyfriend's decapitated head to help her fight.
The Lollipop Chainsaw remake is in development and will come out in 2023. There is no information on what consoles it will be on.
The post Lollipop Chainsaw Revival Project Will Only Involve the Remake appeared first on Siliconera.
---
PC Invasion - FeedDDD Wednesday, December 28, 2022 3:30 PM
The release date and pricing of the non-X AMD Ryzen 7000 CPUs have seemingly leaked ahead of the reveal at CES 2023. This information comes courtesy of VideoCardz with details for three upcoming AMD processors. As this is leaked information, it's not absolutely confirmed just yet. So until we see their proper unveiling, be sure to remain a bit skeptical. This leak has given us a potential early look at the AMD Ryzen 9 7900, Ryzen 7 7700, and Ryzen 5 7600. And alongside their release date and prices, there are also some specs we can peer through. All three of these CPUs will allegedly launch on January 10 and cost $429 USD, $329 USD, and $229 USD respectively. It's worth mentioning that the Ryzen 9 7900's cost of $429 USD isn't far off the Ryzen 7 5800X's $449 USD. In terms of specs, the 7900 will have 12 cores, and 24 threads with a maximum clock of 5.4GHz and 76MB of cache. Then the 7700 will have 8 cores, 16 threads, run at a max clock of 5.3 GHz, and ha...
---
PC Invasion - FeedDDD Wednesday, December 28, 2022 3:00 PM
Elden Ring is a challenging game to play. From the towering bosses roaming the Lands Between to dangerous entities lurking in its darkest dungeons, the game isn't forgiving, and you'll surely die over and over again. While leveling up doesn't give you a sure-win advantage over the enemies, it can help make the game easier. Here's how to earn more runes and level up faster in Elden Ring. How to level up fast in Elden Ring Using items to increase Rune gathering skill Screenshot by PC Invasion Like older FromSoftware games, Elden Ring boasts several items that can help you increase your Rune-gathering skill. So, before you grind, be sure to have at least one equipped for maximum efficiency. Here are some items you can try to find in the Lands Between: Gold-Pickled Fowl Foot: Increases Rune gain by up to 30% for 180 seconds. Gold Scarab Talisman: Increases Rune gain by 20% when equipped. Found in the Abandoned Cave north of the Swamp of Aeonia in Caelid. Celebrant Weapons (Sk...
---
PC Invasion - FeedDDD Wednesday, December 28, 2022 1:30 PM
One of the struggles in Pokémon is completing your Pokédex. With over 400 Pokémon to collect, you'll undoubtedly run into some bumps along the way. Many of these bumps include failed catch attempts, and one of the most common problems, knocking out the wild Pokémon. In this guide, we created what we believe to be the best Pokémon-catching build in Scarlet and Violet, complete with the moveset needed to raise the chances of a successful capture. The best Pokémon-catching build in Scarlet and Violet Image via PC Invasion A Pokémon's status can highly affect its catch rate. From lowering its HP to 1 to inflicting it with paralysis or sleep, you'll increase your chances of catching the Pokémon with one ball. In this team, we provided three of the best Pokémon you can bring along with you to increase the chances of catching a wild one. You'll never have to worry about that Bronzor escaping your clutches. This team is also perfect if you're doing shiny ...
---
PC Invasion - FeedDDD Wednesday, December 28, 2022 12:33 PM
Saints Row is arguably one of the most iconic open-world games to this date, being second to the Grand Theft Auto series. With six mainline games, including one spin-off, let's look at how they perform against each other. In this list, we will rank all of the Saints Row games worst to best based on what the franchise initially set out to be. The best Saints Row games, ranked 7. Worst: Agents of Mayhem Image via Volition Agents of Mayhem is a spin-off game where you control a team of operatives, freely swapping to each character depending on the situation and take on hordes of enemies. While you may find this appealing in the first few hours, it can get boring after a while. With minimal variance, player fatigue will set early and you'll be shelving this game and forget its existence not long after. 6. Saints Row reboot Image via Volition Fans already suspected that a franchise reboot was coming since the series was going nowhere with the last few games. Entirely ditching ...
---
PC Invasion - FeedDDD Wednesday, December 28, 2022 12:10 PM
Rage Fist is a unique physical Ghost-type move that starts out at 50 base power but can eventually reach a staggering 350. Given how strong it can get, a lot of players are interested in teaching it their Pokémon. However, that isn't as simple a task as you might expect. Here's our guide on how to get Rage Fist TM in Pokémon Scarlet and Violet. Note: For more information about the game, check out our Pokémon Scarlet and Violet guides and features hub. How to get Rage Fist TM in Pokémon Scarlet and Violet Contrary to what most players think Rage Fist doesn't have a TM in the first place. Instead, it is the signature move of both Primeape and its new evolution, Annihilape. This means that you cannot find a TM for Rage Fist and it cannot be taught to any other Pokémon outside of those two. Instead of relying on a TM, Primeape learns Rage Fist by leveling up in Pokémon Scarlet and Violet. Once Primeape reaches level 35, it will learn Rage Fist, with which you ...
---
Player Assist | Game Guides & Walkthroughs Wednesday, December 28, 2022 1:00 PM
Pokemon Scarlet and Violet is an open-world game where the player is a transferee in a huge school in the Paldea Region. In the game, the player and the player only gets to decide whatever they want to do: whether to defeat all the Pokemon Gyms, become the champion, and become the very best like […]
---
Player Assist | Game Guides & Walkthroughs Wednesday, December 28, 2022 12:00 PM
Team Cherry's Metroidvania action-adventure game, Hollow Knight, follows the journey of a nameless warrior called the Knight as he travels through Hallownest which is now a kingdom in ruins because of a supernatural disease. As the Knight journeys through Hallownest, he will encounter various characters that will help fully unravel the story in the game. […]
---
Player Assist | Game Guides & Walkthroughs Wednesday, December 28, 2022 11:00 AM
Enable Exploit Protection to fix the VAN 9002 error in VALORANT. Riot Games takes in-game cheating and exploits very seriously. The company prides itself in providing a fair and competitive playing ground for all its games, including VALORANT. The good news is that, with some help from their in-house Anti-cheat software, Riot Games can effectively […]
---
Player Assist | Game Guides & Walkthroughs Wednesday, December 28, 2022 10:00 AM
Escort the Haunted Carriage around Ashwold Cemetery and get free rewards. There are numerous Zone Events in Diablo Immortal. These events give players something to look forward to regularly in-game. One of the more popular Zone Events in Ashwold Cemetery is the Haunted Carriage Zone Event, where players can band together and escort a Haunted […]
---
Pivotal Gamers Wednesday, December 28, 2022 12:45 PM
Hello fellow gamers. We have another excellent giveaway from gamehag for various titles. Let's hear them out. To get: 2000 KD, 1500 KD, 1000 KD, 850 KD, 700 KD, 500 KD, 250 KD, 200 KD, 100 KD, 50 KD, 25 KD, 10 KD To get this key your Steam level must be at least 2. Last minute notes Login with your gamehag account, complete all steps to get your key. So hustle. Click on the button below to g...
---
MonsterVine Wednesday, December 28, 2022 12:02 PM
Preposterous battles with potentially hilarious results. Superfight provides a laissez-faire framework for unlimited "choose your own adventure" style scenarios. The mileage you get out of this game very much depends on who you play with. Best enjoyed with a group of at least 3 people who love to argue. Superfight Publisher: Skybound Games Price: $15 […]
---
Level Up Wednesday, December 28, 2022 12:38 PM
Just in time for the new year, Sony has revealed the next batch of free…