---
Kotaku Monday, November 29, 2021 8:30 PM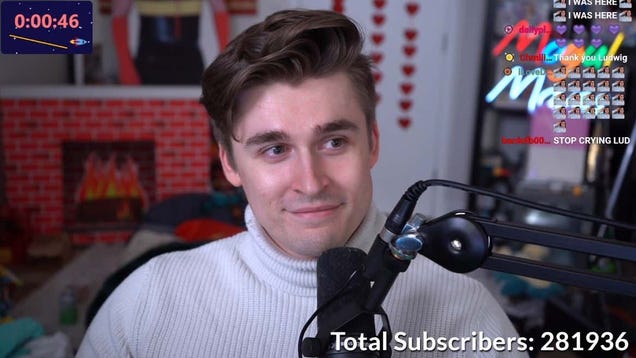 Twitch streamer Ludwig Ahgren, who in April set a world record for the highest number of subscribers—at over 270,000—has left the platform and will now be streaming exclusively at YouTube Gaming.

---
Kotaku Monday, November 29, 2021 7:45 PM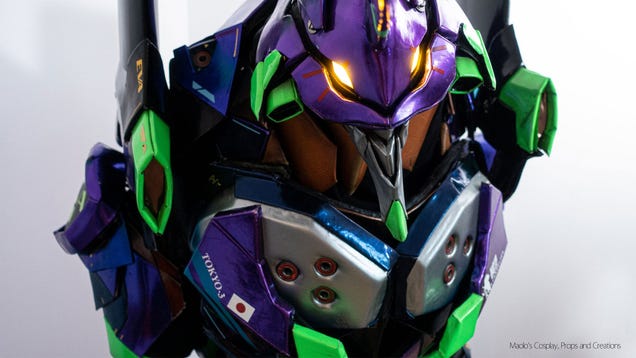 I've lost count of the amount of Neon Genesis Evangelion cosplay I've posted on this site over the last 10 years, but pretty much all of it has been focused on the anime's characters, especially Rei and Asuka. It's enormous mechs are a somewhat trickier proposition.

---
Kotaku Monday, November 29, 2021 7:10 PM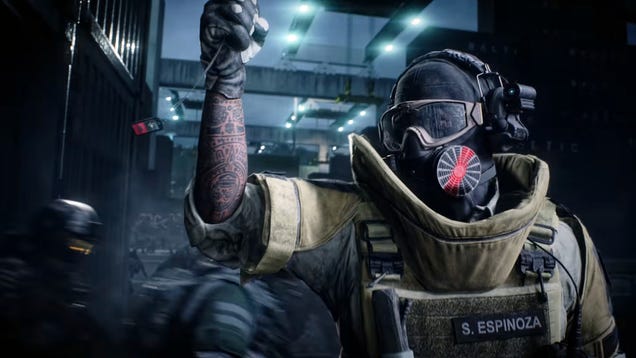 It's time to reset the clock on days without a glitch being discovered in Battlefield 2042. The latest glitch found in the first-person shooter allows players to use the in-game menus to cancel the effects of smoke grenades.
---
Kotaku Monday, November 29, 2021 6:30 PM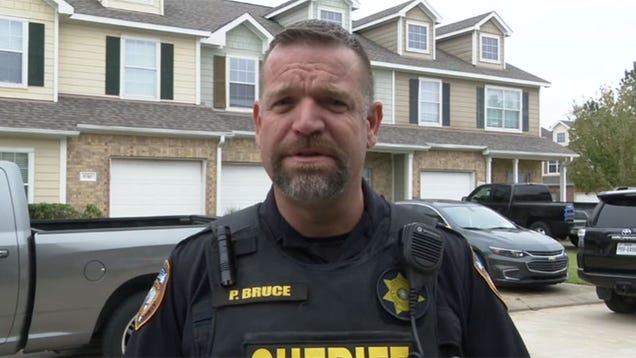 We're a year after release and the PS5 is still hard to find, which means the consoles already out there are a hot commodity. Sadly this has led to a heated resale culture around the machine, and even sadder in this case, it has resulted in a 19 year-old being shot trying to sell one.

---
Kotaku Monday, November 29, 2021 5:50 PM
YouTuber James Steven "MrBeast" Donaldson's Squid Game recreation is so popular on the video-sharing platform that its view count almost mirrors that of the hit Korean survival drama that inspired it. While it's easy to get caught up in how accurate the non-lethal set was, it's even easier to miss some of the…
---
Kotaku Monday, November 29, 2021 5:35 PM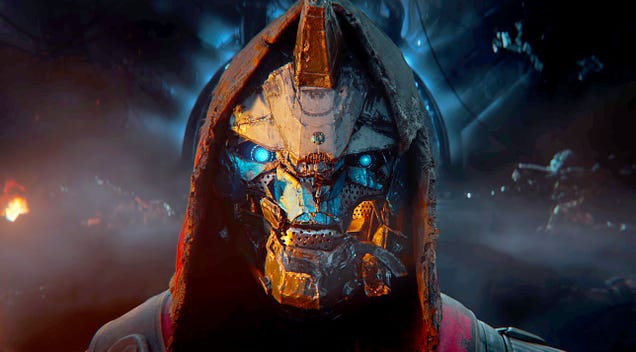 Destiny 2 has a reputation for being convoluted and obtuse, even among live service games, and things are about to get even worse when it comes to its expansions, with integral parts of the game arbitrarily paywalled behind old products.

---
Kotaku Monday, November 29, 2021 4:00 PM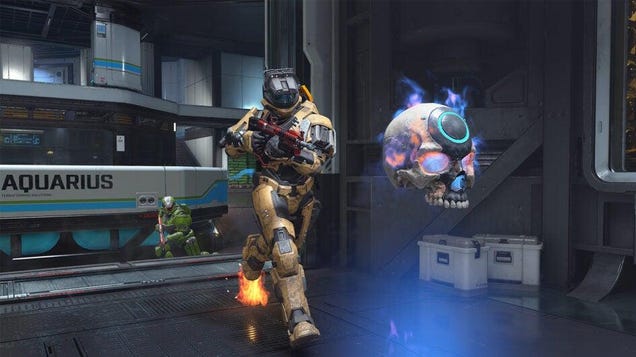 There's a new Halo out, the first in more than half a decade, but all anyone can talk about is its contentious battle pass. The convo has now hit a point of cacophonous saturation, prompting a top creative on the game to openly acknowledge complaints about Halo Infinite's progression, and state that addressing them…
---
PCGamesN Monday, November 29, 2021 6:55 PM
The Age of Empires IV winter update is here, weeks before the start of winter. Many of the major changes had previously been teased, but now that the update has arrived we've got a big list of patch notes breaking down the exact details. The update addresses some of the community's biggest balance concerns, but leaves others on the table.
There's been no change to springalds, for example. The devs say they're "keeping a close eye on the ever-evolving meta, and are aware of a certain, specific siege unit out-performing its counterparts (springalds, for those searching for this specific topic). The team is looking to make sure it's reminded of its role as an anti-siege specialist and will be working with the workshop to deploy it in the future."
Another surprise nerf is to the Delhi Sultanate. The Sanctity technology is now only available starting in the Feudal age - meaning you've now only got one bonus age to capture Sacred Sites early.
Age of Empires 4 release date
,
Age of Empires 4 review
,
The best RTS games on PC
---
PCGamesN Monday, November 29, 2021 5:48 PM
Skyrim is a big game, but speedrunners have been making it look small for years, and it seems there's still more to discover. Skyrim speedrunners have figured out a new technique that's managed to shave a full minute off of the glitchless main story quest run, and it's bringing new life to a category whose previous world records had stood for the better part of a year.
The Skyrim glitchless main quest world record is down to 1:12:15 thanks to runner nucular (as spotted by TheGamer). Until just recently, nucular held that world record at 1:14:07, but there's new tech in the air, as demonstrated by fellow runner TODDs_Telemedien, which has broken new possibilities for the category.
Basically, it hinges on the quest A Cornered Rat, where you go into the Riften sewers to meet with Esbern. With some skilled manoeuvring and a bit of luck, you can get an angered guard to follow you toward that meeting so that when you finish with it, he'll take you straight to jail. That effectively serves as a teleport out of the sewers, saving you from having to go to the trouble of leaving the area, and cutting over a minute off the run.
Skyrim mods
,
Play Skyrim
,
Games like Skyrim
---
PCGamesN Monday, November 29, 2021 3:46 PM
Nowadays, it's not just your gaming PC that benefits from a splash of RGB lighting, but your entire room. The only problem is that it often costs a fortune to decorate your setup like your favourite streamer's, with light strips, panels, and bulbs coming with a premium price tag. Fortunately, you're browsing Cyber Monday deals, and there are plenty of discounts across the biggest brands, provided you're quick.
That's right, Philips Hue, Govee, Yeelight, and Nanoleaf kicked off Cyber Monday by cutting the cost of their brightly lit decor, so you can plaster your walls, furniture, and lamps with a personal flare for up to 30% off.
After all, RGB doesn't necessarily mean rainbow colours, but the freedom to pick and choose your room's theme on a whim. You can tie everything together so it matches your keyboard and mouse, surround your monitor with warm lights so your face better shows on webcam, and kick back with lights that react to your movies or music.
Best Cyber Monday gaming laptop deals
,
Best Cyber Monday gaming keyboard deals
,
Best Cyber Monday monitor deals
---
Twinfinite Monday, November 29, 2021 7:54 PM
Last week, we saw the release of the Everyone Is Here update for Dead Cells on PC. This big update adds weapons and skins from games like Hollow Knight, Skul: The Hero Slayer, Hyper Light Drifter, and Blasphemous. And the best part of this whole thing? It's available to all players for free. You can […]
The post Dead Cells' Big (and Free) 'Everyone Is Here' Update Now Live on Consoles appeared first on Twinfinite.
---
Twinfinite Monday, November 29, 2021 7:46 PM
Vampire: The Masquerade – Swansong is a new narrative-driven RPG from developing studio Big Bad Wolf and publisher Nacon. It had been delayed before, but it looks like fans will need to wait a little longer before the game is officially released. Announced on the official Twitter account, Vampire: The Masquerade – Swansong has been […]
The post Vampire: The Masquerade – Swansong Gets Pushed Back to May 2022 appeared first on Twinfinite.
---
Twinfinite Monday, November 29, 2021 7:28 PM
Pokemon Brilliant Diamond and Shining Pearl have just been released for the Nintendo Switch, and as players have quickly discovered, it's absolutely full of glitches and exploits. Pokemon duplication glitches have been rampant, and yet another one has been discovered, making it easier for players to dupe rare Pokemon that they want. YouTuber PanFro Games […]
The post Yet Another Dupe Glitch Has Surfaced in Pokemon Brilliant Diamond & Shining Pearl appeared first on Twinfinite.
---
Twinfinite Monday, November 29, 2021 4:47 PM
---
Twinfinite Monday, November 29, 2021 4:00 PM
---
Twinfinite Monday, November 29, 2021 3:29 PM
---
Destructoid Monday, November 29, 2021 8:00 PM
---
Destructoid Monday, November 29, 2021 7:00 PM
---
Destructoid Monday, November 29, 2021 6:00 PM
---
Destructoid Monday, November 29, 2021 5:00 PM
---
Destructoid Monday, November 29, 2021 4:30 PM
---
Destructoid Monday, November 29, 2021 4:00 PM
---
Destructoid Monday, November 29, 2021 3:30 PM
---
PC Invasion - FeedDDD Monday, November 29, 2021 7:00 PM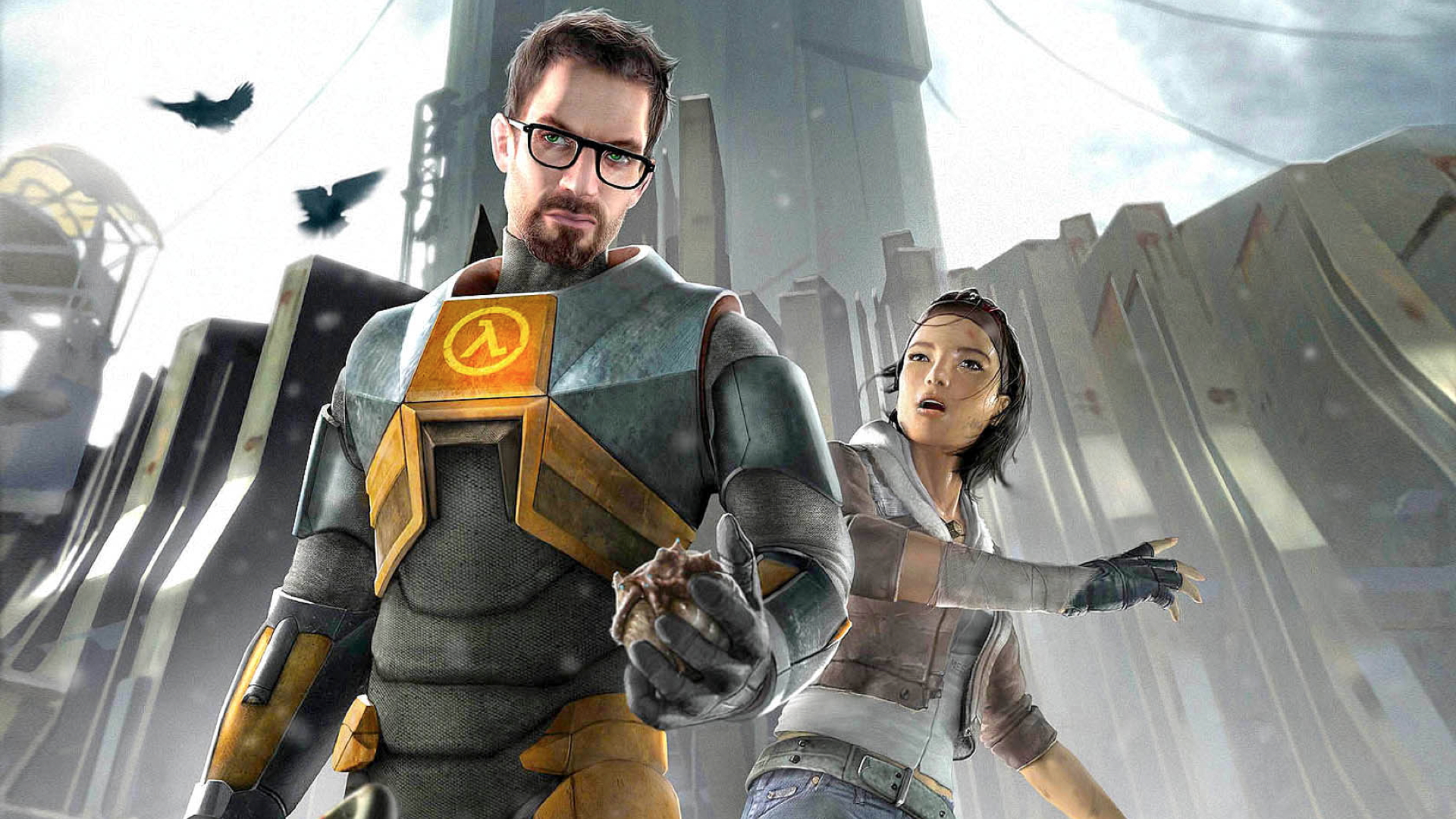 Fans of the Half-Life series have long seen Half-Life 3 and its eternal vaporware status as something of a joke. At this point, it appears safe to say that Valve does not intend on actively developing Half-Life 3 any further than it already has, at least in the foreseeable future. That did not stop fans from rekindling their hope after Valve released Half-Life: Alyx, a VR spinoff that serves as a prequel to Half-Life 2, last year. But according to a recent recent rumor, Valve still has the development of Half-Life 3 on hold — to no one's surprise. However, this rumor did claim that Valve plans to release an RTS/FPS co-op game set in the Half-Life universe that will demonstrate the capabilities of the upcoming Steam Deck. Tyler McVicker, a YouTube content creator who formerly went by the name Valve News Network, shared this rumor in a recently uploaded video. In this video, McVicker discusses a few projects that Valve apparently has in development, including the formerly ...
---
PC Invasion - FeedDDD Monday, November 29, 2021 6:00 PM
Capcom leaks are an all too common common tradition that seem to occur at least once a year. The most recent incident seems to back up the frequent rumors suggesting that Resident Evil 4 remake is indeed in development — possibly with leaked concept art. Capcom certainly isn't happy if this is indeed true, but for now this remains to be speculation at most. Resident Evil 4 Remake is a game that many fans have been eagerly awaiting. Even more so, considering the success of both remakes of Resident Evil 2 and Resident Evil 3. Though there's been no official word from Capcom, it makes sense that the fourth game would be the next to be remade. The leak itself was highlighted by Twitter account, @BewareCreepyVAs. The account owner made a post, showing some alleged concept art for the game that was apparently shared by Albert Wesker's voice actor, D.C. Douglas. The art depicts Albert Wesker, a longtime villain in Resident Evil, as he would appear in the game. It&#...
---
PC Invasion - FeedDDD Monday, November 29, 2021 5:30 PM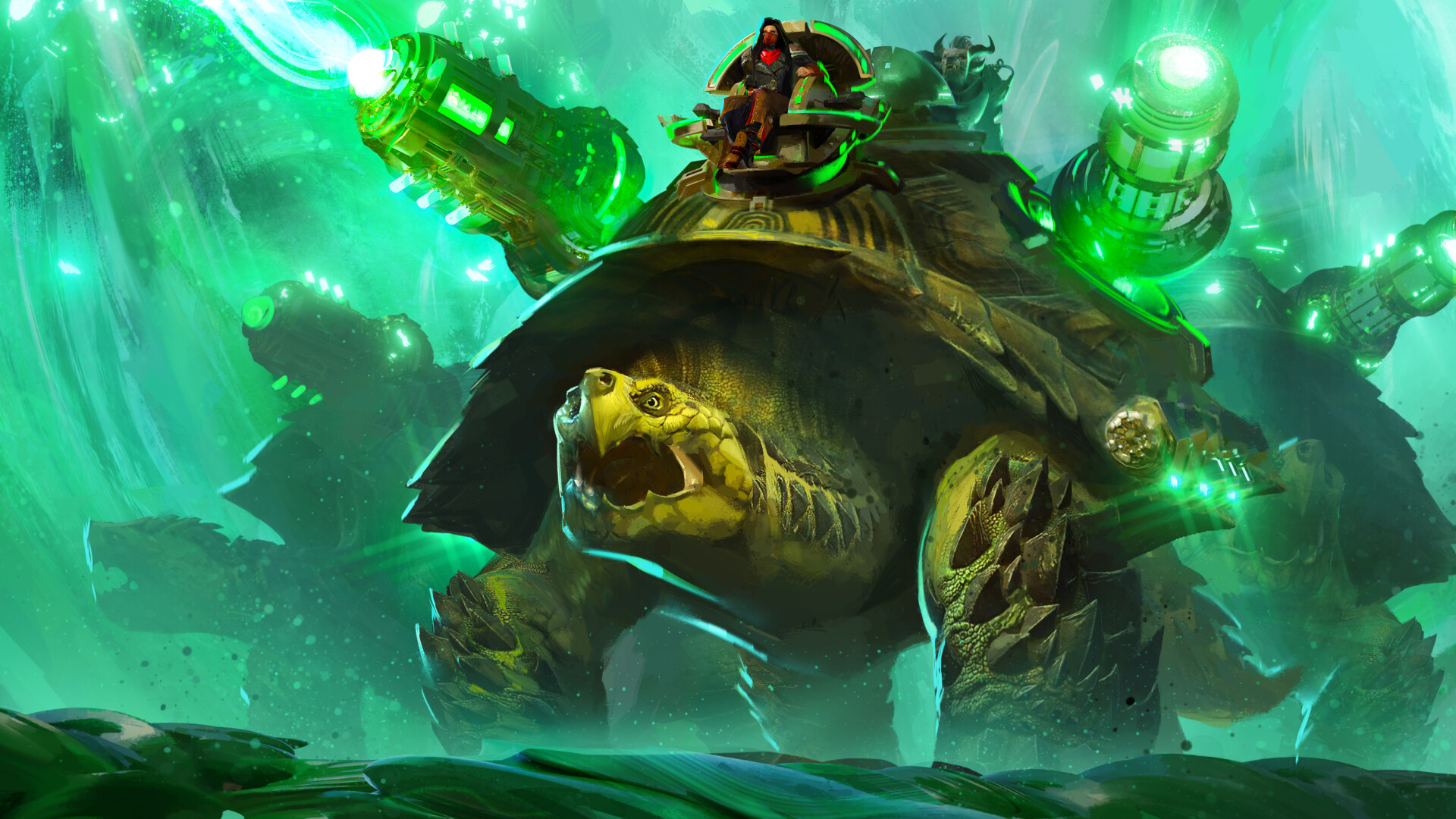 If you've been sampling the new Elite Specializations coming with Guild Wars 2: End of Dragons, or you just want to explore the continent of Cantha some more, you have one more chance to do so with the fourth and final beta. The beta gets underway from November 30. That's tomorrow if you're reading this on the day of publishing. It will run until December 4. The one new piece of content coming to the final Guild Wars 2: End of Dragons beta is the Siege Turtle mount. It's a co-op combat mount that uses jump jets to reach high places. The second player on the mount sits in the gunner seat and can fire on enemies using the jade tech cannons. It's kind of a walking, flying, ground smashing munitions monster. If you missed the trailer for the Siege Turtle, you can check it out here. Try all nine new Elite Specializations The main attraction for the closed beta, certainly for me anyway, is getting to try the new Elite Specializations some more. With nine to choose from, it's going ...
---
PC Invasion - FeedDDD Monday, November 29, 2021 5:15 PM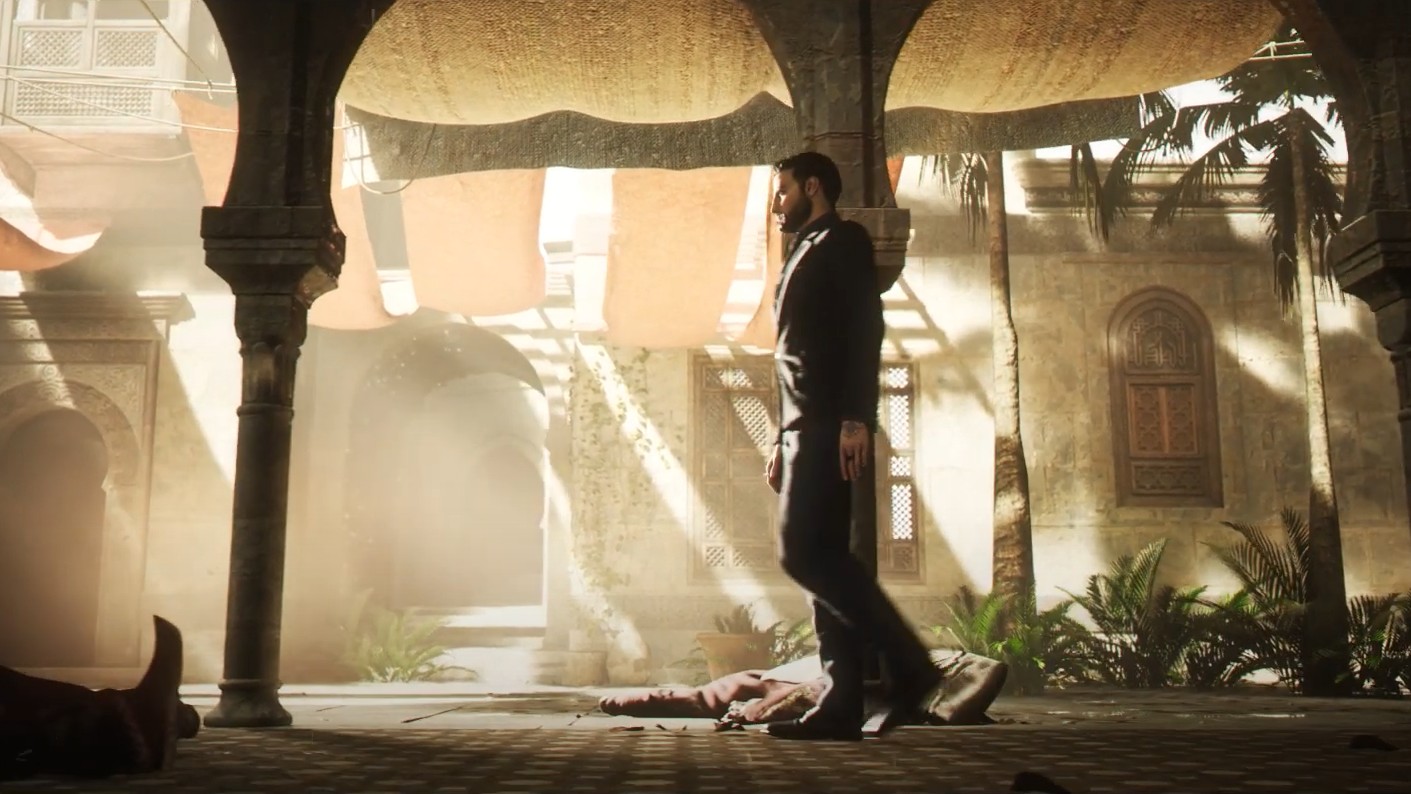 Vampire: The Masquerade – Swansong was revealed around two years ago. It was first on track for a release in 2021. Well, that didn't happen, and it was delayed earlier this year. Today, however, the studios behind Vampire: The Masquerade – Swansong announced that it has been delayed again. This time, though, it's only by three months. The game will miss its window for February 2022, and instead swoop down like a bat in May 2022. As per protocol, the Swansong team took to Twitter to reveal the news. According to the message, the crew is taking the extra time to flesh out its narrative-RPG formula, something it calls "core to our studio DNA." It plans on "scaling up," and making sure that all the pieces are not just in place, but interesting for fans of "supernatural mystery." "Our focus is on crafting a world that draws you in, that requires you to make difficult decisions and live with the consequences," ...
---
PC Invasion - FeedDDD Monday, November 29, 2021 4:00 PM
Farming Simulator 22's biggest new feature is full integration of dynamic seasons. Existing as only a mod in past iterations of the sim, now it's a part of the main experience. While you can disable seasons, the experience is arguably more fun playing within its more realistic confines. Here's the thing: what's a truly efficient way to play with seasons enabled? Seeing that seasons come with a lot of limitations, it requires playing, strategizing and prioritizing. The exact game plan will be different from player to player and map to map, but here are some general suggestions to keep in mind. Note: this guide involves some mechanics that are only applicable with assists off. Balancing out the time An in-game month in Farming Simulator 22 can last for as little as one day, to as long as 28 days. Similar to real life, the seasons progress on a month-to-month basis. Whenever you make a change to the in-game days, it only takes effect when the season swit...
---
Tabletop Gaming News Monday, November 29, 2021 6:00 PM
---
Tabletop Gaming News Monday, November 29, 2021 5:00 PM
---
Tabletop Gaming News Monday, November 29, 2021 4:00 PM
---
Player Assist | Game Guides & Walkthroughs Monday, November 29, 2021 3:43 PM
Basalt is a rare Minecraft block that can only be obtained in a specific Nether biome. This guide will show you how to create an easy basalt generator, so you do not have to travel to the Nether to gather it. Minecraft generators are the next best thing when it comes to self-sufficient farming. There […]