---
Kotaku Wednesday, August 24, 2022 6:20 PM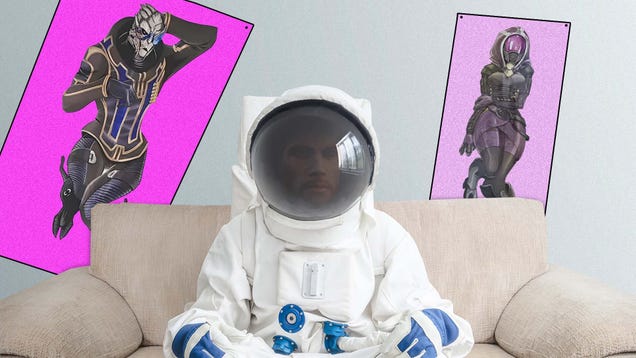 Mass Effect Legendary Edition gave fans the opportunity to return to Bioware's lore-rich sci-fi franchise with new and improved 4K HD graphics and many other quality of life upgrades. But let's be honest; even when you had the chance to do it all again and chart a new course on your epic adventure, you didn't change…
---
Kotaku Wednesday, August 24, 2022 6:02 PM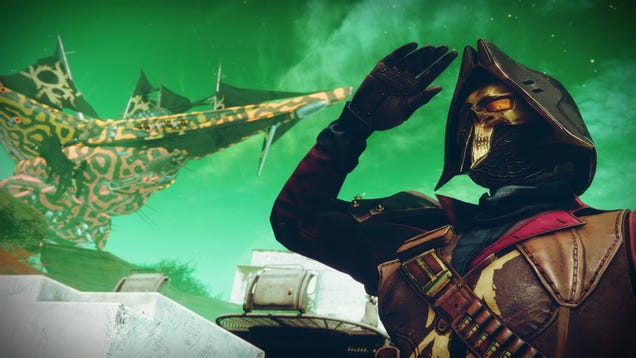 Season of Plunder is off to a fun but rocky start, and there's no better example of that then Destiny 2's heavy grenade launchers. Almost all of them have been temporarily disabled just a day into the new update after a glitch was discovered that was making them output more than double their normal damage. The move…
---
Kotaku Wednesday, August 24, 2022 6:02 PM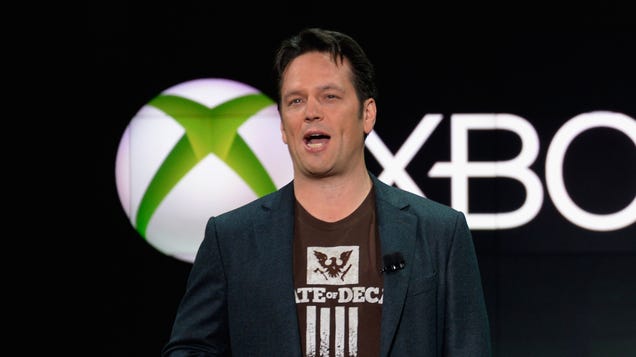 Phil Spencer, head of Xbox, recently described the progress of Microsoft's acquisition of Activision Blizzard as heading in a "positive direction," as the company awaits regulatory approval of the deal that would see it owning wildly popular franchises such as Call of Duty and World of Warcraft. He also believes that…
---
Kotaku Wednesday, August 24, 2022 4:05 PM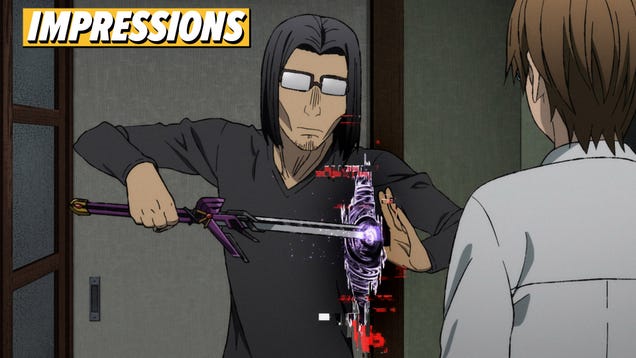 ---
Kotaku Wednesday, August 24, 2022 2:50 PM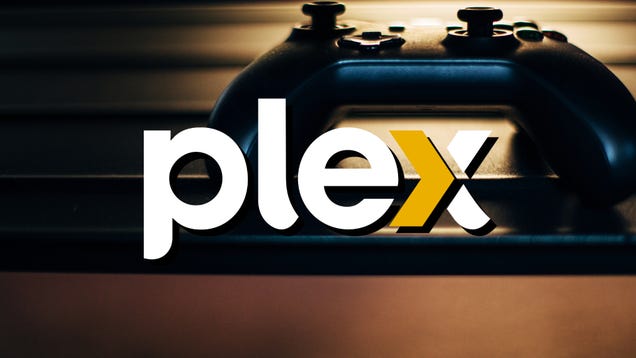 If you make use of the popular personal media server Plex on your Xbox, PlayStation, smart TV, or just about any other device, you're going to want to update your password.
---
Kotaku Wednesday, August 24, 2022 1:05 PM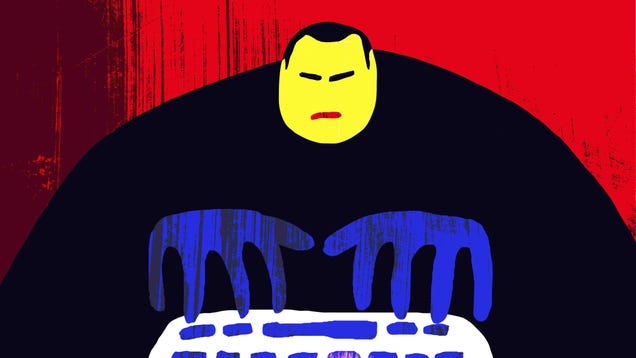 Content Warning: This story includes graphic mentions of suicide.
---
Kotaku Wednesday, August 24, 2022 12:55 PM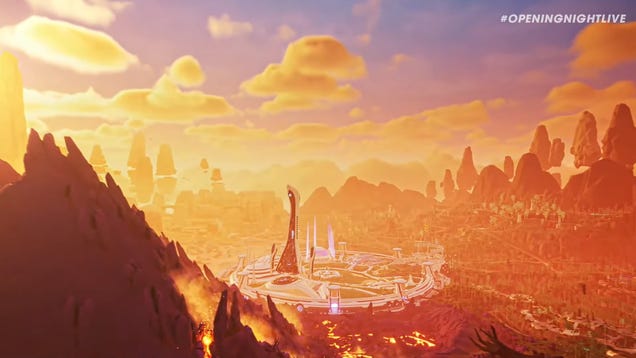 The first game of Gamescom's Opening Night Live was Everywhere, a shooting game led by the producer of the Grand Theft Auto series. However, the announcement and developer interview was so vague that many people started speculating that the game might be hosted on the blockchain. Today, the developers clarified that …
---
Kotaku Wednesday, August 24, 2022 12:40 PM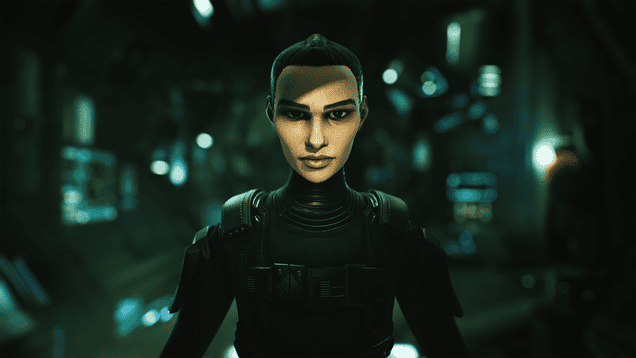 The Expanse has been saved once before, thanks to one of the great social media campaigns of the modern era. Then the show ended on a hell of a cliffhanger, leaving fans hungry for a second case of IRL deus ex machina. It's happening, but in a way most might not expect: a Telltale game.
---
PCGamesN Wednesday, August 24, 2022 7:05 PM
The promised Destiny 2 Season 18 grenade launcher buff turned it to be a bit too powerful, so much so that Bungie has temporarily disabled the entire class of weapons in the FPS game's new Season of Plunder. So if you're trying to use your grenade launcher and can't, it's not a bug. Bungie acknowledged the issue on their official support Twitter account and mentioned three grenade launchers are exempt from the ban.
Destiny 2 classes
,
Destiny 2 exotics
,
Destiny 2 builds
---
PCGamesN Wednesday, August 24, 2022 6:51 PM
Roblox's Formula Apex, a new racing game that lets users race on famous tracks around the world, shows the high potential for quality racing games with solid driving mechanics on the Roblox platform. The forthcoming game from Project:Apex is now available for Robloxians to trial in early access.
Best Roblox games
,
Roblox promo codes
,
Roblox music codes
---
PCGamesN Wednesday, August 24, 2022 6:29 PM
It's never nice to be stuck in a queue, but your Steam Deck reservation might've just skipped ahead a few steps. Valve says it's producing more handheld gaming PC devices than ever before, and instead of waiting until December to get your hands on the system, you might get the opportunity to nab one as soon as next month instead.
Best SSD for gaming
,
How to build a gaming PC
,
Best gaming CPU
---
PCGamesN Wednesday, August 24, 2022 6:22 PM
Brace Yourself Games released a new Rift of the Necrodancer trailer for Gamescom, and the Crypt of the Necrodancer sequel is looking quite a bit like a life game-meets-rhythm game. Rather than focusing on a rhythm adventure like its predecessor, Rift of the Necrodancer is split into several modes, including one we didn't expect.
---
PCGamesN Wednesday, August 24, 2022 3:38 PM
While players have flocked to Soulslike game Thymesia, bugs have popped up and gotten in the way for some players. The developers say a Thymesia patch is on the way soon, but in the meantime, they have also shared a few workarounds for some of the most common problems players have encountered along the way.
Best Souls-like games on PC
,
Best RPG games on PC
,
Bloodborne has a fan-made demake on PC
---
PCGamesN Wednesday, August 24, 2022 2:15 PM
The Destiny 2 Arc 3.0 elemental subclass reword has arrived with the Season of the Plunder launch. Following the introduction of Stasis, plus the Void and Solar overhauls, the Arc subclass has been revamped to include a system of aspects and fragments that allows players far greater customisation than they had in their previous iteration. Players can also choose from different options for their Super ability, grenade, melee, jump, and class abilities.
Destiny 2 classes
,
Destiny 2 exotics
,
Destiny 2 builds
---
PCGamesN Wednesday, August 24, 2022 1:30 PM
Tabletop miniatures battles can be a tough hobby to get into, but Moonbreaker is changing the old rules. Its brightly coloured models, which you can digitally paint while listening to audiobooks packed with lore about its world, aren't engaged in an unending war between races, and they're not all decorated with skulls. It's a happier, gentler, and more accessible strategy game than tabletop wargaming has seen before.
The best turn-based strategy games on PC
,
The best strategy games on PC
,
The best war games on PC
---
PCGamesN Wednesday, August 24, 2022 1:10 PM
Goat Simulator 3 is looking to bring plenty more animal-oriented chaos to your gaming PC in November, but Goat Simulator 3 developer Sebastian Eriksson says the team "haven't really thought about" the market for the comedy game's sequel and are just making something that they find funny. If you haven't seen the Goat Simulator 3 announcement, don't panic, you didn't miss Goat Simulator 2 - they decided to skip out on that intermediary entry and jump straight to number three.
"A lot of work has been trying to find out, okay - what's buggy, like fun buggy?" Speaking to PCGamesN at Gamescom, Coffee Stain North CEO Sebastian Eriksson explains the team's approach to development, such as deciding where the line is drawn differentiating 'fun bugs' from frustrating ones. He continues, "We want to have a really big sandbox game, we want to have four simultaneous players, we want all the physics to be relevant to the game."
When asked about the viral success of the first Goat Simulator and learning that there's a market for games of this nature, Eriksson says that the team hasn't really factored that into building this new entry. Of the first game, he notes that "after a while, it really started getting hard to get the whole thing to hold together, basically, because the foundation was built in just a couple of months. There were a lot of things that we wanted to put into it, but we couldn't really - the engine was getting old, it wasn't supported by the new systems, and so on and so forth."
---
PCGamesN Wednesday, August 24, 2022 1:26 PM
The FFXIV Island Sanctuary was one of the most anticipated features and it has finally been implemented in patch 6.2. Now, players can create their private paradise in Eorzea, the world this hugely popular MMO game is set in. This new area offers players a space to enjoy some functions that only house owners have had until now, while amplifying it with simple farm activities.
In the Island Sanctuary, with the help of some robots, you can create your personalised space while exploring a giant island and taking care of adorable animals, but what actually is the FFXIV Island Sanctuary, how do you unlock it, and what can you do there?
The best MMOs on PC
,
FFXIV Reaper job guide
,
FFXIV Sage job guide
---
PCGamesN Wednesday, August 24, 2022 12:44 PM
The first indication of what Intel Raptor Lake CPU prices may look like has finally arrived, and it doesn't bode well for anyone hoping for a cheap upgrade. In fact, it looks like 13th Gen Core processor will be more expensive than their current generation counterparts.
Arc Alchemist GPUs - everything we know
,
Raptor Lake CPUs - everything we know
,
Best gaming CPU
---
PCGamesN Wednesday, August 24, 2022 12:39 PM
Want to try out the best Warzone EX1 loadout? The EX1 is a special weapon as it's the first energy rifle from Call of Duty Advanced Warfare to be added to the battle royale game. Warzone is no stranger to crossovers, from Attack on Titan to Godzilla vs King Kong in Operation Monarch, but this Warzone assault rifle from the year 2061 might just be the most surprising addition yet.
You're going to want to get your hands on the EX1 energy rifle as soon as you can. The EX1 is incredibly versatile due to its range of attachments; slap on the Burst Barrel or the Charge Sniper Barrel to completely transform this weapon into a different beast entirely.
Warzone loadouts
,
Best AR in Warzone
,
The best guns in Warzone
---
PCGamesN Wednesday, August 24, 2022 12:39 PM
Want to get your hands on the best Warzone RA 225 loadout? When you take a closer look at the SMGs released over the past few months like the Armaguerra 43, the Marco 5, and the H4 Blixen, these weapons have dominated the battle royale game since they launched. If the RA 225 is anything like these SMGs, it has the potential to top our best SMGs in Warzone list and become a staple of every loadout for weeks to come.
The Call of Duty blog describes the RA 225 as having a "high fire rate and a very mobile compact frame", the perfect combination for a deadly SMG. You do have to account for an upward kick in terms of recoil, but you should be able to fix this by heading into the gunsmith.
Warzone loadouts
,
Best AR in Warzone
,
The best guns in Warzone
---
PCGamesN Wednesday, August 24, 2022 12:29 PM
Want to know how to unlock the Underwater Waypoint in Sumeru? This is a tricky place to access, but it's essential to find all the statues in the area and to unlock the Fragment of Childhood Dreams Domain. It is, however, submerged in water, so here's how to unlock it.
When you first visit the Vissudha Field Waypoint, you want to head west to the waterfall, where you'll notice a greyed-out waypoint. You unfortunately can't get to this, as it's underwater, so you need to drain the water first.
Genshin Impact 2.8 release date
,
Genshin Impact character tier list
,
Genshin Impact leveling guide
---
PCGamesN Wednesday, August 24, 2022 12:08 PM
Escape from Tarkov-inspired battle royale and extraction shooter Marauders intends to keep the gameplay more balanced and prevent the overall experience being ruined by limiting the number of scopes that players can use on their weapons, developer Small Impact tells PCGamesN at Gamescom 2022.
Marauders alpha impressions
,
The best survival games on PC
,
The best space games on PC
---
PCGamesN Wednesday, August 24, 2022 12:02 PM
On the prowl for a DBD killers tier list? Six years in, the Dead by Daylight character roster is bigger than ever, boasting a massive 28 killers at the time of writing, and a further 31 survivors. Thanks to that huge list of names, it's certainly difficult to keep track of who you should main. Combined with the July 2022 overhaul of 40 killer and survivor perks which has completely shifted the game, and there's even more to consider.
The joy of an asymmetrical horror game has always been the ability to be the bad guy. While there's certainly something thrilling about putting yourself in the shoes of a survivor (there must be a reason we all wonder how we'd do in a zombie apocalypse, right?), nothing gets the heart racing like shirking the lawful-good responsibilities of real life and taking on the role of a blood-thirsty killer. Every one of the following DBD killers has their own terrifying unique power, from ranged axe throws, to infectious bile and close-range chainsaw attacks. But which is best? Find out with our Dead by Daylight killers tier list.
DBD killer tier list
,
Best horror games
,
Hooked on You: A DBD Dating Sim gameplay review
---
PCGamesN Wednesday, August 24, 2022 12:25 PM
Want to know where to find all Saints Row collectibles? As you progress through the open-world game's main campaign, you'll eventually snag yourself an abandoned church that could do with some decorating. During a side mission, Kev asks that you take a photo of a cannon at a nearby fort, and it's these photos you can use to get copies for the Saints' headquarters. All you need to do is line up the shot within the on-screen guidelines and when it's green, take the picture.
As for the rest of the Saints Row collectible locations, you can find them by looking at the phone and opening the collectibles app. Doing this gives you a detailed list of places on the Saints Row map where you can hunt for these structures. Since these collectibles are relatively large and glow blue if you haven't already found them, you should be able to spot them quickly.
Saints Row release date
,
Best action-adventure games
,
Upcoming PC games
---
Rock Paper Shotgun Latest Articles Feed Wednesday, August 24, 2022 5:45 PM
The Case Of The Golden Idol is a detective game in which you explore 2D scenes of grisly murders. As you click around, you'll discover new words to add to your inventory, which you can then use to fill in your explanation of the crime. How did who get into whose room, which person was killed, and how did the murder take place?
These are the sorts of questions you'll be answering across 12 different murders - and there's a demo available now, if you want to start to work the case right away.
---
Rock Paper Shotgun Latest Articles Feed Wednesday, August 24, 2022 5:03 PM
Update: As Eurogamer point out, it turns out Off The Grid features NFTs, with tradeable in-game items handled by a blockchain marketplace. A different kind of future tech dystopia than the one depicted in the trailer...
Original story:
Off The Grid was announced earlier this year, the first product of District 9 director Neill Blomkamp's partnership with Gunzilla Games. A new video released tonight offers a longer look at its setting, in the form of a Blomkamp directed in-engine cinematic, while also giving a sense of how the cyberpunk battle royale might feel to play. Watch it below.
---
Rock Paper Shotgun Latest Articles Feed Wednesday, August 24, 2022 4:25 PM
Here is all I am asking for from any post-society future: let the paint and fabric dyes survive. Floodland, the newly announced survival settlement builder about building back better after climate collapse, is much more interesting to me because the roofs are bright blue, the walls are daubed in orange, the tents are luscious shades of mauve and heliotrope. Watch it below to see what I mean.
---
Rock Paper Shotgun Latest Articles Feed Wednesday, August 24, 2022 3:41 PM
I'm a sucker for a pretty mechanical keyboard, but usually the keebs I'm most enamoured with have price tags to match - think £100 to £200 minimum, and think the upper end of that scale if you want a keyboard that looks like a giant ice cube or weighs a solid 2.3kg. Happily though, there are also now a range of much more affordable keyboards that still include the unusual colour schemes, high-quality components and brilliant typing experiences that make mechanical keyboards so fascinating to me. One of the best makers in this space is Akko, and today a range of their best full-size and compact keyboards are on sale at Amazon UK.
---
Rock Paper Shotgun Latest Articles Feed Wednesday, August 24, 2022 3:30 PM
It's normally World War II that's the 20th century conflict of choice for strategy games these days (see the upcoming Company Of Heroes 3 and Men Of War 2), but the freshly-announced RTS The Great War: Western Front will be eschewing tradition by putting us in the shoes of Allied or Central Power forces from World War I. Coming in 2023 from publishers Frontier Foundry and the developers behind the Command & Conquer Remastered Collection, let's have a watch of its reveal trailer below.
---
Rock Paper Shotgun Latest Articles Feed Wednesday, August 24, 2022 3:30 PM
I just answered the door to a delivery person but they didn't have the planet I was expecting. That'd be publisher Frontier Foundry, who shared another look at the recently delayed sci-fi space adventure Deliver Us Mars this evening as part of Gamescom's Future Games Show. I thought there'd be more imposing planetary locales to navigate in this sequel to Deliver Us The Moon, and there are, but I wasn't prepared for a whole bunch of astronauts running about being dramatic. Clue yourself in on what's happening on Mars by watching the trailer below.
---
Rock Paper Shotgun Latest Articles Feed Wednesday, August 24, 2022 3:21 PM
240Hz monitors offer a noticeable increase in motion clarity for fast-paced gaming, and today is a great day to pick one up at a discounted price. We've got two models to show you this time, one 1440p 240Hz model at the higher end and one 1080p 240Hz model that costs less.
---
Rock Paper Shotgun Latest Articles Feed Wednesday, August 24, 2022 1:01 PM
Last time, you decided that a level 1 rat is better than Alone In The Dark's jacket inventory. The jacket only just won, and frankly I blame myself for gussying up the rat with fiction. That jacket is unique! Ah well. The hunt continues. This week, I'm asking you to pick between being out of place or being in an amazing place. What's better: going undercover, or a really big unreal place?
---
Twinfinite Wednesday, August 24, 2022 7:45 PM
Where Starshrooms can be found in Genshin Impact.
---
Twinfinite Wednesday, August 24, 2022 7:37 PM
Collect the Sumeru Rose in Genshin Impact to get new meals and valuable tools.
---
Twinfinite Wednesday, August 24, 2022 7:36 PM
A Reddit user changed hues in She-Hulk to make them have regular skin tones.
---
Twinfinite Wednesday, August 24, 2022 7:20 PM
Check out the new Record of Ragnarok Season 2 trailer showcasing the new cast of characters and their respective voice actors.
---
Twinfinite Wednesday, August 24, 2022 7:16 PM
Learn all the 5 letter words starting with C and ending with N for your next Wordle guess.
---
Twinfinite Wednesday, August 24, 2022 7:14 PM
New Season, new glitches. With a recent bug being discovered, Bungie has now disabled all Heavy Grenade Launchers in Destiny 2.
---
Twinfinite Wednesday, August 24, 2022 6:01 PM
A Wordle a day keeps the... word doctor away?
---
Twinfinite Wednesday, August 24, 2022 5:44 PM
Check out everything shown off during the Gamescom Future Games Show 2022!
---
Twinfinite Wednesday, August 24, 2022 3:36 PM
Square Enix released an extensive gameplay trailer and new artwork of its upcoming action JRPG Forspoken.
---
Twinfinite Wednesday, August 24, 2022 3:11 PM
Breaking down the newest limited-time game mode in CoD Warzone, Operation Last Call!
---
Twinfinite Wednesday, August 24, 2022 3:04 PM
How long we'll be enjoying House of the Dragon.
---
Twinfinite Wednesday, August 24, 2022 2:44 PM
Destiny 2's Lightfall expansion is introducing a number of quality-of-life features aimed at making being a Guardian easier than ever.
---
Twinfinite Wednesday, August 24, 2022 2:41 PM
Destiny 2 Lightfall is already one of the most anticpated games of 2023.
---
Twinfinite Wednesday, August 24, 2022 2:24 PM
A guide that explains how to check the server status for Realm Royale if it's down.
---
Twinfinite Wednesday, August 24, 2022 2:24 PM
Here's how to fix the Warzone Server Disconnected error.
---
Twinfinite Wednesday, August 24, 2022 2:12 PM
Here's the definitive order on how to play the Outlast series of games.
---
Twinfinite Wednesday, August 24, 2022 2:11 PM
Here is how to complete the Tying It All Together quest in Destiny 2.
---
Twinfinite Wednesday, August 24, 2022 1:52 PM
Breaking down a few of the notable balancing changes in Season 5 of Call of Duty!
---
Twinfinite Wednesday, August 24, 2022 1:30 PM
Get ready for war with all the latest COD Vanguard Season 5 Battle Pass rewards.
---
Twinfinite Wednesday, August 24, 2022 1:28 PM
How much space do you need for the latest Season 5 update?
---
Siliconera Wednesday, August 24, 2022 6:00 PM
The FFVII Remake Twitter account has posted some information on the design process behind Tifa. This is the latest in its unofficial series on explaining how the development team designed characters, monsters, and the world. The Tweet also includes close-ups of various accessories and clothing items.
https://twitter.com/FFVIIR_CLOUD/status/1561639312332046339?t=lMfBJVQwQlvavCuvzq3i4A&s=19
According to the Tweet, it took over twenty attempts to decide on a hair color for Tifa in FFVII Remake. Her hair color is a fairly dark ash brown, and in the original, it was closer to black. It is likely that the twenty variations that the development team looked at were different types of brown or ash hair. The development team also spent a lot of time and effort on Tifa's accessories. For example, the charms around the bracelets on her wrists look like a chocobo and a bomb.
Recent blog posts and Tweets about the development of Final Fantasy VII Remake include information on Wedge, as well as Scissorclaw. There is also a blog post detailing the time and effort the development team put behind the dance that you can do in the Honeybee Inn.
Final Fantasy VII Remake is available on PS4, PS5, and Windows PC. The sequel, Final Fantasy VII Rebirth, is in development.
The post FFVII Remake Team Tested 20 Hair Colors Designing Tifa appeared first on Siliconera.
---
Siliconera Wednesday, August 24, 2022 5:00 PM
The Dragon Ball Super: Super Hero movie is making records all over the world. As of August 21, 2022, the global revenue from the movie has reached approximately 7.08 billion yen (approximately 51.6 million US dollars). [Thanks, Mantan Web!]
The American opening revenue was recorded at $21 million, and it also simultaneously topped the ranking charts. The Japanese press release noted that this is the first Japanese movie to accomplish such a feat in America since the 1999's Pokemon: Mewtwo Strikes Back. It added that the revenue from countries and regions other than Japan and the U.S. was $12.3 million. The movie also topped all charts in the global weekend revenue rankings.
Initially announced in July 2021, Super Hero is the 21st movie in the Dragon Ball series after the previous entry, Dragon Ball Super: Broly, came out in 2018. It tells a story where a grown-up Gohan and the Potential-Unleashed Piccolo join forces with other allies to fight against the Red Ribbon Army which created two new androids, Gamma 1 and Gamma 2.
Toei launched Super Hero first in Japan on June 11, 2022, where it recorded 2.49 billion yen (~$18.16 million) at the country's box office. The movie then made its way to global theaters on August 18, 2022.
Dragon Ball Super: Super Hero is available in theaters worldwide.
The post Dragon Ball Super: Super Hero Grosses Over 7 Billion Yen Worldwide appeared first on Siliconera.
---
Siliconera Wednesday, August 24, 2022 4:00 PM
Koei Tecmo has just added a new character named Shandy into Dead or Alive Xtreme Venus Vacation. The company released an update soon after it revealed the new character on the 28th live stream for the game that aired on August 24, 2022.
Shandy is a 21-year-old bartender who is easily bored with daily activities and desires things that are more thrilling. She meets the Owner for the first time at a night bar.
Shandy likes playing darts and lotteries as her hobbies. Her favorite food is Chili Crab, and her preferred color is Midnight Blue. Her birthday falls on March 3.
Shandy's voice actress is Shino Shimoji. She has performed the roles of many notable characters in recent years, such as Pyra and Mythra in Xenoblade Chronicles 2, Shionne in Tales of Arise, and Xin Xianying in Dynasty Warriors 9.
Koei Tecmo has been regularly adding more characters into Dead or Alive Xtreme Venus Vacation. It previously added Amy in April 2022 and Koharu in November 2021. The company also brought Tina Armstrong from the mainline fighting game series in January 2022.
Dead or Alive Xtreme Venus Vacation is available for PCs via DMM, Steam, and Johren. The game's availability on all platforms is limited to Asian countries and regions.
The post Dead or Alive Xtreme Venus Vacation Will Add New Character Shandy appeared first on Siliconera.
---
Siliconera Wednesday, August 24, 2022 3:00 PM
Fans and curious onlookers can now see what an American Sailor Moon adaptation might have looked like. YouTuber Ray Mona uncovered a copy of the pilot episode of an attempt to remake Sailor Moon for American audiences. Produced in 1994 by legendary kids' TV executive Haim Saban and nicknamed Saban Moon by fans, the show was never aired. In fact, it was never seen by the wider public outside of a trailer shown at Anime Expo in 1995. Ray Mona managed to obtain a copy of the series' pilot from, of all places, the U.S. Library of Congress, as part of her documentary Finding Saban Moon: The Western World of Sailor Moon.
You can check out the original pilot below. It's best experienced with some knowledge of the context of the production. The documentary is available on Ray Mona's YouTube channel and accessible via these links (Part 1 and Part 2). Journalist Cecilia D'Anastasio wrote a feature detailing her own effort to track down evidence and copies of the American Sailor Moon in 2018. D'Anastasio also assisted Ray Mona in finding the copy and appeared in the documentary.
https://www.youtube.com/watch?v=uA2VOuqaOnk
Saban Moon looks pretty much as originally described. All in all, it was an attempt to produce an American-rooted version of the goliath Japanese original franchise. At the time, it was common practice to adapt Japanese and other foreign properties in this way for U.S. broadcast. TV executives believed that American viewers weren't interested in content that was obviously rooted in another country. This view led to some early attempts at localization, ranging from the successful (Saban's Power Rangers adaptation of Super Sentai) to the notorious (Harmony Gold's rearrangement of Macross and other mecha anime into the Robotech franchise). The American Sailor Moon used an animation style more reminiscent of the U.S. cartoons of the era and was intercut with dramatic episodes featuring live-action footage of teen actors.
Saban Moon never aired, though the original Sailor Moon anime did. The story was later remade as Sailor Moon Crystal in 2014, with an upcoming movie set to adapt the manga's final story arc.
The post Long-Lost American Sailor Moon Anime Pilot Found appeared first on Siliconera.
---
Siliconera Wednesday, August 24, 2022 2:00 PM
CESA has announced the winners of the CEDEC Awards 2022. The development teams of Elden Ring and Uma Musume: Pretty Derby from From Software and Cygames, respectively, have won multiple awards.
The Elden Ring developers won two awards as a group. The team received the Game Design Award for successfully integrating an open world into its Souls series gameplay system. It also won the Visual Arts Award for combining picturesque sceneries with realistic details in its level designs.
From Software's Hidetada Miyazaki also won the individual Special Award in the CEDEC Awards 2022. The judges noted how the company's president and game director gathered attention from both game creators and players worldwide. After defining a new genre with Demon's Souls, Miyazaki released Elden Ring as a compilation with a larger volume than his prior titles.
Meanwhile, Cygames' Uma Musume development team won the Sound Award for producing a variety of running and cheering sounds to set the ambiance of the game's races. The Cygames Tech Conference team received the Engineering Award for the clear explanations of its practical application of technology in its titles, including Uma Musume.
The CEDEC Awards is an annual award-giving ceremony held at the Computer Entertainment Developers Conference that took place yearly in Japan. In the 2021 edition, Sucker Punch won two awards for its work on Ghost of Tsushima, while Mark Cerny received the Special Award. The remaining awards went to Edelweiss of Sakuna: Of Rice and Ruin fame and Sega's Ryu Ga Gotoku Studio.
Elden Ring is available worldwide on PS5, PS4, Xbox Series X, Xbox One, and PC. Uma Musume: Pretty Derby is available on iOS and Android mobile devices in Japan.
The post Elden Ring and Uma Musume Developers Won at CEDEC Awards 2022 appeared first on Siliconera.
---
PC Invasion - FeedDDD Wednesday, August 24, 2022 6:00 PM
Series one of the The Dark Pictures Anthology will conclude with The Devil In Me, now confirmed for a November release date. Developer Supermassive Games isn't about to let its final chapter go without some interesting surprises, though. The Devil In Me will feature some gameplay upgrades. Yes, you will finally have a useful inventory. The release date news for The Devil In Me came earlier today during the Future Games Show. It came at the tail end of a new trailer, which showcased some enhancements that should be more than welcome to fans. Better exploration mechanics? We got them. A working inventory for characters? Got that, too. Puzzle solving will also be more in-depth, challenging you to track down codes or "untangle antique fuse boxes." The upgrades to the game certainly look promising. I've played every game in the anthology since launch, and an actual inventory almost feels revolutionary at this point. It's not, obviously. But the game will...
---
PC Invasion - FeedDDD Wednesday, August 24, 2022 5:30 PM
HyperX is well known in the PC gaming space for its wide array of accessories and peripherals. The brand has everything rom keyboards and microphones to headsets and mice. Now, HyperX is entering the gaming monitor space with two entries to kick off its Armada lineup, but it's not just the monitors that are worth talking about. HyperX is doing something unique with the mounting system for its Armada gaming monitors. And we're not just talking about a simple monitor arm, but one that can support up to four monitors in total. When it comes to gaming displays, most gamers are spoiled with plenty of choices these days. More name brands have also expanded into the gaming monitor market in recent times like Corsair with its Xeneon lineup and Razer with its Raptor displays. However, having more options is always a good thing for consumers, so HyperX's entry into the gaming monitor scene is welcome. Say hello to HyperX's Armada gaming monitors The first of the tw...
---
PC Invasion - FeedDDD Wednesday, August 24, 2022 5:00 PM
It's fair to say that building a gaming PC can be a pretty complicated experience. Sure, if you've already got experience putting a computer together piece by piece, it must seem pretty easy by now. But for the uninitiated, building a gaming PC can be a daunting experience. Even for those of us who've built PCs in the past, mistakes can still be made. With this in mind, we've put together a few simple things you can do to make the overall experience much easier from the get-go. When it comes to PC building, it's all about starting off with the basics of what to do. That's true of almost anything, but it's especially true in this case. Think about it, you're likely dealing with components that, in total, add up to over $1,000 in expenses. That's not something you want to mess up, so it's important to cover the basics. With that said, let's get into five things you should avoid when building a new PC. A small and cluttered workspace Where it all start...
---
PC Invasion - FeedDDD Wednesday, August 24, 2022 4:30 PM
Well, that didn't take long at all. Mere weeks after developer Brace Yourself Games teased a new project in the Necrodancer universe, the studio has pulled off the veil. Rift of the Necrodancer is a spin-off game, starring Cadence and her friends as they battle it out in a series of rhythm-based mini-games. It's a blend of Guitar Hero, Rhythm Heaven, and a load of other goofy mini-game collections. My mind drifted to WarioWare, as the accompanying trailer showcases Cadence completely beefing a yoga pose. It looks goofy and fun, so fans of the aforementioned games should take note. There are two main modes in Rift of the Necrodancer. Rift Mode is a "rhythmic battle against streams of monsters pouring out of the Rift." This is your Guitar Hero-like mode, where you time your button presses to defeat enemies as they slowly move to the beat. There's also a Boss Battle mode, which appears to take more than a little influence from Punch-Out! Beats for the...
---
PC Invasion - FeedDDD Wednesday, August 24, 2022 4:00 PM
Most players know Obsidian Entertainment for its RPGs, particularly its big-budget ones like Fallout: New Vegas and The Outer Worlds. These titles almost always come up whenever people talk about the developer, which may lead to the assumption that Obsidian exclusively specializes in making these kinds of games. But as Pentiment, one of its more recent projects, demonstrates, Obsidian is more than capable of stepping outside of its comfort zone. A narrative adventure game depicted "through the style of illuminated manuscripts and early modern woodcuts," Pentiment promises to offer a unique storytelling experience once its November 15 release date arrives. According to Mikey Dowling, the director of communications at Obsidian Entertainment, Pentiment takes place in upper Bavaria during the 16th century, when the Holy Roman Empire asserted its dominance. Players assume control of Andreas Maler, a skilled artist who suddenly finds himself broiled up in all kinds of murde...
---
Tabletop Gaming News Wednesday, August 24, 2022 6:00 PM
---
Tabletop Gaming News Wednesday, August 24, 2022 5:00 PM
---
Tabletop Gaming News Wednesday, August 24, 2022 4:00 PM
---
Tabletop Gaming News Wednesday, August 24, 2022 3:00 PM
---
Tabletop Gaming News Wednesday, August 24, 2022 2:00 PM
---
Tabletop Gaming News Wednesday, August 24, 2022 1:00 PM
---
Player Assist | Game Guides & Walkthroughs Wednesday, August 24, 2022 6:00 PM
We have a list of all the Roblox Developer Simulator codes that are currently available. You can obtain cash and credits, advertisements, and more by entering these codes. For the Roblox metaverse platform, Parallex Games created the experience known as Developer Simulator. Developer Simulator can give you a brief taste of what it's like to […]
---
Player Assist | Game Guides & Walkthroughs Wednesday, August 24, 2022 4:05 PM
To find every active Roblox Destroyerman Simulator code, search through our collection. By entering these codes, you can receive rewards such as coin boosts, punching boosts, and strength boosts. For the Roblox metaverse platform, Beep Games created the experience Destroyerman Simulator. You will attack numerous items in the Roblox Destroyerman Simulator to gain cash and […]
---
Player Assist | Game Guides & Walkthroughs Wednesday, August 24, 2022 3:00 PM
To acquire free boosts in Roblox Destroyer Simulator, we've compiled a comprehensive list of all current functional codes! The Roblox Destroyer Simulator is a great place to go if you're feeling the need to destroy anything because many things may benefit from your destructive instinct! Also, it's wiser to channel your fury into gaming rather […]
---
Player Assist | Game Guides & Walkthroughs Wednesday, August 24, 2022 2:00 PM
Our Roblox Delivery Simulator codes page lists all of the game's accessible codes. You may obtain a lot of free cash by using them! Emerald's Delivery Simulator is a game for the Roblox gaming platform created by BloxCrafters. Players can make money by constructing delivery routes in neighborhoods. As you improve, you'll be able to […]
---
Player Assist | Game Guides & Walkthroughs Wednesday, August 24, 2022 1:00 PM
Roblox Demon Slayer Tower Defense Simulator has an ultramodern lineup of codes for players to redeem for free goodies. The currency calls up supplementary towers to defeat the demons and progress further in the world! BigKoala's Demon Tower Defense Simulator is a Roblox activity created by BigKoala. Players can call Demon Slayers to protect against […]
---
Gaming Instincts – Next-Generation of Video Game Journalism Wednesday, August 24, 2022 5:04 PM
---
Gaming Instincts – Next-Generation of Video Game Journalism Wednesday, August 24, 2022 4:45 PM
---
Gaming Instincts – Next-Generation of Video Game Journalism Wednesday, August 24, 2022 4:12 PM
---
Gaming Instincts – Next-Generation of Video Game Journalism Wednesday, August 24, 2022 3:38 PM
---
Gaming Instincts – Next-Generation of Video Game Journalism Wednesday, August 24, 2022 3:11 PM
---
MonsterVine Wednesday, August 24, 2022 12:41 PM
Imagine a huge bustling world yours for the taking. Beautiful sandy deserts, towering skyscrapers, endless enemies to kill. Now imagine doing the same things you've done in other video games countless times in this beautiful world. That's Saints Row. Saints Row Developer: Volition Price: $60 Platform: PC, PS5, XSX MonsterVine was supplied with a PC […]
---
Level Up Wednesday, August 24, 2022 1:04 PM
Microsoft's chief executive officer of gaming and Xbox head Phil Spencer believes games exclusive to…
---
Level Up Wednesday, August 24, 2022 12:55 PM
Pentiment, Obsidian Entertainment's medieval narrative adventure title, is coming on November 15. We first learned of the…