---
Kotaku Monday, January 31, 2022 6:40 PM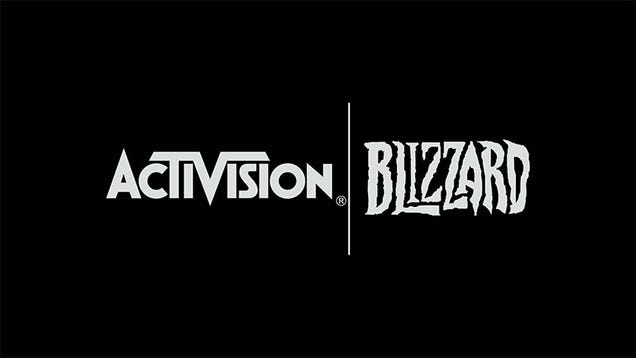 Raven's QA workers winning the right to unionize was a short-lived victory; in the days since returning from their strike Activision has announced plans to split everyone up, and then reveal a larger strategy that's aimed at crushing this movement before it's allowed to take hold.

---
Kotaku Monday, January 31, 2022 5:30 PM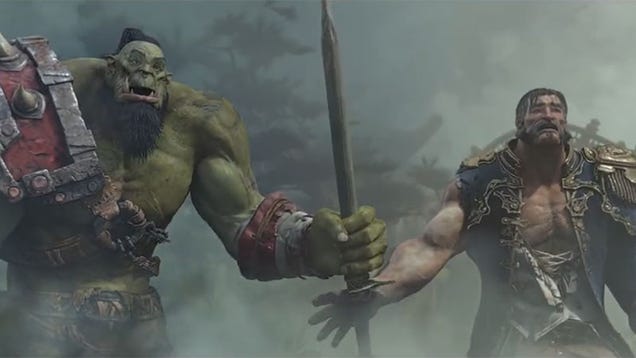 Since 2004, World of Warcraft players have been asked to pick a faction and run with it. If you were Horde and your best friend was Alliance, your options for doing stuff in-game were practically zero, which made for a thematically strong experience, but also one that could kinda suck if family and friends were on the…
---
Kotaku Monday, January 31, 2022 4:50 PM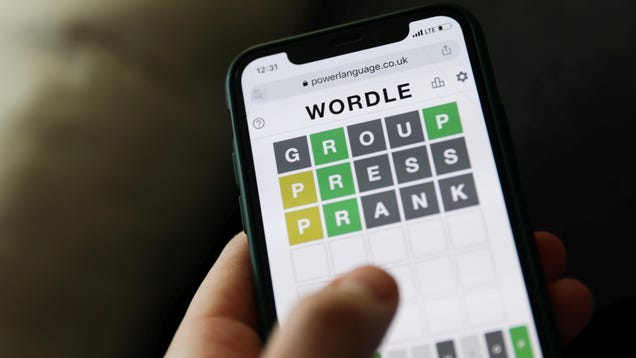 The New York Times just announced that it has bought Wordle, the surprise smash-hit word-guessing game that has taken over people's browsers (and Twitter feeds) for the last month, for a price "in the low seven figures."

---
Kotaku Monday, January 31, 2022 4:30 PM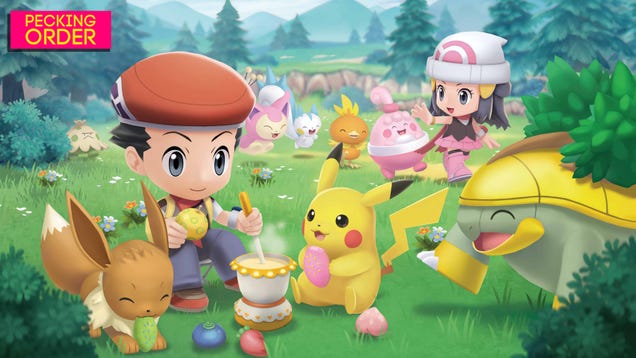 Pokémon. It's the biggest multimedia franchise on the planet. Everyone knows what a Pikachu is. The Pokéball, a red-and-white sphere bisected by a black line, is immediately recognizable to even your most out-of-touch aunts and uncles. But it all started with a game: 1996's Pokémon Red and Blue versions, for…
---
Kotaku Monday, January 31, 2022 3:45 PM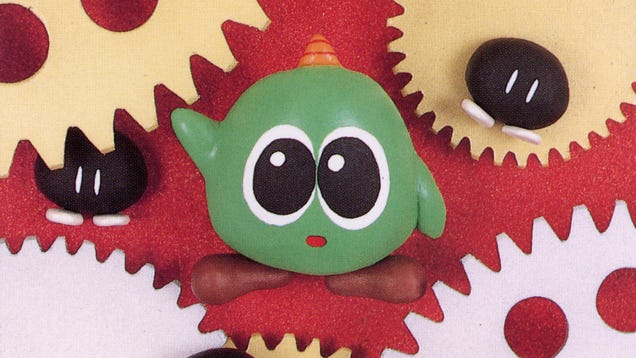 January 31, 2022 marks the 30th anniversary of a fantastic Sunsoft platformer known as Gimmick, released for the Famicom all the way back in 1992. Excuse me while I spend a few paragraphs gushing about it.

---
Kotaku Monday, January 31, 2022 3:20 PM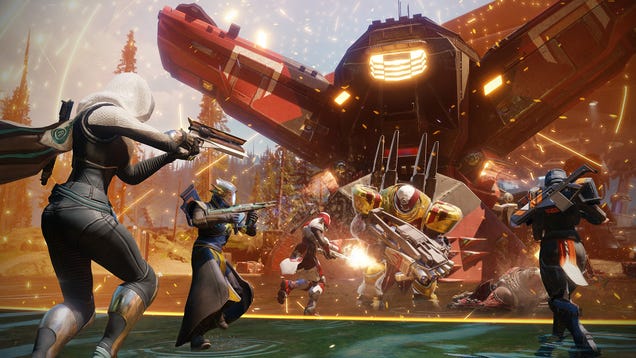 Since it acquired Activision Blizzard, we've heard a lot of hedged words from Microsoft about potential Xbox exclusivity for Call of Duty in the years to come. In contrast, Sony is being much more upfront regarding its newly announced plan to acquire Bungie: Destiny 2 will remain multiplatform, as will the studio's…
---
Kotaku Monday, January 31, 2022 3:00 PM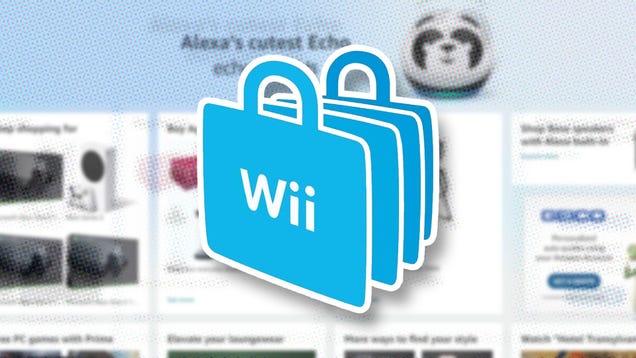 It's a universally agreed-upon truth that the Wii Shop Channel music is a banger. No doubt about it. One of the best pieces of music humanity has ever created. And now, thanks to a nifty and clever little browser add-on, you can have this wonderful song play wherever you go, provided it's on the internet. So for…
---
PCGamesN Monday, January 31, 2022 6:51 PM
You want to see the second part of the Final Fantasy VII Remake, and the developers want to show it to you - this year, if they can. That's according to original FF7 director Yoshinori Kitase, speaking during an event celebrating the game's 25th anniversary.
"With regards to the long awaited Final Fantasy VII Remake [Part 2]… there will be more information… this year if we can," Kitase says in a translation provided by PushDustIn and VGC. Kitase follows up by saying "We just started the 25th anniversary of Final Fantasy VII, so we want to celebrate and get fans excited, so within the next 12 months we want to share some information. Look forward to more information!"
The FF7 Remake made some fairly notable divergences from the original by the end. That could mean that Part 2 will look even more different from the source material, and any actual information on what form it'll take is highly anticipated.
---
PCGamesN Monday, January 31, 2022 6:15 PM
Assassin's Creed Valhalla's next title update has been revealed, and it pretty much just contains a single bug fix. Despite the gigabytes you'll have to download, Ubisoft says there are "no major player facing changes" in this one. Instead, it mostly seems to be setting the stage for a bunch of new items in the real money store.
Title update 1.4.2 for Assassin's Creed Valhalla is due to launch on February 1 at 4am PST / 7am EST / 12pm GMT. PC players can expect an 11GB download. On Xbox consoles, it'll be between 5GB and 6GB. On PlayStation machines, the download is in a svelte 2.5GB to 3GB range.
This update will address "an issue that caused some HD textures to be missing", as the patch notes explain. And… that's basically it. Ubisoft has provided some preview images of the next few items coming to the real money store over the next couple of months, but whatever other changes are coming are all behind the scenes.
Assassin's Creed Valhalla review
,
How long is Assassin's Creed Valhalla?
,
Buy Assassin's Creed Valhalla
---
PCGamesN Monday, January 31, 2022 5:56 PM
The Game Devs of Color Expo event will be an online-only affair once again this year, scheduled for September 15-18. The event will highlight the work of people of colour throughout the games industry through a series of speaker talks, announcements, interviews, and a virtual party and networking sessions. Of course, there will also be loads of cool indie games to check out.
The Game Devs of Color Expo will also run a special Steam event that highlights some of the newest games discussed during the expo. This year's event is set to include more of just about everything, and the organisation has recently been granted non-profit status in the US, which will help with fundraising efforts directed towards its mission, which it describes as "amplifying the creative power held by people of colour in games."
"Our organisers have delivered a high-quality experience from day one, modelling excellence for the games industry year after year," says Game Devs of Color Expo co-founder Catt Small. "2022 will be even more phenomenal. We are excited to bring our international audience an exciting half-week of creativity, connections, and conversations."
---
PCGamesN Monday, January 31, 2022 5:27 PM
Fortnite 19.20 is the next major update for Epic's massive battle royale game, and after plenty of speculation and leaks, the devs have effectively confirmed that the new Covert Canyon POI will be part of the update. The Fortnite 19.20 release time has been confirmed, so you can keep track of the countdown to launch right here.
Downtime for Fortnite 19.20 is set to begin on February 1 at 1am PST / 4am EST / 9am GMT. As always, matchmaking will be disabled 30 minutes prior to the downtime. Servers will be down for an unspecified amount of time after that - it could be up to four hours, but downtime is typically much shorter.
"V19.20 is covertly coming up (until we just announced it)," Epic says in a tweet. That appears to be a not-too-subtle reference to Covert Canyon, a new POI that dataminers have been teasing for some time. According to leaked map images, it will show up in the interior of Pinnacle Peak.
Fortnite V-Bucks
,
Fortnite Skins
,
Fortnite Creative Codes
---
PCGamesN Monday, January 31, 2022 4:36 PM
World of Warcraft will no longer allow organisations to offer several "non-traditional" services in the MMORPG, including boosting, matchmaking, and escrow. The ban extends beyond organisations who offer these services in exchange for money, and includes those who accept gold as payment.
Blizzard says the new policy does not prohibit individual players or guilds from offering in-game items or services for gold by using the available tools in World of Warcraft, such as the trade channel chat. The company appears to be mainly targeting larger organisations that operate across multiple realms and that are "excessively advertising non-traditional in-game sales" that are "contrary to the terms and conditions of the Blizzard end-user licence agreement".
Accounts that Blizzard determines are in violation of the new policy can be subject to sanction, which includes anything from a warning to permanent account closure, according to a statement posted to the official WoW community forums January 31. "We urge all such organisations to cease doing business in World of Warcraft immediately, in order to maintain uninterrupted access to the game," it concludes.
WoW Shadowlands review
,
The best WoW addons
,
WoW Classic leveling guide
---
PCGamesN Monday, January 31, 2022 3:13 PM
If you thought things had gone dark for roguelike game Risk of Rain 2, think again. Developer Hopoo Games has unveiled the first of two new survivors inbound with Risk of Rain 2's first expansion pack, dubbed Survivors of the Void. The new survivor is a sniper called the Railgunner, and she'll be available when the DLC launches March 1.
The Railgunner uses the M99 Sniper rifle, which is a unique piece of gear in Risk of Rain 2, as it switches you to a first-person perspective to aim down its high-powered scope. Using the scope, you'll be able to target enemy weak points to cause 1,000% damage and a guaranteed critical strike. Since you'll always get criticals this way, any increased critical hit chance the Railgunner gets from the items you pick up will be converted into increased crit damage.
The M99 also has an active reload bar, similar to the type introduced in Gears of War. If you time your reload perfectly, you'll add another 500% base damage boost. Not bad, right?
Risk of Rain 2 Death Do Us Part challenge guide
,
Risk of Rain 2 Artificer unlock guide
,
Risk of Rain 2 Her Concepts challenge guide
---
PCGamesN Monday, January 31, 2022 2:19 PM
Sony Interactive Entertainment has announced a deal with Bungie to purchase the Destiny studio for $3.6 billion USD. Bungie will run as an "independent subsidiary" of Sony, and will remain a multiplatform studio. According to a report from GamesIndustry.biz, Bungie will be run by a board of directors "consisting of current CEO and chairman Pete Parsons and the rest of the studio's current management team".
In an FAQ addressed to players, Bungie says there are no changes to the Destiny 2 roadmap through 2024 (including The Witch Queen release date) as a result of the planned deal, and the game will remain multiplatform, with no platform-exclusive content planned for The Witch Queen. (Cross-play will not be affected, either.) Bungie says its future games will continue to be self-published and multiplatform, as well.
"With SIE's support," Bungie says in a news post, "the most immediate change you will see is an acceleration in hiring talent across the entire studio to support our ambitious vision. If this speaks to you, and you want to help us put a dent in the universe, we are hiring across all disciplines for Destiny 2 and for all new worlds beyond."
Destiny 2: Beyond Light review
,
Destiny 2 exotics
,
Play Destiny 2
---
Twinfinite Monday, January 31, 2022 7:01 PM
---
Twinfinite Monday, January 31, 2022 4:51 PM
---
Twinfinite Monday, January 31, 2022 4:26 PM
---
Twinfinite Monday, January 31, 2022 3:54 PM
Few video games launched last year to as much critical acclaim as EA and Hazelight Studios' co-op action-adventure title, It Takes Two. You don't even have to look too far for fans of the wholesome platformer as it made appearances in our very own 'Best Of' lists for Multiplayer and Platformers in 2021. Today, however, […]
The post It Takes Two Is Getting Its Own Film & TV Adaptations appeared first on Twinfinite.
---
Twinfinite Monday, January 31, 2022 3:33 PM
---
Twinfinite Monday, January 31, 2022 2:23 PM
---
Twinfinite Monday, January 31, 2022 2:14 PM
Naughty Dog and Dark Horse Direct are teaming up once again to bring Last of Us Part II fans some amazing new statues. This collaboration will focus on two key figures in the game, Joel and Abby. Each of these statues will be released on July 27, 2022, and are available for the price point […]
The post Dark Horse Reveals New The Last of Us Part II: Joel and Abby Statues appeared first on Twinfinite.
---
Siliconera Monday, January 31, 2022 3:00 PM
The 2022 Genshin Impact Lantern Rite is here. Since it's the Lunar New Year event, that means all sorts of activities and rewards. But aside from being a Primogem goldmine and way to get some Intertwined Fates for the gacha, it also means all sorts of activities and side stories. For this year's Fleeting Colors in Flight, there's more of a considerate feel. By which I mean, it seems like all Liyue region characters and different kinds of players are considered. The storylines all involve major and minor figures in some way. Not to mention the events don't only involve taking your favorite characters into battle to beat bad guys up for event currency.
First, the storyline for Flameplume Starflowers' Fleeting Colors in Flight quests is handled well. At its core, it is a Keqing story. She's essentially about to burn herself out in an effort to prove to the Adepti that humans can handle things and to the people of Liyue that she's capable. The Traveler follows along to ease the burden. But while this is about her, it's also about every other Liyue character. Throughout each portion of the three-part story, we're meeting other folks. Ningguang appears at the start. Zhongli offers advice on how to help Keqing. When you're delivering Qixing gifts to Adepti, you run into people like Baizhu, Ganyu, Qiqi, Shenhe, and Xiao. But also, The Great Gathering Petal-Lit Ships Fish for the Moon quest also starts off by making sure Beidou and Xinyan get a chance to be important. So the activities celebrate the people of Liyue by putting them front and center for the event quests.
But more importantly, the activities in general are well-balanced. A lot of Genshin Impact's Archon Quests, side-quests, and events involve fighting opponents. Which is fun and great! That's a big part of why people are here. But the 2022 Genshin Impact Lantern Rite involved a lot of fighting. Fighting through the Theater Mechanicus tower defense challenges. Fighting to get materials for Xiao Lanterns. Fighting through side-quests. It was a lot. Here, there's a more even split.
Both Flameplume Starflowers and Wondrous Shadows are puzzle events. The former involves a Dragon Quest XI style mini-game. You need to perfectly craft fireworks, choosing the right sorts of Tactile Sensitivity presses to make sure the parameter gauges fill properly to get the highest possible score. Wondrous Shadows is a series of shadow puzzles where you arrange set shapes to cast a shadow that looks like a familiar Genshin Impact thing. Both are thematic, but also involve quite a bit of thought.
[gallery ids="914498,914497,914496" link="file"]
Not that battling isn't present. Both The Great Gathering and Oceanic Defender have that covered in the 2022 Genshin Impact Lantern Rite. But there's balance here too. Once again, there's not much overlap. The Great Gathering consists primarily of two facets. One is beating up groups of Treasure Hoarders. One of them will be a "boss." That means they're slightly stronger than usual. But there's also a racing element. Segments like Midpoint Interception and Return to Safe Harbor involve piloting the Waverider boat around the Guyun Stone Forest area. You need to deal with opponents to get to a point in time or defeat an enemy ship. It works well! As for Oceanic Defender, it's more of a boss challenge. It brings back a The Crane Returns on the Wind foe for fights.
It essentially means that the 2022 Genshin Impact Lantern Rite offers something for everyone. People who enjoy more thoughtful activities have puzzles. Both making fireworks and rotating puzzle peaces to cast the right shadow can really make you think! But they also won't offer as much pressure or button pressing as a real bout. The Great Gathering and Oceanic Defender both scratch fighting itches, but in different ways. Their challenges both end up being about properly tackling different sorts of foes. It's all handled quite tactfully.
Genshin Impact is available for the PS4, PS5, PC, and mobile devices. The Nintendo Switch version is in development. The Genshin Impact 2022 Lantern Rite will run until February 12, 2022.
The post Genshin Impact 2022 Lantern Rite is Balanced appeared first on Siliconera.
---
Siliconera Monday, January 31, 2022 2:00 PM
Another Triangle Strategy character is getting his moment. Nintendo and Square Enix started a series of trailers focusing on members of the cast. In the newest one, people can learn more about Benedict Pascal, one of the people dedicated to House Wolffort.
The video begins with a hint at Benedict's past. An event scene refers to what he's about to do as "revenge against myself for being so powerless." Apparently, his "incompetence" caused something terrible to happen. After that, it mentions how he's the steward for the Wolffort family. He's dedicated to Serenoa's success. Later in the video, gameplay with Benedict shows up. With that, there's a hint about what the future could hold for him.
However, before that, the video looks at some other Triangle Strategy characters. Serenoa's father Symon is introduced. So are the other high house leaders Landroi Falkes and Silvio Telliore. After that, the House Wolffort members Anna Pascal and Serenoa show up. (Anna is a spy and may be related to Benedict, due to them sharing a last name.)
This is part of a series of Triangle Strategy character trailers. The first one looked at Roland Glenbrook. After that, one appeared for Frederica Aesfrost. In the past, protagonist Serenoa Wolffort appeared as a focus in a general story trailer.
Triangle Strategy will come to the Nintendo Switch on March 4, 2022.
The post Latest Triangle Strategy Character Trailer Stars Benedict Pascal appeared first on Siliconera.
---
Destructoid Monday, January 31, 2022 7:00 PM
---
Destructoid Monday, January 31, 2022 6:00 PM
---
Destructoid Monday, January 31, 2022 5:00 PM
---
Destructoid Monday, January 31, 2022 4:30 PM
---
Destructoid Monday, January 31, 2022 4:00 PM
---
Destructoid Monday, January 31, 2022 3:30 PM
---
Destructoid Monday, January 31, 2022 3:00 PM
---
Destructoid Monday, January 31, 2022 2:30 PM
---
Destructoid Monday, January 31, 2022 2:00 PM
---
PC Invasion - FeedDDD Monday, January 31, 2022 6:45 PM
There's been tons of buzz recently over the next League of Legends champion, spurred by a leak that potentially revealed the champion already. The next suspected champion, Renata, was purportedly leaked in a datamine for a version of Teamfight Tactics. Now it seems her arrival is almost inevitable, as Riot Games has released a website that seems to confirm Renata. The website teases a company, Glasc Industries, of which Renata is the head. Renata will certainly bring a new edginess to League of Legends. Glasc Industries in the universe of Runeterra is a company that makes chemtech products for the region of Zaun. There's tons of Zaun content nowadays, considering the release of Arcane on Netflix. And Renata screams Zaun. "From humble origins in the Sump of Zaun, Glasc Industries founder Renata Glasc was inspired by her family's alchemical practice to improve life across Zaun and Piltover alike," reads the Our Founder section of the site. "F...
---
PC Invasion - FeedDDD Monday, January 31, 2022 6:30 PM
If you're looking to get more performance out of your PC, you'll want to consider overclocking some of your existing components such as your CPU and GPU. Overclocking typically involves increasing the speed at which your components run in order to get more performance without needing to purchase new hardware. While overclocking can provide noticeable bumps in performance at no extra cost aside from some additional power consumption, there are still a few things to keep in mind in order to safely overclock your PC. By overclocking a component, you may void the warranty provided by its manufacturer by running it outside of the recommended specifications. Overclocking your PC also tends to generate more heat depending on how far you push your components. If your build doesn't have proper cooling, this could reduce the lifespan of your components, or even damage them. The stock cooler that may have come with your CPU usually won't be sufficient to safely overclock, so ...
---
PC Invasion - FeedDDD Monday, January 31, 2022 5:45 PM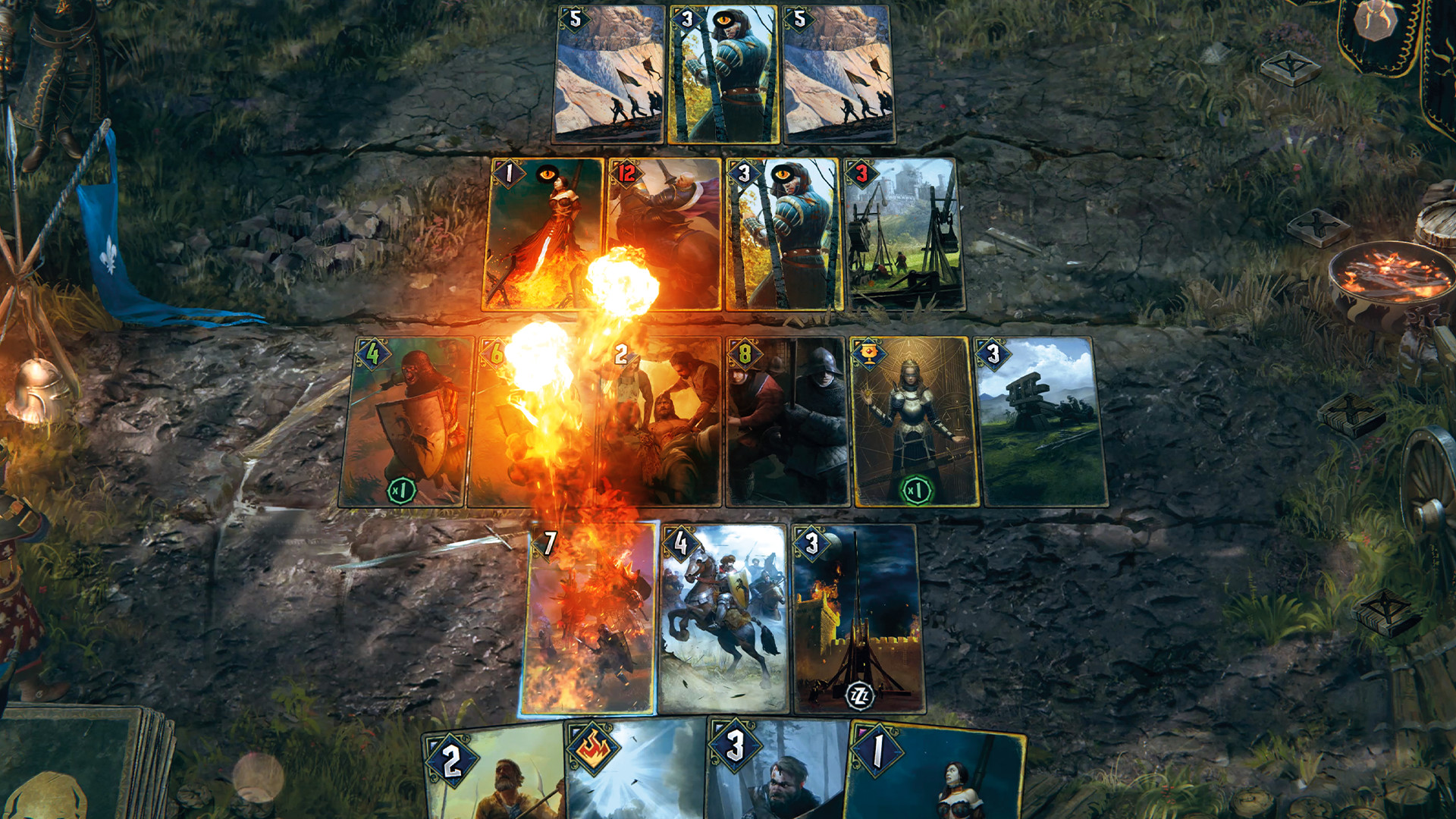 Sometimes, a game's side characters or minigames can become so popular they change the trajectory of the franchise for good. This can come in the form of new spin-offs, or an increased presence in the main series. For The Witcher, this came in the form of Gwent, a card game within the universe that led to several standalone mini-games, spin-offs, and, now, a new upcoming single-player game codenamed "Project Golden Nekker." It's unknown what "Project Golden Nekker" completely entails, but it will be a "captivating" single-player experience that is different from previous versions of the card game. Additionally, the game will be completely standalone. You won't need to purchase anything else related to Gwent in order to understand or enjoy this version of the game. A fan-favorite Gwent originated as a minigame in The Witcher 3: Wild Hunt and was "invented by dwarves and perfected over centuries of tavern table play.&#...
---
PC Invasion - FeedDDD Monday, January 31, 2022 5:30 PM
343 Industries is still toiling away on Halo Infinite's multiplayer component, which has seen a host of troubles since launch. Some positive changes have been made, such as tweaks to the game's store. Issues persist, but the company announced late last week that changes are on the way. Big Team Battle, or BTB, has been busted since December. The recent hotfix didn't cut it, but the team is hoping for a better turnaround. In the announcement, the team wrote that a new update is coming for Halo Infinite, which will hopefully fix Big Team Battle — there's also an update on the store. Failure, as they say, is an opportunity to learn. 343 writes that by taking what it learned with the earlier hotfix, it believes the update will "address the core issue impacting the BTB playlist." John Junyszek, Halo senior community manager, writes that the team ran a playtest of Halo Infinite with the BTB fix. According to him, it was "successful," a...
---
PC Invasion - FeedDDD Monday, January 31, 2022 5:15 PM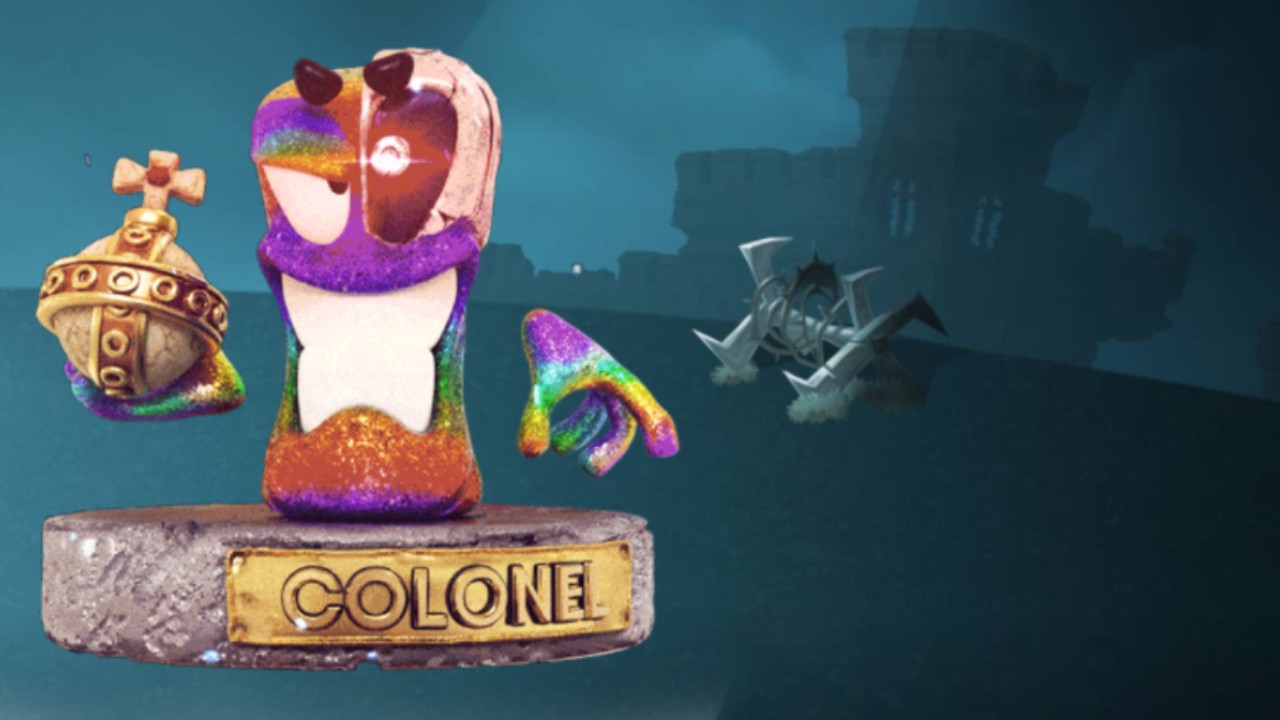 Despite the endless protests made by both developers and the gaming community at large, major gaming companies remain eager to have a sweet piece of that NFT pie. Multiple people have already pointed out the flaws with NFTs and why they do not make for a sustainable long-term marketplace, but it appears that publishers mainly care about their short-term profitability at the moment. Team17, the publisher behind a number of successful indie games, has unfortunately fully jumped into the NFT market. Today, it announced its own collection of NFTs based on its long-running franchise Worms. Notably, this decision has already met resistance from indie studio Aggro Crab Games, which stated that it will not work with Team17 unless the publisher reverses course. According to a press release, these new NFTs, which Team17 refers to as the "MetaWorms NFTs," will provide "documented ownership indefinitely," a claim that seems fallacious considering NFTs tend to come in the...
---
Gamer Empire Monday, January 31, 2022 6:33 PM
This article was taken from https://gamerempire.net/ from the Gaming Guides category: https://gamerempire.net/category/gaming/. It was written by Jack Roque. The original URL of this post is https://gamerempire.net/best-nintendo-switch-games-like-super-mario-bros/. Super Mario Bros has remained a classic title ever since it was released back in 1985. The simple yet challenging gameplay of the now long series of Super Mario Bros games has fans […]
The post 8 Best Nintendo Switch Games Like Super Mario Bros. appeared first on Gamer Empire. It was written by Jack Roque.
---
Tabletop Gaming News Monday, January 31, 2022 6:00 PM
---
Tabletop Gaming News Monday, January 31, 2022 5:00 PM
---
Tabletop Gaming News Monday, January 31, 2022 4:00 PM
---
Tabletop Gaming News Monday, January 31, 2022 3:00 PM
---
Tabletop Gaming News Monday, January 31, 2022 3:00 PM
---
Player Assist | Game Guides & Walkthroughs Monday, January 31, 2022 5:17 PM
Aircraft carriers are one of the more interesting types of warships in World of Warships. Aircraft carriers are blessed with the unique ability to send out airplanes to do your bidding and offer a unique game style that requires proper timing, strategy, and skill to pull off well. If you're picking up the basics of […]
---
Player Assist | Game Guides & Walkthroughs Monday, January 31, 2022 4:17 PM
Bows and crossbows in Runescape are products of crafting, just like many other weapons in the game. Similar to their counterparts in real life, a functional bow requires a bowstring to operate. However, you have to make the bowstring yourself before you can use the weapon in a fight. To make bowstrings in Runescape, players […]
---
Player Assist | Game Guides & Walkthroughs Monday, January 31, 2022 3:23 PM
Of all the residents living in Stardew Valley, Krobus is the only one you could ask to move in with you as friends and not in a romantic sense. Keep scrolling down and read further if you are interested in becoming best friends and roommates with Krobus the Shadow Person. All About Krobus Birthday: Winter […]
---
Player Assist | Game Guides & Walkthroughs Monday, January 31, 2022 2:22 PM
There are a few maps in VALORANT where specific Agents are must-picks, thanks to the map-Agent synergy that naturally accentuates an Agent's skillset. Sova, for example, is a non-negotiable pick for Ascent, where his Recon Bolt and Shock Bolt Abilities can live out their full potential. Much like how Sova is for Ascent, Viper is […]