---
GamersHeroes Friday, November 3, 2023 8:47 PM
FTK2 introduces a number of exciting new classes to the experience. This guide on How To Unlock All Classes In For The King 2 lists all of the classes we have discovered so far, as well as details on how to unlock them.
The post How To Unlock All Classes In For The King 2 appeared first on GamersHeroes.
---
GamersHeroes Friday, November 3, 2023 3:16 PM
---
Kotaku Friday, November 3, 2023 6:20 PM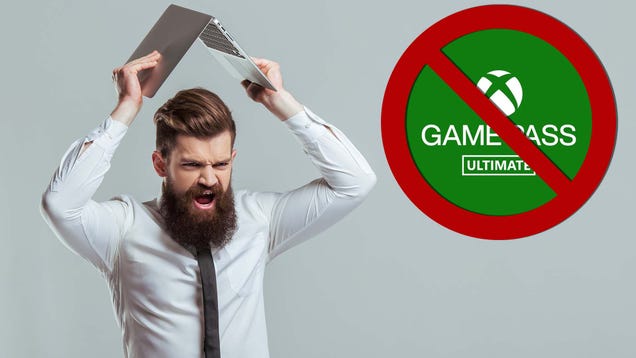 Update 11/03/2023 6:20 p.m. ET: The Verge reports that Xbox chief Phil Spencer has reversed the decision to end free Game Pass Ultimate access for non-Xbox Microsoft employees. In an internal memo, Spencer wrote:

---
Kotaku Friday, November 3, 2023 5:00 PM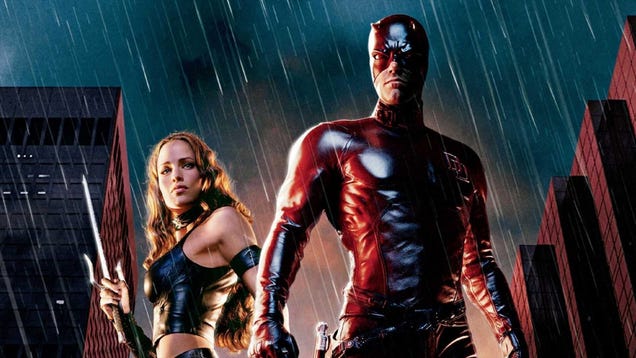 Daredevil: The Man Without Fear, a 2003 PlayStation 2 superhero game that was in development by 5,000 Ft. Studios for the PlayStation 2 before getting canceled, has resurfaced after 20 years with a new playable build.

---
Kotaku Friday, November 3, 2023 4:30 PM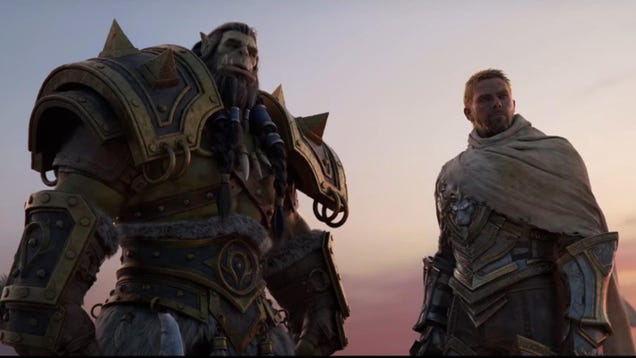 At BlizzCon 2023, Blizzard announced it's preparing to enter what it's calling World of Warcraft's "Worldsoul Saga," a multi-expansion story arc in the MMORPG that it plans to roll out over the course of the next three expansions.
---
Kotaku Friday, November 3, 2023 3:45 PM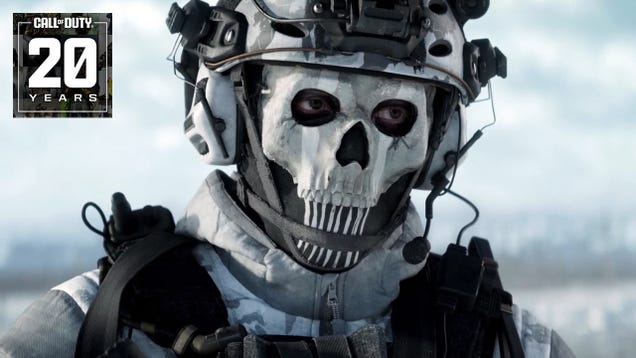 The third entry in the Modern Warfare reboot project ships on November 10. A direct sequel to 2022's Modern Warfare II, Call of Duty: Modern Warfare III's campaign follows Task Force 141 as they attempt to prevent a global catastrophe. Its single-player campaign promises more open, freeform levels than usual, while…
---
Kotaku Friday, November 3, 2023 3:20 PM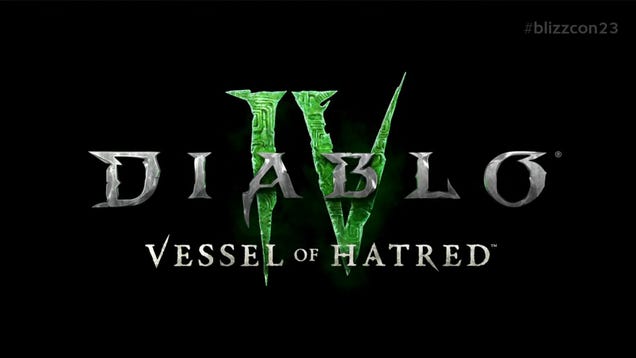 Today, during Blizzcon 2023, Blizzard gave us an early look at Diablo IV's first expansion, Vessel of Hatred. The upcoming expansion will feature a new class and will be out next year.
---
Kotaku Friday, November 3, 2023 3:18 PM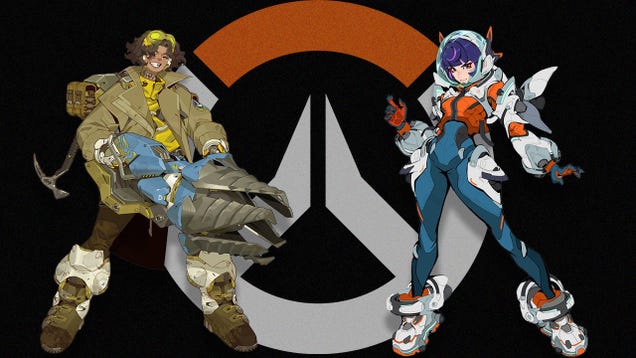 Blizzard announced three new Overwatch 2 heroes at Blizzcon 2023's opening ceremony, and while Mauga, the next tank hero, is playable in the game this weekend as part of a test period to everyone, the company also showed off two other heroes planned to launch in 2024.

---
Kotaku Friday, November 3, 2023 2:45 PM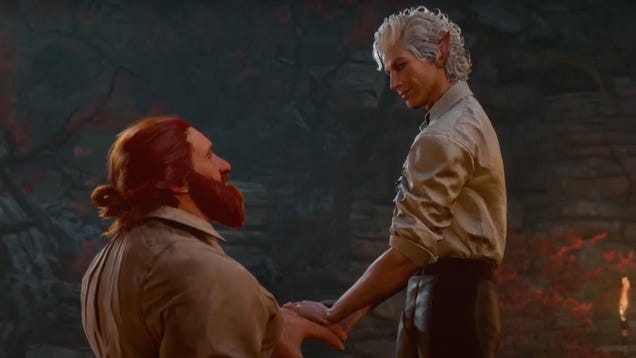 Role-playing game Baldur's Gate 3 lets players summon purple lightning and kiss parasitic Cthulhu emperors, but it won't let them give out hugs. Fans of the Dungeons & Dragons game routinely lament this small injustice, wishing badly to comfort their favorite party members during the game's sometimes devastating…
---
Kotaku Friday, November 3, 2023 2:10 PM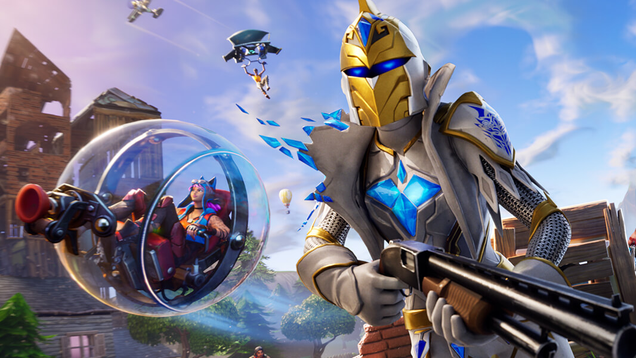 Just over a month after Epic Games cut nearly 900 employees, players have come roaring back to Fortnite to play its new nostalgia trip through the battle royale's original map. Player count trackers like Fortnite.gg estimate the hit free-to-play game peaked at over 5 million concurrent players in the last 24 hours…
---
PCGamesN Friday, November 3, 2023 7:24 PM
Overwatch 2 is one of the most popular free-to-play online shooters around, sporting a diverse cast of heroes to choose from coupled with fast-paced action. The game is about to get a whole lot bigger, too. At BlizzCon 2023, Blizzard showcases a variety of upcoming Overwatch 2 content, including new characters and game modes. One of the biggest additions is Mauga, the shooter's first Samoan hero, and you can play as him now for a limited time.
MORE FROM PCGAMESN:
All Overwatch 2 characters
,
Best Overwatch 2 settings
,
Overwatch 2 tier list
---
PCGamesN Friday, November 3, 2023 5:26 PM
Diablo IV is drawing new fans in through the gates of Sanctuary as the second season continues to unfold and Blizzard sees the game's release on new platforms such as Steam. With the Season of Blood underway and the Malignant now in the past, many fans have pondered whether or not we'll see the return of the first season's more powerful features. At BlizzCon 2023, the developer reveals new Malignant rings that do just that.
MORE FROM PCGAMESN:
Diablo 4 builds
,
Diablo 4 review
,
Diablo 4 classes
---
PCGamesN Friday, November 3, 2023 4:28 PM
World of Warcraft draws both new and old players into its diverse lands, extensive story arcs, and thrilling MMO gameplay over a decade after its initial release. With the rise of World of Warcraft Classic, more fans have been able to experience what made older versions of the game so good. Despite its ability to stay true to WoW's source content, Classic still receives frequent updates. As revealed at BlizzCon 2023, Blizzard now says that a new and improved Cataclysm expansion is underway.
MORE FROM PCGAMESN:
WoW Dragonflight tier list
,
The best WoW addons
,
WoW Dragonflight review
---
PCGamesN Friday, November 3, 2023 4:15 PM
World of Warcraft continues to dominate the ever-growing world of massively multiplayer online games. It shows no signs of slowing down after its ninth and latest expansion, Dragonflight, with Blizzard taking to BlizzCon 2023 to reveal a massive new story arc for WoW. While many fans expected the behemoth developer to give word on a new expansion, Blizzard has outdone itself and shown a whole story arc, Worldsoul Saga, which includes a whopping three expansions.
WoW Dragonflight tier list
,
The best WoW addons
,
WoW Dragonflight review
---
PCGamesN Friday, November 3, 2023 3:38 PM
Judero is one of the most immediately disarming games I've played. Take exploration and combat that's reminiscent of classic The Legend of Zelda, via modern games such as Tunic, Death's Door, and even Elden Ring. Then mix in the disconcerting horror stylings seen in the likes of Mundaun and Hellblade: Senua's Sacrifice, accentuated by its jerky, hand-crafted stop-motion animation.
MORE FROM PCGAMESN:
Best indie games
,
Upcoming games
,
Best action-adventure games
---
PCGamesN Friday, November 3, 2023 3:15 PM
Diablo IV players have put in over 1.5 billion hours collectively to date, with the community continuously growing as Blizzard opens Sanctuary's doors to new players on platforms like Steam. The game's steady updates and season changes also further spark our love for D4, with fresh faces to take on and new storylines to experience. At BlizzCon 2023, we see the latest Diablo entry expand even more as the behemoth developer reveals the game's first-ever expansion, Vessel of Hatred.
Diablo 4 builds
,
Diablo 4 review
,
Diablo 4 classes
---
PCGamesN Friday, November 3, 2023 3:18 PM
What is the Diablo 4 Vessel of Hatred release date? As if the latest in the long-running series wasn't big enough, it seems that there are not one but two upcoming expansions coming in the future, and that's not counting the myriad of seasonal ladders we will experience soon.
We can draw on our knowledge of Diablo 4 as well as our attendance at Blizzcon 2023 to give you the latest news on the Diablo 4 DLC release date. Previous expansions have introduced new Diablo 4 classes to completely change the meta, new items to give us excitingly powerful Diablo 4 builds, and encounters with Prime Evils not seen in the base game.
Diablo 4 builds
,
Diablo 4 review
,
Diablo 4 classes
---
Rock Paper Shotgun Latest Articles Feed Friday, November 3, 2023 5:00 PM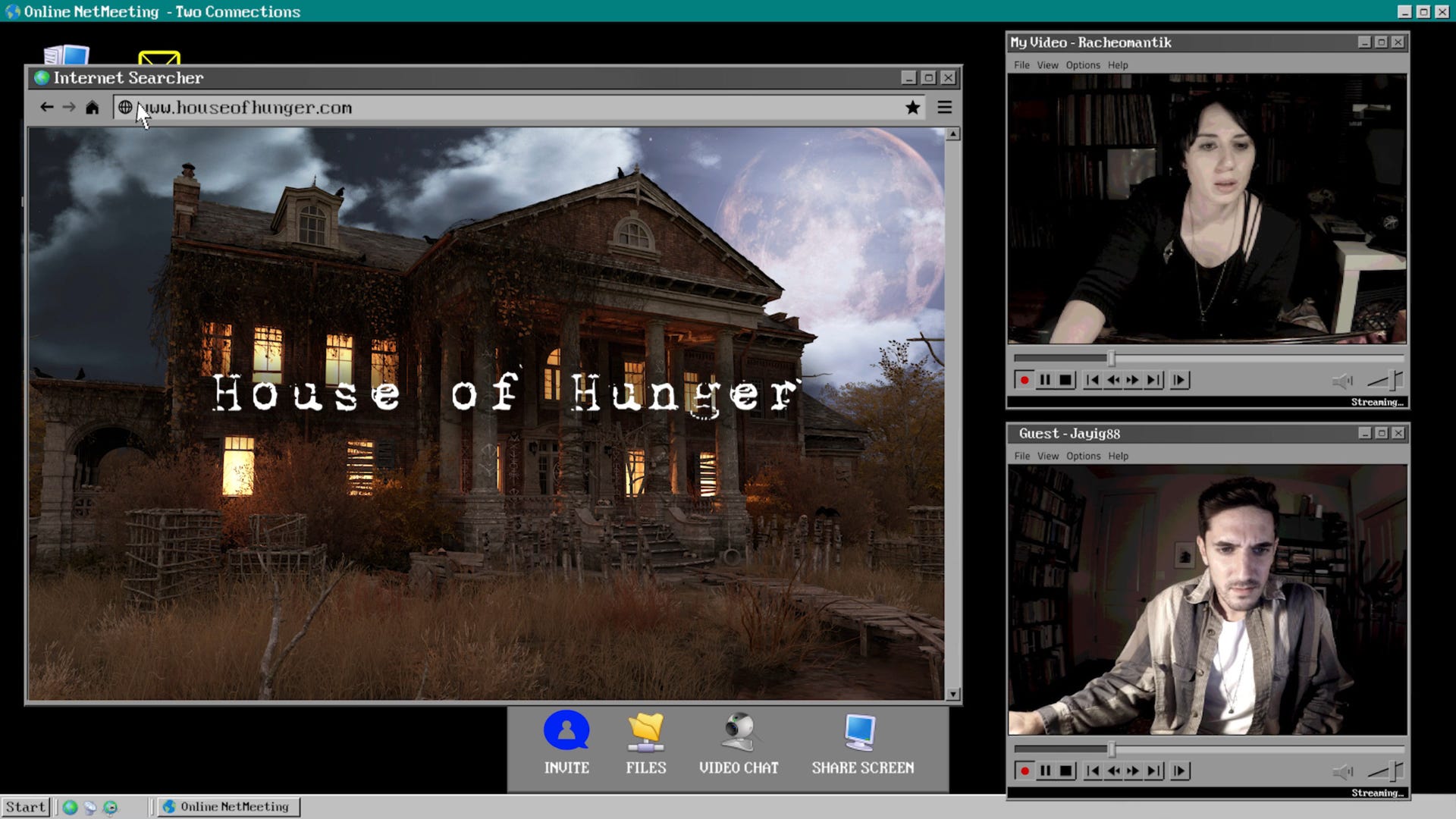 "The game is called Bloodthyrster X," the nerd-coded detective explains, twisting in their ill-fitting suit and furiously shaking an upside-down Xbox controller while their colleagues stare aghast at a TV screen looping a three-second clip of shoddy CGI ultraviolence. "The objective is to run over babies in your minivan while shooting cops and other players. It's taking over the dark web... and IRL."
You don't need me to tell you that fake video games appearing in TV shows and movies are typically absurd and terrible. But just because something is bad, doesn't mean it's uninteresting. Having watched dozens of movies and episodes with fake video games, I'm going to celebrate a few over the coming weeks. Some daft fake games have neat ideas, some shows portray their fake games in an interesting way, and some fake games are even quite good. Let's start now with Deadware, an unknown horror movie which does a great job recreating something a bit bad: a spOooky haunted browser game from 1999.
---
Rock Paper Shotgun Latest Articles Feed Friday, November 3, 2023 3:47 PM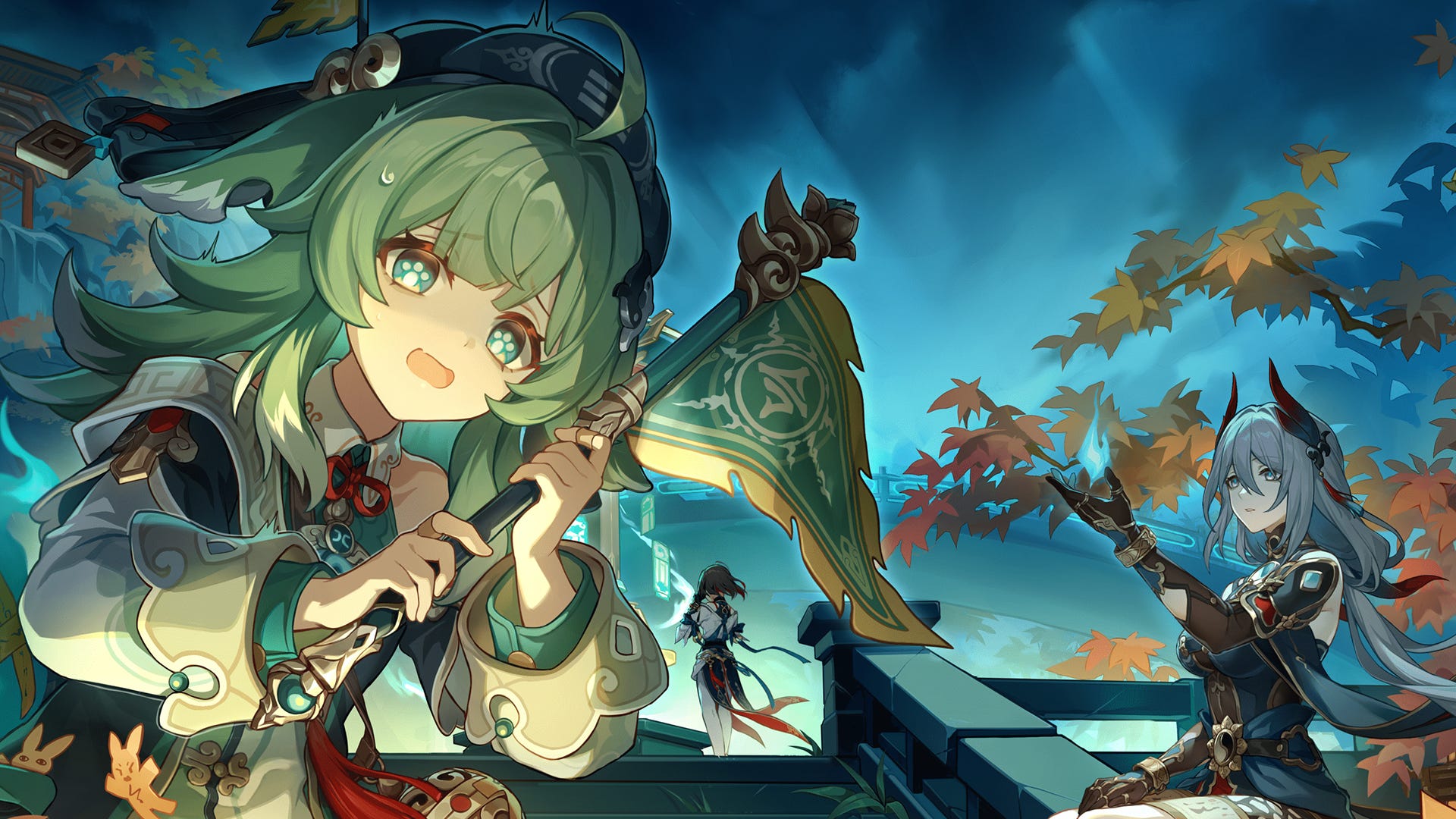 Honkai: Star Rail has dropped a release date and details for its 1.5 update, taking the anime sci-fi RPG to a spooky new region with new events and three new characters along for the ride.
---
Rock Paper Shotgun Latest Articles Feed Friday, November 3, 2023 3:14 PM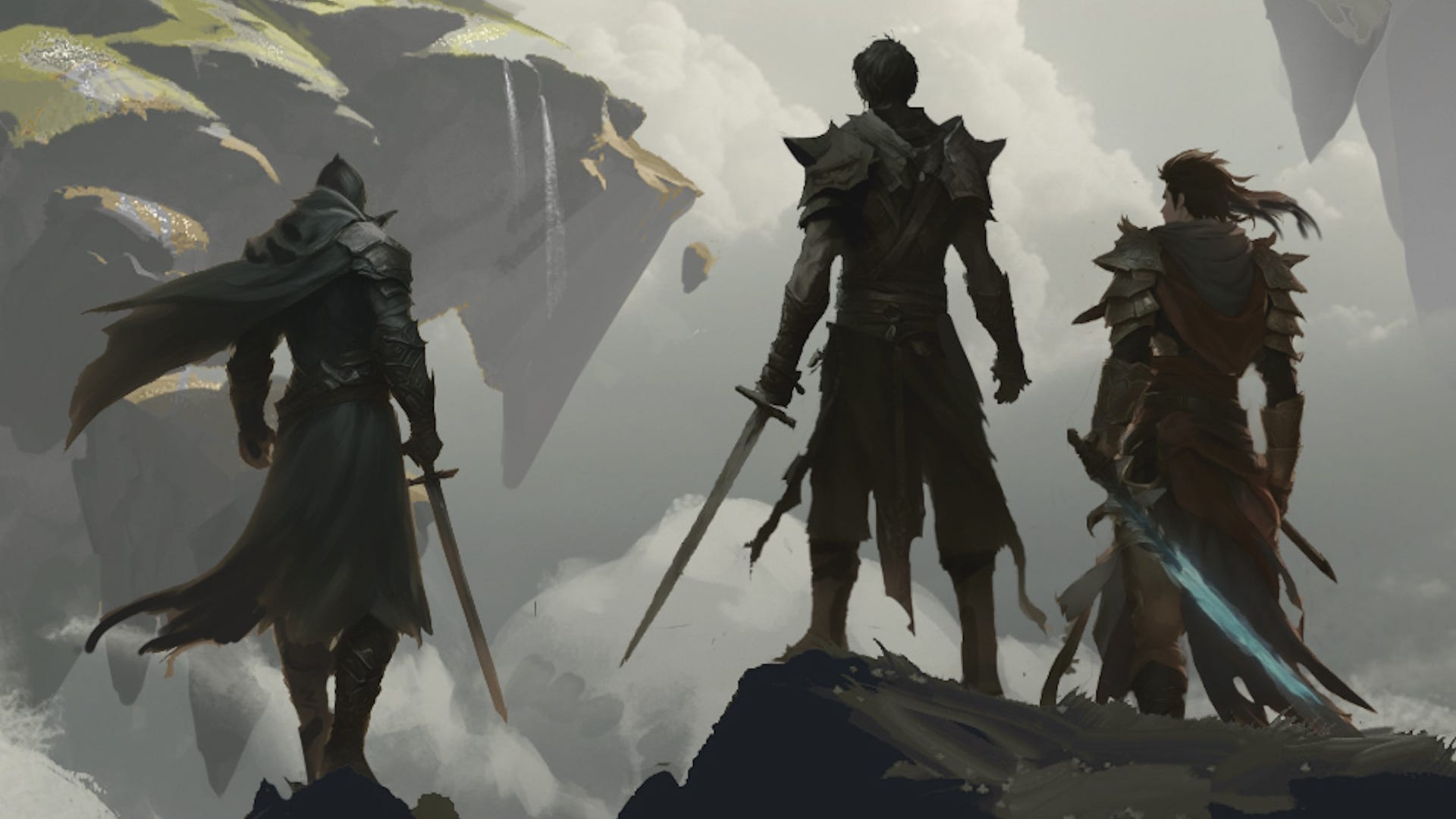 Greg 'Ghostcrawler' Street, the influential developer with credits on both World of Warcraft and League of Legends - including the MOBA's unreleased MMO - is working on a new MMORPG under his own studio.
---
Rock Paper Shotgun Latest Articles Feed Friday, November 3, 2023 2:29 PM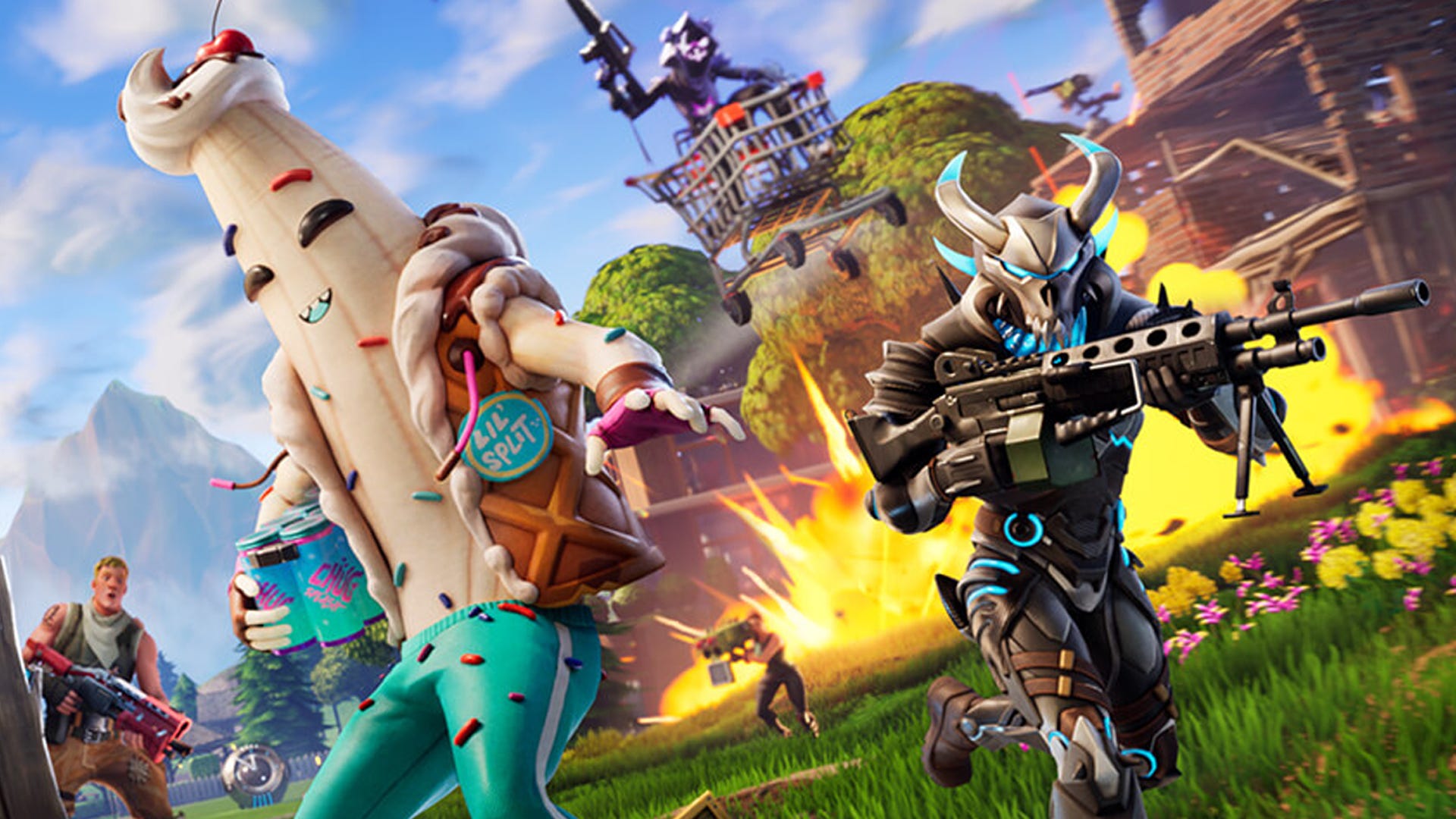 Fortnite's nostalgic latest season has kicked off, bringing back a slew of weapons, vehicles, items and cosmetics from the battle royale game's first chapter. The truncated Fortnite Chapter 4 Season OG - which will last just four weeks, rather than the usual three months - has also restored the game's original map as seen in Chapter 1, meaning the return of places like Tilted Towers, Loot Lake and Greasy Grove.
---
Twinfinite Friday, November 3, 2023 7:39 PM
Finally, Mauga has arrived!
---
Twinfinite Friday, November 3, 2023 5:30 PM
If you enjoy emotionally riveting journeys through bygone yet beautiful lands, then consider these other titles!
---
Twinfinite Friday, November 3, 2023 4:23 PM
Sledgehammer really pulled that trigger.
---
Siliconera Friday, November 3, 2023 9:00 PM
Kahotan has announced that Good Smile Company will release Nendoroid Dolls of Hatsune Miku and Megurine Luka soon. While the Miku one looks like she's ready to relax at home, Luka will appear as she usually does.
You can get a closer look at the promotional artwork for the Nendoroids below:
The Hatsune Miku "Home Style" Nendoroid Doll shows Miku in a relaxed state. She has an eye mask on her head, a bone-shaped barrette in her bangs, and soft dog-shaped slippers. The dog theme also appears on the dress underneath her cardigan since it shows paw prints.
She's also wearing glasses, which implies that Miku normally wears contact lenses. You'll be able to remove this outfit and give it to someone else or put another outfit onto Miku if you wish. As for Luka, she's in her regular clothes.
Nendoroid Dolls are bigger Nendoroids with more ball joints. This allows for a wider range of poses. You can also dress them up. Since their face plate uses the same ones as a normal Nendoroid, you could potentially transfer your actual Nendoroids into Nendoroid Dolls so long as you have a Doll body. Some other Nendoroid Dolls that Good Smile Company announced or have open for pre-order include ones for Loid and Yor Forger and one for Sakura from Cardcaptor Sakura.
The Hatsune Miku and Megurine Luka Nendoroid Dolls are in production. There is no information yet as to when to expect them.
The post Hatsune Miku and Megurine Luka Nendoroid Dolls in Production appeared first on Siliconera.
---
Siliconera Friday, November 3, 2023 8:30 PM
The official Genshin Impact Twitter accounts have teased Skirk, who will appear in the game sometime soon. Cat Protano will voice her in English, and Mamiko Noto will voice her in Japanese.
In Genshin Impact, Skirk is Tartaglia's master after he fell into the Abyss at a young age. He mentions her in his voice lines, and her name is also in his character story. So far, he is the only character in the game who even brings her up due to their shared past.
According to his voice lines and character story, Skirk is a powerful fighter and a strict teacher. She took on Tartaglia as an apprentice because he had awakened "it," though at the time of Tartaglia's debut, it was unclear what "it" was.
Some of Protano's other roles include Isabel in Goddess of Victory: Nikke and Biondina in Dislyte. Meanwhile, Noto has appeared in many significant works, as she is a fairly prominent voice actress in the Japanese industry. Some of her roles include Fuuka from Persona 3, Ai Enma from Hell Girl, and Scathach/Scathach Skadi in Fate/Grand Order.
Genshin Impact is available on PS4, PS5, PC, and mobile devices. It's unclear when and if Skirk will debut as a pullable character in Genshin Impact since HoYoVerse usually shares the splash art for playable heroes.
The post HoYoVerse Reveals How Skirk Looks in Genshin Impact appeared first on Siliconera.
---
Siliconera Friday, November 3, 2023 8:00 PM
NetEase has revealed all of the costumes that will appear in the upcoming xxxHolic crossover in Identity V. In total, there will be four skins.
Here is the list of Hunters and Survivors that will have xxxHolic skins in Identity V:
Geisha: Yuko Ichihara

"Little Girl": Kohane Tsuyuri

Mercenary: Shizuka Doumeki

Seer: Kimihiro Watanuki
Of these skins, only the one for Geisha is an S-tier. All of the other ones are A-tiers.
The image that appeared on official Identity V channels shows the characters standing in front of the tram on the Eversleeping Town map. Behind them, closer to the fence and the bus stop in front of the dancing Michiko area of the map, are the Identity V characters that they're based on.
Usually, NetEase announces upcoming collaborations in advance of their actual implementation in the skin. For example, it announced in May 2022 that there will be a Bungo Stray Dogs crossover. However, the crossover didn't happen until the fall of the same year. Since NetEase has revealed the skins, the xxxHolic crossover will likely happen soon. The new season just started as well, so it might appear in the second phase of the Essences (gacha).
Identity V is available on PC and mobile devices. The xxxHolic crossover in Identity V should debut sometime in the near future.
The post Four xxxHolic Characters Will Appear in Identity V Crossover appeared first on Siliconera.
---
Siliconera Friday, November 3, 2023 7:00 PM
Poncle announced that a Vampire Survivors Adventures Mode will be released soon, as the feature was revealed in a trailer on the studio's official YouTube channel. The story campaign will debut in the v1.8.0 Deeplorable Update.
You can check out the trailer for the Adventures Mode below:
At the time of writing, Poncle has not given a release date for the Deeplorable Update. However, on social media the Indie developer stated that the patch would be "coming soon in a few weeks." According to the trailer, the Vampire Survivors Adventures Mode is essentially a mini story campaign and will feature side quests and deep lore to flesh out the game's plot.
The Adventures Mode will be released with a handful of story chapters, with more sections being added in future updates. Interestingly, Poncle revealed that players can jump into the Vampire Survivors story mode fresh without "losing any unlocks" or characters. So it appears that even those who have entirely completed the game will be able to jump into the mode as a brand new story.
Although it doesn't seem like the update will add new maps, the Adventures Mode looks to give players a new experience by remixing previous levels into an actual story campaign. In the trailer, for example, we get a glimpse of Chapter 3 being titled "Legacy of the Moonspell," starring the character Miang.
The Vampire Survivors Adventures Mode has been announced and will launch with the Version 1.8 Deeplorable Update releasing in November 2023. The game is now available on PC, Nintendo Switch, Xbox One, Xbox Series X/S, and mobile devices.
The post Vampire Survivors Adventures Mode Announced appeared first on Siliconera.
---
Siliconera Friday, November 3, 2023 6:00 PM
Megahouse revealed two new Look Up figures of Rei Ayanami and Asuka Shikinami Langley from the Rebuild of Evangelion film series. The figures are unpainted gray prototypes except for their eyes, and they were originally revealed at the Animate Girls Festival 2023.
There are currently no further details about a possible release date or price. More information will be revealed at a later date through the Megahouse Tori social media account. AGF2023 is currently being held between November 3-4, 2023 at Ikebukuro Sunshine City, in Tokyo.
You can take a look at the Evangelion Look Up prototype figures of Rei and Asuka here:
Before the reveal of the new Rei and Asuka Look Up figures, Megahouse previously released two Look Up figures of Shinji Ikari and Kaworu Nagisa on October 2022. Other recent Evangelion merchandise and figures include a recently revealed figure of Rei Ayanami sporting two different hairstyles, as well as another figure of her wearing a black plugsuit. Additionally, the Asuka and Rei Nendoroids will receive a re-release on 2024.
The Rebuild of Evangelion film series is available on Blu-Ray and DVD. The movies are also available streaming on Amazon. The original Neon Genesis Evangelion anime series appeared on Netflix in 2019.
The post Evangelion Rei and Asuka Look Up Prototype Figures Revealed appeared first on Siliconera.
---
Siliconera Friday, November 3, 2023 5:00 PM
In a recent Q&A, Square Enix shared some details about the development and creation of the the Final Fantasy XIV Stormblood expansion. The information was shared to celebrate the inclusion of the Stormblood expansion into the FFXIV free trial.
In regards to Ala Mhigo, senior story designer Banri Oda said that the setting of the city is inspired by Istambul, since both are located at the junction of two civilizations, and have acted as geopolitical strategic points throughout their history. However, in terms of aesthetic, Ala Mhigo draws inspiration from the Agra Fort, or the Red Fort, located in the Indian city of Agra.
Lead background artist Yoshiki Takanashi revealed that producer and director Yoshi-P asked for the Kugane Tower to be climbable. At one point during the development of Final Fantasy XIV Stormblood, players were sharing screenshots online of possible climbable parts of the tower. Because of this, the developers made sure to make the climbing spots inconspicuous to make it more challenging.
The character of Yugiri was originally designed as part of an Au Ra player character face type contest, shared lead character concept artist Ayumi Namie. Yugiri's design was inspired by the aesthetic of Japanese aristocracy and shrine maidens. During the contest's selection process, Yoshi-P commented that the face fit Yugiri's design, who at the time had only appeared as a masked NPC.
For the Samurai job introduced in Stormblood, lead artist Shinya Ichida said that the developers wanted to make actions that use Kenki feel unique and stand out. They made sure to include red for the animations of Kenki actions and skill, which is the signature color of the job, and included auras and expressions that reminded them of Kenki. Additionally, they wanted the animations for the Samurai job to resemble the refined movements of iaido sword techniques, and feel realistic.
Lead cutscene artist Maki Imamura said that the concept behind the Shinryu and Omega fight introduced in Patch 3.5 was to create a kaiju monster battle scene. This proved challenging due to the constraints of FFXIV being an MMO, as well as the title being supported on PS3 at the time. Even though the developers were short on time, they were capable of implement this cutscene within the memory limitations.
Final Fantasy XIV is available for the PS4, PS5, and PC. The latest Patch 6.5 Part 1 launched on October 3, 2023. Part 2 won't be available until January 2024. The free FFXIV trial now includes content up to Stormblood.
The post Square Enix Shares Final Fantasy XIV Stormblood Development Details appeared first on Siliconera.
---
Siliconera Friday, November 3, 2023 4:45 PM
Throughout the Call of Duty franchise, critical fans have argued that the single-player campaign often feels like a tutorial for the real meat of the game: multiplayer. If that argument rings true for any game, though, it is Modern Warfare 3, as the MW3 campaign is a glorified Warzone tutorial.
Picking up immediately after 2022's MW2 campaign, this seemingly rushed title from developer Sledgehammer Games is a direct sequel to the previous game. This feels odd in-and-of itself for a series, which usually hops between sub-series each year. But the main issue with the single-player MW3 campaign isn't its continuity but its length and structure.
Sure, it has some of the classic blockbuster cinematic action movie-like missions you know and expect from the series. But these are few and far between, with the bulk of the campaign being the new open-world-like missions. You are dumped into an open map with few objectives, such as stealing some items or planting a GPS.
These freeform objectives sound fun and intriguing at a glance, but the execution is quite poor. It turns out you can ignore and run past most enemies, making the missions relatively easy and nothing more than a slightly more focused version of DMZ. They offer no challenge, which results in the mode feeling like a tutorial for the core battle royale experience.
This is even right down to the fact you have armor plates like in the battle royale mode. You even open up supply crates and can loot weapons you find, and so on. The actual story elements within these open missions are scarce as well. You pretty much play a DMZ mission for 10-20 minutes to then get some actual story cutscenes as a reward.
This would be somewhat acceptable if the occasional traditional missions were actually good. Unfortunately, this isn't the case, either. The opening mission of breaking Makarov out of prison feels messy and random. But the biggest culprit of the "traditional" CoD story mission comes from the later one, "Passengers."
This is, unfortunately, the direct sequel to the infamous "No Russian" no one asked for. Without spoiling too much, this triggering and problematic mission sees you forced to hijack a plane in the middle of the sky. It may not go as dark as Call of Duty's most unforgettable (in a bad way) campaign mission, but it still goes further than it should.
As for the actual story itself, this doesn't necessarily do anything impressive. I certainly enjoyed the characters and plot from even recent games like Vanguard more than this one. With how throwaway this single-player campaign feels like, it honestly reeks of DLC material in its short, 3-4-hour length. In my opinion, you are better off watching the cutscenes on YouTube at this point. And then you can save time for what will presumably be more enjoyable in the multiplayer, Zombies, and actual Warzone.
Call of Duty: Modern Warfare 3 is available for PS4, PS5, Xbox One, Xbox Series X/S, and PC.
The post MW3's Campaign Feels Like a Glorified Warzone Tutorial appeared first on Siliconera.
---
Siliconera Friday, November 3, 2023 3:48 PM
Blizzard Entertainment revealed Mauga as the next hero in Overwatch 2. Mauga is a Samoan Tank Hero that wields two chain guns called Gunny and Cha-Cha.
Mauga was revealed during BlizzCon 2023, and he is the first Samoan hero in the game. He will make his debut when Season 8 of Overwatch 2 starts on December 5, 2023. His kit revolves around the use of his two chainguns. Gunny is the left one, and it fires incendiary rounds that ignite enemies. Cha-cha is the volatile right chain gun, and it deals critical hits on burning enemies. Each gun can be shoot separately or in unison.
Three other core abilities that Mauga can use were introduced. One is Overrun, an unstoppable charge designed to break enemy lines. Cardiac Overdrive damages enemies and regains life for all allies in a radius around Mauga. Finally, Cage Fight traps enemies in a set area and grants infinite ammunition to Mauga.
You can watch the Overwatch 2 Mauga reveal trailer here:
Furthermore, Blizzard teased more upcoming content for Overwatch 2, including a new game mode titled Clash, a new Japanese map called Hanaoka, and the designs for a new Damage and Support Hero. More information about these will appear on November 4, 2023.
You can check the new designs here:
Overwatch 2 is available on the PS4, PS5, Xbox Series X, Xbox One, Nintendo Switch, and Windows PC. Mauga will appear with Season 8 of Overwatch 2, starting on December 5, 2023.
The post Overwatch 2 New Tank Hero Mauga Joins December 2023 appeared first on Siliconera.
---
Siliconera Friday, November 3, 2023 3:26 PM
At Blizzcon 2023, Activision Blizzard announced the Diablo 4 expansion Vessel of Hatred, with the DLC set for 2024. It will arrive around the end of next year.
There are few exact details about the first expansion at the moment. Activision Blizzard released a first trailer. It spends under a minute teasing things to come. No characters are shown. Only environments appear. However, Mephisto acts as a narrator for the whole thing while Zakarum prayers can be heard, suggesting the choice we gave up is making him stronger.
Here's the full video. At the very end of it, the "late" 2024 release window comes up along with the logo for the add-on.
We already saw one Diablo 4 update recently. The second season, called the Season of Blood, began in October 2023. It brought a horde of vampires into the game. People also could take part in the new Blood Harvest seasonal event and gain access to Vampiric Powers to use against their foes. At the same time as the new season, the Steam version of the game also ended up appearing online.
Diablo 4 is available for the PS4, PS5, Xbox One, Xbox Series X, and PC, and the Vessel of Hatred DLC expansion will arrive in late 2024.
The post Diablo 4 Vessel of Hatred Expansion Arrives in 2024 appeared first on Siliconera.
---
Siliconera Friday, November 3, 2023 3:00 PM
When I first read the summary for Thirsty Suitors, I imagined it would be a South Asian version of Scott Pilgrim, only you're fighting your own evil exes. But as soon as I booted up the game and stepped into a Jala's inner world, skateboard in hand and a Thirstsona quiz badgering me about my love life after every grind, I realized I was going to be in for a wilder ride. Despite its short length, it made a far deeper impression on me than the majority of longer AAA games I'd played this year with its clever writing and memorable battle system.
After a messy break-up with her older girlfriend, Jala returns to her hometown of Timber Falls. Not only does she have to face the disappointed judgment of her parents, she also has to deal with vengeful exes, a sister who won't talk to her, an imminent meeting with her strict Indian grandmother, and a bizarre skateboarding cult run by an anonymous man who lives in the sewers and wears a bear mask. Her exes all have beef with Jala and honestly, after hearing their side of the story, I can't blame them. She was a piece of work. Her past romances, as well as tensions regarding the skater cult, makes Timber Falls a hostile place. But as Jala works through her issues both personal and interpersonal, she starts to discover more about herself and her home.
The story focuses on themes of emotional reconciliation, as well as inter-generational trauma and the immigrant experience. There is a lot of diversity in this game when it comes to races, genders, and sexualities. However, I never felt like the writers were shoving it in my face. Their identities are a major part of their character, of course, but it doesn't define them. The writing is snappy and witty, but fraught with emotional punches when it needs to be. This is a really hard balance to achieve. I've reviewed games in the past where I dinged the writing for nonstop "humor" and "Tumblr speech," which is when the characters act as mouthpieces for the writers' political beliefs. However, Thirsty Suitors's jokes made me laugh out loud and its more intense moments brought me to tears. I never felt like the writing talked down to me or over-explained anything.
Jala's conversations with her exes were really funny. Her confrontation with Irfan, for example, was hilarious, even though Jala was terrible to him when they were together. She's so messy, it's crazy, and it's even worse when you put Tyler into the mix. The writing really shines in the interactions between Jala and her mother, though. I think most Asians can relate to Jala's frustrations in the face of her mother's passive-aggressive remarks about her life and decisions.
I actually yelled when, upon achieving a perfect score on one of the recipes, her mother said that she would serve the dish to guests. Granted, she wouldn't serve it to desi guests. But guests?! That's high praise! Outerloop Games is a minority-led studio and so it's totally understandable as to how its writers could accurately recreate the Asian daughter experience. The entire conversation between Jala, Jala's mother, and Jala's grandmother was so uncomfortable. It brought back really awkward memories of having to watch my own mother and maternal grandmother interact.
The part about Outerloops being minority-led is what I think makes the writing hit home so well. This is not tokenism or forced diversity. The characters aren't stereotypes or mouthpieces. They're us. This is our lived experience. Thirsty Suitors writes from a queer Asian immigrant perspective for the queer Asian immigrant, which eliminates the need to over-explain anything. Why does it need to fully put into words the effort that Jala's parents put into as first-generation immigrants, or Diya's complicated relationship with her own family, when these are experiences that we can relate to? I've heard my parents talk about it. I've seen my parents live it. That's not to say that the game can only be relatable to Asians or immigrants, though. Jala's internal turmoils, as well as the real hurt she inflicted upon her community, are also struggles that I'm sure most people who had messy teenage years can see themselves in.
The story and characters aren't the only strong points of Thirsty Suitors. As a whole, the game feels incredibly polished. As soon as I booted up the game and the "What's Your Thirstsona?" track started to play, I was hooked. I knew I'd enjoy the game. All the songs have such a catchy rhythm, and has such a unique Indian inspiration that I don't usually hear in games. The voice acting, too, felt great. I think that a lot of the lines in the game could be really cringy in the Marvel movie way. But the delivery is either so earnest or so funny, that I laughed more often than not. Visually, too, I love how funny the status effects are on the characters. The aesthetics of the characters really fit the overall vibe of the environment, story, and atmosphere, combining retro designs with a modern style.
There are several ways to level up Jala. You can fight against suitors and punks, of course. There is some level of customization as well. Jala's Thirstsona changes depending on your answers in the story. Flaky responses raise her Bohemian Thirstsona, for example, which has different stats than the mean Heartbreaker one. Combat is turn-based. It focuses on applying status effects, and button inputs affect damage. The better you time the inputs, the more damage you deal or the less you take. It's kind of similar to Yakuza 7. The battles can seem as ridiculous as the ones there too if you think about it too much. Jala is a grown woman beating up teenagers in a skate park, like, come on.
You can also cook and skateboard to level up. Since I cooked a lot to get free healing items, I became overleveled halfway through the game. The cooking mini-game is like a rhythm game and it's super addicting. While I enjoyed the Tony Hawk games, I personally had a harder time in Thirsty Suitors because I had a hard time gauging how far Jala could jump or steering her around.
What keeps Thirsty Suitors from being a perfect game for me is that I encountered a few bugs. The game does not let you manually save. Instead, it simply auto-saves. In one of the earlier chapters, I encountered a bug in which the game thought I didn't talk to Tyler when I did. So it tried to spawn her, but couldn't. That meant I could no longer progress through the story, since Tyler literally was not there for me to speak to. The game is short—under ten hours long—so it was no issue to simply restart. But the fact I had to restart in the first place due to the fact I could not load up an earlier save was unfortunate. I wish that there is both an auto-save function and a manual save option. However, upon reaching out to Outerloop about this, they very quickly saved my file for me.
All in all, Thirsty Suitors is a thoughtful and whimsical story that balances light-hearted humor with a legitimately emotional tale about family, love, and self-acceptance. The game only took me nine hours to finish (even with the restart). But at the end of it, I felt like I'd known everyone in Timber Falls my whole life. Despite how ridiculous the game's premise and battles are, the characters and their struggles all felt so real. This game wasn't on my radar at all, but it's a true hidden gem.
Thirsty Suitors will come out on November 2, 2023 for the PS4, PS5, Xbox One, Xbox Series X, Windows PC, and Nintendo Switch.
The post Review: Thirsty Suitors Is an Emotional Journey to Self-Acceptance appeared first on Siliconera.
---
PC Invasion - FeedDDD Friday, November 3, 2023 7:01 PM
There's no shortage of bizarre creatures and formidable challenges waiting for players in the depths of Vampire Survivors. Every stage presents you with both in ample supply, pushing your skills, and your sanity, to their very limits in many cases. One encounter that blends both of these elements seamlessly is the battle with the giant ball of skeletons, known as Sketamari, that takes place in the fiendish Bone Zone challenge stage. This is one of the tougher enemies the game has to offer, but defeating it yields a crucial Relic that will help you uncover the game's deeper mysteries. If you're struggling with this fearsome foe, then read on to learn how to beat The Bone Zone level Ball in Vampire Survivors. How to defeat The Bone Zone Level Ball in Vampire Survivors First and foremost, you'll need to head to The Bone Zone stage before you can start this process. If you haven't unlocked it yet, you can do so by unlocking Hyper Mode for three other sta...
---
PC Invasion - FeedDDD Friday, November 3, 2023 6:40 PM
Call of Duty has grown so much since its early years. Who knew the first-person shooter would be a juggernaut in the industry? Regardless of how the games perform for reviewers, each game hits a high mark. While people play the games for their expansive multiplayer, it's the stories in the games that also leave a mark. So let's run through the best 5 Call of Duty campaigns in a ranked list. Call of Duty: 5 Best campaigns, Ranked The stories in the series can be deep and rich with compelling characters. For example, Ghost and Price and the Modern Warfare saga have become household names. It's because the writers most of the time flesh out these narratives, and in turn, get us as players engaged better. However, not all stories are that big and wild. The ones that follow have not only helped make Call of Duty what it is but have forced players to realize that shooters can have good stories. Black Ops Prior, most Call of Duty games were pretty simple...
---
PC Invasion - FeedDDD Friday, November 3, 2023 6:38 PM
Finding things in Star Ocean The Second Story R is simple once you've already found them, thanks to the fast travel system. But knowing where everything is on the map is a bit trickier than that. Here's our guide on where to find the Mountain Palace in Star Ocean The Second Story R. Related: How to recruit Ashton in Star Ocean The Second Story R Where is the Mountain Palace in Star Ocean The Second Story R To find the Mountain Palace in Star Ocean The Second Story R, you're going to want to start at Kurik. The location is said to be north-west of Krosse City, but in actual fact, it's closer to Kurik than it is to Krosse City. From Kurik, you're going to want to continue straight until you see a path that leads up the mountain to your right. This is the path that will lead to the Mountain Palace. Here's the Mountain Palace from the outside in Star Ocean The Second Story R. Screenshot: PC Invasion Once you get on this path, you're...
---
PC Invasion - FeedDDD Friday, November 3, 2023 6:30 PM
Star Ocean has always prided itself on the amount of playable characters, and how some of them you can't get on a single run of the game, thanks to some being locked out from receiving others. Here's our guide on how to recruit Ashton in Star Ocean The Second Story R. Related: How to unlock a super specialty in Star Ocean The Second Story R How do you recruit Ashton in Star Ocean The Second Story R First thing to mention here is that recruiting Ashton can lock you out of recruiting another party member or two. If you decide to recruit Ashton, like myself, you will be locked out of recruiting Ernest and Opera later on in the game. While this may be a tad annoying, I actually quite like it because it gives me a different party setup when I inevitably play the second route of Star Ocean The Second Story R down the line. Recruiting Ashton To recruit Ashton, you're first going to want to complete the story until after you finish the main ...
---
PC Invasion - FeedDDD Friday, November 3, 2023 6:20 PM
That's right, in Star Ocean The Second Story R, every single NPC in the game be pickpocketed as soon as you unlock the Pickpocketing specialty. Let's talk about that and how you can also pickpocket every NPC in Star Ocean The Second Story R. How to pickpocket in Star Ocean The Second Story R As soon as you have the Pickpocketing specialty, you can pickpocket every single NPC that you walk up to in Star Ocean The Second Story R, which is just one of the many systems that the specialty system will unlock for you. Let's go over how you can get to that point, and some things that you'll need to keep in mind while pickpocketing. Firstly, how do you get the ability to pickpocket in Star Ocean The Second Story R? Well, you're going to need to unlock the specialty to do so. Luckily, we have a guide on how you can unlock specialties if you're unsure on how to do so. But once you unlock the Pickpocket specialty, you might still not be able to pickpocket straig...