---
Kotaku Tuesday, March 29, 2022 5:40 PM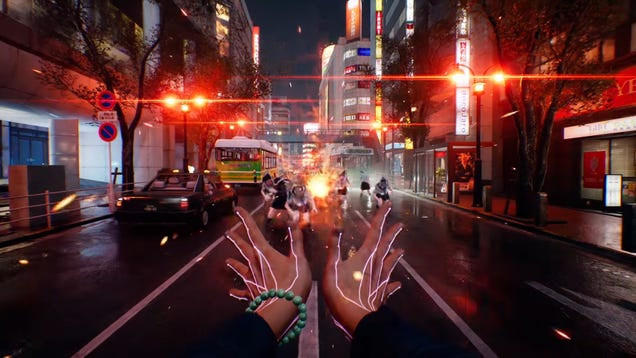 Ghostwire: Tokyo, the cool new Tango Gameworks project about chatting up spirits and fighting ghastly humanoids, has managed to pull me away from Elden Ring. It's a nice reprieve. Ghostwire is nowhere near as hard as FromSoftware's latest Souls-like. So rather than roaming a vast, haunting open world and getting…
---
Kotaku Tuesday, March 29, 2022 4:25 PM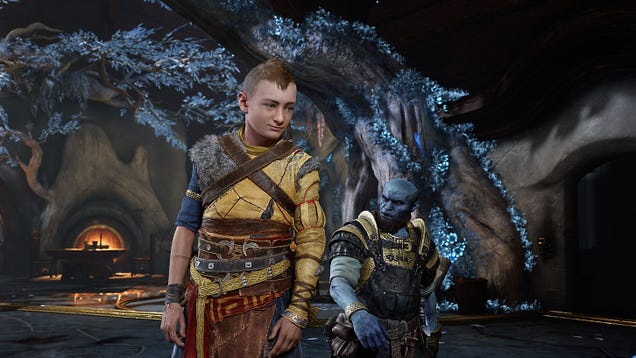 This morning, Sony finally unveiled its games-on-demand service in a blog post with more asterisks than the lease on your first apartment.. It's a revamp of PS Plus called… [drum roll] wait for it… [another drum roll] PS Plus.

---
Kotaku Tuesday, March 29, 2022 2:40 PM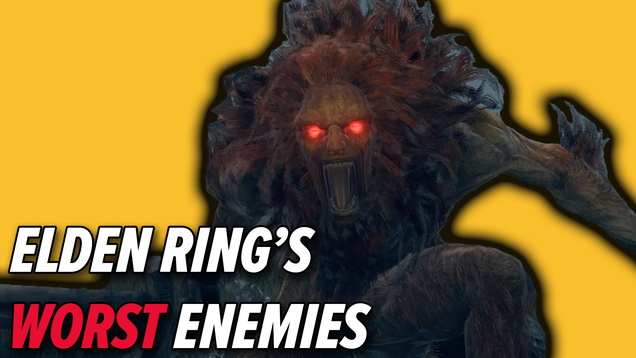 ---
Kotaku Tuesday, March 29, 2022 2:16 PM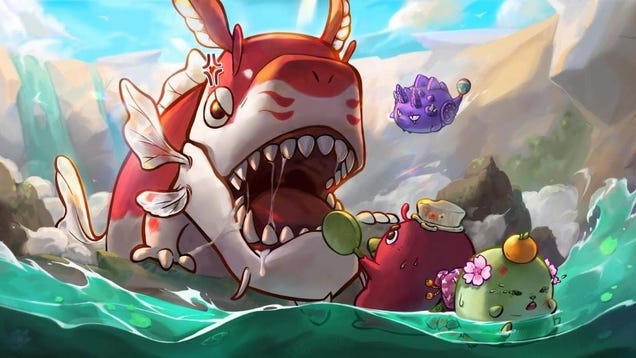 Pokémon-style NFT battler Axie Infinity was one of the biggest "success" stories in the world of crypto gaming. Now it's responsible for one of the biggest thefts in the history of the technology. The gaming-focused blockchain Ronin Network announced earlier today that an Axie Infinity exploit allowed a hacker to…
---
Kotaku Tuesday, March 29, 2022 1:00 PM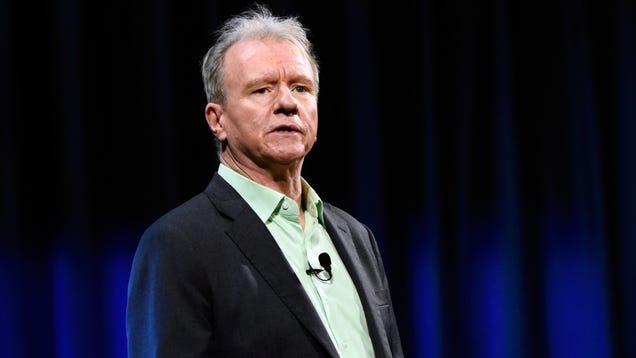 So the news is official: Sony's long-rumored Xbox Game Pass competitor, previously codenamed "Spartacus," was revealed earlier today. You can read more about that here. Alongside the announcement, PlayStation CEO Jim Ryan decided it was finally time to explain exactly why the company's biggest first-party games won't…
---
Kotaku Tuesday, March 29, 2022 12:40 PM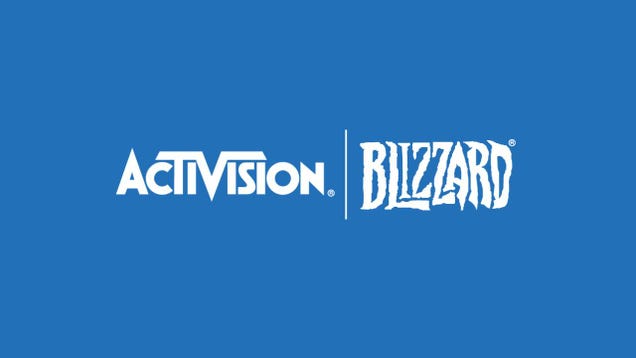 U.S. District Judge Dale Fischer approved a $18 million relief settlement with the Equal Employment Opportunity Commission today. This settlement comes months after Activision Blizzard originally agreed to settle with the EEOC on September 27, 2021. But those attempting to hold the game publisher to account are split…
---
Kotaku Tuesday, March 29, 2022 11:35 AM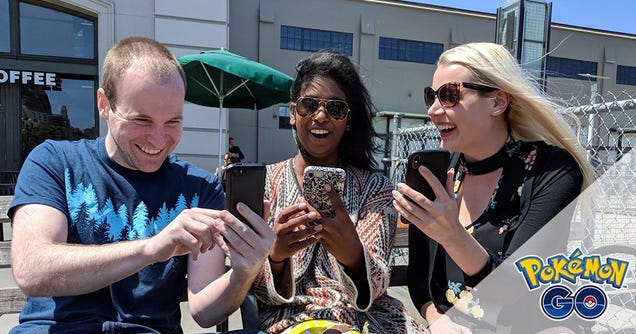 Recent changes to Pokémon GO have yet again stirred controversy. The nerfing of Incense, and the halving of Community Day, have once more sent out a signal that Niantic wants the mobile game to return to its pre-pandemic form, before some of its audience is ready. We spoke to POGO's live game director, Michael…
---
Kotaku Tuesday, March 29, 2022 10:18 AM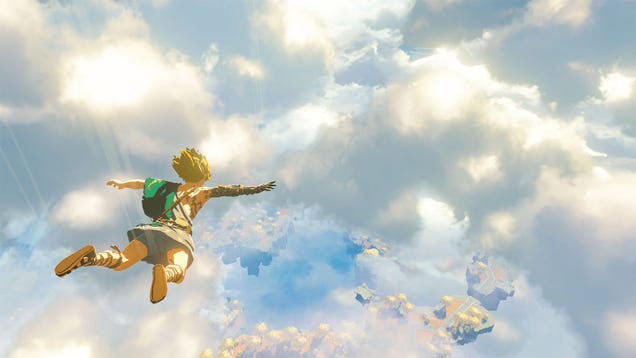 Please don't shoot the messenger. The Sequel to The Legend of Zelda: Breath of the Wild has been pushed to spring 2023, Nintendo announced in a brief video today.

---
PCGamesN Tuesday, March 29, 2022 5:26 PM
New cards are coming to Yu-Gi-Oh: Master Duel next week, as the devs have confirmed in a new in-game update. Ten additional cards have been confirmed so far, most of which come from the Dawn of Majesty set or the Legendary Duelists: Synchro Storm set of the physical card game. This moves Master Duel closer to parity with the TCG, though it'll still be multiple sets behind current releases.
These new cards launch as part of two new selection packs on April 4, though they'll also be available as part of the usual Master Packs. The Ruler's Mask pack will include the Despia, Magikey, and Gunkan archetypes, including the Dramaturge of Despia, Despian Quaeritis, The Iris Swordsoul, Starving Venemy Dragon, and Antihuman Intelligence ME-PSY-YA cards.
The Beyond Speed pack is about Speedroid, Majestic, and Fleur archetypes, and the Shooting Majestic Star Dragon, Crystal Clear Wing Synchro Dragon, Baronne de Fleur, Hi-Speedroid Clear Wing Rider, and Stellar Wind Wolfrayet have been confirmed so far. Additional cards will be added for both packs, but these are the cards that Konami has confirmed so far.
Upcoming PC Games
,
The best card games on PC
---
PCGamesN Tuesday, March 29, 2022 5:25 PM
The expo floor at GDC this year was a bit sparser than usual - and no surprise, as this was one of the first in-person industry events since the initial COVID-19 outbreak led to two years of virtual meetings and working from home. But one game we did get to look at during this year's show was Flat Eye, a management game that goes small on scope but big on narrative. It's about the way new technology enters our lives nowadays - usually offering some free convenience while gathering data for purposes we can only guess at.
On its face, Flat Eye is a simple enough game. You're the newly hired and sole attendant at a fuel station somewhere in Scandinavia, and it's your job to take care of your customers by providing them with the latest and greatest in convenience tech. Starting with clean energy generation and a couple simple shelving units, you'll gradually add self check-out aisles and nicer restrooms.
Things get a bit sinister, however, when you build your first AI-driven surgery suite, which can patch patients up after trauma but also offer enhanced lifespans to select customers. All of this is governed by an artificial intelligence - that's the eponymous Flat Eye - who has their own goals and motivations, and access to a hell of a lot more data than you do.
---
PCGamesN Tuesday, March 29, 2022 3:45 PM
We heard about the fourth season pass for Ubisoft's historical city builder Anno 1800 at the end of last year, and now the developer has provided some additional details about what the coming year's content will include. As promised, it features a focus on the New World, and will add new islands that offer additional building space for advanced empires.
The first expansion arrives April 12 and is called Seeds of Change. It features a Spanish mission style and will provide new options for New World colonies to allow their populations to become more independent. As Ubisoft explains in the latest update, you'll be able to produce import goods such as beer in the New World, rather than having to ship them from your production facilities in the Old World. Estates in the New World will also be able to produce high quality fertiliser, which you can use locally or ship back to the Old World to boost farm output there.
The second of the three DLC expansions planned for the fourth season pass is Empire of the Skies, which is planned for sometime this summer. This expansion will add a variety of airships that add new options of logistics and strategic defences. They'll also allow your people to stay in touch with a new mail delivery system.
Anno 1800 review
,
Anno 1800 tips
,
Anno 1800 mods
---
PCGamesN Tuesday, March 29, 2022 2:17 PM
Slay the Spire: Downfall has just hit Steam, bringing the expansive mod for the beloved card game to a much broader audience. This is effectively the same as the version of Downfall that's been available on the Steam Workshop for ages, but built as a standalone Steam store app in order to bring it to a whole new audience.
The fan-made Downfall expansion is free on Steam and will join your library as a separate game, though you still need to own the base Slay the Spire game to use it. This expansion adds a fifth hero character, the Hermit, who's all about smart positioning of the cards you have in-hand.
The titular Downfall mode, however, is the big draw, as it lets you take control of one of seven villain characters, like the Slime Boss or the Hexaghost, fighting against the heroes with more complex mechanics that'll have you working your way down the Spire. These characters introduce new relics and potions, and you'll be able to make use of them in the base game pool too.
Slay the Spire PC review
,
Best card games on PC
,
Games to play while watching Netflix
---
PCGamesN Tuesday, March 29, 2022 2:54 PM
The League of Legends updates are coming thick and fast. LoL patch 12.5 has hit the live server, introducing a wonderful selection of bee-inspired skins to the MOBA. Don't bee-lieve for one second, though, that's all we got. Riot has tweaked Master Yi and Seraphine with some solid changes, while several other LoL champs got some quality-of-life adjustments, too.
Now, though, it's time to look toward LoL patch 12.6. We're sticking with the animal theme this time around as the new Anima Squad skins have hit the PBE. If you've been out of the loop, a few champions - such as Vayne, Miss Fortune, and Jinx - are getting some punky skins themed around bats, bunnies, cats, and more. You can check out the in-game clips of these in action and their splash art in the skins section below.
We're close to the end of the patch cycle, so we know what champion changes are coming our way. Check them all out below.
Best LoL Champions
,
League of Legends patch 12.4 notes
,
LoL tier list
---
PCGamesN Tuesday, March 29, 2022 1:45 PM
Activision Blizzard has been the subject of multiple lawsuits from government watchdogs alleging years of sexual discrimination and harassment at the company. In September, the company and the federal Equal Employment Opportunity Commission (EEOC) announced plans for an $18 million USD settlement. Today, US district judge Dale Fischer has approved that settlement.
In a previously-published summary of the settlement, Activision Blizzard will pay claimants with the $18 million fund which, as The Washington Post reports, is the second-largest sexual harassment settlment the EEOC has negotiated. Claimants will be required to opt-in in order to receive compensation, and in doing so, will have to waive their right to participate in the lawsuit from California's Department of Fair Employment and Housing (DFEH) on the issues of harassment, retaliation, or pregnancy discrimination. If an individual has a specific claim that was not covered by the EEOC suit, they can still be part of the DFEH suit.
The state of California's DFEH filed its lawsuit in July, months ahead of the EEOC suit. After initial plans of a settlement between the EEOC and Activision Blizzard were announced, the DFEH objected, saying that the settlement could hurt its own case.
---
PCGamesN Tuesday, March 29, 2022 1:11 PM
Blizzard Entertainment has revealed that there will be more than 150 "handcrafted and yet procedurally generated" Diablo 4 dungeons to explore when the action-RPG releases. Several high-ranking art developers have gathered for the upcoming PC game's latest quarterly update, which delves into how the team is bringing "dark, low-fantasy gothic horror" to Diablo 4.
Associate art director Brian Fletcher explains that the team is creating heaps of tilesets that can be reused and paired with different props, interactives, and lighting to ensure that dungeon creation is effective and flexible. To keep things feeling natural, the tileset transition scenes are being created as a new feature to transition between two tile sets within the same dungeon seamlessly.
"Dungeons are still that randomised content that you know and love from previous Diablo titles," Fletcher explains. "However, we added new and exciting features that allow us to make even more dungeons across the world of Sanctuary than ever before. In order to support over 150+ dungeons, we've had to shift the way we make environment art so that it's flexible enough to be used in multiple locations and not just in a single dungeon. We break it all down into what we call tilesets."
Diablo 4 release date
,
Diablo 4 gameplay
,
Diablo 4 classes
---
PCGamesN Tuesday, March 29, 2022 1:02 PM
It is a truth universally acknowledged that players in possession of a decently powerful character creator are going to make Shrek. Thanks to the robust character creation in Tiny Tina's Wonderlands, we have yet another example of this age-old phenomenon. Players are creating characters in the co-op game that are dead ringers for characters from not only the Shrek series, but from Game of Thrones and even the Wild Thornberrys.
As GamesRadar+ has highlighted, Wonderlands players have taken to Reddit to show off their unlicensed lookalikes. As you can see in the image above, redditor BlueLobster47 has created a rather svelte and wide-eyed version of the iconic ogre Shrek. That pairs well with u/greatbooma's rendering of Cinderella's step-sister Doris, who first appeared in Shrek 2.
Shrek isn't the only player-created crossover character by any stretch. Redditor chantastic has created 'Chaenerys Chargaryen,' the 'mother of wyverns and breaker of chains,' who takes some slight inspiration from a certain central character in HBO's Game of Thrones series. Keeping with the 'badass ladies' theme is u/M3RLeague's version of Kerillian, the acerbic elf waystalker from the Vermintide games.
Tiny Tina's Wonderlands review
,
Tiny Tina's Wonderlands legendary weapons
,
Tiny Tina's Wonderlands best builds
---
PCGamesN Tuesday, March 29, 2022 12:54 PM
Can you get free Fortnite V-Bucks? If you've seen an offer promising V-Bucks free of charge, take it with a pinch of salt. There are various ways to win free V-Bucks and there are loads of things on which to spend them, but make sure you know that there are plenty of unscrupulous folks out there ready to scam you. Don't panic, though: we're here to help you with all you need to know about acquiring and using Fortnite V-Bucks safely.
But, first, what are Fortnite V-Bucks? You might have been playing Epic's battle royale game and spotted other players looking much snazzier than you do. Perhaps they're flexing by dancing before the game starts. That is because they have been spending V-Bucks, which you can use to purchase a range of cosmetics, adding some sartorial spice to your 100-player king of the hill scrap - while paying close attention to our top Fortnite tips, naturally.
From the latest Fortnite skins to harvesting tools, gliders, emotes, and the current season's Battle Pass – which you can use to unlock even more cosmetics – you have plenty of options when it comes to spending V-Bucks. But how do you get this premium currency? And, if you're time-poor, how do you buy them? Here's our Fortnite V-Bucks guide to help you find out what they are, how you unlock V-Bucks, and if there really is such a thing as free V-Bucks.
Fortnite V-Bucks
,
Fortnite Skins
,
Fortnite Creative Codes
---
PCGamesN Tuesday, March 29, 2022 12:44 PM
Want to know more about the Spices from the West event in Genshin Impact? The Genshin Impact 2.6 update is here, introducing Ayato's banner, the Hues of the Violet Garden event, and new Genshin Impact characters. One of the events coming to the anime game in April is called Spices From the West; a new minigame which has players creating seasonings using specific ingredients.
A mysterious lady from Sumeru asks the Traveler to conduct some research on seasonings to see which ones work well in each dish. The Genshin Impact Spices from the West event won't be available at the launch of the 2.6 update, instead, players have to wait a few weeks for the Genshin Impact event to begin, and they need to wait a bit longer to unlock every recipe.
Though this event bears a resemblance to the Of Drink A-Dreaming event which featured drink recipes, it appears the Spices from the West event is much harder. Players have to collect their own ingredients this time around, and must pay close attention during the cooking process as it's easier to make mistakes. Here's everything you need to know about the Spices from the West event in Genshin Impact.
Play Genshin Impact for free
,
Genshin Impact character tier list
,
Genshin Impact leveling guide
---
PCGamesN Tuesday, March 29, 2022 12:47 PM
March 29, 2022: All 22 D&D games are now available on Steam, as part of various bundles.
Strategic Simulations, Inc. - or SSI - put out a massive selection of Dungeons & Dragons games throughout the late 80s and early 90s. The gilded box art eventually gave this line the moniker of the 'Gold Box series', and while they weren't the first CRPGs, they went a long way toward establishing the format's standards. After announcing them earlier this month, you can now play these classic RPG games on Steam.
Publisher SNEG (yes, really) has bundled most of the 22 classic fantasy games into thematic packages - such as the Eye of the Beholder trilogy, for example. Only two of the games are available on their own - D&D city-building game, Stronghold: Kingdom Simulator, and arcade fighter Al-Qadim: The Genie's Curse.
The games are packaged in custom DOSBox builds for better performance, and a special Gold Box launcher is intended to make it easier to transfer your characters between games. Fan-made tools like the All-Seeing Eye and Gold Box Companion are included, offering features like auto-mapping and improved HUDs
---
PCGamesN Tuesday, March 29, 2022 12:31 PM
Valve's official Steam Deck dock is still in the works, and it could be months before we can pair the portable powerhouse with its custom base. Thankfully, there are a number of compatible USB C hub and docking station options already available, and they could help you use your Deck in the living room or at your gaming desk.
Whether you're looking to create a Steam Deck TV experience or you require a dinky desktop replacement, a USB C dock could transform the handheld's stationary abilities. Arming the Deck with a gaming keyboard and mouse essentially enables it to fill in as an entry-level gaming PC, and connecting it to an external monitor allows its 1080p abilities to flourish.
There's a variety of Steam Deck compatible docks on the market, but it's important to pick one that best suits the device. Some options out there are designed with gaming laptops in mind, meaning they won't necessarily deliver power to the handheld or include support for its 45W charger. So, to help prevent any docking dilemmas, we've compiled a list of the best docking stations for the Steam Deck, including options from Anker, Lenovo, and Belkin.
Best SSD for gaming
,
How to build a gaming PC
,
Best gaming CPU
---
PCGamesN Tuesday, March 29, 2022 12:20 PM
One of the first things you need to build in Valheim is a workbench. Without this, you can't upgrade or craft new gear, or repair any of your broken tools. Although building a workbench initially is fairly simple, you'll soon discover that a bunch of upgrades and new gear are locked behind a higher tier of workbench, and your measly Level 1 workbench is only good for rags and basic tools. Not a good look if you want to take on the Valheim bosses and progress in the game.
When you start out in Valheim, you can pick up a few basic materials to craft a hammer, which is imperative to building structures. You need to house your Valheim workbench by building a roof so you can use it - we recommend building a full structure - using our Valheim building guide - so you can continue to add items such as chests, beds, and a cosy indoor campfire (properly ventilated, of course).
As you use your tools, whether that's a Valheim weapon in combat or an axe to chop down trees, you need to repair the damage they take - they will gradually accumulate wear and tear and eventually break. Here's how to upgrade your workbench in Valheim and how to repair tools using it.
Valheim system requirements
,
Valheim building tips
,
Valheim progression guide
---
PCGamesN Tuesday, March 29, 2022 12:05 PM
There's a new space survival game on Steam, and The Planet Crafter Early Access is available to play right now. It's already proving a minor hit with players with gameplay that feels like a mix of Subnautica and Astroneer - and there's even a demo you can try.
The Planet Crafter - yes, there's a "the" in there - is a new space game that's been in various alpha states for over a year now, and finally launched this week in Steam Early Access proper. It's an open-world survival game set on a distant planet, with the goal of making it habitable for human life - so it's pretty inhabitable when you land on it.
It sounds like a game version of The Martian, with fewer resources than Matt Damon even had. It's closer to Subnautica in terms of first-person survival and exploration, combined with a sci-fi building game like Astroneer or a harsher No Man's Sky. Players start off just trying to make enough oxygen to breathe and wind up having to terraform an entire planet.
---
PCGamesN Tuesday, March 29, 2022 12:03 PM
New reports are emerging that AMD will soon pass an important milestone in the production of its Zen 4 based Ryzen 7000 processors, indicating new contenders for the title of best gaming CPU could soon be on the horizon.
Ever-reliable hardware leaker Greymon55 posts that Zen 4 based Ryzen 7000 CPUs are "about to enter the mass production stage", moving them one step closer to release. However, this doesn't mean that the processors are ready for immediate launch, as Greymon55 highlights Ryzen 5000 chips took four months to arrive after entering the same point of the manufacturing process.
If Zen 4 Ryzen 7000 CPUs follow a similar trajectory to their Zen 3 predecessors, we could see AMD plot a course for a September release date. This could give team red a lead over its main competition, as Intel is yet to announce when it plans to launch its upcoming 13th Gen Raptor Lake chips.
Zen 4 CPUs - everything we know
,
RDNA 3 GPUs - everything we know
,
Best gaming CPU
---
PCGamesN Tuesday, March 29, 2022 11:56 AM
March 29, 2022 New World's March update has been delayed by a day.
The New World March update release time has been delayed. "After testing we have decided to hold on releasing the Heart of Madness update until Wednesday morning (March 30)," Amazon says in a tweet. "This delay is caused by a bug found late and needs to be fixed before releasing the update. Thank you for your patience and understanding!"
Downtime for the March update was originally scheduled to begin on Tuesday, March 29 at 5am PDT / 8am EDT / 1pm BST across all regions. Downtime was expected to last "approximately" two hours, which would've put the New World March update release time around 7am PDT / 10am EDT / 3pm BST on March 29. Expect a new set of timings to be revealed soon.
Heart of Madness brings an end to the main story questline, including a showdown with antagonist Isabella. The new five-player expedition, Tempest's Heart, is built for level 60 and a gear score between 550 and 570. We're also getting a new blunderbuss weapon, plus a host of new additions to make the world feel more alive. You can see the full list of changes over on the official site.
New World system requirements
,
New World beginner's guide
,
New World review
---
PCGamesN Tuesday, March 29, 2022 11:21 AM
When is the Fable 4 release date? After years of rumours, Fable was finally revealed at the Xbox 2020 Showcase and it will be developed by Playground Games, the studio behind the Forza Horizon series.
There is currently no Fable 4 release date, and the newest game in the series is, surprisingly, not called Fable 4, suggesting the series will be returning to its fantasy roots after it veered into steampunk territory in Fable 3. That, and the fact the reveal trailer shows us quaint villages, babbling brooks, and lush forests - it appears that the new Fable will return to the medieval-style RPG it once was. Our resident Fable players are thrilled at the return of Fable, so we've wasted no time dissecting every inch of the trailer to bring fellow fans something to chew on.
Join us while we dig through the juicy details about the new Fable, discuss what's likely to appear, and gush openly about what we're hopeful about in the newly announced open-world game.
---
PCGamesN Tuesday, March 29, 2022 11:12 AM
Looking for Tiny Tina's Wonderlands Shift codes? A chance to get even better loot returns, something fans of previous Borderlands games will be familiar with. Shift codes can be used to obtain Skeleton Keys which unlock premium in-game loot such as Tiny Tina's Wonderlands legendary weapons to suit your chosen Tiny Tina's Wonderlands class and playstyle.
Tiny Tina's Wonderlands Shift codes can be redeemed either through the Shift tab in the in-game social menu or at the Shift Gearbox Software website - you need to navigate to the mail section to redeem the key. Redeeming a Shift code rewards you with a Skeleton Key, which you can use to unlock the Skeleton Chest for rewards. This chest can be found at the foot of the castle underneath the statue in Brighthoof.
Here are all the active Shift codes in Tiny Tina's Wonderlands. New Shift codes will become available through Tiny Tina's Wonderlands social accounts, so keep an eye on Gearbox accounts, but we'll be sure to keep this guide updated with the latest Shift codes as they're announced.
Tiny Tina's Wonderlands review
,
Tiny Tina's Wonderlands legendary weapons
,
Tiny Tina's Wonderlands best builds
---
PCGamesN Tuesday, March 29, 2022 11:22 AM
The Dungeon Defenders series is making a return today, but with a spin on the classic formula. The latest entry, Dungeon Defenders: Going Rogue, is a co-op roguelike game, and it's available today on Steam Early Access.
Developer Chromatic Games explains that the roguelike format for Dungeon Defenders: Going Rogue began life as a game mode, but eventually grew into its own game as the team added unique elements to the familiar Dungeon Defenders action. While you'll be able to play as beloved characters like the squire, huntress, monk, and apprentice and still place towers and traps on the dungeon floor to manage the flow of enemies, there are new threats to face.
Perhaps most notable among the new additions are the boss arenas, where you and your team of adventurers will have to face down increasingly challenging boss monsters as your make your way to the dragon at the end of each run. Chromatic Games CEO Augi Lye tells us that an average run should last around 25 minutes, and you'll be able to earn new gear and currency on each run that will help strengthen your characters for future adventures.
---
PCGamesN Tuesday, March 29, 2022 10:51 AM
As expected, building has now returned to Epic's battle royale game, but don't fret since Fortnite Zero Build mode is also here as a permanent addition. This is the long-rumoured Fortnite no-build mode, and the trailer for it also suggests that jetpacks are part of the equation too.
At the start of Fortnite Chapter 3 Season 2 earlier this month, the Imagined Order (or rather, Epic) disabled all building in the multiplayer game and turned the battle royale into a straighter test of shooting skills. It was stated as only being a temporary thing, and as of today, Fortnite is indeed a building game once more.
However, while Fortnite's main modes have all returned to normal, anyone who preferred the no-build style can rejoice. Fortnite now has a Zero Build mode option, which players can select from the main menu and incorporates solo, duo, trio, and squad play. It plays exactly like Season 2 so far, with parkour, sprinting, and mantling to get around, and an automatic Overshield to offer extra protection.
Fortnite V-Bucks
,
Fortnite Skins
,
Fortnite Creative Codes
---
PCGamesN Tuesday, March 29, 2022 11:20 AM
Someone has created a Minecraft build of Wordle, which is an astounding feat when you think about it. With Wordle being an integral part of people's mornings over the past year, it was only a matter of time until someone attempted to build it in Minecraft. The staggering amount of work that has gone into programming something like this, though, is awe-inspiring.
Reddit user urgle_gurgle - stellar name - has not only gone through the trouble of creating a working version of Wordle in Minecraft, but has done so in the vanilla version of the building game, explained how they managed to do it, and has uploaded it all to Curseforge so you can download it and play for yourself.
We regularly see cool creations in Minecraft, but the skill and smarts to pull this one off make it stand out. Urgle_gurgle explains that they implemented word checking by using "a bunch of math to assign all words to a unique number (in base26), which will then be stored in an execute if score command using a python script".
Minecraft console commands
,
Minecraft skins
,
Minecraft mods
---
PCGamesN Tuesday, March 29, 2022 10:46 AM
Meta has taken yet another step in rebranding the ever-popular Oculus Quest 2 VR headset to its newer Meta Quest 2 moniker. While this has understandably mostly affected the product's digital presence until now, it seems that time has finally caught up with the device's retail packaging. Now, Zuckerberg's company's closer to cementing its brand in the gaming space.
According to a tweet from Japanese user SanagimiSayama (via UploadVR), it appears that customers buying newly manufactured Oculus Quest 2 headsets will receive packaging branded with the newer Meta Quest 2 title. This extends to the headset too, which comes complete with Meta's weird warped infinity logo branded onto it.
There's seemingly no escape from the fact that Meta's devouring the Oculus Quest 2 and assimilating it into its metaverse collective, with the company ousting the pre-existing Oculus oval emblem with its own logo in a previous update. We can only hope that the Oculus Meta Quest 3 at the very least carries over and enhances the existing qualities of its predecessor, which is arguably the best VR headset on the market.
Best VR games
,
Build yourself a VR-ready PC for $793
,
How to set up your Oculus Rift
---
PCGamesN Tuesday, March 29, 2022 10:49 AM
After a small delay, the Nvidia GeForce RTX 3090 Ti is finally here to bring home the title of the best graphics card to team green, complete with RTX 3090 Ti review aplenty. It's the company's most powerful pixel pusher to date, but you'll need to fork over a pretty penny to pick it up, as its $2,000 USD price tag means it costs as much as an entire gaming PC.
The Nvidia GeForce RTX 3090 Ti wields the full power of the GA102 GPU die, boasting impressive specs such as 10,752 CUDA cores and a factory boost clock of 1.86GHz. Given how powerful the apex Ampere graphics card is, it has no trouble driving the best gaming monitors, regardless of their resolution or refresh rate, as you'll no doubt realise reading any RTX 3090 Ti review.
However, some enthusiasts might find the Nvidia GeForce RTX 3090 Ti's performance levels disappointing, as it only offers a 10%-ish leap over the RTX 3090. You'll also have to contend with a dongle spoiling your case's aesthetic unless you upgrade to one of the best power supplies, as it's the first GPU to feature the new PCIe Gen5 16-pin power connector.
RTX 4000 - everything we know
,
GeForce Now RTX 3080 review
,
Best graphics card
---
Rock Paper Shotgun Latest Articles Feed Tuesday, March 29, 2022 5:24 PM
Being able to construct towers and barricades is one of Fortnite's defining features, but the launch of the battle royale's Chapter 3 season 2 posited: what if nah? It removed building entirely, and that was around nine days ago. Now there's a new update which renames Fortnite's main mode to "Zero Build", suggesting the change might stick around for a while.
---
Rock Paper Shotgun Latest Articles Feed Tuesday, March 29, 2022 4:52 PM
Earlier this month, several Destiny 2 videos created by fans were removed from YouTube due to the filing of DMCA takedown notices. Bungie tweeted that they weren't responsible, but that they were "aware of a series of copyright takedowns" and were actively investigating. Some of their own videos had also been taken offline.
Now Bungie have filed a lawsuit in Washington against ten John Does, hoping to make an example of those who filed the "fraudulent" takedown notices.
---
Rock Paper Shotgun Latest Articles Feed Tuesday, March 29, 2022 12:18 PM
After months of rumours, Sony have finally unveiled their answer to Xbox Game Pass today. Starting this June, their new subscription service will unite PlayStation Plus and their cloud streaming platform PlayStation Now under one roof, offering three different tiers of membership. Most of it isn't that relevant to us on PC, but the final, most expensive tier, PlayStation Plus Premium, will include that aforementioned cloud streaming to PC, letting us play hundreds of PS1, PS2, PS3, PS4 and PSP games without having to own an actual PlayStation.
It's not yet clear how that library of games will differ from the current PlayStation Now library, but one thing is certain: this is a move that definitely benefits people with a PlayStation and a PC more than it does standalone PC peeps. And yet, even as someone who falls into the former camp of PlayStation and PC owners, I'm still not sure this new PS+ is something I actually want. Sure, there's that massive retro collection on offer, but no Day One games I can either play on my console or stream to PC? On your bike, Sony. Personally, I see this as more of a dip-in and dip-out kinda deal to indulge my occasional retro cravings, but I'm keen to know what you, RPS readers, think of this new PS Plus offering as well. Does it appeal in any shape or form? And how does it compare to Game Pass for you? Let's chat about it below.
---
Rock Paper Shotgun Latest Articles Feed Tuesday, March 29, 2022 11:02 AM
I think the first mobile game I ever bought was Game Dev Story, Kairosoft's smash-hit lightweight management game about running a video game studio. I think the second mobile game I bought was probably one of its follow-ups, too. So I'm feeling all sorts of nostalgic as I see Game Dev Story and four other vintage Kairosoft manage 'em ups have arrived on Steam.
---
Twinfinite Tuesday, March 29, 2022 5:54 PM
In Kirby and the Forgotten Land you can have a super-cute car Kirby (or "carby") cake, but the pixels will soon take real (and delicious) shape in Japan, at the popular Kirby Cafes. A limited-time menu to celebrate the new game and the 30th anniversary of the franchise will debut on April 1 and it'll […]
---
Twinfinite Tuesday, March 29, 2022 5:19 PM
Today Ubisoft and Blue Byte detailed the upcoming season pass for the popular city builder Anno 1800, including three DLC.
---
Twinfinite Tuesday, March 29, 2022 4:24 PM
Regardless of what you think of how the game turned out, there is no denying that Cyberpunk 2077's aesthetic and vibe are just so cool. Even with all the crime and chaos home to Night City, it's just such an awesome setting. As such, it makes complete sense that Ryan Gosling's nameless protagonist from the […]
---
Twinfinite Tuesday, March 29, 2022 3:57 PM
On the surface, Elden Ring looks like most difficult medieval fantasy games, as it places a heavy focus on memorizing your opponent's moves and the flow of battle in order to defeat them with melee or magic abilities. If you get a bit clever, though, some of the builds that make up this game can […]
---
Twinfinite Tuesday, March 29, 2022 3:26 PM
Zen-like puzzle and home decoration game Unpacking will be coming to PlayStation 4 and PlayStation 5 sometime in the spring, publisher Humble Games announced today. There was no exact release date for the launch, but more details would be revealed in the coming weeks, according to the press release. Humble Games also announced it had […]
---
Twinfinite Tuesday, March 29, 2022 3:23 PM
Blizzard has today offered a detailed behind-the-scenes look at development progress on its highly anticipated upcoming sequel, Diablo IV; specifically, the artwork that brings many of its beautiful locations to life. The blog post includes supporting commentary from some of the game's leading artists, led by environments art director Chris Ryder. As you'll discover, the […]
---
Twinfinite Tuesday, March 29, 2022 3:17 PM
When 2064: Read Only Memories was released in 2015, it encapsulated fans thanks to stellar pixel art, amazing characters, and an enthralling story. Just over seven years later, MidBoss hopes to capture that same spirit with the sequel, Read Only Memories: Neurodiver. In this single-player adventure, players control ES88, a telepath with the ability to […]
---
Twinfinite Tuesday, March 29, 2022 1:25 PM
Back when it was released in 2015, MidBoss struck gold with its old-school cyberpunk adventure, 2064: Read Only Memories. The game boasted a solid story, likable characters, and beautiful pixel art that had fans gushing. Over seven years later, a sequel, titled Read Only Memories: Neurodiver, is finally almost here. To shed a little more […]
---
Twinfinite Tuesday, March 29, 2022 12:44 PM
Today third-party developers had more news to share about add-ons for Microsoft Flight Simulator, including a trailer for the BAE 146.
---
Twinfinite Tuesday, March 29, 2022 12:14 PM
The Top Gun sequel is finally just around the corner from its long, long-awaited launch. Following its deliberate delay at the big screen due to COVID-19, the new May 25 release is approaching quickly, and today there's both a new trailer and poster to dial up the excitement. Prepare for takeoff, the brand new poster […]
---
Twinfinite Tuesday, March 29, 2022 11:54 AM
Filming for the third season of Ted Lasso kicked off earlier this month, but that means it's still too far away. If you've already watched the first two seasons on repeat for the last year, then it's important to keep in mind there are other shows out there. It also means that this quiz will […]
---
Twinfinite Tuesday, March 29, 2022 11:07 AM
Microsoft revealed the games that will be granted in April 2022 to Xbox Live Gold and Xbox Game Pass Ultimate subscribers at no additional cost.
---
Twinfinite Tuesday, March 29, 2022 11:03 AM
Earlier today in a press release from Sega of America, it was announced that the creators of Sonic the Hedgehog will be teaming up with Minneapolis-based food producer, General Mills. The deal will see special-edition lines of fruit snacks and breakfast cereal hitting store shelves just in time for the release of the upcoming Sonic […]
---
Twinfinite Tuesday, March 29, 2022 11:00 AM
Developed by Pixpil and published by Chucklefish, Eastward was one of the most charming indie hits we got to play last year. The game features a really beautiful retro 2D pixel aesthetic, Zelda-like action gameplay, and a moving story about a girl who wants to know the truth about the surface world and what really […]
---
Twinfinite Tuesday, March 29, 2022 10:32 AM
Rejoice, horror aficionados! Yes, developer Jasper Byrne and publisher Superflat Games have dropped a brand-new trailer showcasing their expanded remake of 2012's cult hit, Lone Survivor, just in time for its ten year anniversary (March 27, 2012). Dubbed Super Lone Survivor, the new version of the game will be free to download for existing owners […]
---
Twinfinite Tuesday, March 29, 2022 10:08 AM
Today Nintendo announced that the massively anticipated sequel of The Legend of Zelda: Breath of the Wild is going to be delayed.
---
Twinfinite Tuesday, March 29, 2022 10:06 AM
Epic Games has announced that the popular 'No Building' Fortnite game modes that debuted at the beginning of Chapter 3 Season 2 are now officially being renamed to 'Zero Build' starting today. The news comes via a blog post, stating that Fortnite Zero Build 'is a pure test of weapon, item and traversal ability.' Essentially […]
---
Siliconera Tuesday, March 29, 2022 2:00 PM
The Babylon's Fall NieR Automata event is now live. 11 special campaign quests are live, there are themed emblems for reaching Amusement Park Rabbit ranked leaderboards, the hub got a new look, and people can earn certain cosmetics and weapons inspired by the game. Namely, people can get an A2 outfit, some Emil cosmetics, and swords 2B used.
Here's the list of all the campaign quests available for the event. In each case, harder challenges unlock after beating lower tiers.
Amusement Park Rabbit: Hard and Very Hard (Recommended Power 60 and 125) - Unlocks on April 12, 2022
Beachhead: I, II, and III. (Recommended Power 20, 60, and 125)
Certain Doom: I, II, and III. (Recommended Power 20, 60, and 125)
Once More Into the Breach: I, II, and III. (Recommended Power 20, 60, and 125)
First, here's how the A2 outfit players can earn looks. This is at Sentinel HQ for Pygmalion.

Next are the Emil customization items. You can get them via two methods. The Emil Head cosmetic is an Amusement Park Rabbit mission reward. The Emil Coffin Case cover is earned from a Garaz Mission.
[gallery columns="2" ids="922090,922083" link="file"]
This is how the coffin cover resembling the YoRHa Flight Unit looks. It is also a Pygmalion reward.

Here are the Babylon's Fall NieR Automata weapons. Campaign quest equipment rewards include Cruel Oath, the Machine Axe, and Virtuous Contract. Like the Emil head, the Pod Rod is a Amusement Park Rabbit item.
[gallery columns="4" ids="922084,922085,922086,922087" link="file"]
Babylon's Fall is available on the PS4, PS5, and PC, and the NieR Automata event runs until April 26, 2022.
The post Babylon's Fall NieR Automata Crossover Involves A2 and Emil Items, Familiar Weapons appeared first on Siliconera.
---
Siliconera Tuesday, March 29, 2022 1:30 PM
One of the latest Pokemon-like games won't appear on all platforms this week. Initially, Freedom Games and TRAGsoft announced Coromon would come to the Switch and PC on March 31, 2022. However, a last minute issue with some features resulted in a delay. As such, the PC version will appear as expected this week. However, the Switch release won't.
Here's the full statement. It noted specifically that cross-platform multiplayer and online features, which could relate to general multiplayer or cross-platform saves, weren't working as expected.
This is definitely not an announcement we ever wanted to make, but we want to be as transparent and honest as possible with you all. While working on our Nintendo Switch port of Coromon, we ran into some unexpected snags when it comes to online features and cross platform multiplayer. We want to make sure that the experience we bring to you all on Switch is going to be the best that it can be, and in order to do this, we have to delay the Switch launch. We're hopeful that this delay won't be too terribly long, as we know that you all are very excited to play Coromon on the go and against your friends/other researchers.

With all of that being said, we will still be launching on Steam this Thursday, March 31! The Steam build will include multiplayer and cross-platform saves. Your saves from the Steam demo will also be able to be transferred over to the full version of the game. Once we do launch on Switch you will also be able to play cross-platform. We can't wait to bring to bring Coromon to Nintendo Switch, so we are working around the clock to get it there and will update you all once we have a new release date.
Coromon will come to PCs via Steam on March 31, 2022, and the Switch version doesn't have a new release date yet. There is also a PC demo available.
The post Coromon Switch Release Delayed, PC Version Isn't appeared first on Siliconera.