---
Kotaku Thursday, October 5, 2023 6:05 PM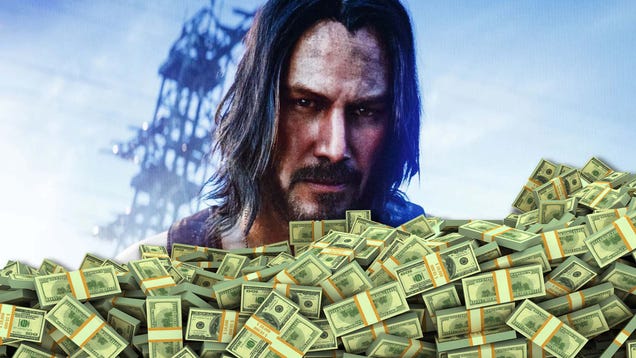 Cyberpunk 2077's highly acclaimed and massive expansion, Phantom Liberty, almost feels like its own game. That's probably because the developers behind the expansion spent over $60 million on developing Phantom Liberty and $21 million on marketing it, bringing the total cost of producing the DLC to about half of…
---
Kotaku Thursday, October 5, 2023 5:08 PM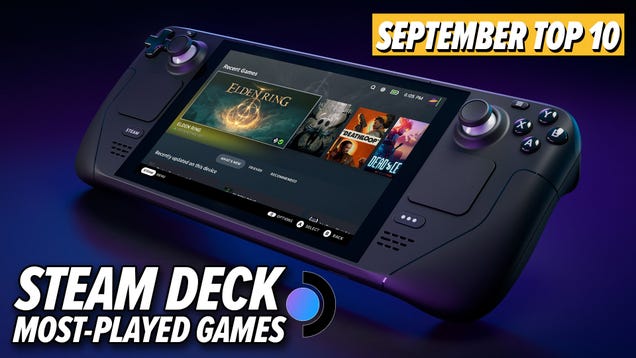 ---
Kotaku Thursday, October 5, 2023 4:28 PM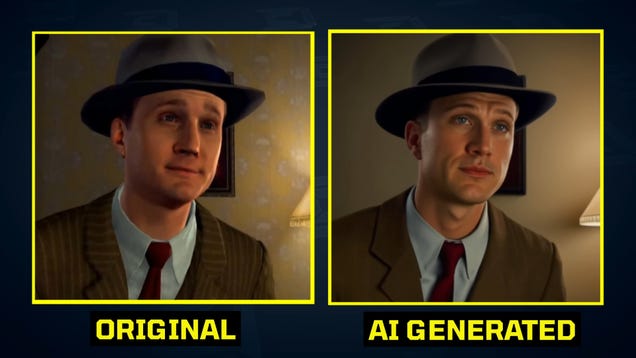 Remember Corridor Digital, the Los Angeles-based production studio that made waves a few months back with its AI-generated "Rock Paper Scissors" anime video and the team's claims that the tech could "democratize" the animation industry? That video wound up pissing off professionals who felt it was effectively just…
---
Kotaku Thursday, October 5, 2023 3:02 PM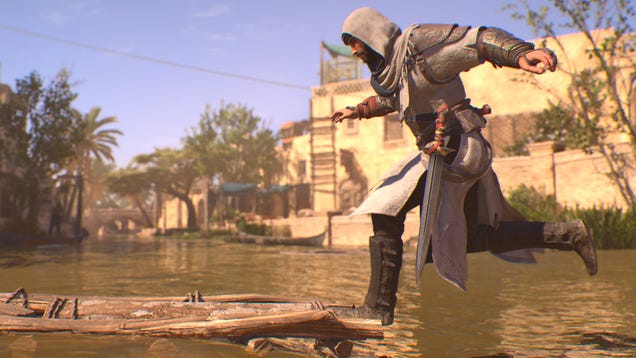 Assassin's Creed Mirage, Ubisoft's latest entry in the long-running franchise, is out now across Xbox, PlayStation, and PC. And unlike recent games in the series, Mirage isn't some giant 200-hour RPG. Instead, most players will be able to wrap up the main story and most side content in the game in under 25 hours.
---
Kotaku Thursday, October 5, 2023 2:43 PM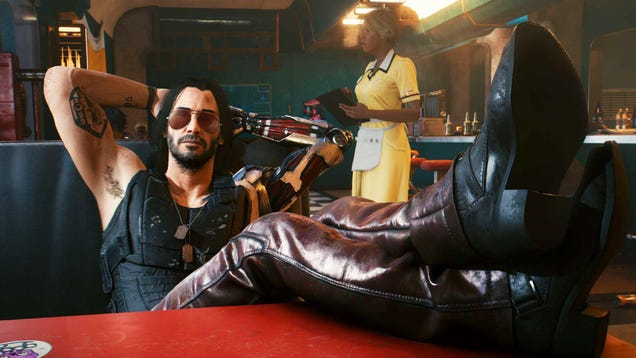 Cyberpunk 2077's first (and only) DLC expansion, Phantom Liberty, was just recently released for Xbox Series X/S, PlayStation 5, and PC. But developer CD Projekt Red is already sharing more details about Cyberpunk 2077's big-budget sequel, currently known as Project Orion. However, it sounds like it's still years and…
---
Kotaku Thursday, October 5, 2023 2:15 PM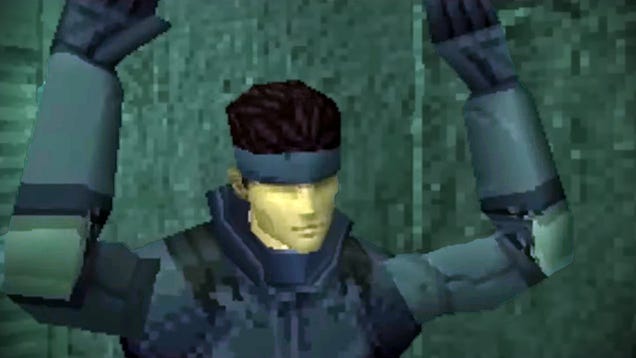 Voice actor Jennifer Hale needs little introduction, having gained fame playing characters like Metroid Prime's Samus Aran, Bastila Shan from Knights of the Old Republic, and of course Mass Effect's one true Commander Shepard. She's also known for Konami's Metal Gear Solid series, in which she's played the shifty…
---
Kotaku Thursday, October 5, 2023 2:10 PM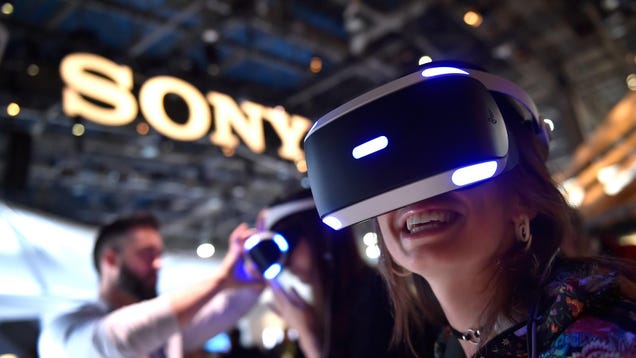 A week after an extortion group called Ransomed.vc claimed to have hacked into Sony's systems and stolen 3.14GB of data, the company has admitted to a second security breach. This one occurred back in May and involved the personal data of nearly 6,791 current and former employees.
---
PCGamesN Thursday, October 5, 2023 7:27 PM
Stardew Valley occupies my heart, mind, and soul still, years following its initial release. ConcernedApe created one of the greatest games I've ever had the pleasure of playing, and it's about farming. The solo developer obviously has a maxed-out power level enabling him to make tending to a virtual farm so addictive, and it looks like fellow game devs would agree. Whitney 'Cenx' Spinks, co-creator of Terraria, responded to ConcernedApe's recent 1.6 update teaser in the most wholesome way ever.
Stardew Valley multiplayer
,
Stardew Valley realism
,
The best Stardew Valley mods
---
PCGamesN Thursday, October 5, 2023 6:58 PM
Ghost Signal is a unique tactical VR experience set amid the stars. It's a spinoff of Stellaris, set in Paradox Interactive's immense universe. Fast Travel Games and Windswept Interactive just launched the virtual reality roguelike on Steam with all of its content updates, improved visuals, and new quality-of-life features. Ghost Signal is also relatively cheap, making it a great deal for Stellaris fans and its newcomers on Steam alike.
---
PCGamesN Thursday, October 5, 2023 7:13 PM
October 6, 2023: Telltale Games has now confirmed the layoffs in a statement on its Instagram page that reads: "Due to current market conditions, we regrettably had to let some of our Telltale team go recently. We did not take this action lightly, and our commitment to storytelling and finding new ways to do so remains the same. We are grateful to everyone for their dedication along this journey, and we are working to support everyone impacted. All projects currently in development are still in production, and we have no further updates at this time."
The Wolf Among Us 2 has been heavy on many of our noggins, especially after its initial cancellation and subsequent return to development. Telltale Games shut down once in 2018, leaving many of its developers without a job, only to come back to life a year later under new ownership. Many of the company's former devs returned to work on upcoming games such as The Wolf Among Us 2 and the recently released The Expanse. Jonah Huang, one of the team's cinematic artists, has just shared that he and an unspecified number of other employees were laid off by Telltale last month.
---
PCGamesN Thursday, October 5, 2023 4:26 PM
Cyberpunk 2077 recently saw the release of its highly anticipated expansion, Phantom Liberty, and a subsequent resurgence of players. CD Projekt Red also dropped the game's massive 2.0 update, resulting in an even larger spike in members of Cyberpunk's active fanbase. This isn't the developer's first behemoth though, as the team previously released other banger RPGs like The Witcher 3 and its predecessors. With such an impressive list of launches up its sleeve, CD Projekt Red has revealed a whopping total of over 100,000,000 million games sold.
Cyberpunk 2077 Phantom Liberty review
,
Best Cyberpunk 2077 mods
,
Buy Cyberpunk 2077
---
PCGamesN Thursday, October 5, 2023 3:44 PM
Payday 3 was a long-awaited game. The first two Payday games stand as some of the most iconic shooters ever, with their unique heists and quirky comedic features. Starbreeze Entertainment released the series' third entry recently, but it didn't go as planned. Players encountered issues, especially with accessing multiplayer servers. Starbreeze was quick to address problems with Payday 3's online performance, announcing major patches. Unfortunately, a highly anticipated update was just delayed.
MORE FROM PCGAMESN:
The best co-op games on PC
,
The best crime games on PC
,
The best FPS games
---
Rock Paper Shotgun Latest Articles Feed Thursday, October 5, 2023 6:41 PM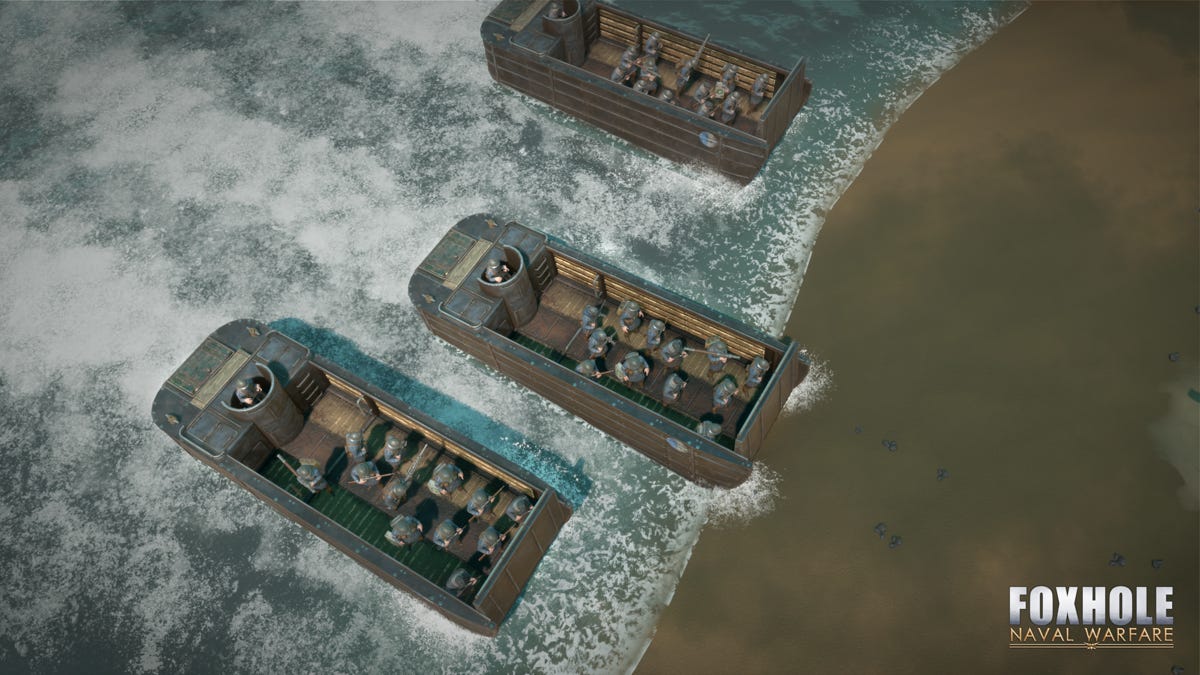 Foxhole is a fascinating topdown World War 2 shooter that plays out like Company Of Heroes if each individual soldier was controlled by an individual player. Later this month it's getting a new major update: Naval Warfare, which appends the trenches and railway supply lines with new at-sea combat.
---
Rock Paper Shotgun Latest Articles Feed Thursday, October 5, 2023 5:44 PM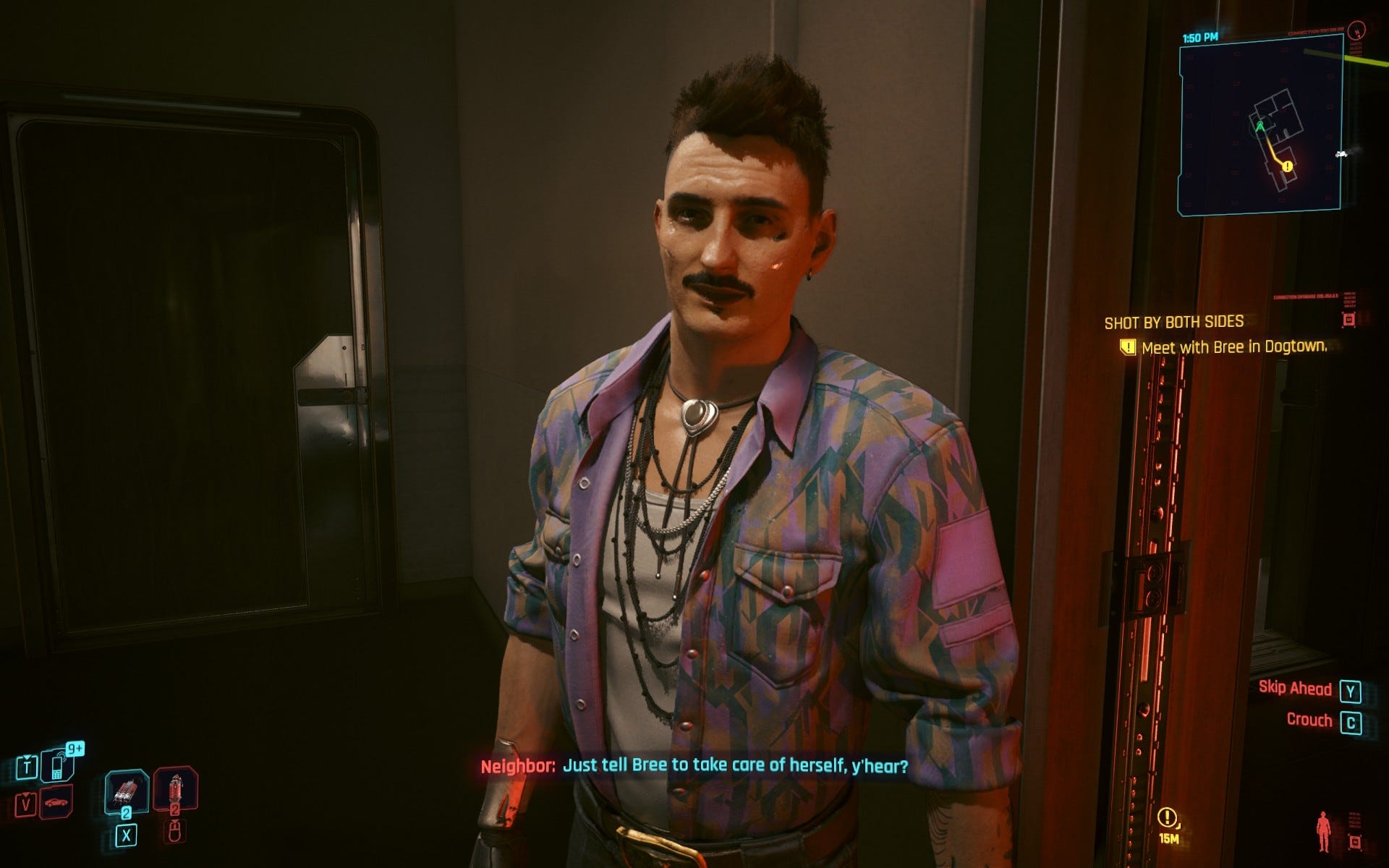 I've decided to base part of my personality around liking Cyberpunk 2077. I thought I was long-since past the point when it was possible to construct my identity around liking a piece of media, but here I am, aged 38, researching tattoos.
So the news that CD Projekt Red have partnered with a production company to create a live action adaptation project set in the world of Cyberpunk 2077? I'm onboard.
---
Twinfinite Thursday, October 5, 2023 8:18 PM
We both looked into the Void, but you blinked.
---
Twinfinite Thursday, October 5, 2023 4:30 PM
The next phase of the Call of Duty franchise.
---
Twinfinite Thursday, October 5, 2023 4:19 PM
Lands of the heinous.
---
Twinfinite Thursday, October 5, 2023 3:03 PM
On this week's episode of Intergalactic Hoarders...
---
Twinfinite Thursday, October 5, 2023 2:30 PM
9 years and an engine upgrade can do a lot for a game.
---
Siliconera Thursday, October 5, 2023 9:30 PM
Square Enix uploaded an interview with the Final Fantasy VII Ever Crisis and Final Fantasy VII development teams that focuses on the Shinra Company. It goes over all of the history behind the scenes in regards so Shinra before moving on to talking about Ever Crisis. Yoshinori Kitase, who wrote and directed the original Final Fantasy VII, discussed the evolution of Final Fantasy as well.
Final Fantasy VII stood out among its contemporary JRPGs for its setting. As opposed to previous high fantasy games, it took place in a very modern-looking city with skyscrapers and more advanced technology than players were used to from Final Fantasy. According to Kitase, this is because the team started to feel the limits of what stories they could explore in a classic high fantasy setting. He started to talk about fan letters before he kind of trailed off, but it seems that fans at the time were also a little bored with the setting. When the team sat down to come up with other concepts, one of the ideas focused on police organizations, which got them thinking.
So the team decided on a city for the setting and a company for the antagonist. But there were still many challenges facing them. For example, why are Cloud and the others fighting against Shinra in Final Fantasy VII? How does one make the conflict seem justified on the protagonists' end? It was also difficult to balance the Shinra employees. They weren't monsters or robots, but people. So they had to be evil enough that it doesn't feel bad emotionally or mentally to beat them up. However, it would also be unrealistic for a company Shinra's size to only have evil employees. It was difficult for the team to balance the Shinra characters so they'd remain a threat you want to defeat while also having likable or sympathetic characters.
Final Fantasy VII Remake is available for the PS4, PS5, and Windows PC. The sequel, Final Fantasy VII Rebirth, will come out on the PS5 on February 29, 2024. The exclusivity arrangement for it will end on May 29, 2024. Final Fantasy VII Ever Crisis is on mobile devices and is in development for the Windows PC.
The post Writing Shinra Characters Was Difficult in Final Fantasy VII appeared first on Siliconera.
---
Siliconera Thursday, October 5, 2023 9:00 PM
The Fragaria Memories Twitter account showed off Rimicha, who is a knight of Kimiri-chan. You can also check out his biography via the official website. It looks like Sanrio will reveal one final Red Bouquet character, and we'll likely see him tomorrow.
According to his profile, Rimicha is a bit of a lovable trouble maker. He seems to get really lost in his emotions, since he laughs as much as he gets upset. Though he's a knight, he hates work. He talks in a very childlike manner. If we are to compare Fragaria Memories with Twisted Wonderland, he's very similar to Floyd.
Saku Hyuga voices Rimicha in Fragaria Memories. He had minor roles in Princess Connect Re:Dive, Fly Me to the Moon, and Tales of the Rays. As for the artist, Kuroume illustrated him. Kuroume is an illustrator who has previously provided artwork for Vocaloid music videos, with their art appearing for songs like "Guuzou Janai," "Heart Heart," and "Melancholia."
As for Kirimi-chan, they're a character who has a giant piece of salmon filet for their head. They debuted in December 2013. There doesn't appear to be any recent goods featuring only Kirimi-chan, as they often appear on items with an ensemble cast.
Fragaria Memories is a new multimedia fantasy project featuring Sanrio characters and the knights they summoned to protect their home continent. Sanrio previously revealed the knights for Marron Cream, Pompompurin, and My Melody.
The post Rimicha Is Knight of Kirimi-chan in Fragaria Memories appeared first on Siliconera.
---
Siliconera Thursday, October 5, 2023 8:30 PM
Kairosoft announced that it is working on a Doraemon game called Doraemon's Dorayaki Story (Doraemon no Dorayaki-san Monogatari). According to the official website, it will come out some time in 2024. It will appear on mobile devices, as well as "various TV consoles," which likely mean consoles such as the Switch, PS4, and PS5. There is no information on a PC release.
The game will be a business simulation game. From screenshots that Kairosoft shared, it looks like you can put together a menu and price it, as well as combine various food items to make a set. For example, a combo comprising of a dorayaki and a cup of tea can cost 1500 JPY. Familiar faces from the Doraemon series will appear, alongside characters from Mami the Psychic and Pajamaman. In other words, characters from other Fujiko Fujio works will also show up.
In the past, Kairosoft has released games such as The Ramen Sensei, Game Dev Story, and Pocket Academy. Most of its games are business simulation ones like Doraemon's Dorayaki Story. Since these games appeared on the PC, there's a chance that the Doraemon one will as well.
Kairosoft's Doraemon's Dorayaki Story game will come out in 2024, with more information on a specific release date and platforms appearing later.
The post Kairosoft is Developing Doraemon's Dorayaki Story Game appeared first on Siliconera.
---
Siliconera Thursday, October 5, 2023 8:00 PM
Compile Heart announced five new upcoming games. Some of these titles are works in progress, so there's the chance that developer will reveal them in the future with a different name. The five new games from Compile Heart are Todokero! Tatakae! Calamity Angels, Touhou Space Carnival, a new untitled shooting game, Madou Monogatari 4, and Death end re;Quest Code:Zion. [Thanks, Famitsu!]
During an interview with Famitsu, Naoto Tominaga (president and CEO) and Hikaru Yasui (producer) explained that Compile Heart shifted its gears to focus on a more niche market about two or three years ago. Instead of making games for the mass market, it would focus its games on a more specific audience. It will also start making them for multiple platforms, as well as make it easier to sell them to a global market. This is so that players interested in their games but couldn't buy them before will have the opportunity to do so.
As part of its new company focus, Tominaga also explains that Compile Heart will now focus on quantity. Not everyone wants to play an AAA game or a game that has hours and hours of play time. Compile Heart will focus on releasing as many games as possible. This will also be a way to gauge consumer interest.
Then, the interview shifted to the upcoming games from Compile Heart. Todokero! Tatakae! Calamity Angels will be an RPG focusing on delivering packages. It will come out in Summer 2024 for the Nintendo Switch, PS4, PS5, and Windows PC. Touhou Space Carnival will be a TRPG, though there will be shooting and bullet hell elements as well. There will also be a proper shooting game, though there's no title yet. This will come out in late Summer 2024. Madou Monogatari 4 should also come out in Summer 2024. Finally, Death end re;Quest Code: Zion will be a spin-off of the Death end re;Quest series, and it chronologically takes place between the first and second games.
Several Compile Heart games will come out in Summer 2024. More information on all of them should appear in the near future.
The post Compile Heart Announces Five New Games appeared first on Siliconera.
---
Siliconera Thursday, October 5, 2023 7:30 PM
Bandai Namco posted a short Tales of Arise DLC skit involving Kisara and Dohalim on its official Twitter account. This skit will be in the Beyond the Dawn scenario, which will launch on November 9, 2023. Both Kisara and Dohalim seem to be making plans for a fishing date in the future.
You can watch the Kisara and Dohalim Tales of Arise Beyond the Dawn skit here:
The skit seems to start right in the middle of their conversation, so Bandai Namco likely cut out whatever caused Dohalim to approach Kisara. However, he states that he was drawn to how Kisara looked while fishing. Kisara excitedly invites Dohalim to fish with her, going on and on about how much fun fishing is as a hobby. Dohalim turns her down, but then suggests that he watch her fish while chatting with her instead. The skit then ends with Kisara asking if it would be alright to invite him the next time she fishes, and he welcomes it.
The Tales of Arise Beyond the Dawn DLC will chronologically take place after the events of the main story. You will not be able to bring in the characters from your main file and instead, you will use versions of the characters that the game provides for you. This is for game balance reasons. This is how Bandai Namco also handled Tales of Zestiria's post-game DLC.
Tales of Arise is readily available on the PS4, PS5, Windows PC, Xbox Series X, and Xbox One. The Beyond the Dawn DLC will come out on November 9, 2023.
The post See a Tales of Arise DLC Skit with Kisara and Dohalim appeared first on Siliconera.
---
Siliconera Thursday, October 5, 2023 7:15 PM
Sanrio will release special Oshi no Ko merchandise in TSUTAYA stores nationwide in Japan. The line-up of characters in this new merchandise collection includes Ai with Little Twin Stars, Ruby with Hello Kitty, Aqua with Cinnamonroll, Kana with My Melody, Akane with Kuromi, and Mem-cho with Pompompurin.
For those who purchase over ¥2,200 in Oshi no Ko x Sanrio collaboration goods, they will receive a special postcard on a first-come, first-served basis. There are 6 postcards available featuring the cast of Oshi no Ko and they are chosen at random.
Here is a list of the merchandise available at TSUTAYA stores in Japan alongside their price:
Hologram heart-shaped can badge (6 types in total, random) - ¥605 (~$4) each or ¥3,630 (~$24) for the complete box
Acrylic cards (6 types in total, random) - ¥660 (~$5) each or ¥3,960 (~$27) for the complete box
Deca acrylic key holder with star-shaped eggplant (6 types in total) - ¥1,320 (~$9)
Acrylic stand plate (6 types in total) - ¥1,815 (~$12)
Jewelry compact mirror - ¥1,870 (~$13)
Royal blanket (knee size) - ¥5,500 (~$37)
Set of 7 stickers - ¥660 (~$5)
[gallery size="large" columns="1" link="file" ids="990103"]
The Oshi no Ko x Sanrio character collaboration ends on October 19, 2023.
The Oshi no Ko anime is available on streaming services such as HIDIVE. A second season has been announced, but no release date is set for it. Yen Press is currently releasing the manga volumes in English.
The post Oshi no Ko x Sanrio Merchandise Releasing in Japan appeared first on Siliconera.
---
Siliconera Thursday, October 5, 2023 5:00 PM
CD Projekt Red announced a partnership with Anonymous Content to develop a Cyberpunk 2077 live-action project. Anonymous Content is an independent media company known for producing popular shows and films like True Detective, Mr. Robot, The Revenant, and Spotlight. More information about the live-action project will be revealed at a later date.
While little information about the project was revealed by CD Projekt Red and Anonymous Content, the two companies did reveal that the project is in early development and they are currently recruiting for a screenwriter. Garrett Kemble, David Levine, Ryan Schwartz, Bard Dorros, and Charlie Scully will be producing the project and AC Studios will serve as the studio the project is developed under at Anonymous Content.
This new live-action adaption would not be the first multimedia project developed for Cyberpunk 2077. Back in September 2022, a 10-episode anime with an original story based in the world of Cyberpunk called Cyberpunk: Edgerunners was produced by Studio Trigger and released on Netflix worldwide. CD Projekt Red also released the novel Cyberpunk 2077: NO_COINCIDENCE written by best-selling sci-fi author Rafal Kosik in August 2023.
Alongside the announcement of the new live-action project, CD Projekt Red announced that Cyberpunk 2077 has sold over 25 million copies worldwide, and the Phantom Liberty DLC expansion has sold 3 million copies worldwide.
Cyberpunk 2077 is available on the PC, PlayStation 4, PlayStation 5, Xbox One, and Xbox Series X. The Phantom Liberty DLC expansion is currently available to play only on the PC, PlayStation 5, and Xbox Series X.
The post CD Projekt Red and Anonymous Content Announce Cyberpunk 2077 Live-Action Project appeared first on Siliconera.
---
Siliconera Thursday, October 5, 2023 4:00 PM
Sony Pictures Entertainment is releasing Sony Pictures Core on the PlayStation 4 and PlayStation 5. Previously known as Bravia Core on Sony's Bravia TVs and select Xperia devices, Sony Pictures Core is a service that allows consumers to rent, buy, and stream over 2,000 movies from Sony Pictures' catalogue.
PlayStation owners will be able to purchase or rent select Sony Pictures films during an exclusive, early access window before they launch on any other service. The first film to be released as an exclusive, early access film is Gran Turismo: Based on a True Story. It is available in in the United States, United Kingdom, France, Germany, Japan, Canada, Australia, and New Zealand, and will be available in other markets at a later date. When players purchase the movie through the app, they will receive credit towards an in-game purchase in Gran Turismo 7.
PlayStation Plus Premium/Deluxe members have access to a curated catalogue of up to 100 films through the app to stream on demand for free. Sony will be adding additional benefits for all PlayStation Plus members in the future. The films are ad-free and will rotate periodically. Currently, the service is offering films like Looper, Kingsglaive: Final Fantasy XV, Elysium, and Resident Evil Damnation for streaming on-demand.
The new service will also be implementing Crunchyroll's content onto the service at a later date. Bravia Core will be rebranded to Sony Pictures Core on Sony's Bravia TVs and Xperia devices next year.
Sony Pictures Core is available starting today for PlayStation 4 and PlayStation 5 owners in 23 markets globally. The app is available for free in the Media section of the PlayStation 5 and on the PS Store on the PlayStation 4.
The post Sony Pictures Core Launches on PS4 and PS5 appeared first on Siliconera.
---
Siliconera Thursday, October 5, 2023 3:00 PM
Infinity Strash: Dragon Quest The Adventure of Dai is one of the strangest games I've ever played. To be clear, this is a console experience meant for the PS5 and PC, but it has a mobile game-like progression at its core. As a result, the much-anticipated retelling of the classic Dragon Quest spin-off manga and anime series arrives in a bizarre video game form.
Instead of exploring a vast world, players choose which stage to jump into, starting with the first chapter and its first section, known as 1-1. This format never changes as you progress, and you move through the different chapters, such as 2-2 and 3-4, etc. This linear progression style is a lot closer to a mobile game, and yet the gameplay feels like a solid action RPG.
Players take the role of Dai, a kid with exceptional powers who grows up on a remote island raised by monsters. He soon joins a party of heroes to save the world from the Dark Lord. Infinity Strash retells the most recent anime story by letting the player control Dai to hack and slash his way through various environments and boss battles.
The combat is fairly straightforward and includes the usual mechanics of dodging, parrying, and sword slashes. But then you also have some magical abilities that you can use every once in a while when their cooldowns are finished. As you complete each level, you gain experience, which levels up Dai and the rest of his party.
While this all sounds quite typical for an action RPG in this style, I appreciated how fluid and fast the action is in Infinity Strash: Dragon Quest The Adventure of Dai. Dodging around the battlefield and slicing at foes felt solid and swift, just like how I like it. I never felt like the game was too slow in combat, and the mechanics felt quite fun.
This was the most surprising part of the game, as I actually enjoyed the gameplay a lot, especially in the larger, more explorable levels and boss battles. That said, the difficulty is quite easy, which actually helps this game have a more relaxing feel to it. While I appreciated the breezy nature of the campaign, it also made this project feel a bit unnecessary.
This especially becomes a problem when you get to the actual story itself. While the gameplay feels great, Infinity Strash: Dragon Quest The Adventure of Dai uses a strange and cheap way of telling its narrative. Cutscenes are often long and strangely use stills from the recent anime remake.
Instead of just showing an actual clip from the animated series, which would have been somewhat disappointing as well, it uses static images with anime voiceovers added on top. This makes the story feel so odd. This choice becomes an even more glaring issue if you ever decide to pause while a cutscene is playing.
A red bar shows up on the bottom of your screen when you pause, and the game gives you options to fast forward, rewind, and skip entirely. While these options sound nice on the surface, I couldn't help but feel like I was watching something on YouTube instead. The red bar aesthetic certainly doesn't help in this regard. This further made it seem like the developers wanted me to skip the cutscenes, which I did most of the time due to their static presentation.
If you want to see this story, there are much better places to experience it. The RPG mechanics and customization options are pretty barebones, too, and honestly unnecessary since the game is so easy even on the highest difficulty. Even with the boss fights, these larger foes will have guards you have to break, but it only takes a couple of cooldown skills to tear through that quite quickly.
It's a shame because the foundation of Infinity Strash: Dragon Quest The Adventure of Dai is fun and enjoyable, but the presentation makes this retelling feel skippable for everyone except maybe the most diehard Dragon Quest The Adventure of Dai fans.
The rare in-engine cutscenes during epic fights show promise, but they are so few and far between. This game could have been more broadly appealing and intriguing with its frenetic and exhilarating action RPG gameplay but ultimately loses itself with its lackluster presentation choices.
Infinity Strash: Dragon Quest The Adventure of Dai is available on Nintendo Switch, PS4, PS5, Xbox One, Xbox Series X/S, and PC.
The post Review: Infinity Strash Dragon Quest The Adventure of Dai Feels Fun But Unnecessary appeared first on Siliconera.
---
PC Invasion - FeedDDD Thursday, October 5, 2023 8:53 PM
With the release of Phantom Liberty, Cyberpunk 2077 has broadened its already huge arsenal of weapons. Each of them can be found around various missions and quests within the game. This is the selection of Iconic Weapons added in Cyberpunk 2077. These are always the best in the game and are worth spending some time getting together. Cyberpunk 2077: Phantom Liberty Iconic Weapons This is the full list of Iconic Weapons added in Phantom Liberty. I have put them in alphabetical order for your pleasure. Agaou PC Invasion If you want to get your hands on this Iconic axe in Cyberpunk 2077: Phantom Liberty, you will need to complete the Criminal Activity quest by the Luxor High Wellness Spa. It has a high 125% headshot damage multiplier paired with a shockwave that damages nearby enemies. Alabai This is only found in Airdrops in Dogtown. However, it has a unique property that inflicts burn. This burn always results in a critical hit. The more enemies inflicted with b...
---
PC Invasion - FeedDDD Thursday, October 5, 2023 7:48 PM
EA Sports FC 24 is the first game in the new series from EA Sports after the name change from FIFA. With this has come numerous changes to the formula with additions such as Evolutions to the mix, but a lot of it has also stayed the same. One thing that has stayed the same is the live promo Road to the Knockouts, where a team or two of players get selected to be promotional cards, and depending on how their team does in their respective European competition, they will receive an upgrade. Here's our guide on all Road to the Knockout cards and what they need to be upgraded in EA Sports FC 24. All Road to the Knockout cards and what they need to be upgraded in EA Sports FC 24 When it comes to Road to the Knockout in EA Sports FC 24, there'll be at least two teams, and there's also smaller releases between the larger releases in the form of things like SBCs and smaller releases to add new cards to the pool. For the first team in Road to the the Knockouts, here are the pl...
---
PC Invasion - FeedDDD Thursday, October 5, 2023 7:14 PM
A lot of gigs in Cyberpunk 2077 are simple go here, kill this, collect that missions. This is a basic formula, which, if you enjoy it, never gets boring. The Man Who Killed Jason Foreman is one of these quests in Cyberpunk 2077. However, it has a little twist at the end that can result in some rather nice loot. So, despite the mission being really rather straightforward, there are some impacting consequences. How to complete The Man Who Killed Jason Foreman quest in Cyberpunk 2077 To begin the mission, you must first enter the stacks before the midnight vigil begins. This quest will say to attend the vigil between 10 pm and 6 am, but if you actually arrive during, then the mission will be bugged. So arrive before 10 p.m. and wait. Once you have waited, you can talk to Briana and learn she wants revenge. It's up to you to enact it, of course. She will give you a chip to decode. PC Invasion Decode the chip and head to the location You can easily decode the chi...
---
PC Invasion - FeedDDD Thursday, October 5, 2023 6:34 PM
Cheating has always been a problem in any game, mostly online multiplayer. But, undoubtedly first-person shooter games face this issue the most, with innovative cheats being released almost every day with thousands of new players resorting to these unethical means to boost up their ranks. Counter-Strike, one of the famous FPS games of all time is also infamous for the hackers and cheaters in the game. CSGO has always been filled with cheaters, with hundreds of players, including pros complaining about this issue daily. Unfortunately, Valve, the developer of Counter-Strike 2 and other CS games, never could stop cheating in any of the games no matter how much they tried. Counter-Strike 2 has just been dropped globally, with FPS lovers flooding the game's servers since its release. But the cheating scenario still remains the same in this new game as well, despite Valve issuing a warning to the cheaters on the very first day of the game. It did not take long before forum...
---
PC Invasion - FeedDDD Thursday, October 5, 2023 6:25 PM
There are a lot of character classes in Disgaea 7. You'll probably want to master most of them, just to gain access to exciting new abilities that allow you to rule the battlefield. Unfortunately, a lot of class options aren't available from the start of the campaign. Here is our guide telling you how to unlock new classes in Disgaea 7. Disgaea 7 – how to unlock new classes When you first begin playing Disgaea 7, you'll have only a few party members available. That situation changes once you start putting the Recruiter to work. For a fee paid in HL, you can hire additional party members. However, quite a few exciting classes are missing in action. To unlock new classes, you have to meet various requirements using the classes already available. Screenshot: PC Invasion At the start of the game, the only classes available are fairly standard. You should find a few of them that you like and recruit them. Power your new friends up in battle...
---
Gamer Empire Thursday, October 5, 2023 4:10 PM
Games like Hearts of Iron 4 can be very hard for newer players who don't know anything about the game's mechanics. This is why cheats can be very popular for the first few hundred hours of gameplay. Most cheats in HOI4 involve Country Tags, which are special 3 letter words that are used to change […]
---
iDev Games Feed Thursday, October 5, 2023 4:24 PM
Wild West themed game where the characters fight a duel. The winner is the fastest to pull the trigger....
---
Gaming on PC Thursday, October 5, 2023 4:10 PM
Blizzard revealed this week that Diablo 4's upcoming Season of Blood will feature a number of highly requested quality of life improvements, as well as the game's debut on Valve's Steam platform. More details after the jump.